Hey there, fellow container home enthusiasts! The shipping container house craze is taking the world by storm, and it's not showing any signs of slowing down. With more and more architects and designers jumping on board, there's a whole new world of possibilities waiting to be explored.
You might think that container homes are just a trendy offshoot of the tiny house movement, but guess what? They actually cater to a much wider audience, with the potential to create anything from a cozy little nook to a jaw-dropping five-story mansion. It's like playing with life-sized Legos – the only limit is your imagination!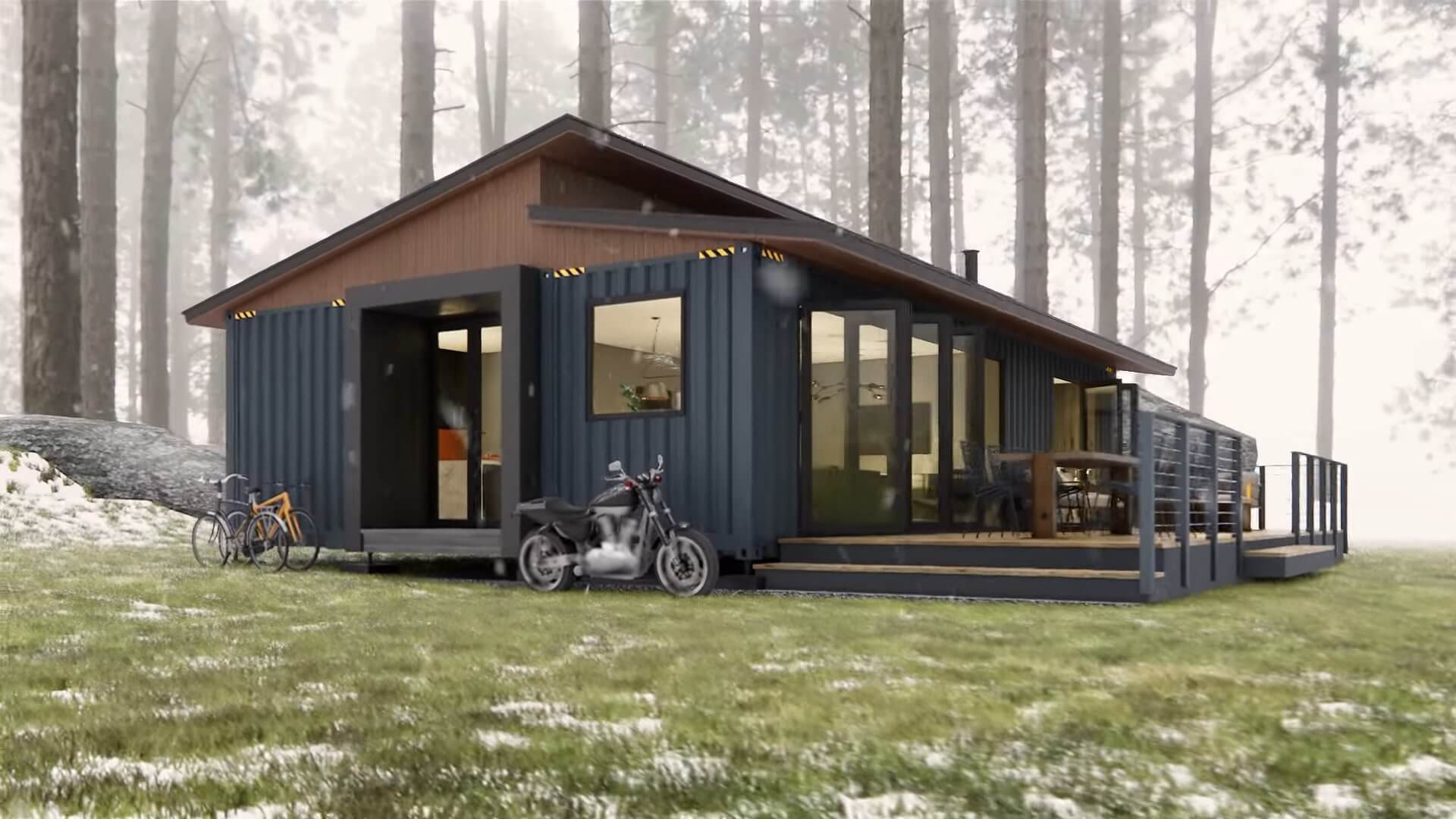 Three 40ft Container Home Plan
Today, I want to share with you an amazing home designed by Architect TVD, a YouTube channel dedicated to container house designs. This beauty was built using three recycled 40ft shipping containers, and it's a popular choice among container home aficionados.
If you're familiar with container homes, you'll know that most designs use two 40ft containers with some space between them. But this one's different – it features three containers sitting snugly side-by-side.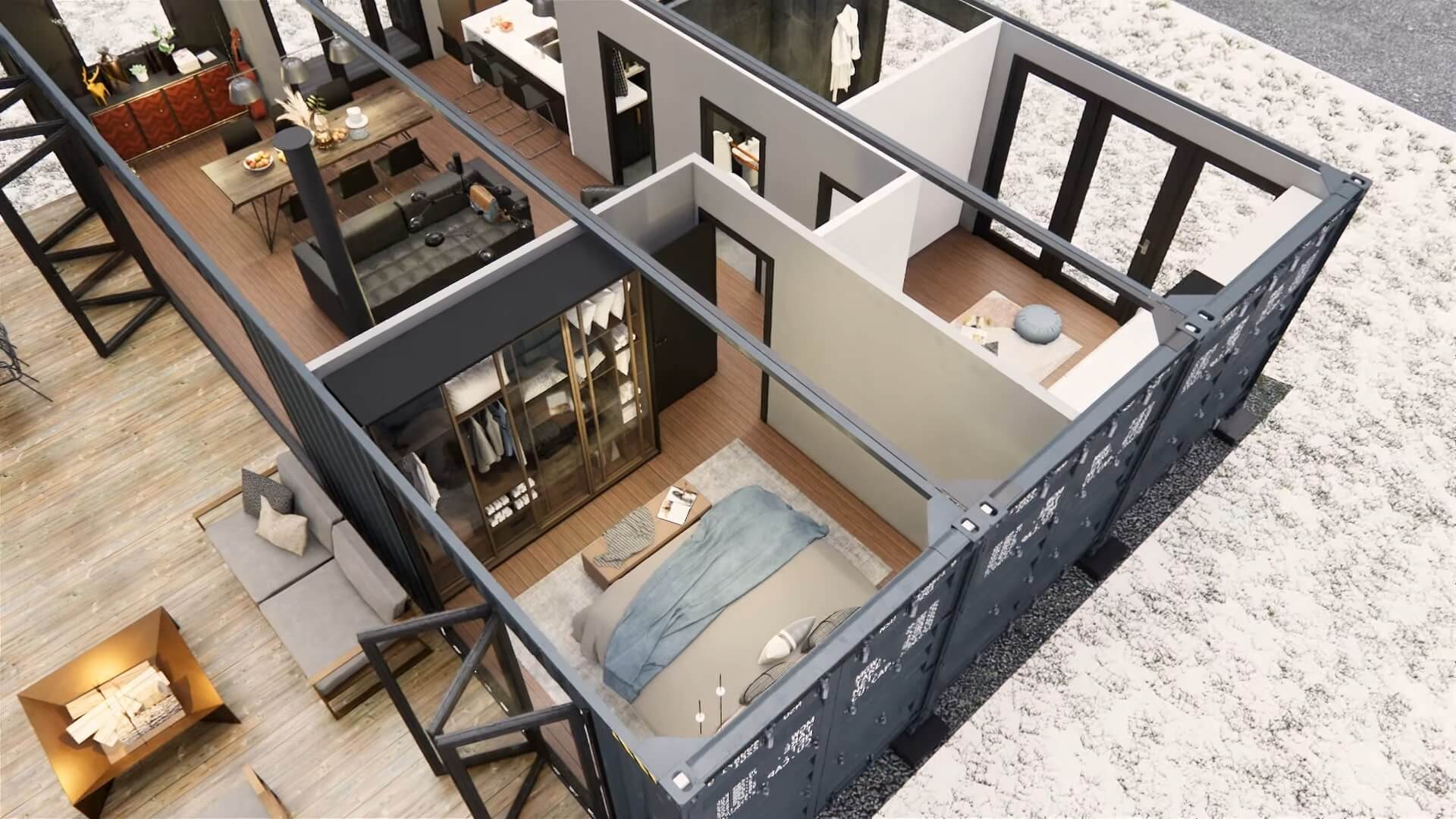 2-Bedroom Container House Layout
With around 860 sqft of living space, this fantastic container home includes:
2 Bedrooms
1 Living Room
1 Kitchen
1 Bathroom and Laundry Room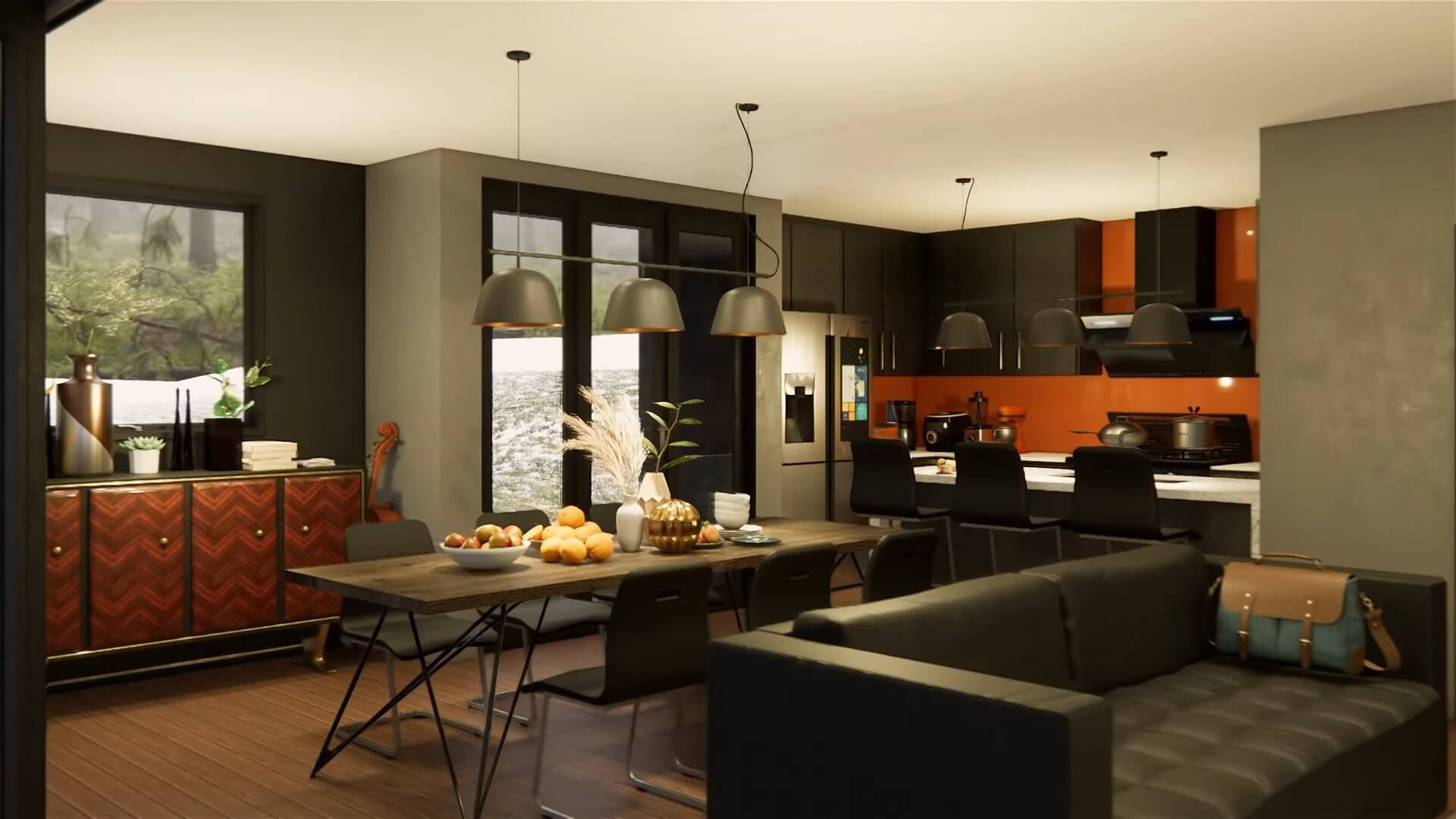 As you enter the home, you'll find the container on your left, the kitchen straight ahead, and a welcoming sitting area. The design is decked out with top-notch materials and furniture, ensuring a comfortable and stylish living experience.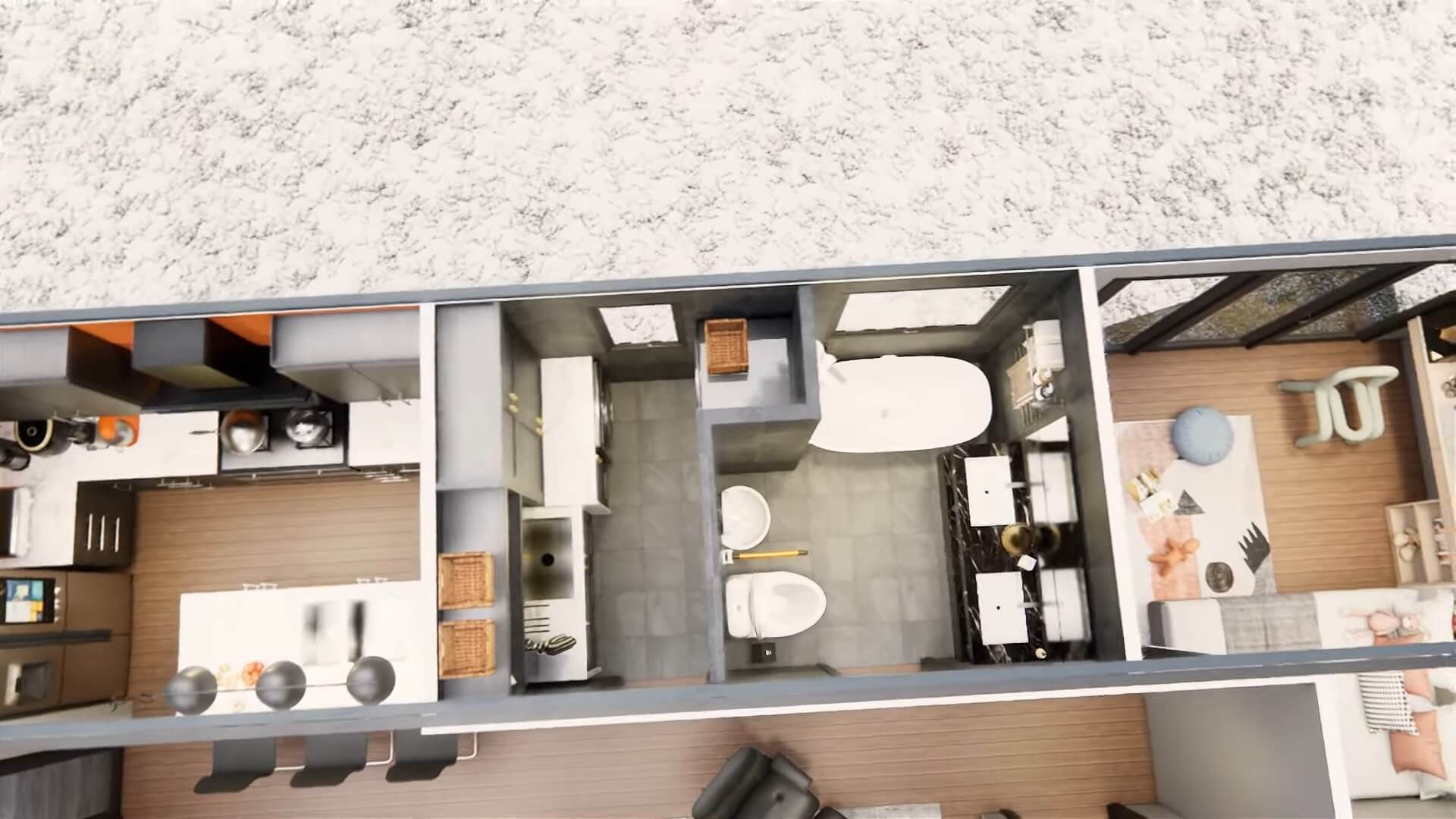 The bathroom and laundry room are situated opposite the living room, with plenty of space to move around despite having a bathtub. Plus, the laundry room is roomy enough for easy maneuvering.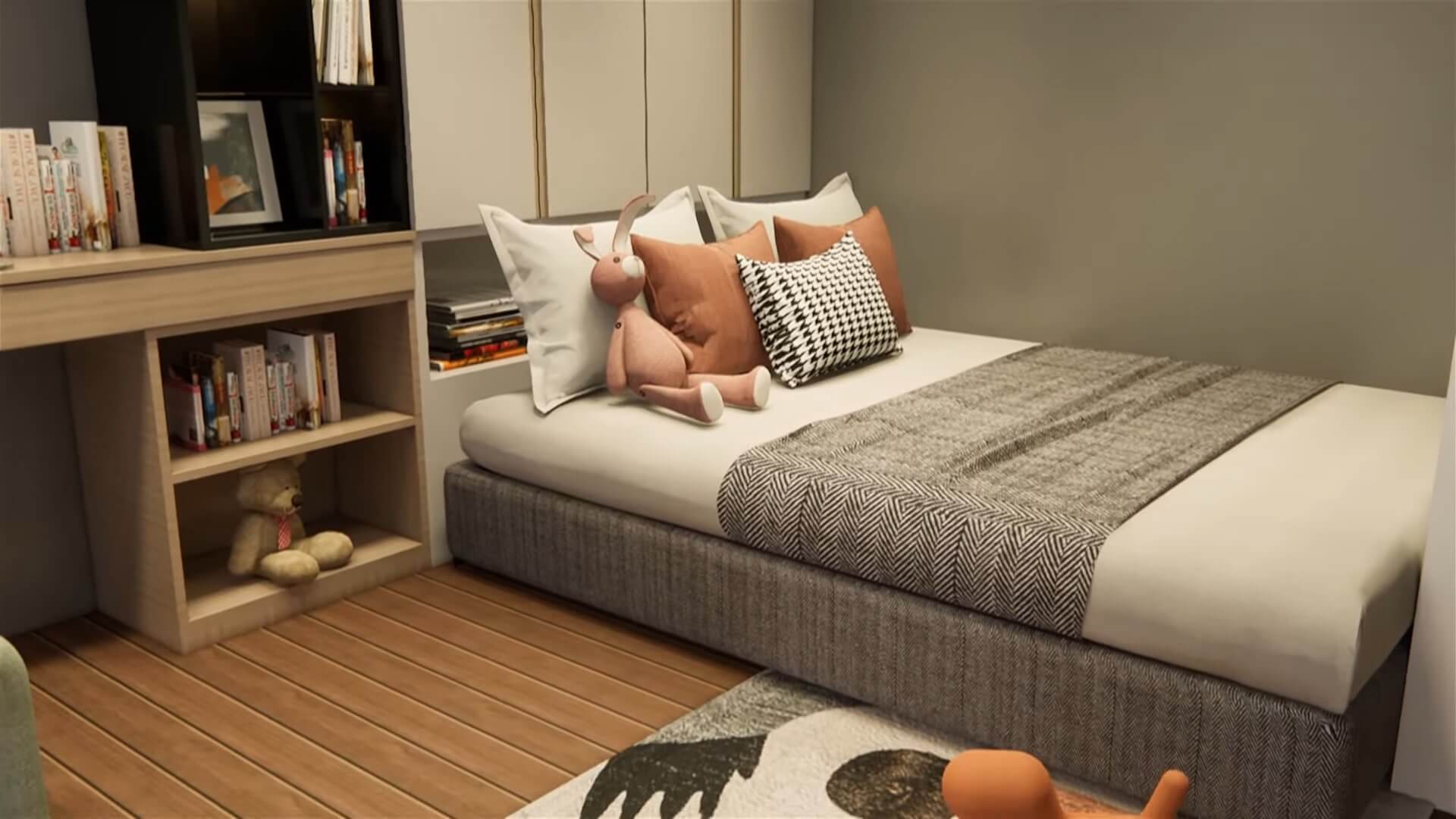 At the far end of the house, you'll find two bedrooms, both featuring sliding glass doors that open outward. Thanks to these doors, the rooms are flooded with natural light, creating a bright and airy atmosphere.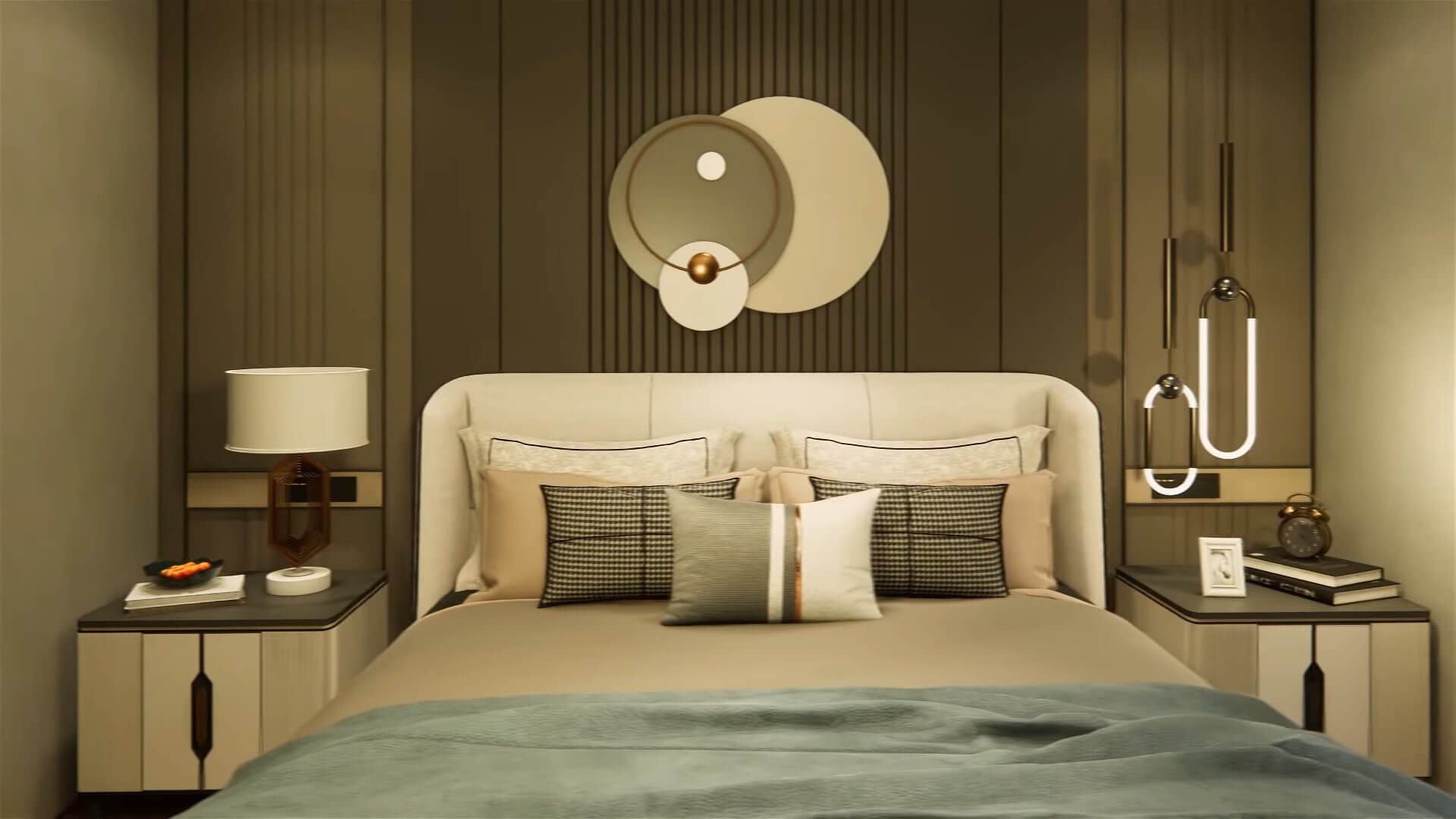 The left bedroom is designed as a children's room, complete with ample space for playtime. Meanwhile, the right bedroom serves as the master suite, boasting a chic wardrobe and bed.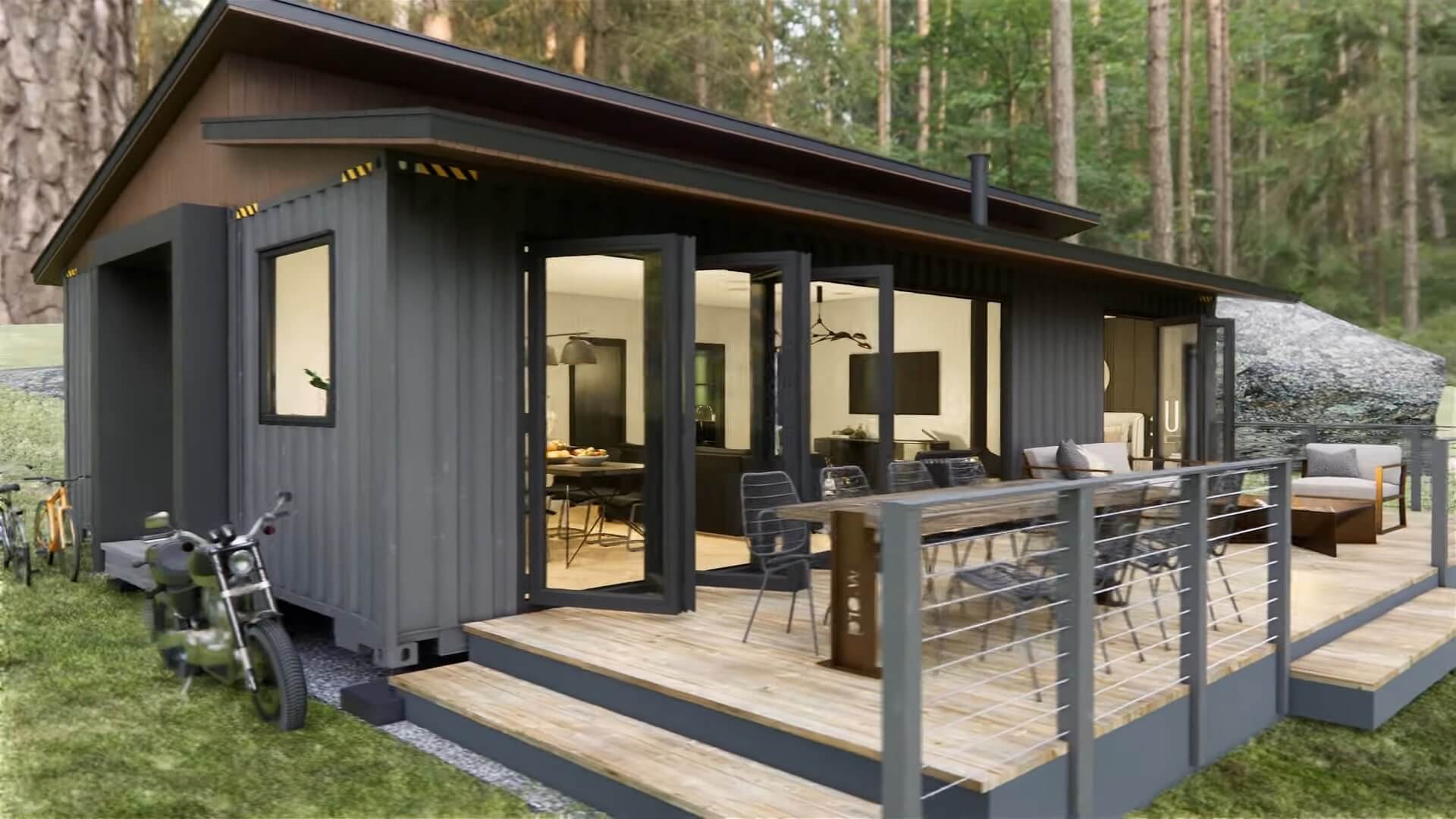 Container House Exterior Design
Gable roofs are a common sight in shipping container homes, particularly in areas with extreme temperatures. Not only do they contribute to energy efficiency, but they also add visual appeal to the overall design.
When browsing popular container homes on social media, you'll notice that gable-roofed designs tend to be the most liked. It's no wonder, given their many advantages!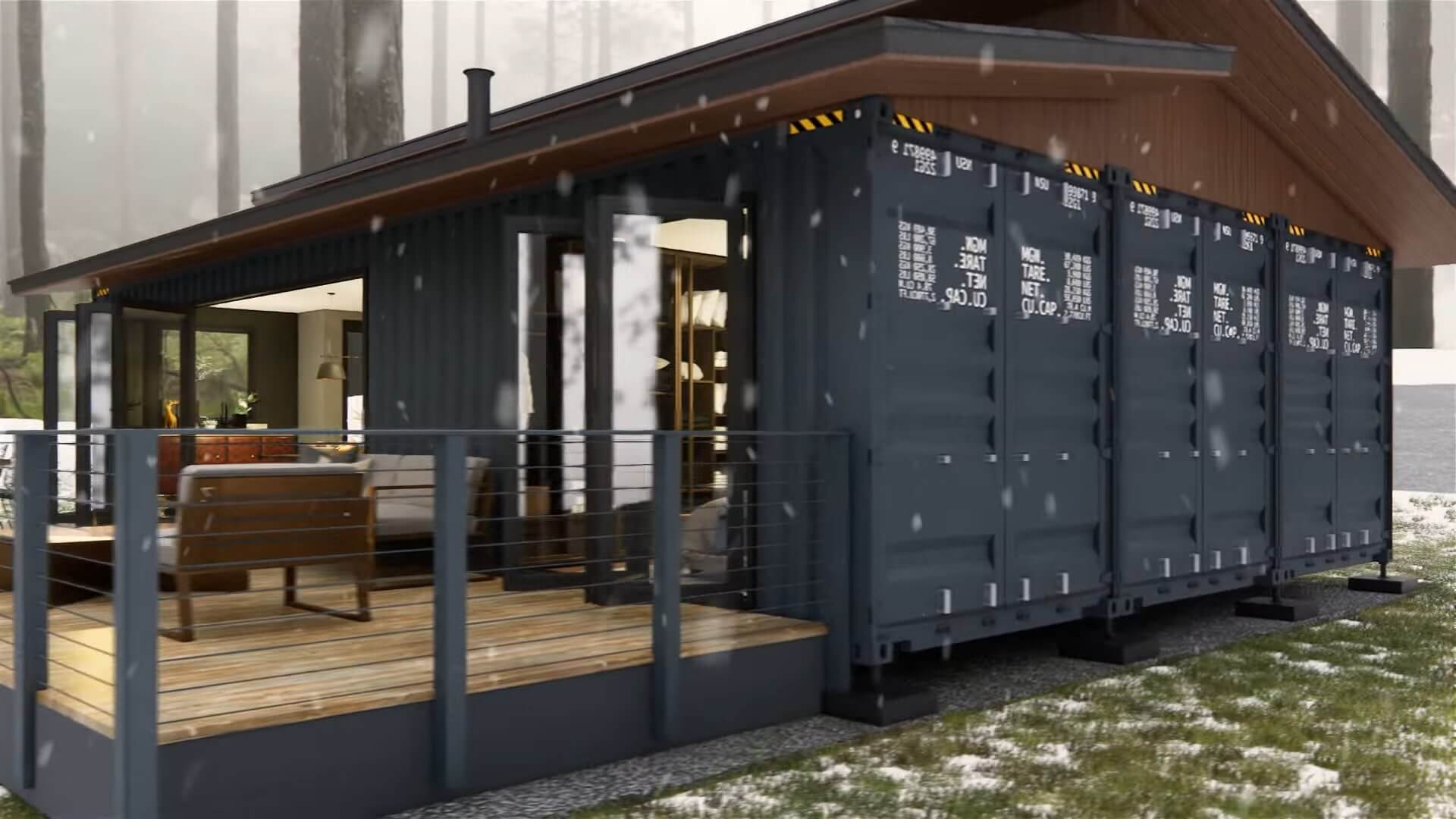 For this container home, the exterior features an anthracite color palette, complemented by dark wood accents. The combination of these two colors creates a stunning harmony.
Another eye-catching detail is the spacious deck out front – perfect for enjoying the great outdoors.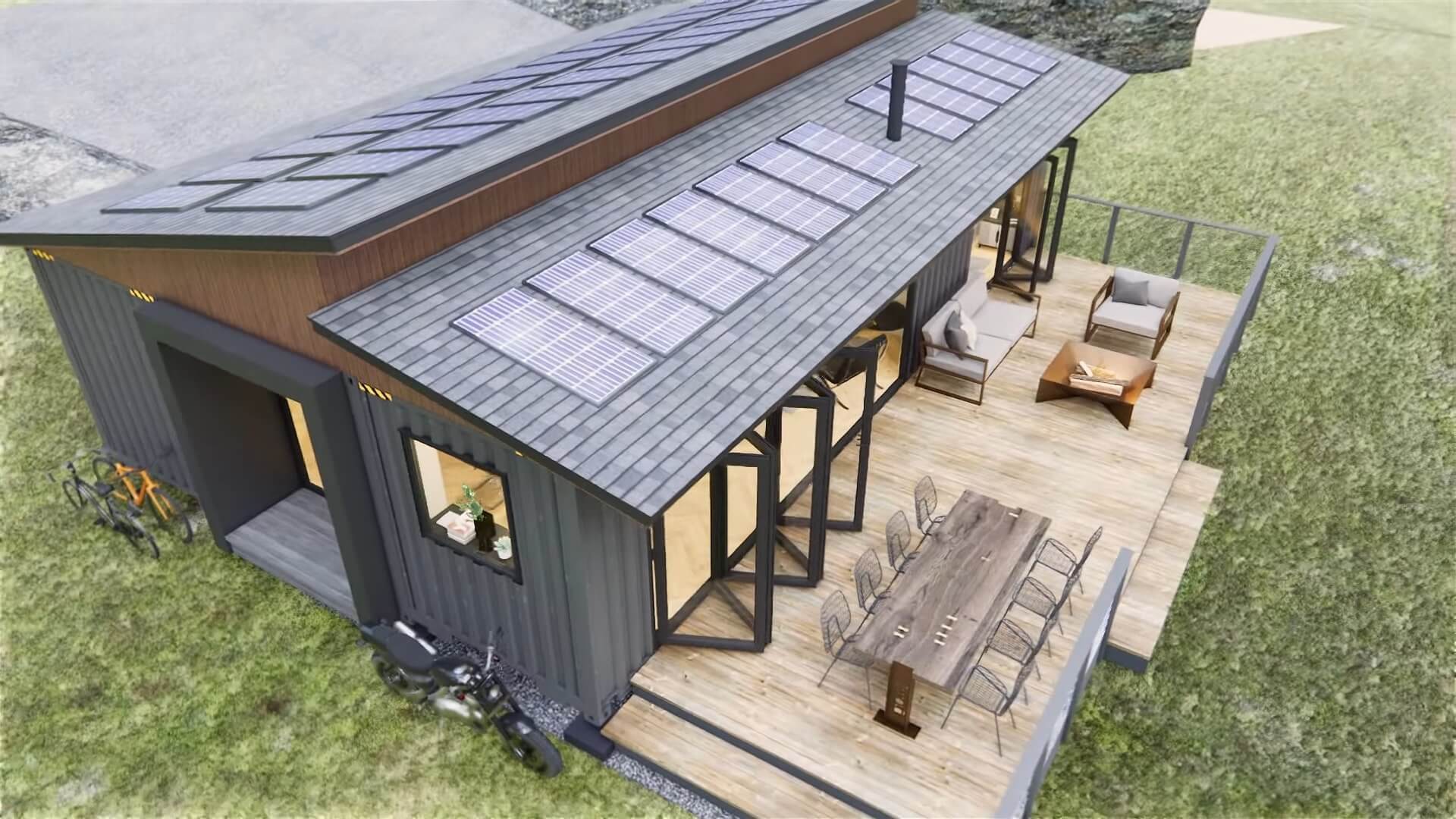 Off-Grid Shipping Container House
One of the coolest things about this container home is that its roof is almost entirely covered with solar panels. This means you can easily meet your energy needs, even if you're living in the most remote corner of the world.
So there you have it, folks! A fantastic example of how versatile and stylish shipping container homes can be.
Are you ready to build your dream container home? Let your imagination run wild and join the container home revolution!
If you're inspired to explore more about container homes and their innovative designs, be sure to visit Living in a Container for a wealth of ideas, tips, and resources.
Embrace the container living movement and embark on an extraordinary journey towards a simpler, greener, and more fulfilling lifestyle.