Hey there, friends! Today, I've got another awesome container house design to share with you that's sure to inspire.
You know, ever since the pandemic hit, more and more people have been craving a simpler life in rural areas. And what better way to build a unique home in those hard-to-reach spots than with shipping containers? They've become super popular worldwide because they're just so versatile.
If you're thinking about creating your own container home, let me introduce you to Priscila Azzini's designs. We're going to dive into one of her fantastic creations made from two 20 ft shipping containers.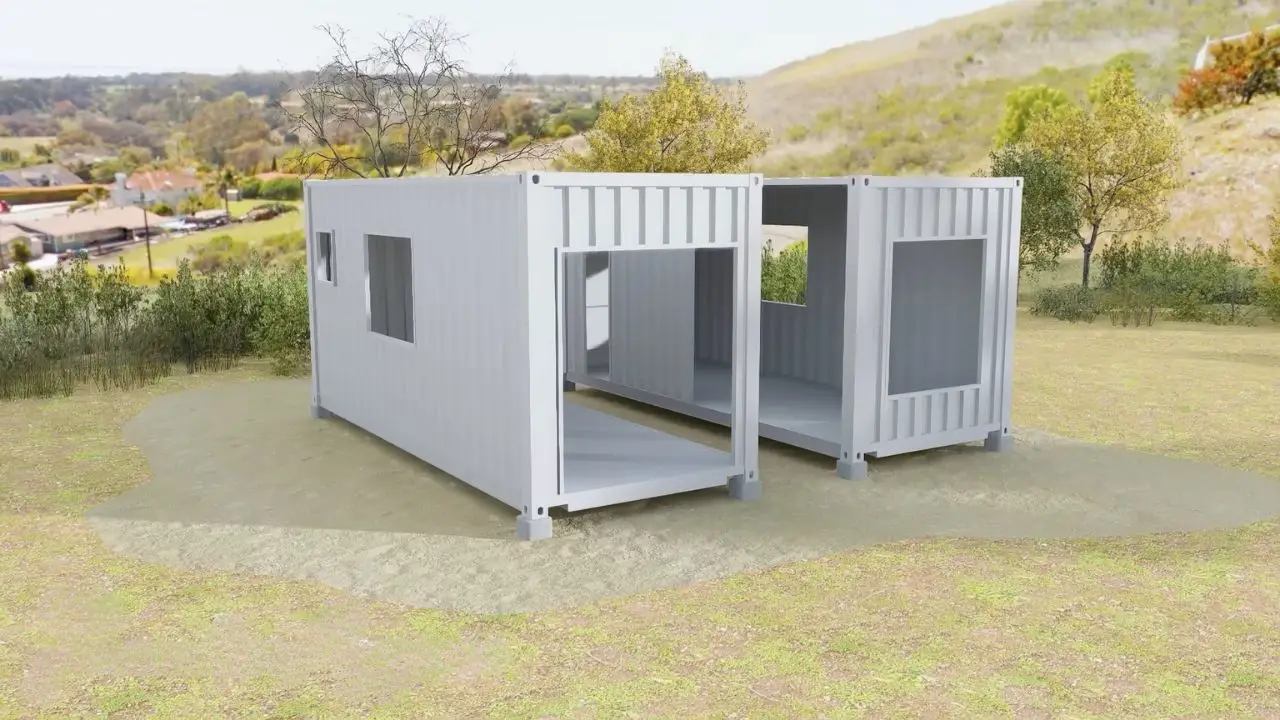 Two Shipping Containers Turned Cozy Home
This cool house is built using two 20ft recycled shipping containers placed side by side. At first glance, you might think it's a pretty spacious place, thanks to its roof and veranda.
Even though it's almost as small as a tiny house, it's still super impressive in terms of design and functionality.
By leaving a 1m gap between the containers, the home becomes even more practical.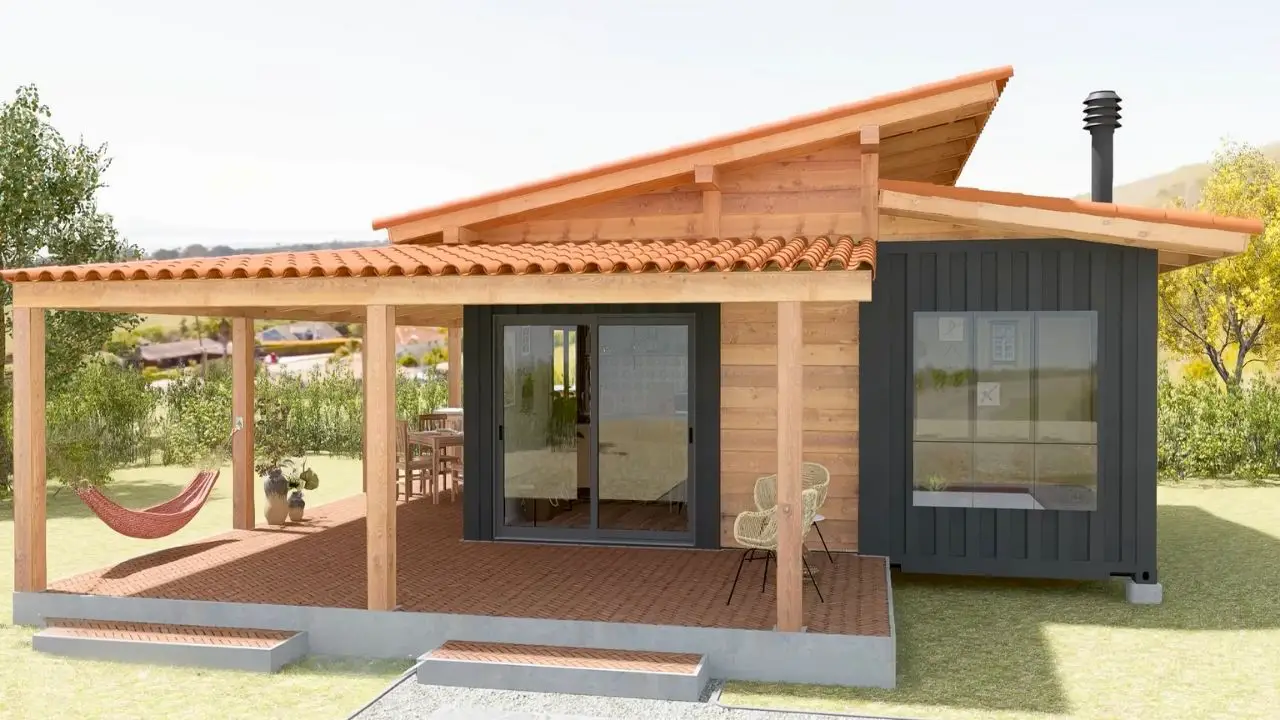 Wood & Metal: A Match Made in Container Home Heaven
Wood and metal are like PB&J when it comes to shipping container homes – they just go so well together. In this house, wood is used for the space between the containers, the veranda, and the roof. Plus, adding extra windows from the middle space to the roof ensures the interior is always bright and inviting.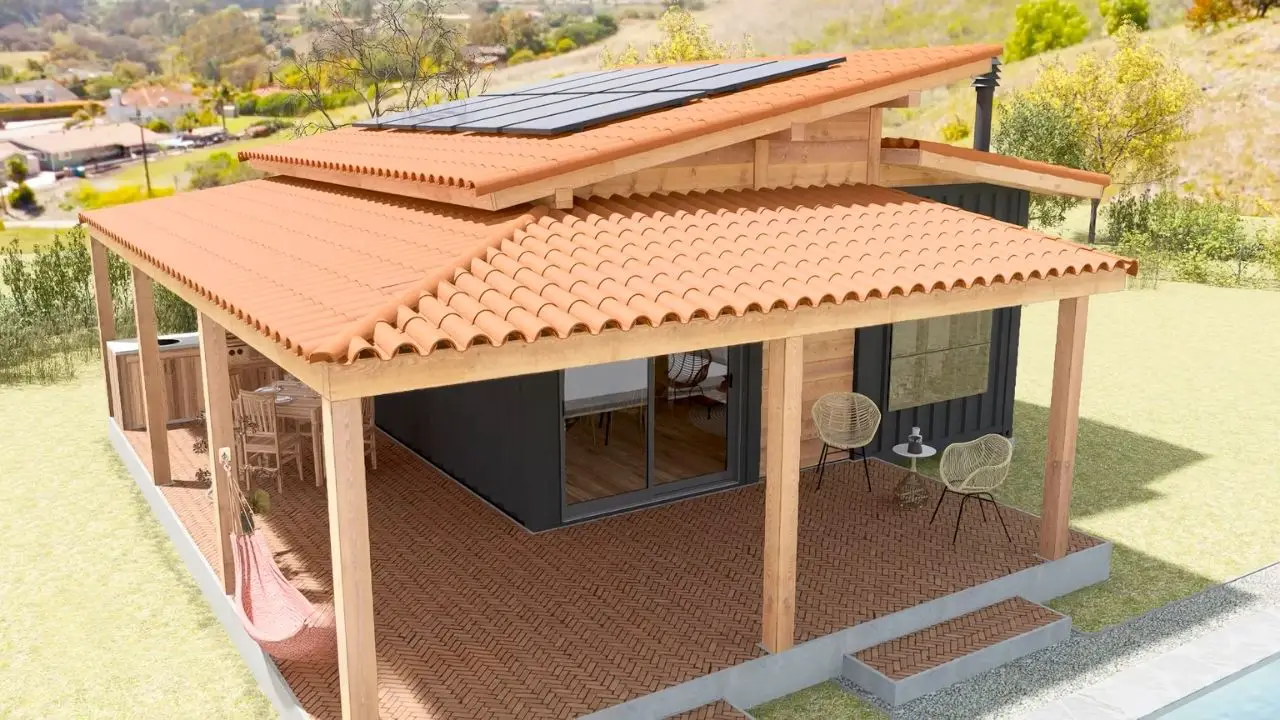 Traditional Meets Modern with a Tile Roof
While most container homes have a modern vibe, this one features a traditional tile roof that adds a touch of charm. The dark container, wood, and tile combo is simply stunning, making this house a total eye-catcher.
Off-Grid Living, Here We Come!
This container home is designed to be off-grid, with solar panels on the roof providing all the power it needs.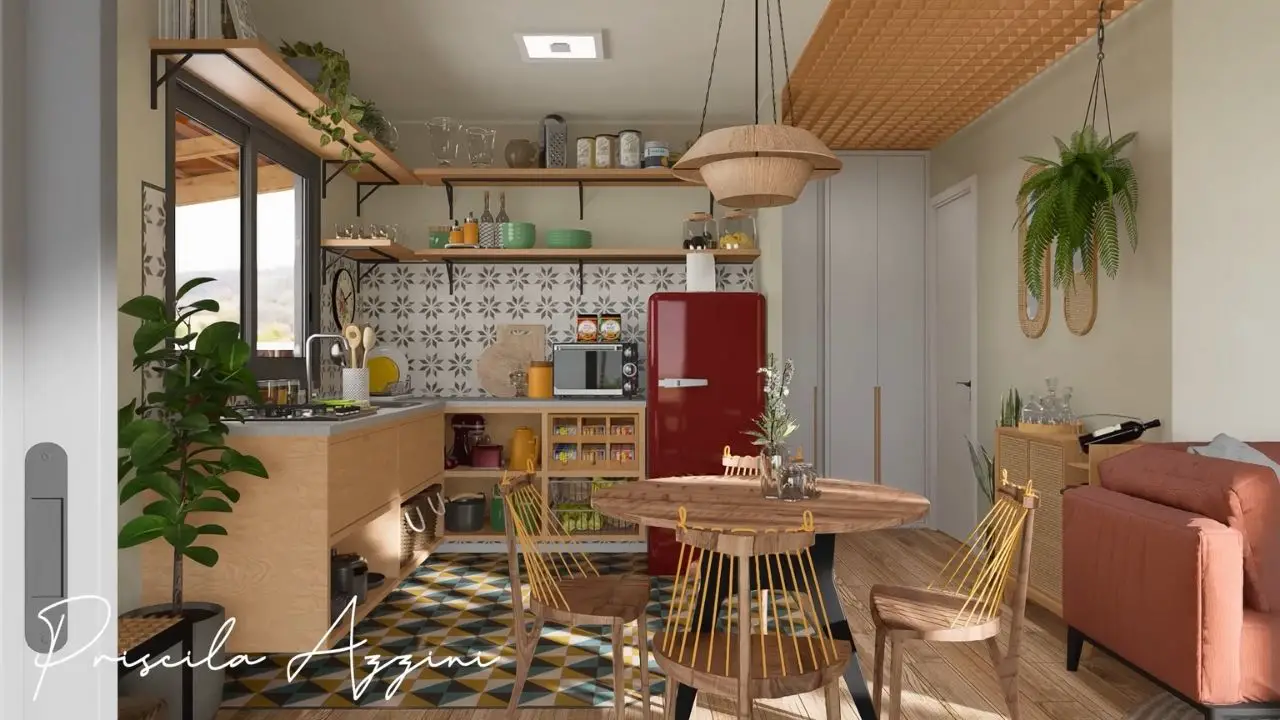 Step Inside the Cozy Container Home
As you enter this lovely container house, you're greeted by a sense of calm. Warm colors and perfectly chosen décor create a harmonious atmosphere. It's not overly simple, but it doesn't feel cluttered either – just super comfortable.
The Floor Plan: Compact & Functional
Let's take a peek at the floor plan for this 2-container home. As you walk in, there's a welcoming kitchen on your left, with a bathroom tucked away behind it.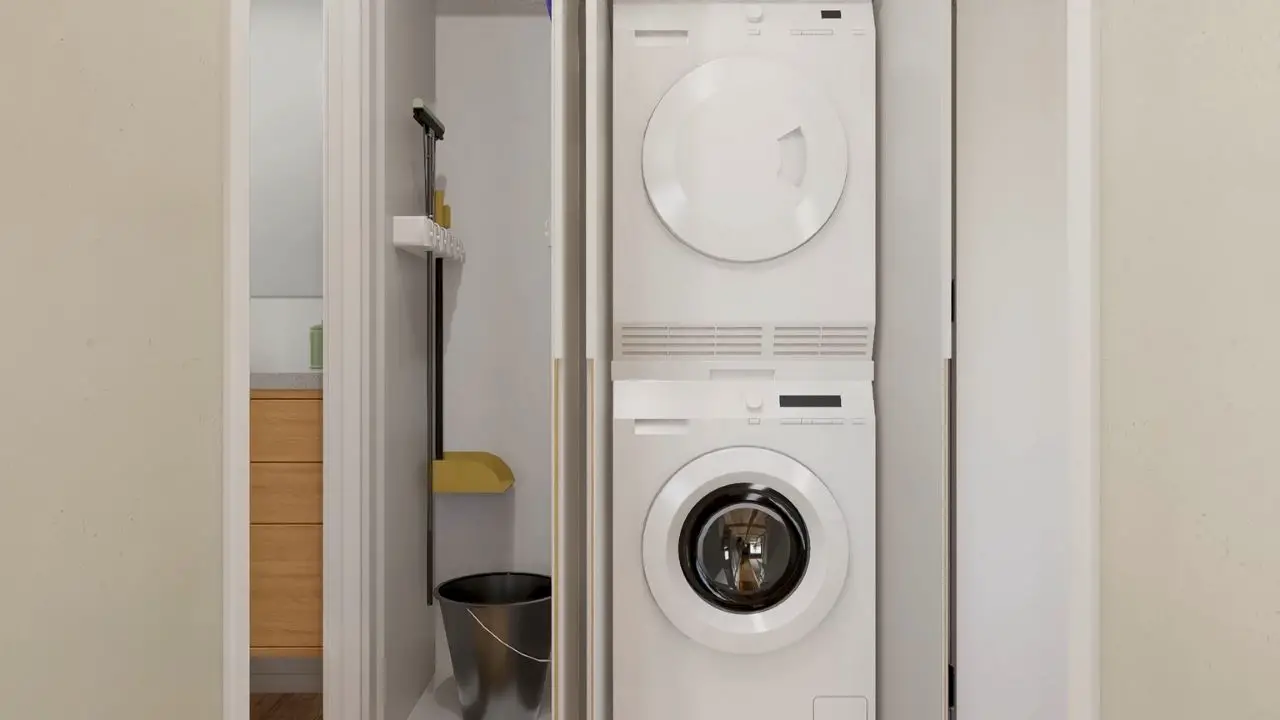 In the space between the containers, you'll find a washer and dryer hidden in a cabinet.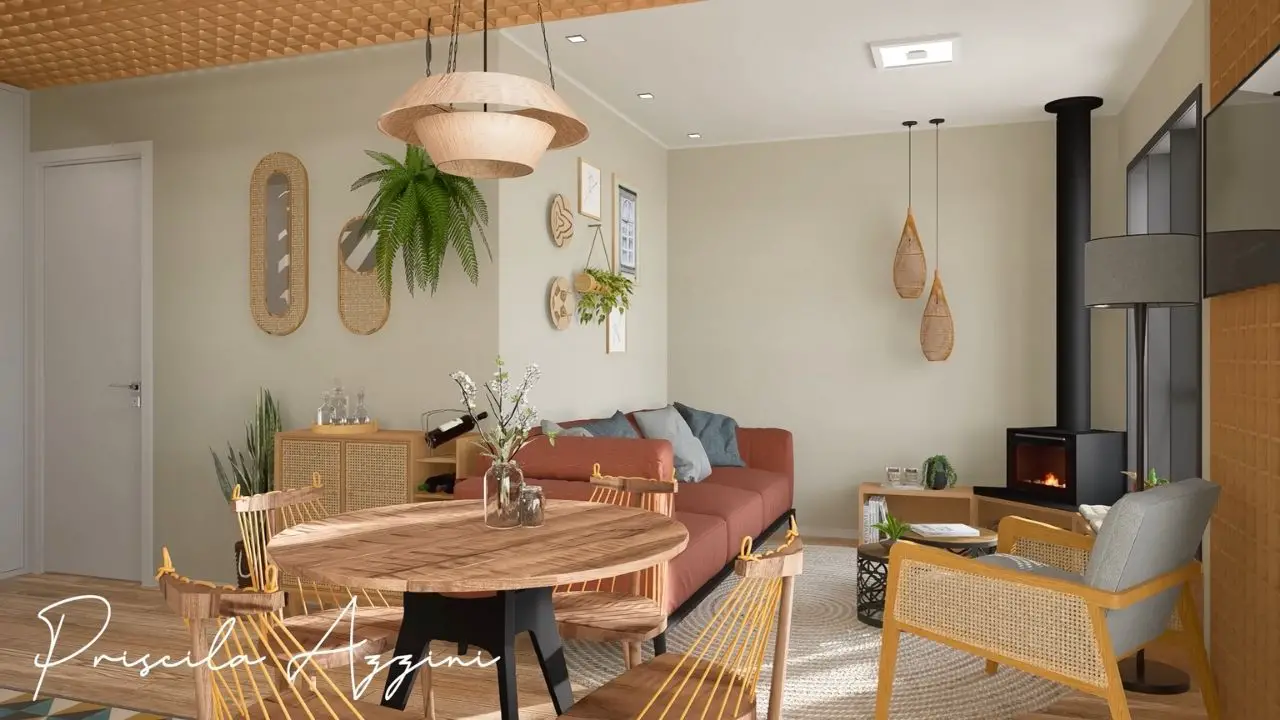 On the right side, there's a cozy living room with vibrant colors, and a bedroom at the back.
The bedroom is simply designed, featuring a bed and a large closet.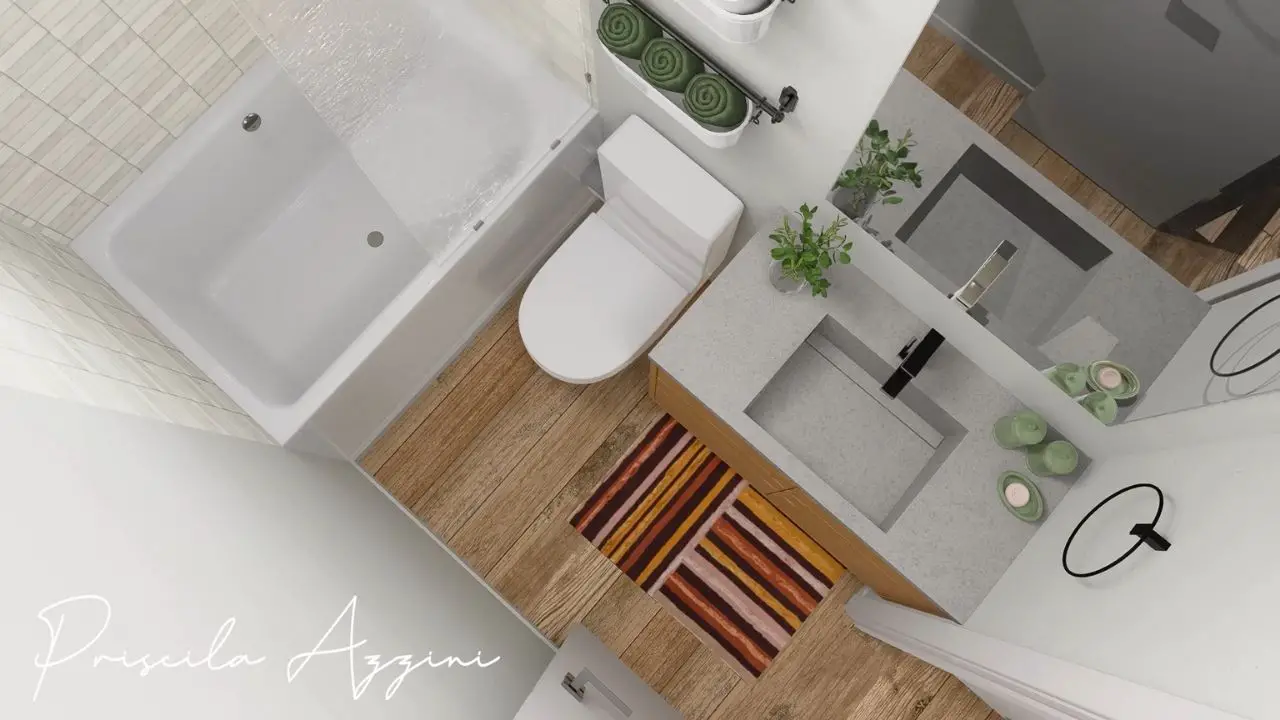 Even though the bathroom is small, it's stylish and well-decorated.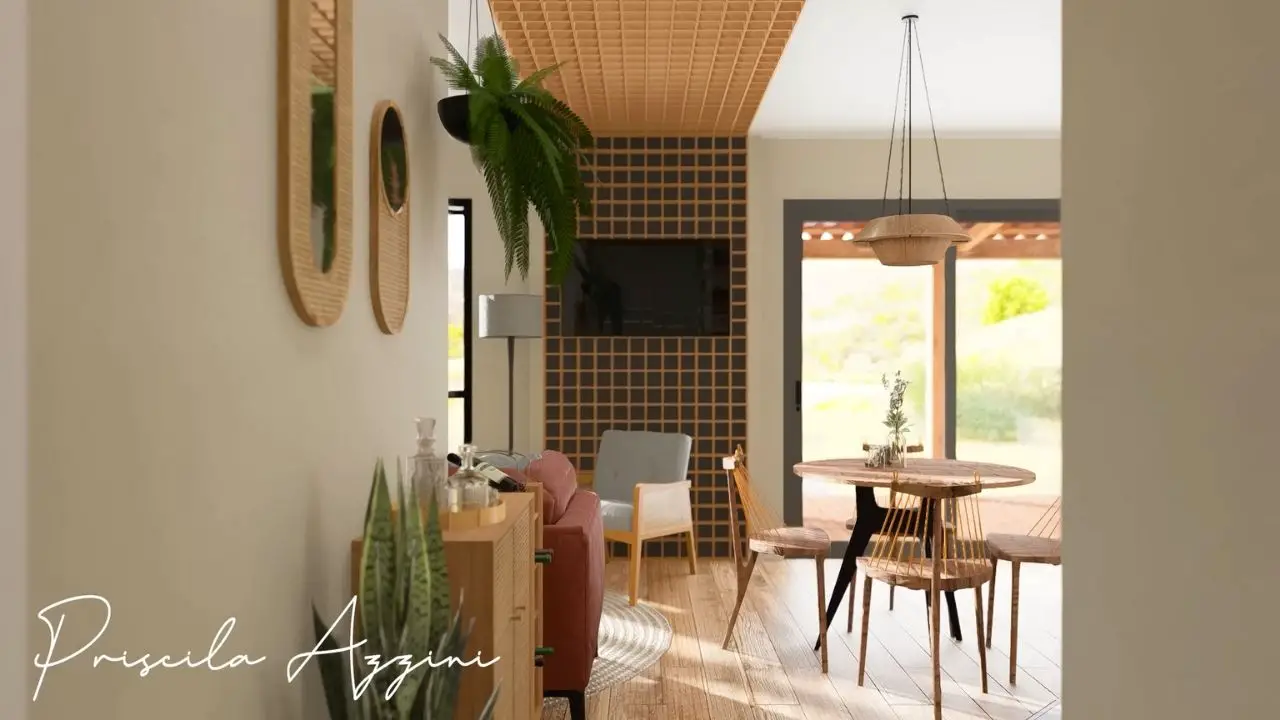 Wooden accents are found throughout the home, adding warmth and charm to every room. From cabinets and tables to chandeliers and more, wood is the star of the show in this house.
If you're dreaming of building your own adorable, functional home, shipping containers could be your ticket to success.
Container houses are now recognized worldwide as a fantastic alternative to traditional homes. Even local governments that used to frown upon them are now recommending these structures.
If you're loving this design, be sure to check out our site for more amazing ideas. I guarantee you'll find something that speaks to your heart!