Welcome to the world of container homes, where innovation meets practicality and sustainability takes center stage.
Today, we're going to explore a unique container house, which stands out with its three-story construction and striking black exterior.
This architectural gem not only challenges conventional wisdom on container home design but also inspires new approaches to utilize multi-storied designs creatively.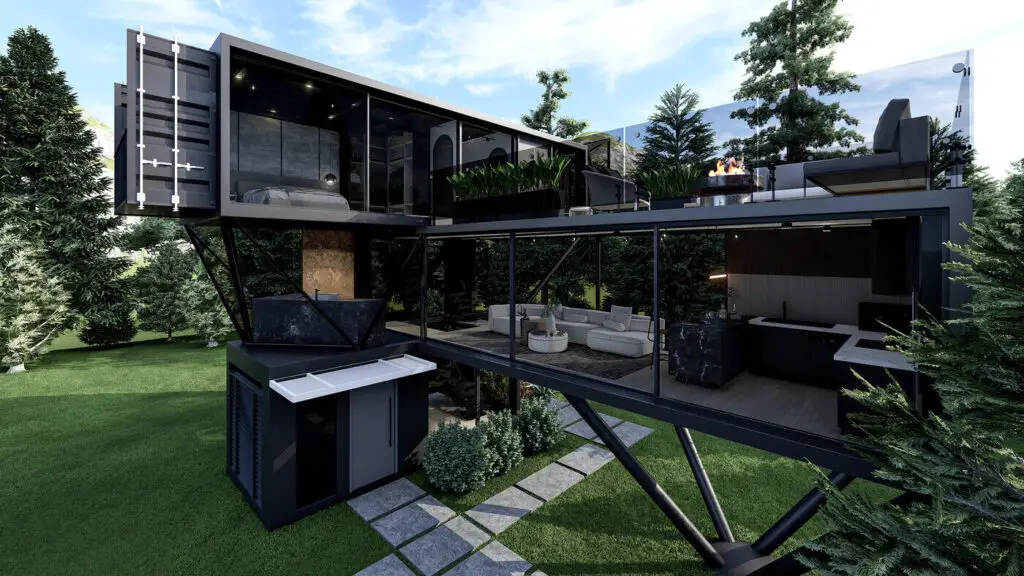 A Warehouse Meets Home: The First Floor
As you approach this one-of-a-kind container house, you'll immediately notice its imposing presence, thanks to the bold black exterior.
Upon entering the first floor, you are greeted by a spacious warehouse that showcases the industrial roots of this container home.
This multifunctional space is perfect for storing your prized possessions, setting up a workshop, or even running a small business.
The warehouse's versatility makes it an attractive feature for those seeking a combination of work and living spaces.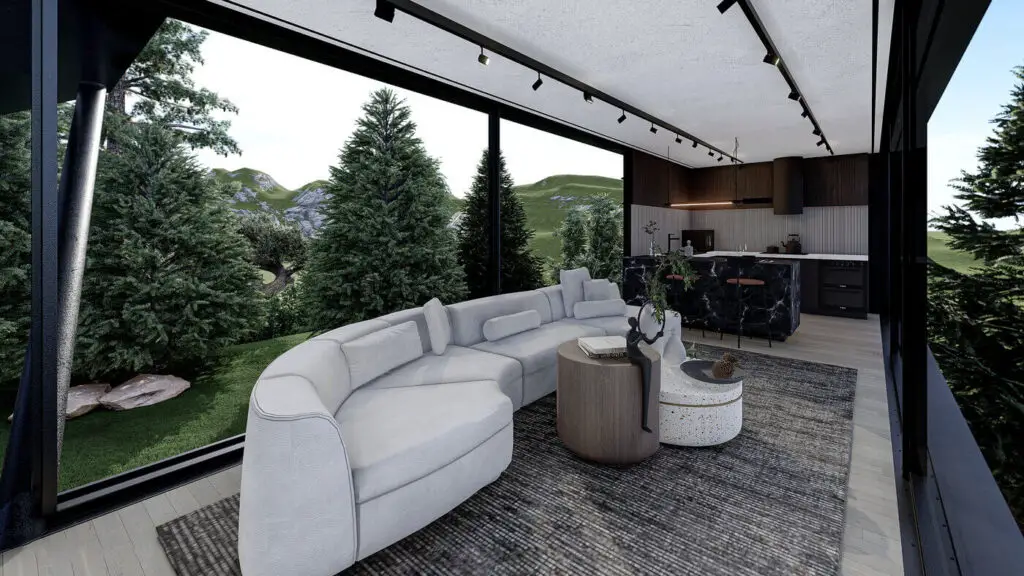 The Heart of the Home: The Second Floor
Climbing up the stairs to the second floor, you'll find yourself in a stylish living room that seamlessly flows into a modern kitchen.
The open-concept layout invites conversation and connection, turning this floor into the social hub of the home.
The minimalist design elements, coupled with warm wood accents, create an inviting atmosphere that balances the industrial feel of the container walls.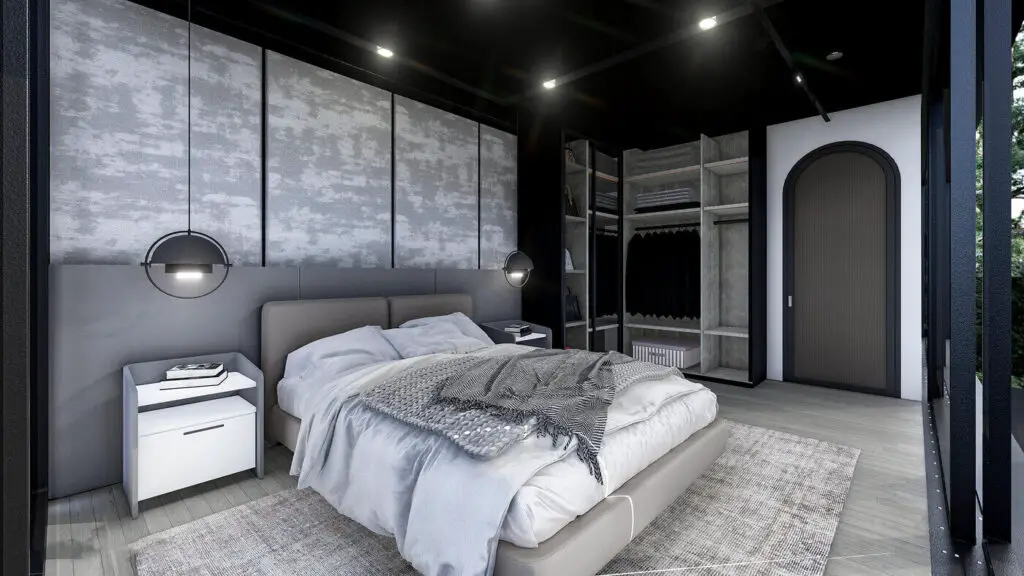 A Cozy Retreat: The Top Floor
The top floor is where you can truly unwind after a long day. The cozy bedroom, complete with a comfortable bed and ample storage, offers a sanctuary for relaxation and rest.
Adjacent to the bedroom is a sleek bathroom, featuring a walk-in shower and contemporary fixtures. This floor is the epitome of comfort and style, proving that container homes can be both functional and luxurious.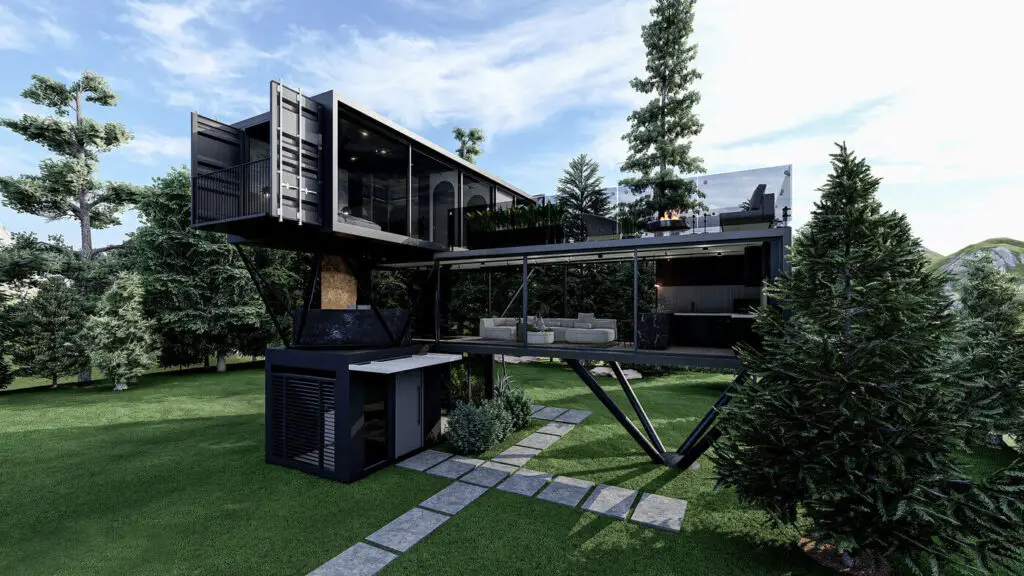 The Showstopper: Expansive Windows and Bold Exterior
Perhaps the most striking feature of this container house is the large windows that adorn its façade.
These windows not only bathe the interior with an abundance of natural sunlight but also provide breathtaking views of the surrounding landscape.
The black exterior, a stark contrast to the traditional container home look, adds an edgy and modern touch to the design.
This innovative container house demonstrates how thinking outside the box (or container) can lead to stunning and functional multi-story designs.
Its unique layout, bold exterior, and ingenious use of space make it a shining example for container home enthusiasts and architects alike.
We'd love to hear your thoughts on this exceptional container home.
What do you think about the three-story design? Are you inspired to incorporate some of these ideas into your own container home project?
Share your thoughts in the comments below!
If you're thinking about living in a container home, be sure to check out our huge selection of designs for inspiration. You're sure to find something that suits your needs and taste.
So if you're interested in learning more about shipping container homes, be sure to check out the Living in a Container today! What are your favorite shipping container homes?