Are you looking for a container house to escape noisy city life? Check out this extensive container cove. Container Cove offers the perfect place for a lake vacation.
This house is located in Claremore, Oklahoma, USA. Built using three 45ft shipping containers, this house is quite charming.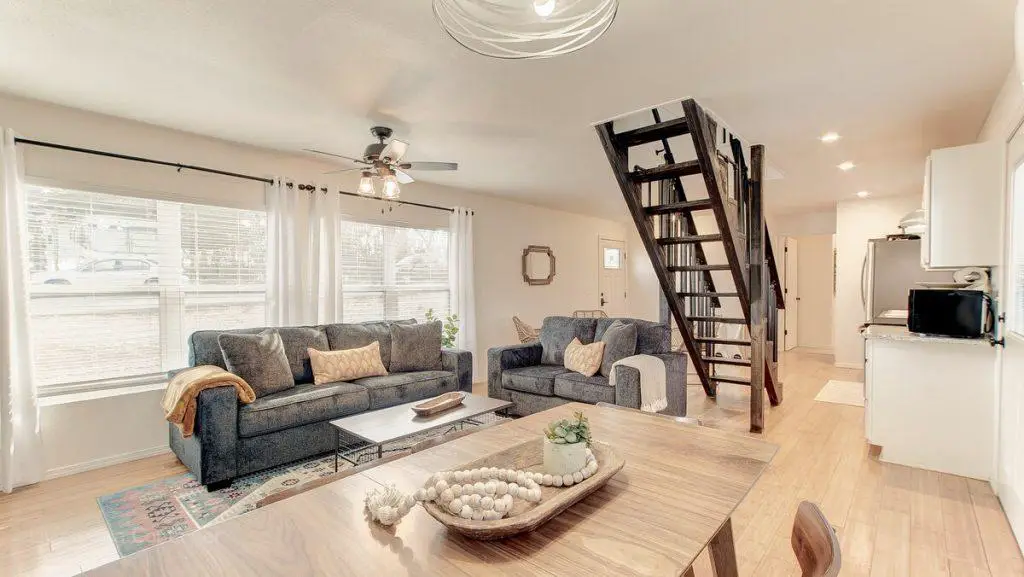 A living room, dining area, and kitchen welcome us when entering through the door. The furniture in the living room was chosen in dark colors and harmonized with the stairs.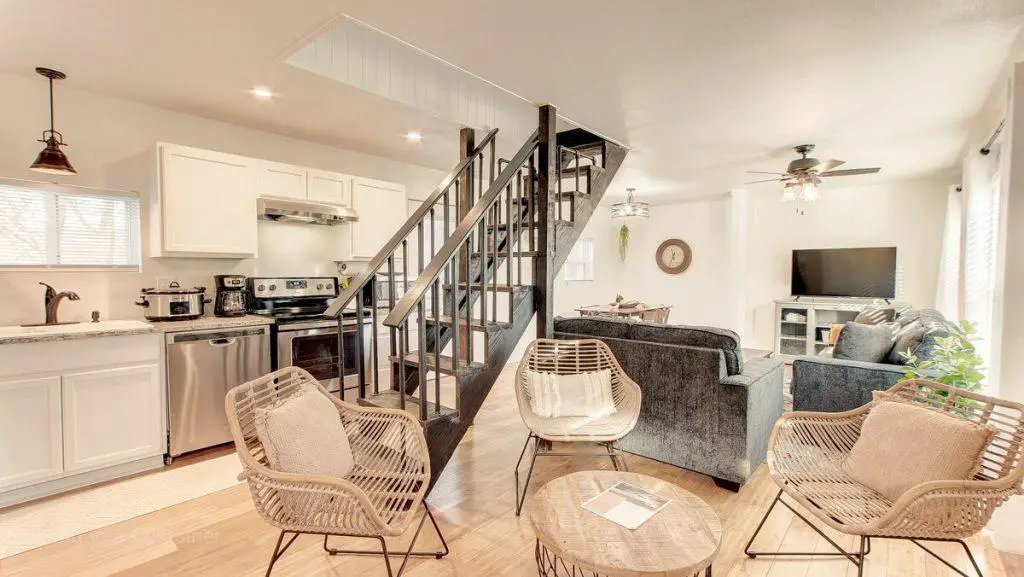 As for the kitchen, the kitchen is small and compact. It is designed with bright colors. The storage is a bit small, but the kitchen has all the kitchen utensils.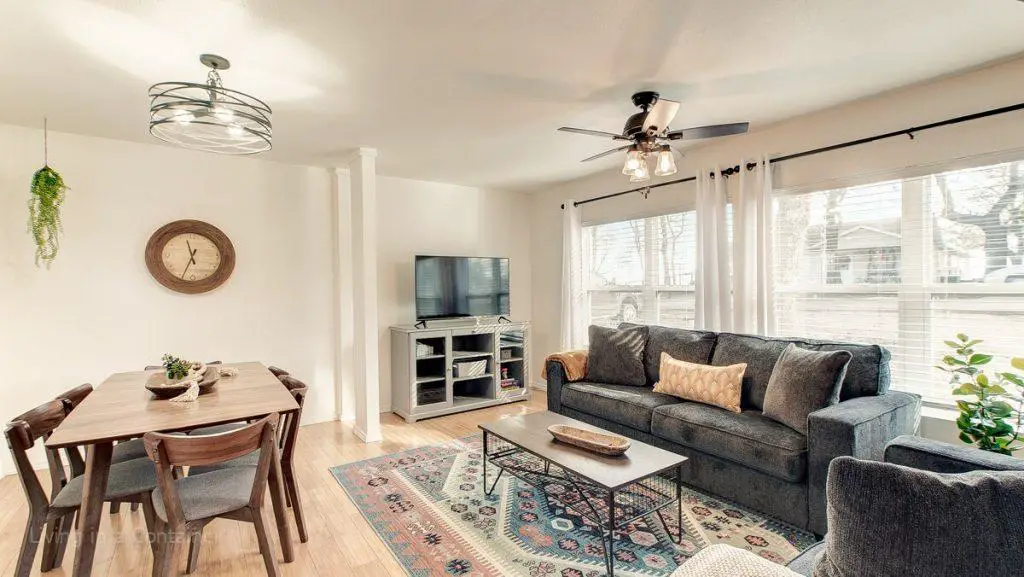 There is a sitting area near the downstairs. Here, you can read a book or sip your coffee with your friends.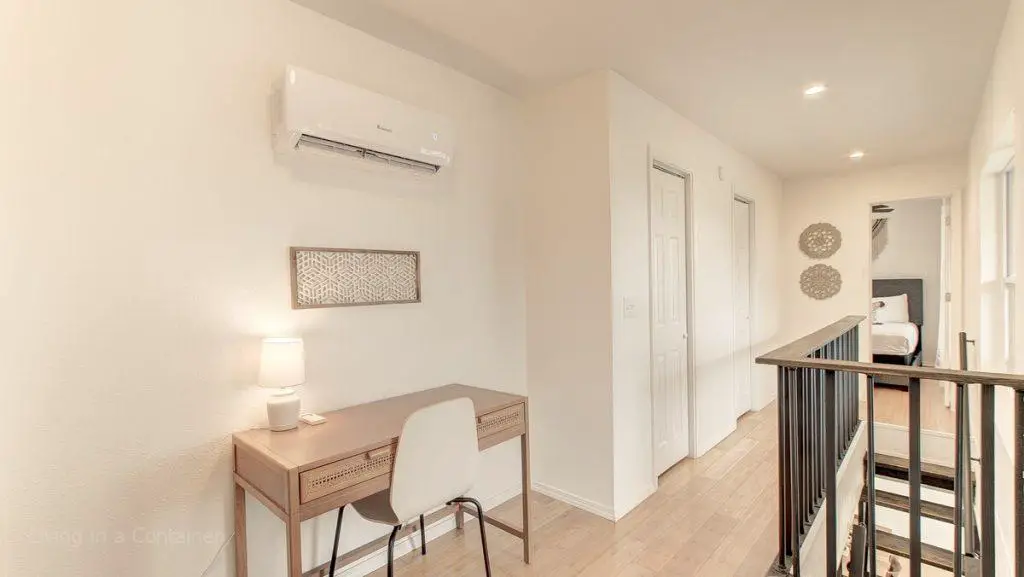 On the upper floor, there is a tiny workplace in the hallway. There are three separate bedrooms on the upper floor, and they are all designed with large windows and light-colored furniture.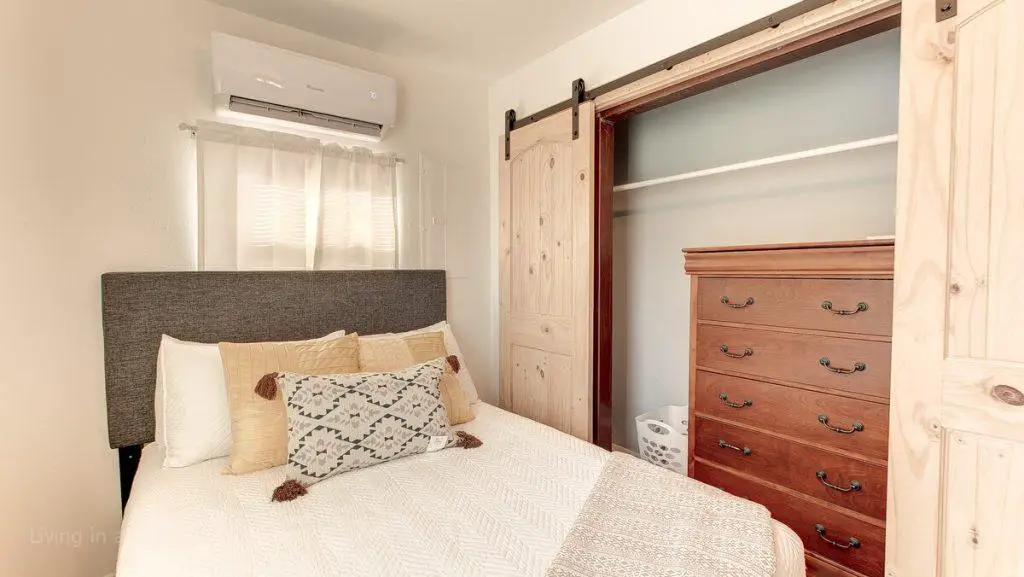 One has a queen-sized bed, one has a double bed, and the other has a bunk. The storage areas in the bedrooms are sufficient capacity—the bedrooms equipped with pillows, blankets, and bed linen.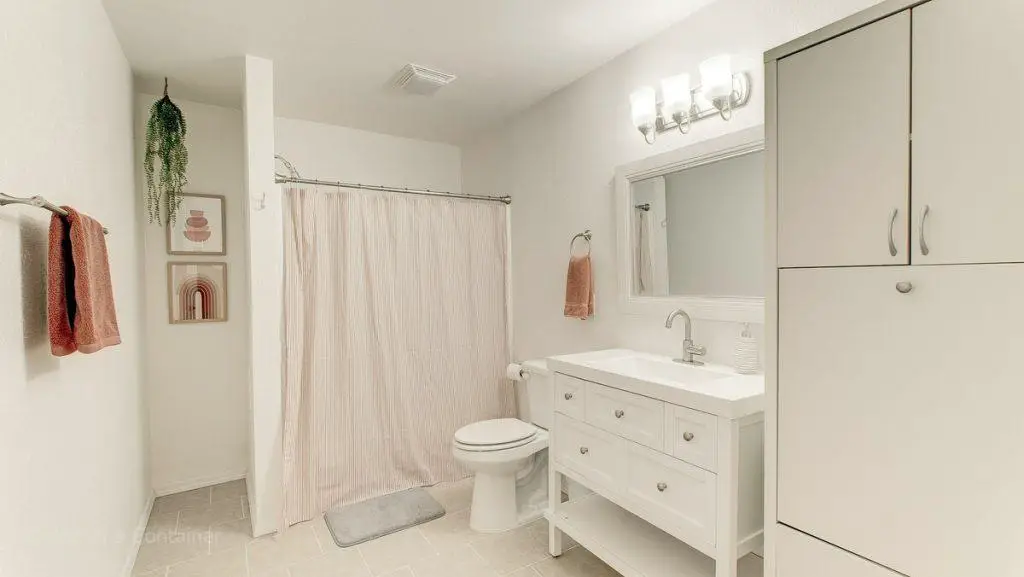 There are two bathrooms in the container house.
There is a washing machine and clothes dryer in one of the bathrooms. All the bathrooms are furnished with the latest fashion and bright colors.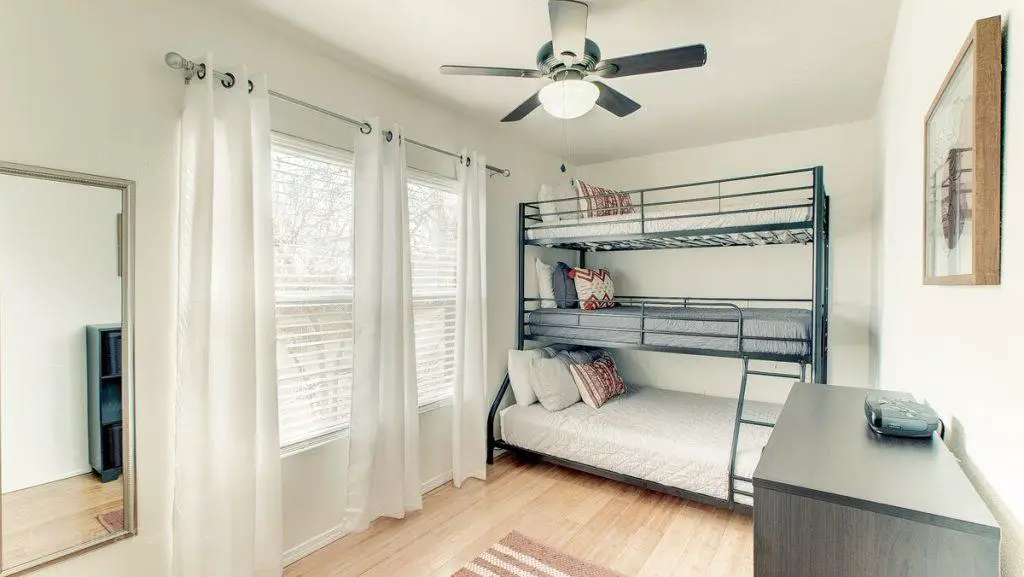 The room with the bunk opens up to a balcony. This balcony has a beautiful view. There is a sitting area where you can enjoy the view.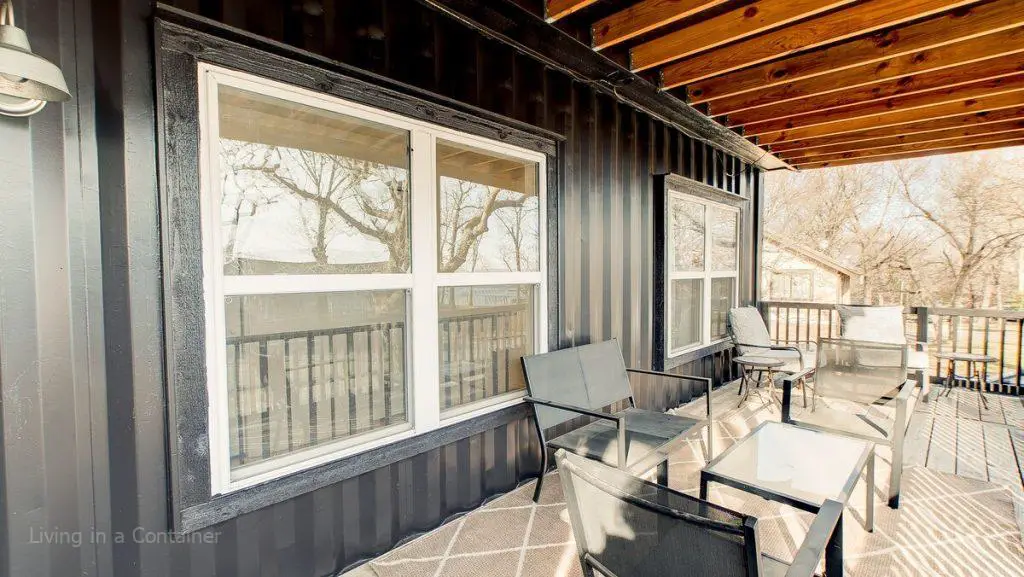 The house has a sitting area in the backyard. Here, you can sit with your family or friends and enjoy nature.
As for the price of the container house, the rent is $128 per night.
To sum up, it is worth staying here. Its price is logical, and the house is significant and useful. It has a charming lake view. If you want a quiet and spacious house with a beautiful view, you should give a chance to this house.
If you're looking for shipping container house ideas, be sure to check out the Living in a Container.
We've got a ton of great ideas for how to build and design shipping container homes, from the simplest designs to more complex ones. Shipping container houses are a great way to recycle old shipping containers and turn them into something new and exciting.
So if you're interested in learning more about shipping container houses, be sure to check out the Living in a Container today!
More on Livinginacontainer.com