Although shipping container homes are a relatively new phenomenon, they have already gained a considerable amount of popularity. Thanks to their modular design, shipping containers can be easily adapted to a wide variety of different applications.
In recent years, architects and designers have begun to explore the potential of shipping container homes as an environmentally friendly and cost-effective alternative to traditional construction methods.
With the demand for shipping container houses growing, designers began to offer many models.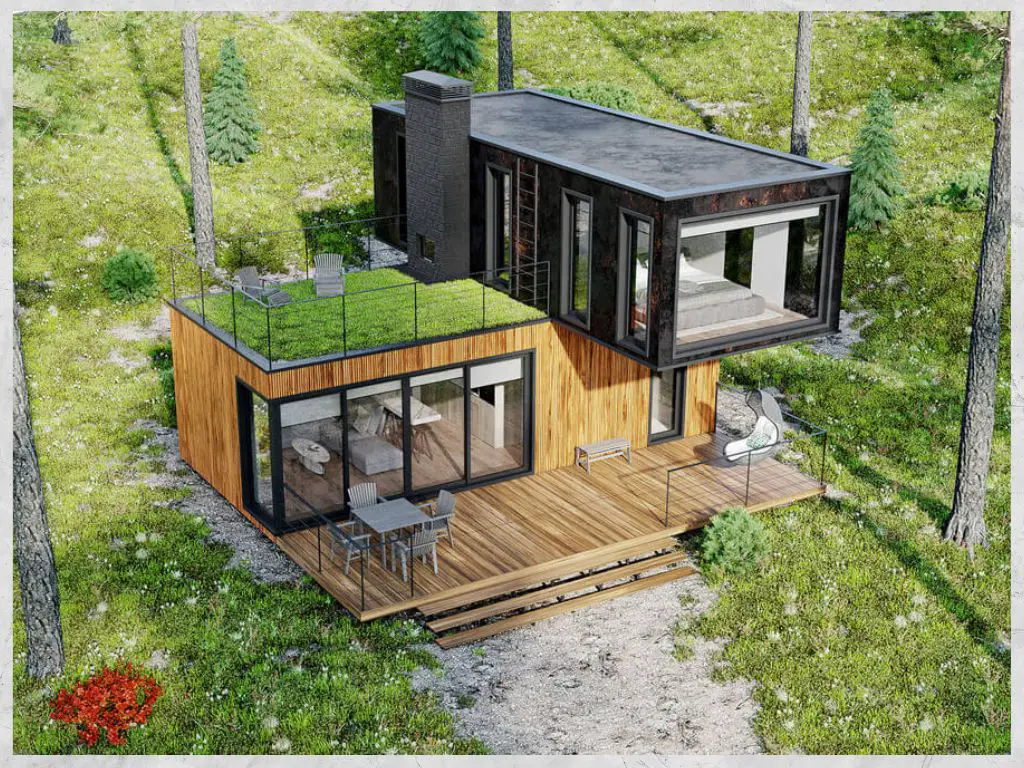 Today we will show you a container house design shaped according to this need. The design has an overall design that you may have seen before.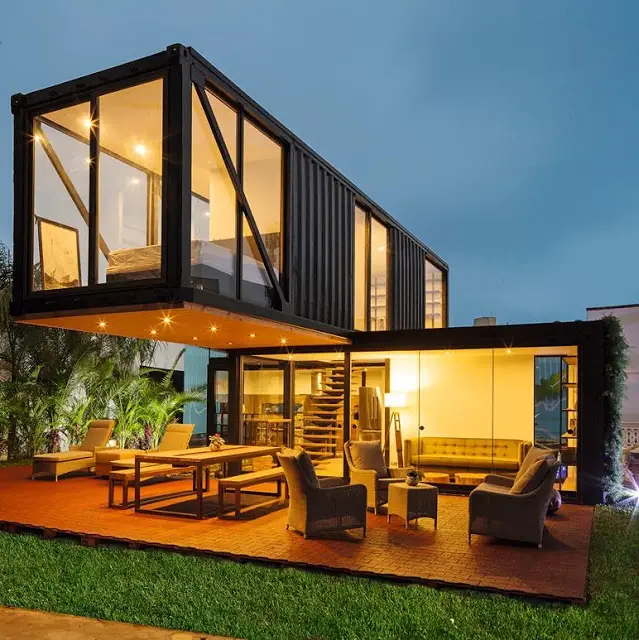 At first glance, the container house looks like a two-story container house called Casa Reciclada in Peru.
Shipping container house designs really have an aura that attracts people. There is more than enough in this house. Container house design looks quite livable.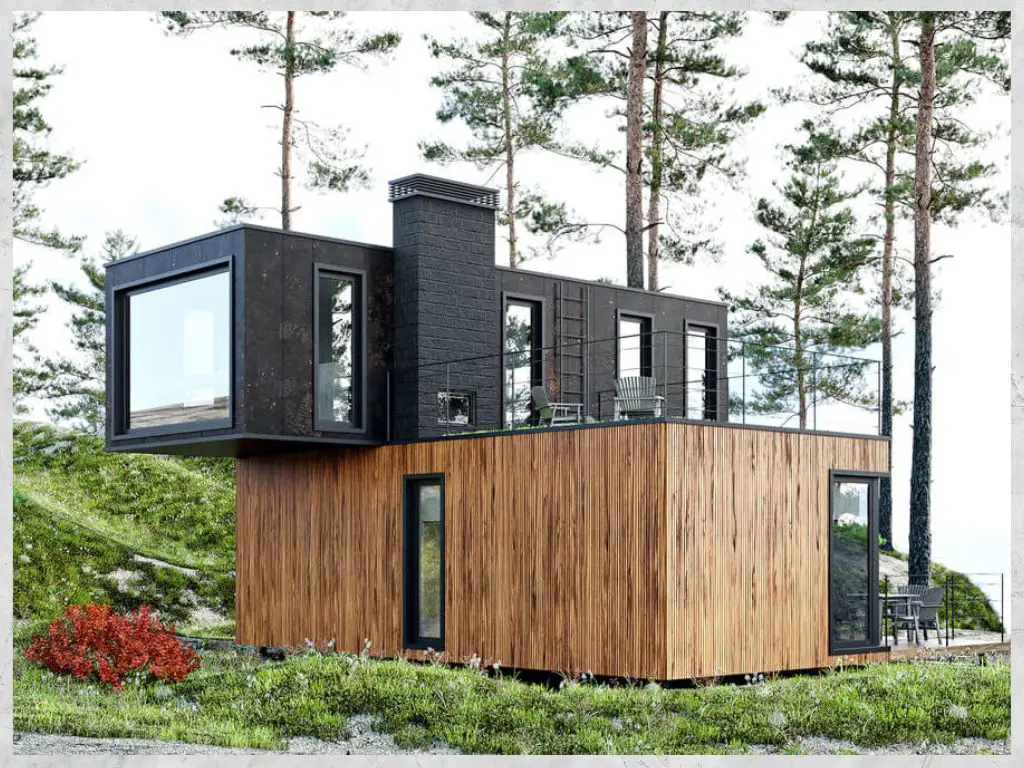 Let's take a quick look at the design.
3 x 40 ft shipping containers were used in the design.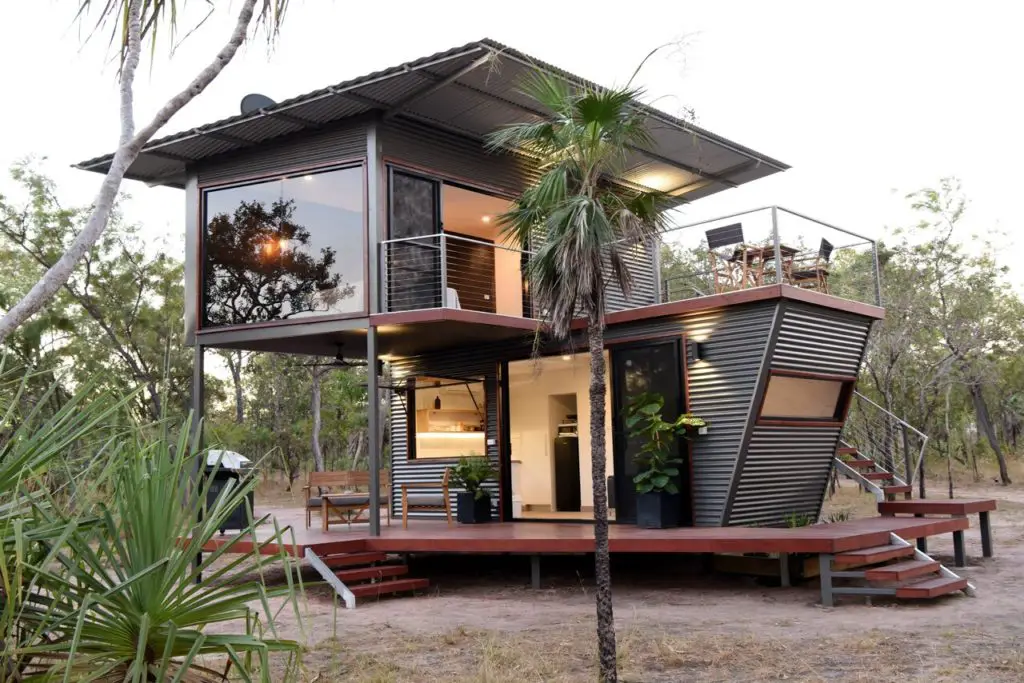 Since the container on the upper floor is used by tilting it, a slightly larger area is obtained.This is how the shipping container was used in the Hideaway Litchfield Container Cabin, if you remember.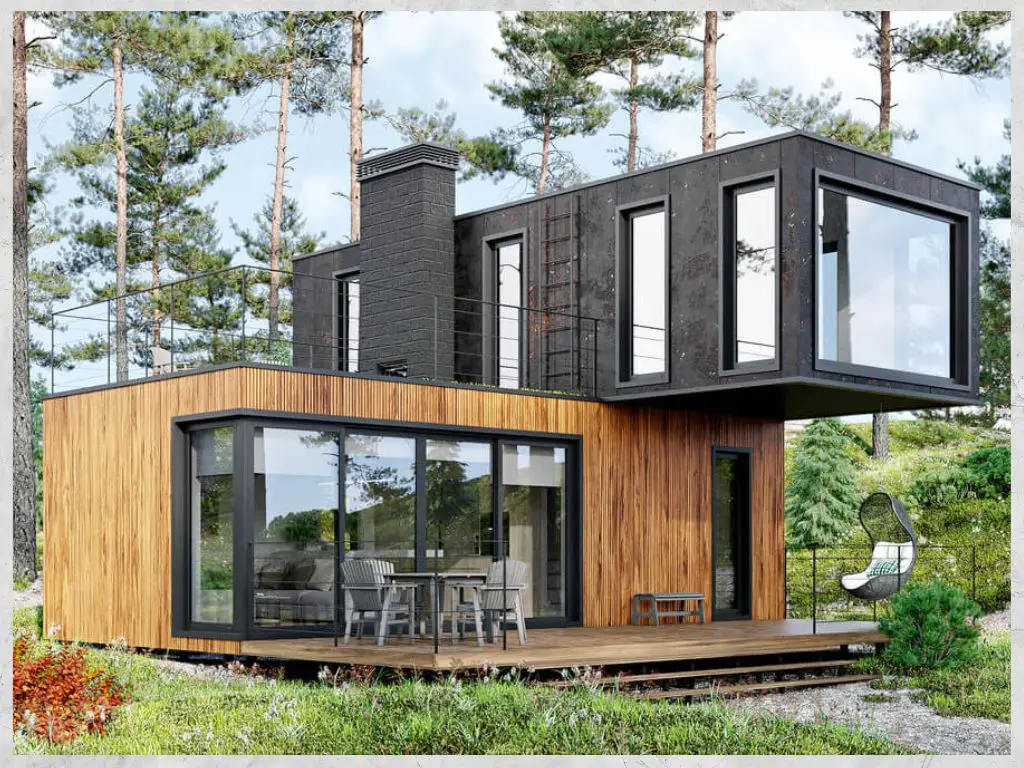 Composed of three shipping containers, the two-story home has floor-to-ceiling windows on many sides. The windows offer panoramic views of the surrounding cityscape and also help flood the interior with natural light.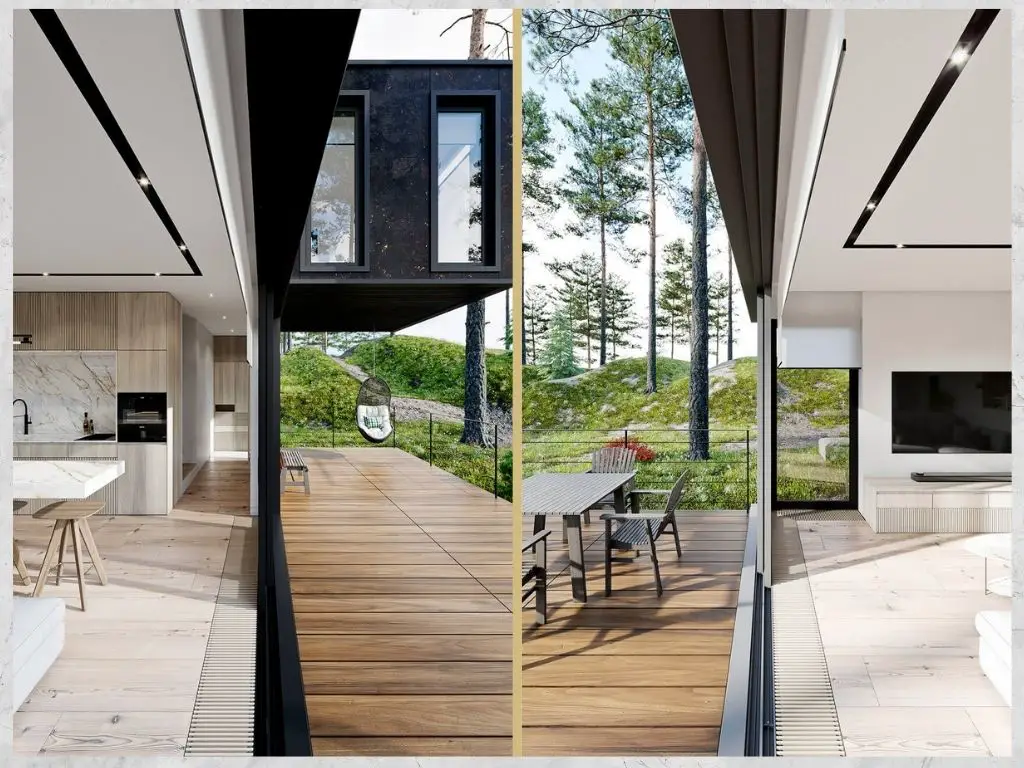 Along with its striking exterior, the shipping container house design also features a spacious interior layout with high ceilings and an open floor plan.
The house, which is made out of three shipping containers, has a wooden facade that gives it a unique look.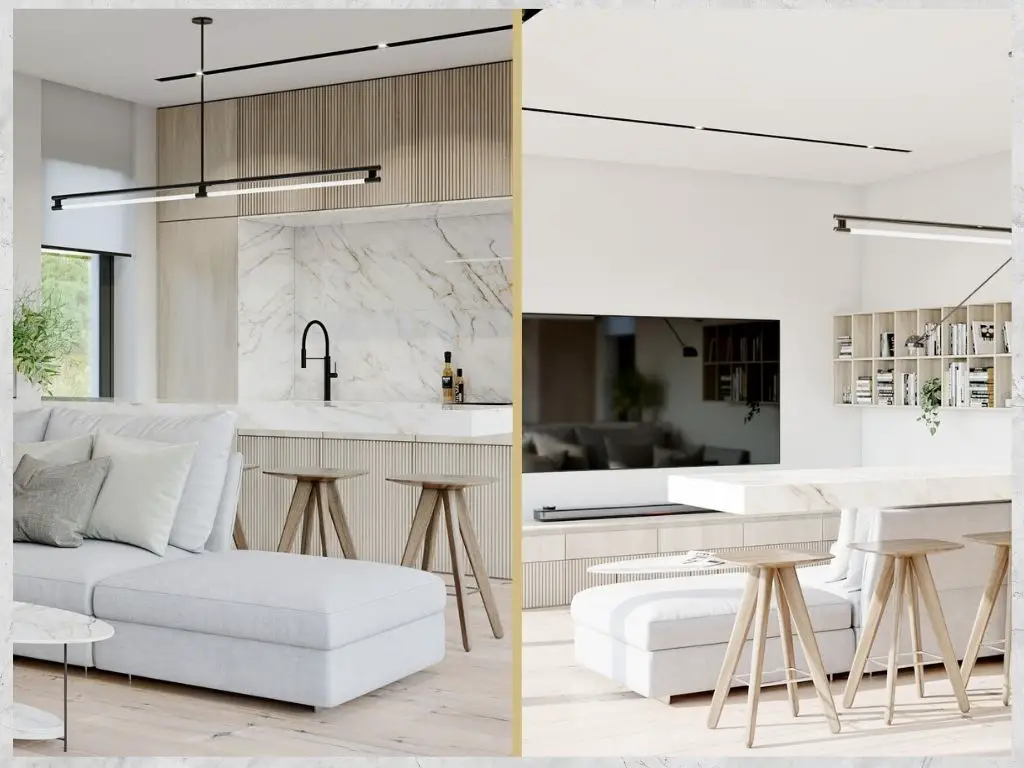 In the interior design of the house, light-colored flooring and marble details attract attention.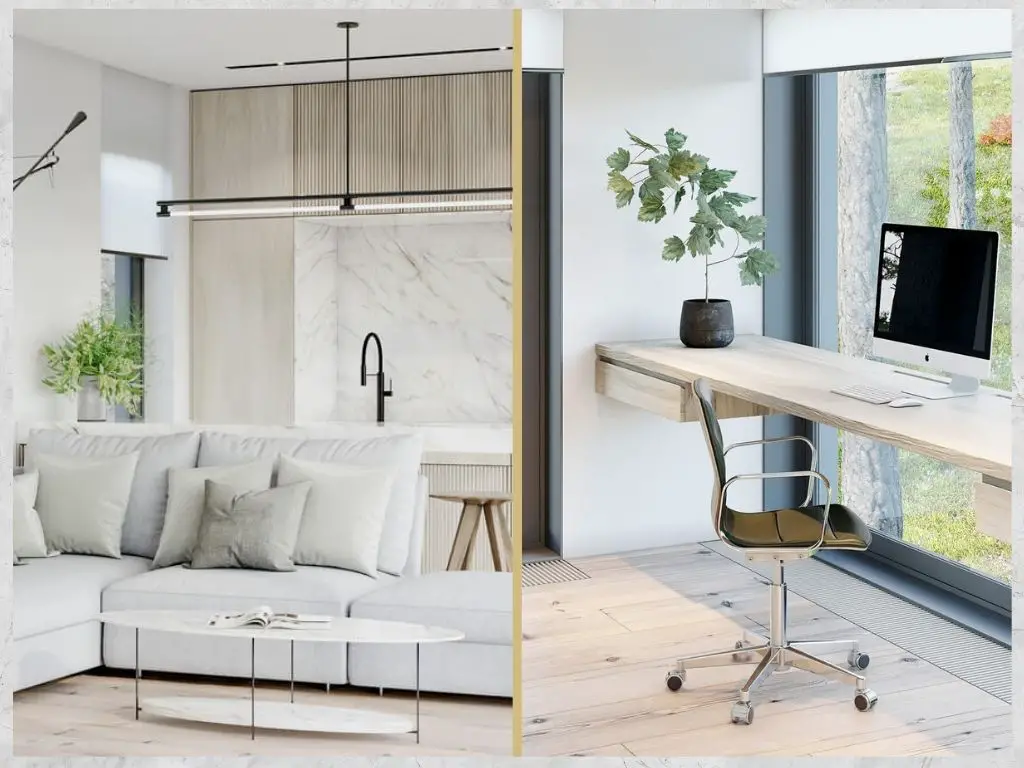 If you're looking for a unique and affordable way to build your own home, consider designing a container house.
Container houses are made from repurposed shipping containers, and they can be adapted to suit a wide range of needs and preferences. Because they're made from industrial-grade materials, container houses are extremely durable and low-maintenance. And because they're prefabricated, they can be assembled quickly and easily.
If you're looking for an eco-friendly and cost-effective way to build your dream home, a container house might be the perfect solution.
If you're looking for shipping container house ideas, be sure to check out the Living in a Container.
We've got a ton of great ideas for how to build and design shipping container homes, from the simplest designs to more complex ones. Shipping container houses are a great way to recycle old shipping containers and turn them into something new and exciting.
So if you're interested in learning more about shipping container houses, be sure to check out the Living in a Container today!
More on Livinginacontainer.com