Who would have thought that shipping containers could be so versatile?
These big metal boxes are usually associated with transportation, but they can also be used to create some really interesting structures. In recent years, shipping containers have been repurposed as everything from homes and office space to restaurants and retail stores.
Thanks to their modular design, shipping containers can be combined in all sorts of ways to create all sorts of different spaces. And because they're made from durable steel, shipping containers can withstand just about anything Mother Nature throws their way.
So the next time you see a shipping container, don't just think of it as a box – think of it as a blank canvas waiting to be transformed into something new and amazing.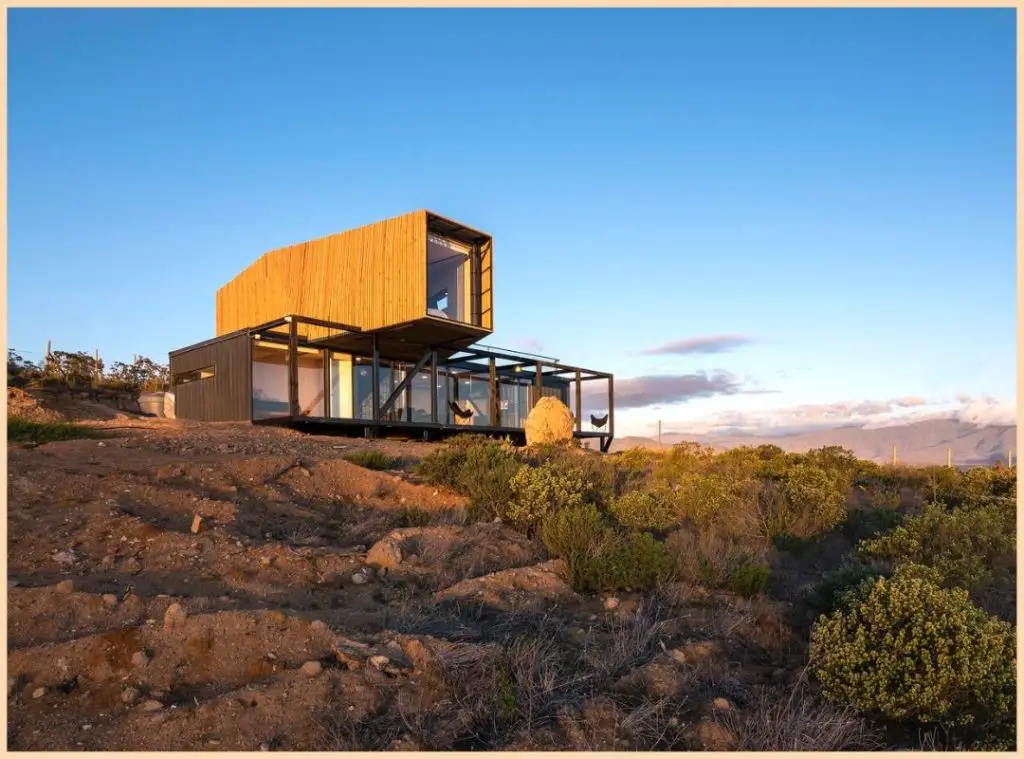 Casa P406 Container Home in Chile
A new one is added to the structures built with shipping containers every day. The project we will show you today is in Chile.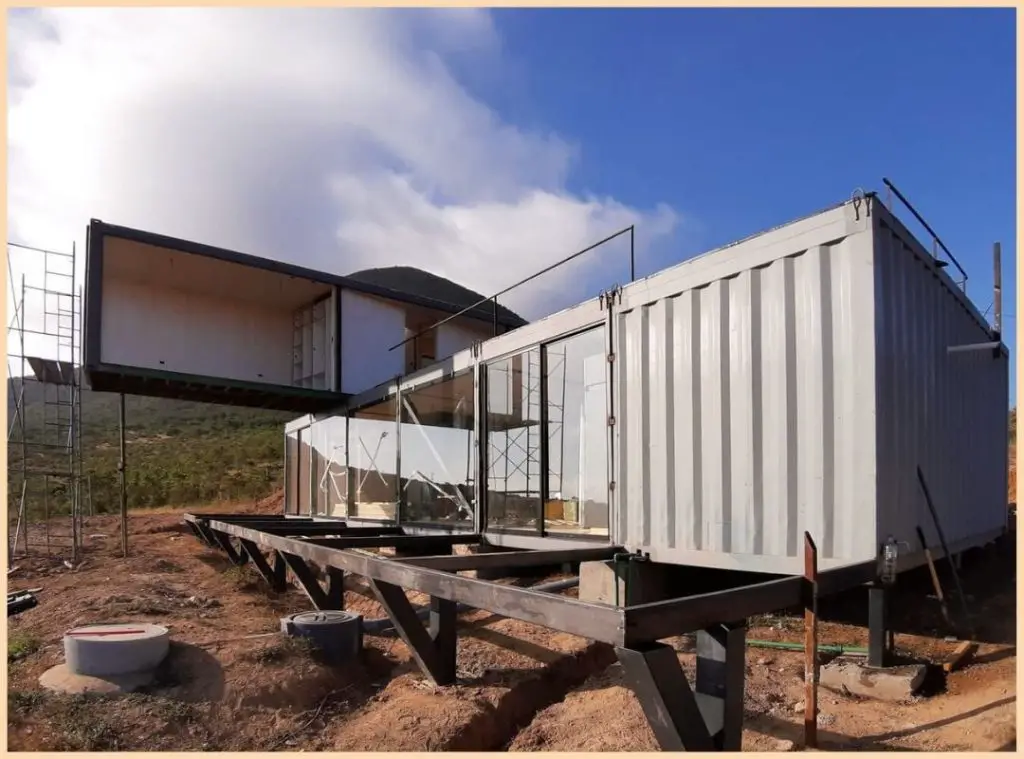 The project was built in the Quilimarí region of Chile. In the project named Casa P406, 4 high cube shipping containers [12×2.35×2.7m] were used.
In structures built with shipping containers, it can be easier to construct designs that are more difficult than traditional systems.
This structure, at first glance, resembles many models that we have shared dozens of examples before. But this container house has its own unique features.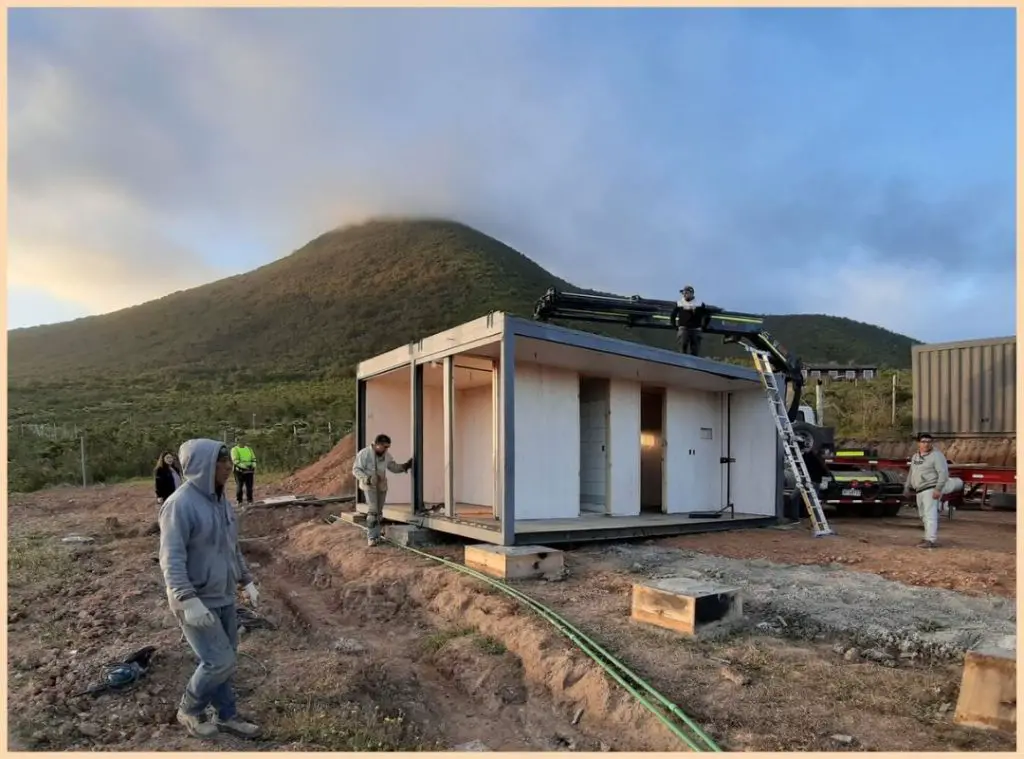 The container house was created by cutting 3 containers on the lower floor and arranging them side by side. A single container was used on the upper floor.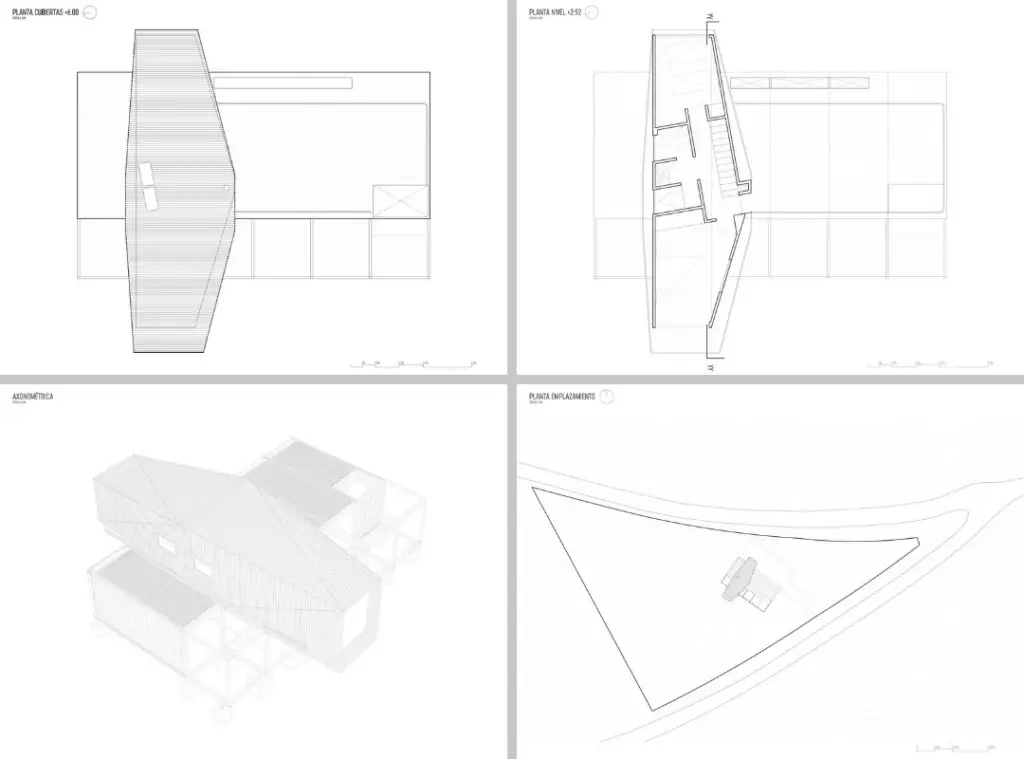 Since the ladder used for the exit from the lower floor to the upper floor will make the narrow container with a width of 2.35m, to make it even narrower, the side of the container has been completely cut to create a wide area including the ladder.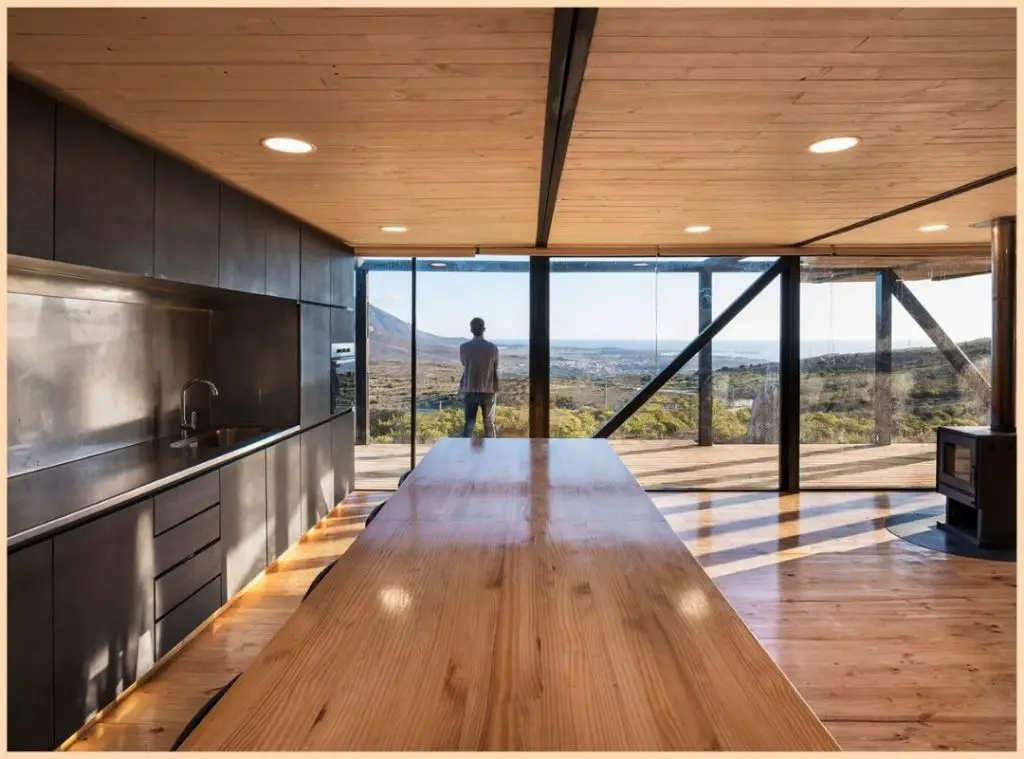 Container House Interior Design
In the interior design, vitrified wood is used for the floors, and white impregnation paint is used for the walls and ceiling.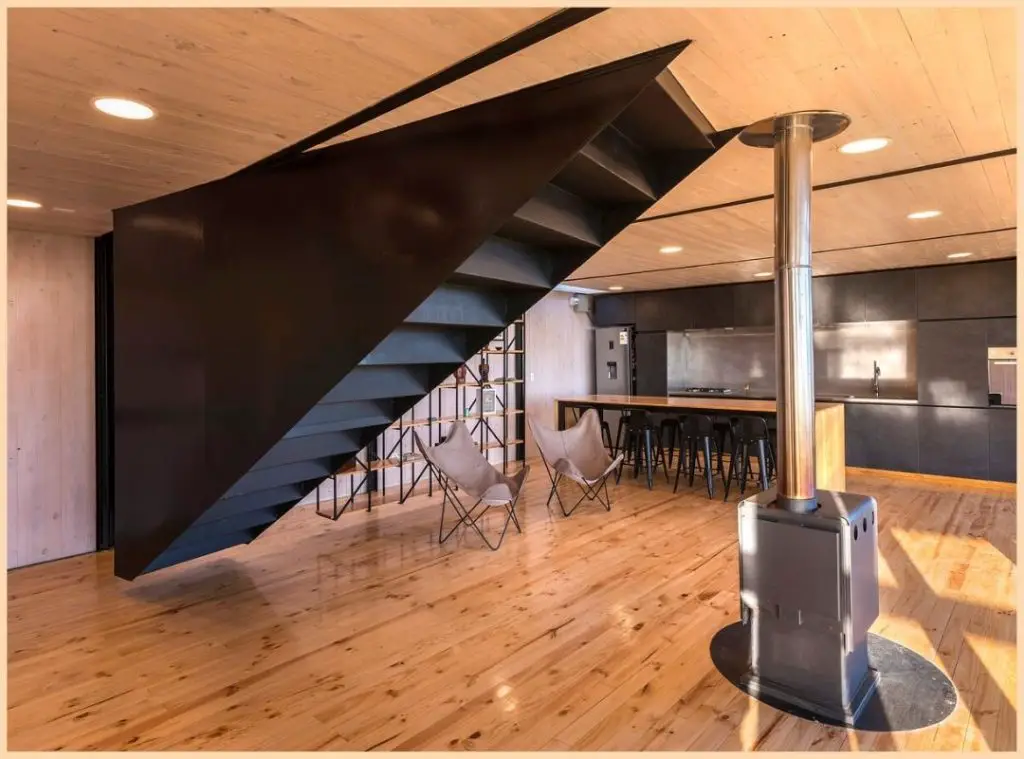 The wood cladding on the exterior of the shipping container house gave the house a warm and inviting feel. At the same time, this wood coating made the expanded area look very nice.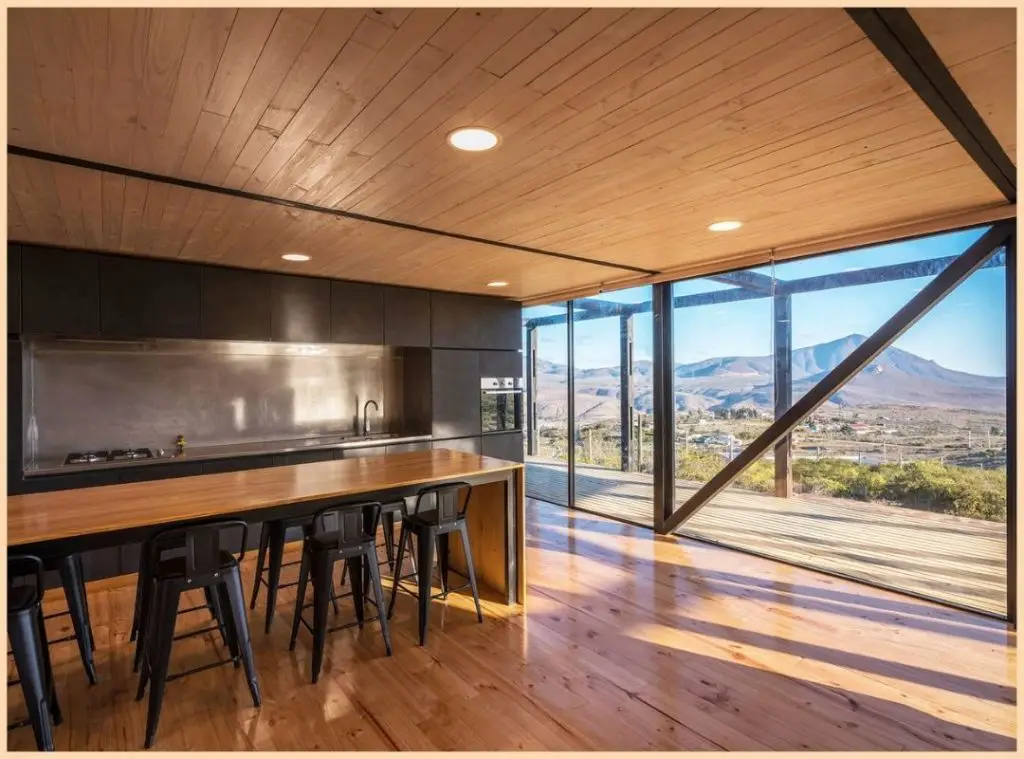 Another striking feature of the container structure is the veranda that runs throughout the house. It will be very enjoyable to watch the unique view from this area, which was built with steel construction in front of the shipping containers.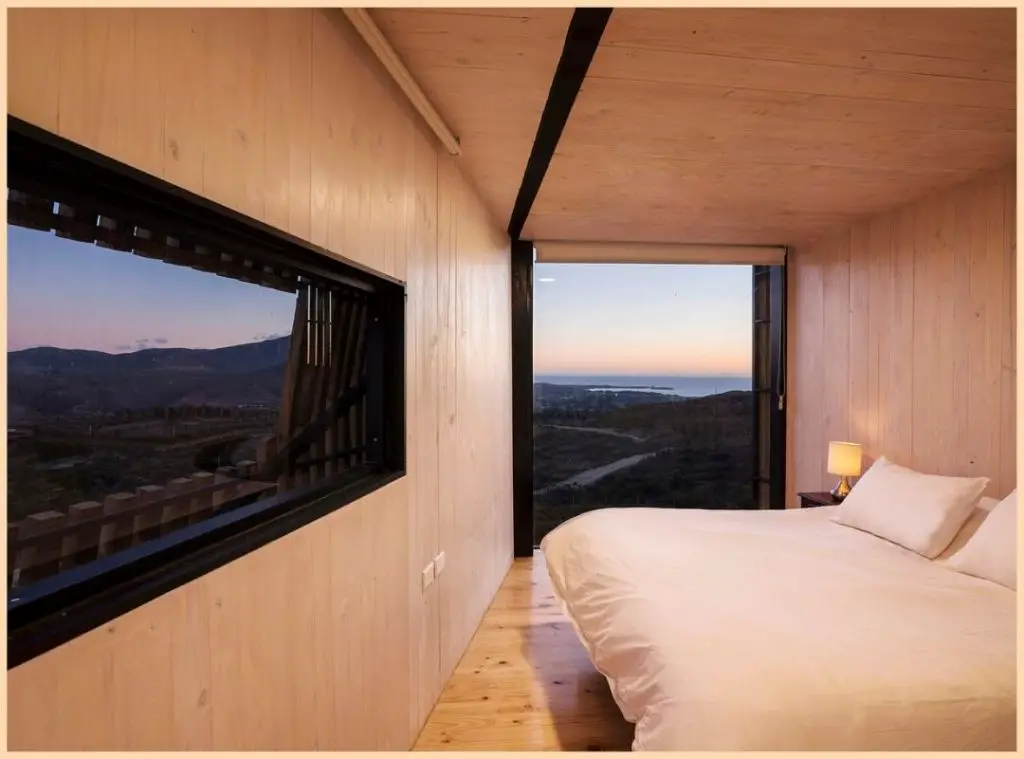 The wooden details on the exterior cladding continue in the interior design of the container house. There is a clear dominance of wood in the interior design of the container house. As a result of the combination of quality wood with black, a luxurious interior decoration has emerged.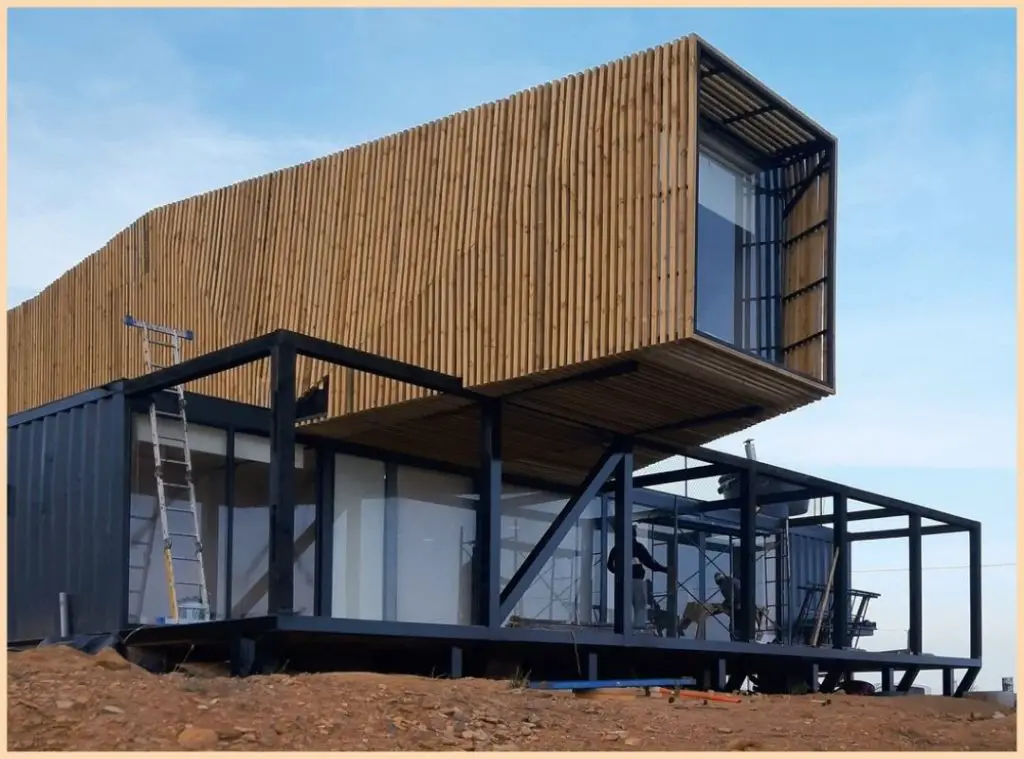 Project Details :
Architects: Orfali & Ehrenfeld
Area : 115 m²
Year : 2021
Photographs : Gonzálo Carrasco A
Manufacturers : AutoDesk, Arauco, Dap Ducasse, Kitchencenter, Ledstudio, Servicontainer, Trimble Navigation, Wasser
Country : Chile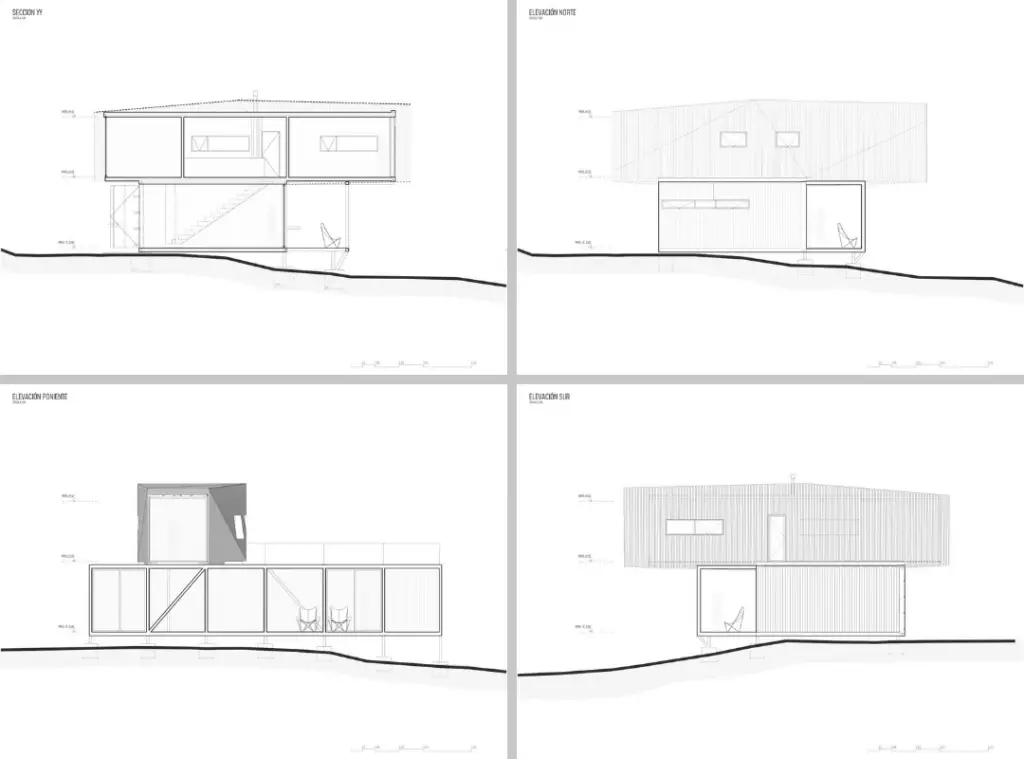 If you want to learn more about container homes or are considering making the transition to living in one, be sure to check out our ultimate guide to container homes. Buy Now 

–

 Just $47

We cover everything from the basics of what a container house is to more advanced topics like off-grid living and customizing your own container house.
If you want to see more container houses, you can check the links below.
25+ Creative And Inspiring Container Houses
Brilliant Shipping Container Conversion
Life Uncontained Shipping Container Home
2 x 40ft Shipping Container Home
Love what you see? Share your home makeover with us and we'll feature it on our blog.
Email us at [email protected] and tell us about your project.
For more container home improvement and renovation ideas, click here.