Over the past few years, the popularity of container homes has grown exponentially. Thanks to their affordability, sustainability and unique design, these homes are becoming increasingly popular among homeowners and developers alike.
What are Container Homes?
Container homes are structures made from shipping containers that have been repurposed for use as living spaces. These homes can be built to any size or specifications, and are often much more affordable than traditional stick-built homes.
There are many benefits to choosing a container home, including their sustainability, durability and portability. Container homes can also be built very quickly, which is ideal for those who want to move into their new home as soon as possible.
The Trends in Container Homes
One of the most popular trends in container homes is using them as vacation homes or rental properties. Thanks to their affordability, many people are able to purchase multiple homes and rent them out as vacation rentals. This is a great way to earn income from your container home investment, and it's also a good way to offset the costs of ownership.
Another popular trend in container homes is using them as office space or retail space. Thanks to their unique design, these homes can be easily adapted to any number of uses. For example, a container home could be turned into a small office space or retail store.
The Opportunities in Container Homes
One of the biggest opportunities in container homes is their potential for growth. Thanks to their affordability and sustainability, these homes are likely to continue to grow in popularity. This means that there will be more opportunities for those who want to invest in container homes.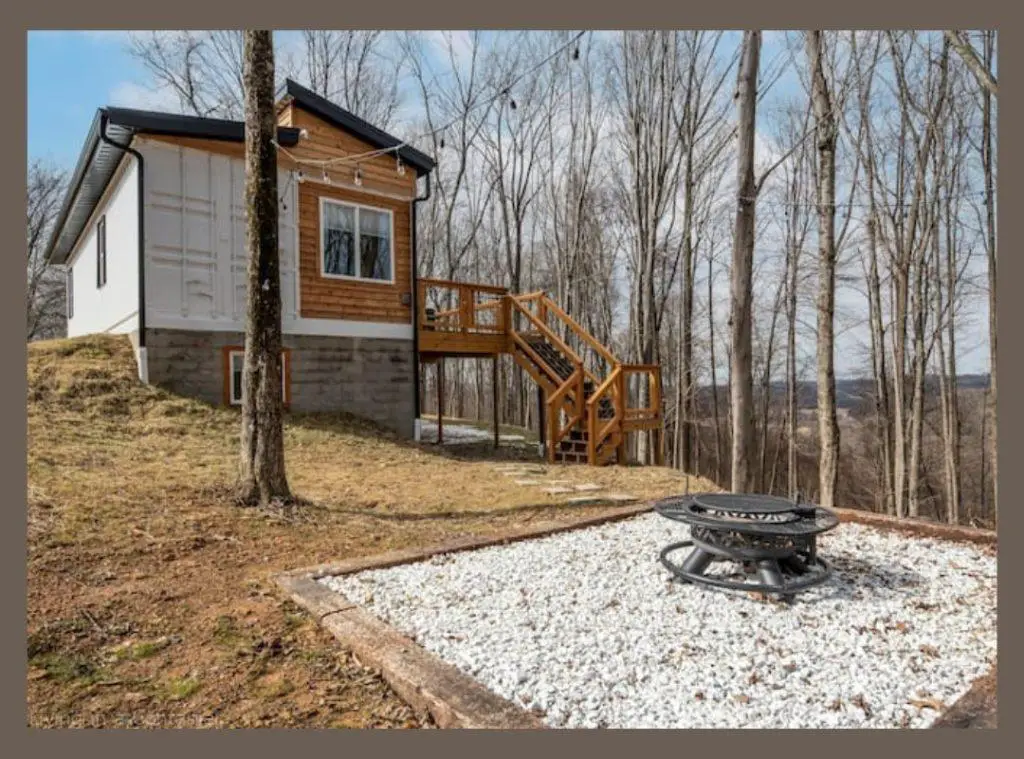 Container Home in Ohio
If you're looking for an unconventional place to stay during your next trip to Ohio, look no further than an Airbnb container home The Hocking Hoot. This unique accommodations option offers guests the chance to experience what it's like to live in a shipping container, while also enjoying all the comforts of home.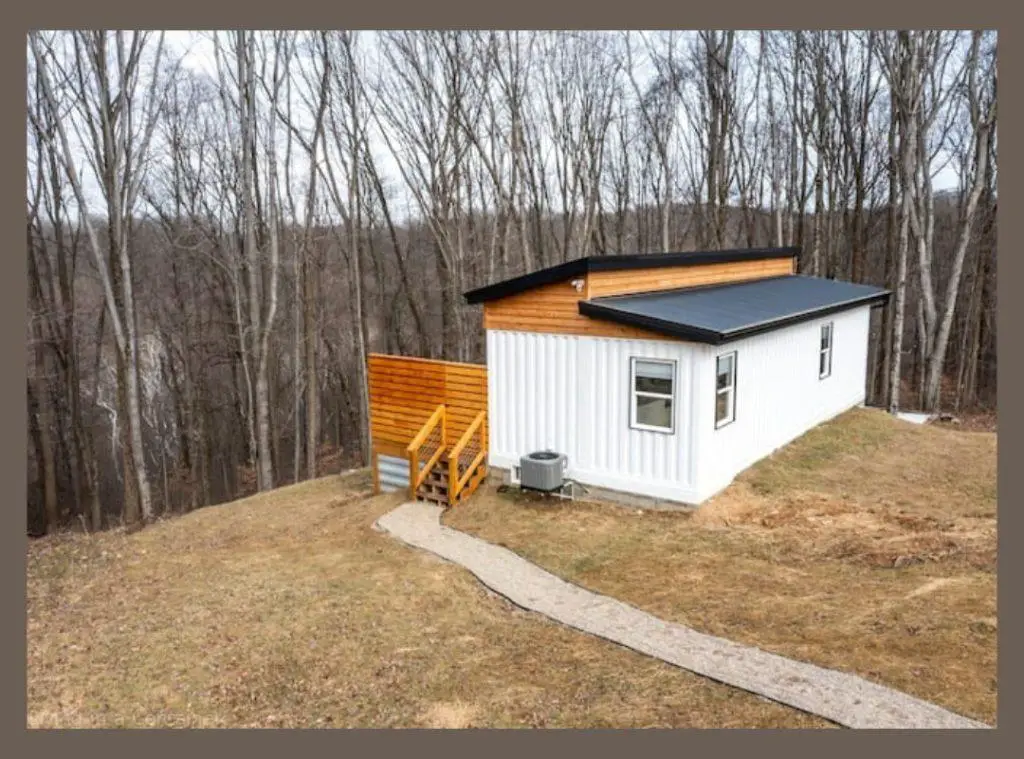 The shipping container house is built on 5 acres using 2 x 40ft shipping containers.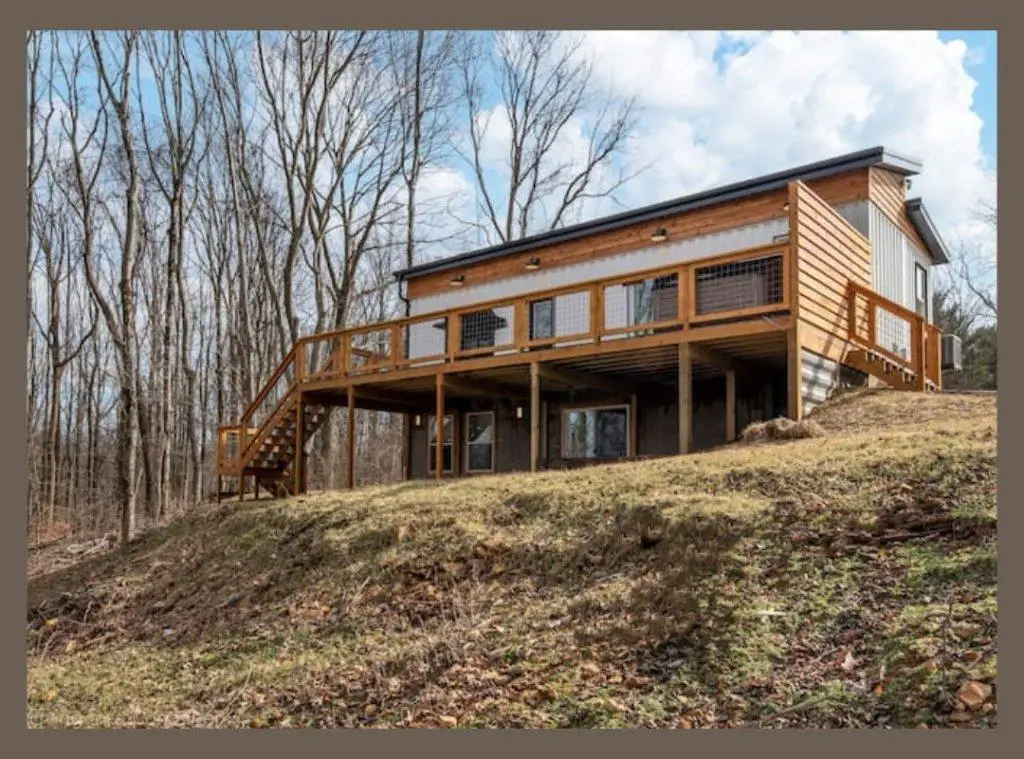 The container house stands on top of a small hillside. You can have a view of the whole area from the large deck built in front of the containers.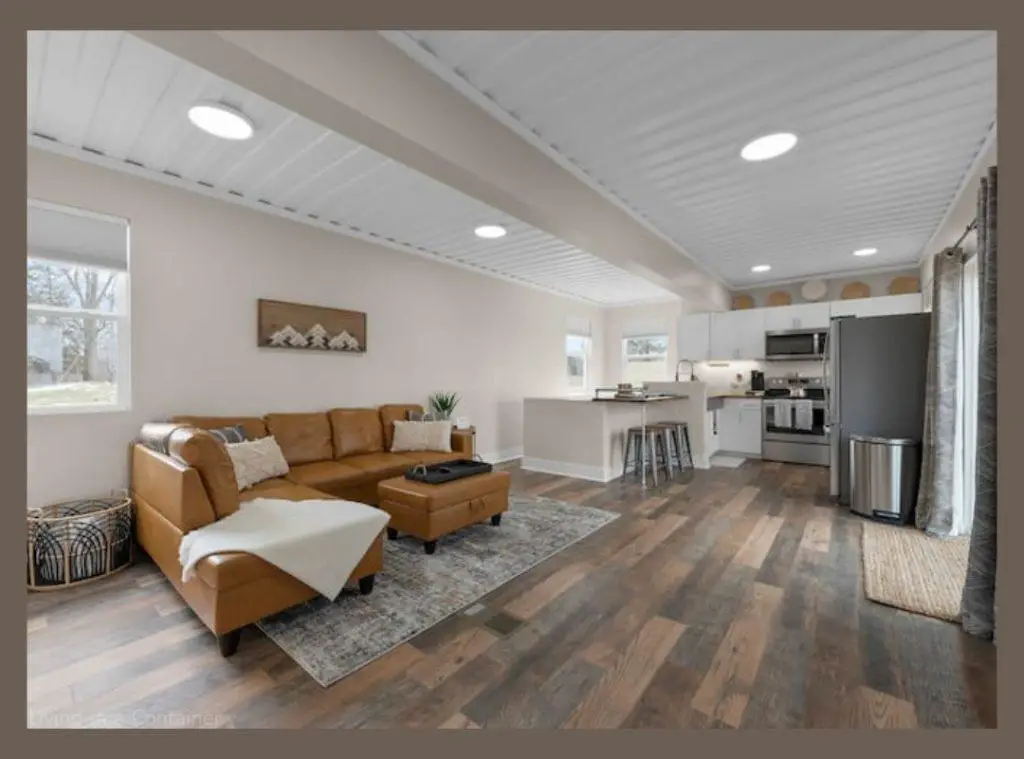 A concrete foundation was laid for the containers to sit on the sloping ground. It was converted into a house in this concrete area, which was created to provide the flatness on the sloping land. In this way, the 2-storey container house has 3 bedrooms and 2 living rooms.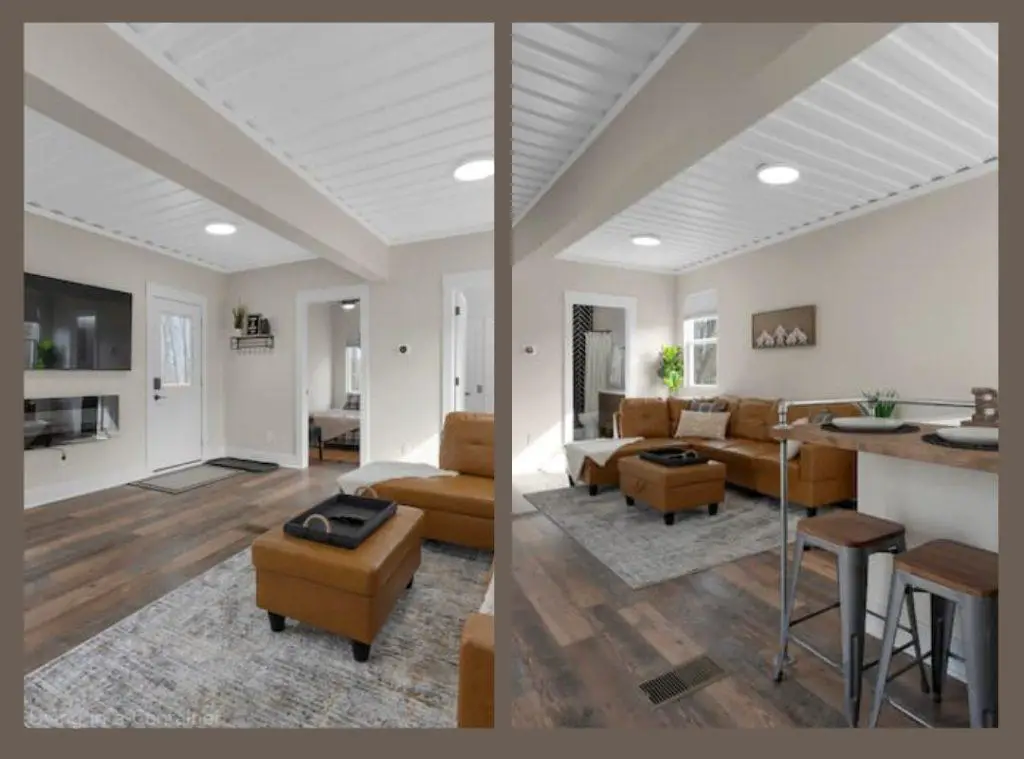 The container house, which has a high level of privacy, is very successful in its interior design. Dark floor coverings were preferred in the interior design, where predominantly white color was chosen.
The interior design is quite spacious and does not overwhelm people.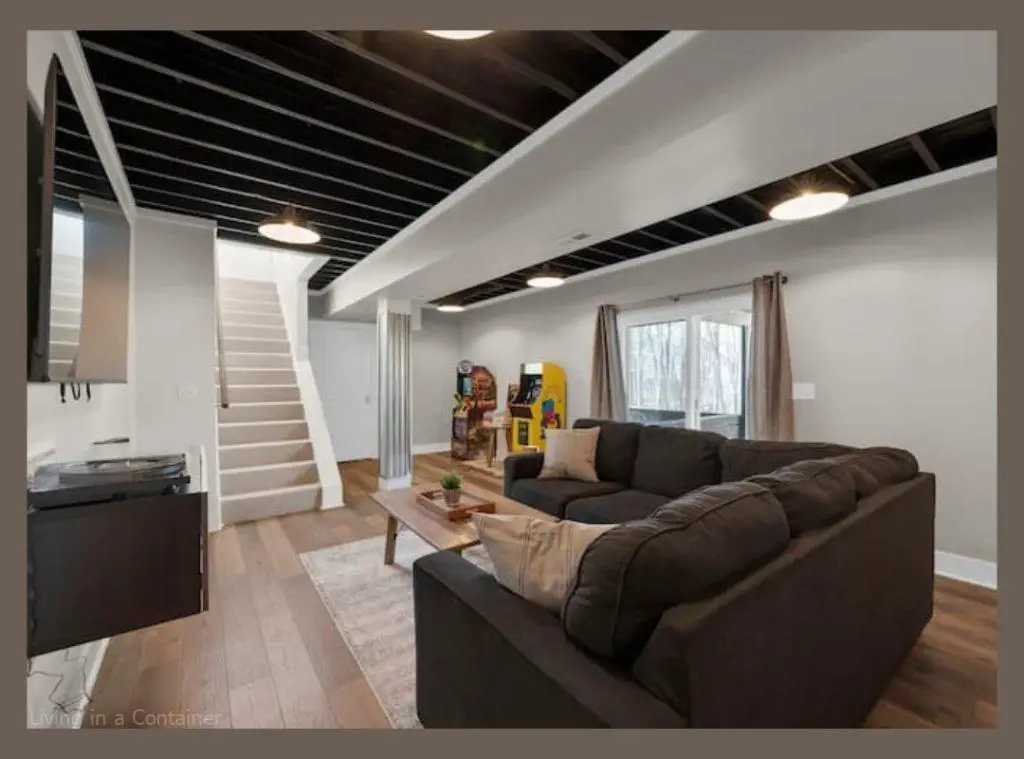 The Hocking Hoot is a cozy cabin located in the heart of Hocking Hills. It is the perfect place to enjoy a romantic getaway or a family vacation.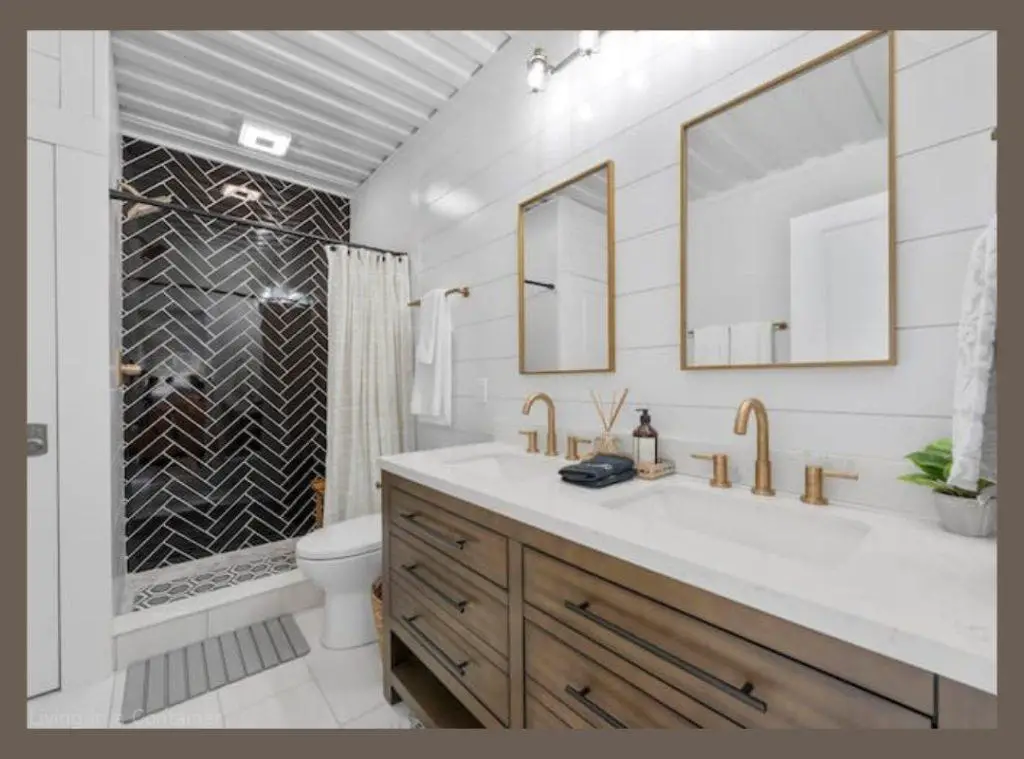 The cabin has 3 bedrooms and it can accommodate up to six guests. Outside, you can relax on the deck or take a walk through the woods.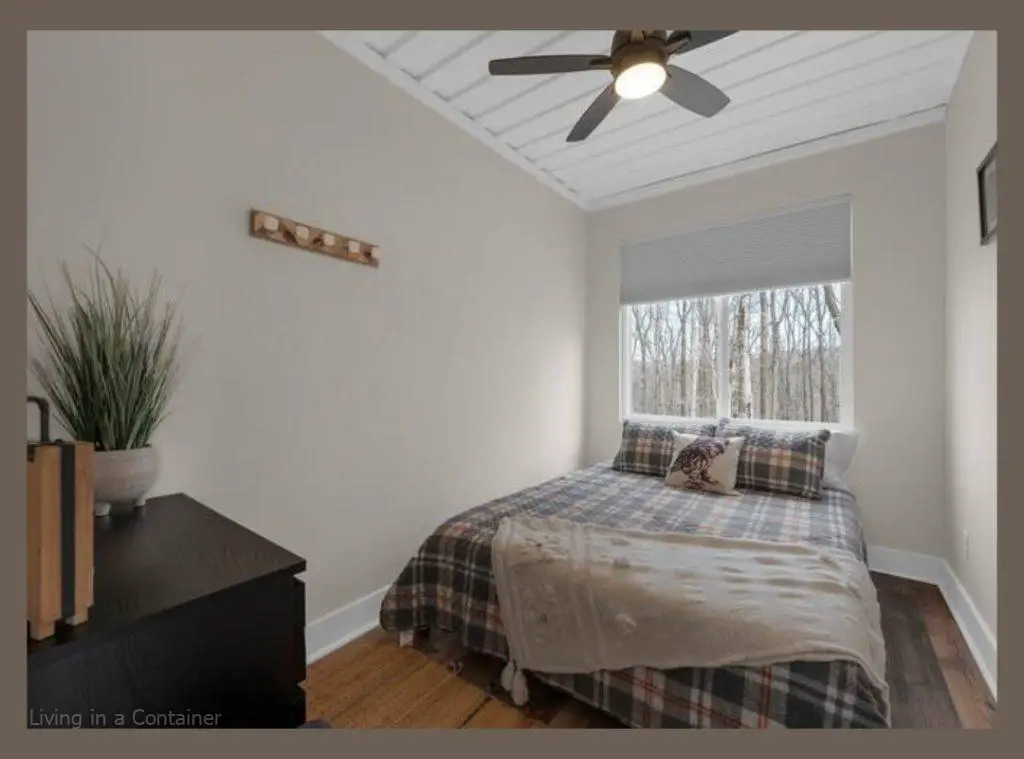 The Hocking Hoots price is $363 per night, and you can rent on Airbnb.