Hey there, welcome back to Living in a Container!
What are shipping container homes?
Shipping container homes are exactly what they sound like – homes made from repurposed shipping containers! These steel boxes provide a strong, durable, and eco-friendly foundation for constructing unique and stylish living spaces.
Why should you consider a shipping container home?
There are several reasons why you might want to consider a shipping container home:
Eco-friendly: Reusing shipping containers reduces waste and promotes sustainable living.
Affordable: Building with shipping containers can be more cost-effective than traditional construction methods.
Customizable: The modular nature of shipping containers allows for endless design possibilities, letting you create a truly unique home.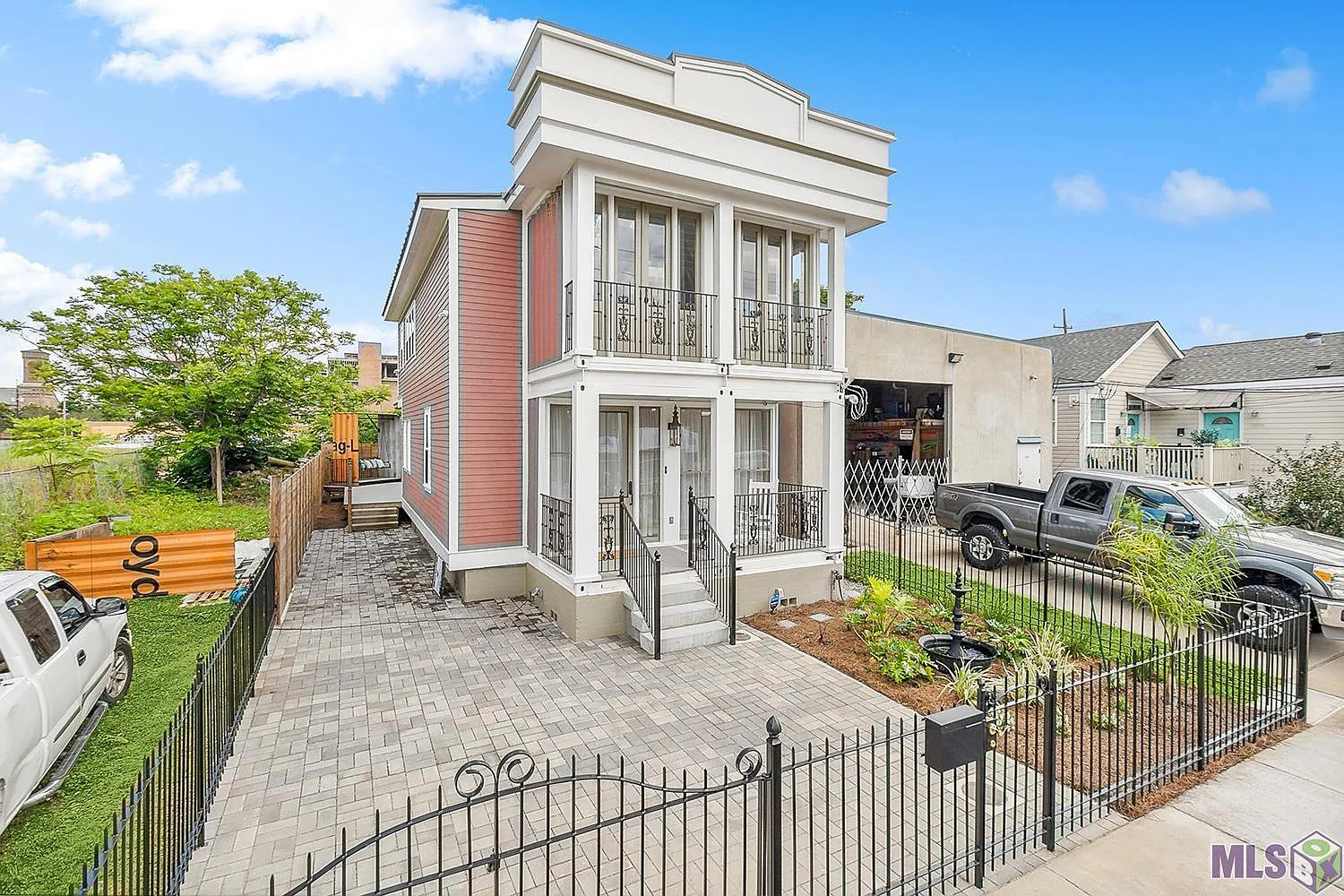 The New Orleans Shipping Container Home
Hey there, guys! So, I came across this super cool container house design that I just had to share with you.
Now, let's talk about the stunning shipping container home in Rousseau St, New Orleans, currently listed on Zillow for $799,500.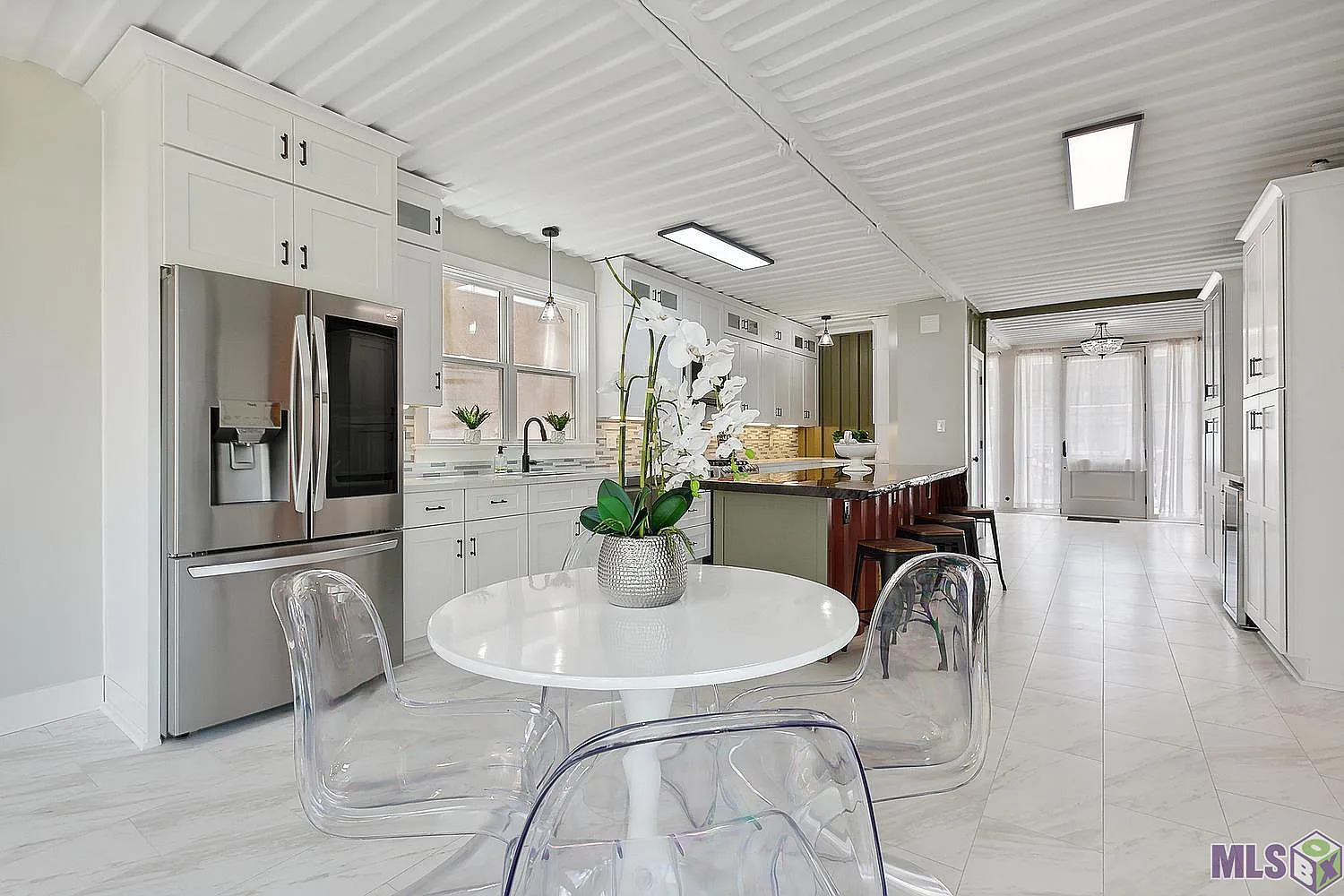 This one-of-a-kind property boasts 3 bedrooms, 3 bathrooms all within a spacious 1.885 sqft square feet of living space. The industrial-chic design is both eye-catching and functional, with features such as:
Floor-to-ceiling windows for ample natural light
An open-concept living area perfect for entertaining
Energy-efficient appliances for reduced utility costs
A gorgeous kitchen with custom cabinetry and high-end finishes
The design of this container house is really excellent. Although it is not a very conceptual design in terms of design, I think the imposing decor on the house is the biggest detail that adds value to this house.
At first glance, you might not even realize this sleek, white beauty is actually a container home – it's seriously impressive!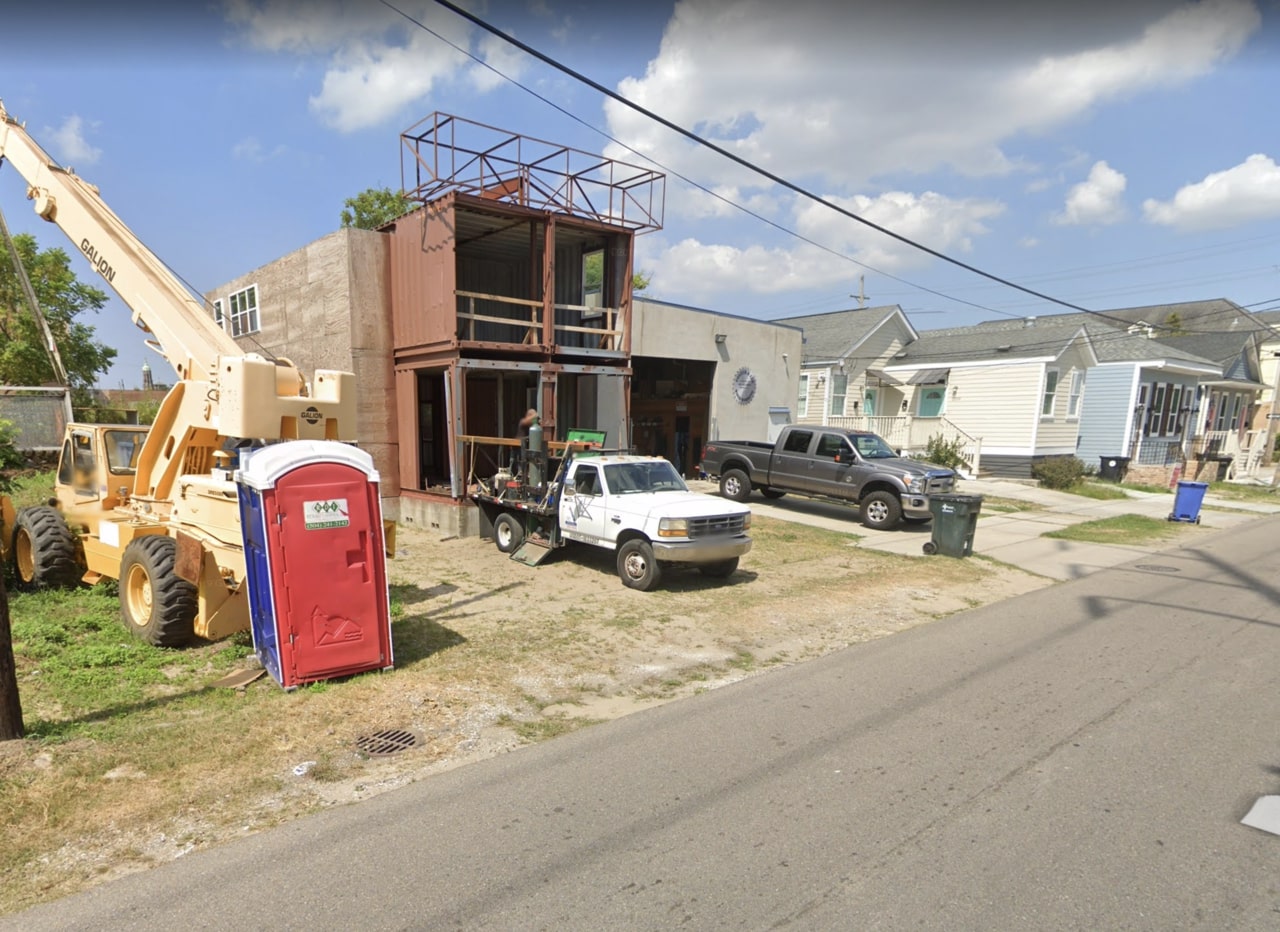 The brains behind this incredible creation is JC Patin, a firm that's been around since the 1940s. They took eight shipping containers and transformed them into this stunning house by cutting out the sides and expanding the space with wood.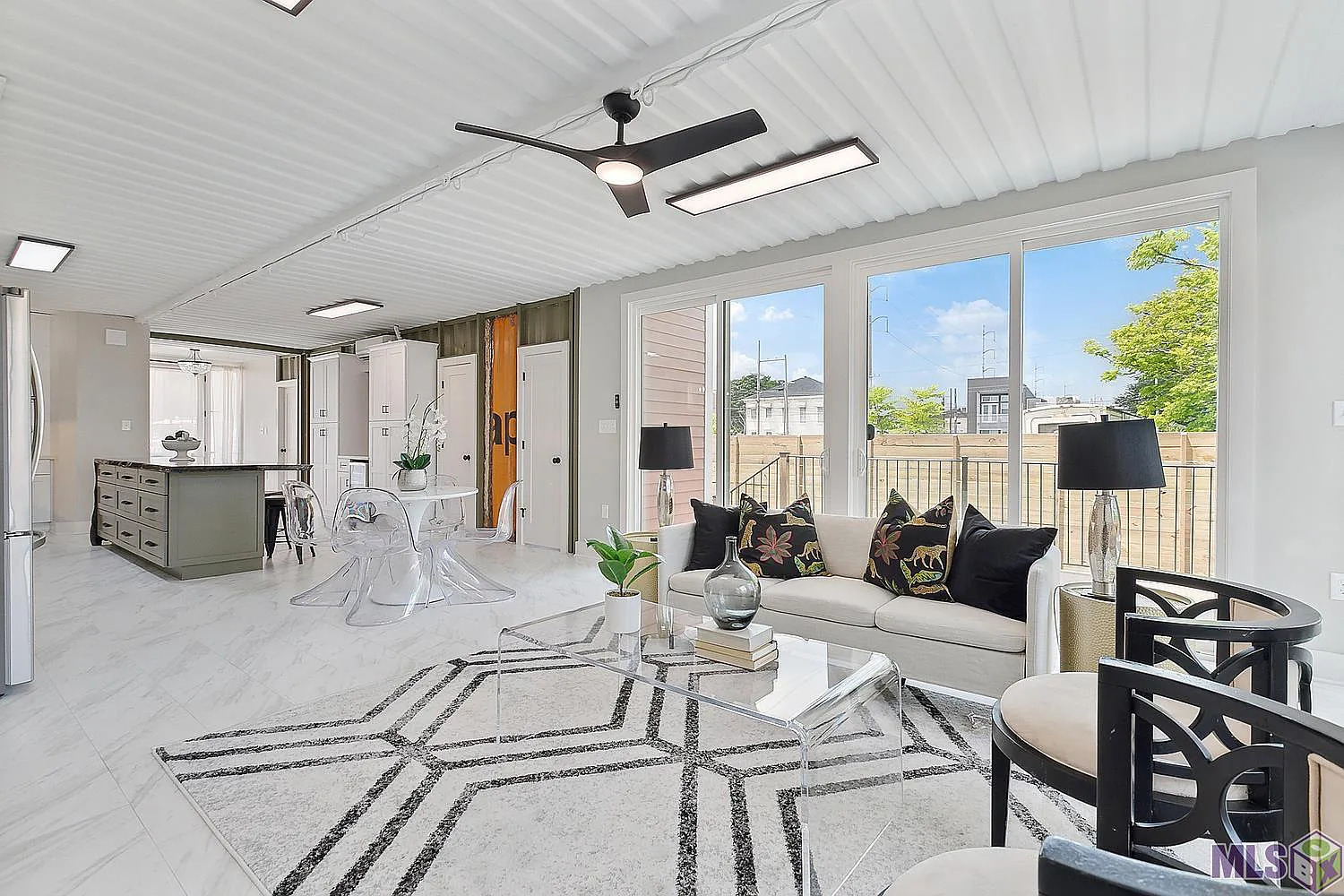 Now, let's dive into the interior of this one-of-a-kind home:
First off, it's surprisingly spacious for a container house and the decor is just gorgeous.
As soon as you step inside, you're greeted by a crisp, white paradise that flows throughout the entire home. Seriously, everything is white – walls, ceilings, furniture, windows, carpets… you name it!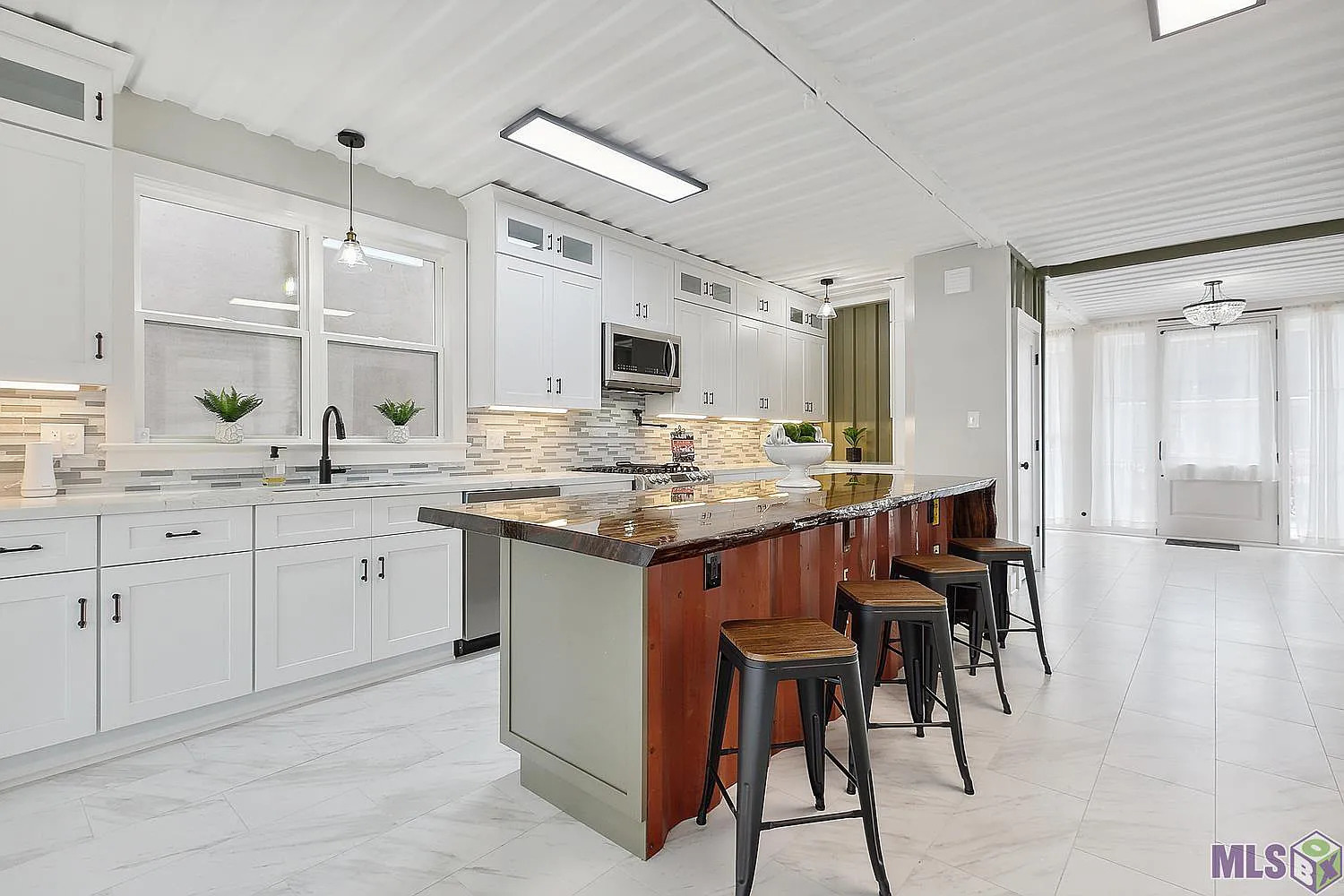 But don't worry, they've kept some sections of the original shipping container exposed, adding pops of color and texture.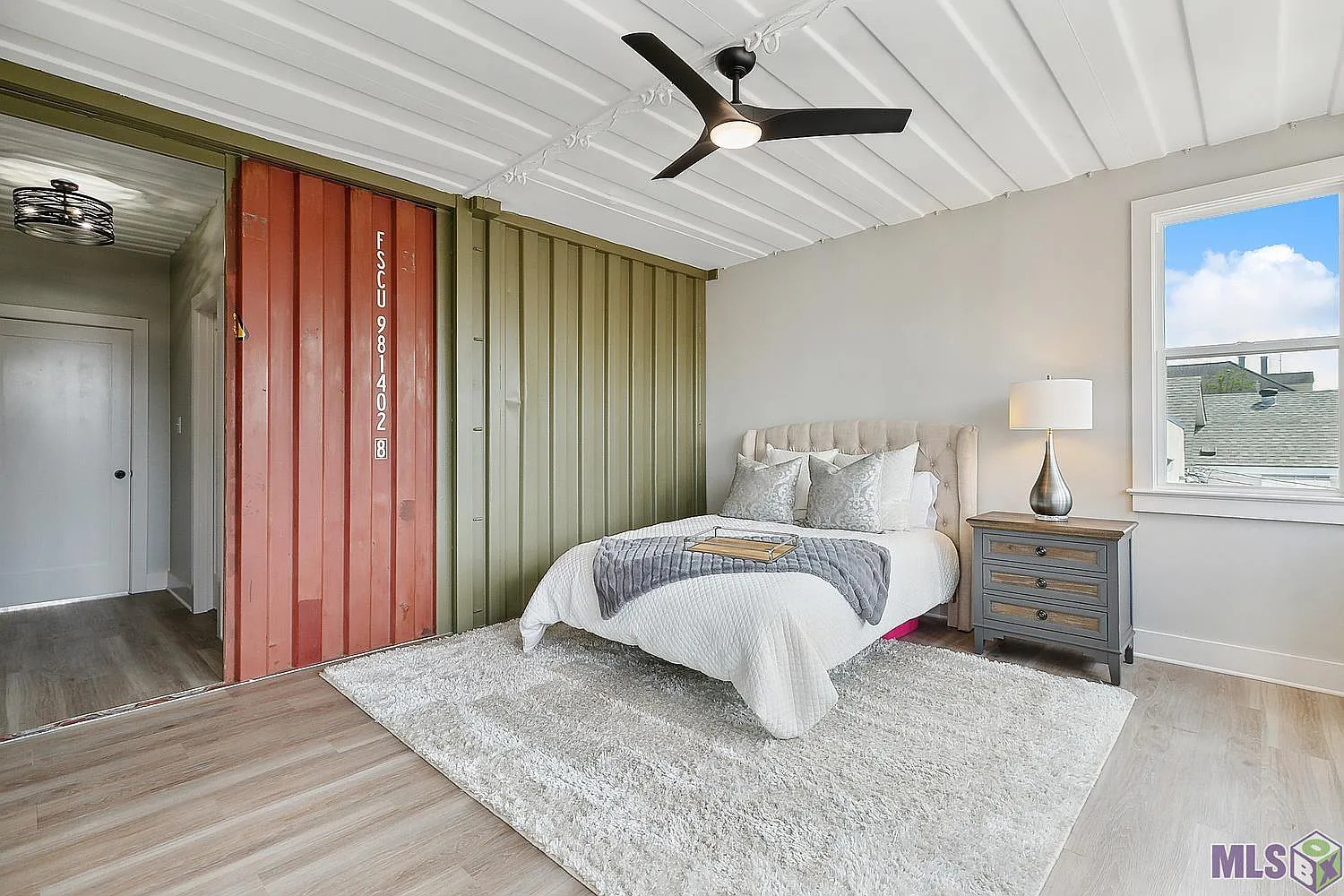 Personally, I think the overall interior design is top-notch, but hey, that's just my opinion. I'm sure some of you might disagree, and that's totally cool!
🔨 Building Your Own Shipping Container Home
If you're interested in building your own shipping container home, there are a few steps to consider:
Research local building codes and regulations
Secure financing and purchase your containers
Hire an architect or designer with experience in shipping container homes
Find a contractor familiar with container construction
Plan and execute your dream design!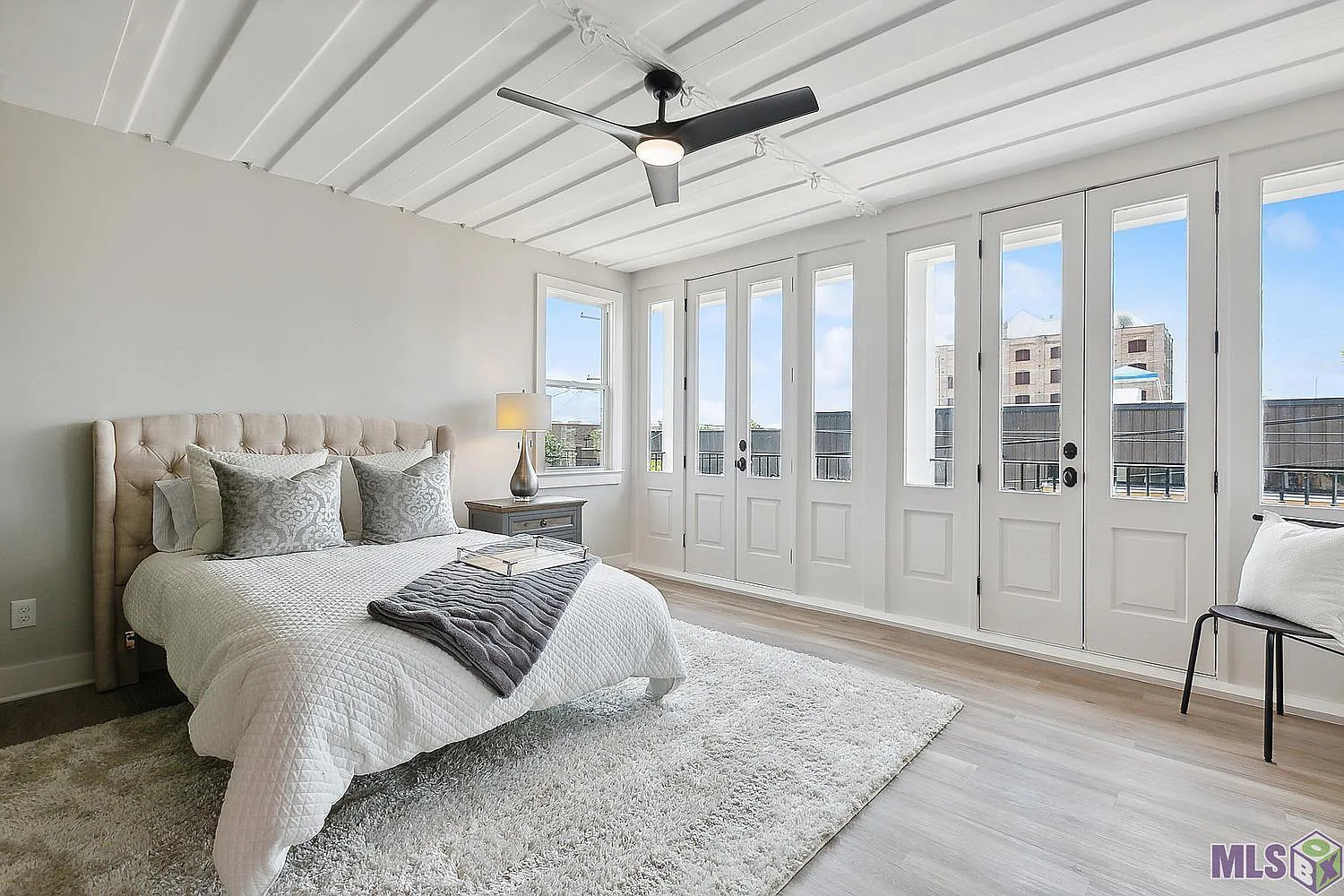 And that's a wrap on today's post! I hope you found this exploration of shipping container homes as fascinating as I did.
If you're interested in learning more about innovative housing solutions, make sure to leave a comment below. Bye for now!
If you want to see more container houses, you can check the links below.
25+ Creative And Inspiring Container Houses
Brilliant Shipping Container Conversion
Life Uncontained Shipping Container Home
2 x 40ft Shipping Container Home
Love what you see? Share your home makeover with us and we'll feature it on our blog.
Email us at [email protected] and tell us about your project.
For more container home improvement and renovation ideas, click here.