Hello dear 'Living in a Container' followers, we are excited to continue sharing unique houses made with shipping containers from around the world.
Today we are showcasing a container house from Australia.
This house is a true testament to the versatility and functionality of container architecture. We hope that this house will inspire you and give you new ideas for your own container home. Let's take a closer look!
This property stands out due to its unique sustainable living experience in a stylish container home. Enjoy modern amenities and ample space while maintaining security and comfort.
The innovative design allows for flexibility in adapting the home to your evolving lifestyle preferences. You can customize the container home to fit your needs, whether it's additional room or a more cost-effective lifestyle.
With the versatility of this movable container home, you can easily sell the unit in the future and put the proceeds towards building your dream home.
Choose this container home for a sustainable and customizable living experience that merges style, function, and flexibility.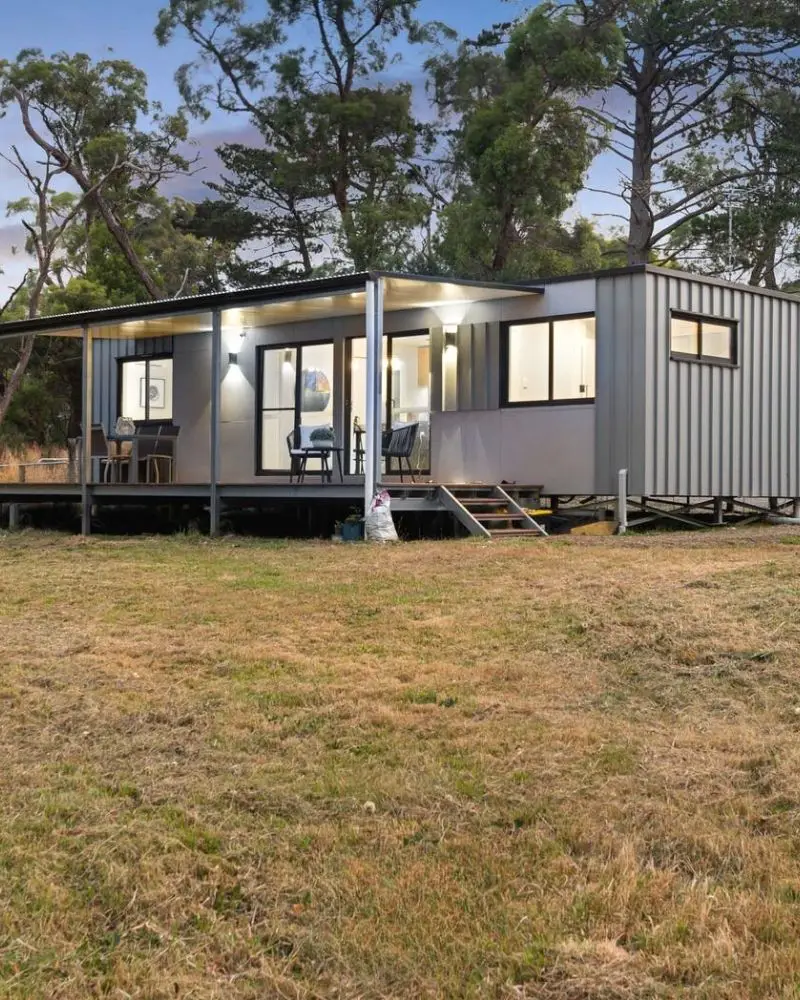 Stylish Container House with Two Bedrooms and Two Bathrooms
Built by stacking two 40ft shipping containers, this container house sits on a 4963 m2 plot of land.
Featuring two bedrooms, the home offers modern conveniences and open-plan living and dining space.
The master bedroom boasts a full en-suite bathroom, while the second bedroom has a contemporary bathroom.
The two-tone kitchen has ample storage, a full-size oven, overhead cabinets, and a separate laundry room.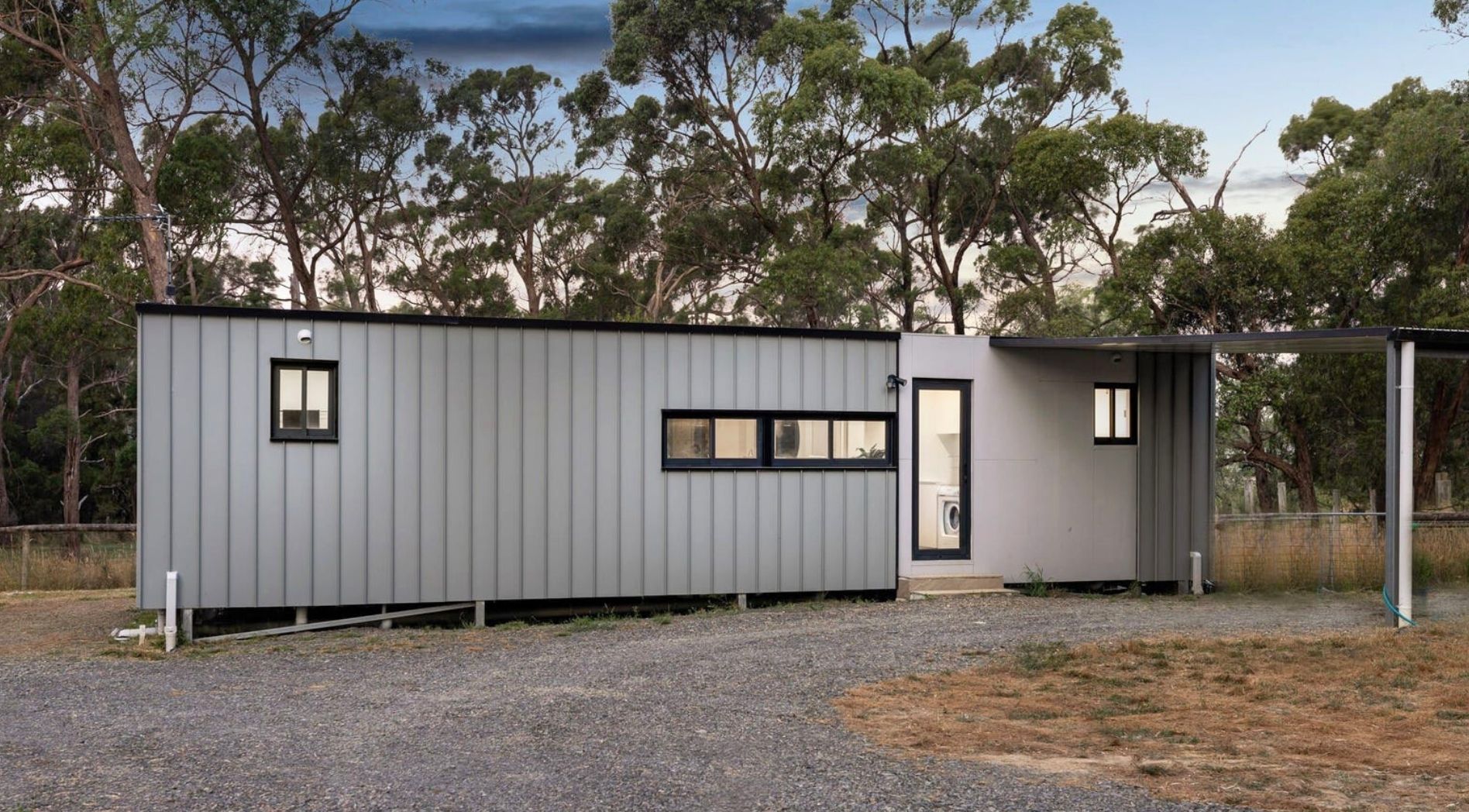 Container House Exterior Design
This container house boasts 600 sqft of living space and a sleek gray facade cladding covering the entire exterior.
At the front of the house, there is a spacious 290 sqft patio with a sliding door and three windows that offer stunning views of the natural beauty that surrounds the property.
The back of the house features an entrance door and small windows, along with a covered parking area that can accommodate two cars.
One unique aspect of this container house is its foundation. Instead of sitting on a flat concrete foundation, the containers are propped up on iron skeletons resting on concrete blocks.
The use of the iron skeletons not only adds a distinct aesthetic flair but also serves as a sturdy and eco-friendly alternative to traditional foundation structures.
From the front porch's idyllic scenery to the minimalist design of the back entrance, this container home offers a stylish and functional living space that merges seamlessly with its natural surroundings.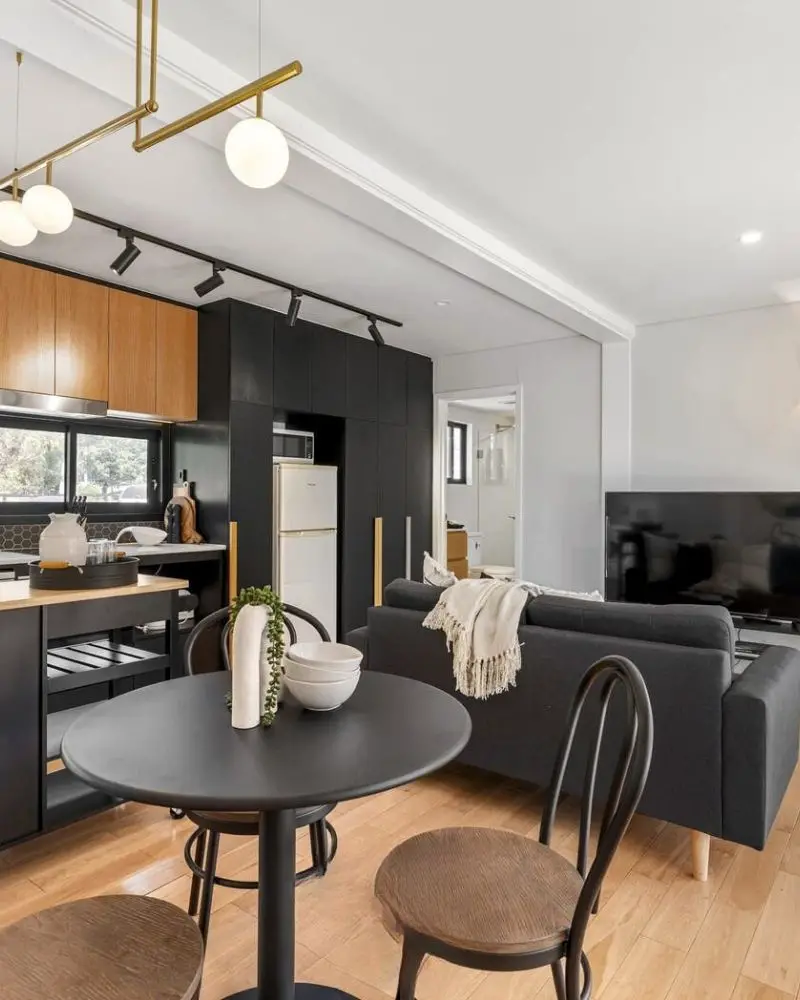 Ambitious Interior Design of Shipping Container House
Due to the containers being placed side by side, the interior of this container home is spacious and roomy.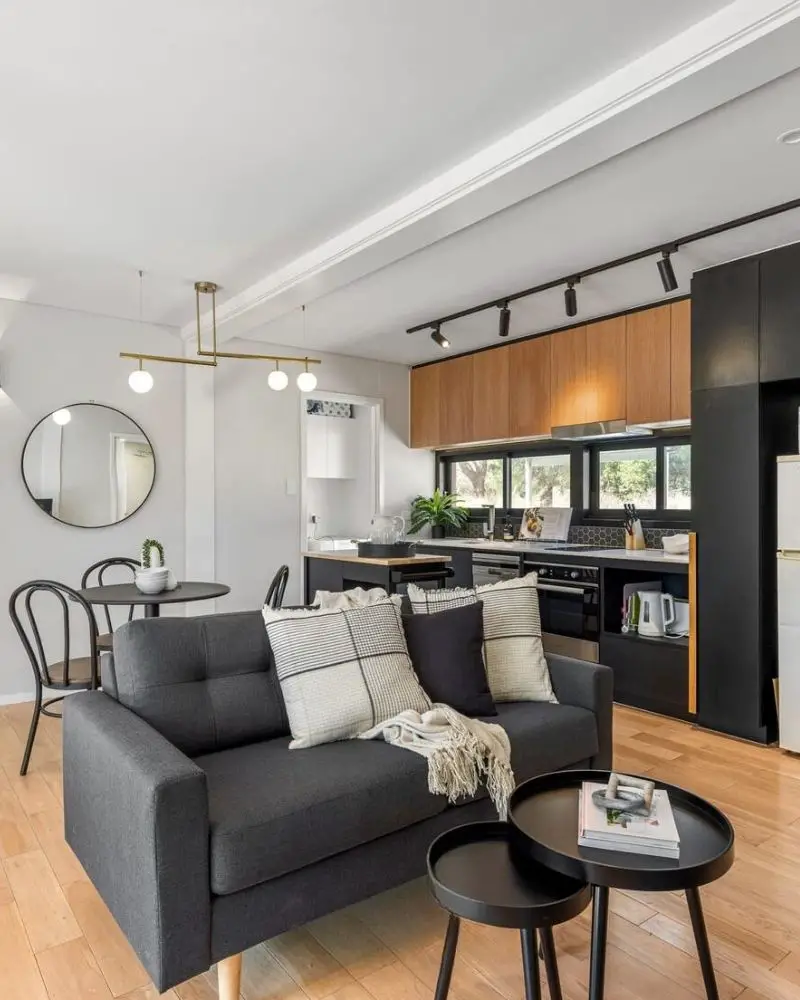 The wooden flooring and black and wooden kitchen details blend seamlessly together to create an air of luxury upon entering the home.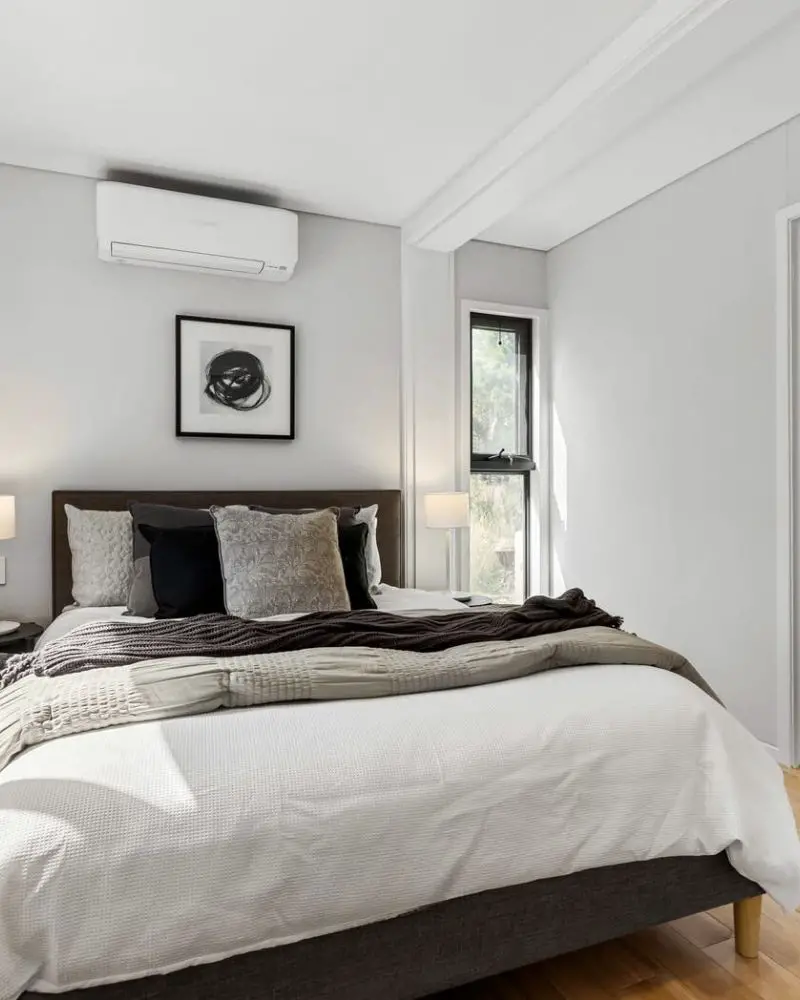 In the bedrooms, a simpler and predominantly white decor scheme is used.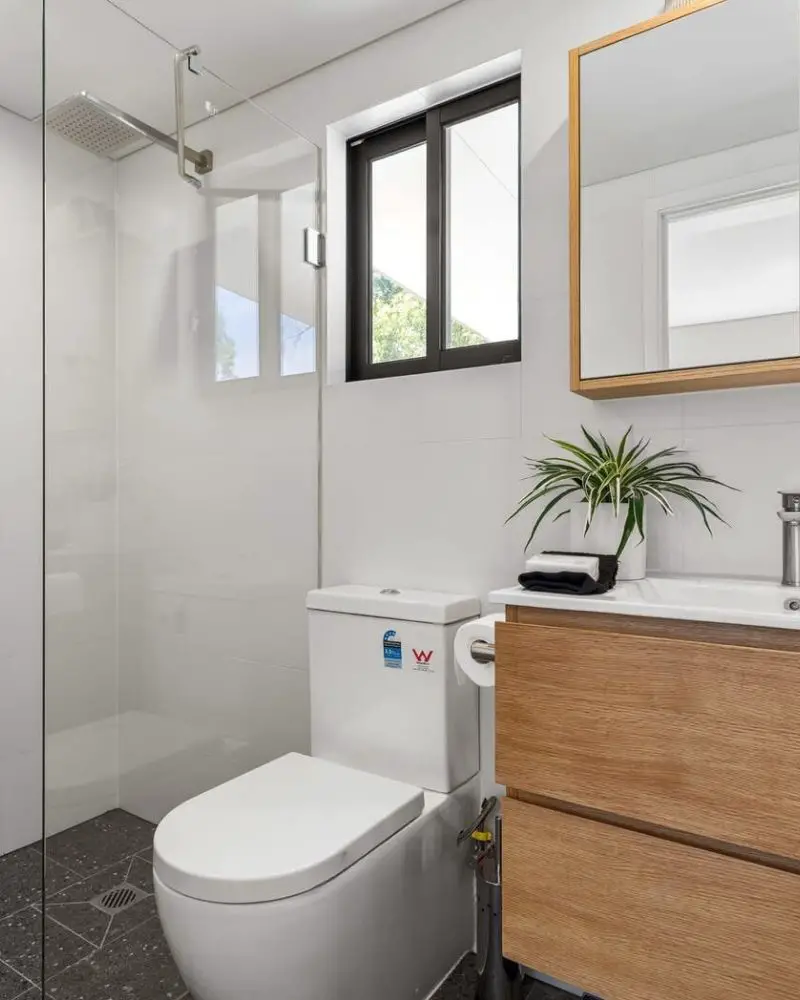 Overall, this container house's interior design is both ambitious and well thought out, providing a comfortable and stylish living space.
Container Home Price
This shipping container home is located in Woodend, Victoria, Australia and is available for purchase at around $750k.
It's important to note that the sale also includes the 5-acres plot of land, offering a unique opportunity in a sought-after location.
Interested buyers can view the property listing for more information or to schedule a visit. (Real Estate )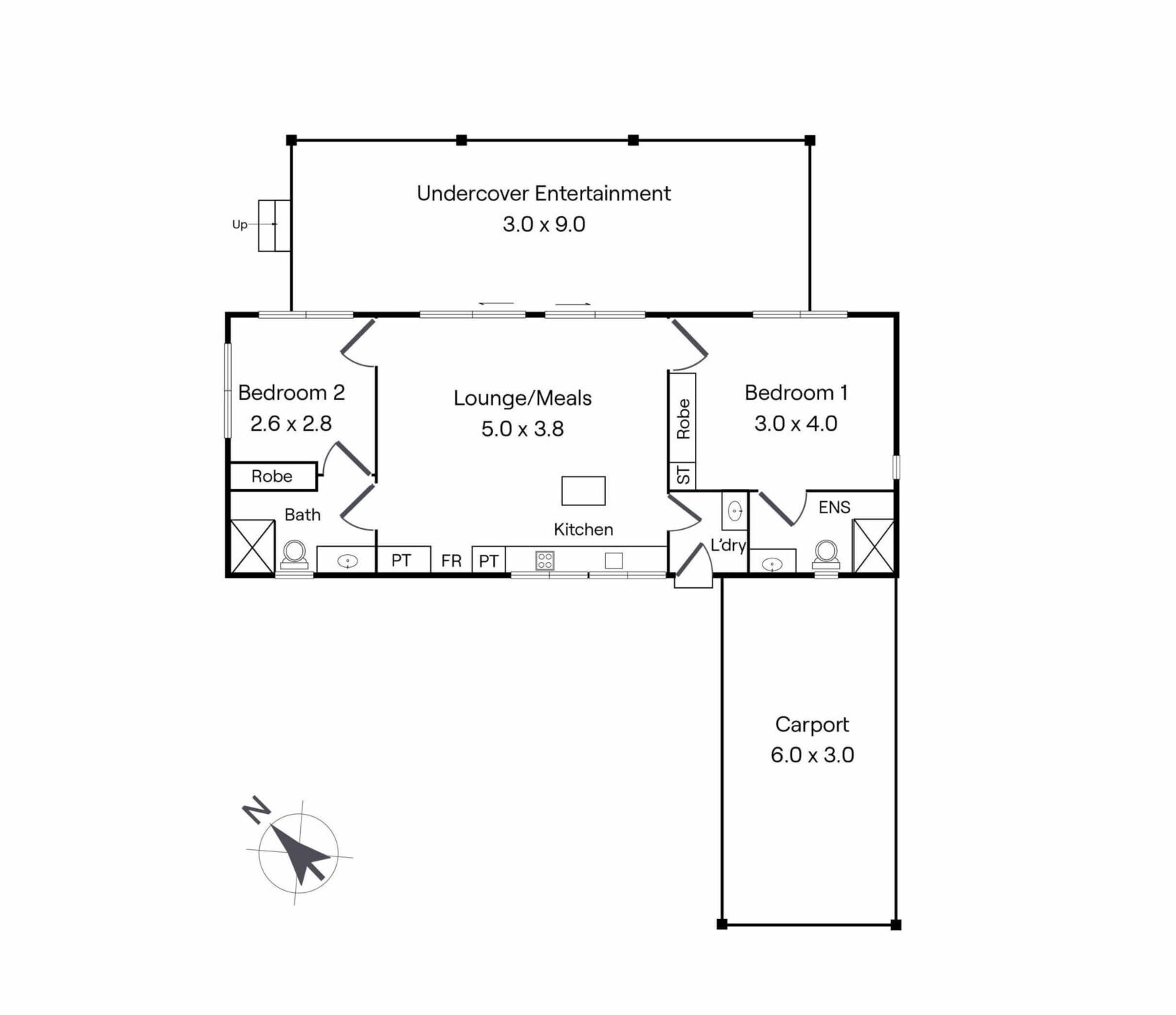 What do container houses offer us?
These innovative homes offer a unique and trendy approach to sustainable living, with their sleek design and affordable pricing.
One of the biggest benefits of shipping container homes is their flexibility. They can be easily customized and expanded to add extra space and meet changing needs. Transporting these homes is also a breeze, thanks to their sturdy structure and compact design.
Durability and security are other key advantages of container homes. Built from solid steel, these homes can withstand harsh weather conditions and even protect against natural disasters.
To sum up, container homes provide a fantastic opportunity to live sustainably and comfortably, without breaking the bank.
They're also highly adaptable, making them ideal for those who want to live off the grid or simply enjoy a unique living experience.
So why not consider a container home for your next housing adventure?