Shipping containers are used to make homes. Homes of your choice. Homes of modern style. Worthy Homes, peaceful homes.
Buildings for other purposes. Hotels for stay. Guest houses for spending holidays in facilitated place. Villas for rich one. Mansions for elite class. Homes at the deserts. Homes near the beach. Homes close to international ports.
Homes at the bank of ocean. Gym for exercising. Offices for work. Making a long list short, containers are making every type of building and are included in good list of constructors.
Made of steel and are available at cheaper prices. Very hard in nature and replacing every kind of other material. That is why containers are getting higher ranks in construction industry.
The stylishness and all other qualities of containers are making them entirely unique. People are heading towards these structures rapidly.
A very beautiful home is going to be discussed which is entirely different from the previous ones. Stepping inside the home, will help us to know about its interior designing in detail.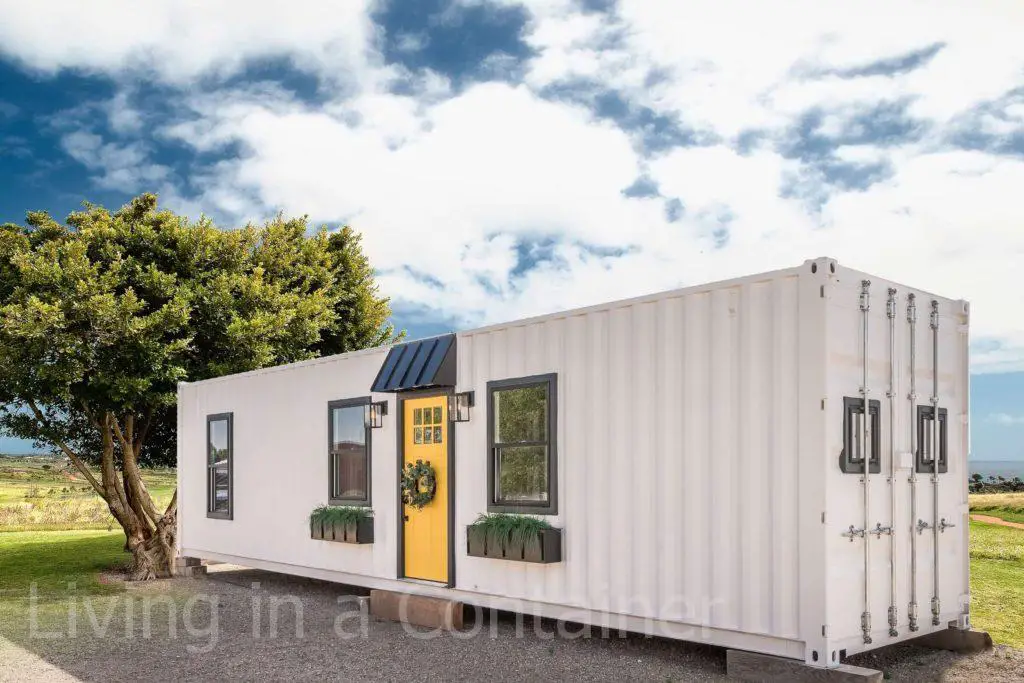 Golden shades container house full of luxuries and style.
This $75,000 luxury container home was built by JLB Decor & Designs using 1 x 40FT shipping container. This container is painted white. The exact shade is dull golden. The size of steel shipping container is 40 feet. One 40 feet container makes a home for one or two persons.
This house is of small size and it can accommodate a small family of a couple. House is fully luxurious. Exact name of this house would be a shining home.
This is painted entirely white from outside and interior of house has mixture of golden shade. There is use of wood as well. Many materials have been used in the construction of this house. Wood, glass and containers have been used in this one home.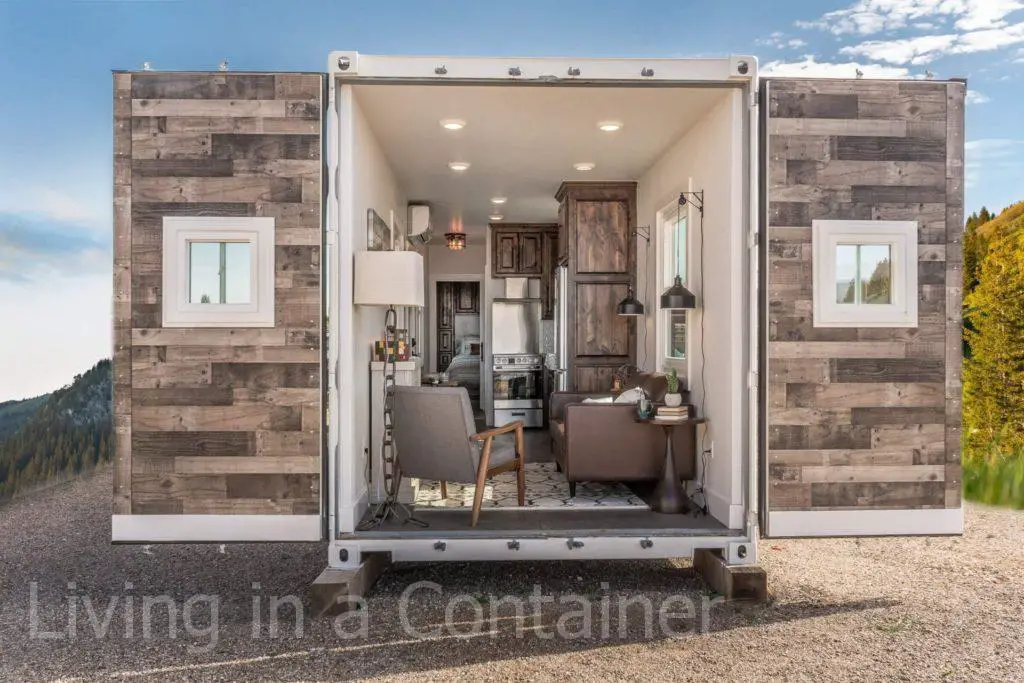 Parts of this container living place.
One bedroo, One bathroo, One kitchen, One living room.
These parts are small but are classy. Very elegant interior designing is in the house. This is matchless. Very modern material has been used in the construction.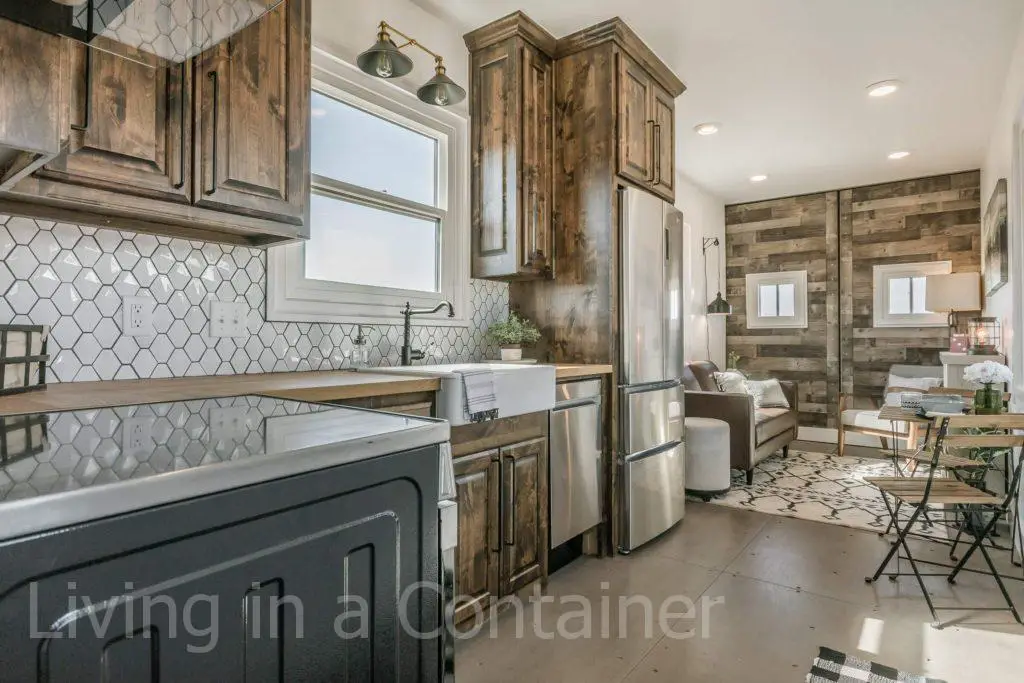 Interior designing of this shining container home.
There is a wooden door. Opening this door there are all parts. There is a sitting chair and a small sofa. This arrangement is presenting as a living room. These are set to give a relaxing comfortable place. Family sitting is there in spare time.
Read Also : Affordable Shipping Container House Assembled in 48 hours in Downtown Los Angeles
LED is there in front wall. The designing is done which is very nice. Shelves are there in living room. On front wall, there is a mirror and walls are painted white.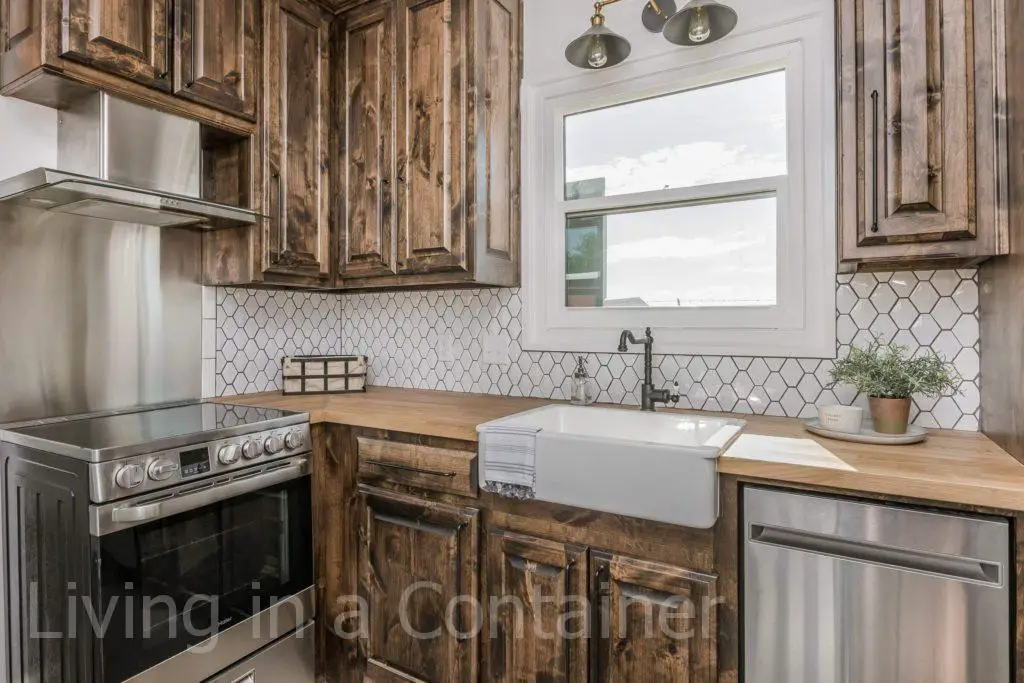 The kitchen is set with all kinds of accessories. The material is set according to needs of modern era. The shelves are made in kitchen. Stoves are set in the shelf.
Lights are fixed in ceiling. The floor is made of hard wood. Mats are placed on the floor.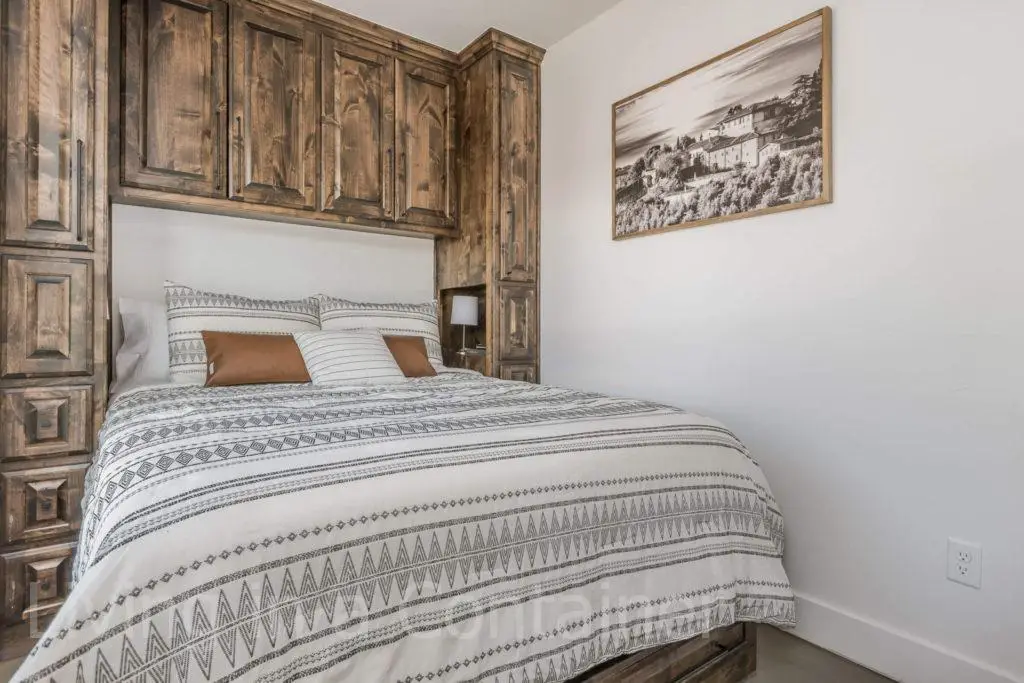 Bedroom is set with a bed. The bed is large in size. Decent arrangements are done. Glass window is made in this room.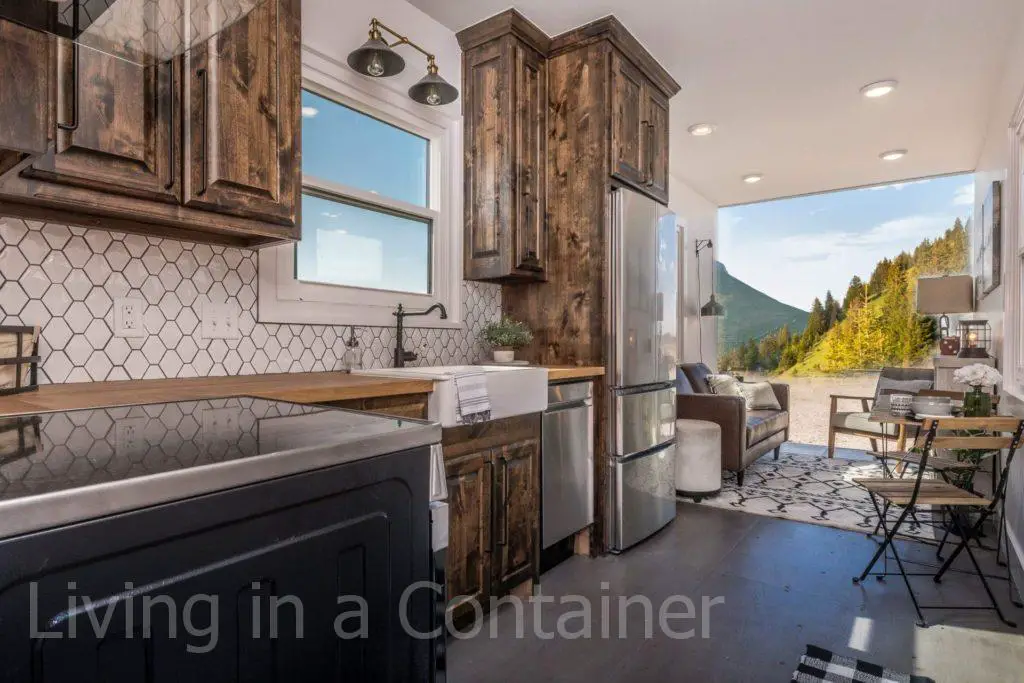 The floor is made of wood. The decoration pieces are set in room. Sunlight comes from the window. The ventilation system is proper.
Bathroom is with all facilities. Basins are set in white color.
Wood has been used in construction of this container house.
According to modern era, different materials are used in combination. The gate is lined with wood from inside. Different decorations have been done with wood.
In living room, wall is covered with wood. On kitchen, cabins are made of wood. The bedroom also has design of wood.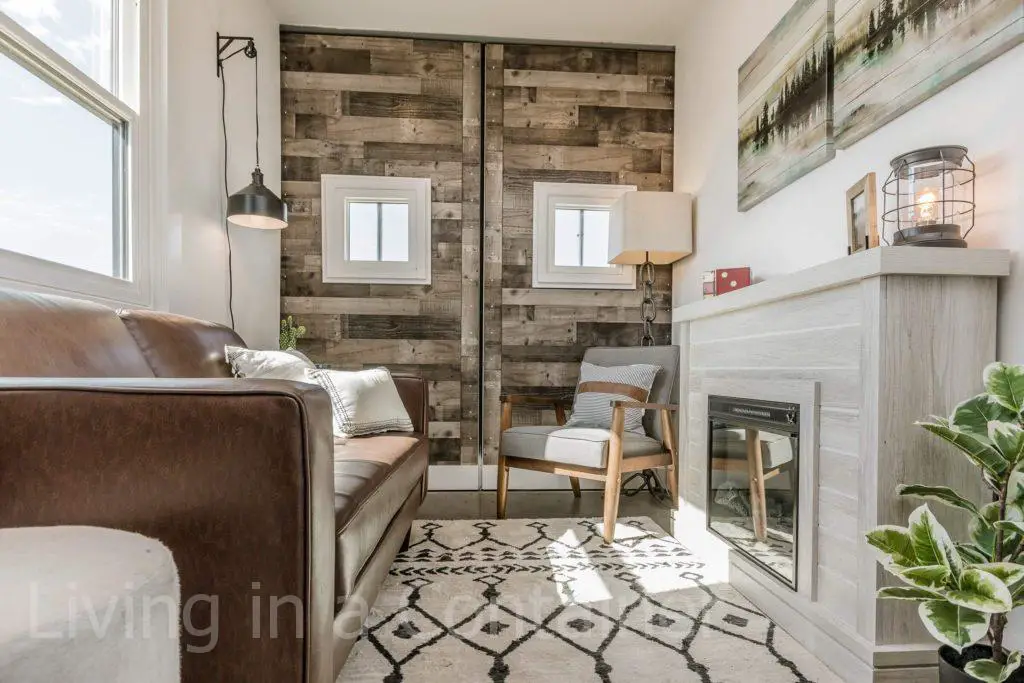 In entrance gate, there are small two glass windows. These are lined with insulated material. In bedroom, again there is large glass window. Use of glass and wood is really cool. They make a really elegant living place in combination.
Discoveries of shipping container homes will be continued for your ease.
Purpose is to provide you proper information about shipping containers role in construction.
Their trend is increasing day by day. Therefore, these are replacing concrete material. And this trend will rise in next 25 years. Because benefits of containers are many.
Customized availability of shipping containers providing people easy housing facility. Soon, we will be here with new container home.