We continue to share unique homes from Australia. Today we're going to show a very different house.
2 expanded shipping containers were used for the container house located in the beautiful suburb of New Farm, Brisbane. The house was designed to fit their motto of modern, luxury and everyday.
Each floor of the container house has living/dining/kitchen/bathroom/bed areas. Roof windows have been added to the upper floor to allow the house to benefit more from natural daylight. A balcony has been added on the upper floor to enjoy the view around the container house.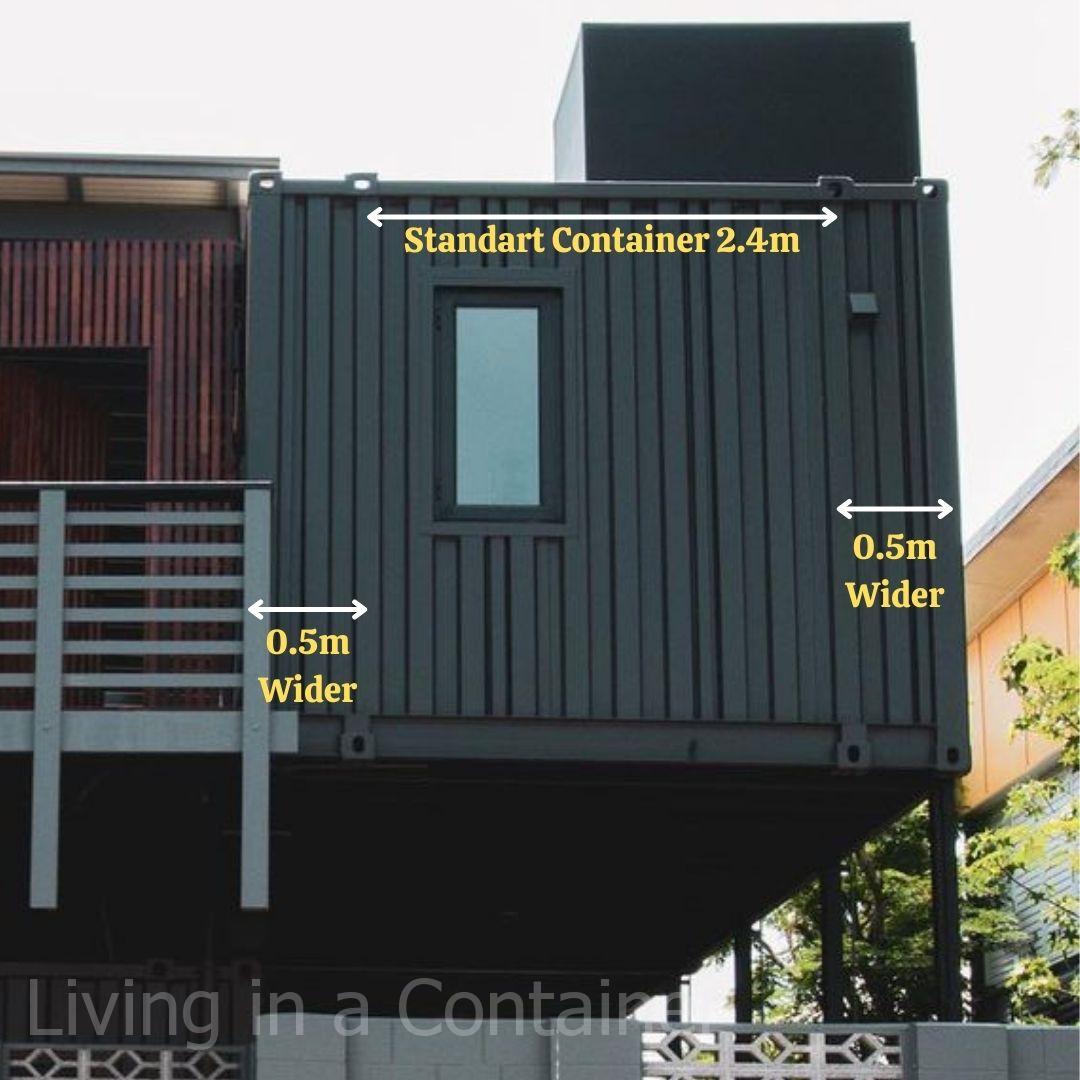 The shipping containers used in the construction of the house were specially designed and expanded in line with the customer's request. The usage area of ​​each of the modules used in the house is 40 m2. In order to make the usage area more usable at home, many storage areas have been made inside the house.
Wrightson Stewart of Channon Architects undertook the design of this modular building, which gives a sense of luxury in every corner.
Since the land on which the building is located is 506 m2, it was thought that a modular structure would be more suitable as a solution.
Built using custom-made shipping containers, the house took a total of 17 weeks to build. Of this, 14 weeks is the construction of the container partitions, and 3 weeks is the arrival of the partitions from Foshan to Brisbane. The installation of the house was completed in just one day.
The container house project was completed in 2019.
The harmony of the houses on the street where the container house was built matched perfectly with the modular structure built and the house suited the location perfectly.
If you want to have this unique modular container house or another model, you can contact Novadeko Modular with the information below.
Modular living is the term in which a person enjoys living in a container house.
House can be made of shipping containers or of concrete material. It entirely depends on the choice of a person. If he is a modernity liver and some kind of adventurer, he will obviously go for shipping containers.
This house which is going to be discussed is made of shipping containers. Containers are perfect to use for construction of buildings in this modern era.
These are making very large buildings like villas, mansion, hotels at the hill stations for staying of visitors. Small guest homes for one or two persons are also designed by using shipping containers.
In short, the containers have made their place in construction industry. And now, the rate for use of containers will increase further. It is expected that in next 15 years, containers are going to be used at much faster rate. The containers achieve this importance from last ten years.
In next 10-15 years, the use of containers will increase incredibly.
A container home in Australia.
This one is spotted in Australia, a land of greenery. The home has actually two proper houses. This is double storey house. Shipping containers have joined together to make this living place. The containers are paint d black in color.
Containers are prepared at working site and then are transferred to this place through heavy trucks. These are steel shipping containers so, these are very hard and heavy.
Containers are reformed after using them for transporting material from one place to the other or may be from one country to the other country.
Home is modern according to the modern facilities. House is fully stylish. And winsomeness of house is attracting all.
 

 

Bu gönderiyi Instagram'da gör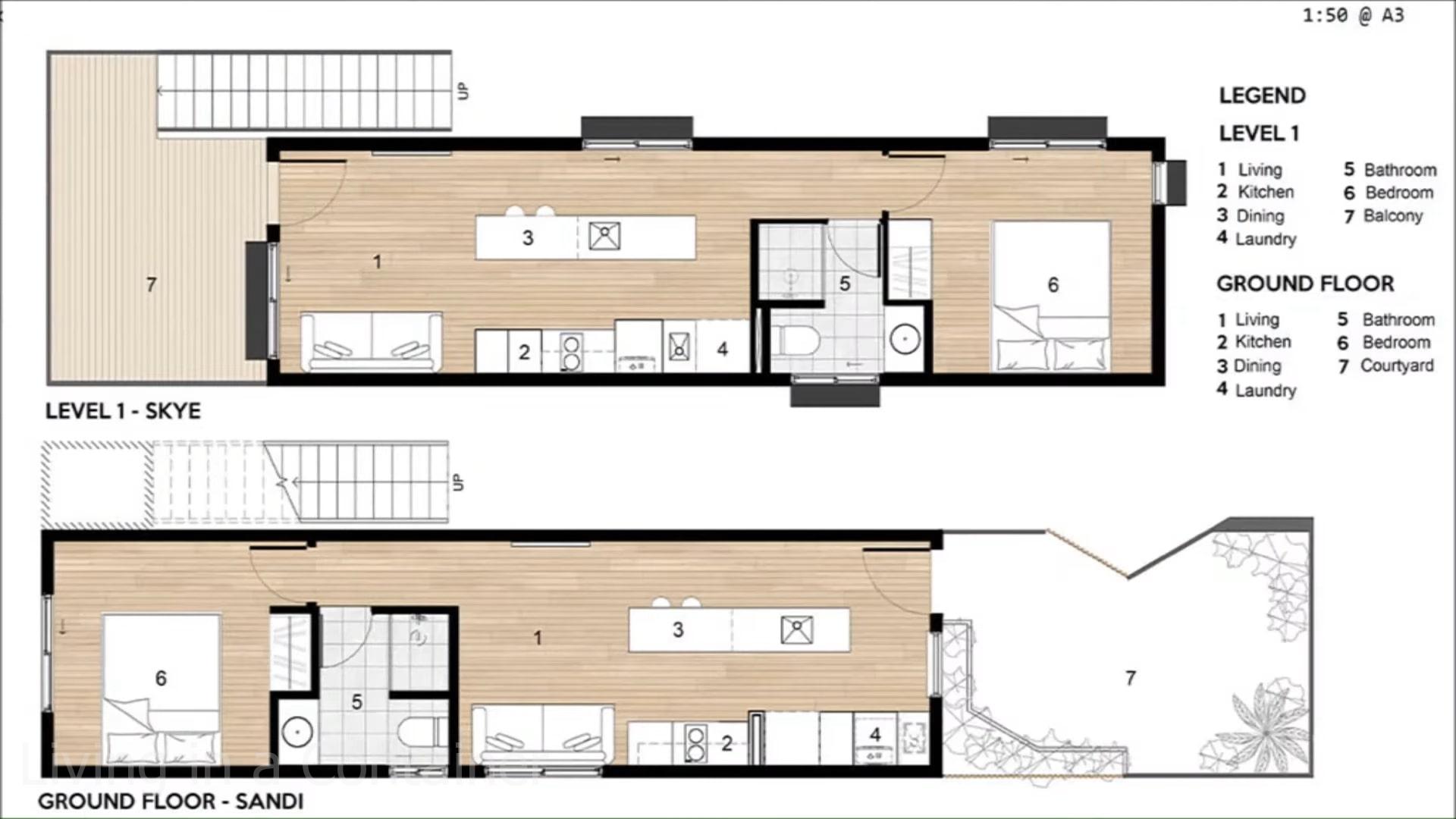 Portions of this container living place.
To know about the architecture of this living place, we will describe each floor one by one. Each floor has its own portions. Making a long story short, there are two separate homes on both floors.
Ground floor.
One bedroom, One bathroom, One kitchen, One living room, One dining table, One laundry area, Courtyard.
Upper floor.
One bedroom, One bathroom, One kitchen, One living room, One dining table, One laundry area, One balcony
Ground floor has all facilities.
There is an entrance gate and then there is a fully modern kitchen. This kitchen has shelves made of tiles and cabins made of wood. This indicates that wood and concrete material are used in combination with shipping containers.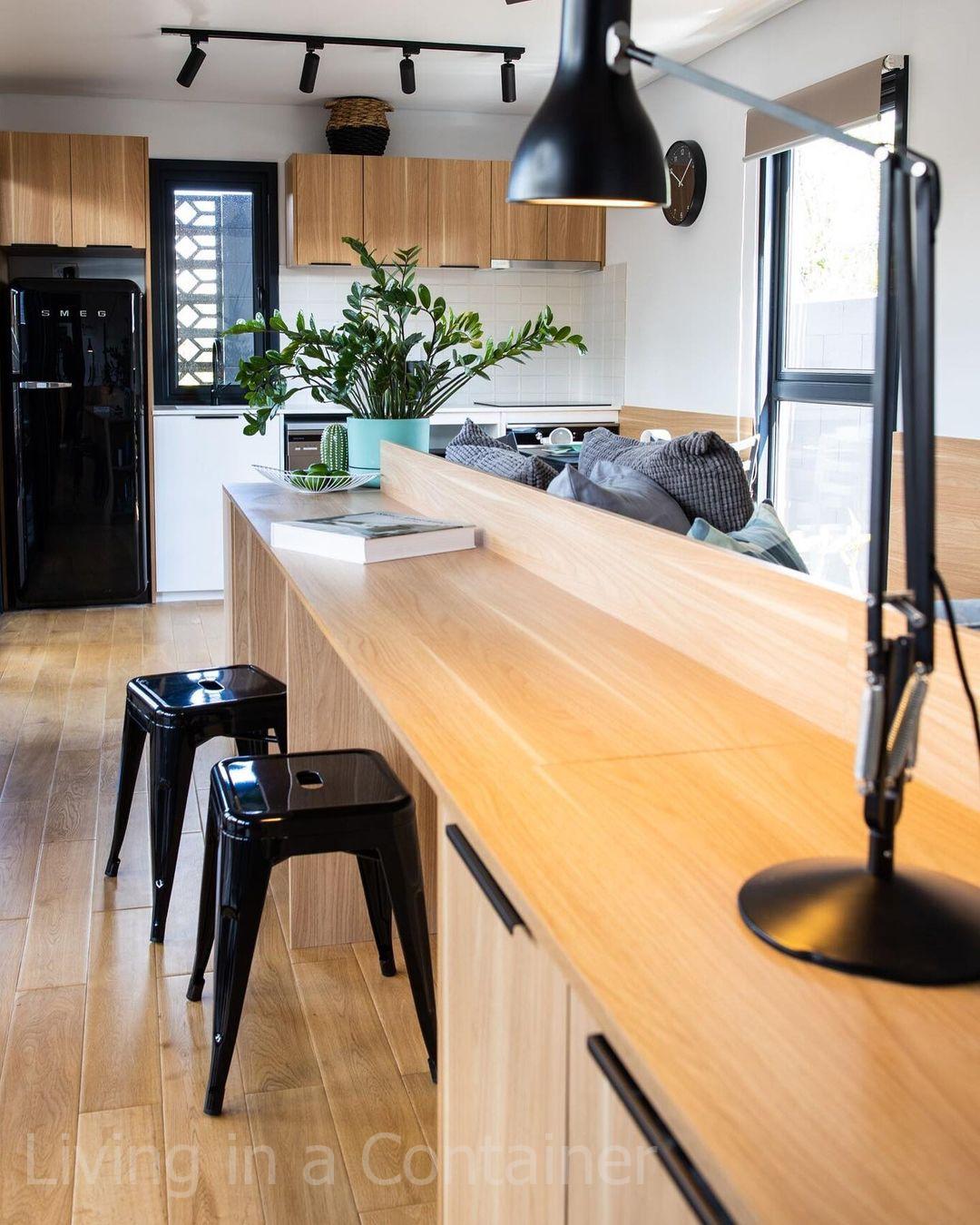 There are refrigerator, microwave, stove, sink. All utensils and spices are there for use. Dining table is arranged nearby. This has seating chairs and a table. These are white in color. This house presents a greater wood use.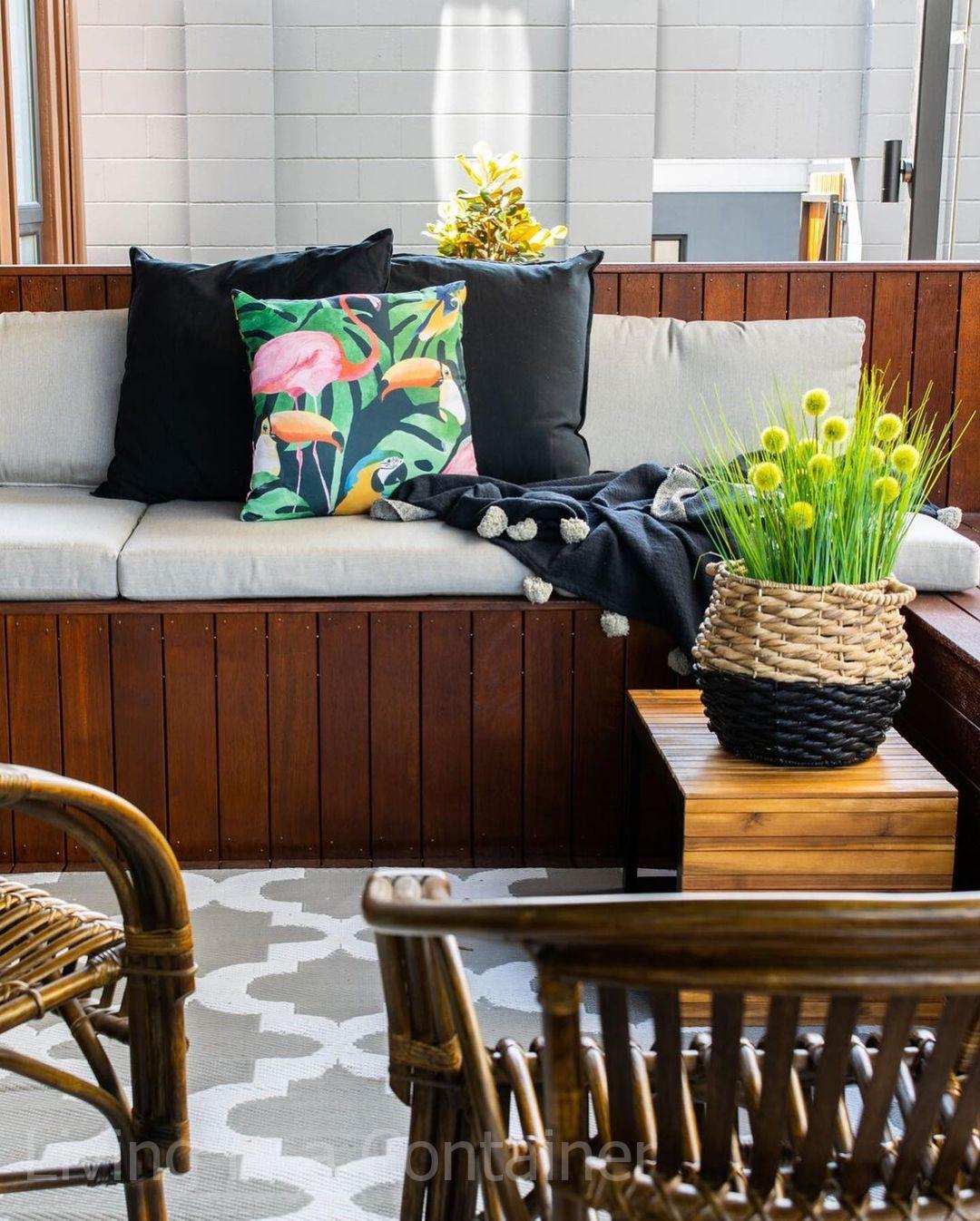 Then comes a living room. This room has seating sofas. Front wall presents A glass window. The outer scenery can be enjoyed from here. Think about outer rain and entertaining show in living room. Nice combo.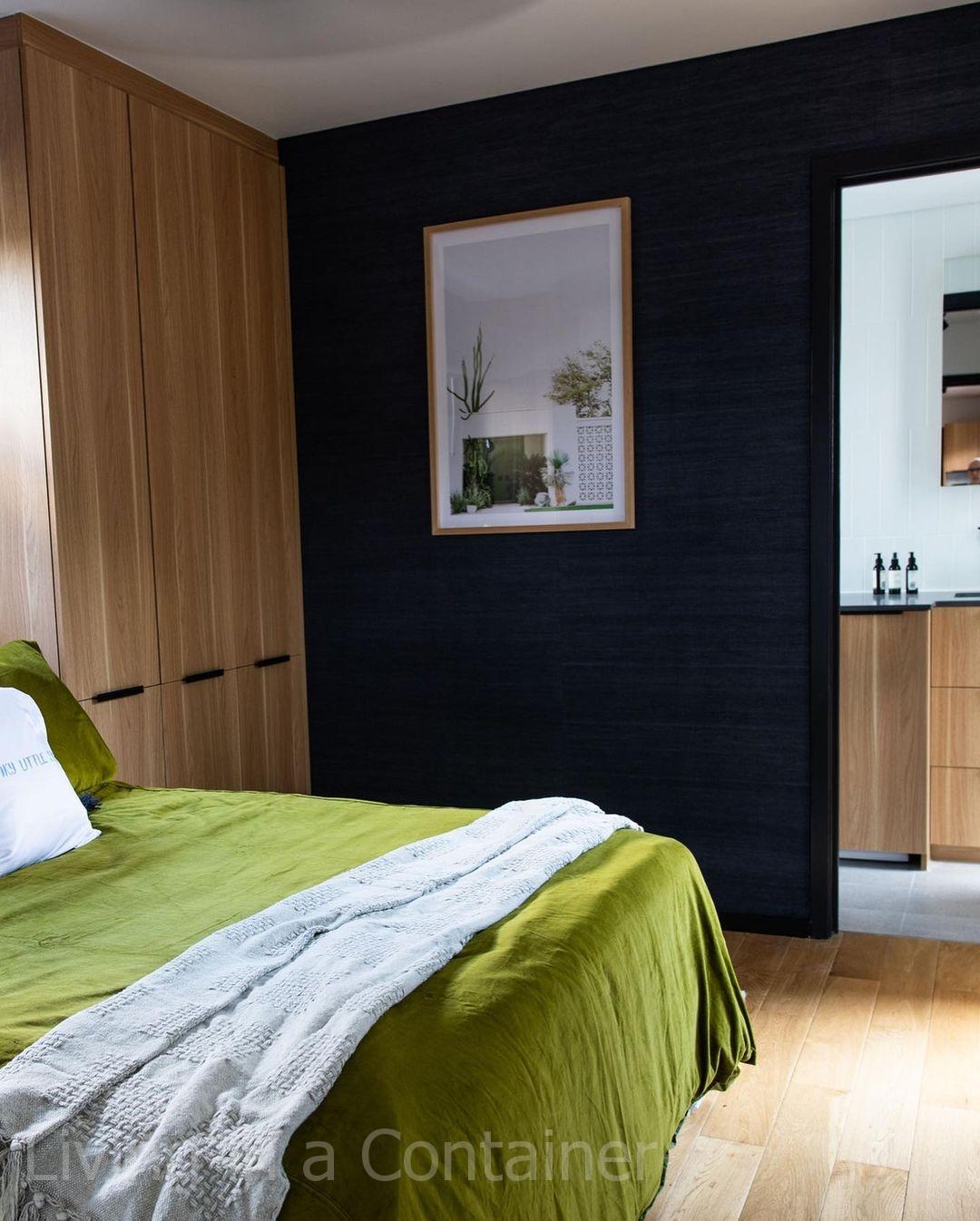 Then comes a bedroom. This has an arranged bed. This bed is along the wall and back wall has glass window. Bathroom is attached to it. This is full with facilities of showering and other.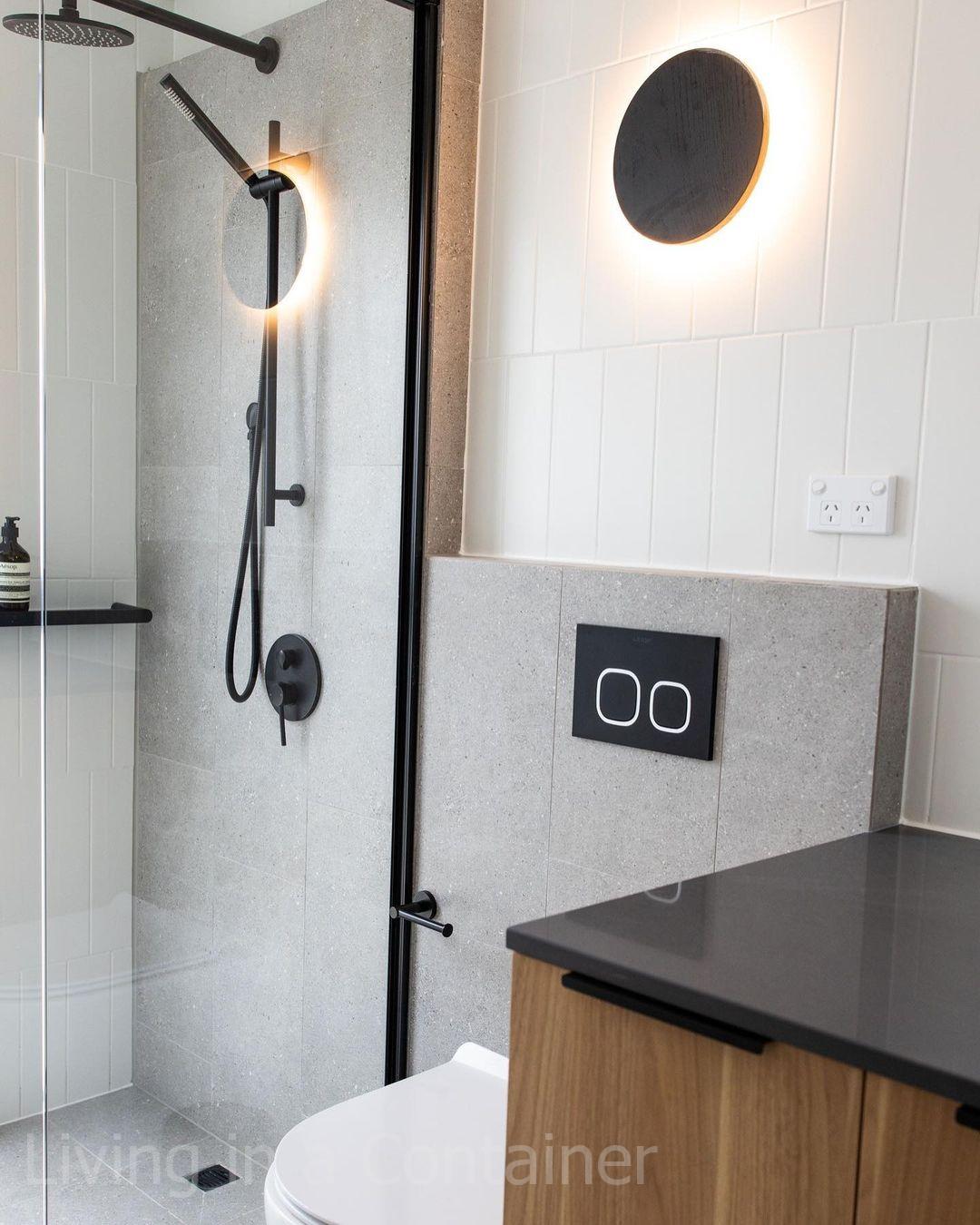 Laundry area is also on this floor. This floor is complete with all facilities.
Courtyard is on the back and it presents green plants. These plants are along the wall. Some are in pots and some are in ground. There is also seating arrangement on wooden floor under a shade made of iron.
Upper floor has same interior designing to the ground floor.
On upper floor, there is a bedroom and an attached bathroom. This bedroom is attached to the terrace area. This terrace is surrounded with railing.
Kitchen is also on upper floor. This kitchen has full material to use with designed cabins and shelves.
Living room has seating sofa and all other seating arrangement.
The laundry room is designed in one corner. Dining table is also set.
There are stairs which are designed outside the building. The stair steps are made of wood. This leads to upper floor. So, entry of both floors is separate. It means, one family can live on ground floor and other family can live on upper floor.
Homes are beautiful with use of all kind of stuff. Wood, glass and concrete material make a very distinctive combo. This combination gives a house a very classic look.
Containers make basic framework of house. Wood makes floor, doors, sides of windows, shelves, cabins. Tiles make bathrooms as well as floors. Glass makes windows and all other stuff of a living place. House must be full of all kind of supplies. Water supply, drainage system, electricity supply, all must be maintained.
The foundation of a container home must be strong enough to support the framework of a living place. Description of this living area ends here.