What do you think about shipping containers?
The increasing usage trend of shipping containers in the construction industry continues to rise. How people are using them to make buildings at places where one cannot think about to go for once. This is just because of shipping containers.
Steel shipping containers are made of very hard material and resilient in nature.
These make beautiful buildings for living. These buildings are homes, guest houses at hill stations and hotels for many people who come there to spend their vacations.
As well as, an embassy in Pristina has also been designed by using large number of steel shipping containers. ( Conversion of Containers into Embassy Building )
Containers are mostly painted black but these are also painted white. What the color is, containers give very elegant look. Many homes have been noticed which are painted in bright colors, for example, orange shade. Such homes give distinctive look. This look makes home unique and shows the nature of the owner.
Read Also : 300 m2 Shipping Container Office Conversion
Some homes are designed very bright from inside and simple from outside. This indicates the livingness and jolly nature of the owner. In short, homes must be according to the choice of the persons who are going to live in it. These must be peaceful living places.
A office has been discovered which is made of shipping containers.
This is one more example of raising trend of shipping containers. These are available new as well as reformed ones.
Let us have a look in the interior designing of this living place to know about it in detail.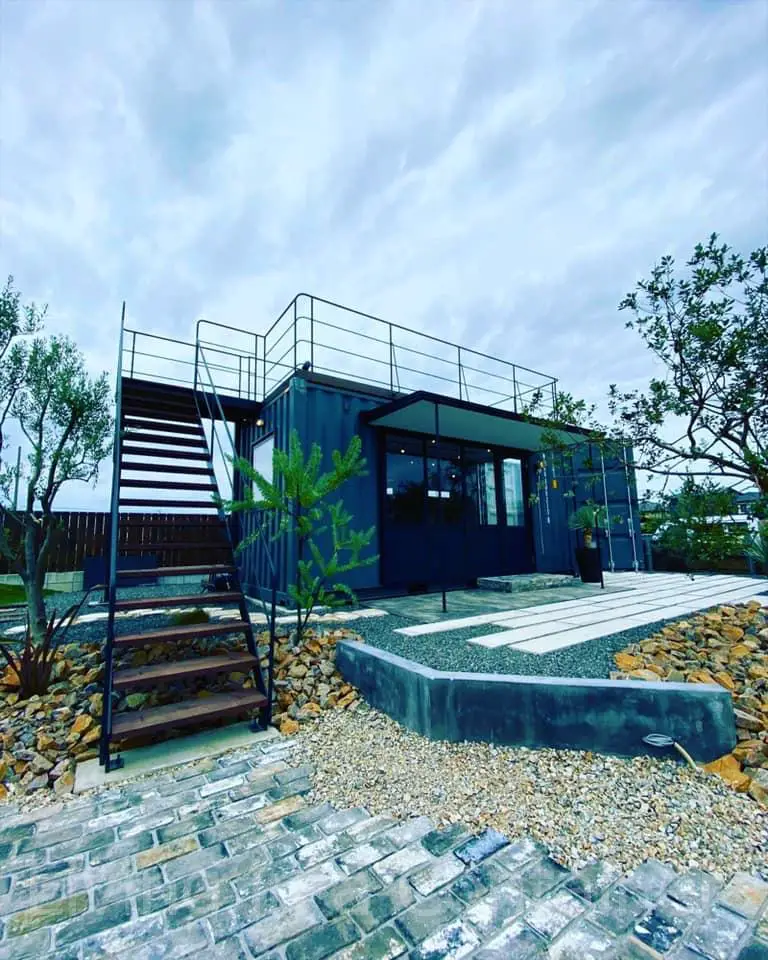 Green painted shipping container office.
Two shipping containers have been used in construction of this living place. The office is basically single storey but there are stairs which lead to upper floor. There is roof on upper area.
The containers are painted in dark green black shade. The ground of the container is made heavy . Foundation is very strong which is giving a very resilient look to this house. Concrete material has been used in construction of this container house as well. There are a few rock design at the outside of this house. Stairs have also been designed on front of this living area.
This office all portions which should be the part of a living area. These parts are according to need of the persons living in it.
Interior designing of the house shows modernity. Living room has been designed in this way that it presents a soft look.
Read Also : Mirror Covered Shipping Container Office in Belgium
Kitchen is with full stiff. The kitchen has cabins which are made after using wood. Below the kitchen counter, a cabinet is set for ease of use!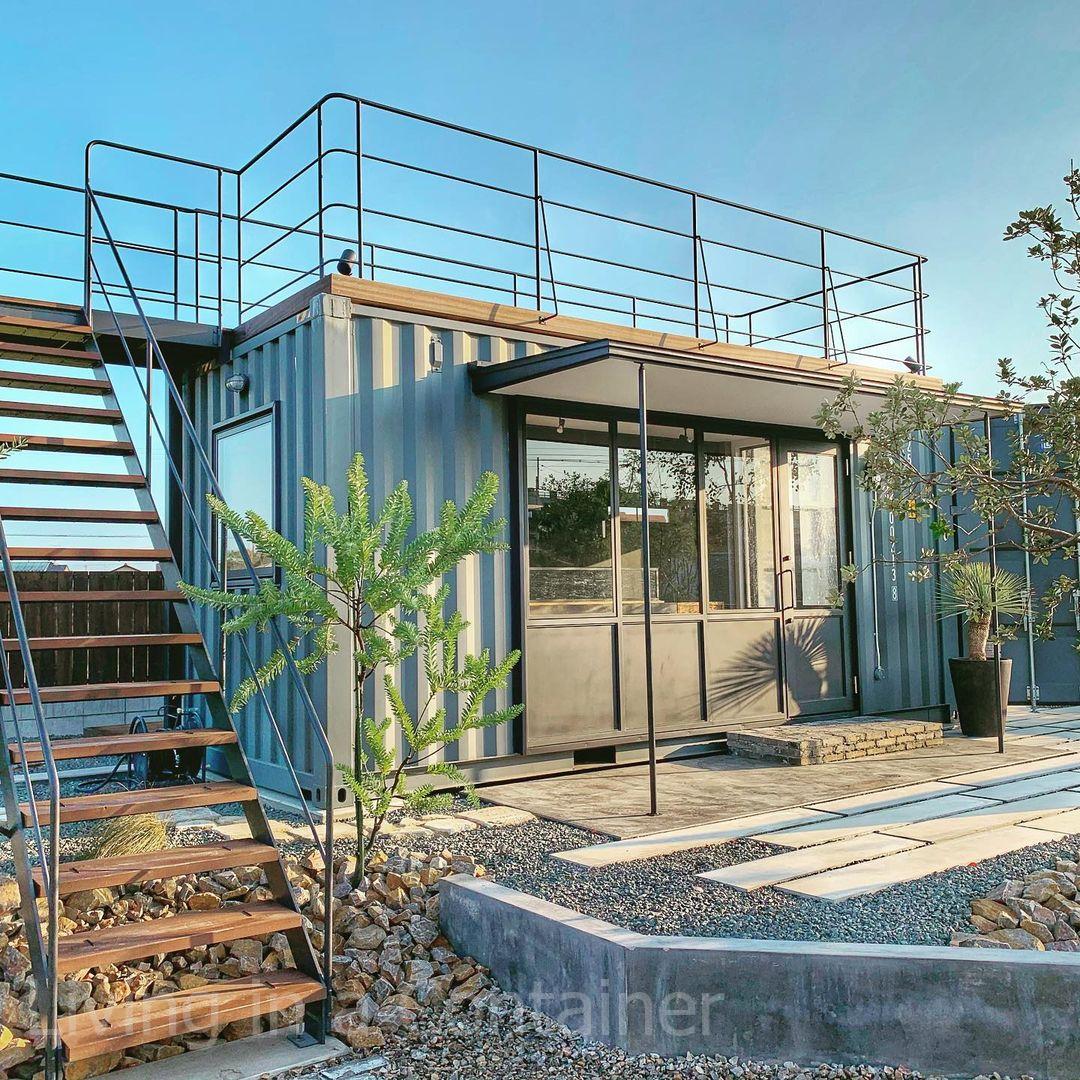 Then comes the stairs. These are stairs are black in color. These are designed outside the home. These stairs lead to roof of the house. Stairs are made by using iron. These are straight.
There is roof all over the containers. Railing is set around the roof. One can go up for enjoying weather or can have a cup of tea during night under starry sky. Well, it depends on choice of person living in it.
Container office completes when wood and glass are used in combination with it. These have been used in making of this office for modular living. Description of this worthy container office ends here. Thanks.
Source and Image Credit : GREEN LIFE