Hello Everyone,
We continue to discover for you. Our container office on today's tour is from Tijuana, BC. Mexico.
Buildings are made on this earth to give a new and enthusiastic look to the society. Buildings are designed by architects. Then work is done step by step. Each step plays an important role in construction. Each step has to be taken carefully. If work is done with great concern, then end results are amazing.
First of all, mud was used to construct any area. Then world progressed, concrete material took place of older resources. Cement is used to fix bricks. Many types of concrete material are there in market. These all are important in making a living area or any other commercial building.
Everything has good as well as bad effects. If good effects are more, then that new particular thing takes an important place and when something new comes with more beneficial effects, it will also replace the previous one. This is rule in each and every aspect. New discovery attract people of modern era.
Containers are used in construction of buildings.
Steel shipping containers are something in new which are introduced in this world. Now, constructers are paying special attention to these containers. These are made of steel and are used to make homes, commercial buildings, hotels, villas, mansions, cafes, restaurants, guest homes, gyms, offices and many more.
These containers are replacing the concrete material slowly. These are taking an important place in construction industry. Because of benefits of steel shipping containers are many. These benefits are the reasons behind their progress.
Two types of containers are in market. 20 feet is small size and 40 feet of large size. One large container can make a home for living of one or two persons.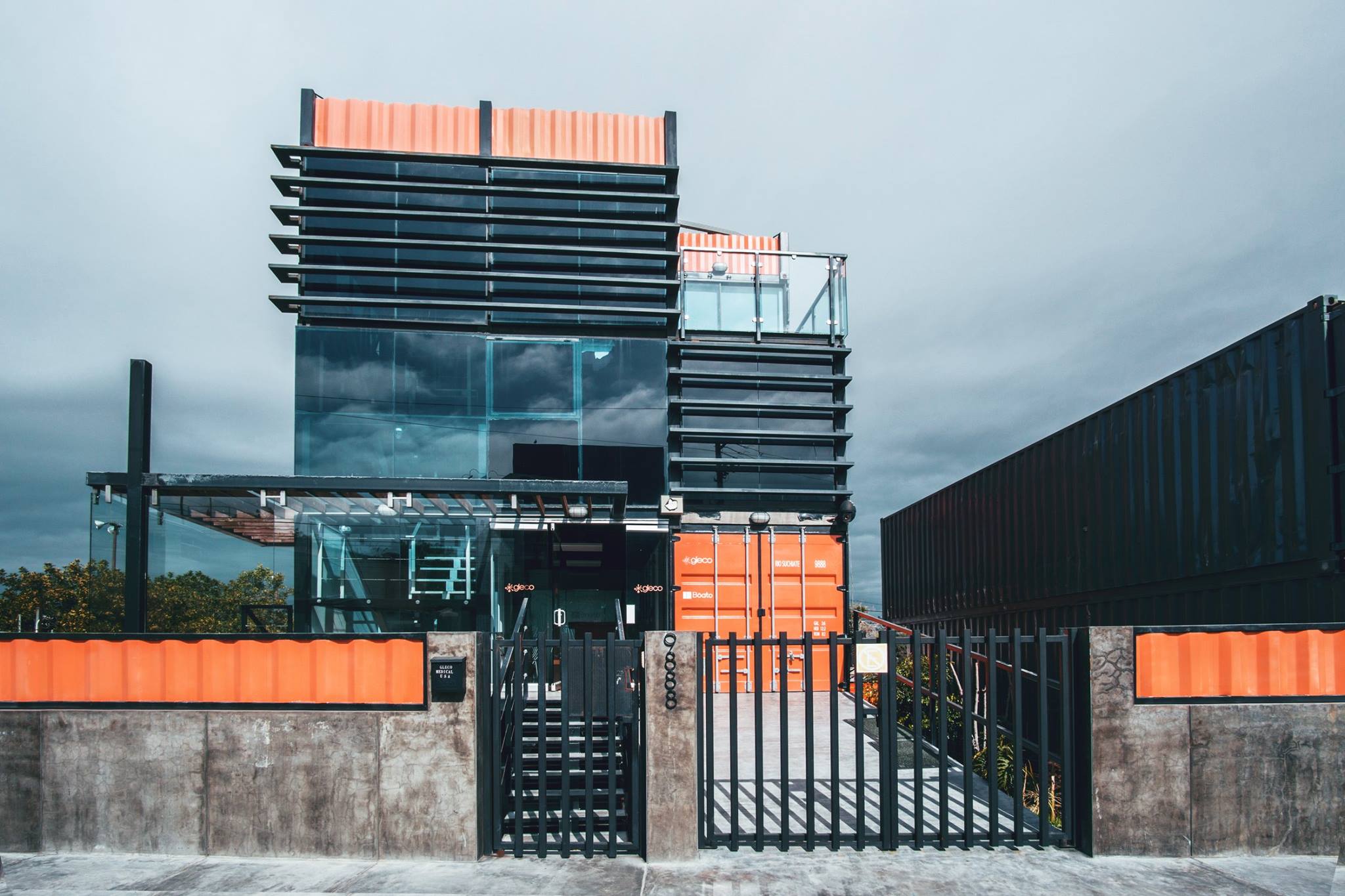 Containers have been used in construction of a commercial building in Tijuana.
This building name is Gleco. This is basically a commercial building. It is designed as a medical center. It is made through steel shipping containers. These containers have been joined together to make this wonderful building.
This is a very stylish looking building. It is made of 9 steel shipping containers. These nine containers are of 40 feet. Containers are made ready at one site and then are transferred to any site where one wants to make a building. Transferring of containers is easy than of concrete material.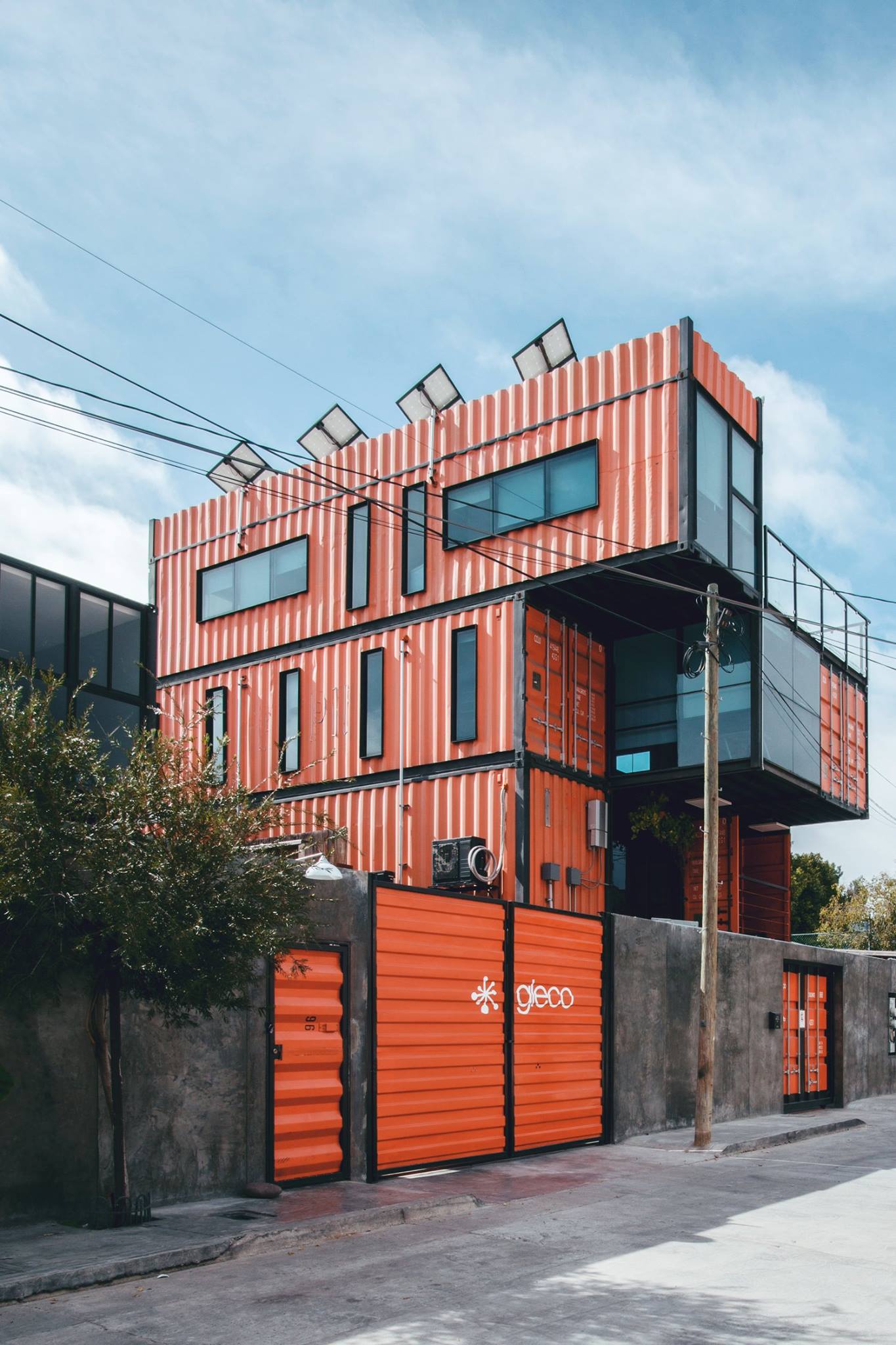 Containers are reformed to use in construction.
Containers are basically to transfer goods from one place to another place. These may use in transportation from one country to another country. Now, there are two chances. Either use these containers by reforming them or use new containers in construction. New containers are best to use because these have more durability. Well, it depends upon your budget. If you cannot afford brand new containers, then it is difficult for you to arrange. So, reformed containers are also good. After reforming, they also show good durability.
Foundation has to be set strong in construction of a building.
No matter, what the material is, foundation of a container must be strong enough. The containers also demand a firm foundation, on which they would stand for a long time.
The foundation is set on the ground through concrete material. On this material, containers are set one above the other. Foundation actually finalizes the strength of a building. So, if you want that your building should not be weak, then pay attention towards the foundation.
Insulation of a building protects it from damaging effects.
Yes, this is true. Insulation meaning a protective covering layer on steel shipping containers. More the number of layers of insulation, more perfect the building will be. So, paint decides the degree of insulation.
Insulate a building with your full attention. Durability of containers is more than for 25 years if insulation is done in best way. It protects building from harsh effects of enviroment.
Containers make buildings at all kind of places.
As, it has been discussed that containers make buildings at different places and are also used to make all type of buildings.
Containers are made ready and are transferred to hill stations. Then homes are designed at that places. Then come deserts, container homes have also been observed there. There are container buildings near ocean.
Now, this a commercial building which is made of steel shipping containers. This all is showing increasing trend of use of steel shipping containers. Containers are not used alone. These are used with wood and glass material to enhance the glory of the building. When combination of materials is used, it results in a magnificent building. Example is in front of you.
Wood is used in making cabins, floor and frames of doors and windows. Glass is used in making windows, sliding doors. Concrete material makes the foundation or other important supporting structures. Tiles are used to give modern look. Concrete material in small amount is easy to transfer at such places. Therefore, combination is preferred after making framework of a building with steel shipping containers.
Boato Arquitectura is the contractor for this wonderful office built using shipping containers. For detailed information, we leave the Boato Arquitectura contact information below.
INTERESTED IN MORE CONTAINER HOUSE PLANS?
CHECK OUT MORE AMAZING CONTAINER HOMES BELOW!
$193.000 Shipping Container House in Mexico
Great Container House from Mexico
The Lily Pad Cozy Container Home
Life Uncontained Shipping Container Home
Shipping Container Home Ontario – Canada
Big Luxury at a Small Price: Casas-Baja's Luxury Container Housing Is Eco-Friendly and Affordable
If you are interested in structures made with shipping containers, you can find what you want among thousands of container house models. Be aware of the contents by following our Facebook and Pintereset accounts.