Hello Everyone,
We continue to discover for you. Our container house on today's tour is from Rancamaya, Bogor, Indonesia.
Containers are making homes which shine like a crystal. Containers are building homes which are versatile and have wide range of designs. These are beautiful homes with stable architectural structure. These homes are perfect when they are complete.
Containers collectively make a stylish home if architecture is designed in best way. Now, modern world is using containers. Construction industry is making villas of containers.
Mansions have also been designed of these steel shipping containers. Moreover, hotels are also made of containers at hill stations. These are basically for the stay of visitors.
Visitors can spend their holidays easily there without any tension. This is basic facility at nature attractive places. So, containers become attractive in this way. When one thing provides a facility, then its natural that people run towards that particular thing.
Today, a villas has been discovered which is made of steel shipping containers. These are made at working site and are prepared then are fixed at desired site without any worries. So, this villa is designed with stable shipping containers.
In Indonesia, it has found. Containers houses are increasing in number day by day. It is very trend now and it is beneficial for people. Let us step in this beautiful villa to know about its architecture in detail.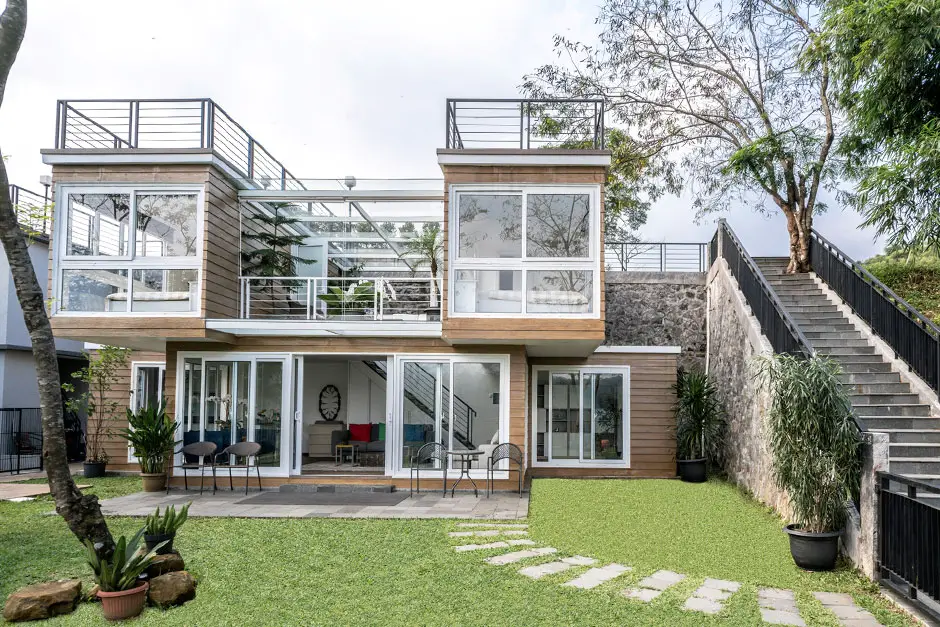 Villa made of steel shipping containers
There aren't many housing units built with shipping containers in Indonesia. Today we're going to show you a stylish container house made using shipping containers owned by Dr. Andi Hudono MRCOG, SpOG.
The design and construction of the container house located in Rancamaya, Bogor was carried out by PT. Indonesia DS Indah Karya.  A lot of windows are used to feel the magnificent environment around the house inside.
"Living in a container villa is no different than living in a 'permanent' villa. I feel very comfortable living in it, as well as with the existing interior."
Dr. Andi Hudono MRCOG, SpOG, Owner of Container House
This is made of steel shipping containers. This is a double storey house. White windows have been inserted into this house. Rest of exterior is covered with wooden scales.
Overall, house look very nice. Interior of home is also painted white. A large lawn is in front of the villa. This villa has very classic interior designing. Modern furniture has used in setting of this living place.
When containers are reformed, then these become attractive and more reliable. Basically, these are used to transfer goods from one place to the other. Then at the end, these are reformed and are finalized into containers used for building purposes.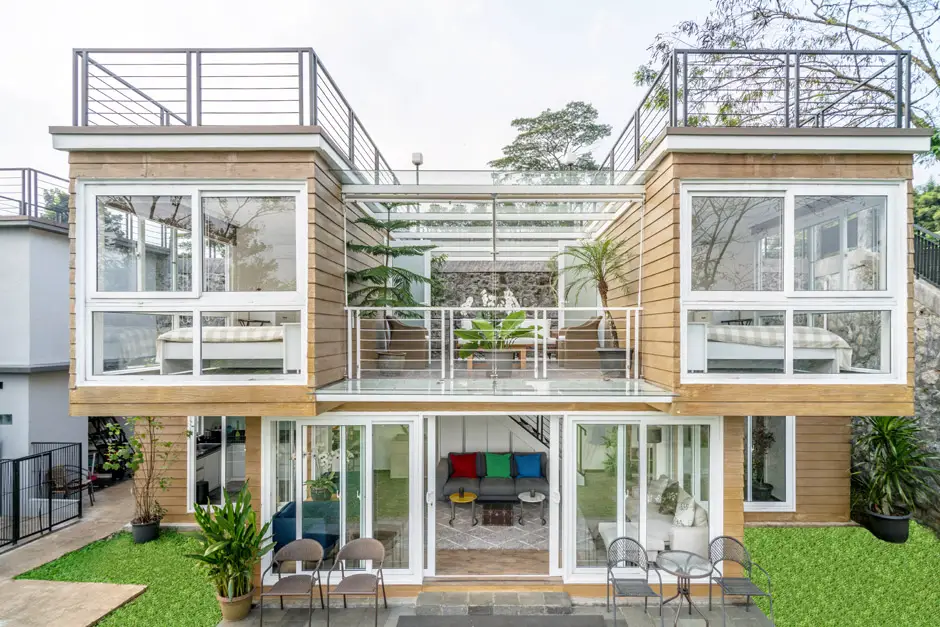 Architectural structure of this villa. This container villas is double storey.
Two bedrooms
Bathroom
Living room
Kitchen
Dining table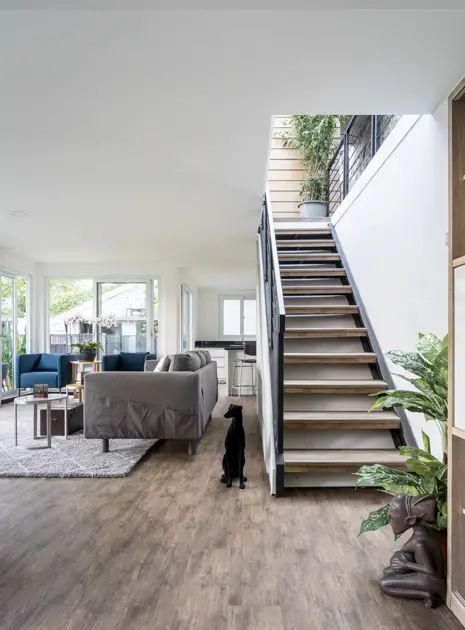 Ground floor of this villa
This villa has three portions on the ground floor.
Living room has seating sofas. Shelves are made in wall. LED is set in this living room. Glass window is in the living room. Curtains are hanged along the wall. Glass is used in construction of stylish living places.
These are used to make windows and doors. These make homes more attractive and elegant. Along the side of windows, white painted wood is set. This is making this villa unique.
Kitchen is on the ground floor. This kitchen is flourished with wood and tiles. Floor of whole villa is made of wood. The cabins in kitchen are also made of wood. These are for keeping whole material. Refrigerator, stove, sink and microwave are placed in this luxurious kitchen.
Dining table is set in outer portion. Seating chairs and table are there. These are placed for enjoying meal. Dining table must according to whole other furniture of the house.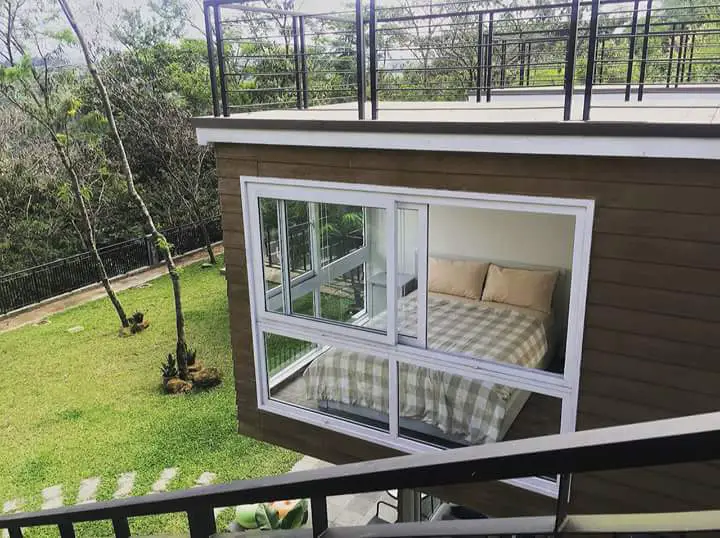 First floor of the container villa
There are two bedrooms on the first floor. These are like two cabins. One bedroom is in one cabin. Other bedroom is in other cabin. Between these two bedroom, there is a terrace. Master beds are placed in both bedrooms. Closets are made in both bedrooms.
Bathroom is also made of tiles. Toilet and showering systems are provided.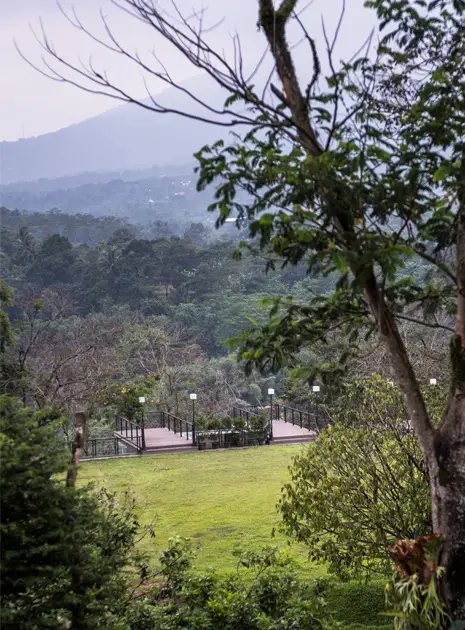 Lawn of this villa
Villa is recognized by large leisure places. Grass is set in this lawn. It lies in front area of villa.
Stairs are in the villas on ground floor. Also there are stairs on first floor. These lead to third floor. Third floor is basically roof. It has white railings all around.
Supplies of this villa
Lights are fixed in ceiling in each part of the villa.
Temperature of villa is maintained. Air conditioners are fixed in the villa. These make containers thermoregulatory.
All these thinks make collectively a perfect living place.
Containers are of two sizes. These are small as well as large. Large containers make large homes. Small containers make different parts of living place which make a home perfect in designing.
It is expecting that containers will make a great place in construction industry in next few years. This all is due to qualities of containers.
These qualities are attracting people and they are using containers as a replacement to concrete material.
INTERESTED IN MORE CONTAINER HOUSE PLANS?
CHECK OUT MORE AMAZING CONTAINER HOMES BELOW!
Amazing Luxurious Container Villa
Dura Villas Container House – Bali, Indonesia
The Lily Pad Cozy Container Home
Life Uncontained Shipping Container Home
Shipping Container Home Ontario – Canada
Modern Holiday Home Made with Shipping Containers in Indonesia
If you are interested in structures made with shipping containers, you can find what you want among thousands of container house models. Be aware of the contents by following our Facebook and Pintereset accounts.