Hi everybody
We continue to discover for you. Our container house on today's tour is from Forest, Virginia, USA.
Steel shipping container homes are entirely different experience of living. It is a kind of adventure for people who experience this for first time. Every new demanding thing has both kind of reviews that is good and bad.
Shipping container homes have many advantages. These have been discussed in detail and will go in discussion further according to relevant home to which article will relate.
These are durable because these are made of hard steel. These homes last longer than 10 years without any damage if insulations are done in perfect way. ( Life Uncontained Shipping Container Home )
Moreover, these homes can be modified at any time during life. Well, it depends on the nature of owner. If he gets bored of things, he will change the architecture according to his choice. This diversity is only possible with shipping container homes.
If we talk about the homes made of building materials, these cannot be modulated. Modern people living in such homes are not able to give their home a new look with minor changes.
Here, I am going to discuss a modern container home. These are steel containers which are made at the site where containers get ready and then are shifted to the place where owner wants. This home is different from other homes as it has many portions in a small area.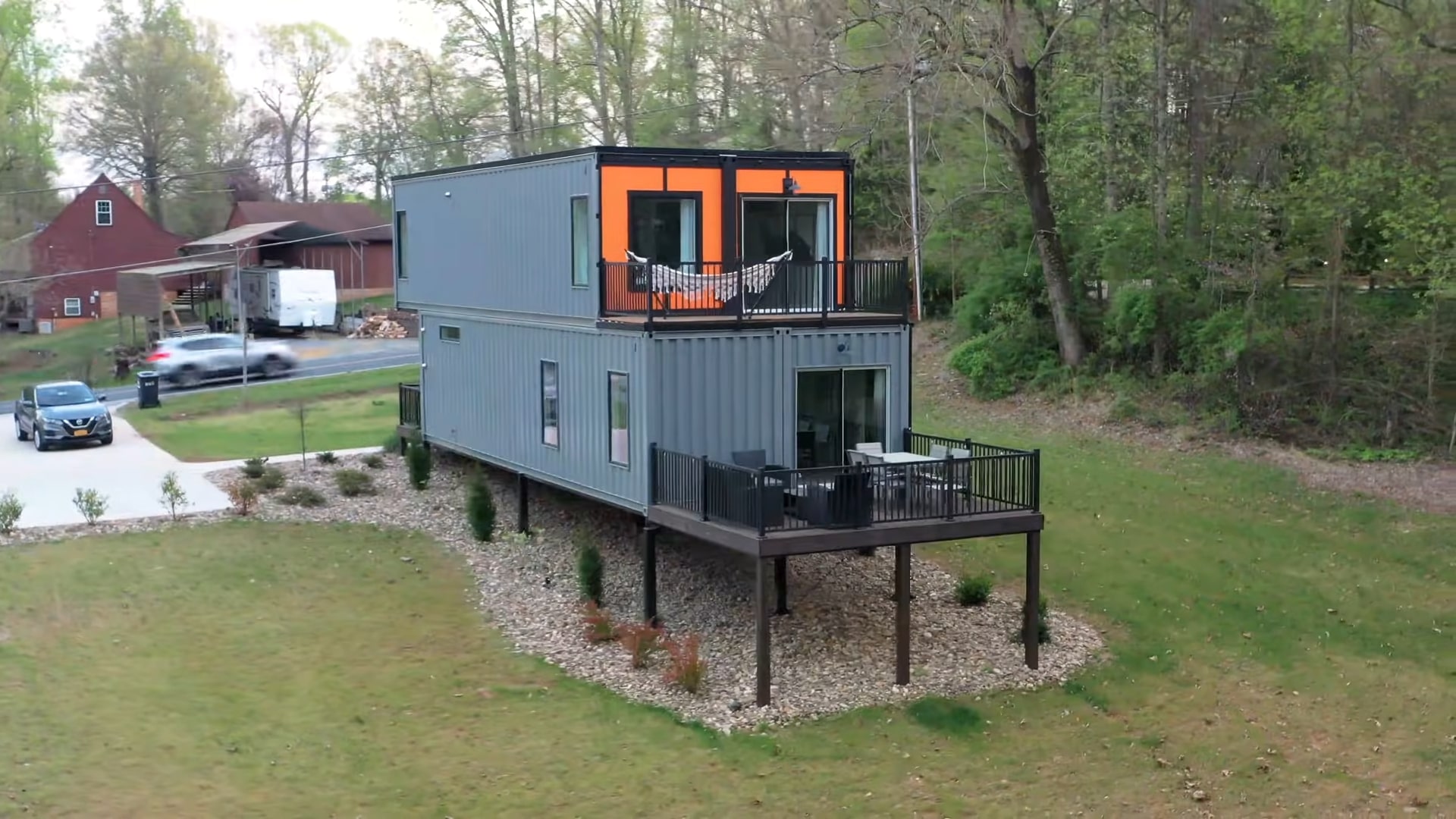 Four shipping containers make a home collectively.
This one is constructed by four shipping containers. Each steel container has an area of 40 feet. These are set in this way that two containers make one storey and other two containers make second one.
This is basically, a double storey container home. This home is designed as a family container home at it has all the facilities. It may be a site for spending holidays here with friends and fellows, but for a short trip.
If foundation is observed, this home is set higher than the ground level. Home is set on the large iron stands which are many in number. Firstly, these are fixed in ground. Then containers are joined on these. So, for entering the home, one moves stair up and then reaches to first floor.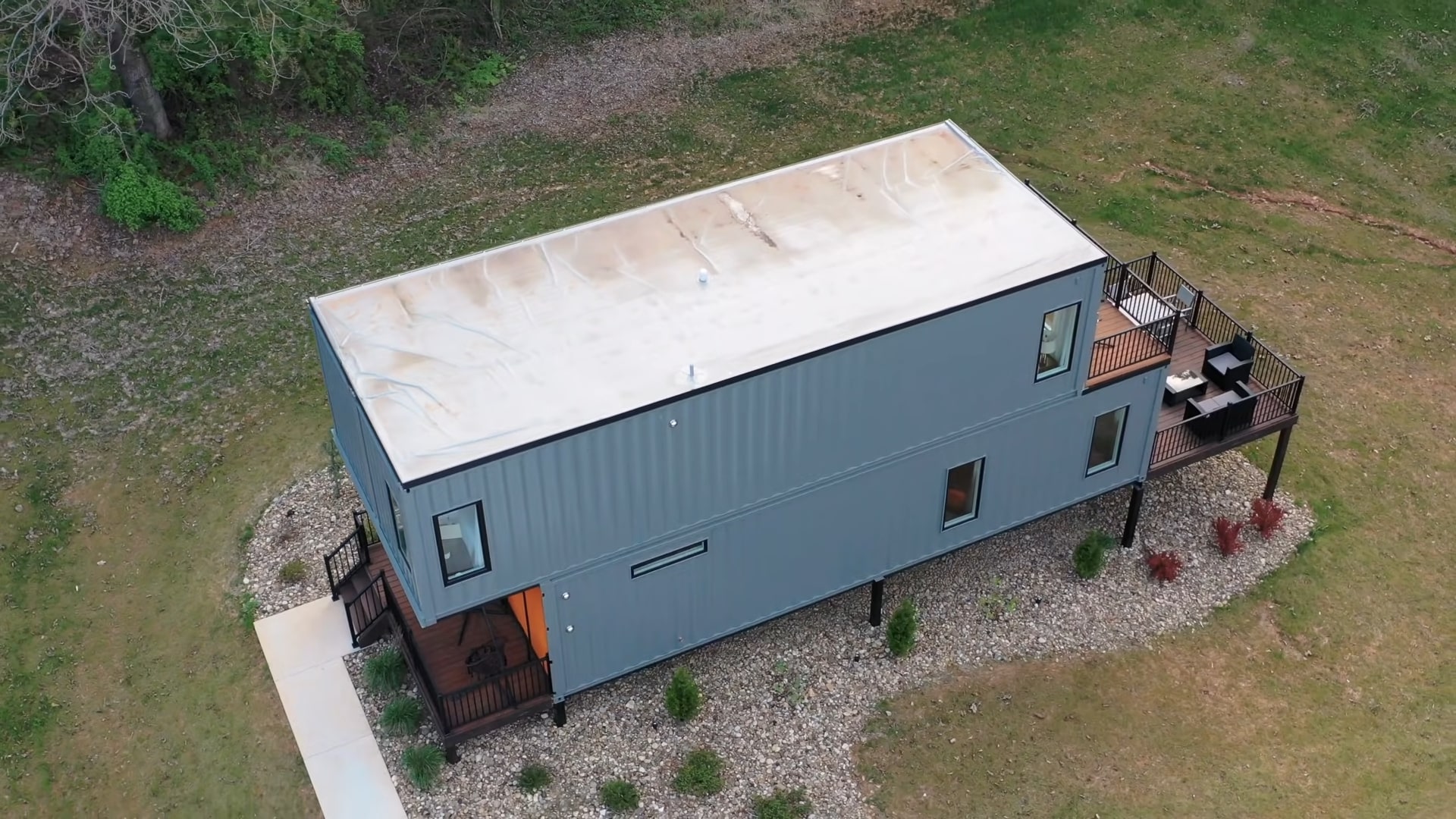 Architectural design of grey colored shipping container home.
As, it has been discussed, it has two levels of living. On the first floor, the front wall is painted orange. Are you surprised? Yup, this is orange in color. Believe me, this does not look bad. It gives a look of uniqueness. Just see in the picture.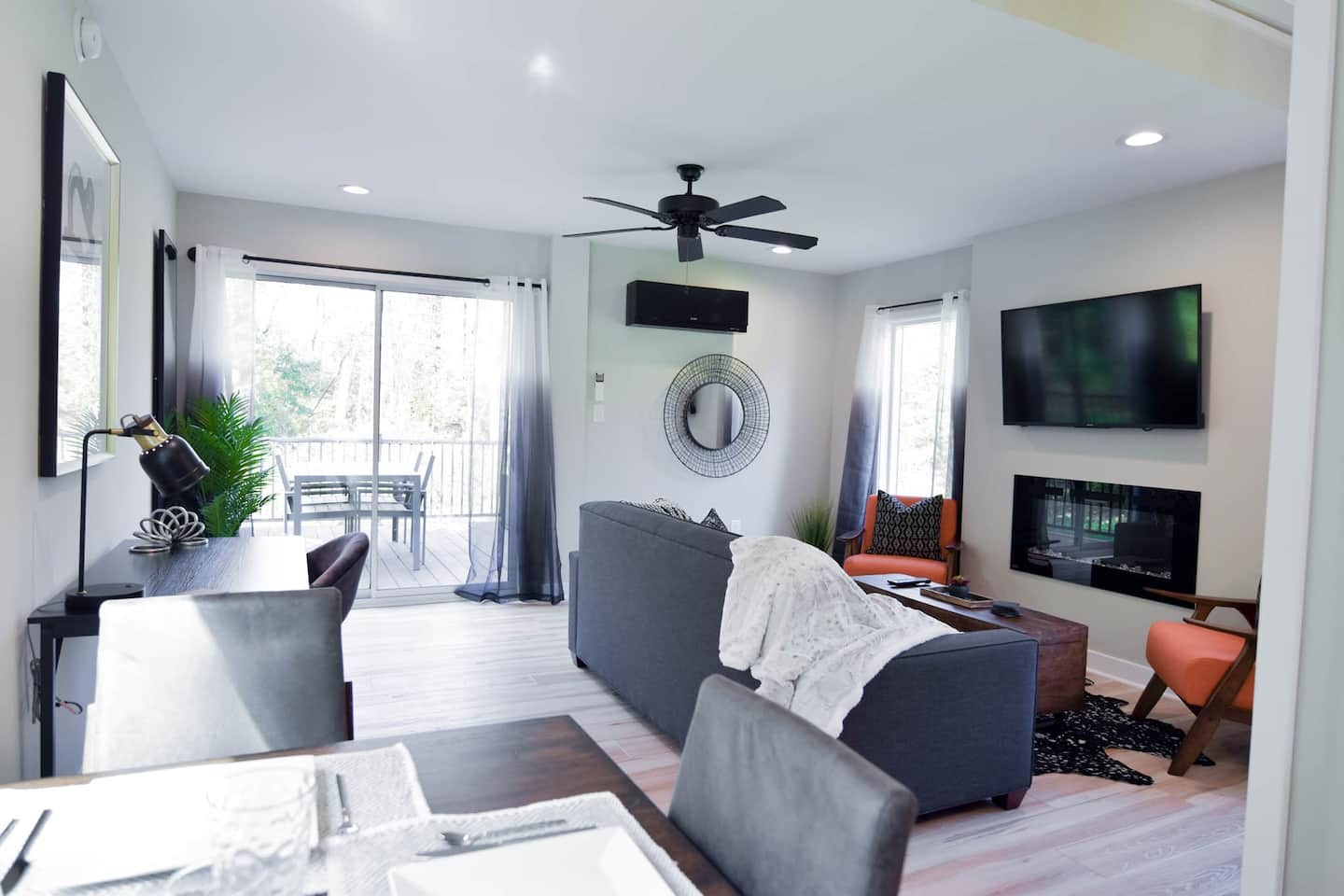 The outer portion has a sitting area where chairs are placed. Opening the door, there is wood floor. Then white painted home gives a sign of calmness. First room is bathroom with all facilities of showering, hot and cold water.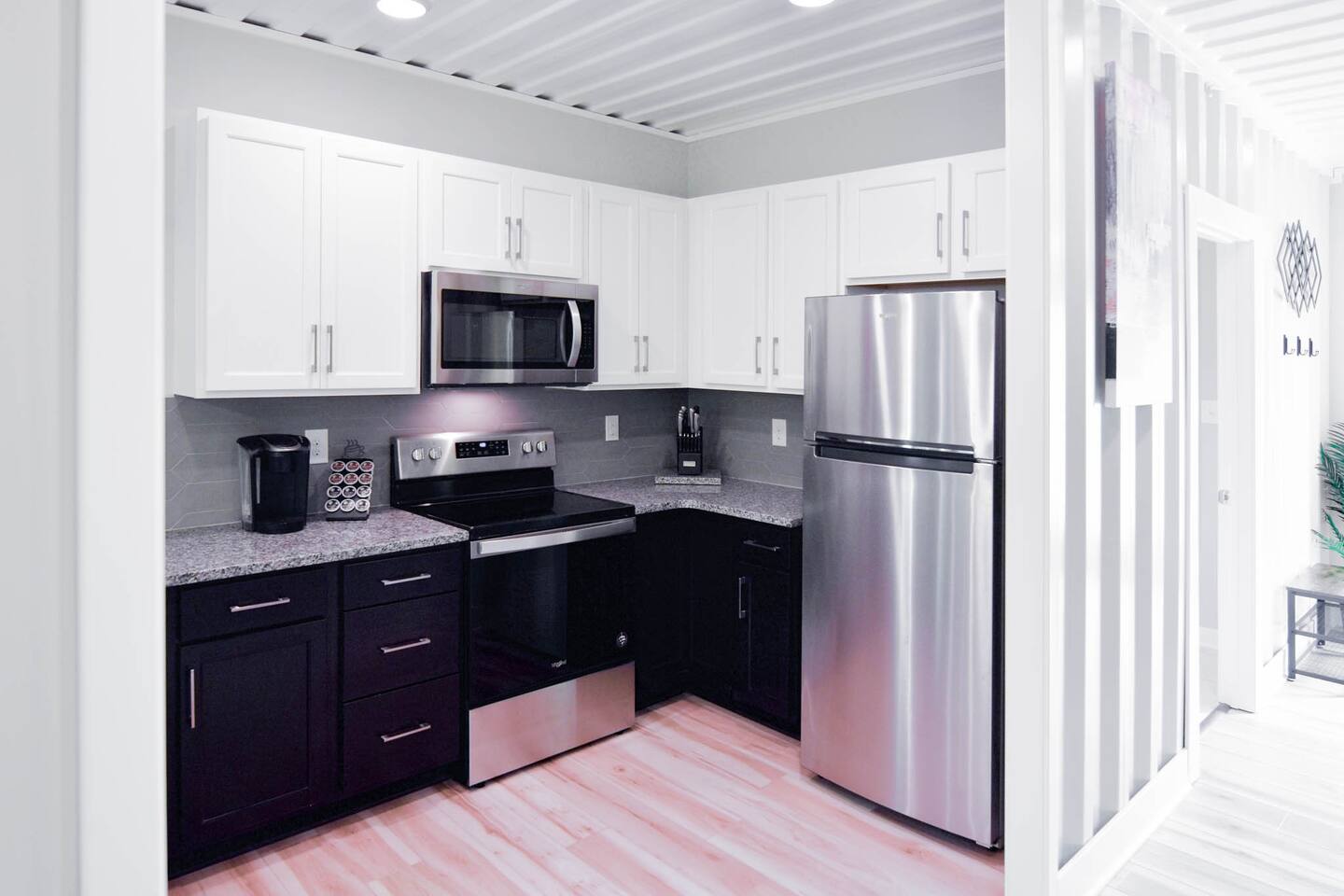 Then next is kitchen. Kitchen is set with refrigerator, microwave, shelves, cabins, decoration mugs, sink area. At the same level, just see the nearby region, there is a dining table with four chairs. The glass window is there which is large sized. Imagine, if there is raining, you have spicy meal on your dining table. A great scene indeed.
( The Cost of Building a Shipping Container Home )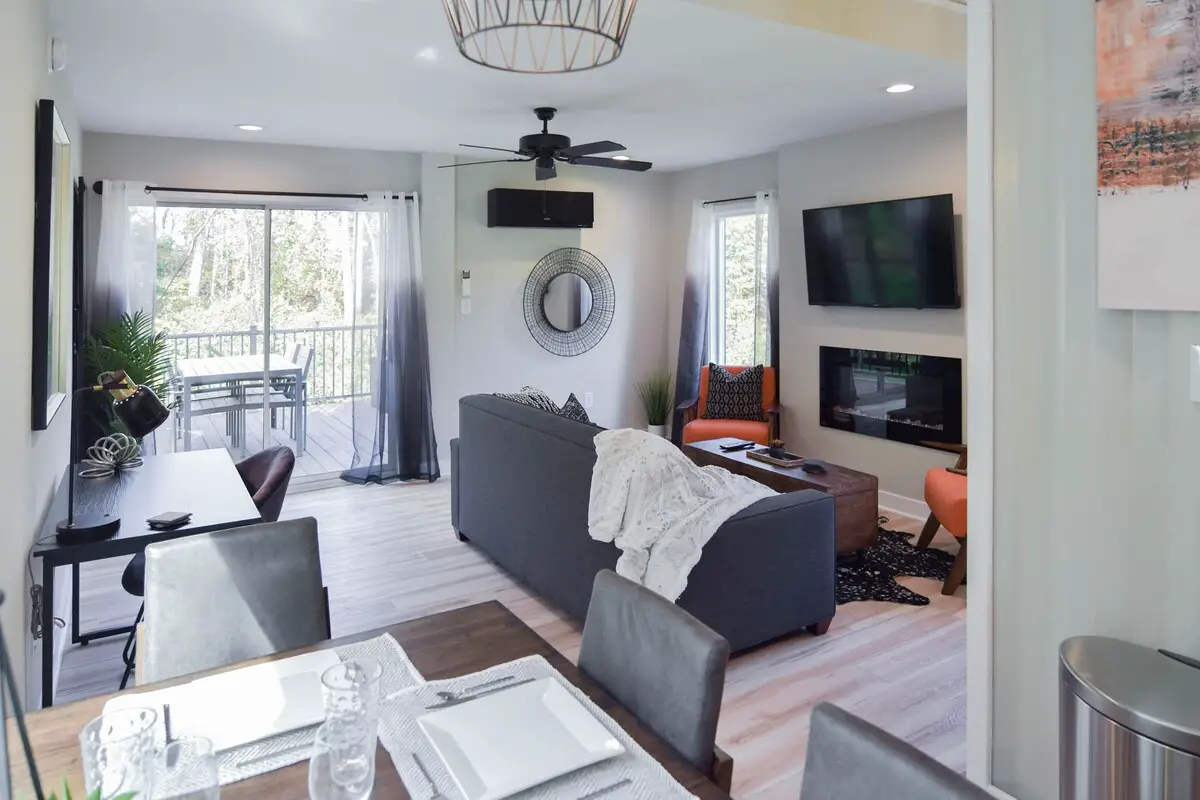 Moving further, there is a living room. It has a fireplace, an LED set on the front wall, large seating sofas with central table. On one side of the room, there is again a small kitchen with stools placed facing the shelf. One can also have meal here.
Opening the glass door, there is a balcony out from the living room. This balcony set up is seating sofas for family talk and a dining table for having meal outside the home. All these things describe that this home has a diverse range of many items. One dining table is inside the home and other is in balcony. Now, it depends on the mood of the people living in this home where to eat. I think, dinner should be in outer area. What do you think?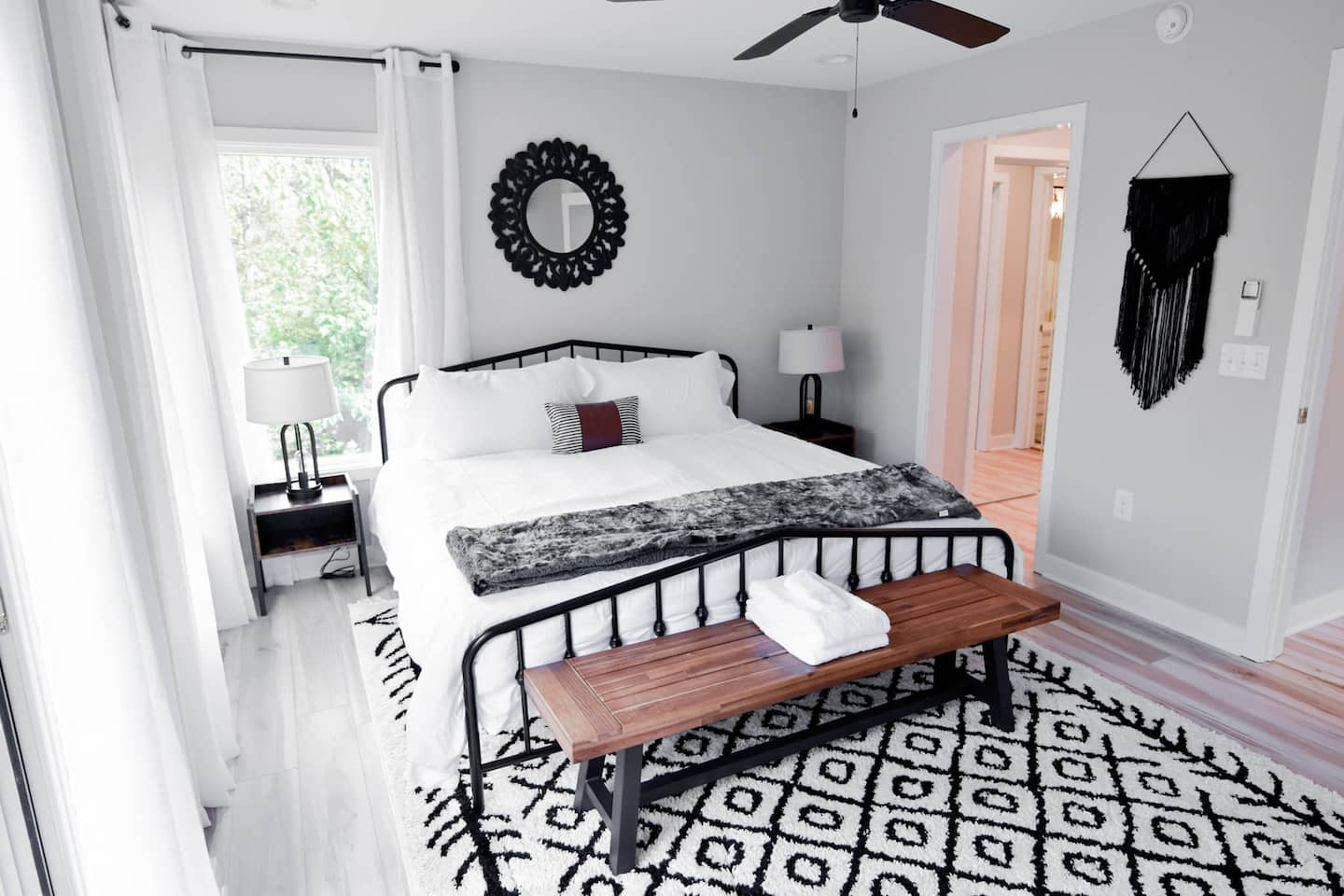 Let us have a look on second storey of the home.
Bedrooms are designed here. Bedrooms are mostly designed on upper floor. The entrance door also faces the stairs. These are polished white and black. One bedroom has an attached bathroom with a facility of large closet. Air conditioner is here with maintained voltage system. Internet facility is provided.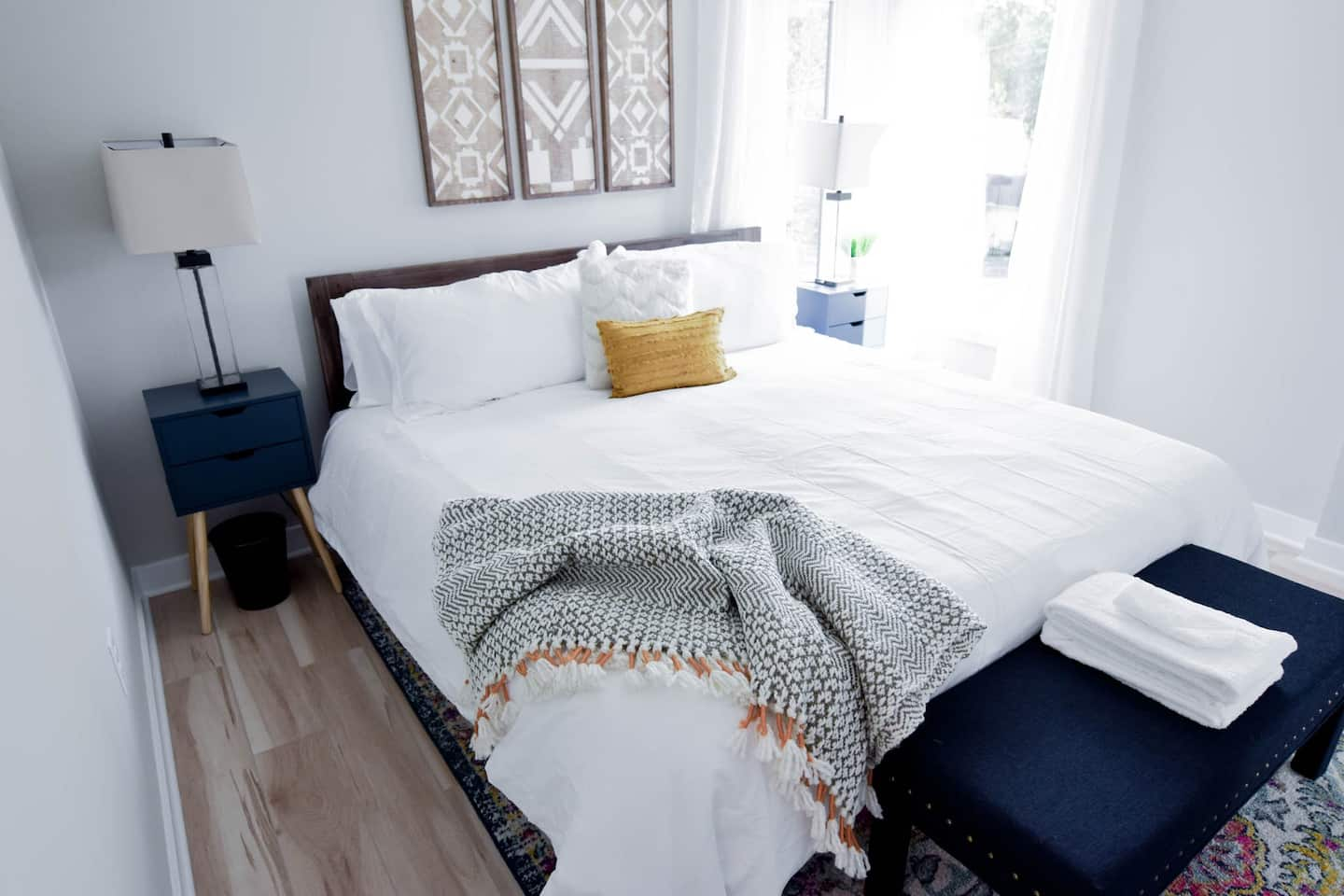 The other bedroom is comparatively small in size. Coming out from the bedroom, there is a terrace, terrace has a hammock. Th terrace is on the backside and balcony is on the front side. Both are painted orange.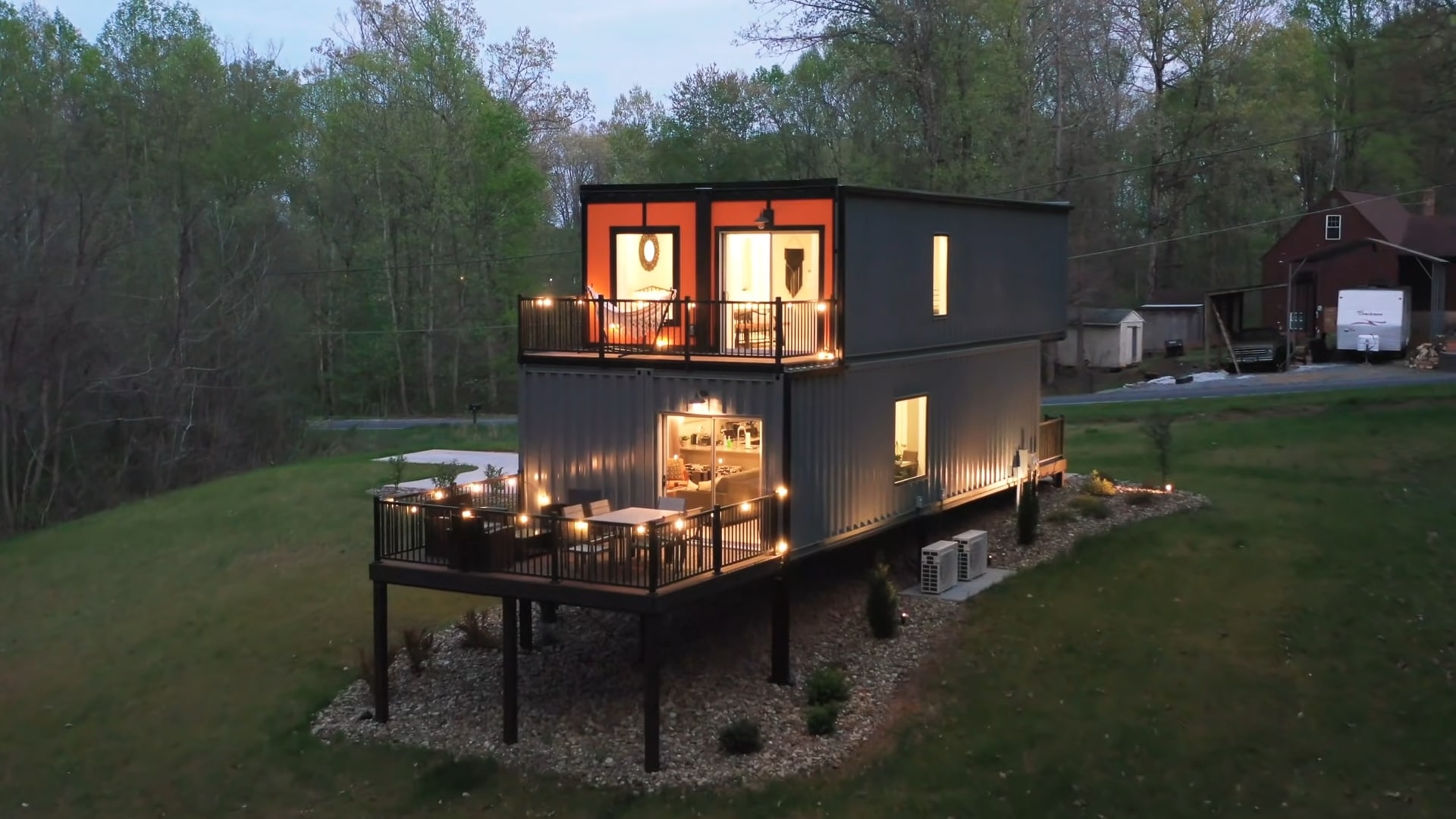 The railings which cover balcony, terrace are decorated with lights. In night, the lighting system enlightens home. The elegance of home increases during night. This is also an important aspect in the utterness of the home.
Like other home, this home also has green grass lawn all around. This greenery is best felt in evening from balcony or terrace. To make a lawn attractive, it must be maintained. Grasscutters should be used once in two weeks. This is a hectic task, but it makes your lawn clean and beautiful.
The laundry room is there to wash your clothes of daily usage. A washing machine and a dryer are placed on first floor. It indicates that the maker of the house has provided with all the facilities. The kitchen are two in number. If a friend trip goes there, and a group is busy in making food of its choice, no worries for others. They can prepare their food of choice in second one.
These all are the facilities of this home which is constructed differently by using four shipping containers made of steel.
This ultra-modern container house is currently offered as Airbnb rental. Feel free to check it out using the link here.
Living in a Container explores projects made with shipping containers around the world and shares them for you.
Don't forget to take a look at the structures made with other amazing shipping containers on our site!
We invite you to send in your story and container homes photos too so we can re-share and inspire others towards a simple life too. Thank you!
You can share this using the link and social media re-share buttons below. Thanks!
» Follow Living in a Container on Social Media for regular shipping container house updates here «