Natalie Kennaugh and Zara Losch had been living in the United Kingdom, but in 2013 decided to head to New Zealand (a homecoming for Kiwi Natalie) and make their home in New Plymouth.
Recalling their search for somewhere to buy, Zara comments drily, "We saw the price of a lot of houses, and we saw a lot of cold and damp." As a result, they made the brave decision to build instead – and go tiny. "It felt accessible from a money perspective and we didn't want a big mortgage," Zara explains.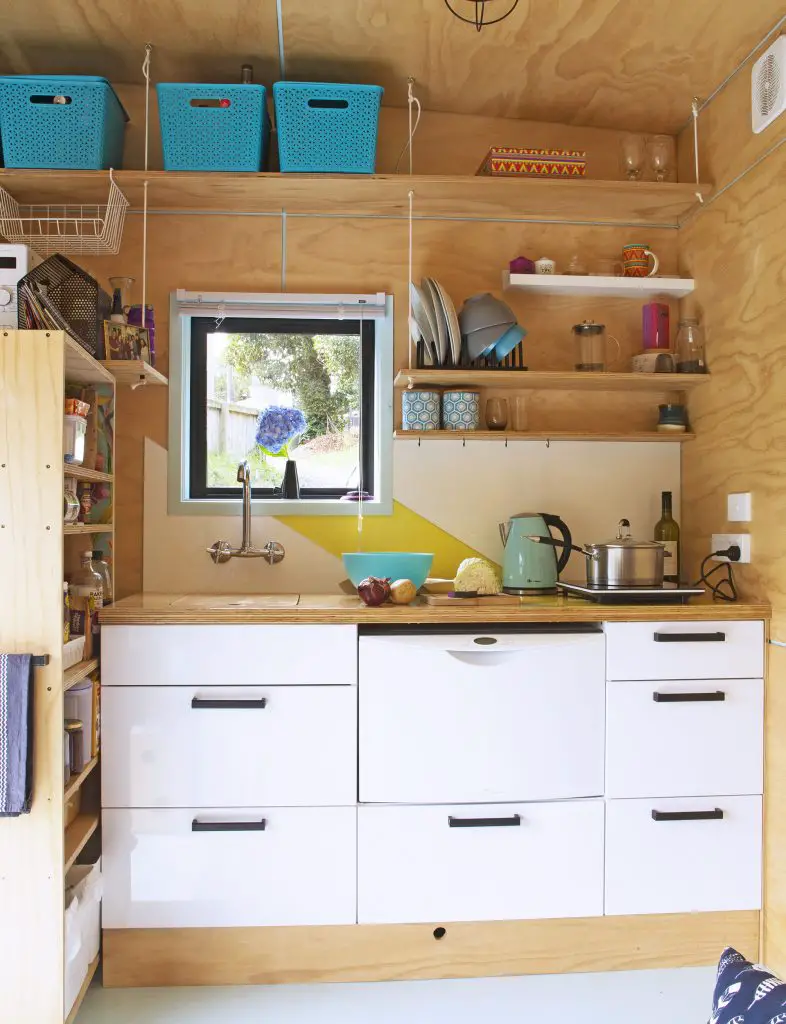 They found a back section on the slopes of the Huatoki Valley, with lovely views and only a 15-minute walk from town. They got it for "a great price", says Natalie, "because no one could imagine putting anything on such a steep site – but tiny homes work!"
After considerable thought, they chose to have two separate buildings, each 18 square metres, with a similar footprint to a shipping container but with higher ceilings. One is their home, The Nest. The other, about eight metres away, is their guest room, which they also rent out on Airbnb, and use as an extra living space. "Half of it is essentially a porch and we love eating at the bar table and enjoying a different view," says Zara. This second dwelling is called The Matchbox.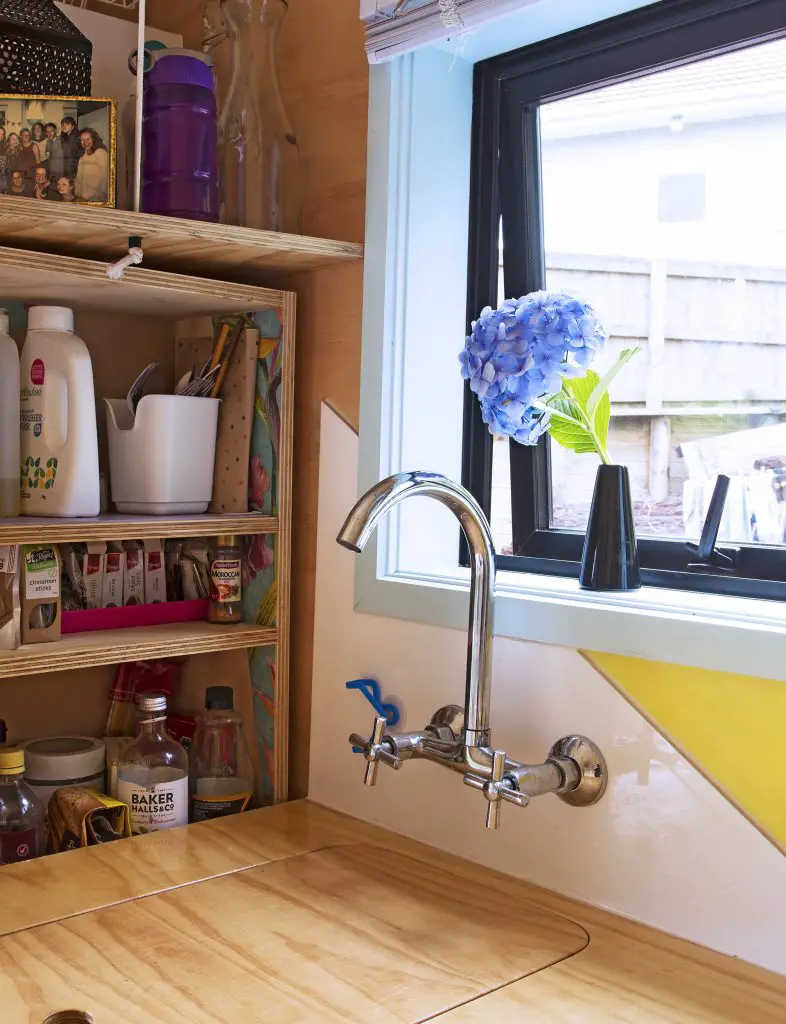 "We were keen to create something sustainable – that was important to us," says Zara. "The prospect of creating something from scratch and being involved from the get-go was really exciting for us." Natalie project-managed the build and budget while both chipped in with practical tasks wherever they could – insulating, putting up plasterboard and plastering, sanding and painting, and now landscaping.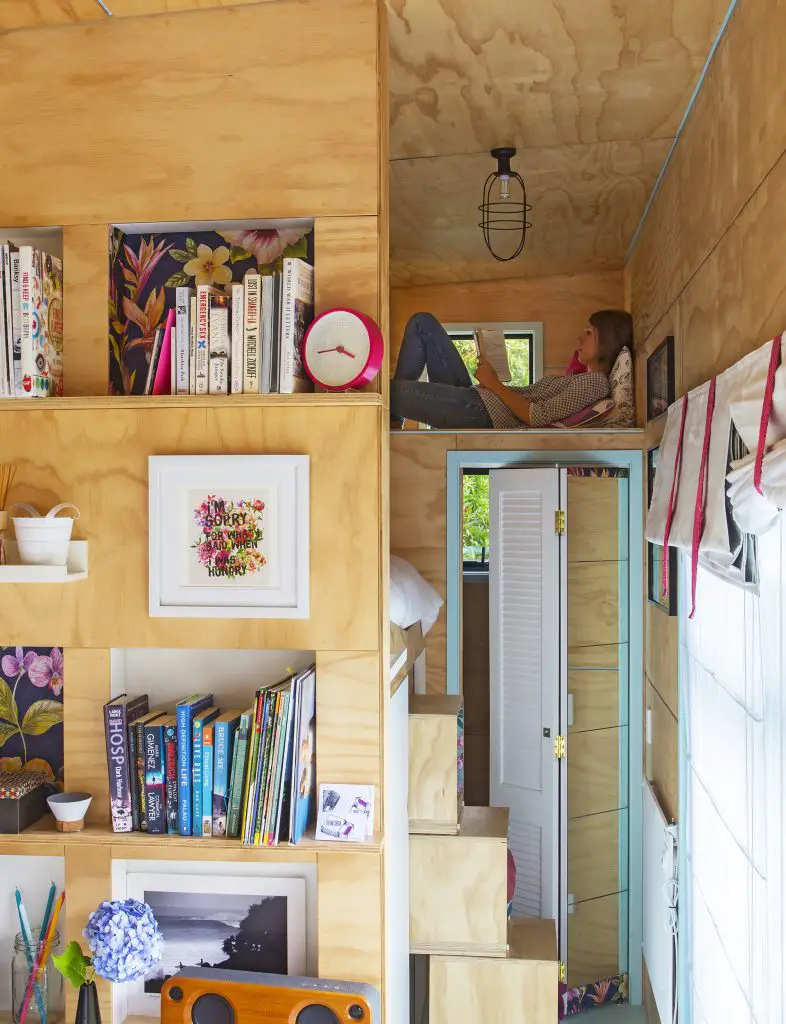 "Without wanting to sound cheesy, we've created a healthy, affordable, life-giving, beautiful home which has given us such an adventure along the way," smiles Zara.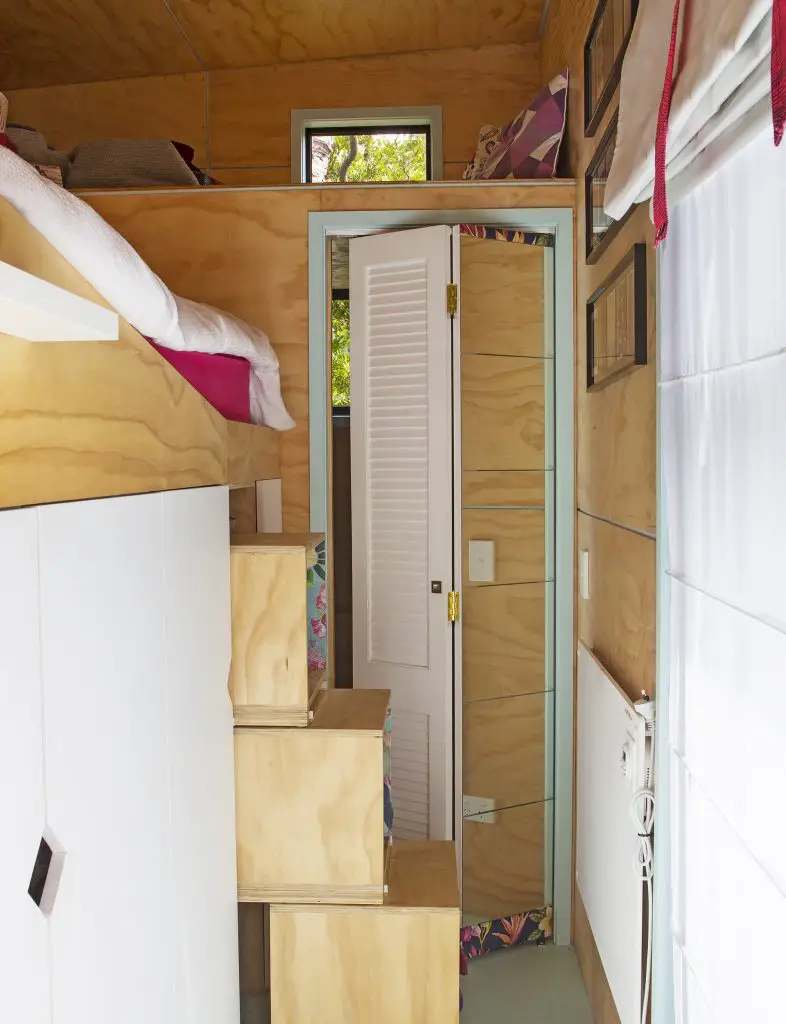 One half is kitchen and living, the other half is bedroom and bathroom. "We have an elevated kitchen along one of the end walls and a great deal of thought went into this space," says Natalie. "It is compact but has everything we need, such as a sink and single dishwasher drawer, a full-sized fridge-freezer, a microwave which can bake and grill (as we don't have an oven), and a portable induction cooktop which sits on the bench when in use, and is tucked away when not."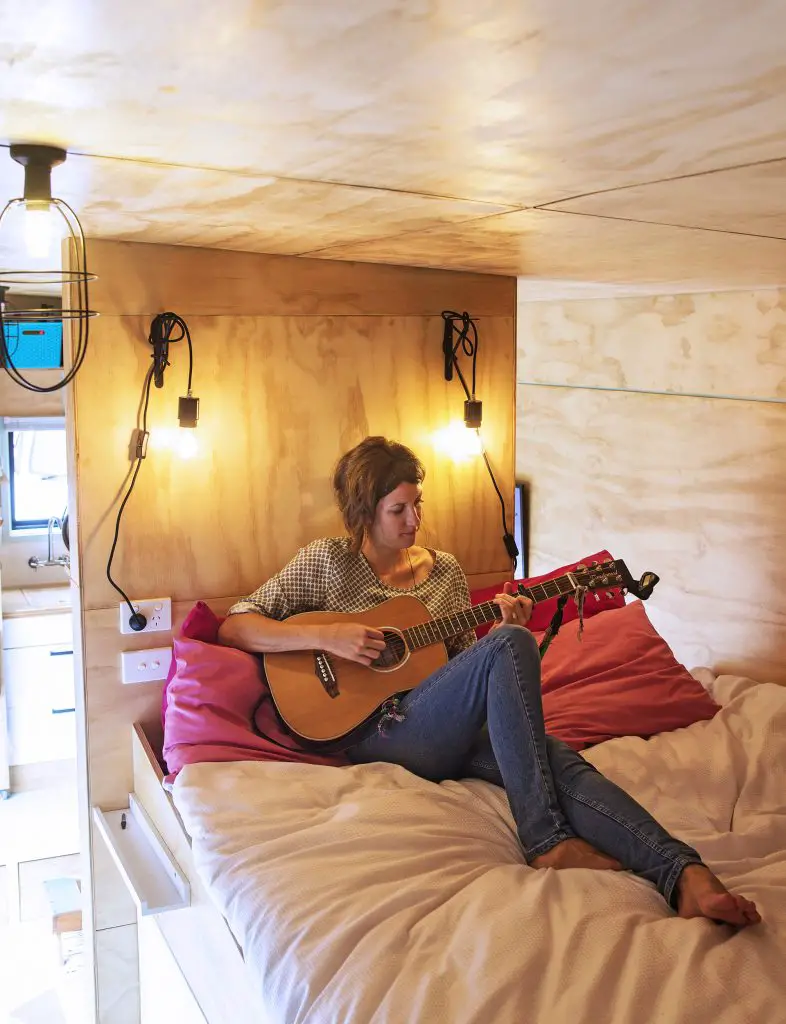 The living area includes a massive couch and built-in shelving which incorporates a pull-up table used when guests come over. Next to the full-height bookshelf, they have an office nook which uses the space available under the sleeping area. This bedroom platform sits about halfway up the wall. "There is plenty of room overhead as we didn't want it to feel restrictive and we did want good air flow," explains Zara. "Our little house spans 2.8 metres from the ground level to the ceiling."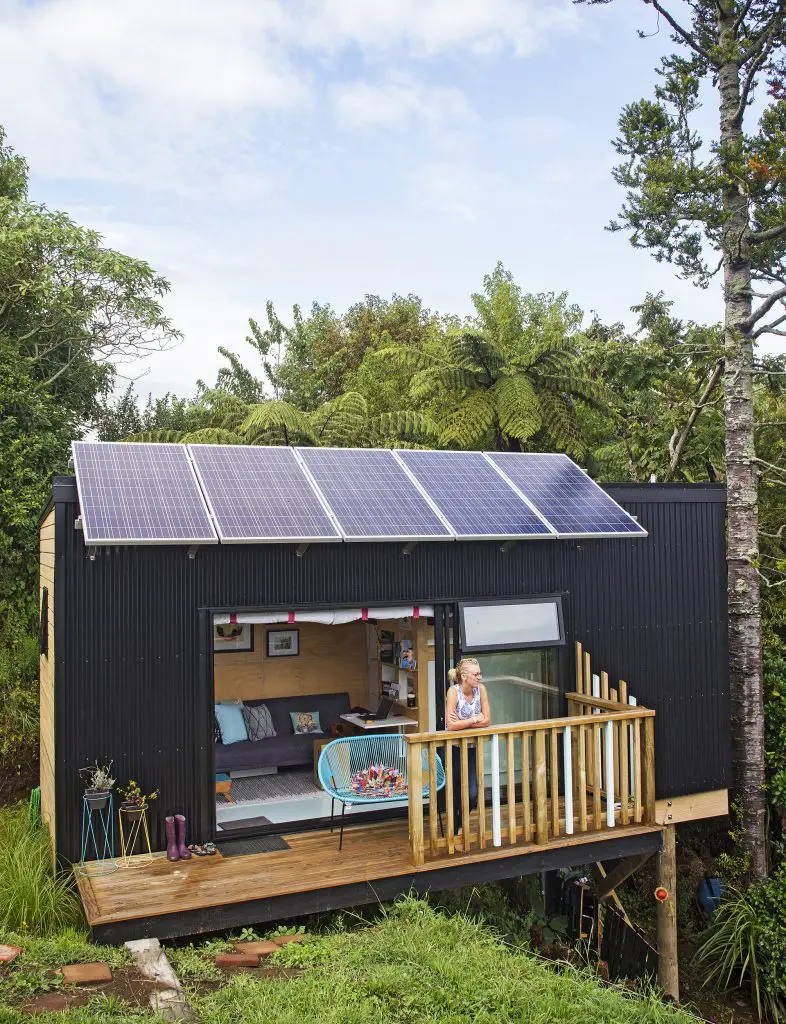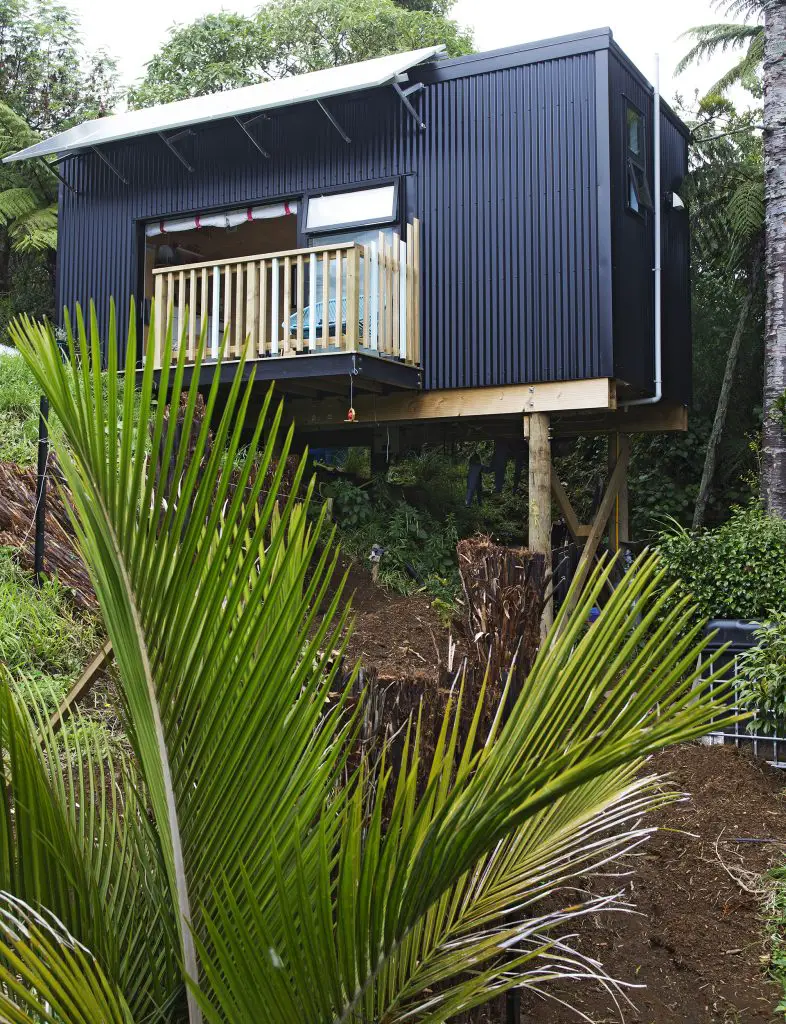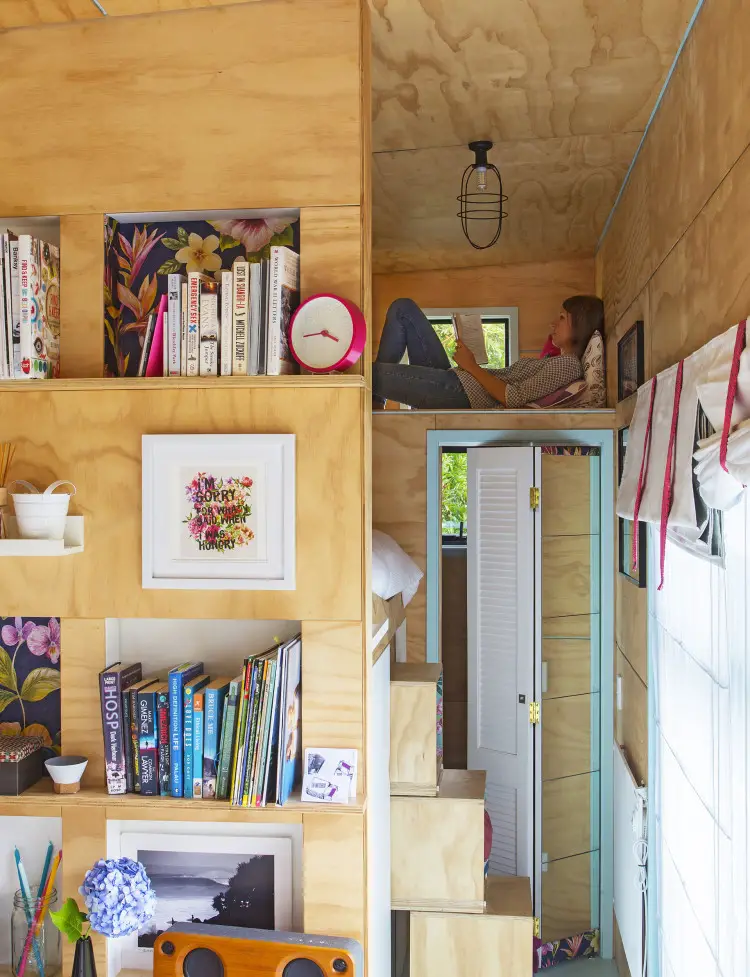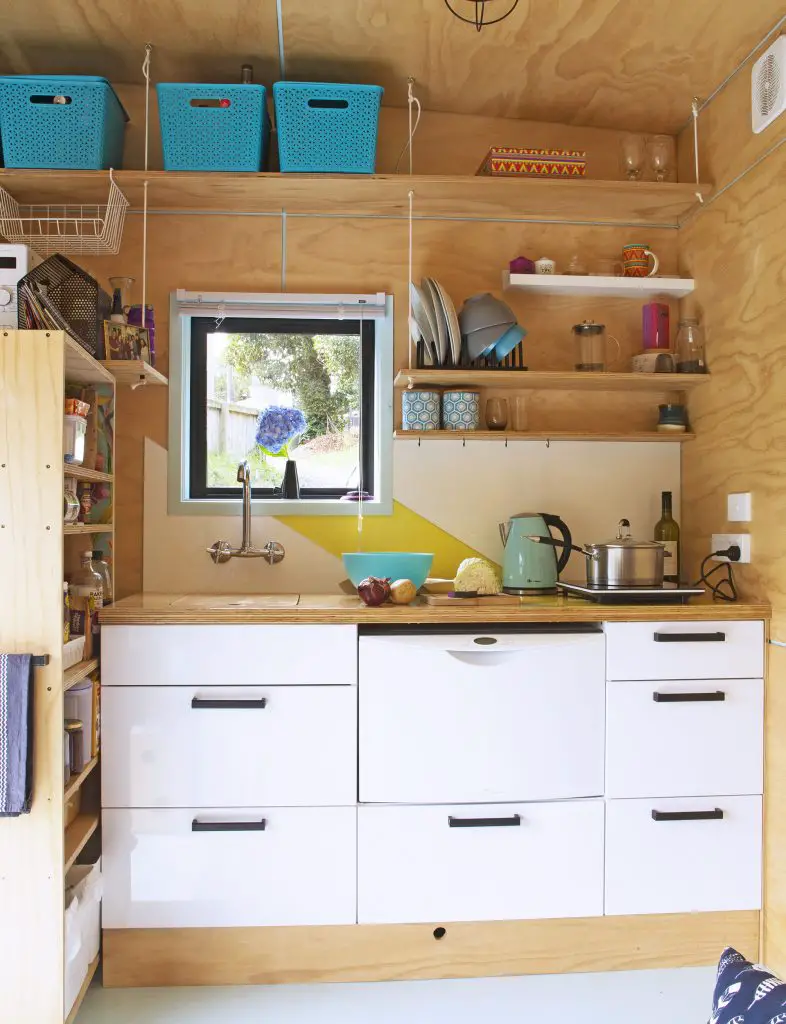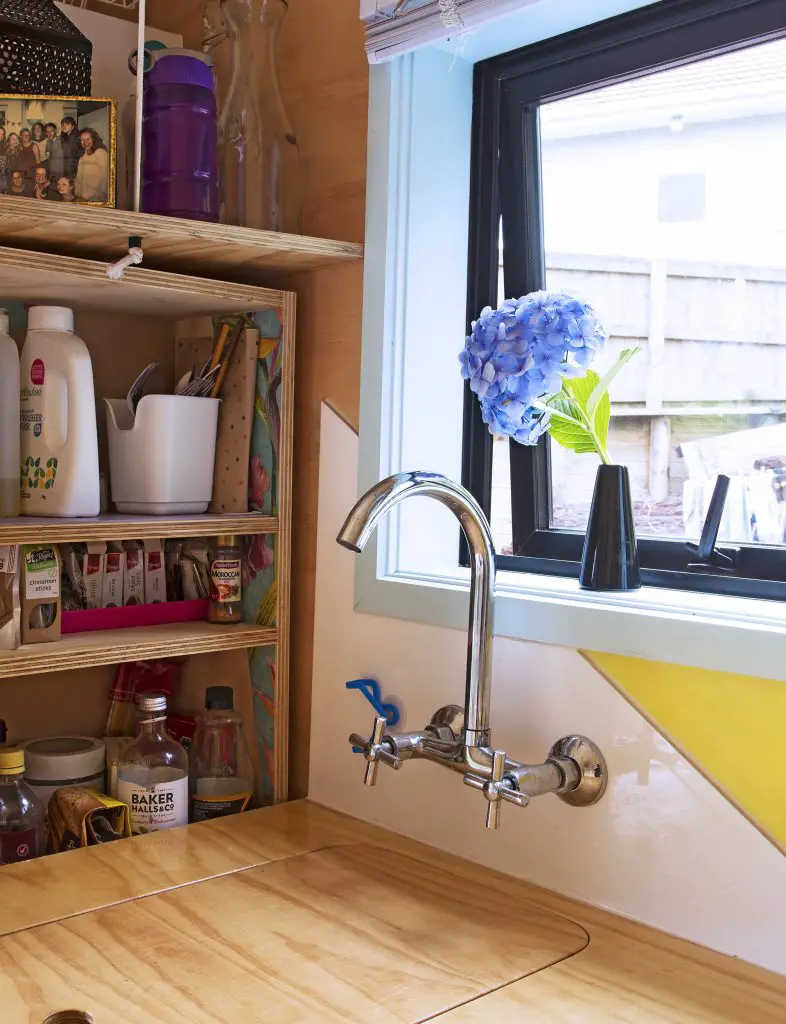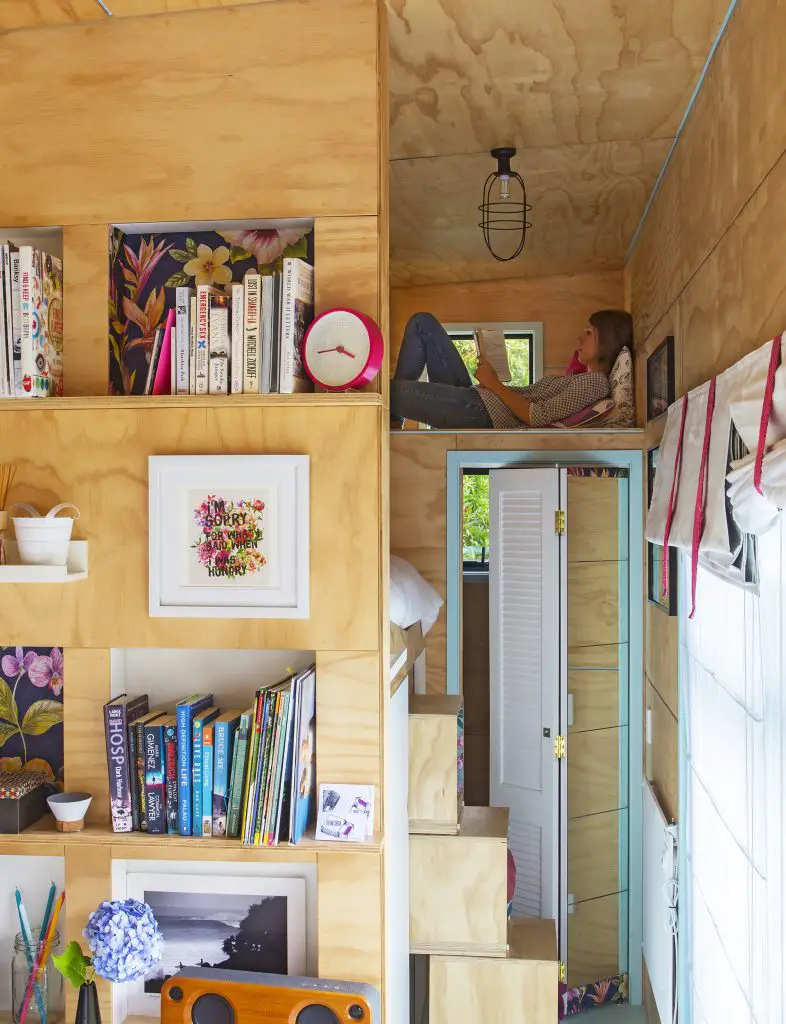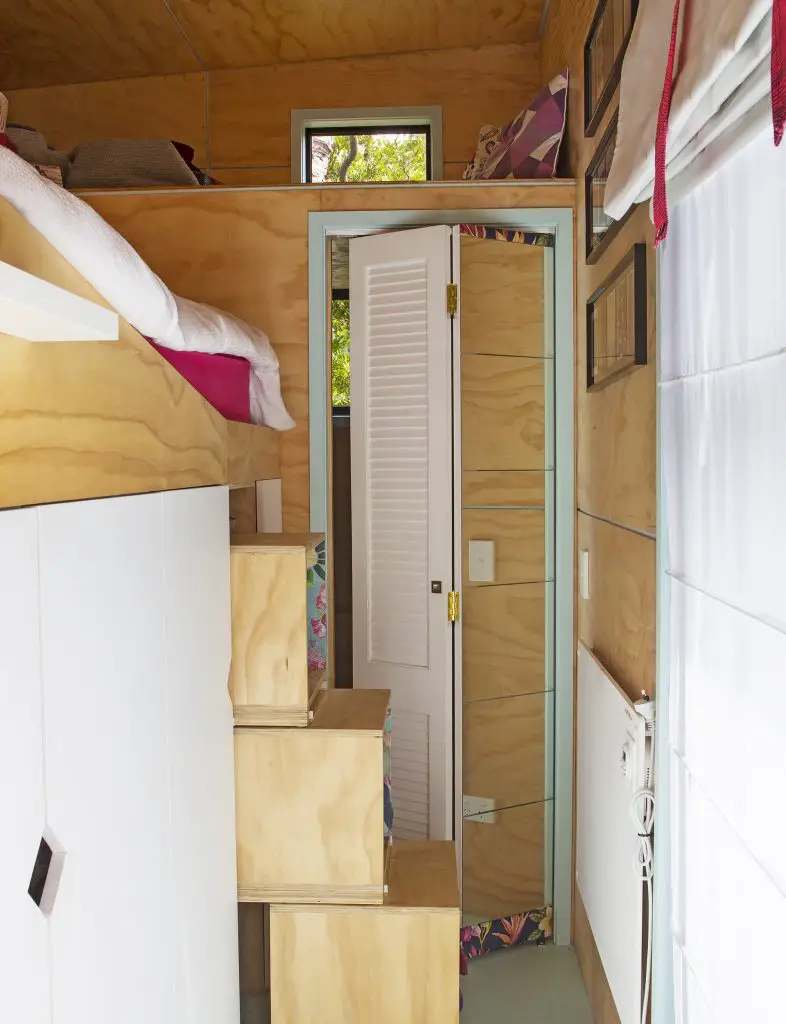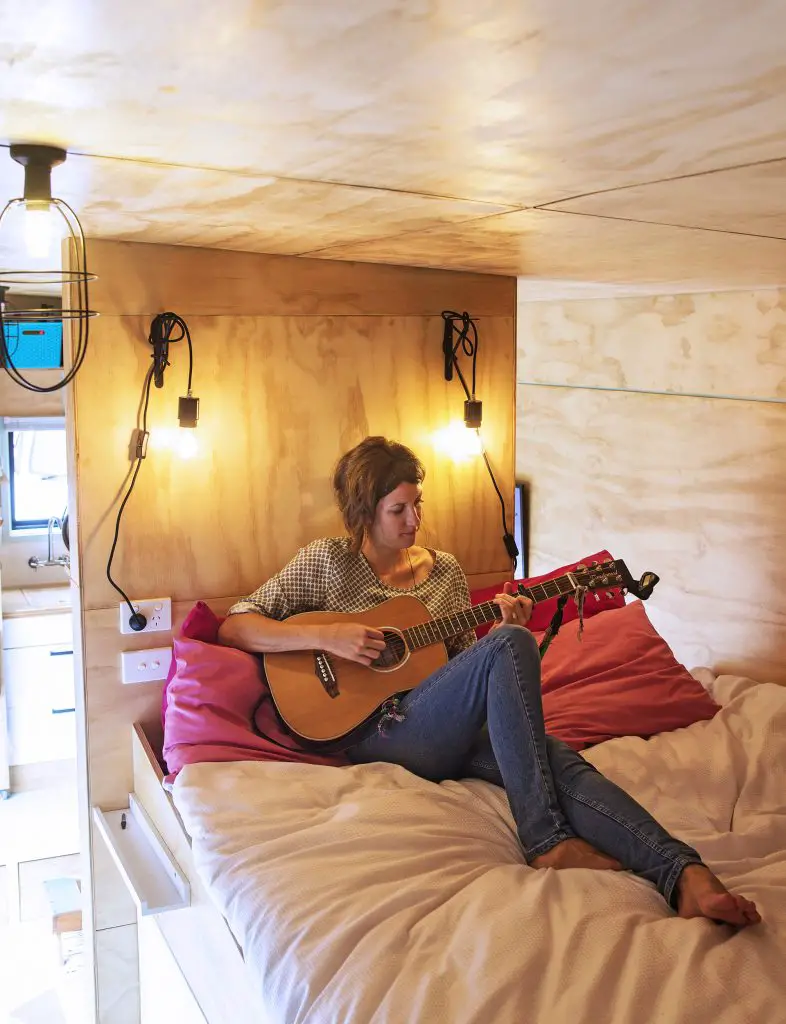 Words by: Monique Balvert-O'Connor. Photography by: Jane Dove Juneau.
Source : homestolove