Discovering the Beauty of Container Houses: A Masterpiece by Priscila Azzini
Hey there, dear readers! Today, I stumbled upon a project that completely took my breath away, and I just couldn't wait to share it with you. As the trend of shipping container homes gains momentum, finding unique designs amidst the sea of projects can sometimes be like searching for a needle in a haystack. But Living in a Container is the beacon that guides enthusiasts like us to these hidden gems.
Today's spotlight? A magnificent container house conjured into existence by none other than Priscila Azzini.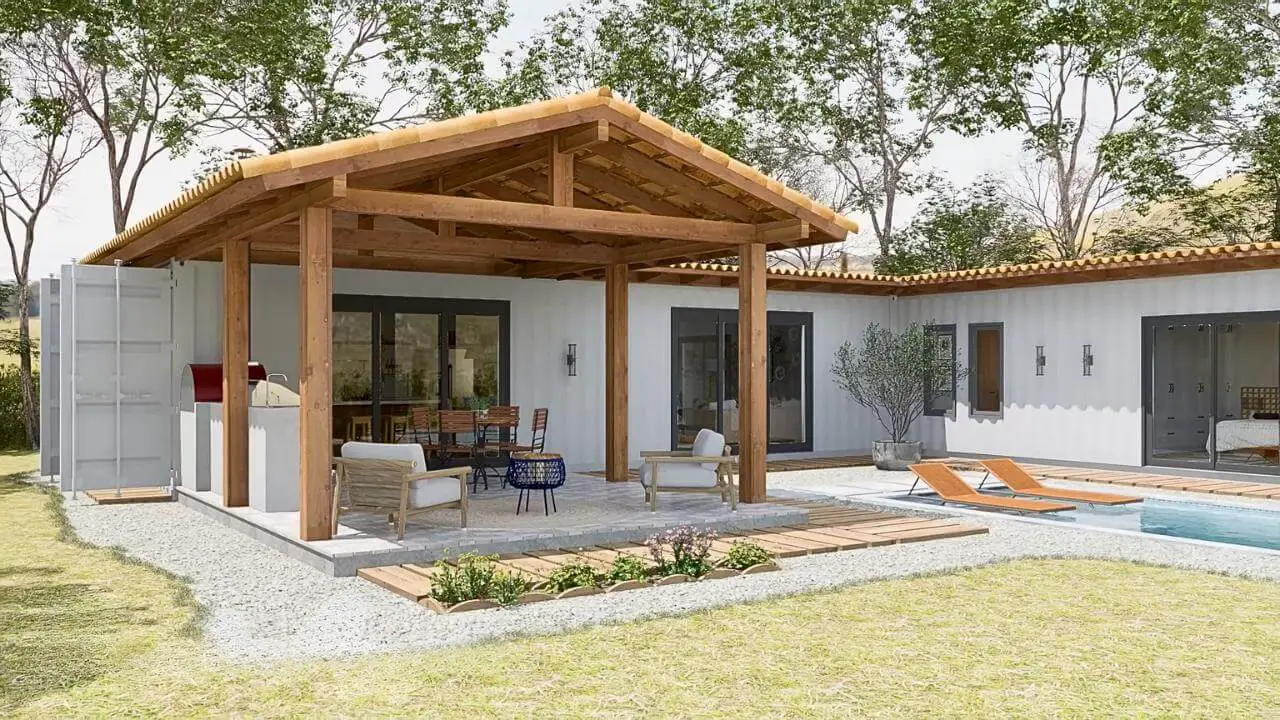 Imagine a home spread across four 40-foot HC containers, totaling a spacious 120m². Picture a vast integrated space that seamlessly combines the kitchen, dining, and living room. Envision a pantry, three cozy bedrooms with one as a suite, a bathroom, and an additional toilet. Sounds dreamy, doesn't it?
Here's something more impressive: this 4-container design has garnered over 2 million views on YouTube! And trust me, it's not a one-hit-wonder. Many of Priscila Azzini's designs have soared past the million-view mark. Curious? I've dropped some links for you to binge-watch later.
A Stunning Shipping Container Creation by Priscila Azzini
3 Bedrooms Luxury Shipping Container House Model by Priscila Azzini
This Shipping Container House Design Has Over 13 Million Views on YouTube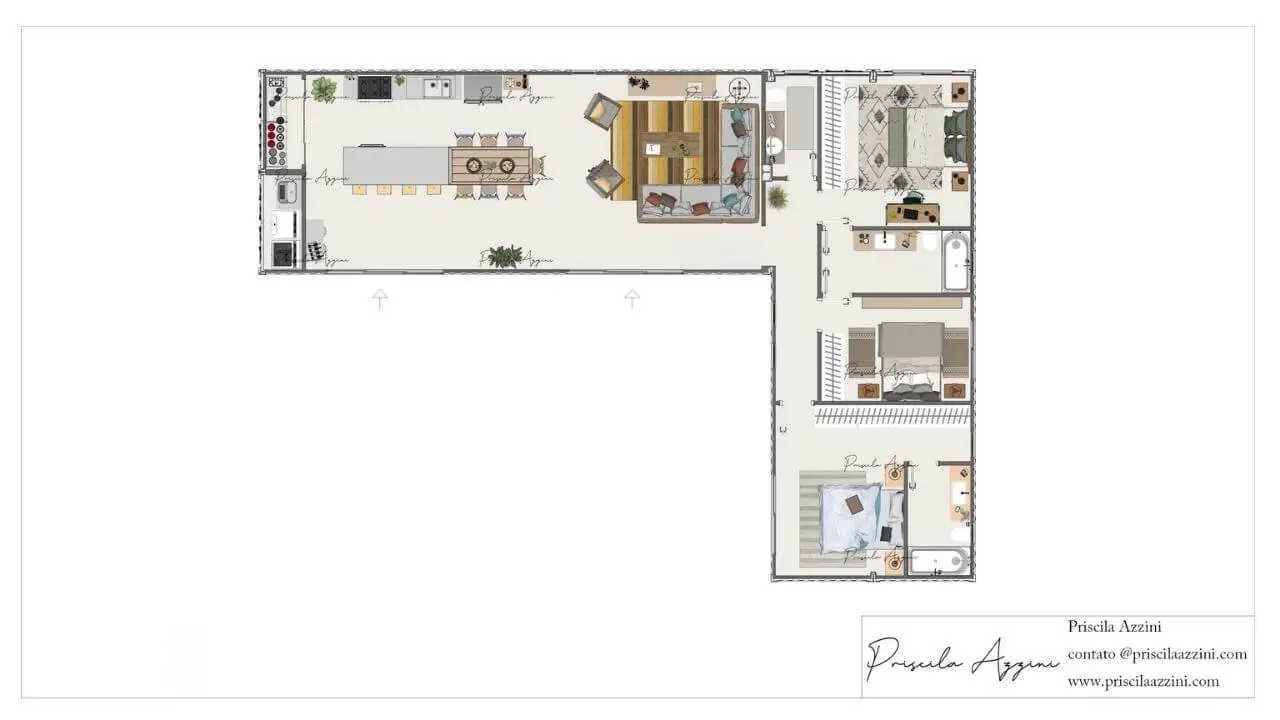 So, what makes this design stand out?
Crafted in an L-shape, the house immediately grabs your attention with its pristine white facade peppered with wooden accents. The sloping wooden roof not only shelters the abode but also extends to a veranda at the front, lending a U-shape aesthetic. The inclusion of sliding doors and windows is a genius move! Not only do they usher you straight into the garden, but they also bridge the gap between nature and indoors.
One can't help but admire the pool and the charming wooden path that winds its way around the house. It's these subtle details that set the house apart!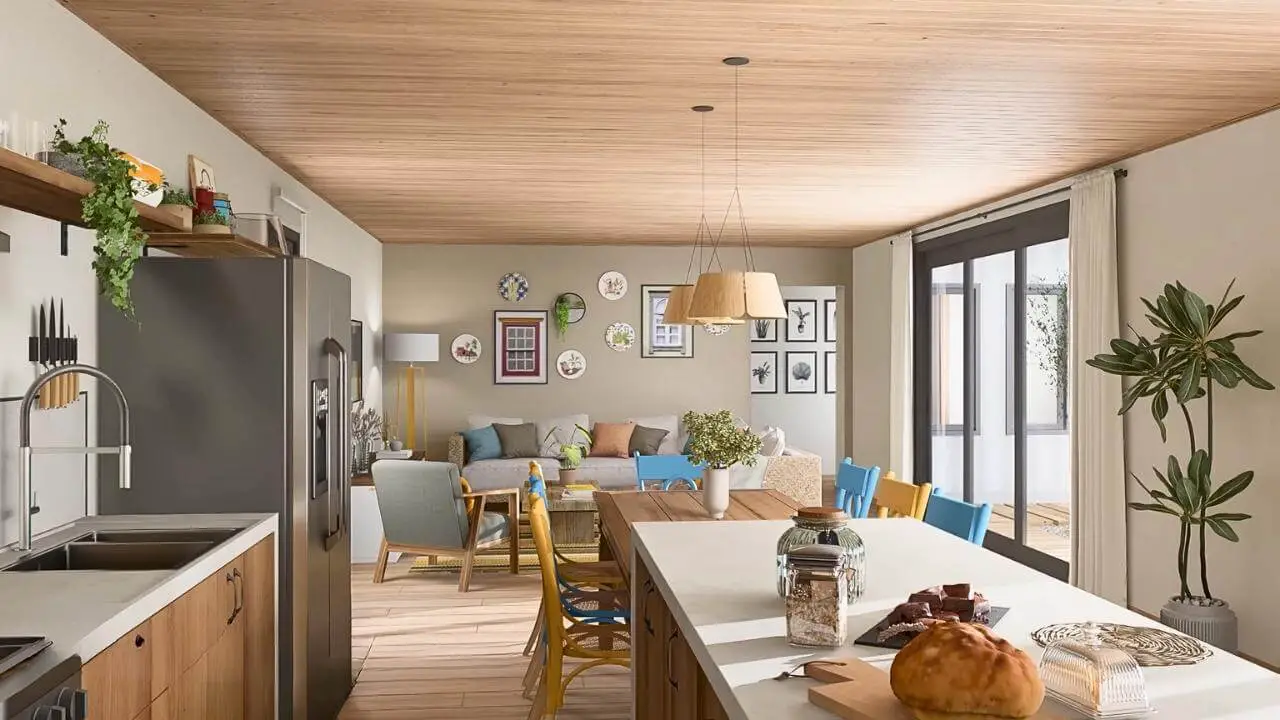 The interior? It's a serene dance of white and wood. Wooden details reign supreme, adorning built-in cabinets, ceiling coverings, floors, and even the furniture. In contrast, a dash of white here and there brings in a touch of modernity, culminating in a design that is both peaceful and balanced.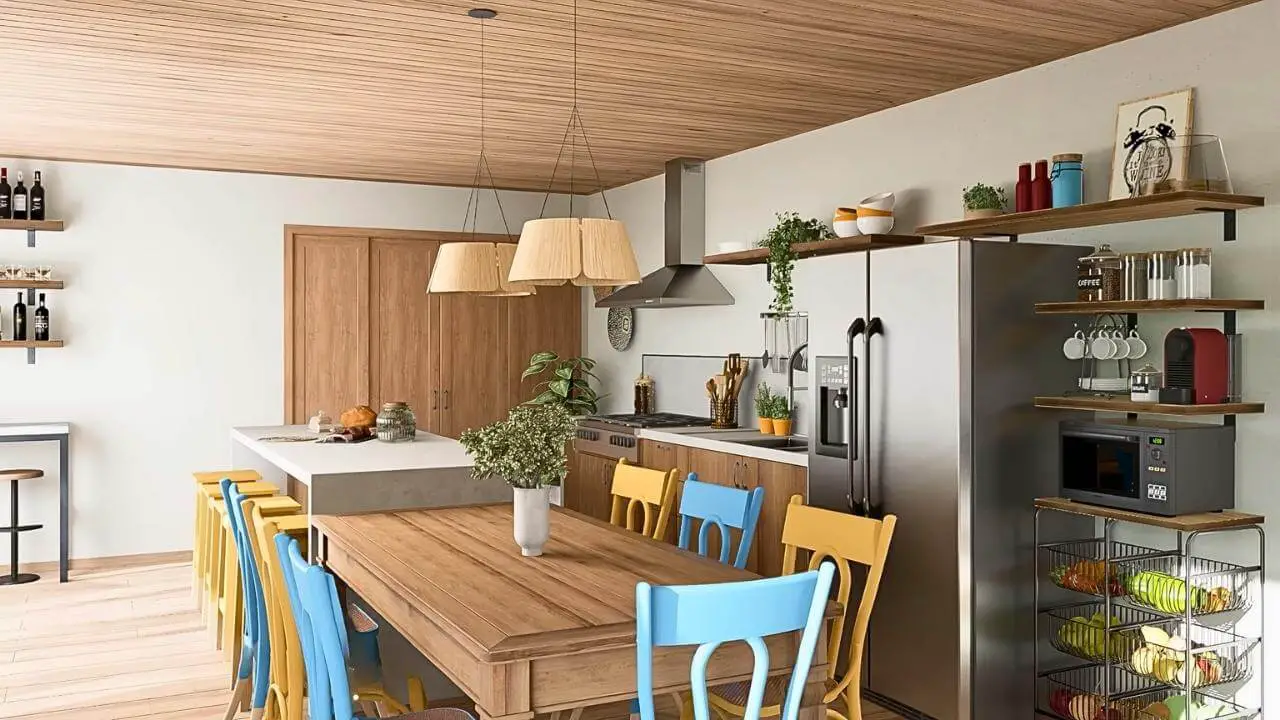 The world of container homes constantly evolves, reshaping our perspectives on architecture. Pioneers like Priscila Azzini are at the forefront, dazzling us with innovative designs that millions adore. If you're itching to view the complete video of this house, grab some popcorn and hit play below.
How about you? Are you a fan of container homes? What's the most striking feature of this design for you? Drop your thoughts in the comments, and let's get a conversation rolling! 🏠🌟