We continue to explore houses made with shipping containers in different parts of the world. Our stop today is Vietnam.
The project was built by Nhat Huy Real Estate Corporation. In the construction of the container house, three 40FT HC and three 20FT HC containers were used above the concrete piling and the basic supporting metal structure.
A total of 6 shipping containers were used, 1x20FT on the ground floor, 3x40FT on the second floor and 2x20FT on the terrace floor.
If you want to get information about this magnificent container house built in Vietnam, Check out here.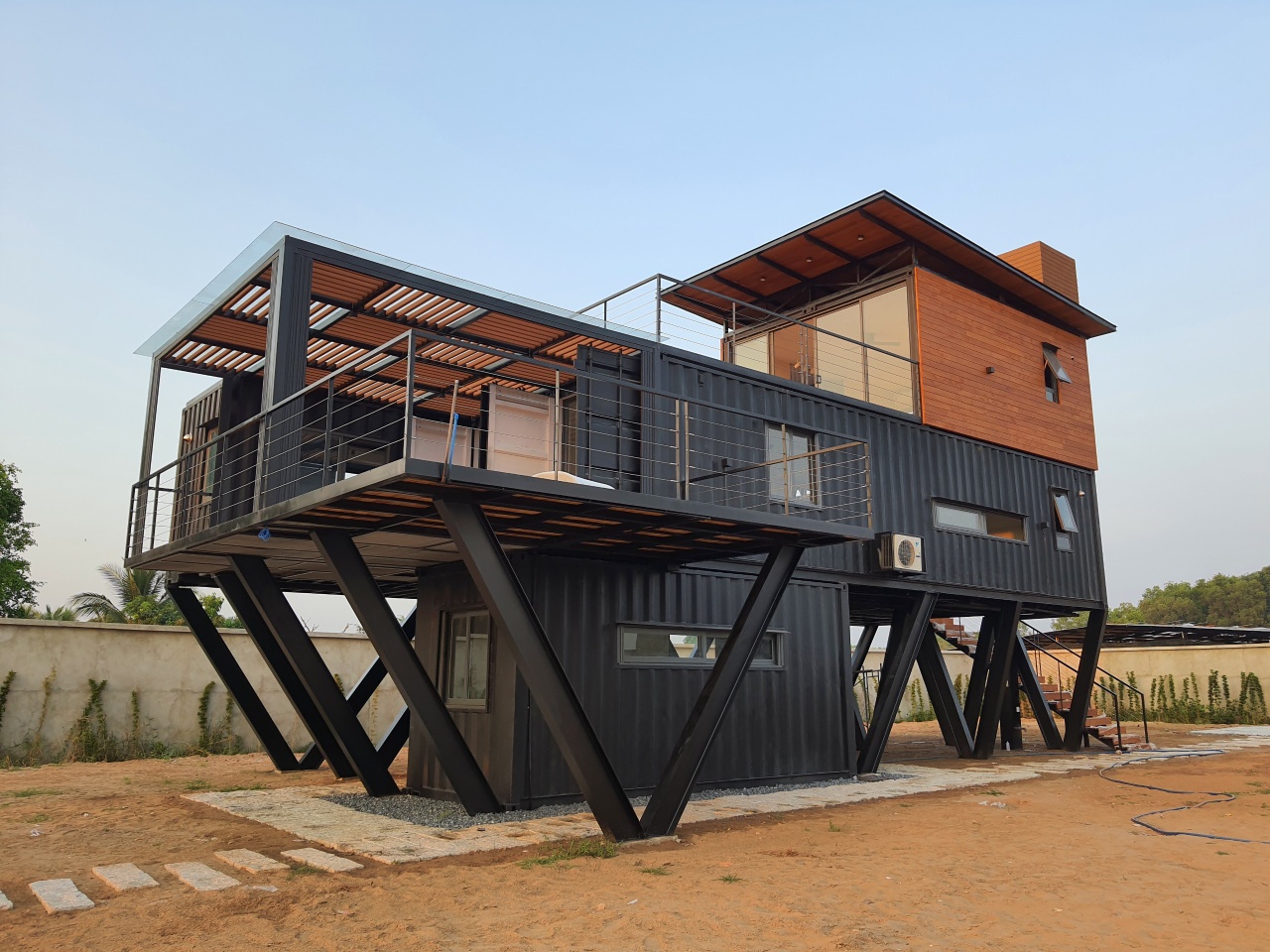 Those who followed our blog and social media accounts immediately remembered. The container house that comes to mind when you first look at this house is A Casa Suspensa Container House in Brazil. You can take a look at this unique house that inspired this house.
( A Casa Suspensa Container House – Brazil )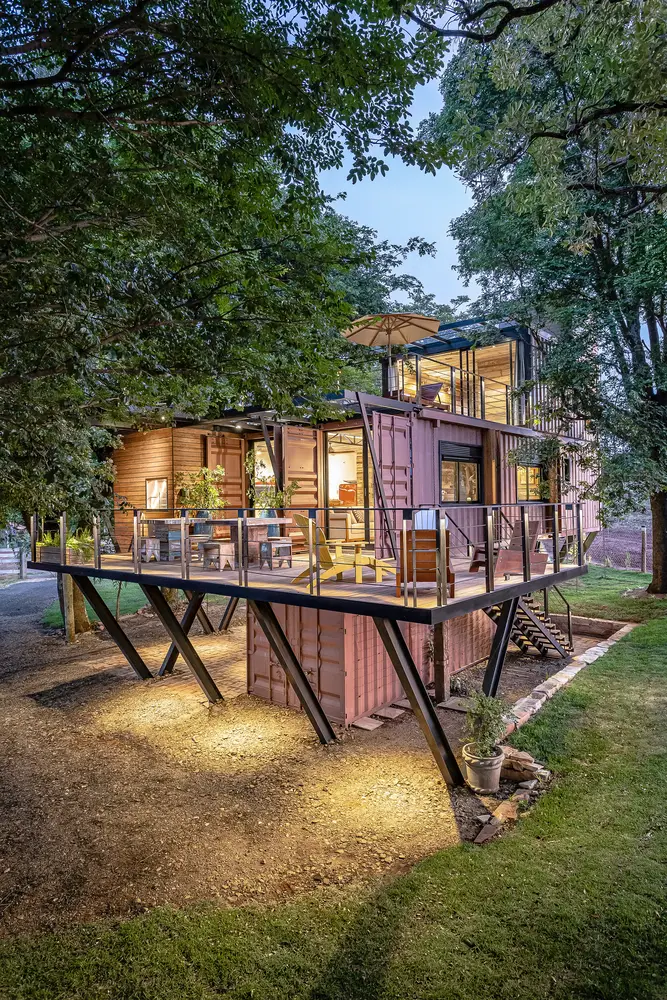 Building a New Home Made Easy – Using Shipping Containers to Create a Custom Habitat
Shipping containers are primarily used to transport products internationally, and they're strong enough to survive being moved across trucks and boats.
Sometimes a prefabricated home can be made from a single large container, or several smaller shipping containers would form multiple levels of the home. There are so many different types of shipping containers, which come in different sizes, shapes, colors, and designs.
These containers are available to ship almost anything, from cars, to furniture, to household appliances.
In order to build a modular home, all that's needed is a location with access to either natural light or electricity. The place could be a farm, a piece of land, or even a community park.
Modular homes are simply containers that are assembled and then put together into a particular design and specifications.
Building a container home is fairly inexpensive, especially when compared to the cost and time of traditional construction.
If you're looking to save money and have the freedom to move your Modular homes anywhere you like, then prefabricated shipping container houses are just the thing for you.
You can find various companies that specialize in shipping container houses. These companies will supply you with shipping containers of the right size for your particular needs. If you need several shipping containers for various projects, then they can also provide you with those.
Shipping containers can also be stacked to create homes, instead of modules. These modular homes take the place of an ordinary detached home.
Stackable containers make for some amazing architecture. They can easily be reconfigured, rearranged, or reconfigured again, should you ever need to move, because they stack in neat bundles.
You can purchase containers with different floor plans. Some stacking allows for a four-story home, but it's not uncommon to find three stories and more in some cases.
Not only can ship containers are used as foundations for modular homes, but they can also be used as storage, or even for business offices.
Many companies will rent out additional space for storage purposes and ship their own products from one location, to another location. Many businesses will use containers as a temporary warehouse, until their permanent facility is ready.
You might want to rent multiple containers to form your office space. Then, when you need a larger area, you simply pick up the tab on who will provide you with the shipping containers, and the containers themselves, until your permanent facility is ready.
Many people are confused as to what these types of containers actually are.
Shipping containers are actually pallets or crates, which are used to transport products between two locations. Container houses are actually homes built with the use of several modular containers. This makes sense, because shipping containers, and modular homes, are both created with the same goal in mind – sustainable living.
You can find many rental homes and eco-friendly homes built using containers, because these containers aren't just used for shipping goods, but are designed to be used for storage purposes, to create office space, to provide a place to train new employees, to provide a home for an elderly loved one, to keep a fishing boat at a lake, to help renovate a home, or as a means of temporary living, until a permanent solution is found.
If you are interested in structures made with shipping containers, you can find what you want among thousands of container house models. Be aware of the contents by following our Facebook and Pintereset accounts.
BUILD YOUR OWN SHIPPING CONTAINER HOME STEP BY STEP COMPREHENSIVE GUIDE