Two entrepreneurs who have spent their careers fixing up old houses for resale have constructed a home out of six shipping containers. 
Matt Jakstis, 28, and Jonathan Sanders, 31, said the idea behind the two-story home on 2590 Island Ave. in San Diego was to keep costs down and follow the trend of reusing old material instead of wood for a new home.
"It's a matter of creating whatever you can dream up and what the city will accept," Sanders said. 
The home recently went on the market for $799,000.
The three-bedroom, three-bathroom home is made up of three 320-square-foot steel shipping containers on the bottom and three on top for a total of 1,920 square feet. The containers were purchased used for about $3,000 each. 
Stained pinewood has been screwed into the side of the home, making it hard to believe the home was built using boxes that once rocked back and forth on the sea. 
It's not the first time someone has built a container home in San Diego County. Downtown designers RAD Lab built the popular East Village shopping and concert venue Quartyard out of shipping containers.
With its proximity to downtown and South Park and a good school across the street, the container house in the Grant Hill neighborhood would typically sell in less than a month. 
From the balcony, guests can watch cars zip along on the San Diego-Coronado Bridge and sunlight glisten on the dome of the San Diego Central Library. 
The ground level of the newly built home is covered in laminate wood flooring. Paintings of ocean scenes adorn the light lime-green walls.
( Affordable Shipping Container House Assembled in 48 hours in Downtown Los Angeles )
The container home has everything a modern home would have: plumbing, heat and air conditioning. The city's Development Services Department said it  has passed its foundation and meter inspections. 
And if the owner decides to move, the home is "very mobile," Jakstis said.
The creation of the container home was lauded by Borre Winckel, president of the San Diego Building Industry Assn., who said a lack of construction and homes for sale in Southern California mean the market can benefit from innovation.
"It makes an important point that we have to have alternative solutions," he said. "As far as we're concerned, anything should be on the table — all housing options."
Sanders said total construction was about $280,000, which he estimated is about $100,000 less than a traditional home. 
The duo acquired the property through their company, GetBidOn, for $220,000 last year. They said it stayed vacant for years because it is on steep terrain challenging to build on. The home was designed by Sanders' other company, GBO Homes.
Despite its coolness factor, not everyone is impressed. Gary London, president of London Group Realty Advisors, said the problem with a home manufactured off-site — despite its popularity among some housing advocates — is that the cost savings are not enough to make it worth it.
"None of these techniques I've seen save enough on those components to overcome the biggest obstacle, which is perception," he said. "The perception is that a site-delivered home is inherently inferior."
London said the price asked for the home shows that cost savings for construction are not passed onto the buyer, making it a tough sale for the general market.
"It basically appeals to the narrow, eccentric band of the market that thinks this is pretty jiffy," he said.
There have been seven newly built homes that sold this year in the same ZIP Code, according to CoreLogic. The most expensive was $1.25 million for a colonial revival home in South Park that had three bedrooms and four bathrooms. 
The most recent house to sell near the container home, also on Island Avenue, is about 500 feet away and sold for $595,000 in April. Built in 1923, that home is 2,027 square feet and has three bedrooms and three bathrooms.
Living in a Container explores projects made with shipping containers around the world and shares them for you.
Don't forget to take a look at the structures made with other amazing shipping containers on our site!
We invite you to send in your story and container homes photos too so we can re-share and inspire others towards a simple life too. Thank you!
You can share this using the link and social media re-share buttons below. Thanks!
» Follow Living in a Container on Social Media for regular shipping container house updates here «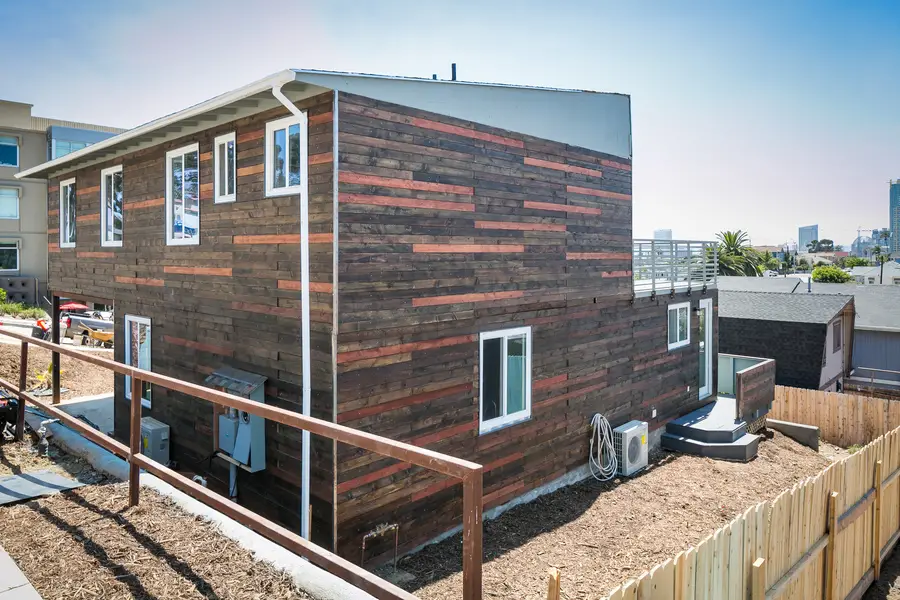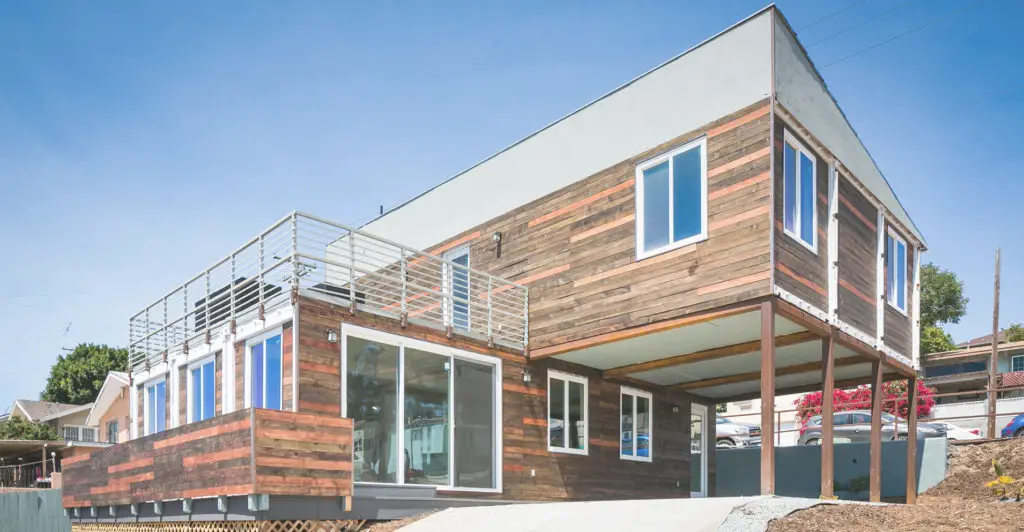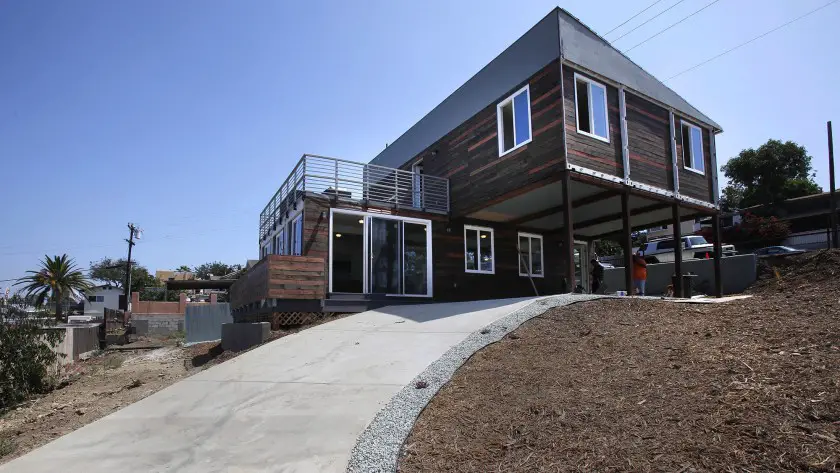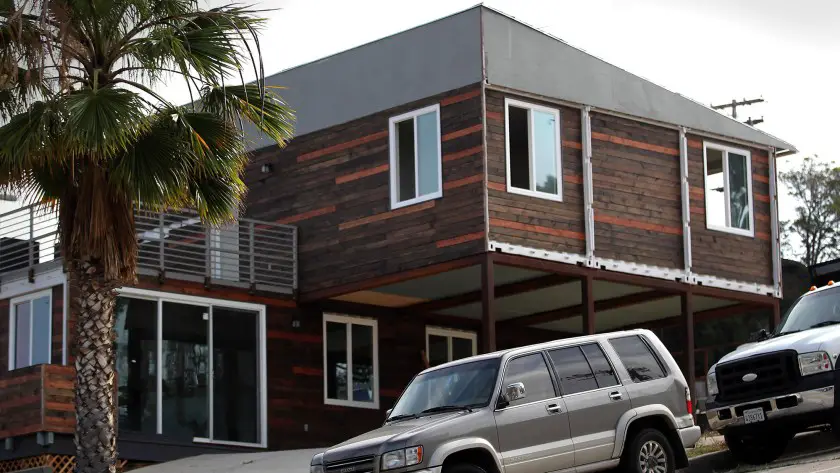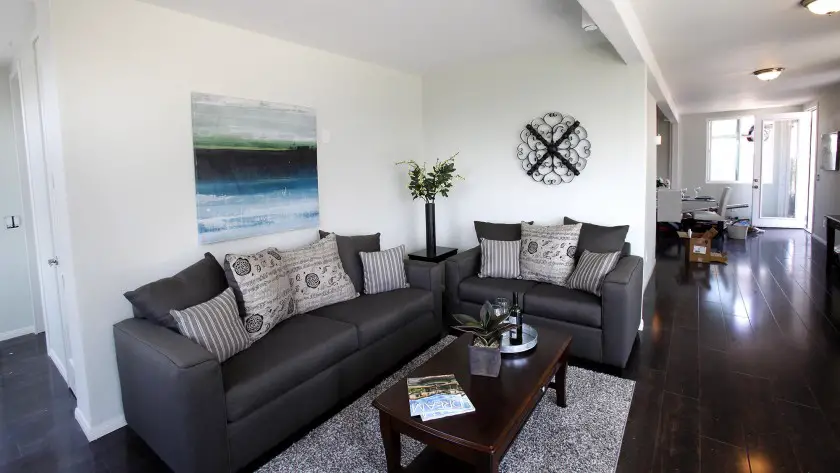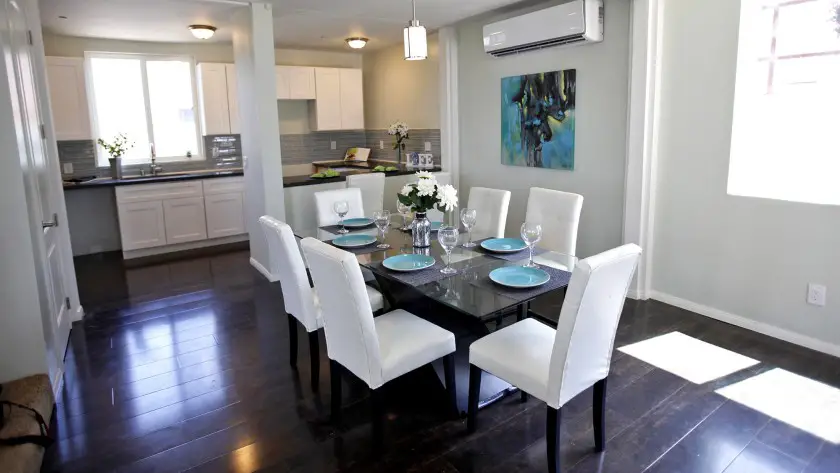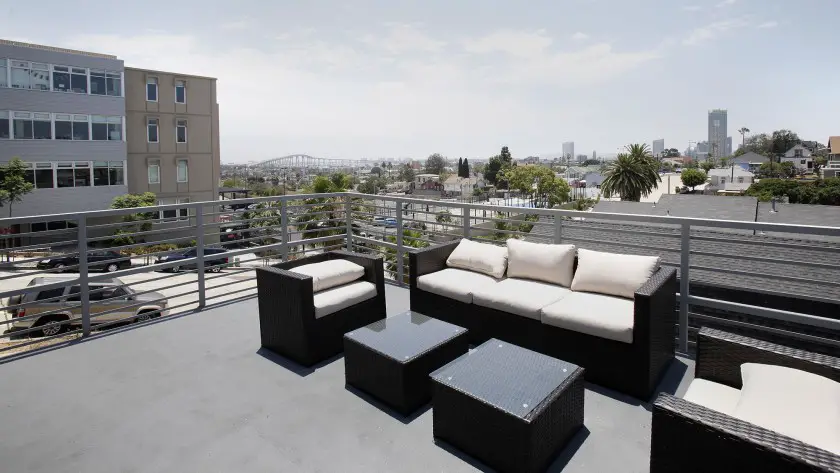 Source : latimes
For more container houses please check our home page living in a container