Container houses are becoming increasingly popular in Spain due to their many benefits. They are made from recycled shipping containers and are therefore much more environmentally friendly than traditional homes. They are also much cheaper to build and can be designed to suit any budget or style preferences.
Another advantage of container homes is that they can be easily assembled and disassembled.
Jaime Garces's container house is a great example of how shipping containers can be repurposed into something new and useful. He used three shipping containers to create a comfortable and stylish home for himself and his family. ( Container House Designs )
Jaime Garces actually ordered one shipping container for storage. Jaime liked the shipping container so much and he ordered 2 more. Built this stylish container house with 3×40 ft containers.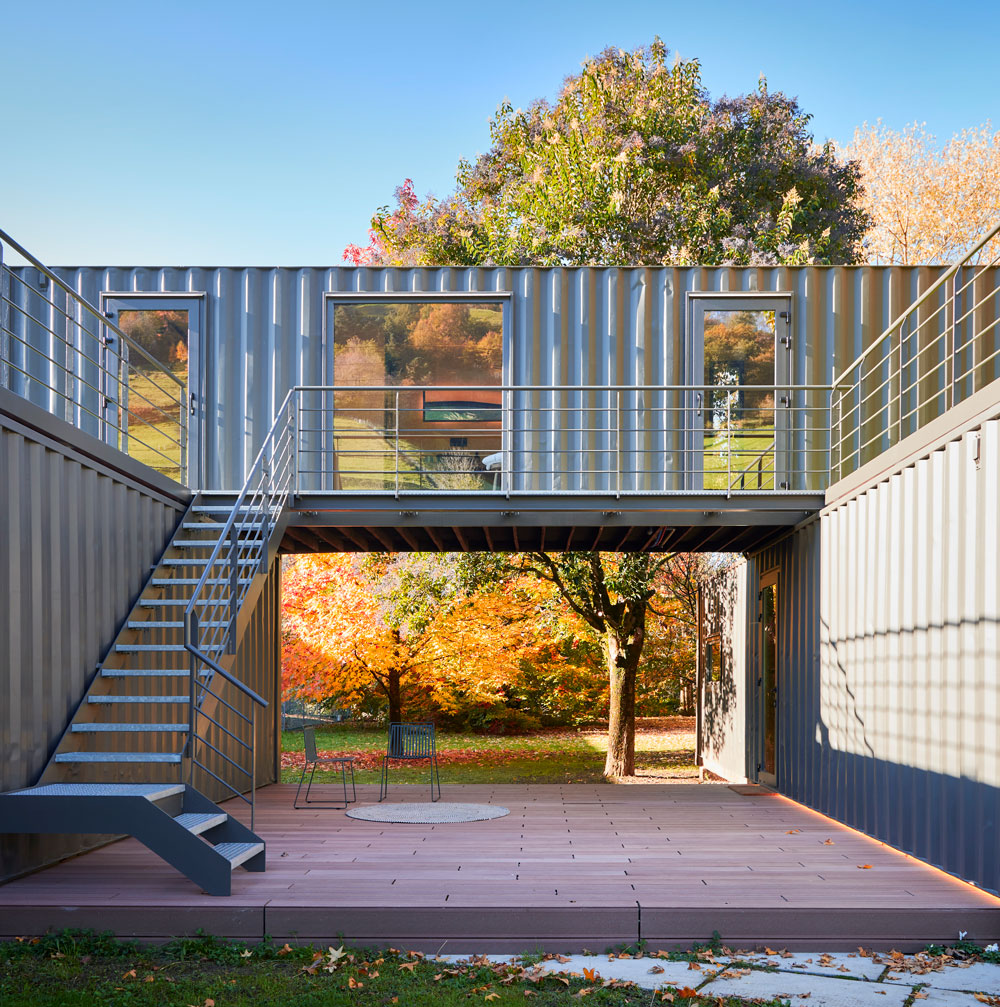 3 shipping containers stacked quite easily. 2 containers below and 1 container above.
One of the containers below is used as a 2-car garage.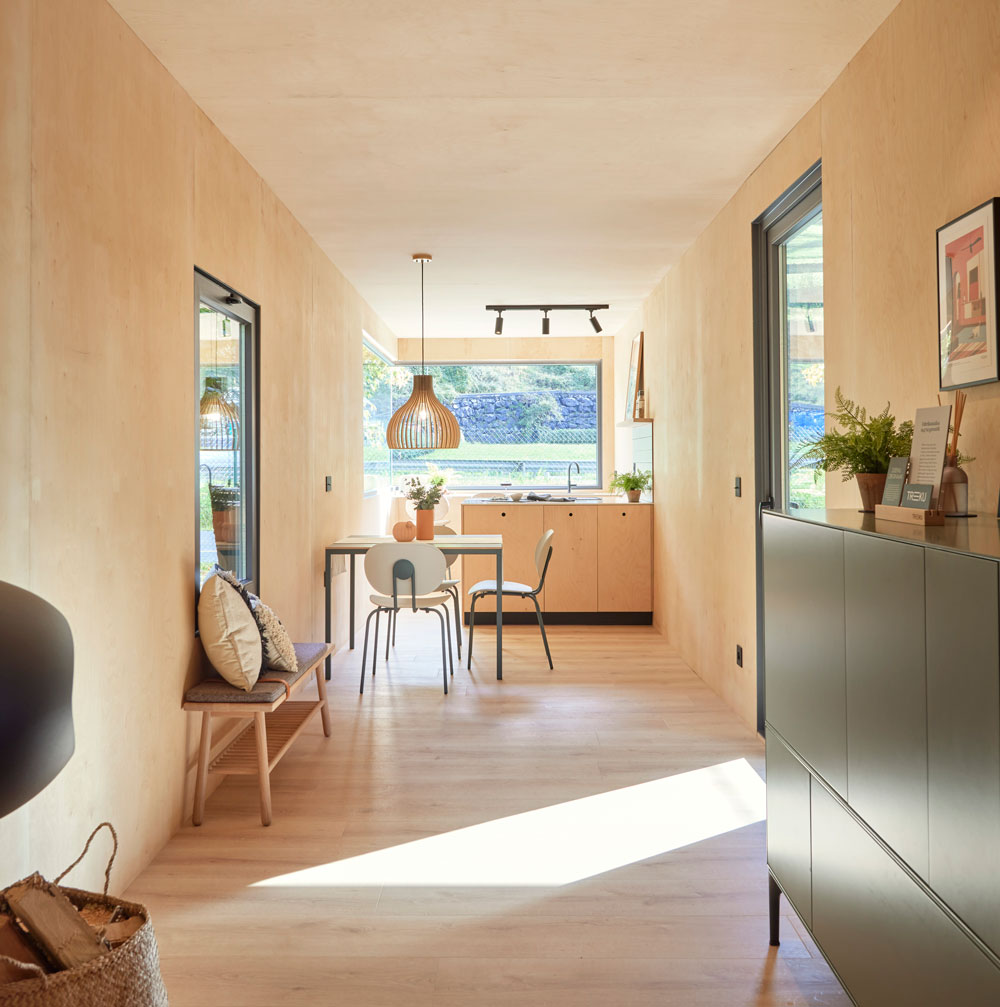 The kitchen and living area are both in one large container.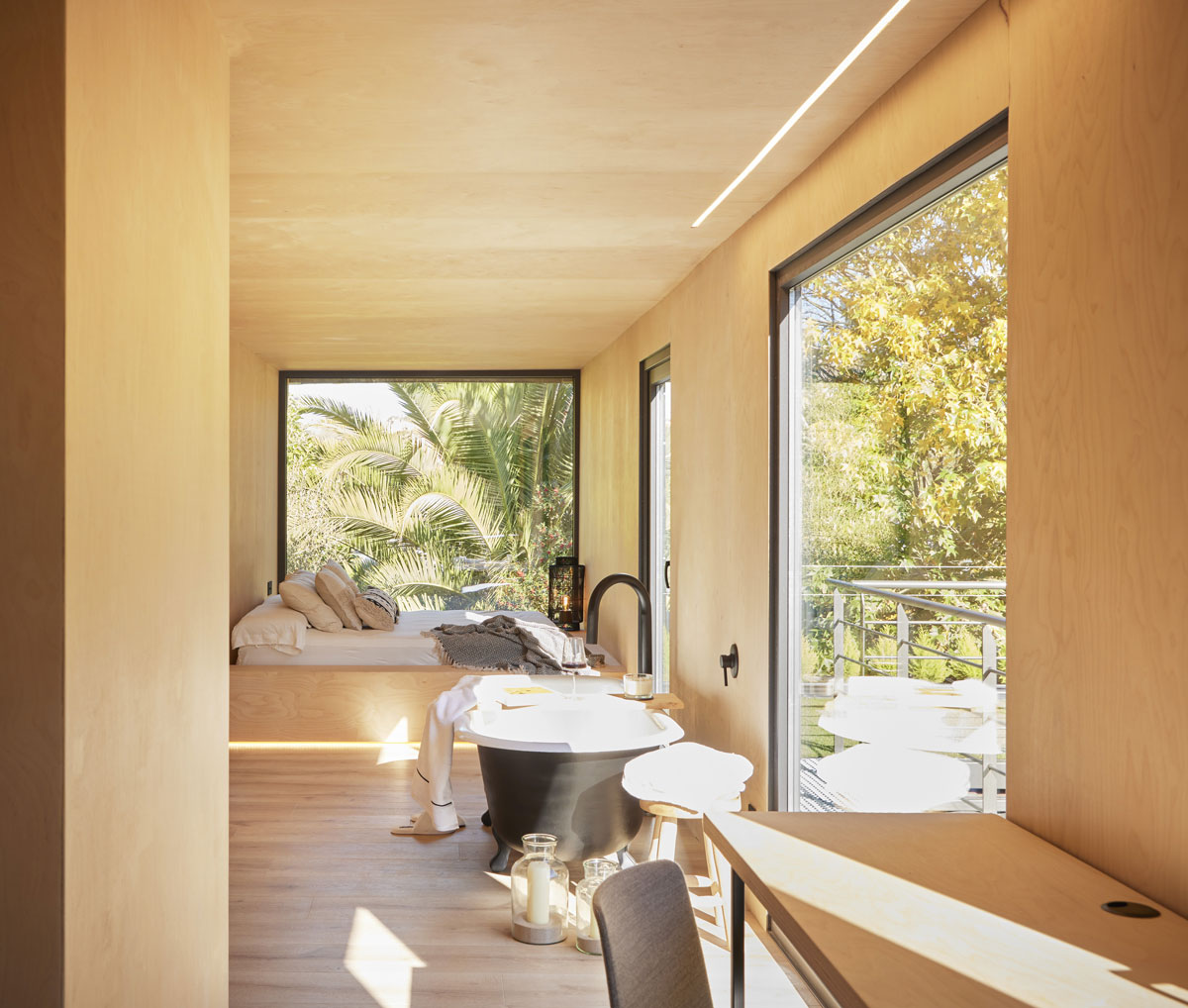 The container above contains the bedroom and bathroom.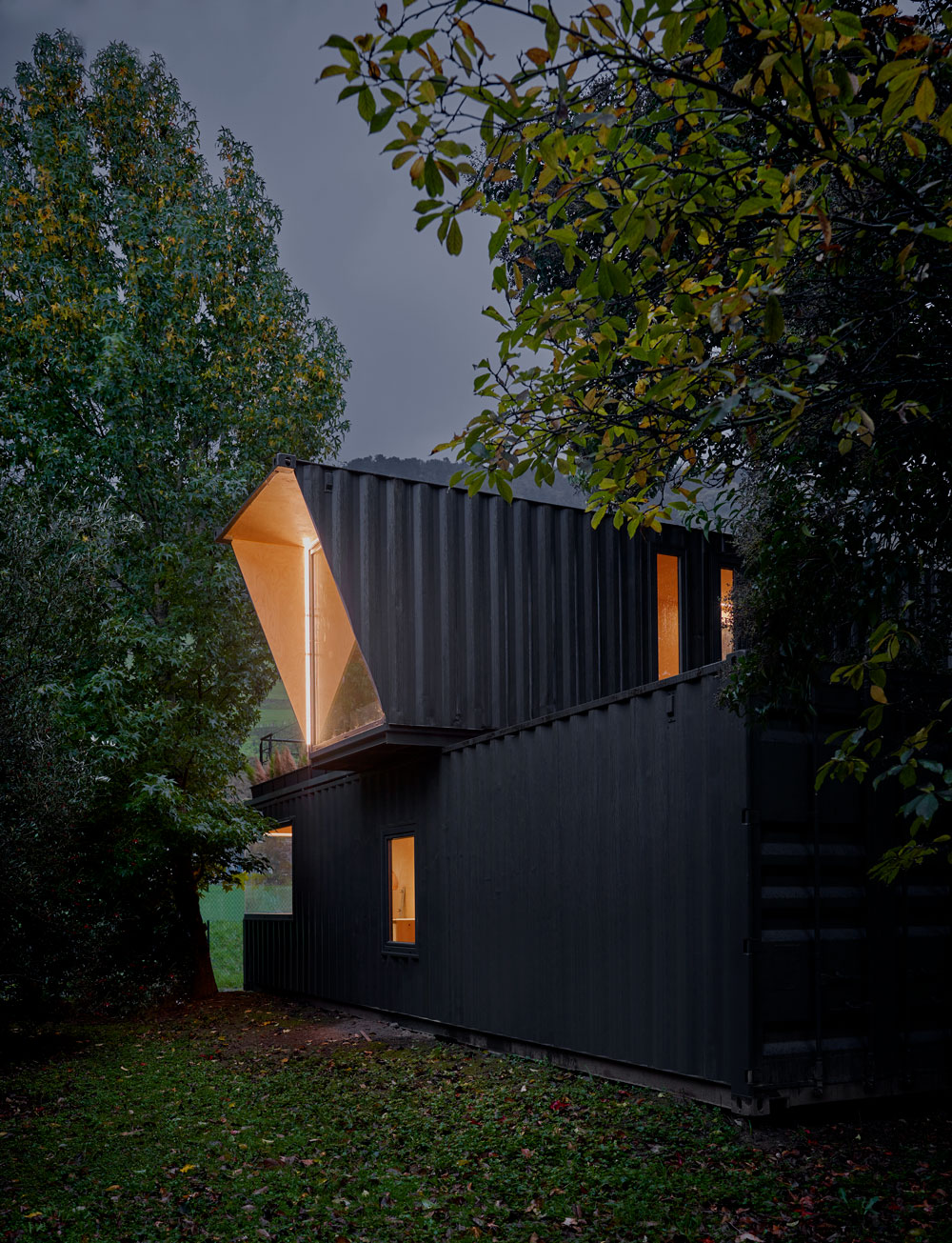 The front of the container here has an elegant and modern design which gives you a feeling that we are outside.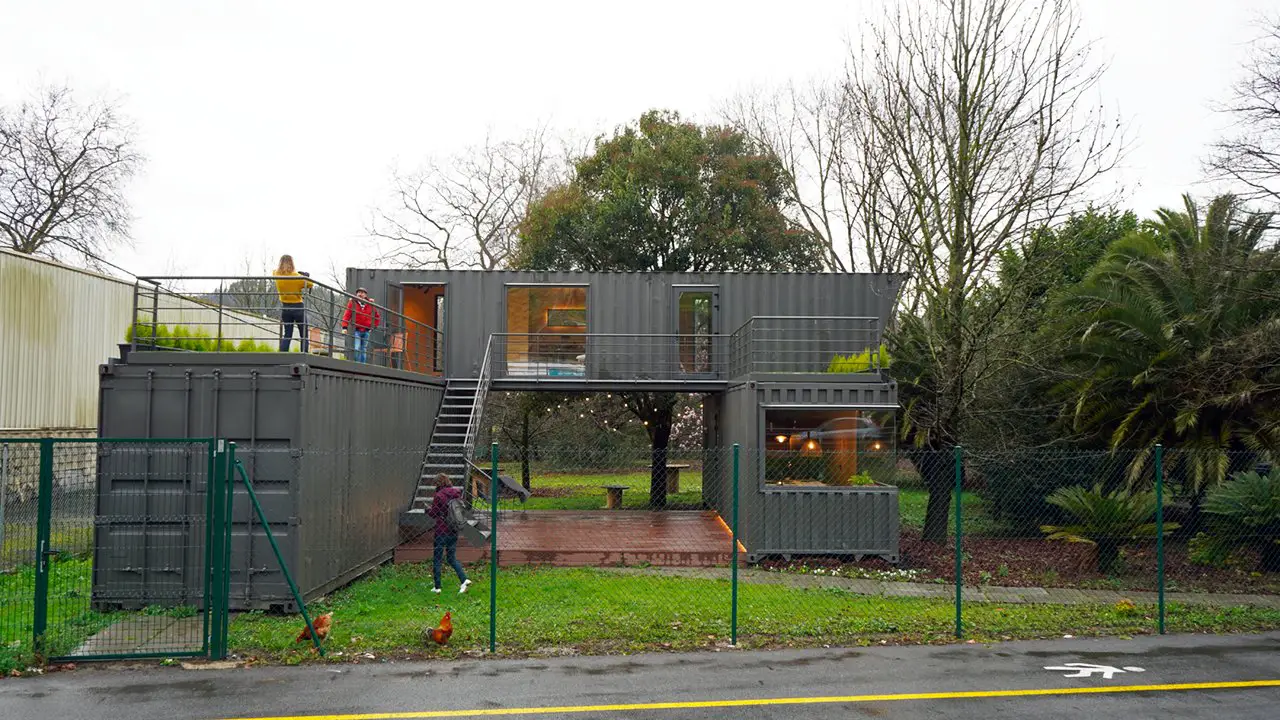 The industrial exterior of this house is compensated by an elegant and simple interior design. Birch plywood veneers cover all walls in order to give it that authentic look, while also providing durability for your home's every day use.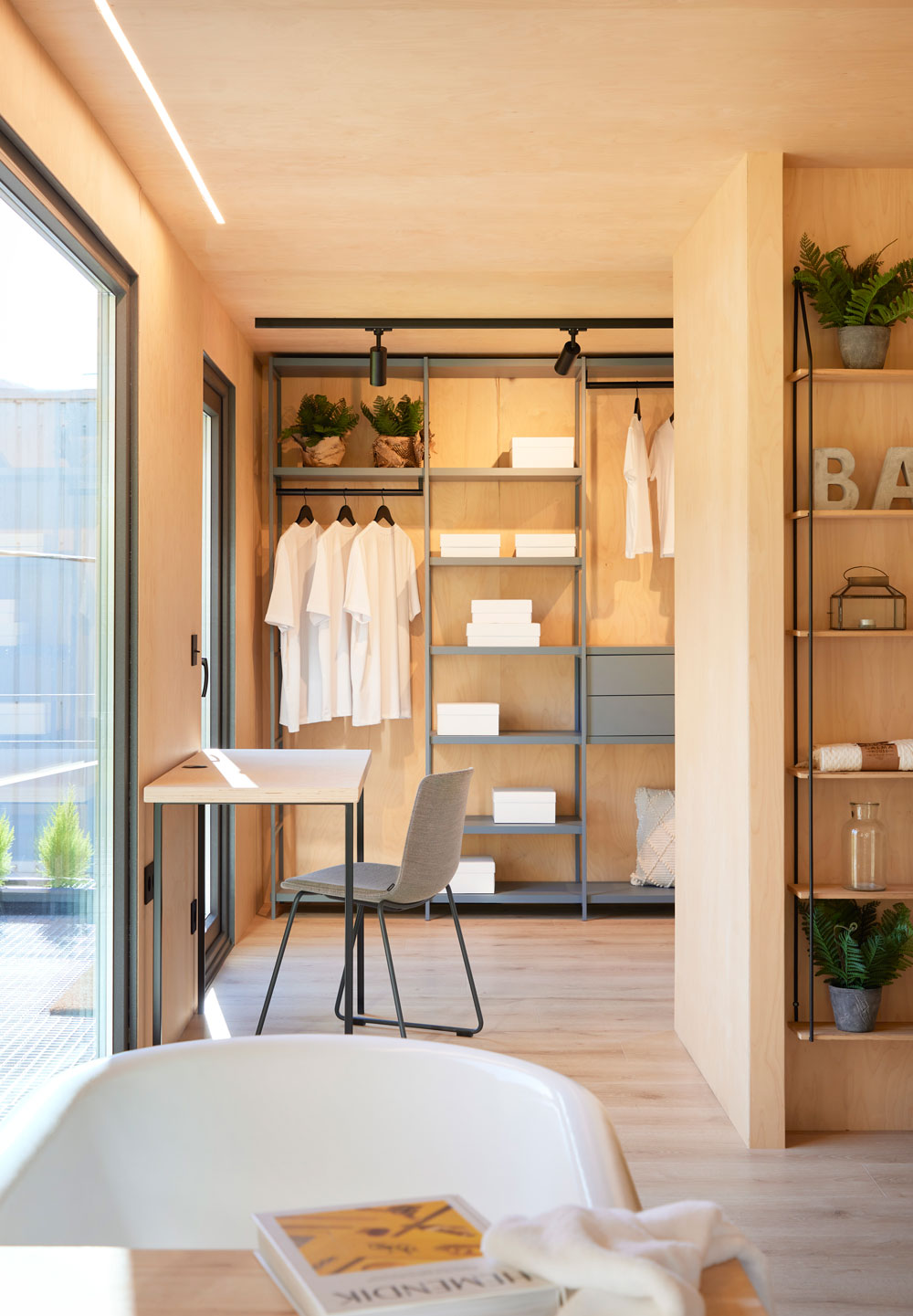 The plywood on the walls was varnished to remove the dirt, but on the ceiling it was left raw to preserve its naturalness.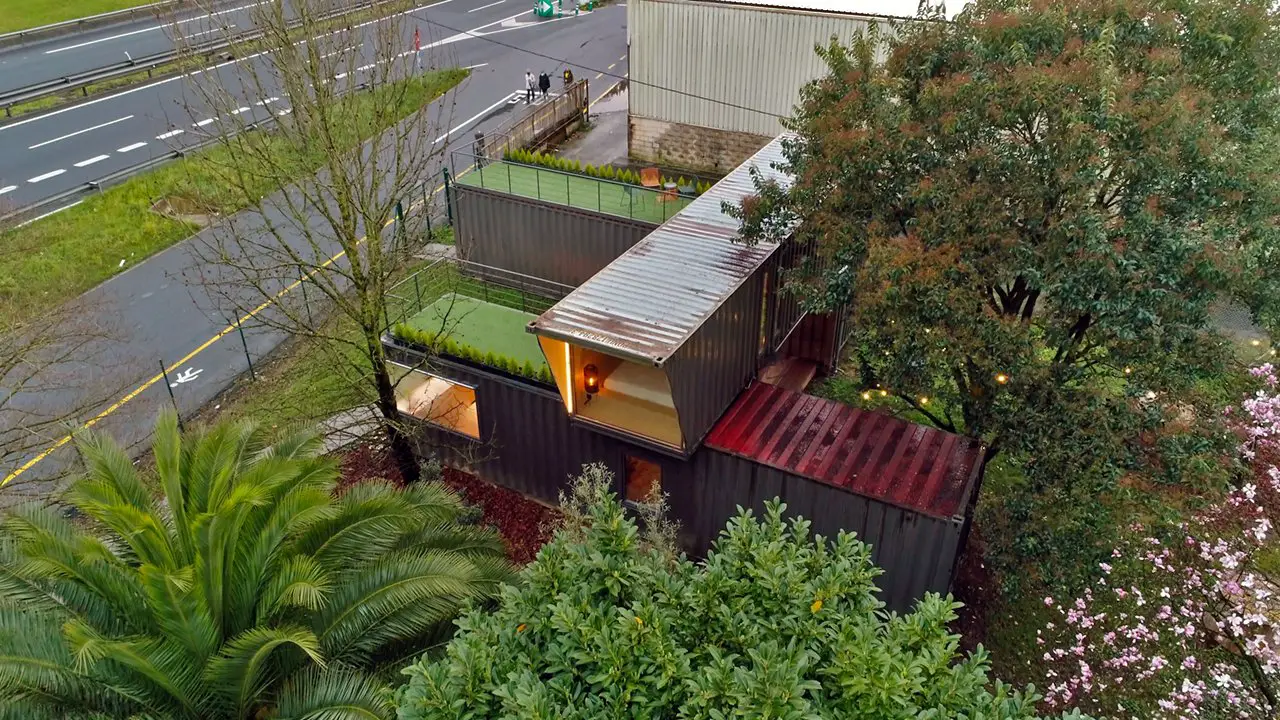 The spaces on the upper floor of the container house were used as balconies.
Manufacturers : BASOKO
There is no doubt that container homes are becoming increasingly popular.
In fact, their popularity has been growing steadily for years. But what is it about container homes that make them so appealing?
For starters, container homes are extremely affordable. Because they are made from recycled shipping containers, they are very cost-effective to build. Additionally, container homes can be built very quickly and easily. In most cases, it takes just a few weeks to construct a container home.
Read Also : The Gorgeous Forest and Ocean View Container Home
Another appealing aspect of container homes is their sustainability. Shipping containers are made from steel, which is one of the most recyclable materials on the planet. Container homes are also highly energy-efficient. Because they are made from recycled materials, they require less energy to heat and cool.
Container homes also offer a high level of flexibility.
They can be designed to fit any specific need or desire. And, because they are so easy to construct, they can be easily modified or expanded as needed.
Finally, container homes offer a unique and stylish look. Because they are made from recycled materials, they often have a very industrial feel. However, they can also be designed to look modern and sleek. Container homes can really stand out from the crowd and make a statement.