Container homes have been gaining in popularity all over the world, and Thailand is no exception. There are a number of reasons why people are choosing to live in container homes, but some of the top reasons include cost savings, efficiency, and sustainability.
Container house is located in Nakhon Nayok, which is just a two-hour drive from Bangkok. This makes it the perfect place to stay if you're looking for a quiet, rural getaway, but still want to be close to the city.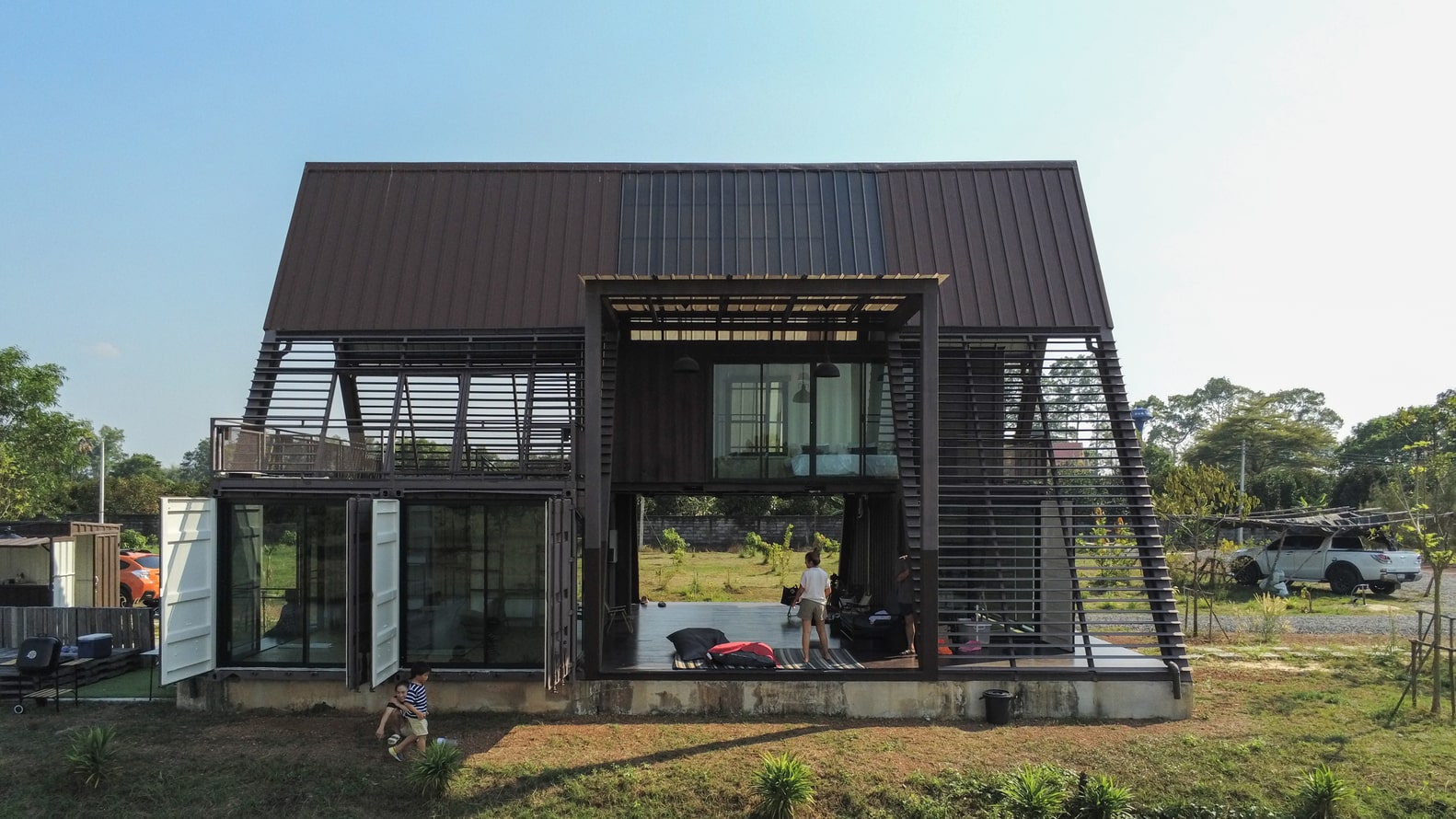 The house is designed to be very open and welcoming.
Container house has an unconventional design. It is not typical rectangular box shape. The house is A-shape. This makes for a very unique look that is sure to turn heads. The inside of the house is just as unique as the outside. There are no straight walls or 90-degree angles anywhere.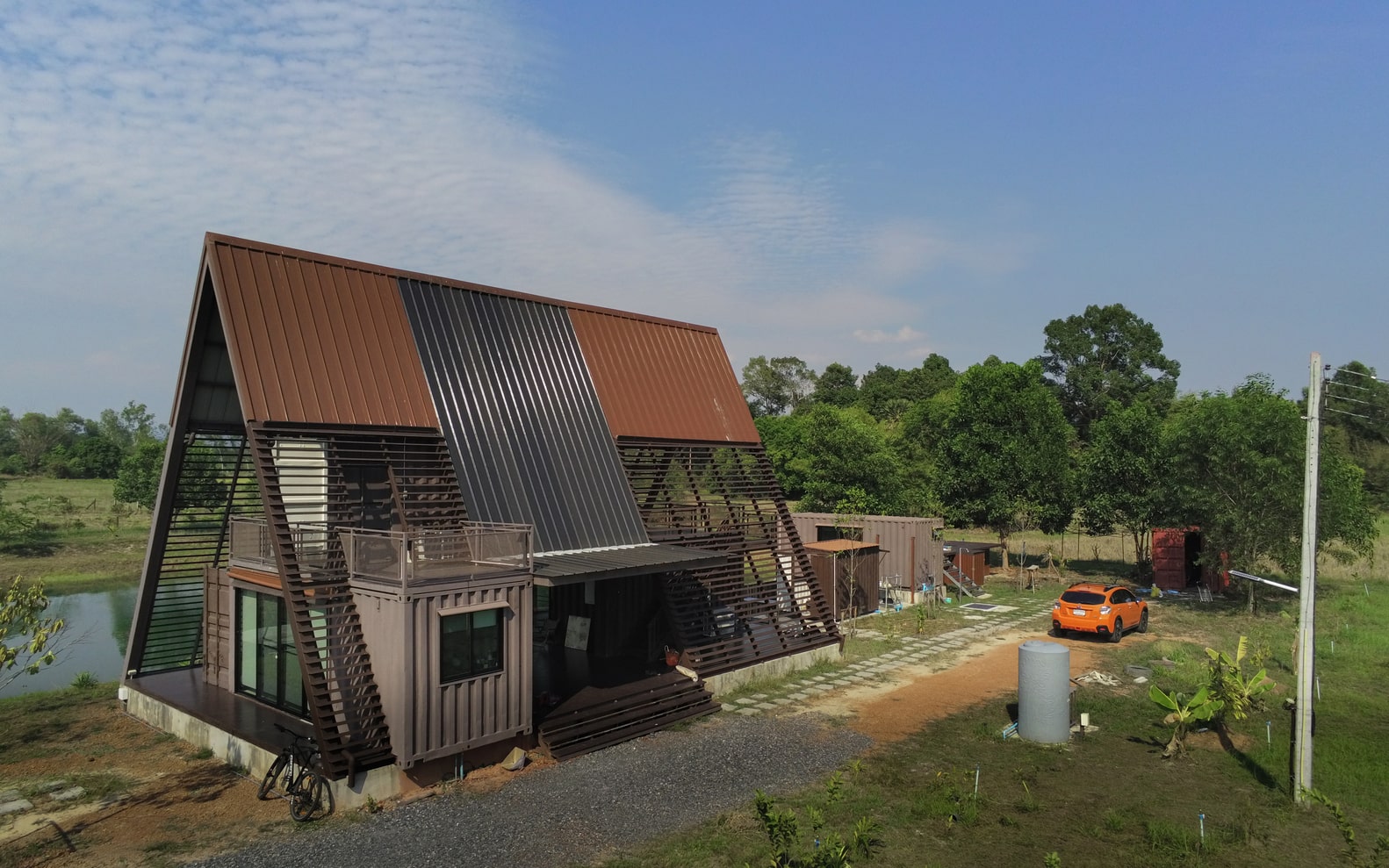 This container home is constructed in 2022 and has a living area of 195 m².
A container house is made with five shipping containers. The containers are 20 feet long, 8 feet wide, and 8.6 feet high.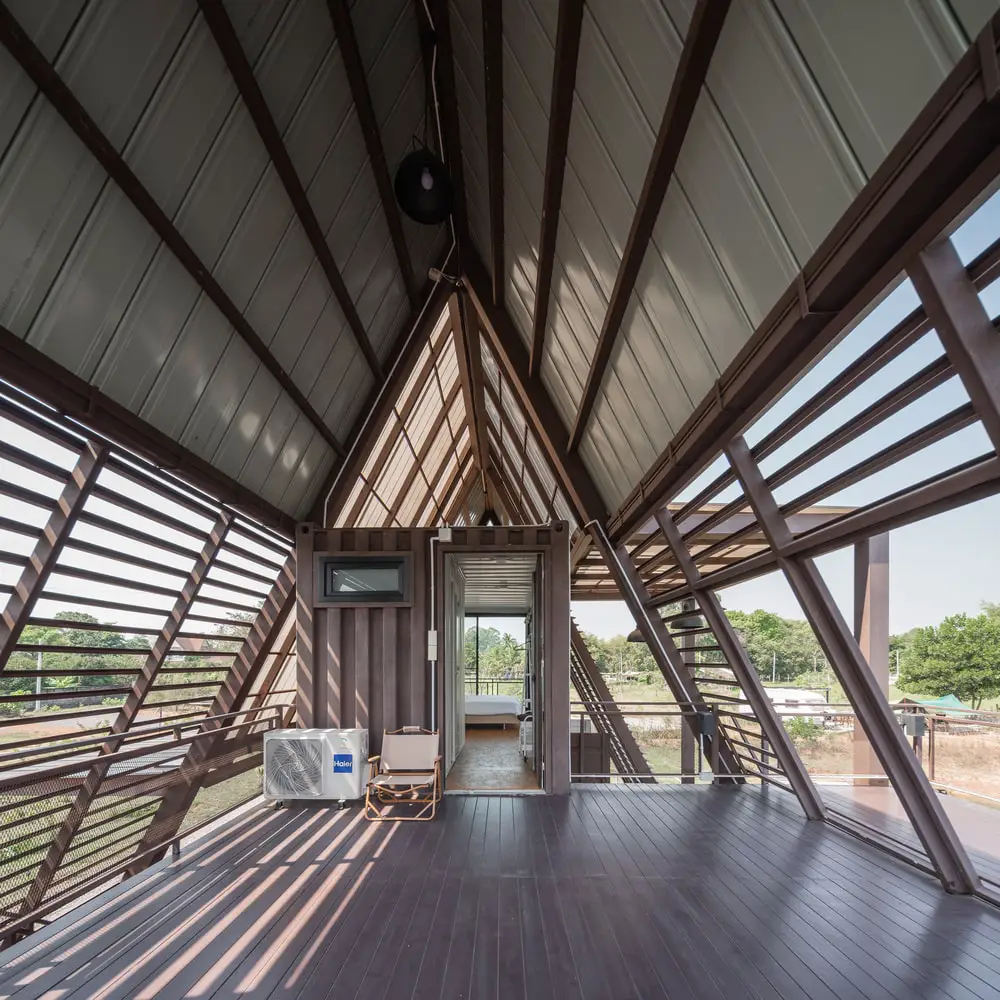 The walls and roof of the house are made from the steel frame.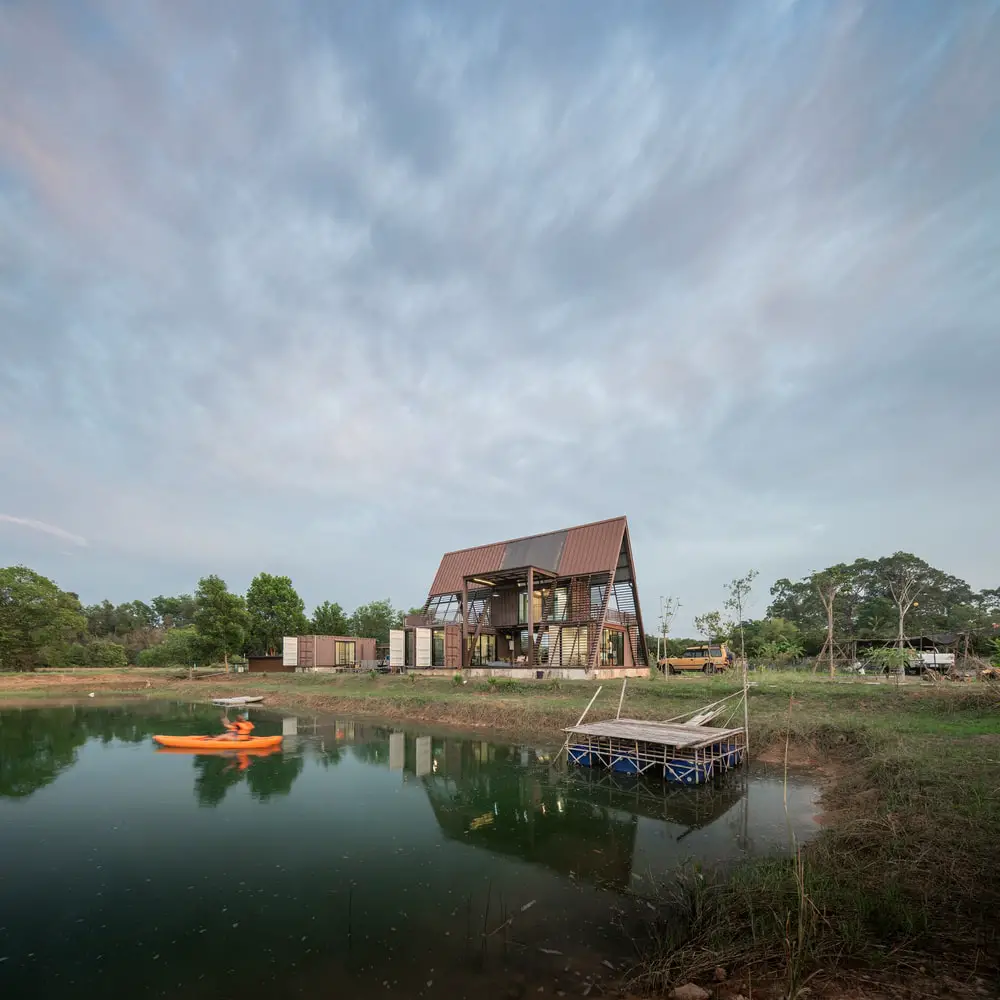 Next to the container house is a small lake. It's beautiful, serene and perfect for relaxing in contact with nature or fishing!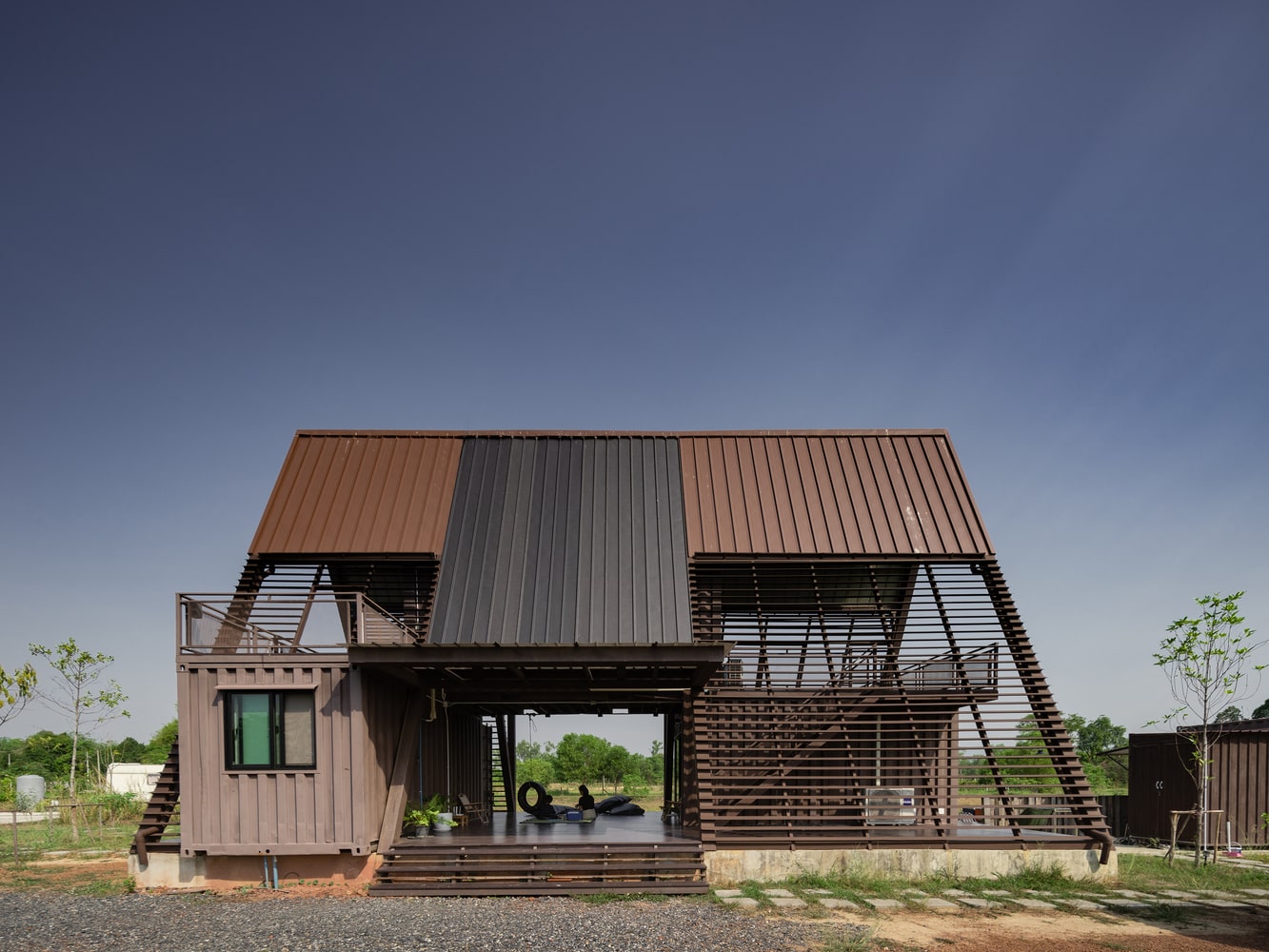 The exterior design of the container house is what makes it stand out from all other homes in its neighborhood.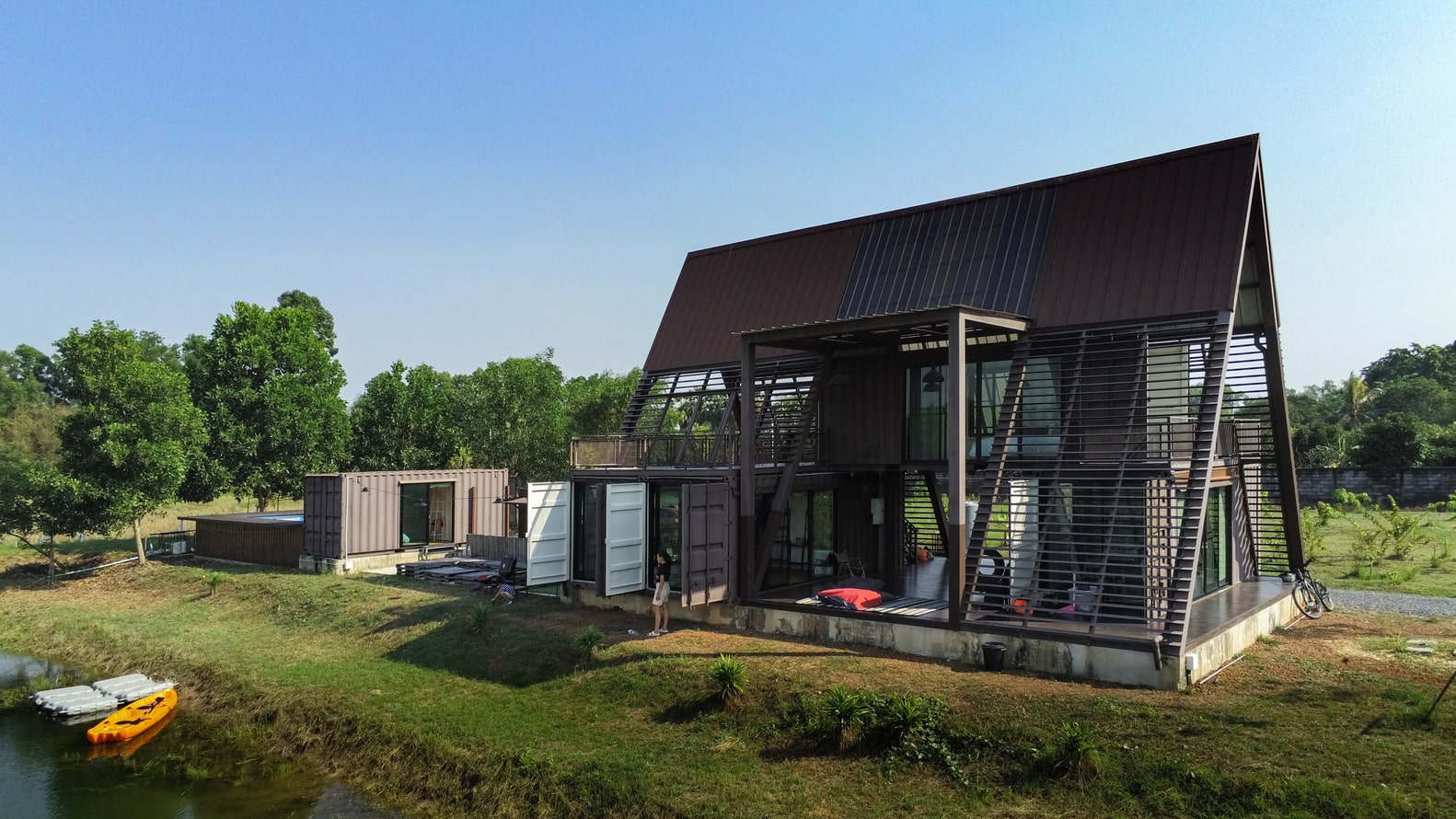 The container house is a popular spot for people in the area. It's surrounded by a lake on one side and trees on the other, which make it quite a lively place. There's always something going on, whether it's people fishing in the lake or relaxing in the sun.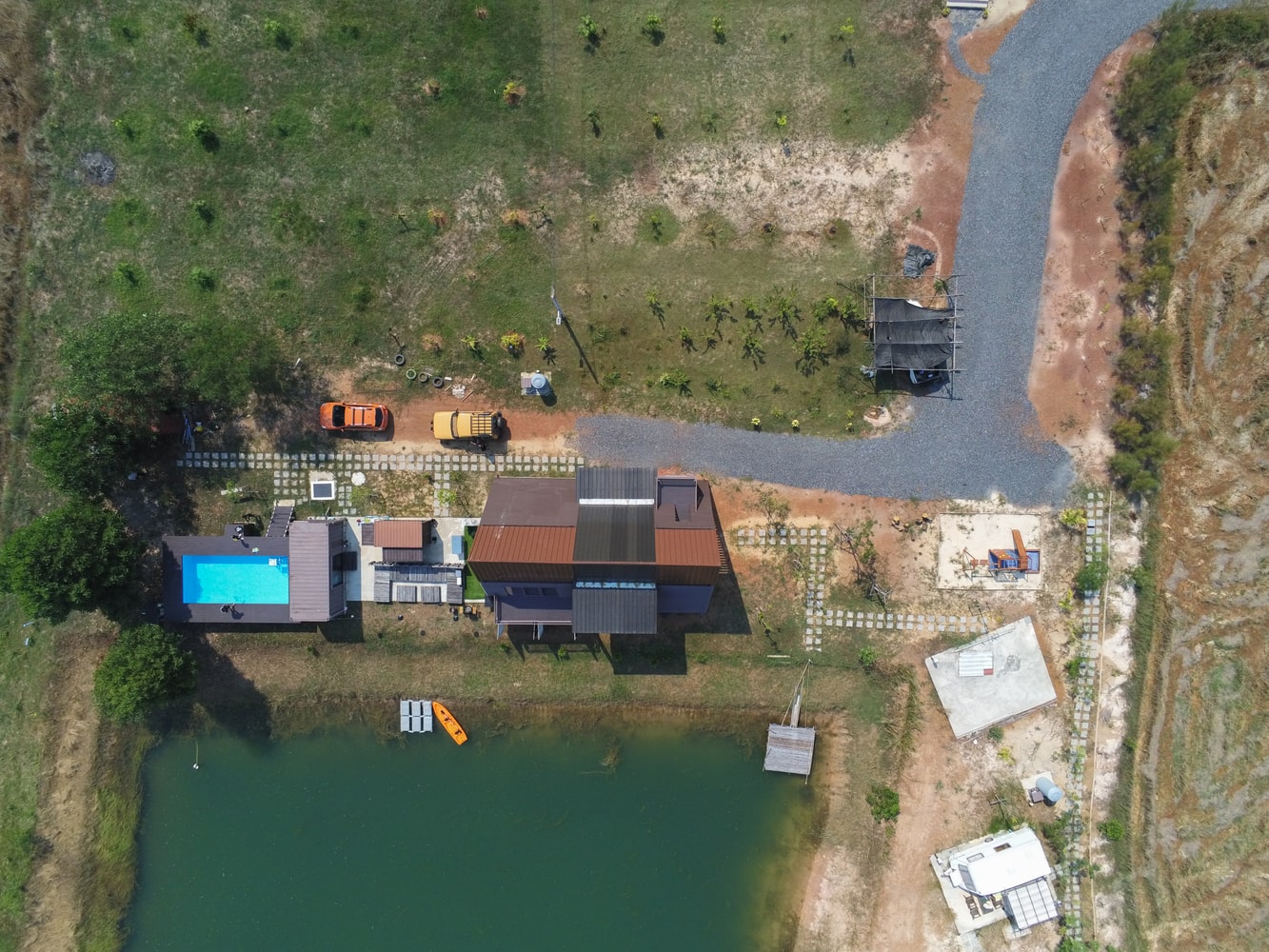 A bird's-eye view below shows what a wonderful place the container house is.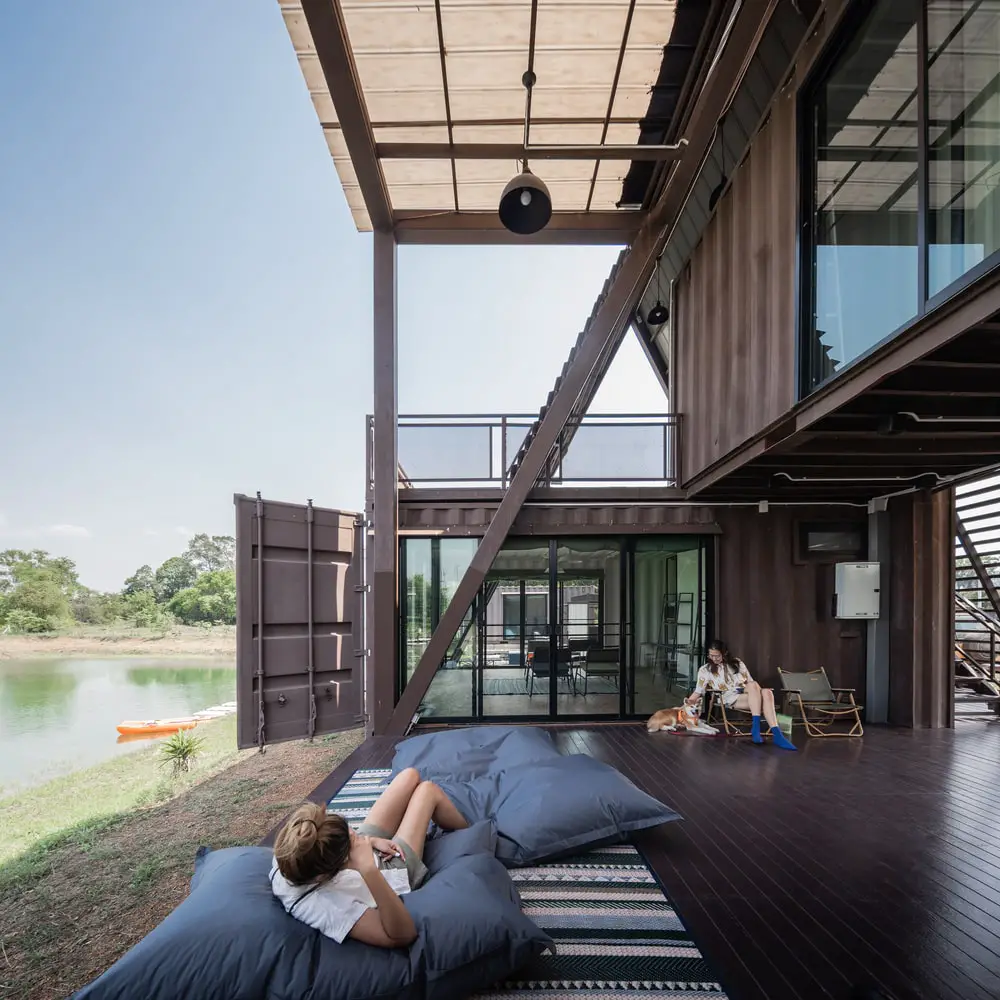 It would be great to read a book here while the refreshing wind is blowing, with a wonderful view of the lake.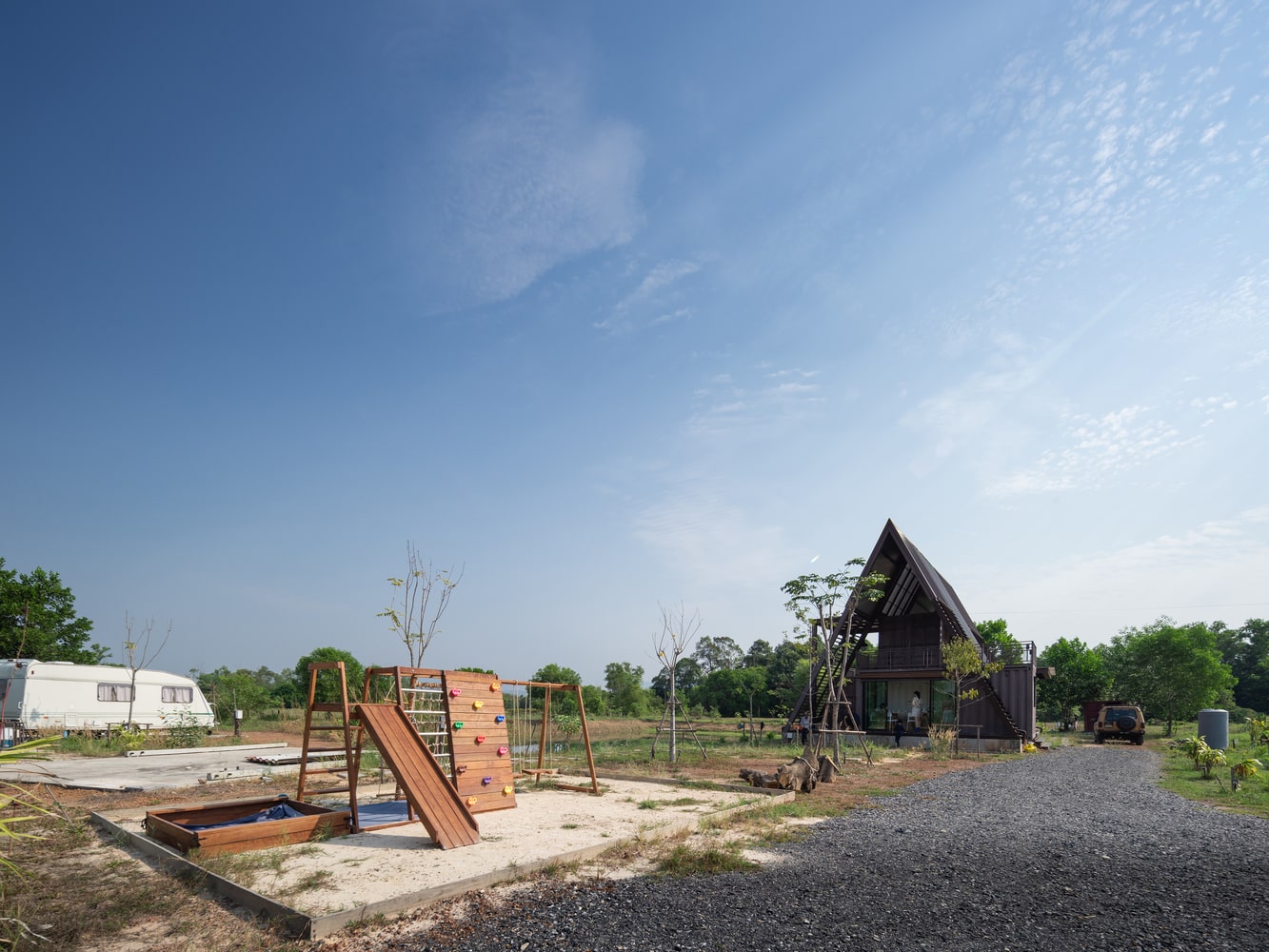 The outside area is designed with children in mind, providing them a safe place to play.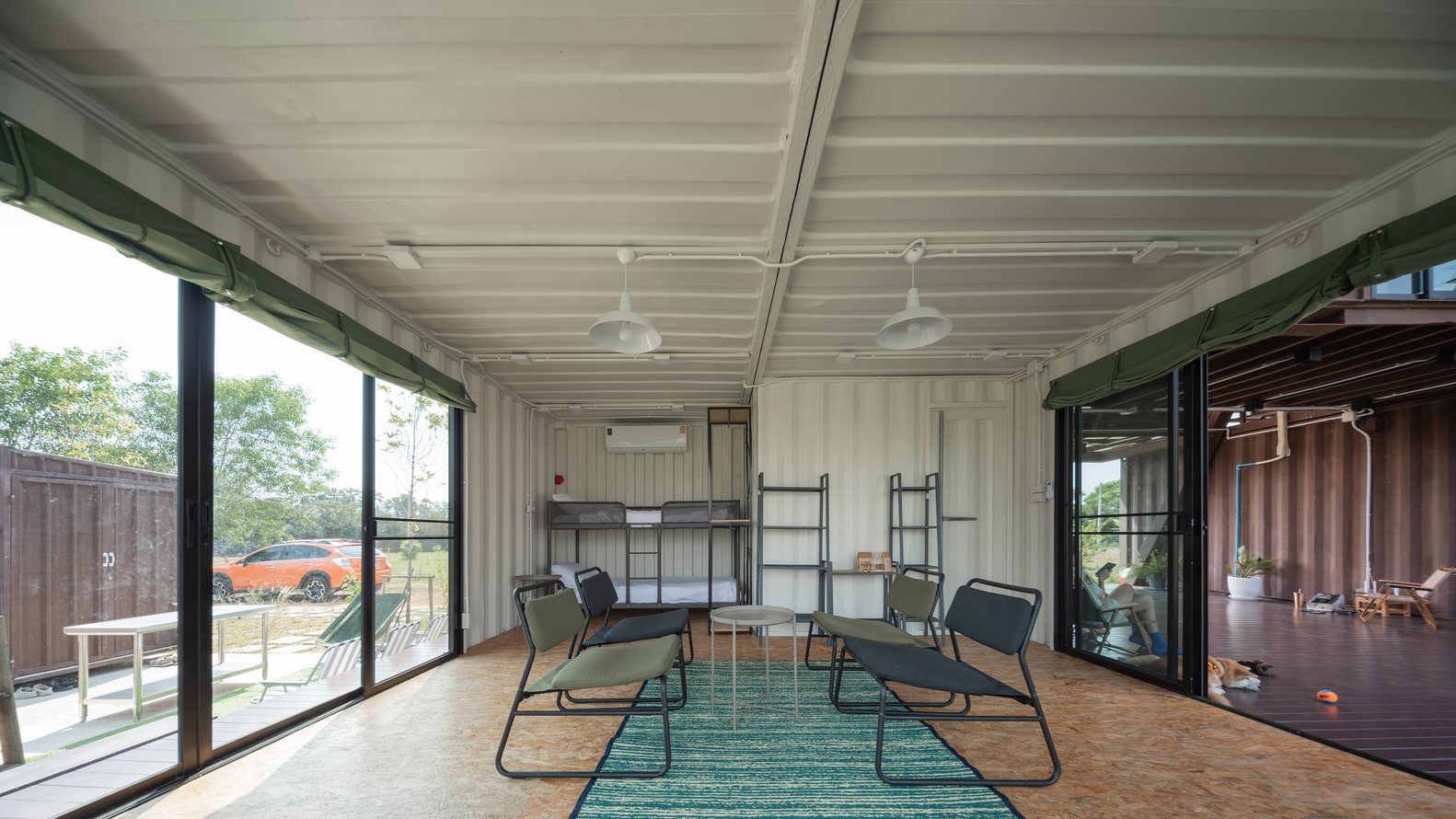 Even though there aren't many items in the space, each one has been carefully chosen to create a certain look and feel. Regardless of the size, the room manages to be both stylish and comfortable.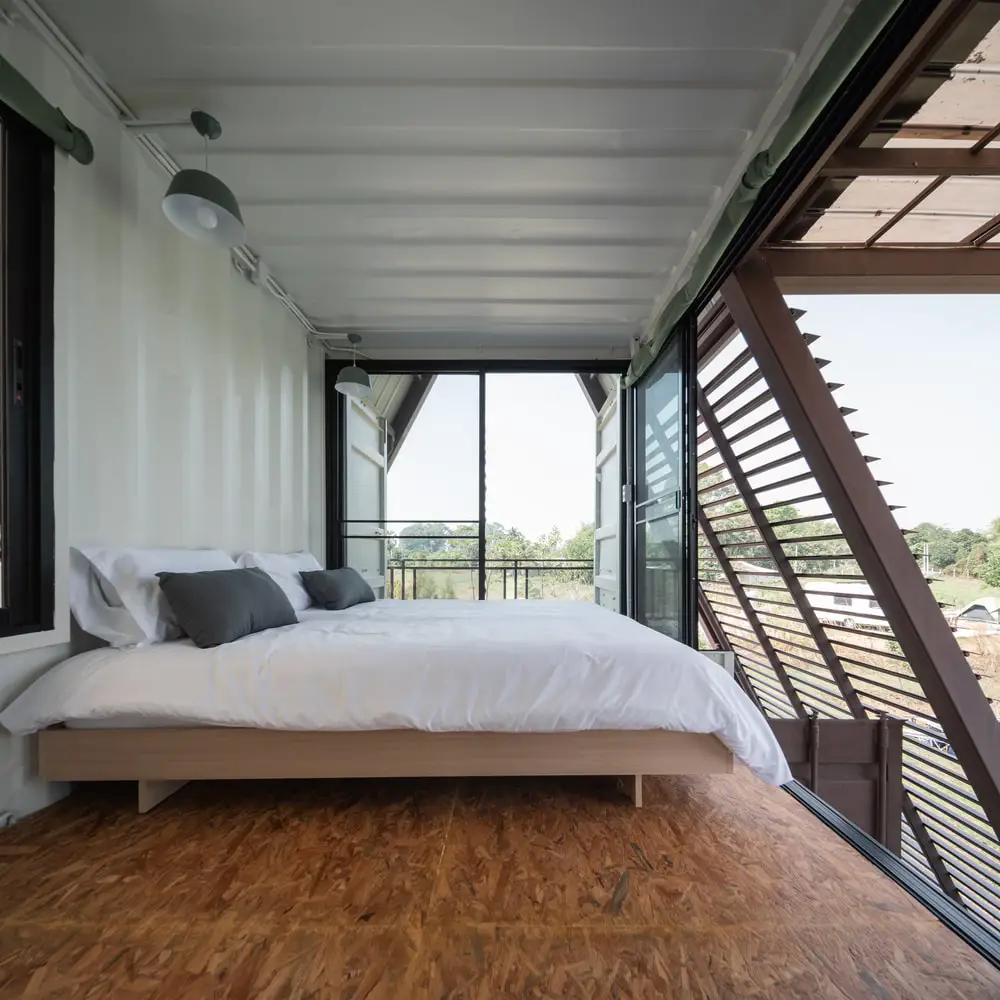 The bedroom in the container house is surprisingly spacious.
It's a cozy space that would be perfect for anyone who loves simple, clean design.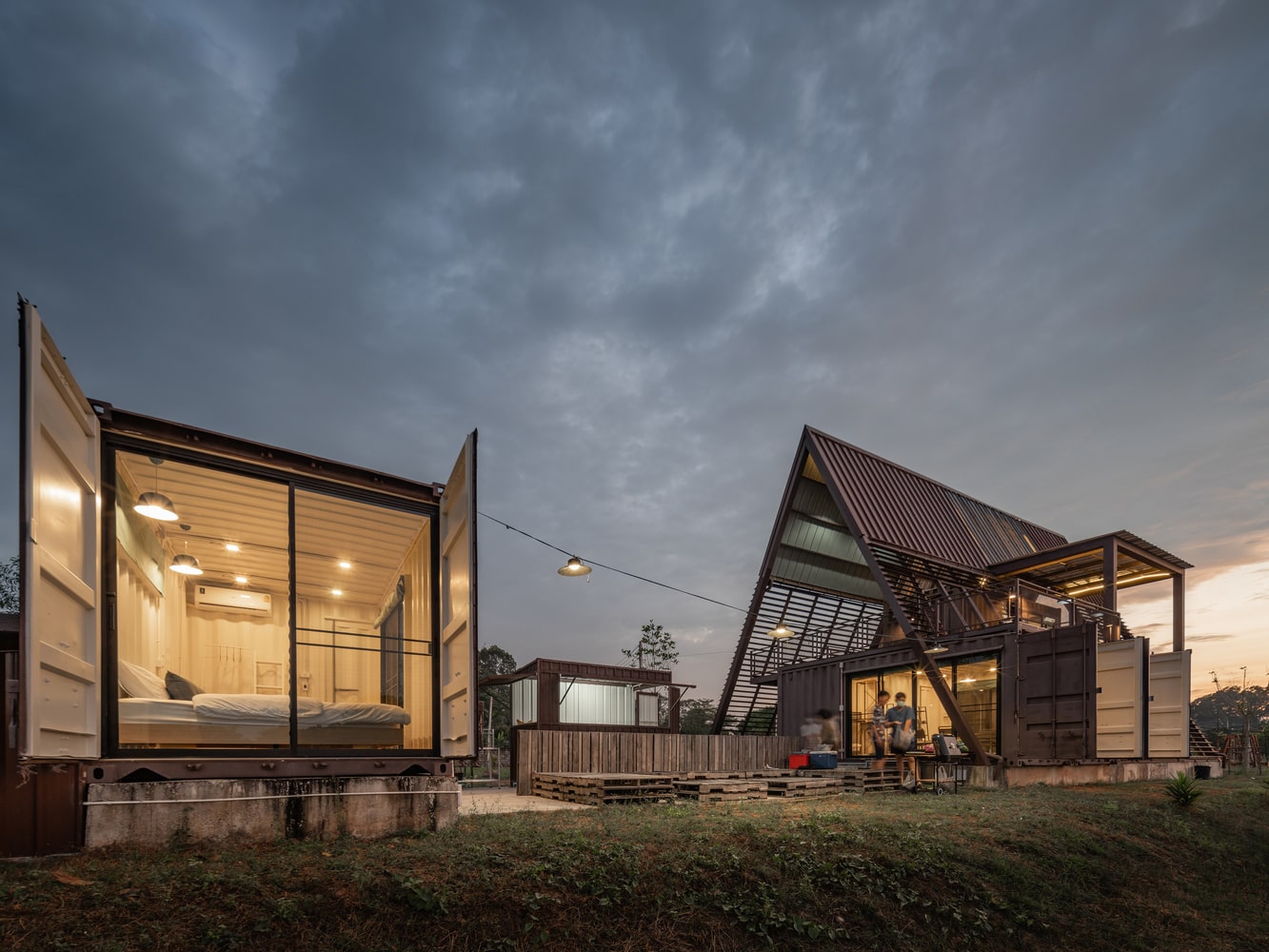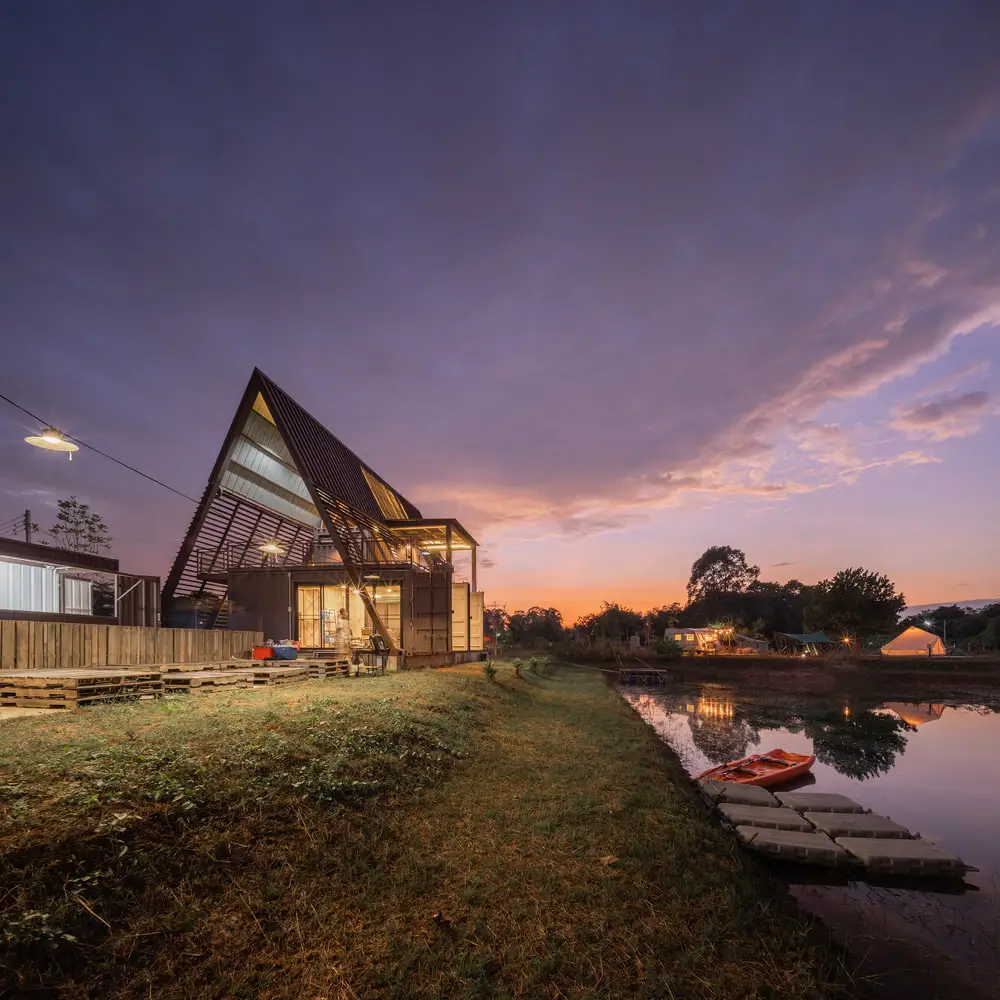 These homes, made from repurposed shipping containers, are sprouting up all over the globe as people look for more affordable and sustainable housing options.
While there are some who question the structural integrity of these homes, they continue to be popular due to their affordability and portability. In addition, many people appreciate the unique style that these homes lend to neighborhoods.
Whether you're looking for a permanent home or a temporary solution, it's hard to deny that container homes are a great accommodation solution.
Architects: Tung Jai Ork Baab
Photographs :Art Chitsanupong
Manufacturers : COTTO, Bluescope, Coolroof, Shera Floor Plank
---
Related Reading:
Modern Shipping Container House Connected with Existing Cottage
Life Uncontained Shipping Container Home
---
If you are interested in structures made with shipping containers, you can find what you want among thousands of container house models. Be aware of the contents by following our Facebook and Pintereset accounts.