Container homes are becoming increasingly popular and it's easy to see why.
People are drawn to the unique style and the eco-friendly nature of these homes.
Container homes can be adapted to any climate, making them a great option for those who want to reduce their carbon footprint.
With so many benefits, it's no wonder that container homes are one of the hottest trends in the housing market.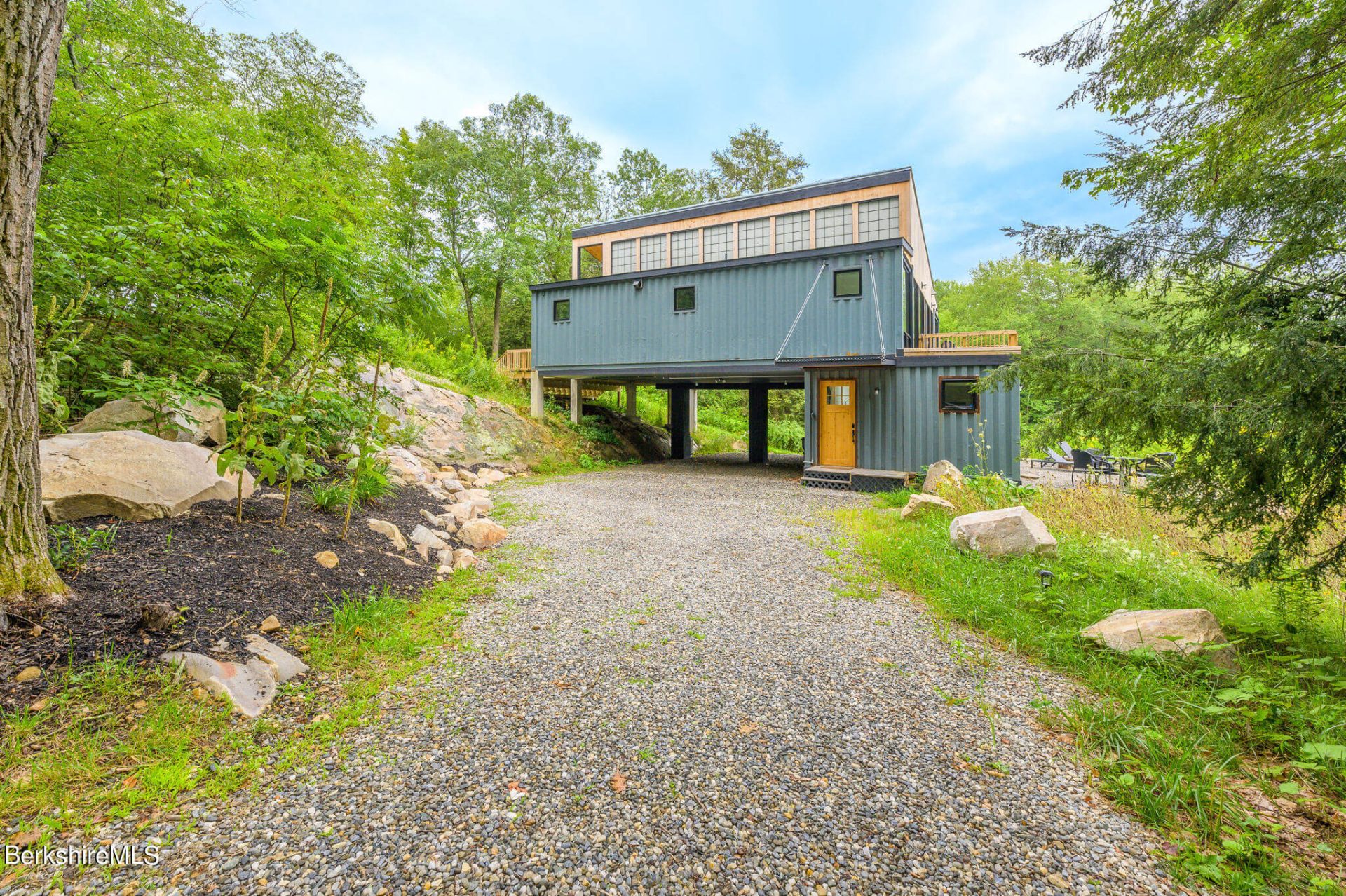 Located in Massachusetts, this wonderful container house is truly a sight to behold.
Constructed entirely out of shipping containers, the house is both unique and stylish.
The perfect blend of form and function, this container house is a truly remarkable dwelling.
Read Also : Wonderful Veranda Shipping Container House
In October 2021, this luxury container home that was built in 2018, sold for $950,000.
The house is renting on Airbnb by its new owners.
This container house is the perfect getaway for those who want to enjoy a luxurious stay. The price of the house you can rent with Airbnb is only $600 per night.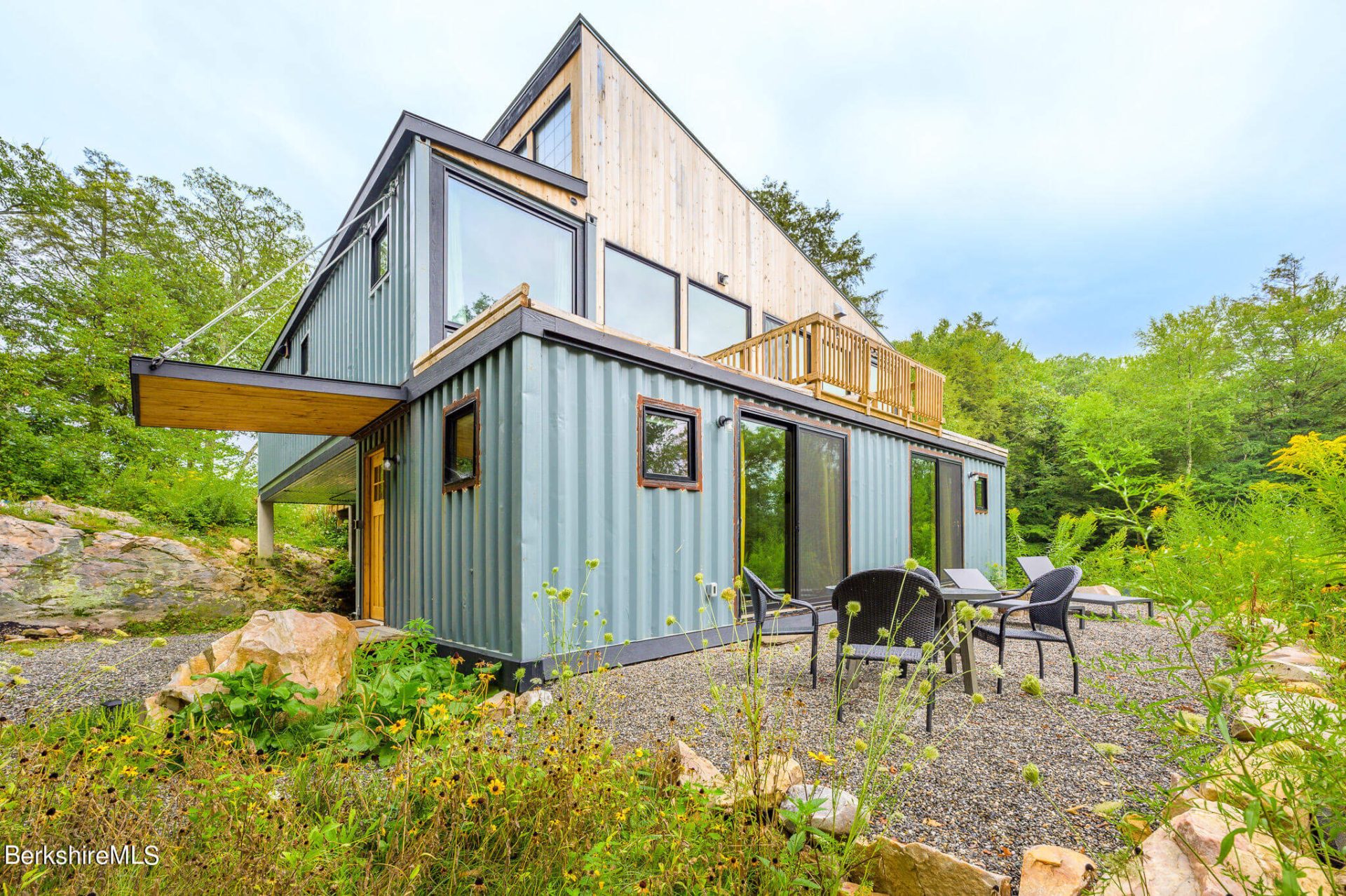 This unique property features 4 x 40ft containers that have been joined together to create a spacious and comfortable living space. The bright and airy interior is perfect for those who love to entertain, and the outdoor deck is ideal for enjoying the fresh air.
2,536 sqft of living space on 4 acres, the container house has 4 bedrooms and 3 bathrooms.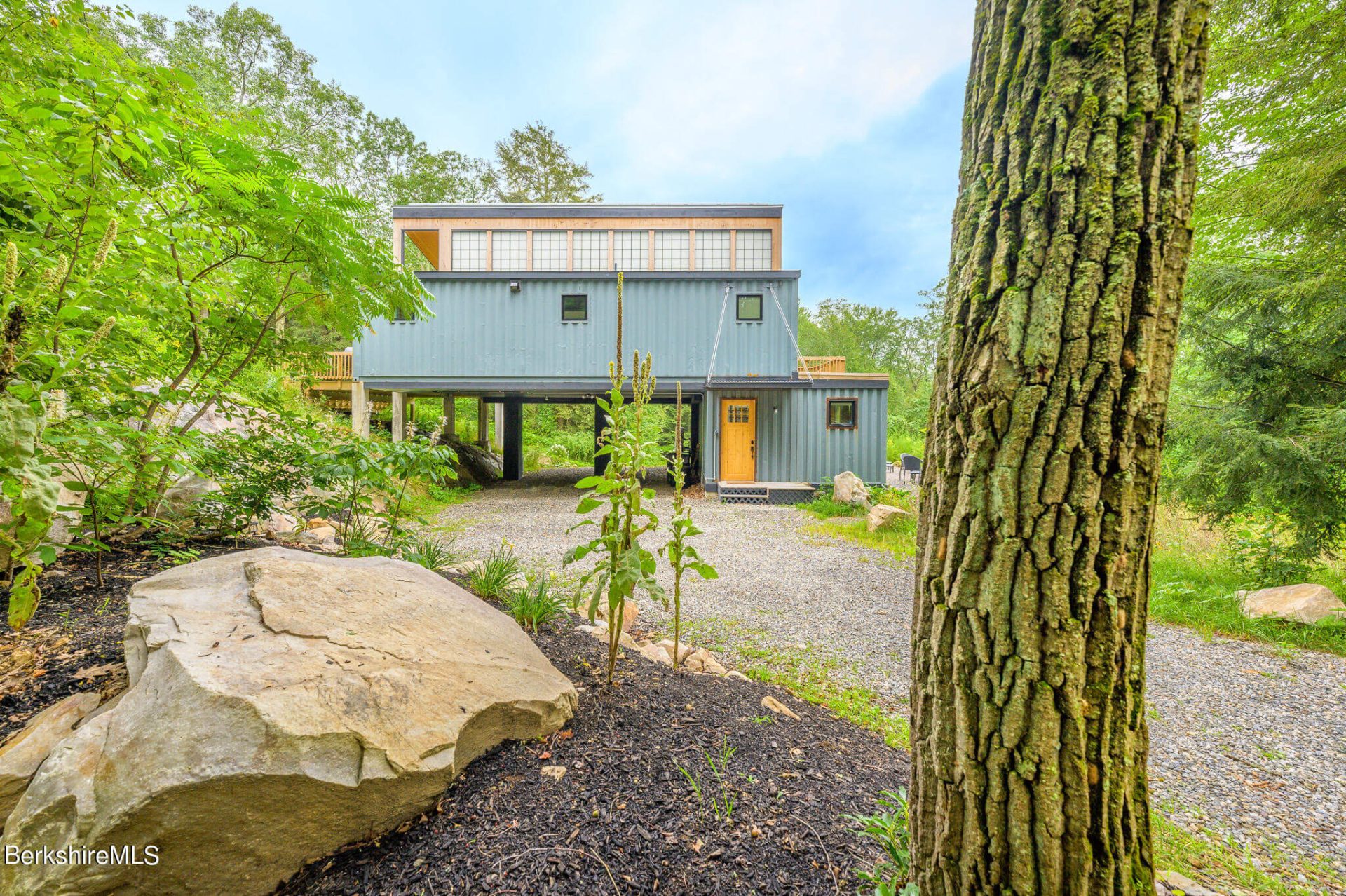 Configuration was made with 2 containers placed in parallel on 2 containers placed side by side.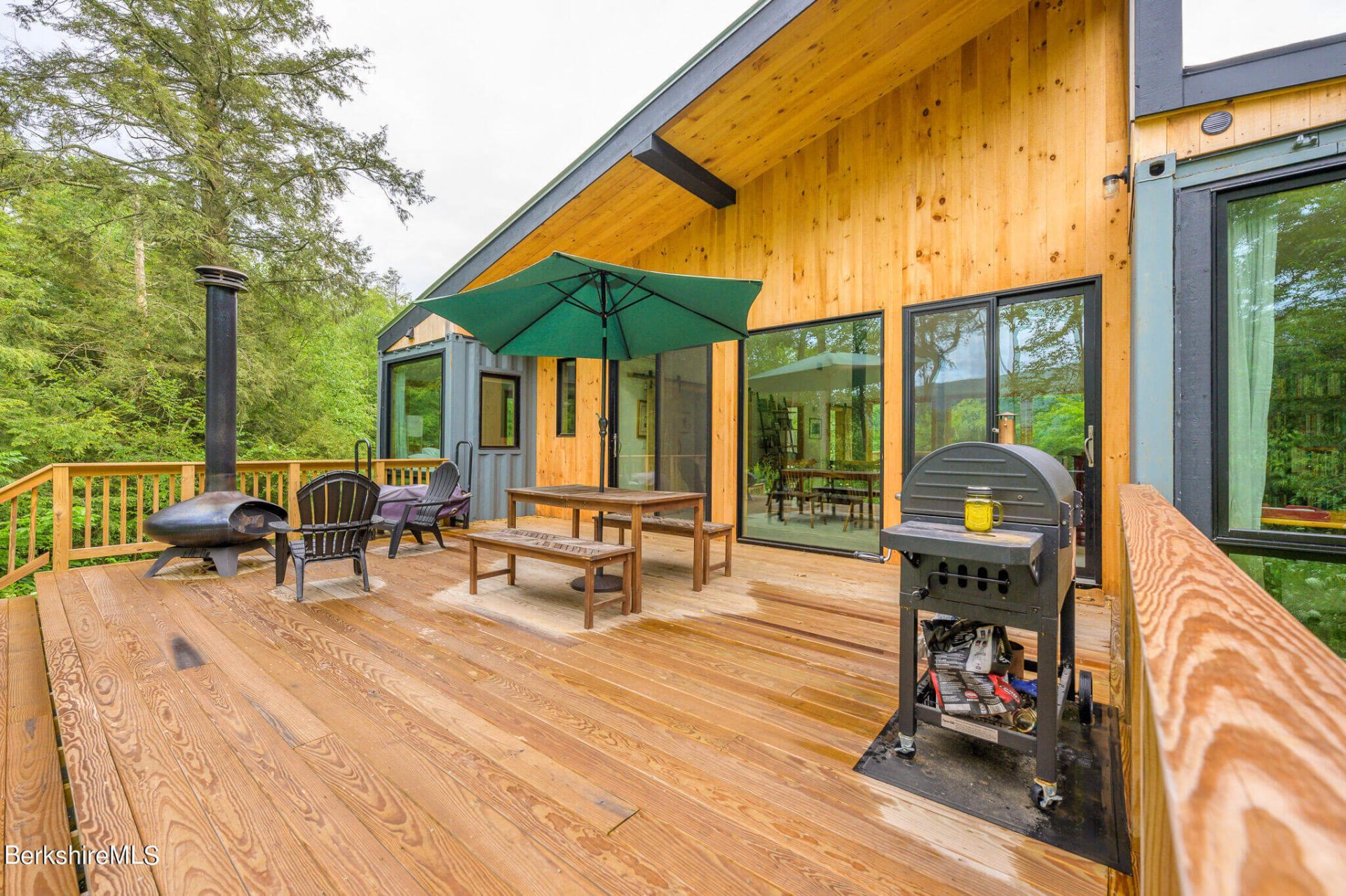 This creative configuration has created an incredible balcony on top of the ground floor containers, along with a large cantilever. The space underneath these items serves as parking for your car!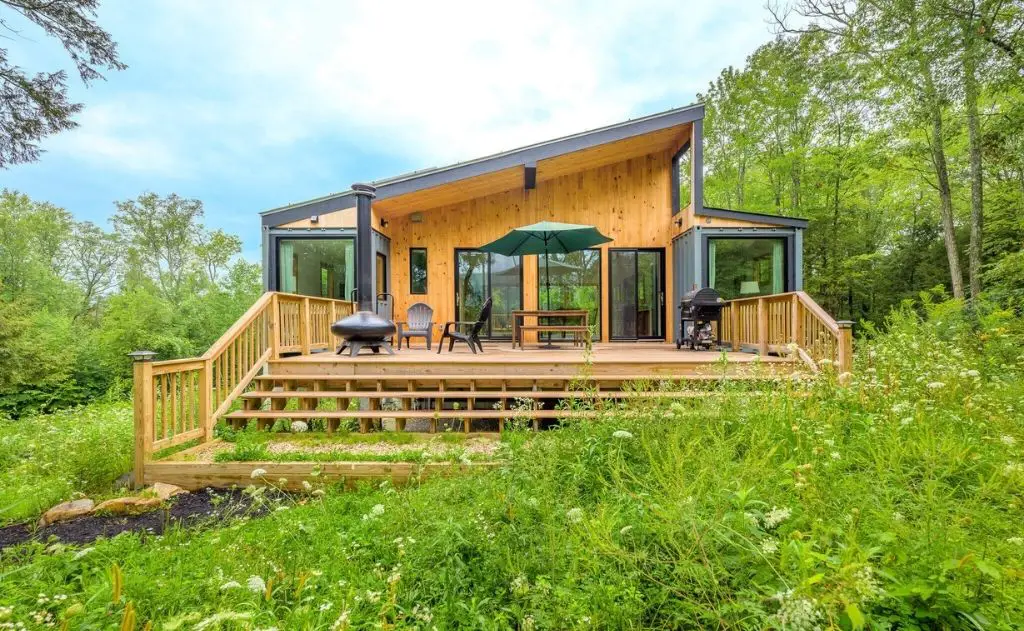 The entire structure is covered with a large pitched roof between the containers, creating a open plan living space.
Read Also : Life Uncontained Shipping Container Home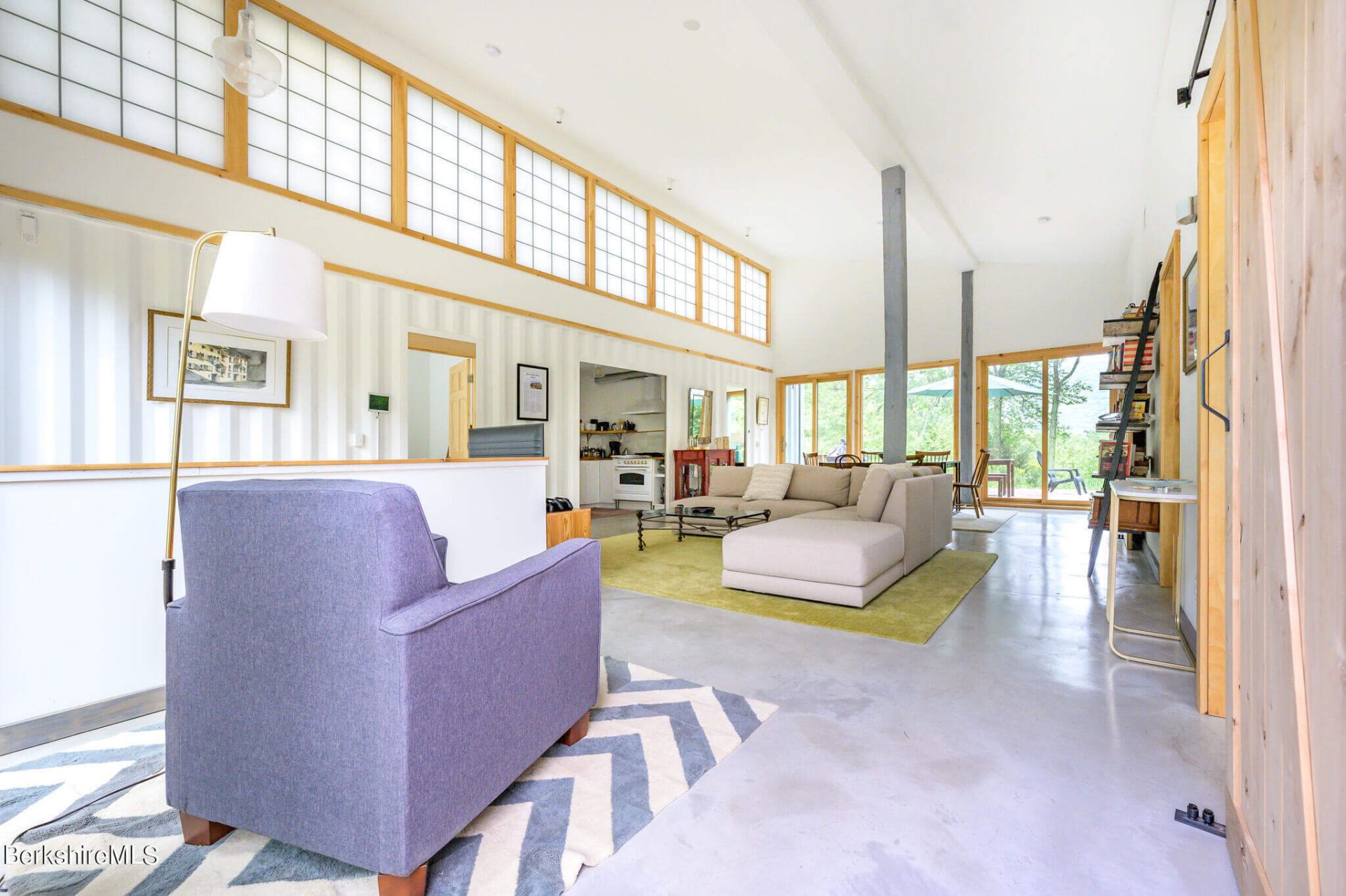 You are welcomed by a large light-filled room as you enter the container house.
Your eyes take in all of its contents – three bedrooms and two bathrooms, with an office overlooking it on this main floor!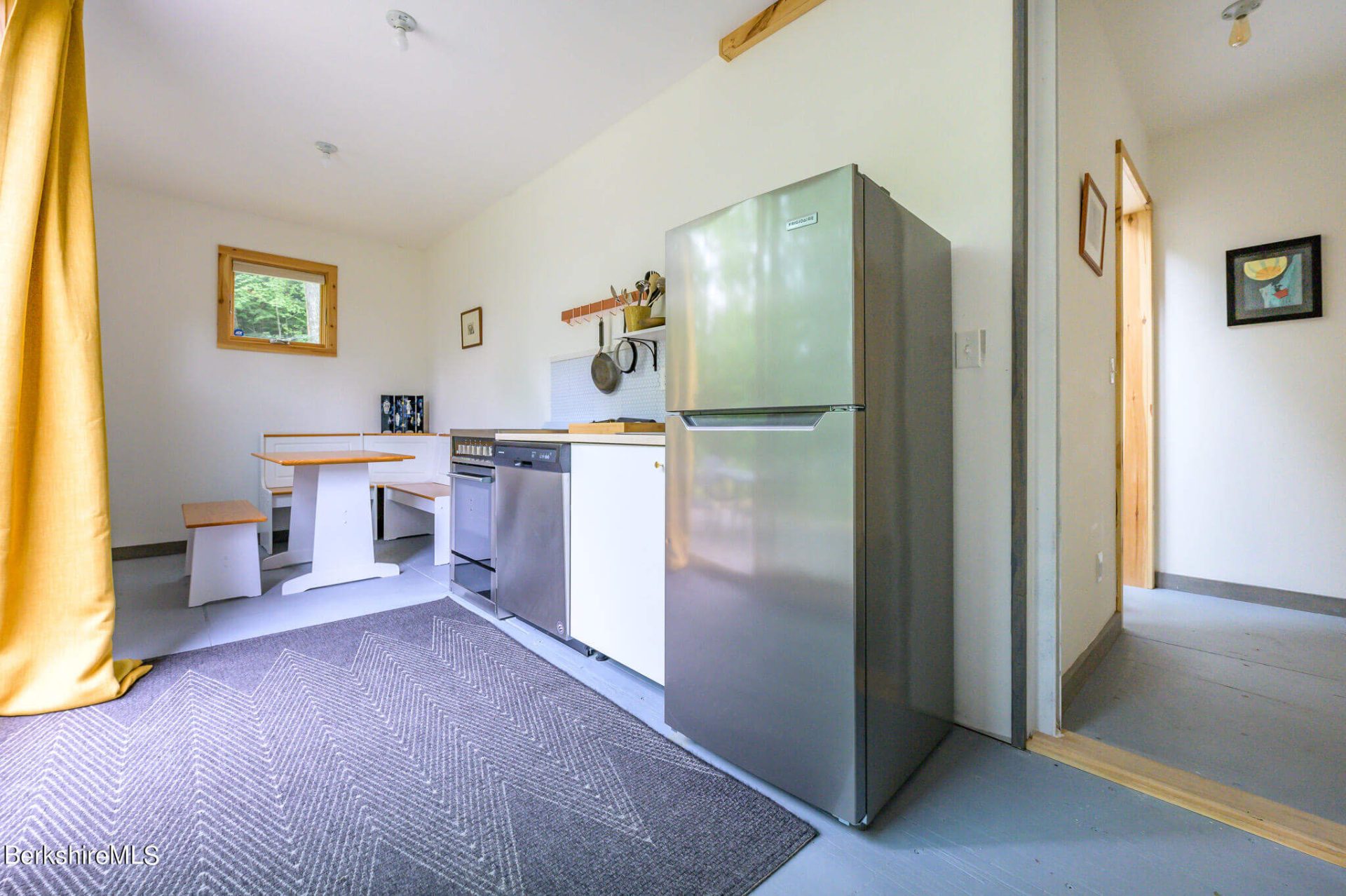 The lower floor is the perfect place to relax after an intense day of work. You'll find a bedroom, kitchenette and bathroom here as well!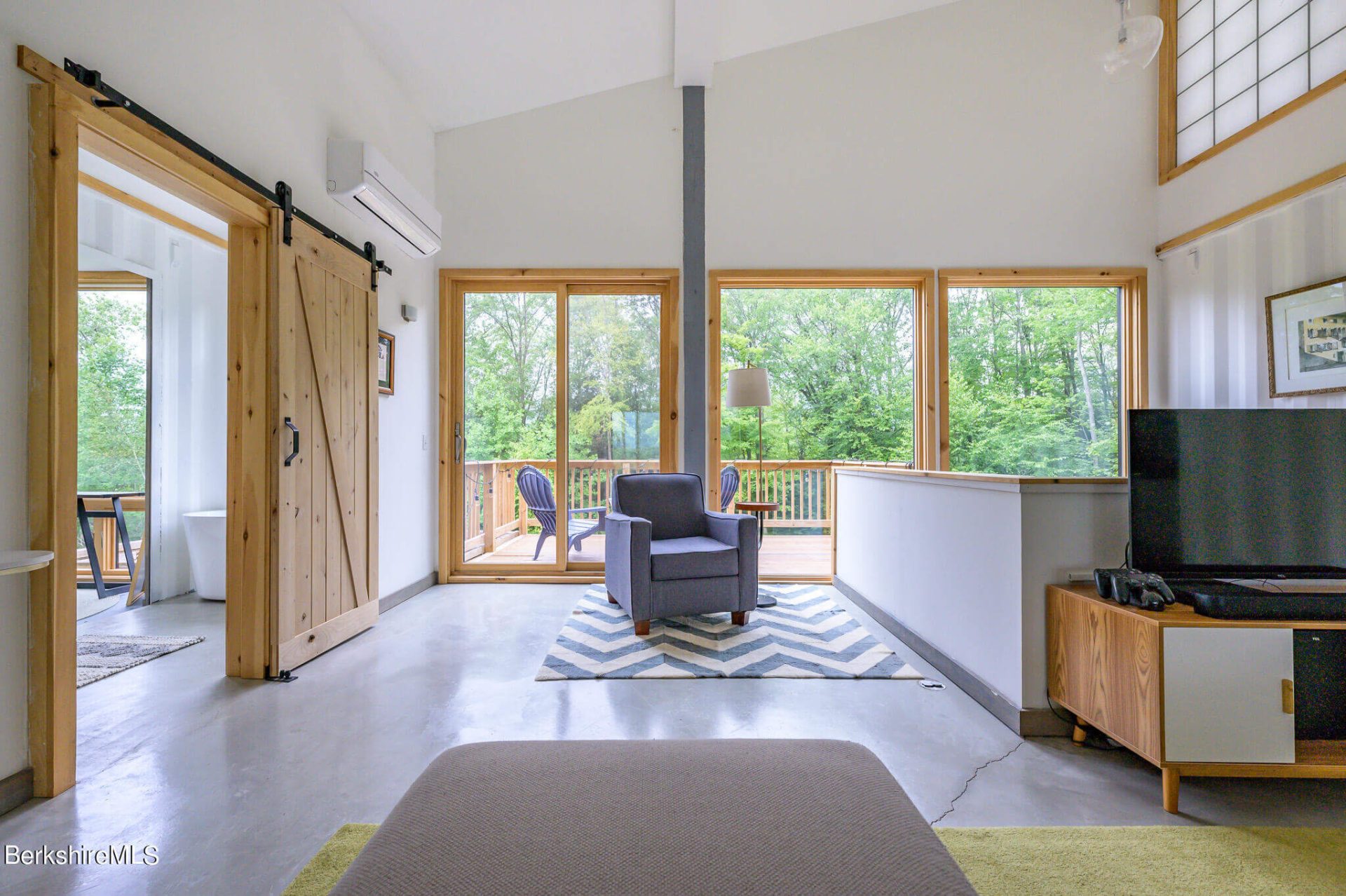 The large windows in the open interior design of this house have created a space that is spacious and bright.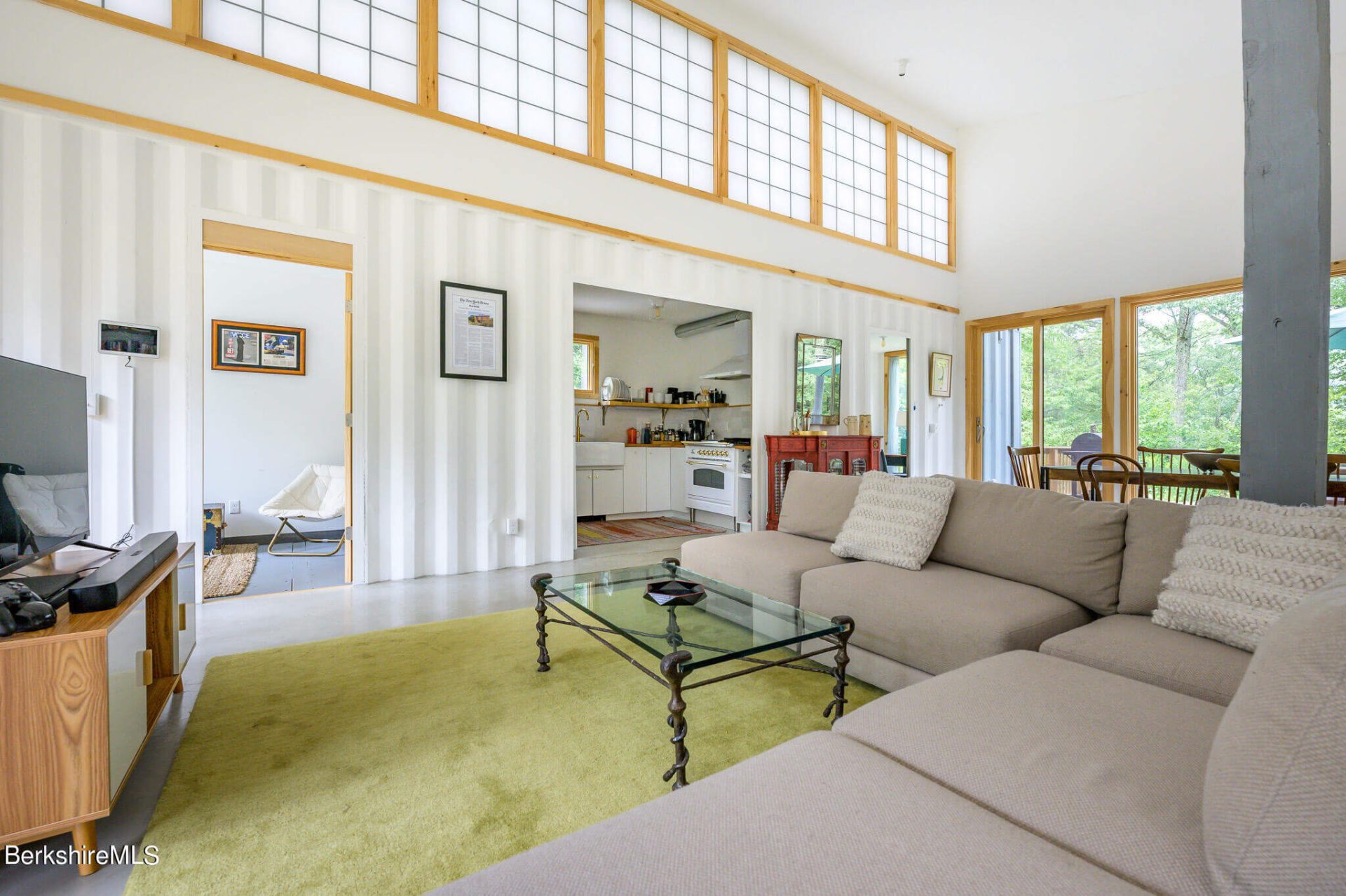 The defining feature of this house is the harmony between wood and white. The wood paneling adds a feeling of warmth to the common areas, while the walls are painted in a warm white.
Read Also :  Ontario Container Homes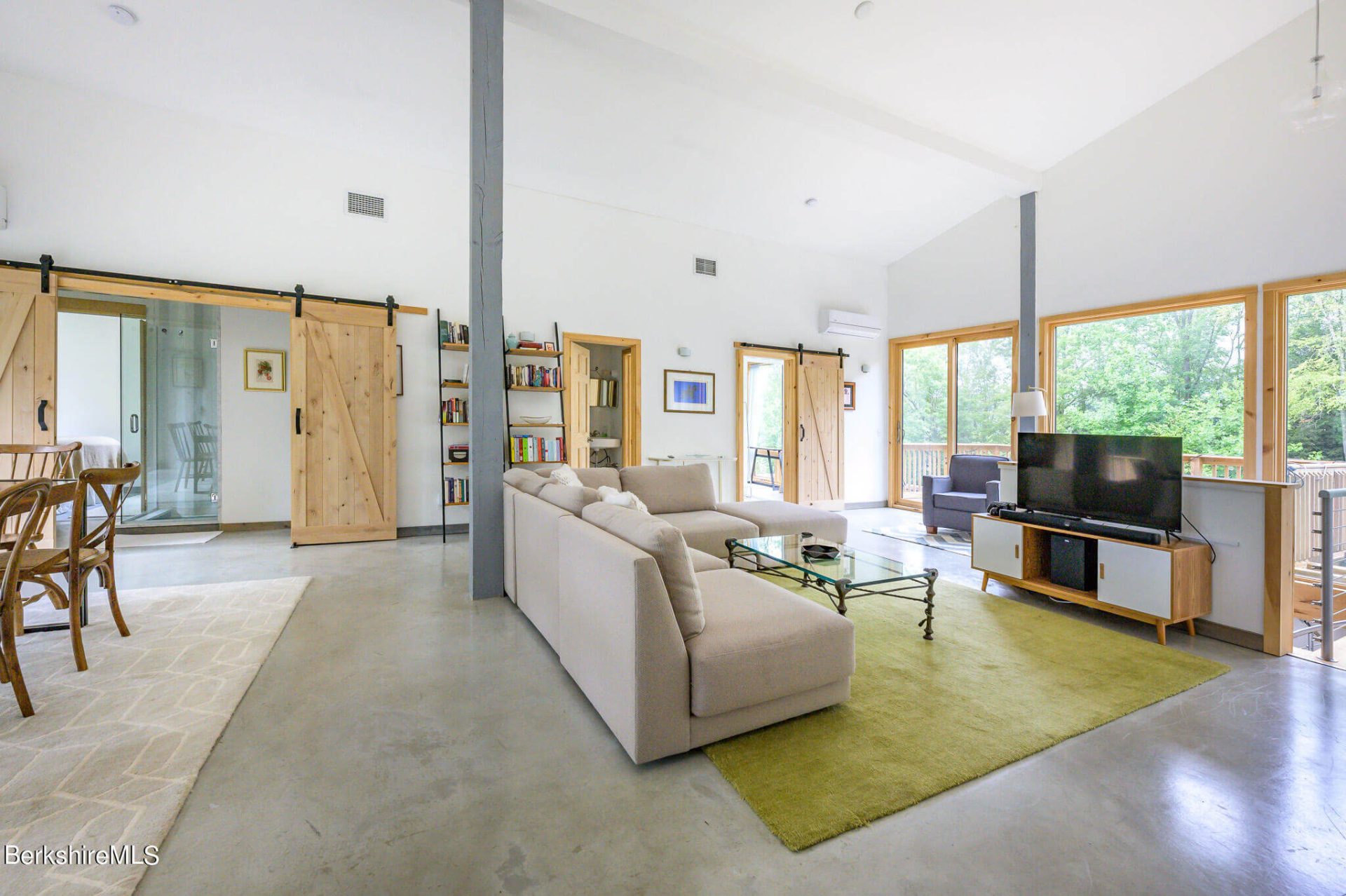 Interior decoration is all about creating a beautiful and inviting space. One of the ways you can do this is by using barn doors. Barn doors add a touch of rustic charm to any room and can really make a space stand out.
These doors are a perfect way to save space and they also look great.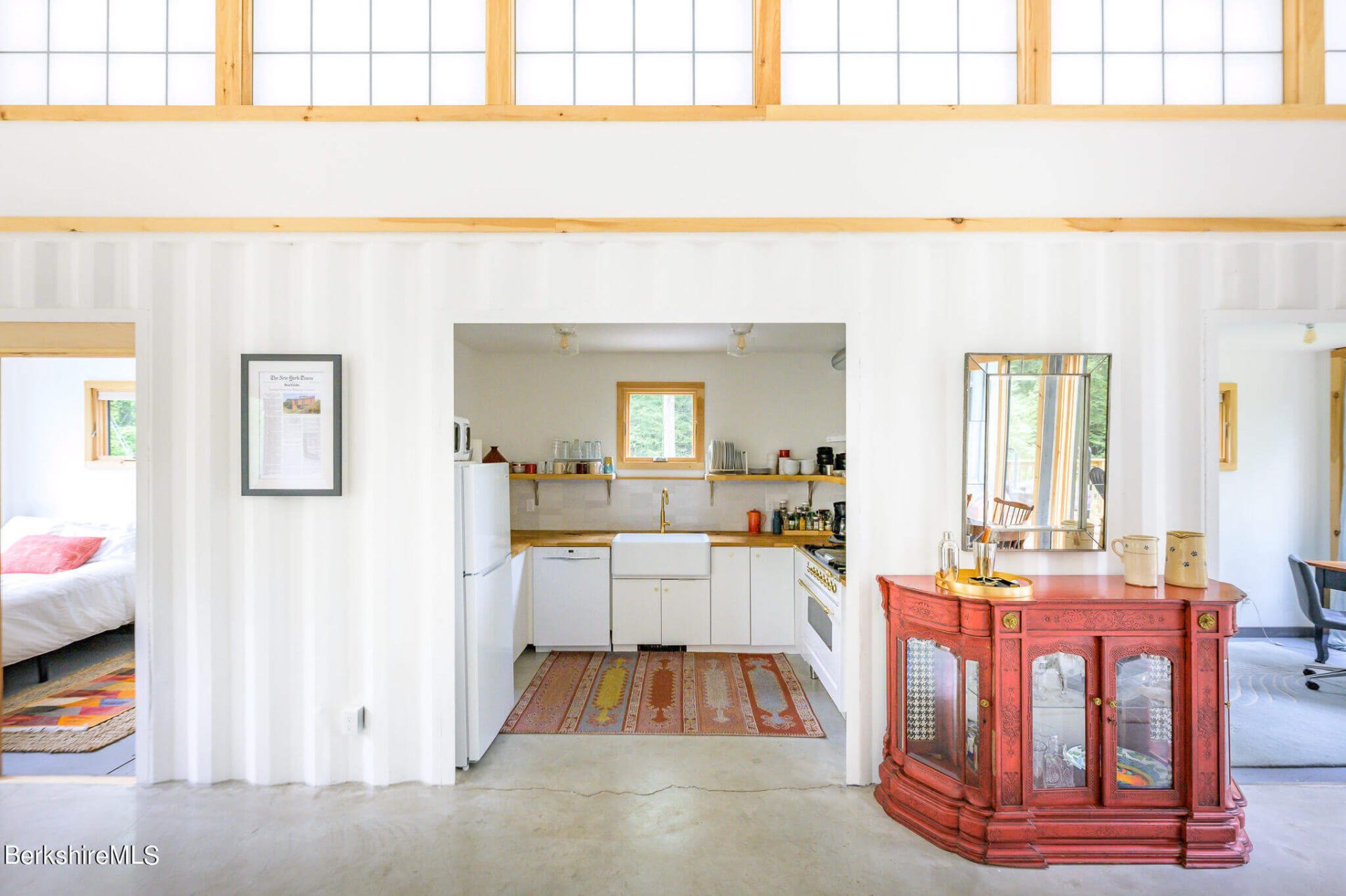 Container homes are becoming a more and more popular way to build a house.
While there are many skeptics, the growing number of people who have built or are living in container homes is slowly changing people's minds. ( Container House Models )
There are many reasons for the growing popularity of container homes. They're often cheaper to build than traditional homes, and they can be built much faster. Additionally, because the containers are made out of metal, they're very sturdy and can withstand extreme weather conditions.
We know you're looking for some inspiration, so keep browsing our site to see what thousands of models have created. Living in a Container