A Shipping Container House Vertical? Yes, it's possible – and it's pretty darn cool.
If you're looking for a unique and interesting way to build your next home, why not consider a vertical shipping container house? That's right – a home made out of shipping containers, stacked on top of each other.
It may sound a bit unusual, but a shipping container house can actually be quite comfortable and even luxurious. And because they're so modular, you can easily customize your home to exactly the way you want it. So if you're looking for something different and exciting, definitely consider a vertical shipping container house!
The cost of experiening this container home will be $330 per night. You need to click on the link to rent this container house. Airbnb – Highpoint Treehouses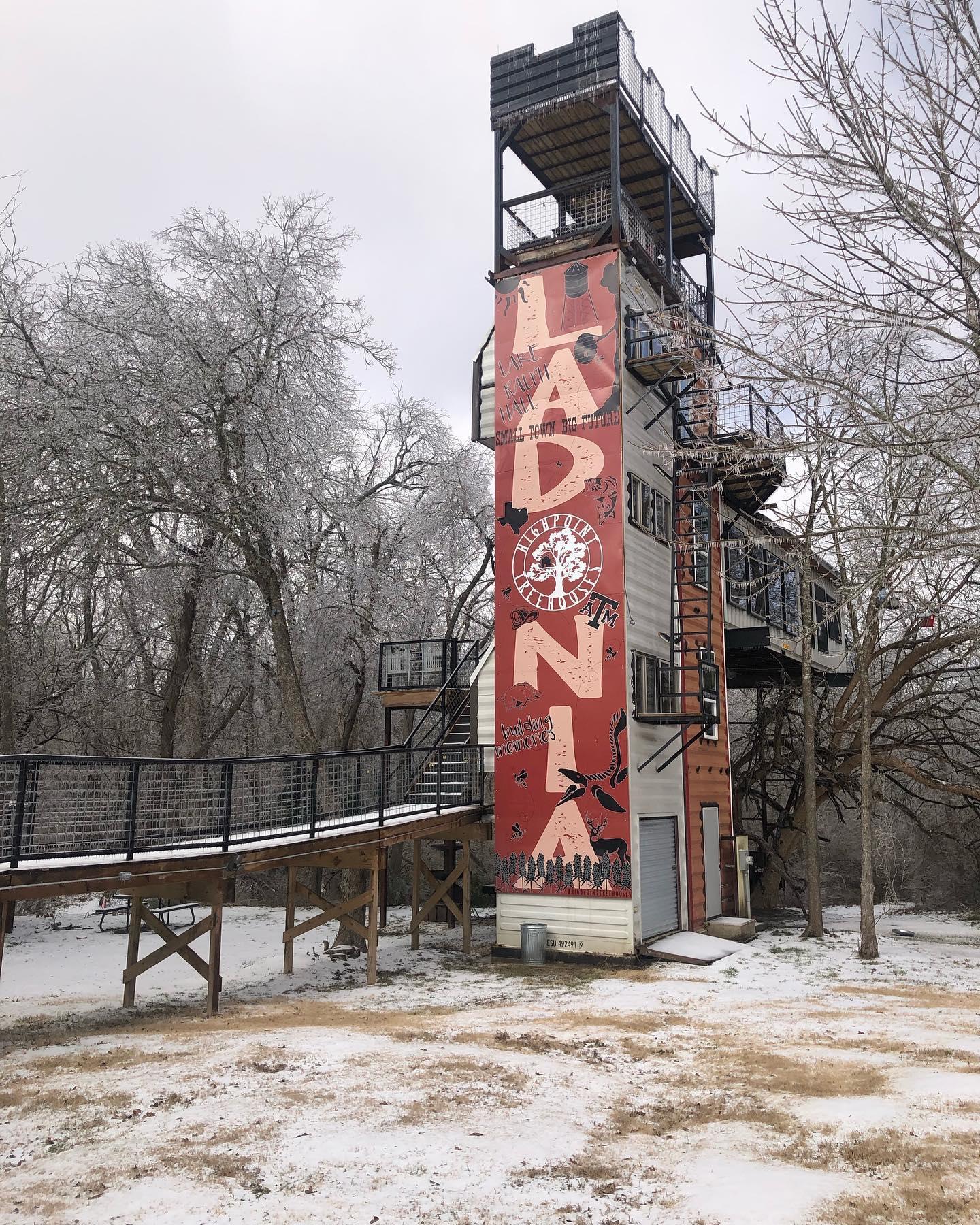 Below are the details to review a trendy 6-story design with cottage-like construction of this container house in Texas, USA.
The shipping container house is located in a rural area of ​​Texas.
All the windows in the rooms of this house, which offer the view of nature from every room, are focused on the view.
This container house, which will offer opportunities in every aspect in the summer and winter months, has quite a wide range of possibilities.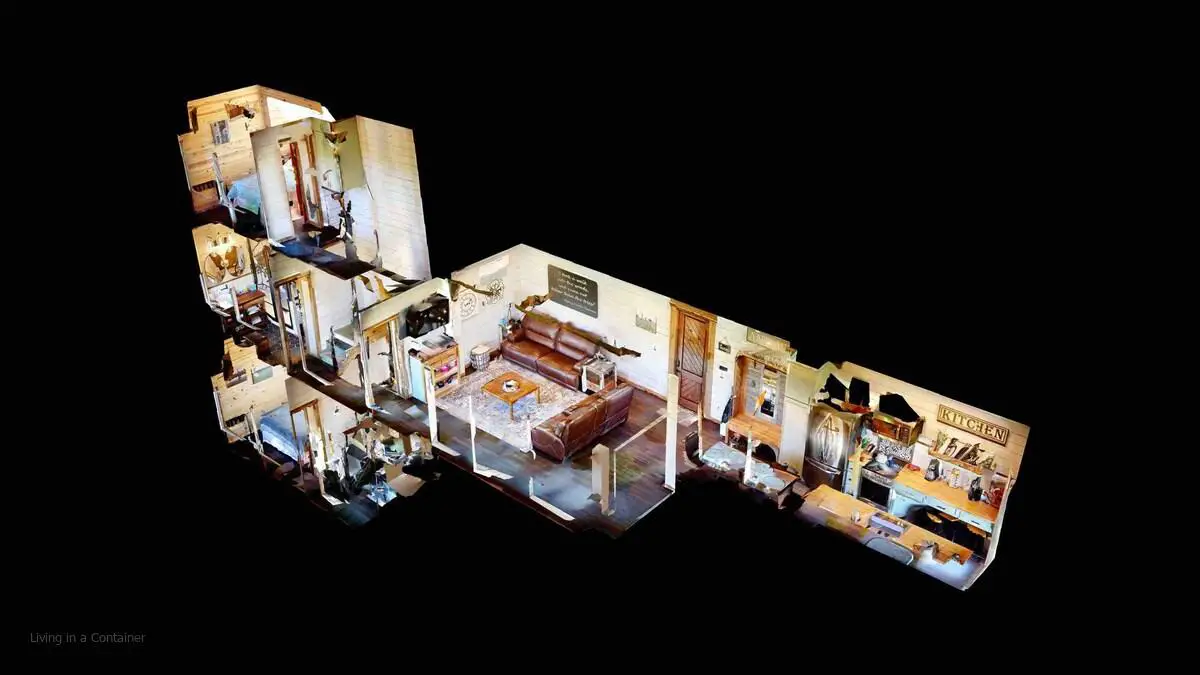 The container house has 2 bedrooms and 1 bathroom in the wooded part. On the third floor, which is the top floor, a jacuzzi area is offered.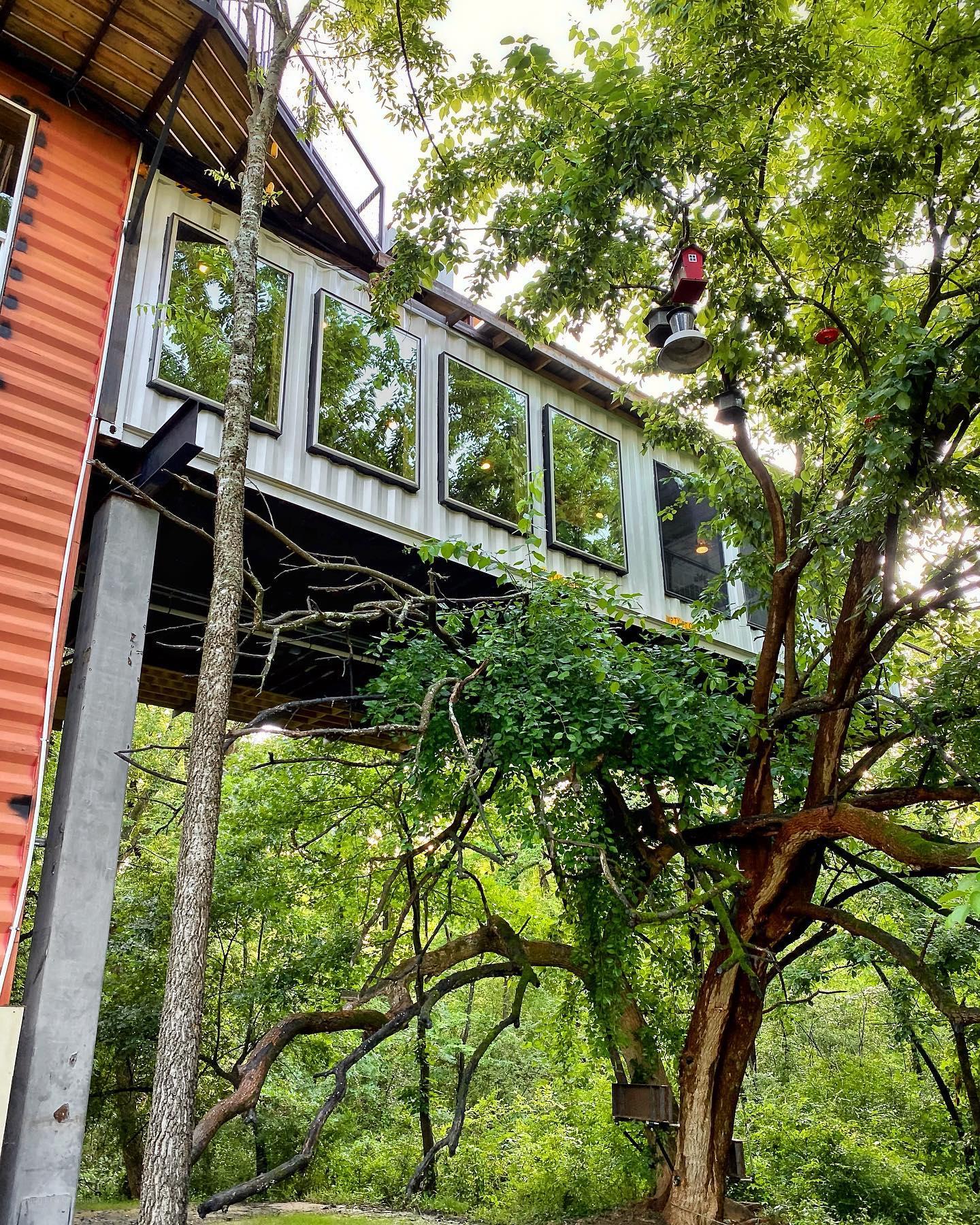 A breathtaking night sky welcomes people who want to enjoy the most spectacular scenery in Texas, USA.
The container house covers a large area.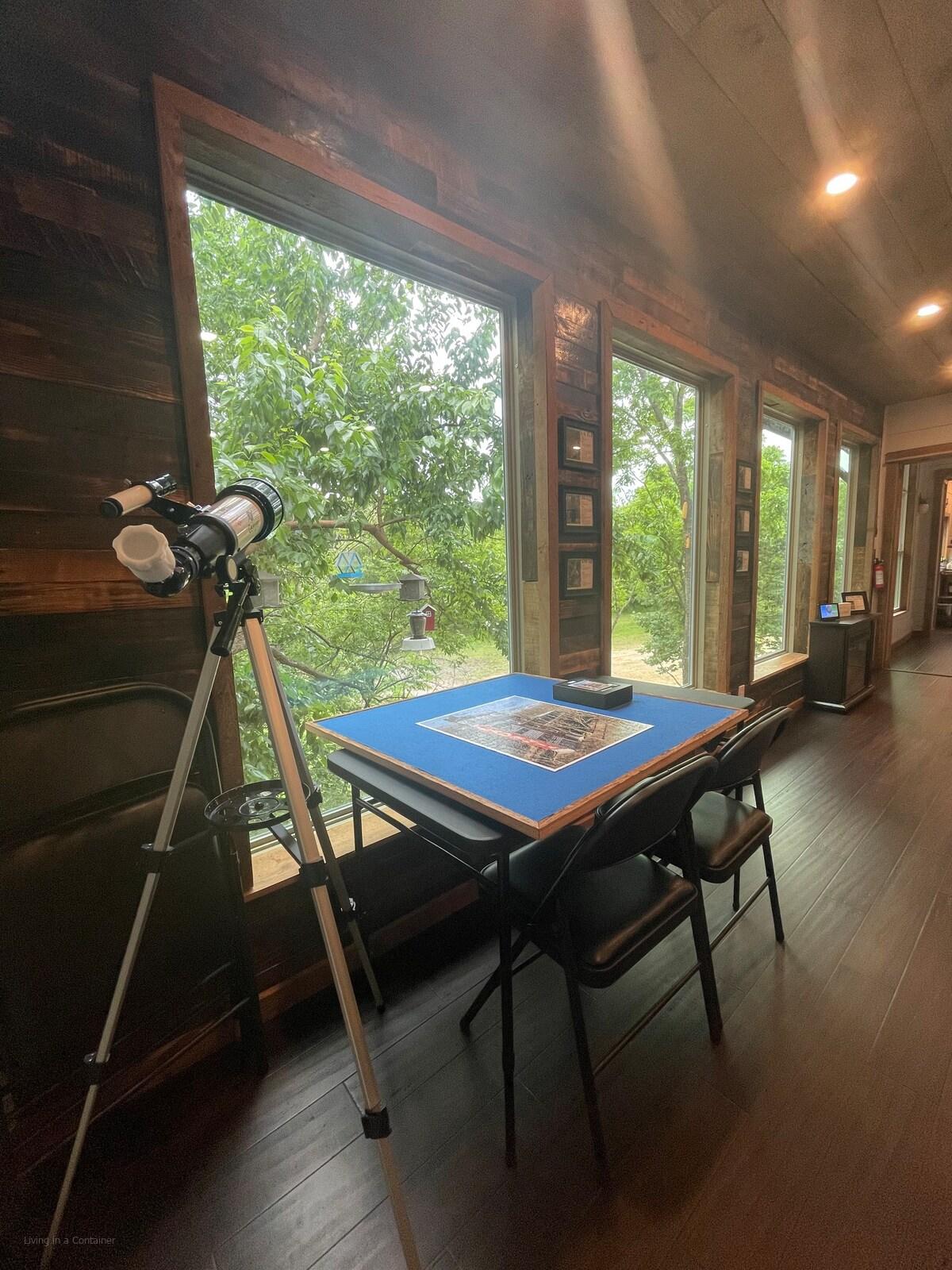 In particular, 1600 SF offers living space. It is possible to find the chance to spend time closely with many creatures in nature on the path where the container house is located. Thanks to the large terrace and 5 balconies on the upper floors of the house, it will be possible to see all the sights in a focused way.
There is also a separate parking area for those who want to stay in a container house. For hobbies, events, etc., the path where the container house is located is suitable. It was also revealed that the view was seen more clearly with the 20′ windows.
The house is trying to provide comfort where people can feel comfortable with its wide-area thanks to its four floors. In addition, tones such as red and black, which are the colors used in the design of the house, combined with a symbol on the exterior, make the house more modernized.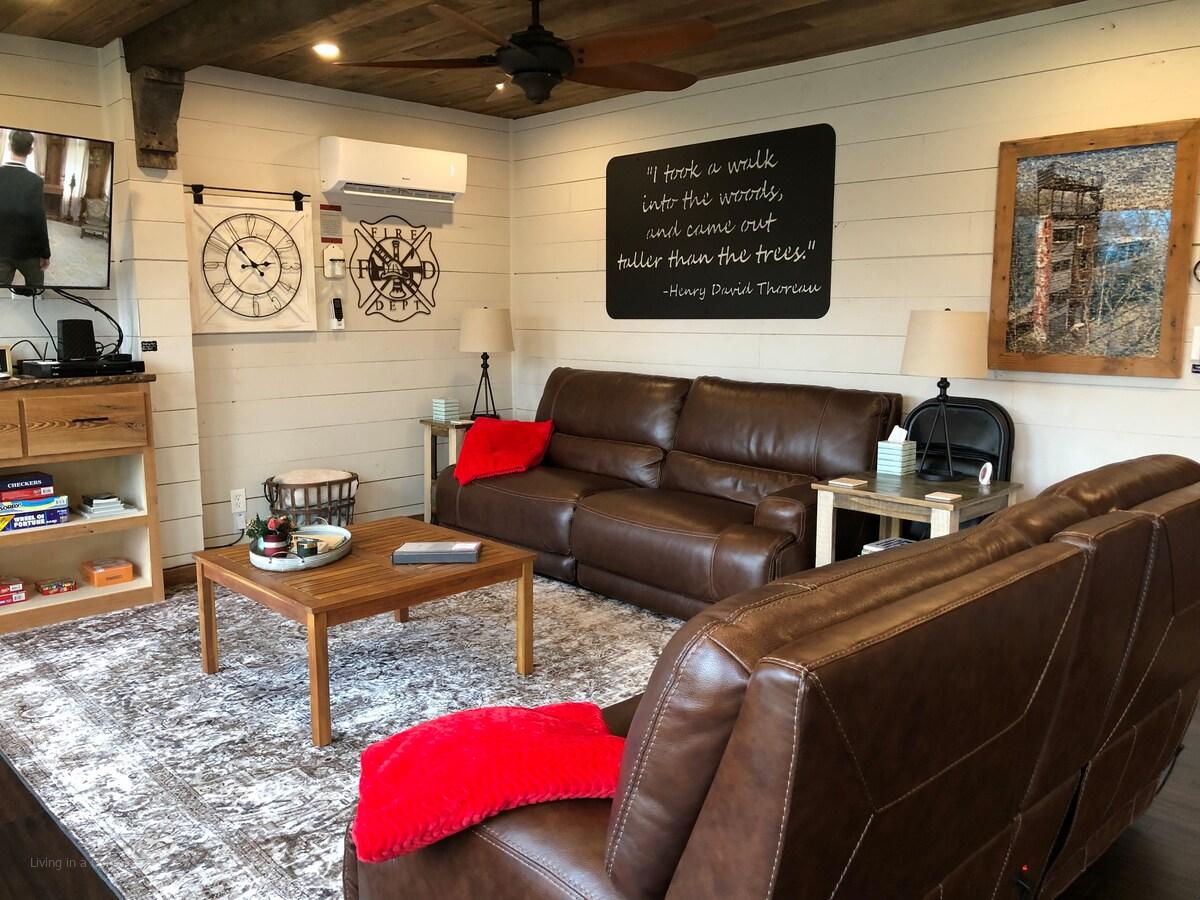 The interior design of the house has moved away from rural life and turned to a more modern style. Especially in the house, it will be possible to realize that the house shifts to the US city lifestyle by choosing modern, luxury furniture sets and kitchenware.
For those who want to live in a container house with all these amenities, all it takes is contacting host Steve. Online reservations can be made through companies such as Airbnb. In this way, it will be possible to continue living by reserving the house on free days.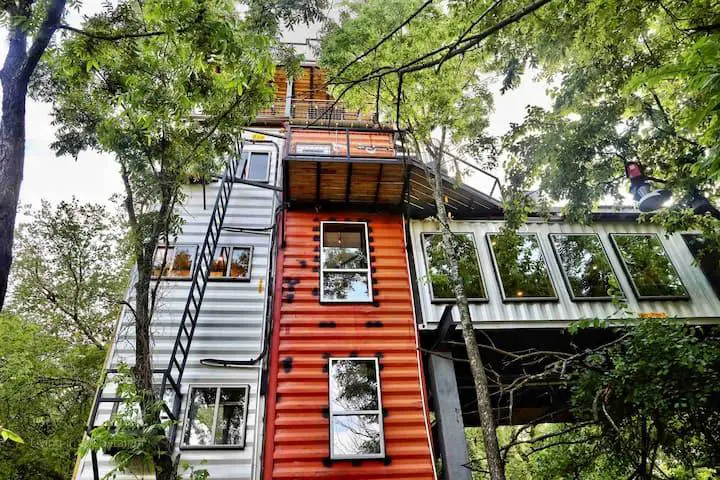 The Importance of Home Marketing with Shipping Containers
Highpoint Treehouse, one of the most popular Texas houses of recent years, will make people feel in the city but in silence with its exterior design and luxury features in every aspect. One of the most important features of this house is the fact that there are walking areas connected to the house outside the house, which makes the house remarkable.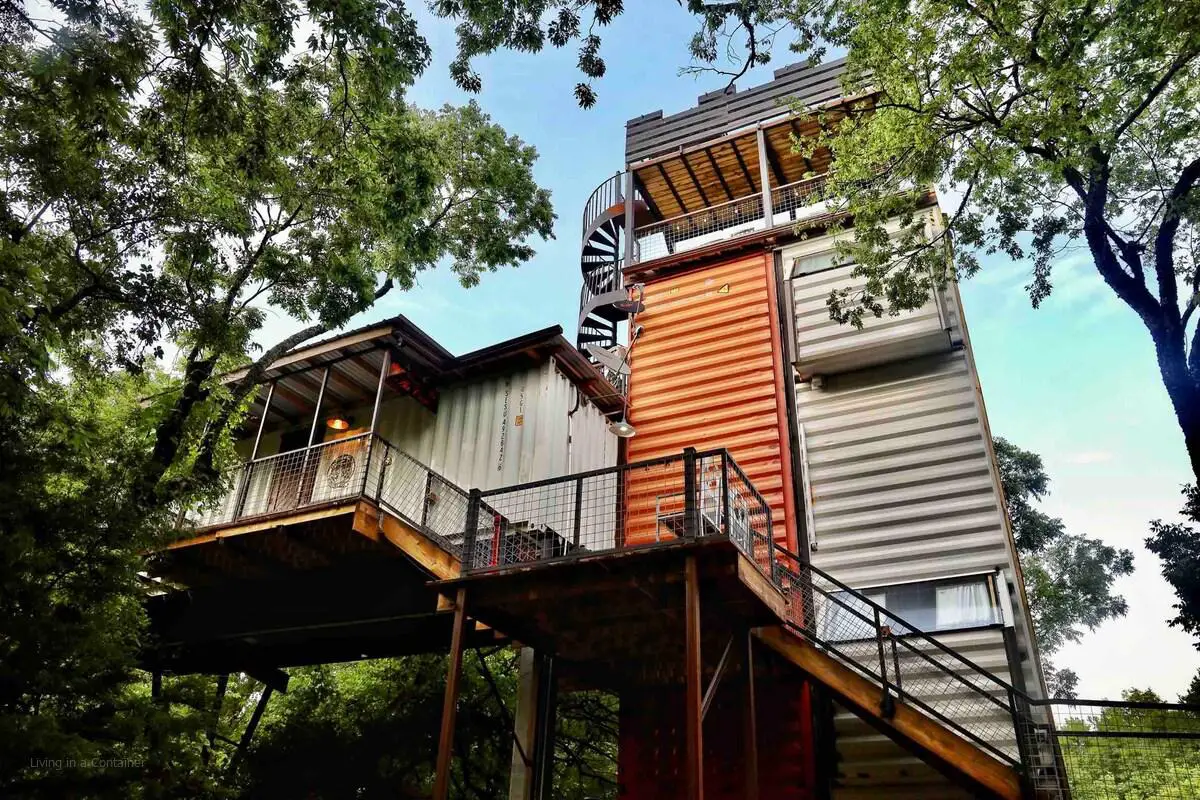 Adapt the Advantageous Ideas You Can Get With Highpoint TreeHouse To Your Own Container Home
Many people are looking for a quiet environment to live in. As a result, living in a container house with a view in a rural area has become an interesting and enjoyable experience for people.
Container house designs will come to you at more affordable prices than other house styles. Since many people prefer to live in these houses and stay both close to the city and in peace, this type of house will be a very logical option for large families.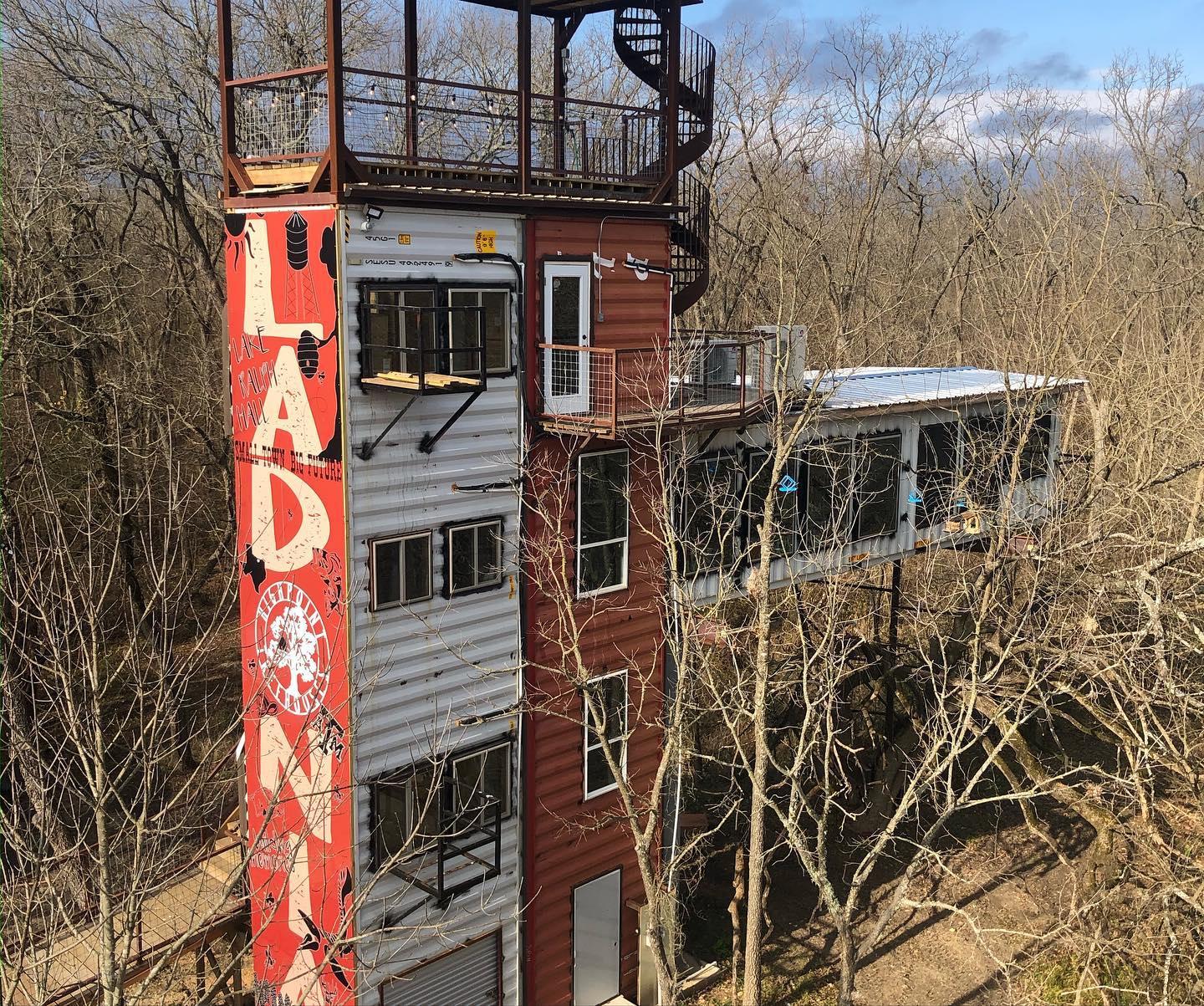 Highpoint Tree House has created the best orange and white tones in exterior design with its structure and quality building materials. In addition, the house, which has a suburban-style structure, has separate balconies and bedrooms on each floor. In this way, it will not be difficult to realize that it is quite suitable for spending time in any room that can provide proximity to the view.
There are many options for those who want to own a house similar to Highpoint Tree House. It is not difficult to obtain such houses for those who want to capture the modernized life in rural life. If you admire such houses, what you need to do is quite simple:
If you have caught the likes of the Highpoint TreeHouse container with your large family, please contact us with the color tones and floor designs you like.