How cool do you think it would be to have a house built with a shipping container that has carried dozens of loads on shipping ships over the years?
Pretty cool if you ask us. Think of it this way, the number of people has also increased considerably recently. The popularity of shipping containers continues to increase all over the world.
Airbnb and similar rental platforms also make it possible for people to earn money by building tiny houses and container houses. Container houses can be very easy to build, especially in areas that are difficult to build with normal methods.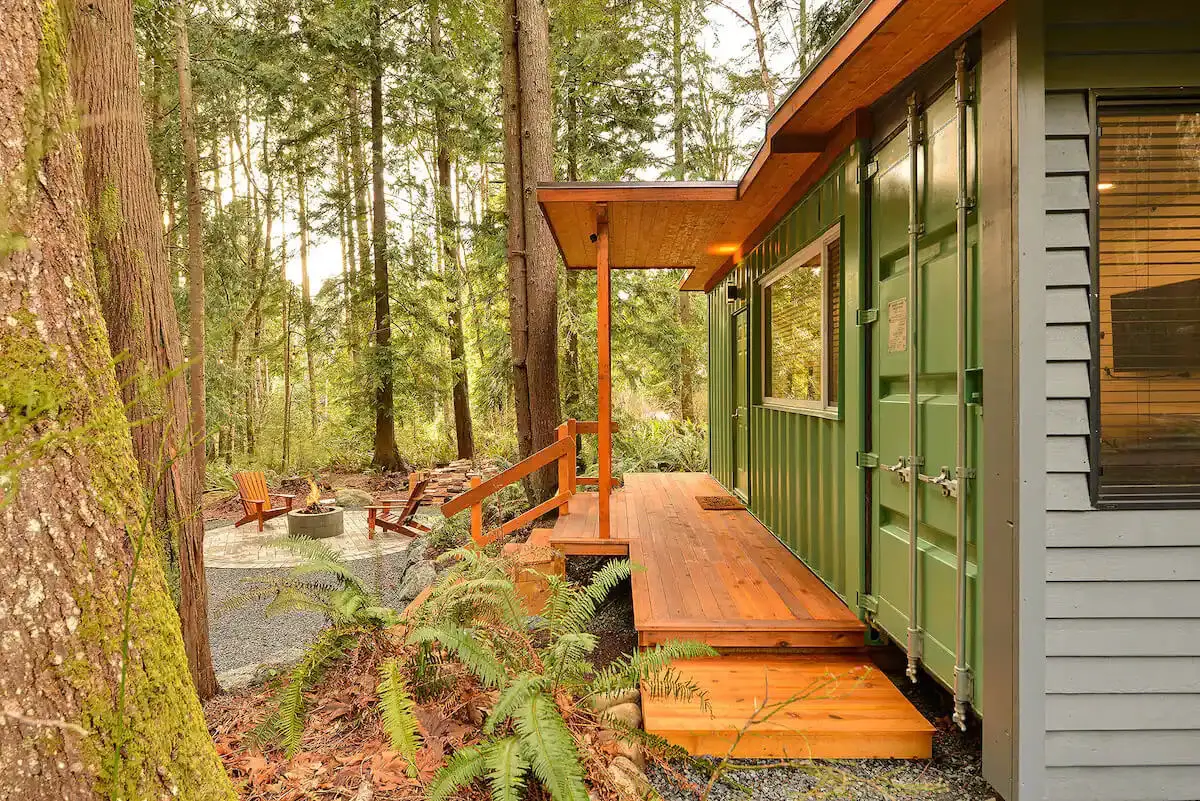 Today we're going to show you a shed built with a 20ft shipping container located in Shirley, British Columbia, Canada.
It is also possible to experience this colorful cabin rented by the host Tony with Airbnb. The overnight stay fee is $90.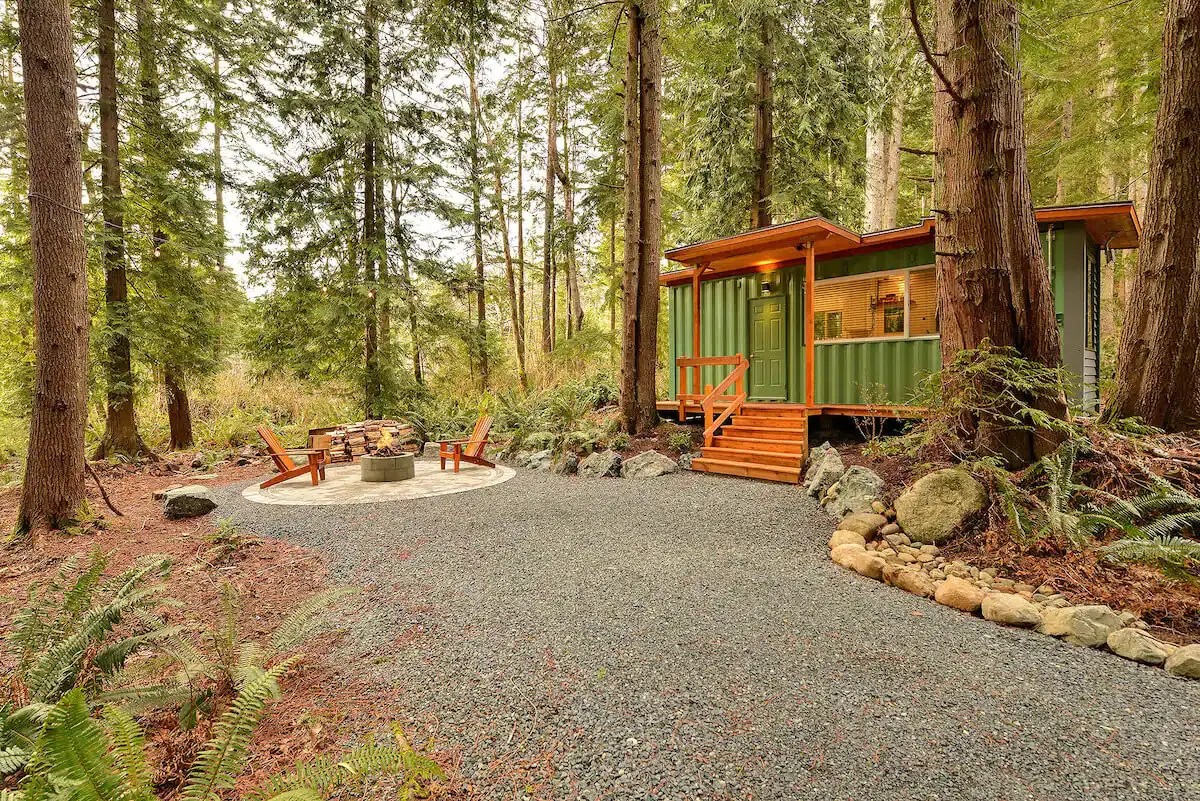 20FT Container House in the Forest
The tiny container house is quite charming in terms of its location. A perfect place to rest among the tall trees. It's the perfect location to escape the fast-paced hustle and bustle of our lives.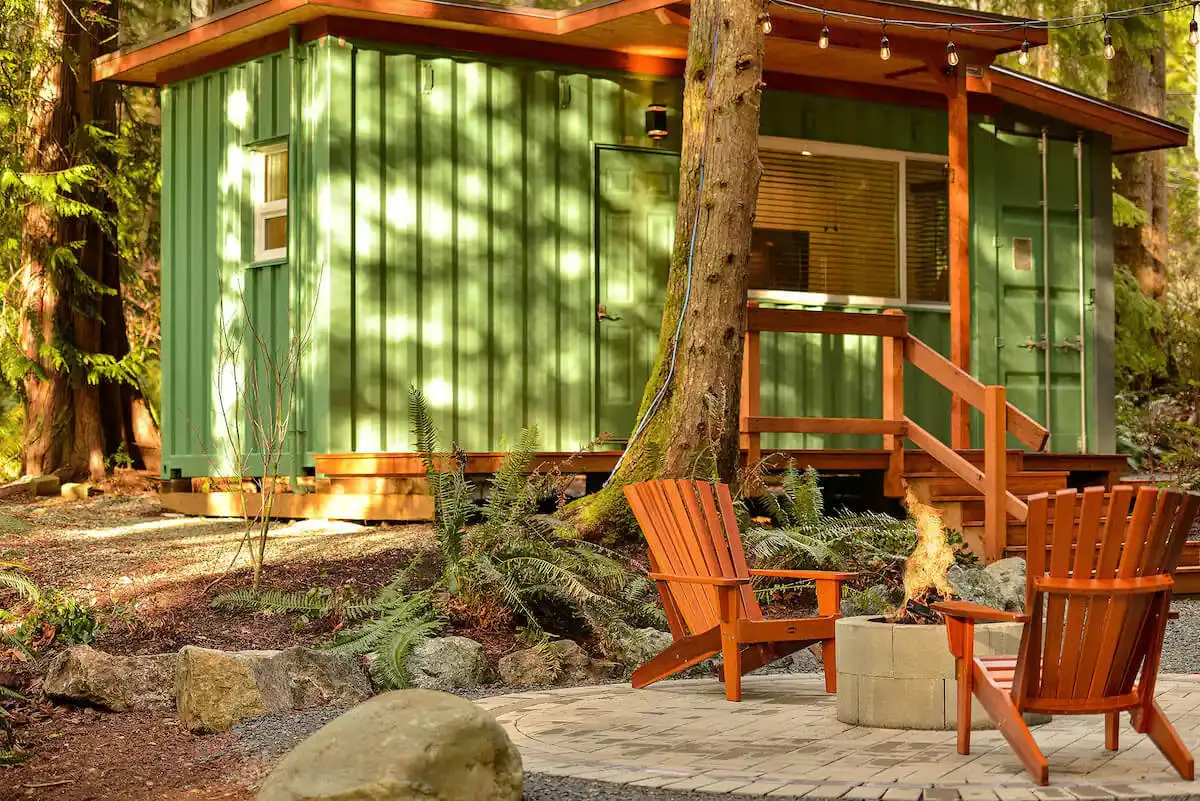 The container house is in full harmony with nature with its green color and wooden details.
This house, made of 20 ft sea container, has a small veranda and a fire pit where you can have a pleasant time.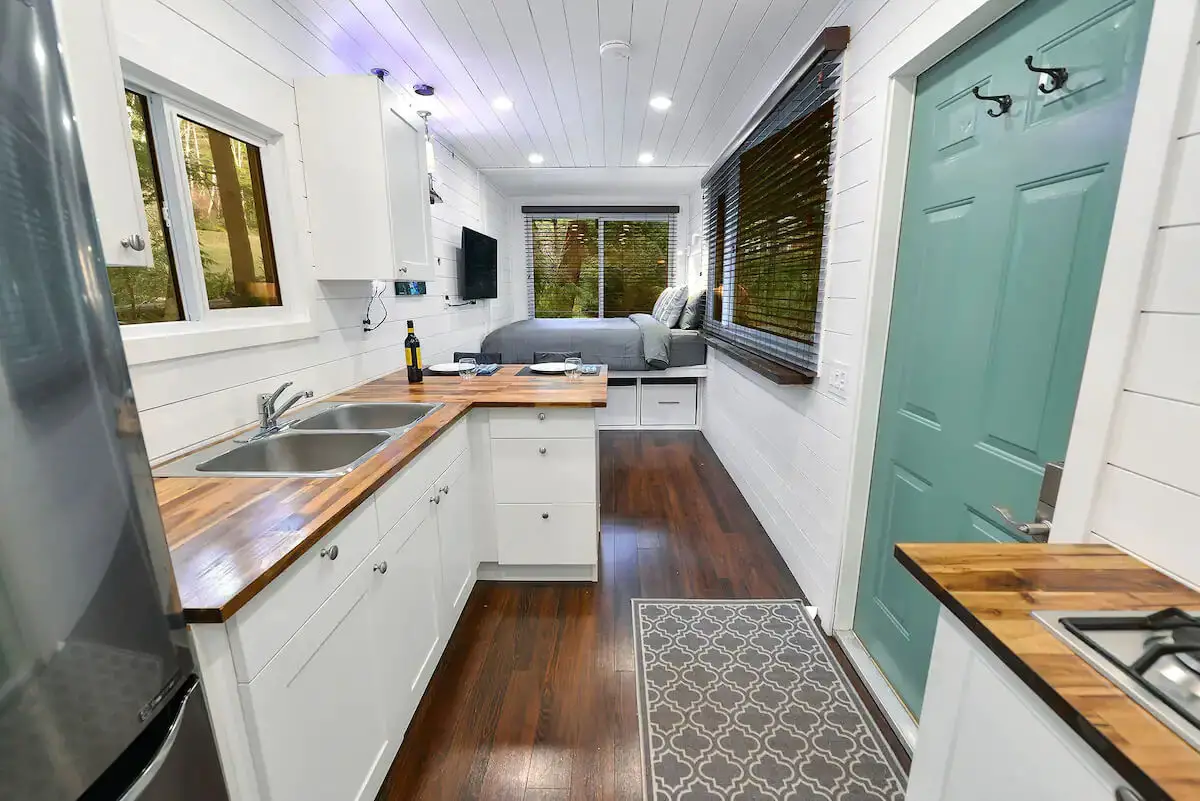 Refreshing Interior Design
White and light colors were mainly chosen in the interior design of the tiny house.
Integrity is also achieved with dark floors and kitchen counters.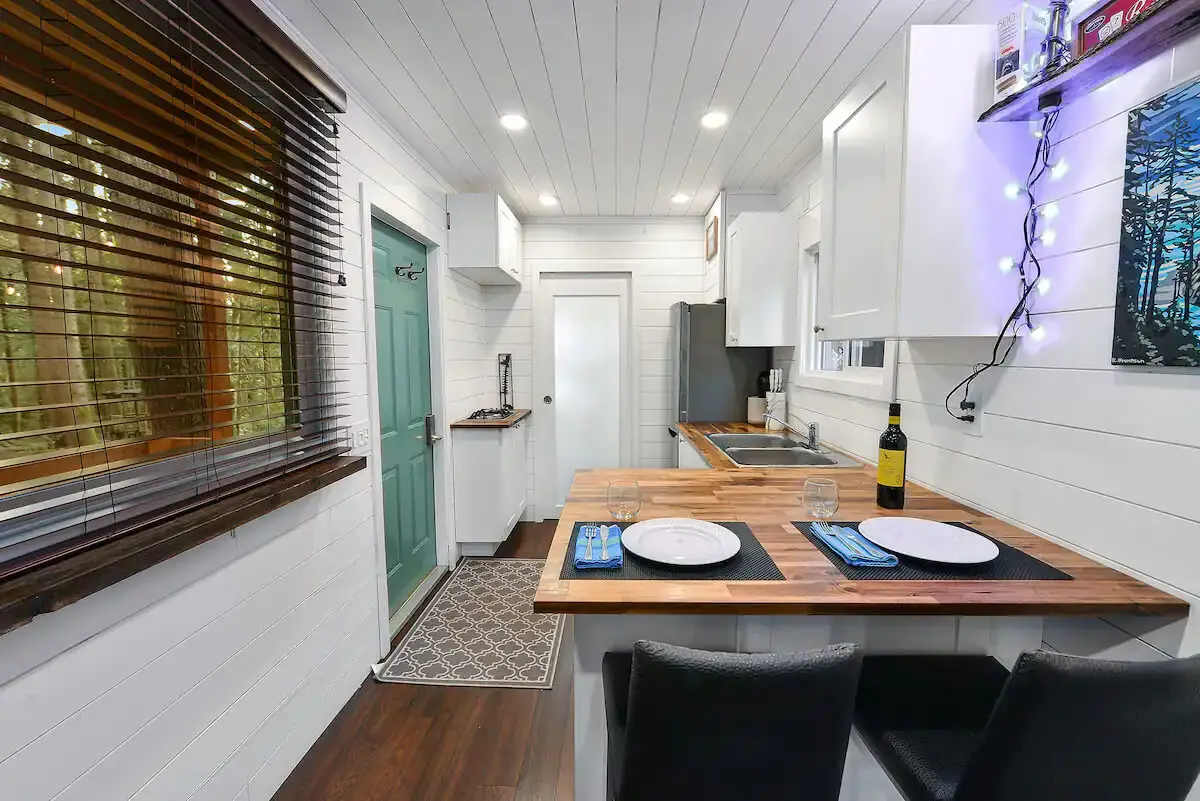 The covers of the shipping container were opened and this area was included in the house. In this way, a larger and more useful living space was created.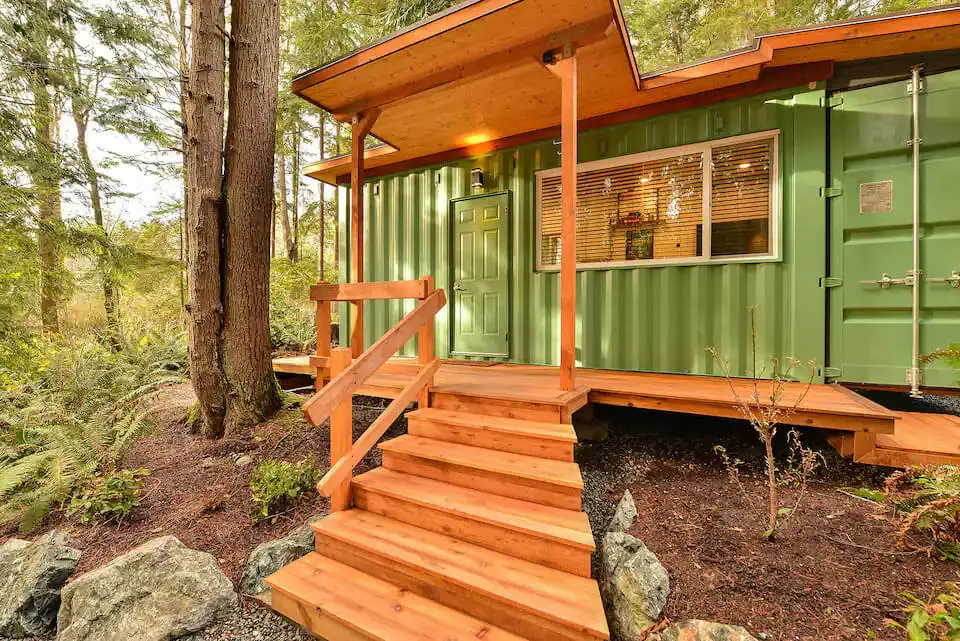 Living in a Container
If you have dreams of living in a shipping container house, you can get an idea by examining hundreds of models on our blog.
If you want to examine the most preferred container houses, you can take a look at the links below.
How To Convert 8 Containers Into a Home – You Must See This!