Shipping containers are used for constructing different structures. These are used for the construction of homes, villas, mansions, caffes, sites near international ports.
These are also a source of living places in case of any disaster. These are preferred because of many reasons. Steel shipping containers are reliable, robust, good looking, magnificent, elegant and sublime. These are modern way of living.
So far, we have discussed many homes made of shipping containers. These are beautiful inside out. The homes are utter and decent. These homes provide all the facilities of living. Homes made by steel shipping containers are designed at different places of world. All homes have different designs. No home matches with other home. Observing different container homes, it can be concluded that people are leaving traditional homes.
( Shipping Container House Models )
Traditional living is different from modular living. Homes made by concrete material do not offer diversity. People of this era demand diversity in each thing. House is the place where one supposes to live for whole life. It must be modifiable according to mood.
Container homes have one major benefit that these can be constructed at any place, means any place of the world. This can be any difficult place. On the other hand, traditional homes cannot be built at top of hill. It is almost impossible to transfer construction materials all such places. Containers are designed at another place and then are fixed at the desired place. In this way, it becomes easy to build a house at the place of your choice.
A container place other than a home
Today, we discovered a place which is not a home. This is something different and entirely new. Can you make a guess? Let me give you some hints. It is some working place where people daily come to maintain their health.
Yup, have you ever witnessed a gym made of shipping containers? If your answer is no, then go through this article. It will inform you that it has become totally possible. Modern people are heading towards modernity. I really found this cool that a gym has been constructed through shipping containers.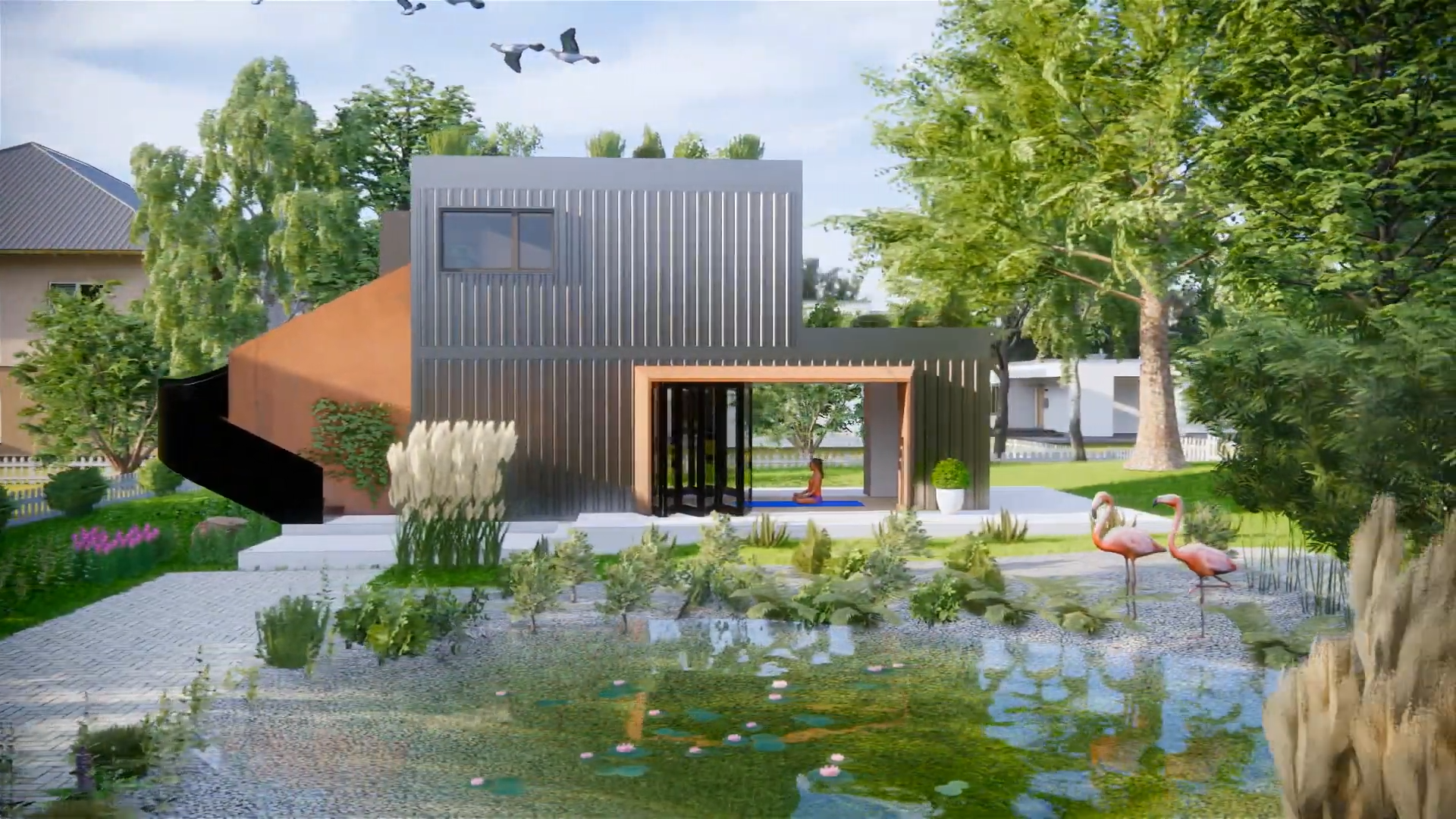 Architecture of GYM
This gym is made of two steel shipping containers of 20 feet. This is double storey place. This gym is designed with container walls and its elegancy is enhanced by glass walls and sliding glass doors.
This steel shipping containers gym is surrounded with a beautiful garden. The garden is decorated with plants and planned grass. This gym does not give a box area shaped look. This is designed with glass slides on sides and back. Inner person can see outside easily. This gym has white floor made of tiles. These surround this area all around. First of all, there comes an entrance cabin. Then comes all gym area with all facilities. All machines and equipment for usage are placed here.
( Life Uncontained )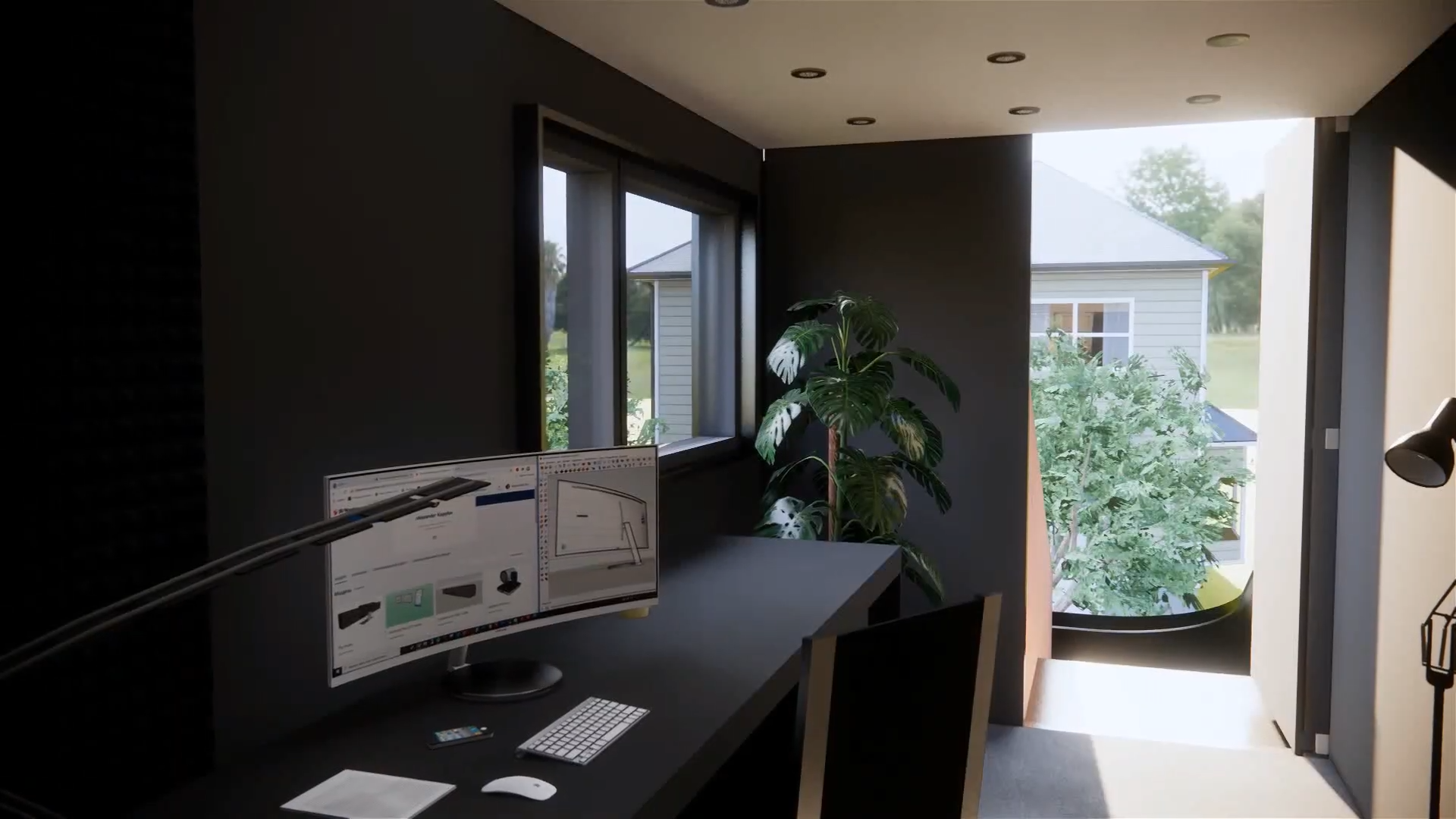 A working office on back of gym
An office is designed on the back of this gym structure. This office is set on upper floor. The black polished stairs are designed on the rear of shipping containers. Going up, there comes a long office. This office has all the needs for working. A working computer is set there. A light is placed for concentration. The ceiling is well supplied with further lights. On facing the front area of this office, there are two glass windows. Sitting on the chair, one can easily see outer environment. This is quite interesting that a person working in this office, can enjoy raining outside with a coffee mug for gaining energy back.
The architectural structures are very important in giving peace to mind. These should be designed perfectly keeping an important concentration on all sitting places.
Shelves are placed here for keeping all the accessories. The voltage system is maintained in a good way. The shelf is grey in color with different cabins. Decoration pieces are placed according to requirement.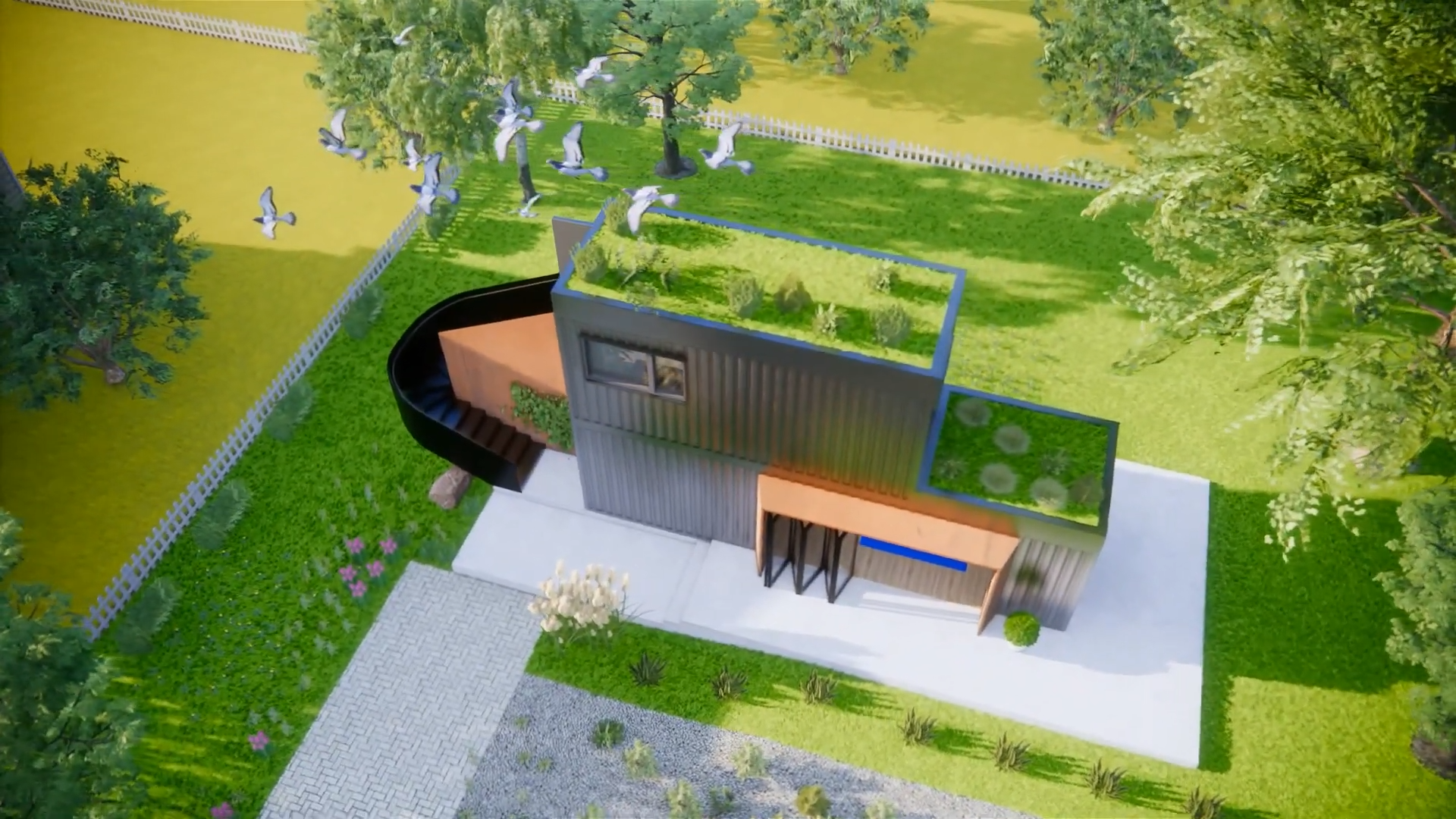 Roof of the gym
Roof presents something different. The roof is also decorated with green areas. This gives a soothing environment. Going up, will also relax someone.
As one container is specified for gym and upper one is specified for office. The roof of gym also has greenery same to the roof of office. This whole place is enclosed in green area.
This is one of the stylish places designed by containers. Containers preferring reason is also this that these offer style in construction. These are used for constructing large as well as small locations according to demand.
This was all about this gym structure with a backyard office made of two shipping containers. We will come again with a new one to surprise you. Thank you.
If you are interested in structures made with shipping containers, you can find what you want among thousands of container house models. Be aware of the contents by following our Facebook and Pintereset accounts.