The fundamental purpose of shipping container home projects is to ensure sustainability through the reuse of materials and to create eco-friendly designs based on this.
For example, this unique residence is made from three 40-foot recycled shipping containers, and it is the best place for a little getaway, alone or with your lover.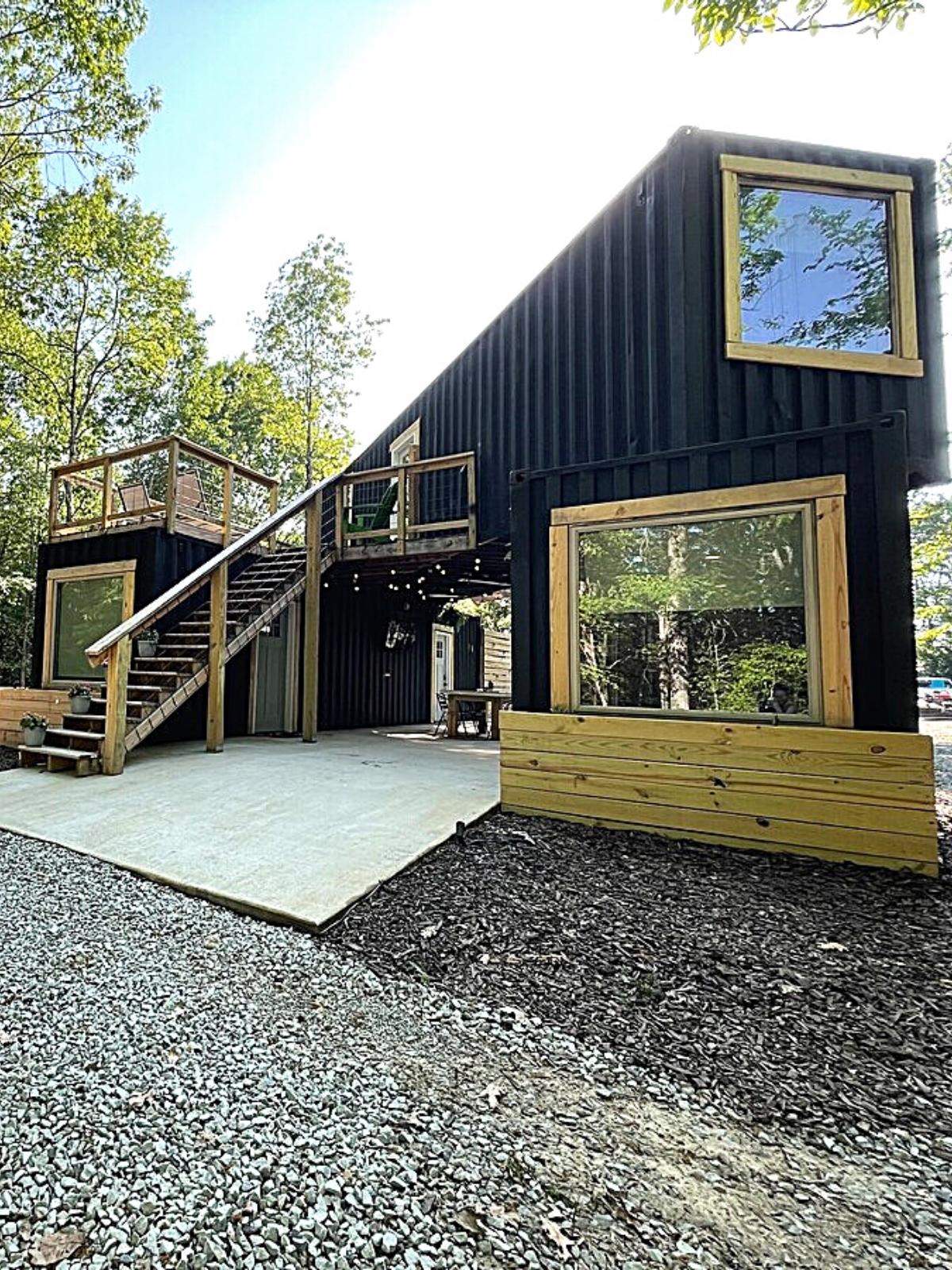 Its offbeat design plays a role in making it look modern and amazing. Your new favorite destination will be this lake house, which is tucked away from the pressures of contemporary life and surrounded by nature.
Recently, shipping containers have been a primary factor in the growth of the container home market. That's why this lake house project includes shipping containers that are both durable and functional. This way, you can live in an aesthetic home and not compromise on your safety.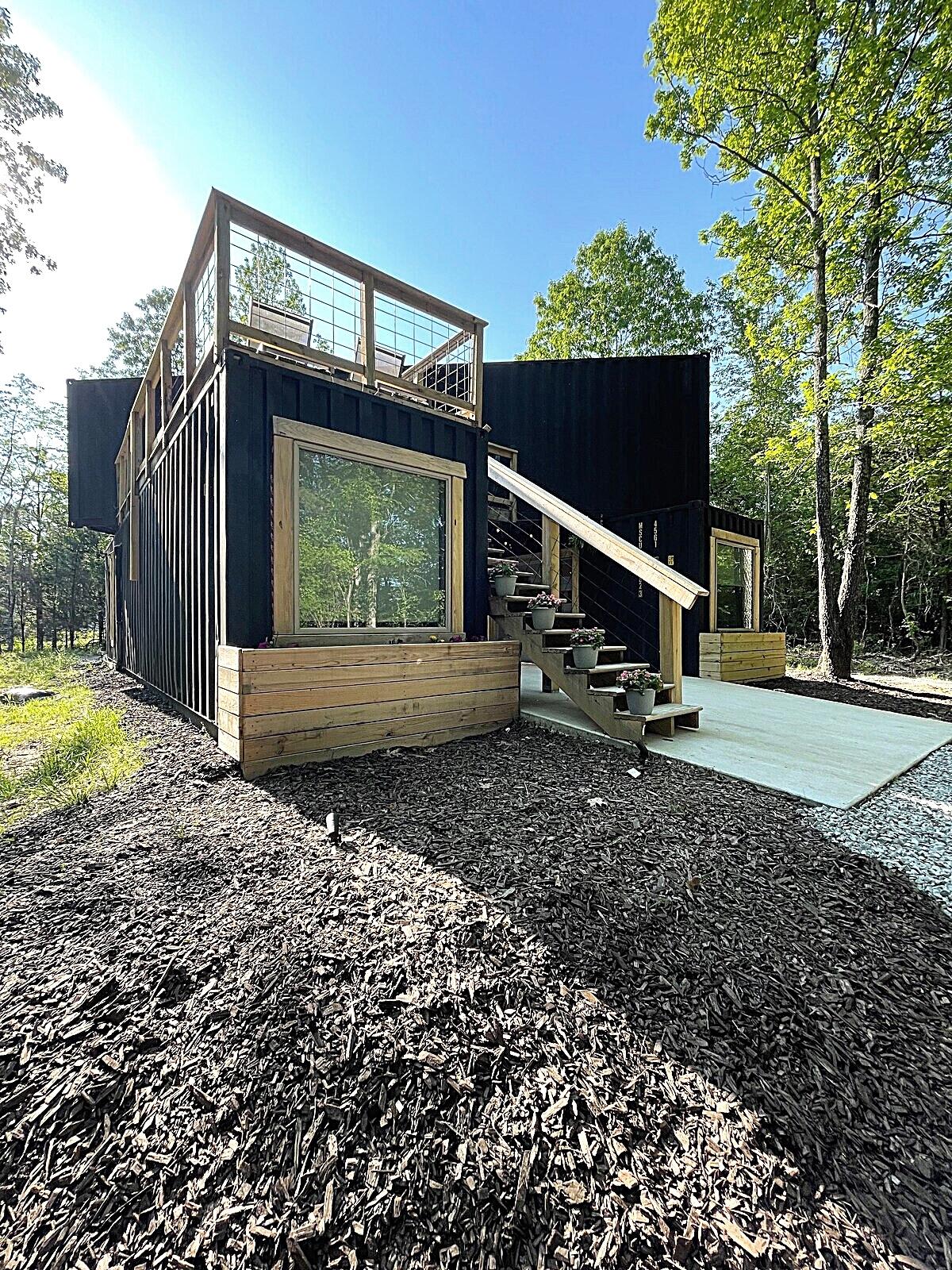 Features of the Shipping Container Lakehouse in Quitman
Just a 5-minute drive from Sugar Loaf Marina, this lake house is designed for a secluded retreat. What's more, in addition to being functional, this house has a decorative appeal with the way the used shipping containers are placed.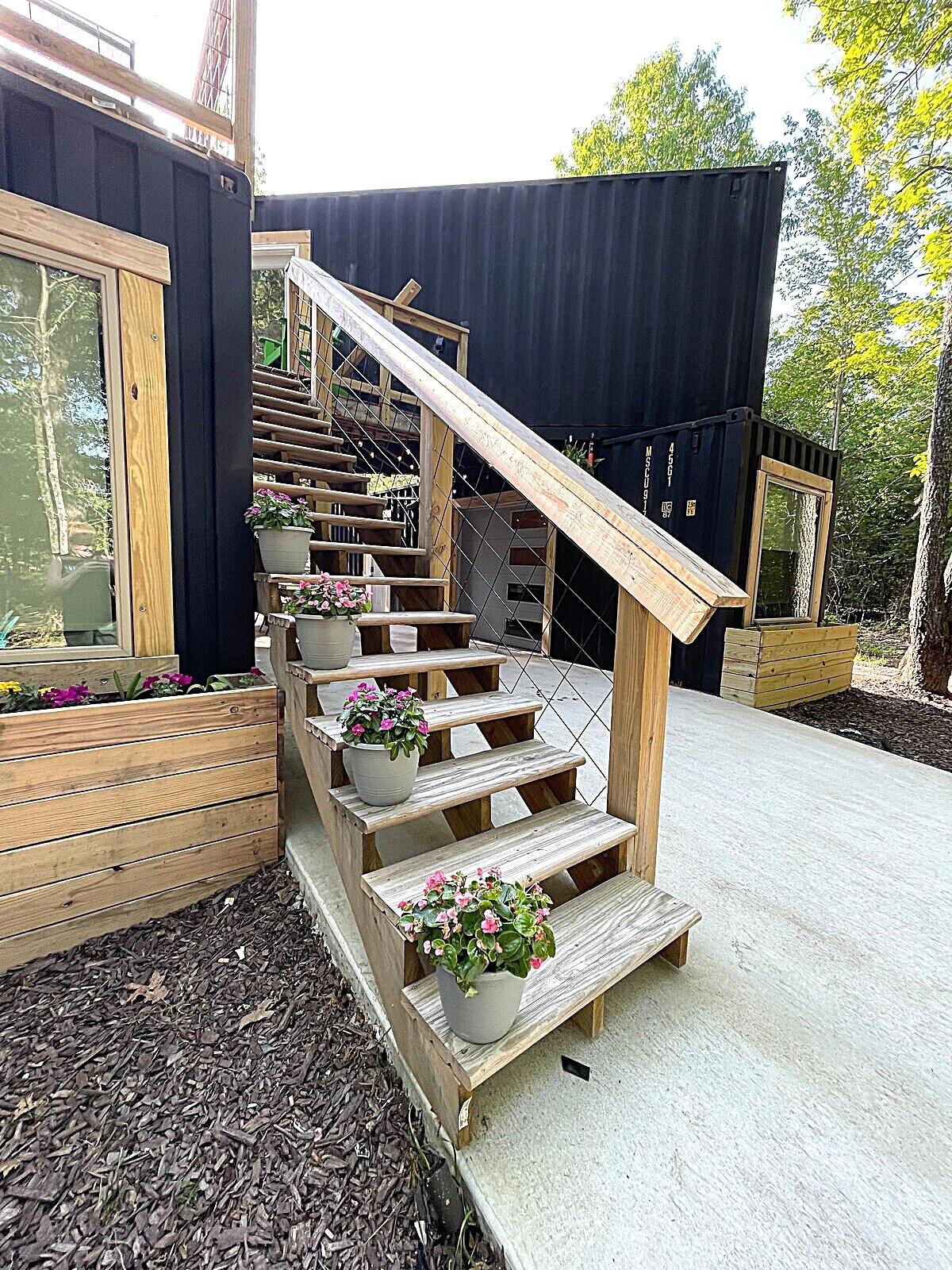 On the other hand, the designers have used the harmony of black and wood, which is the most popular in outdoor shipping container homes. Thus, your shipping container home can become your ideal little bunker in the forest.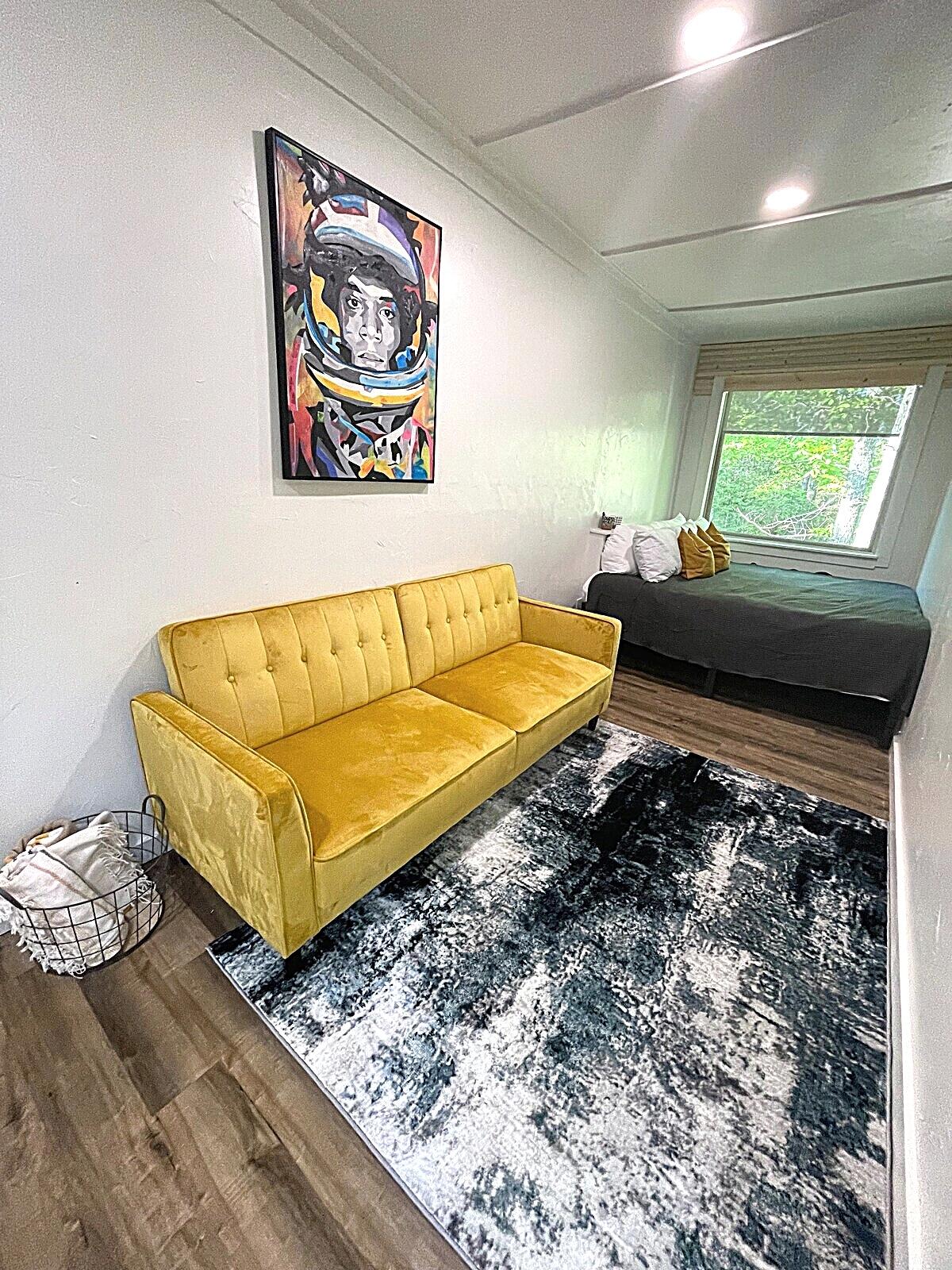 This house made of shipping containers has a mostly simple interior design. In contrast to the exterior, light colors are preferred here, creating an airy atmosphere.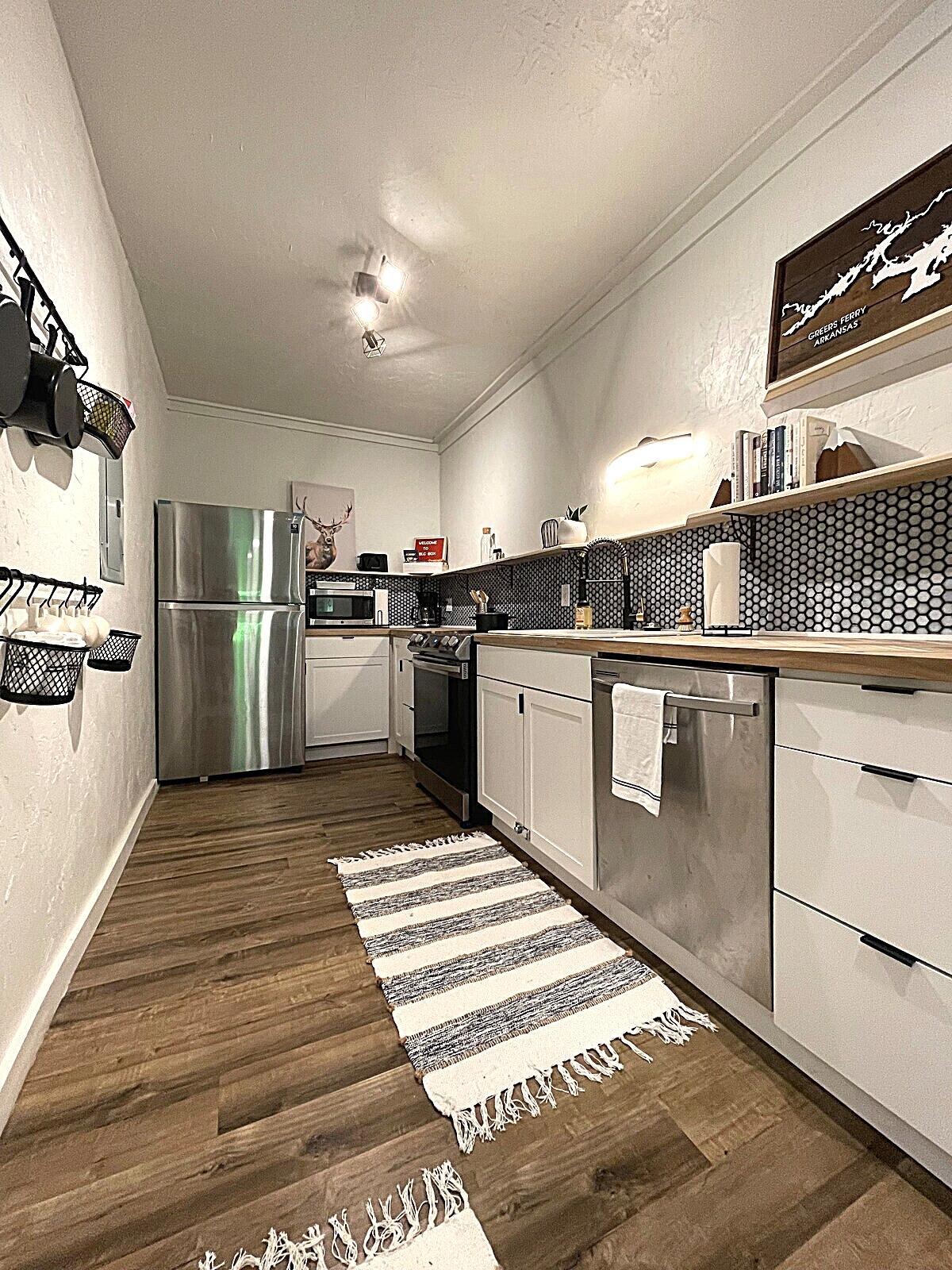 The house basically consists of three bedrooms, two bathrooms and a kitchen. In addition to them, there is a wooden dining room area where you may enjoy your meal without straying from nature.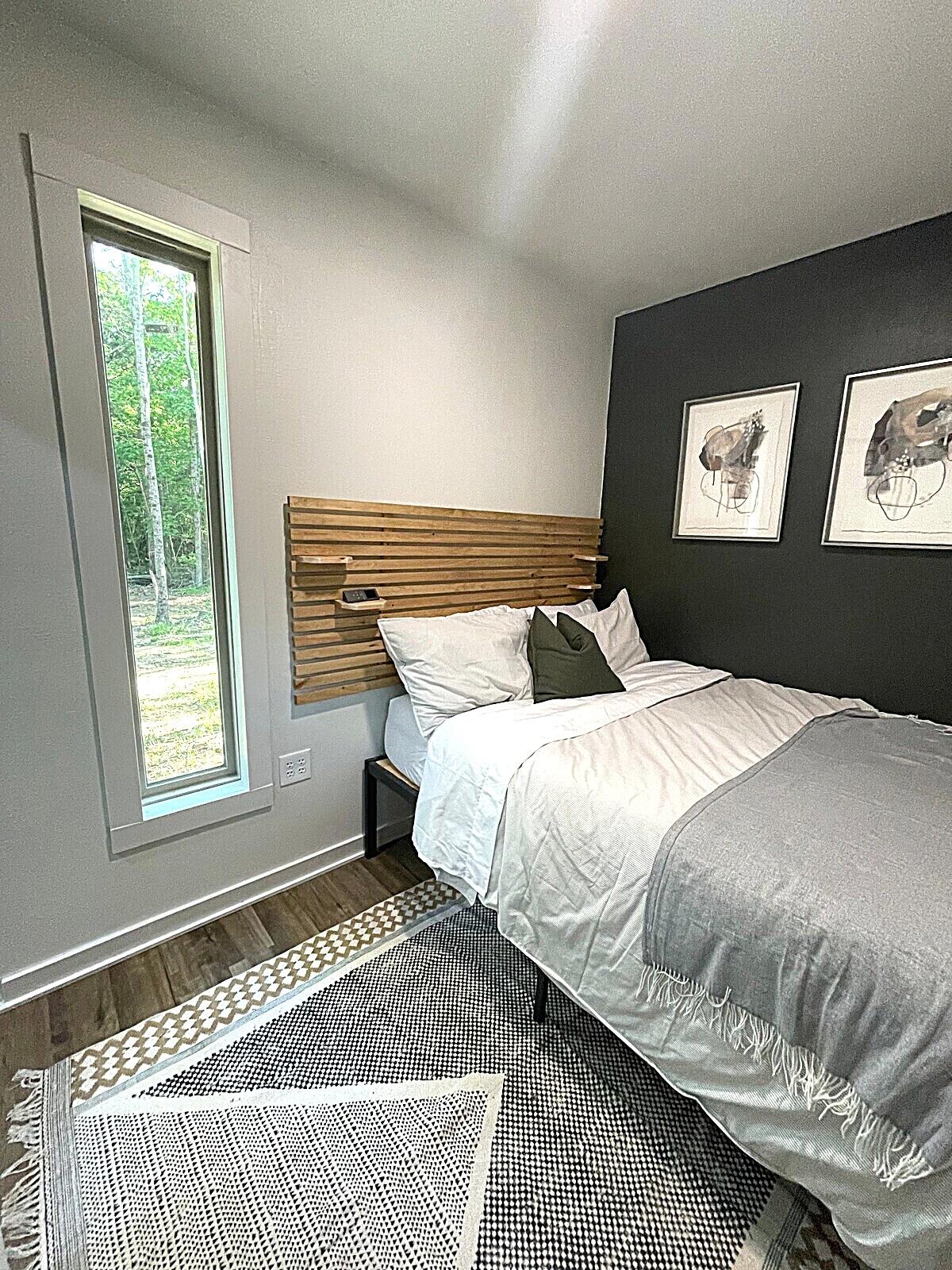 You can begin your day by enjoying your coffee on the veranda, which opens to the outside of the building while listening to the chirping of birds. Also, you may appreciate a good talk with your friends while taking a seat next to the outdoor fire pit.
Nothing can stop you from leaving the commotion of the city and breathing the fresh, distinctive air of the forest once you are in this residence.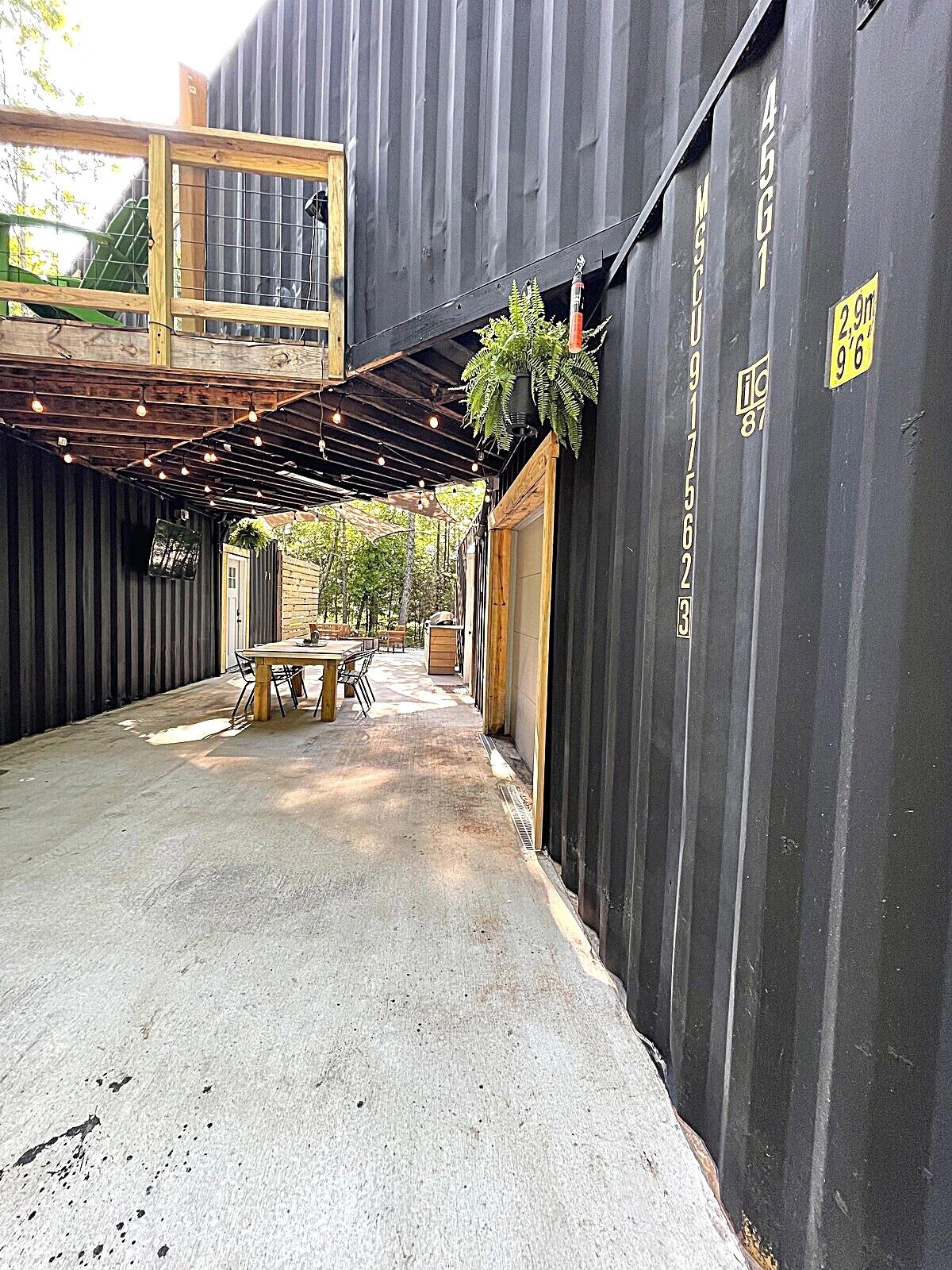 Services Offered by the Shipping Container Home in Quitman
Container lake house primarily offers you both indoor and outdoor free-living spaces. In this house, which is unique in terms of design, you can have a good time day and night and rest your head.
In addition to all this, the container home in Quitman has many design wonders that can make you feel more comfortable inside. These are as follows:
A garden view represents vitality with the great harmony of green and brown
Fully equipped kitchen
Private veranda or balcony with seating
Bathtubs designed for your comfort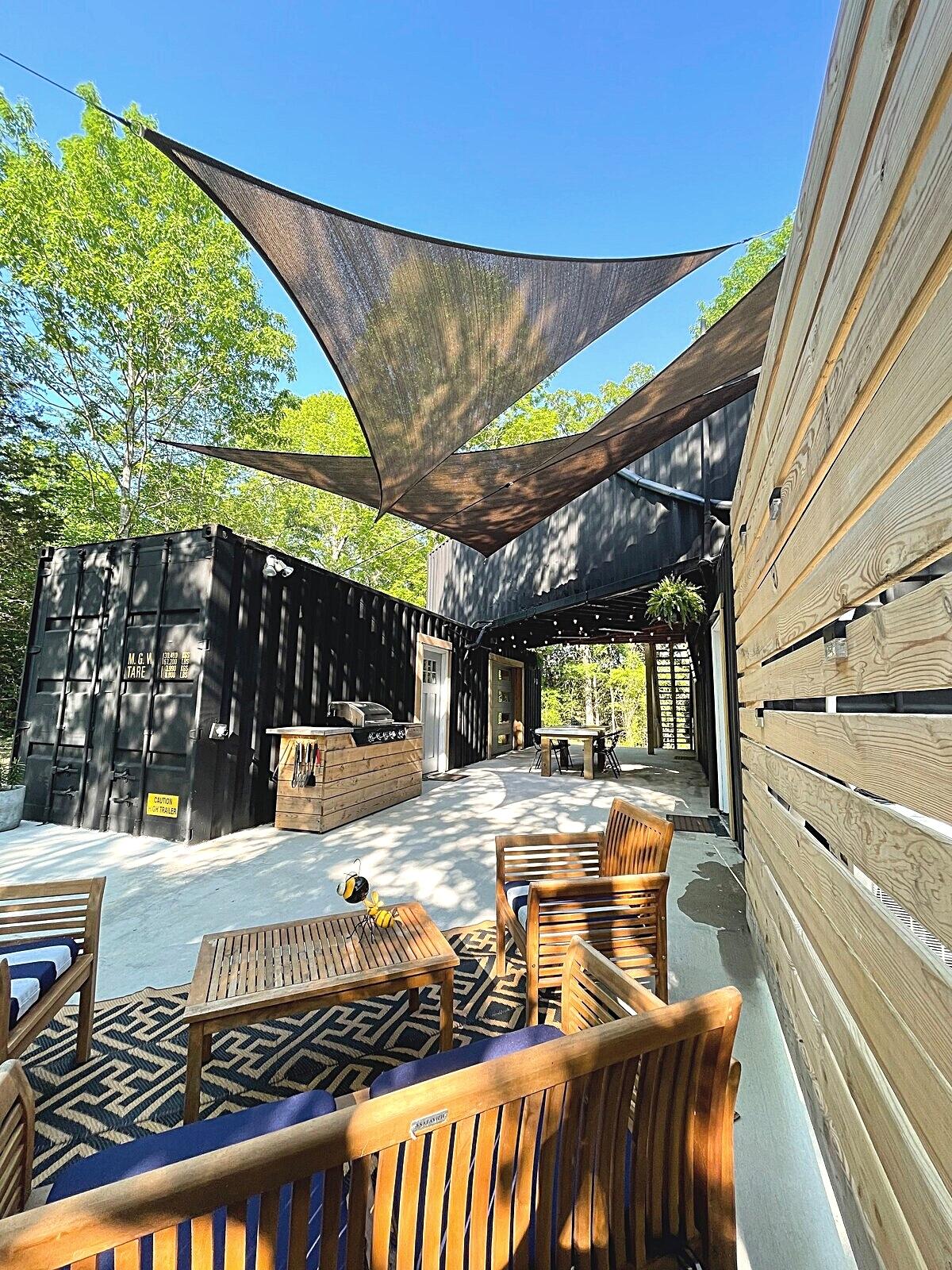 When you choose the shipping container home, you can take advantage of these opportunities as you wish. The accommodation fee of this place, where you can have a peaceful time is only $226/night. ( Airbnb ) It's time to take a break from the hustle and bustle of city life!
Shipping Containers
Enter custom container living. Refurbished shipping containers are becoming increasingly popular as an alternative to traditional homes.
Container home floor plans offer a flexible and affordable way to live, and container homes USA can be placed on almost any property.
Plus, multiple containers can be combined to create larger homes or even multi-family dwellings. So if you're considering a move, custom container living might be the perfect solution for you.
If you're thinking about living in a container home, be sure to check out our huge selection of designs for inspiration. You're sure to find something that suits your needs and taste.
So if you're interested in learning more about shipping container houses, be sure to check out the Living in a Container today! What are your favorite container homes?
Follow Living in a Container on Facebook, Instagram and Pinterest for more stories like this. If you have a story to share, email us at [email protected].