A Dreamy Container House
The future of reinforced concrete structures is always discussed on behalf of the world, whose living spaces and order are starting to change completely.
It is very harmful for the world as it is necessary to use many different sources in order for a reinforced concrete structure to emerge. All these developments pushed us to meet with container houses.
Frankly, everyone who researches the concept of container houses falls in love with these houses in a short time.
When you evaluate the advantages offered by these houses, which have a wonderful appearance, it is impossible not to like these houses.
Containers, which are used to carry loads under normal conditions, are now specially arranged and become an important living space. We also have a hard time hiding our admiration for these wonderful designs.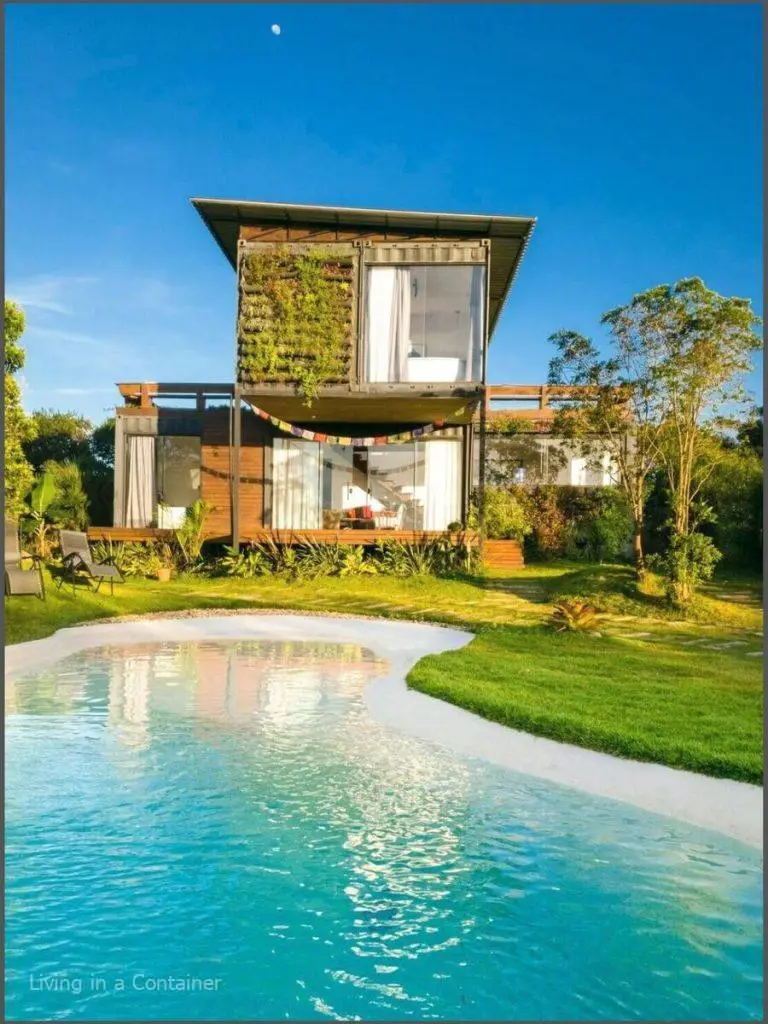 Container House with Simple and Effective Design
When you see a container alone, you may think that it is not enough to live. In fact, these areas turn into a magnificent living space when used correctly. Especially if several containers are used together, a much more effective area emerges.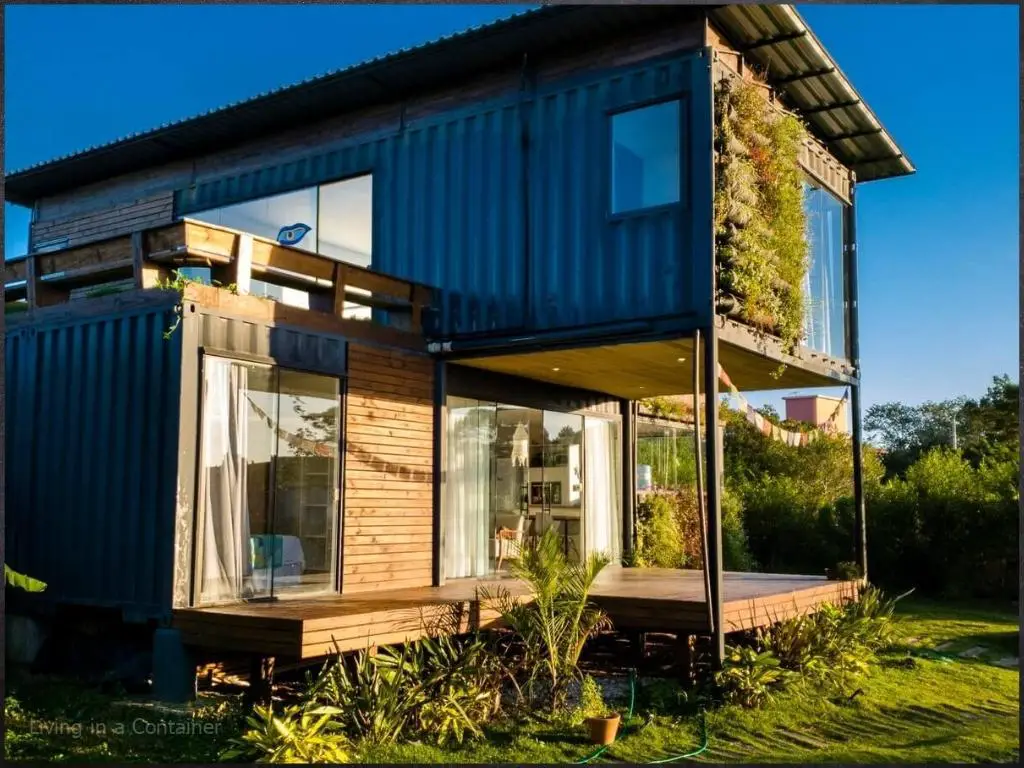 In this container house model, we see that 4 x 40ft shipping containers are used together.
In some houses, containers can be placed in the same direction. However, in this house, the use of containers to form an angle of 90 degrees to each other was a very correct choice. Because in this way, a much more elegant design is obtained and you can have a magnificent veranda on the lower floor of the house. Everything you will need is presented to you in four containers.
An Exterior Design Intertwined with Nature
As you know, container house models are houses that always protect nature and use resources at a minimum level. It is considered as the right choice to use natural parts in the exterior design of such a nature-friendly house.
Since a very important part of the containers are detached to the claws, the sun can enter at any time. Of course, since it has a magnificent view, you can watch this view wherever you are in the house. This is actually one of the reasons why we fell in love with container houses.
There is a wonderful pool right in front of the house covered with lush trees. It can be a great choice to cool off in the heat of summer. You will see how naturally the pool is created. It almost resembles a naturally formed pond.
Gorgeous Appearance with Contrast Between Exterior and Interior
After talking about the exterior of the house, we can move on to the interior, which we know will affect us deeply.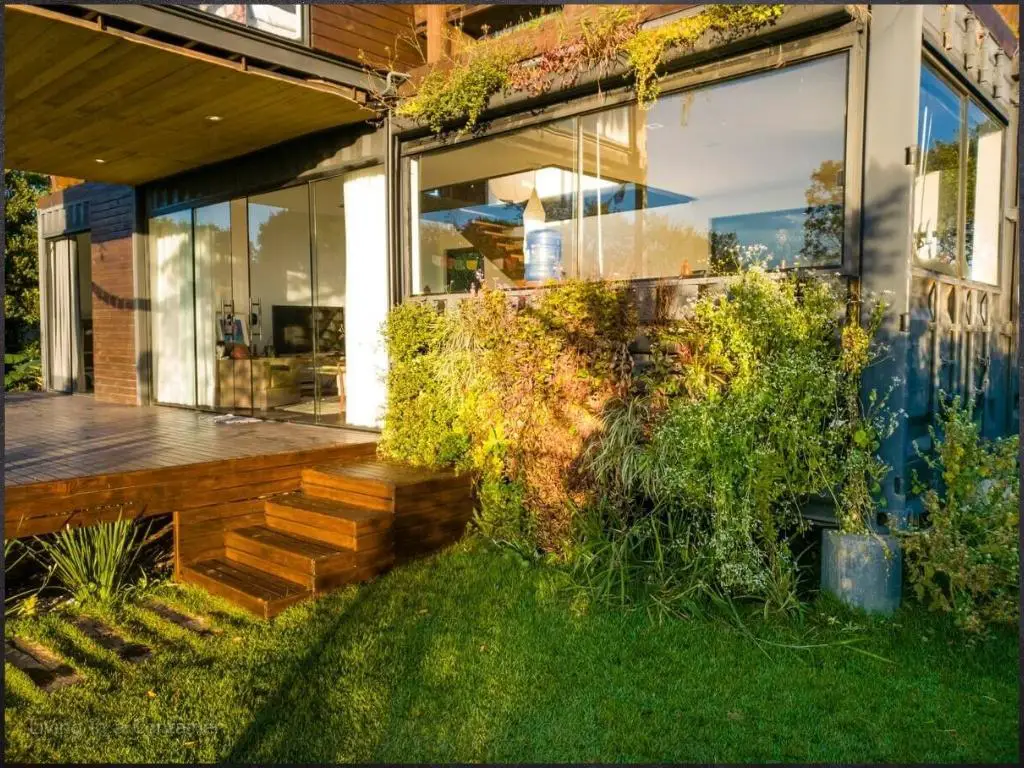 There are many wooden details on the exterior. Since the natural color of the wood is in harmony with black, many black decorative materials are used.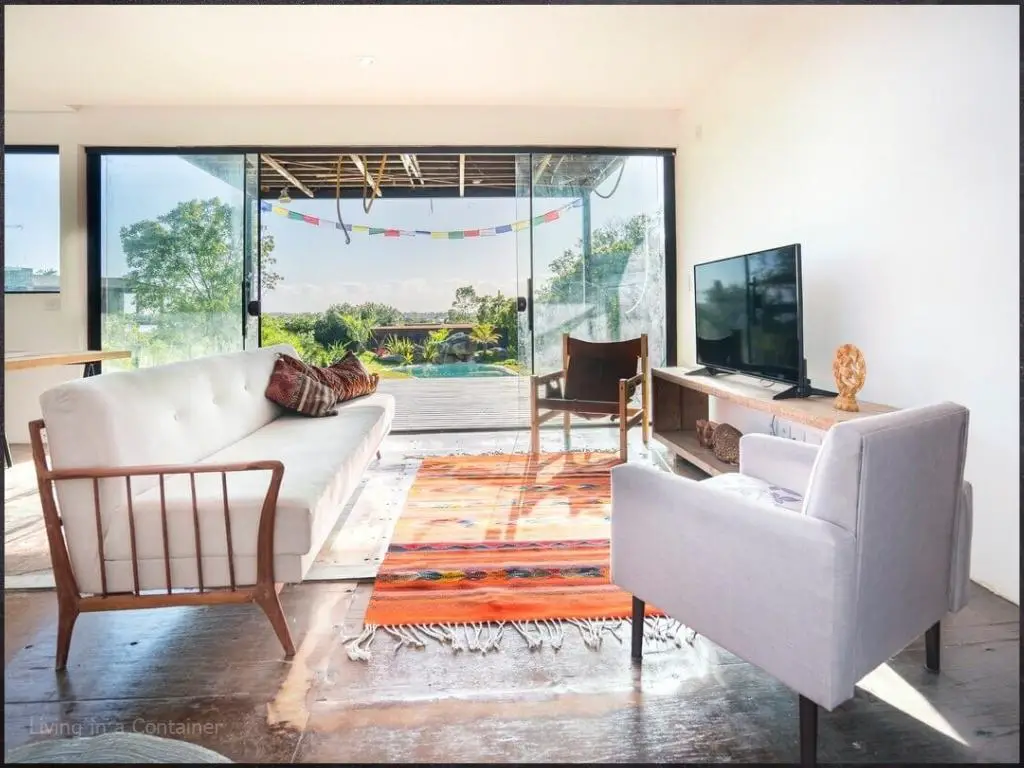 However, light colors are always used in the house. This gives the house a much more spacious look.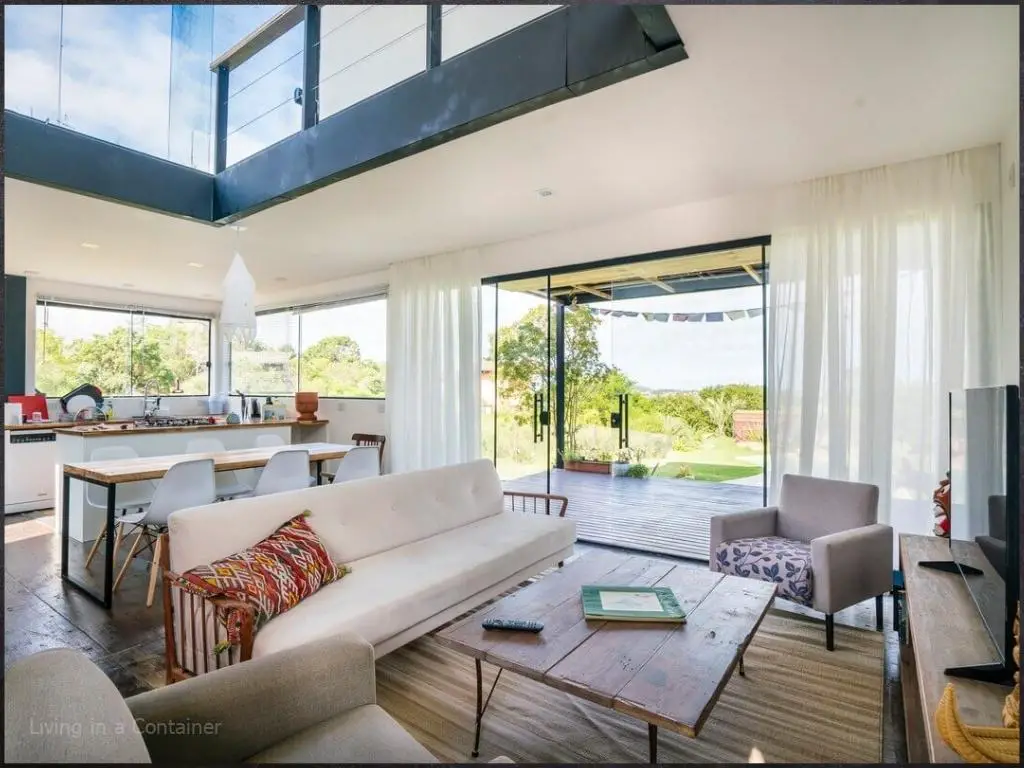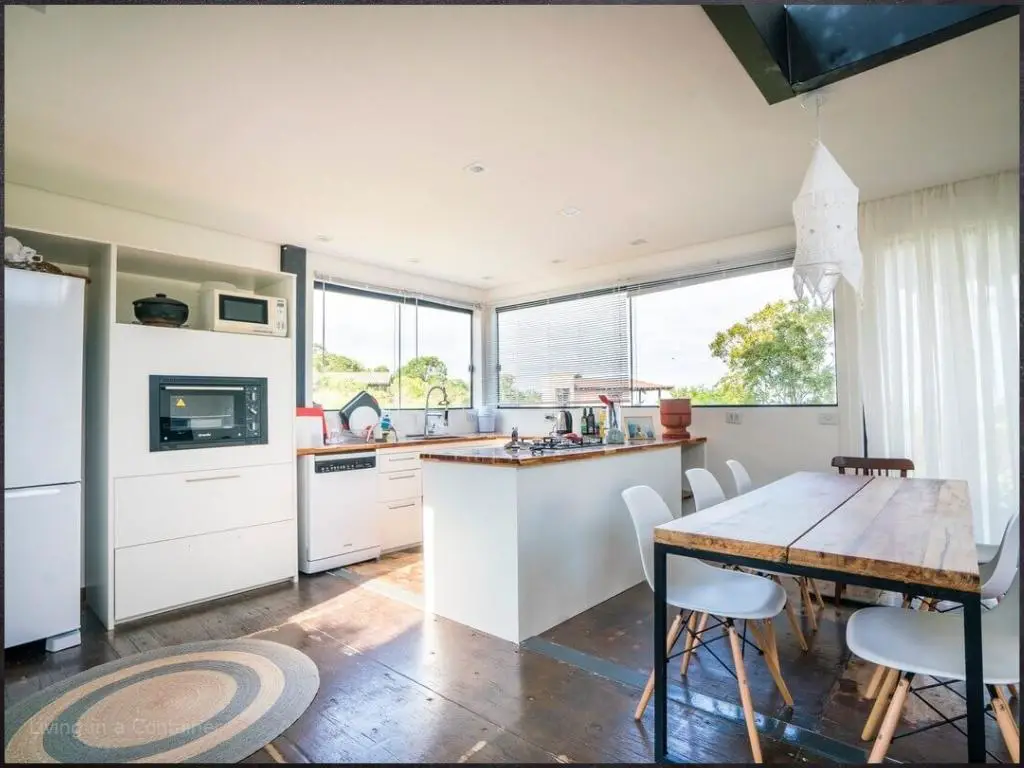 There is a living room at the exit to the garden. While spending time with your family, you can easily leave the lounge and dive into the pool to take a fresh air and cool off. In addition, a magnificent view accompanies you at every moment you spend in the hall.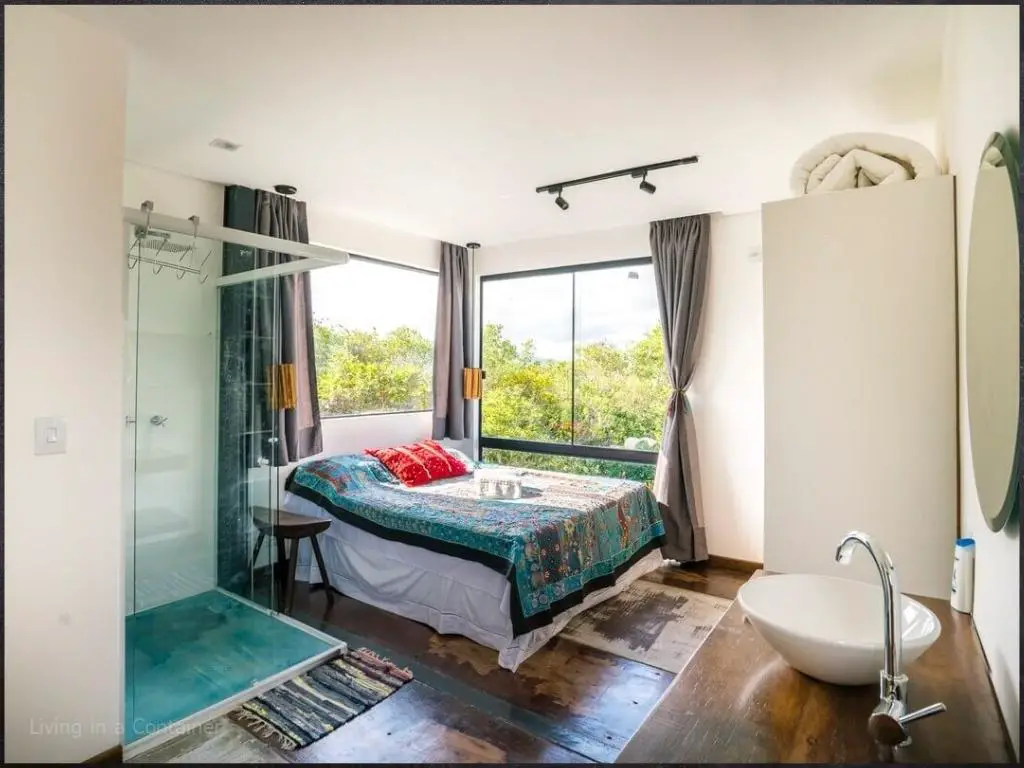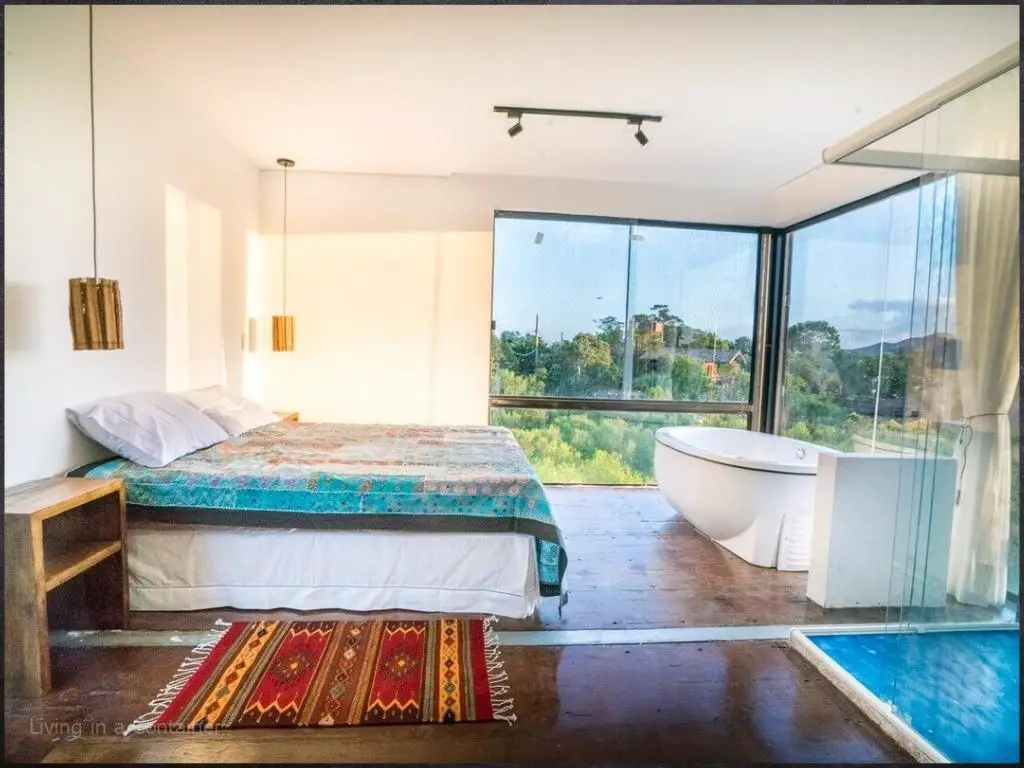 Apart from the living room and the kitchen, there are two more rooms in the house. Extra shower cabins are also placed in the bedrooms in this container house, which is much more useful and wider than it seems. Thus, it is not difficult to take a shower frequently on hot summer days.
No Shortcomings in terms of Hardware
After seeing a container house for the first time, you may think that this is the right choice and get excited.
If you like this house, you can book your trip with Airbnb.
So if you're interested in learning more about shipping container houses, be sure to check out the Living in a Container today!
More on Livinginacontainer.com