In Chile, a new trend is emerging in housing: container houses. These homes are made from repurposed shipping containers and can be assembled quickly and easily. Container houses are becoming popular for a number of reasons.
First, they are relatively inexpensive to build.
Second, they are eco-friendly, as they make use of materials that would otherwise be discarded.
Third, container houses can be built in a variety of locations, including urban areas and remote rural areas.
Fourth, container houses are extremely durable and can withstand earthquakes and other natural disasters.
As a result of these advantages, container homes are becoming an increasingly popular option for those seeking alternative housing in Chile and around the world.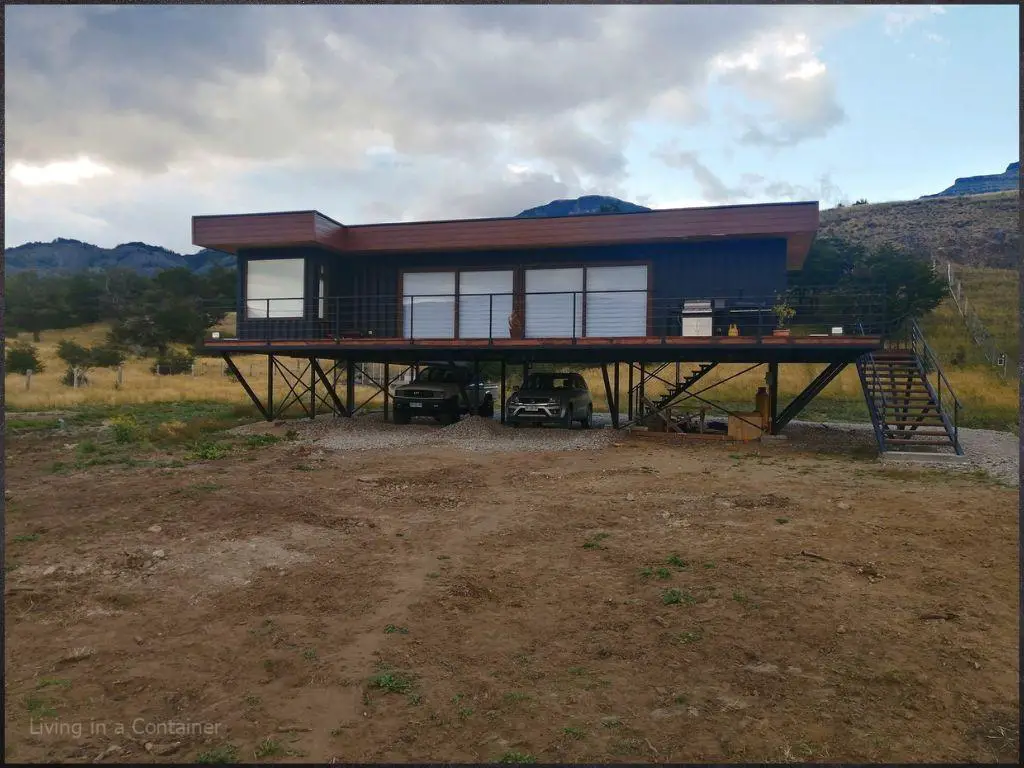 Today we take a look at a container house located in Coyhaique, Chile.
If you're looking for a different and inexpensive container house design, this one from Chile might just inspire you.
The container house is made from two 40-foot and one 20-foot shipping containers. The design is simple but efficient, and the house has everything you need in a small space, including a kitchen, bathroom, living area, and bedroom.
The exterior of the container house is painted in black, and there's a deck where you can enjoy the view.
If you are interested in building your own container house, this design might inspire you.
The shipping container house reveals its difference at first glance with its height from the ground and its roof.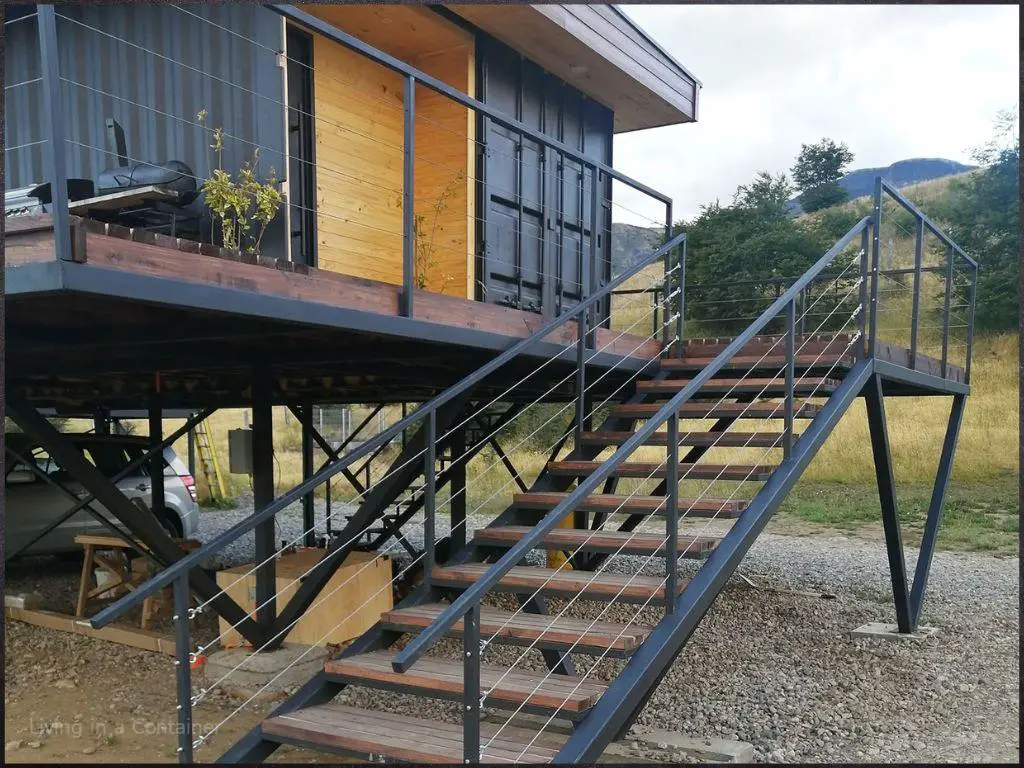 The container house was built approximately 1.5m above the ground with the help of steel supports. Thus, the underside of the house can be used as a parking space.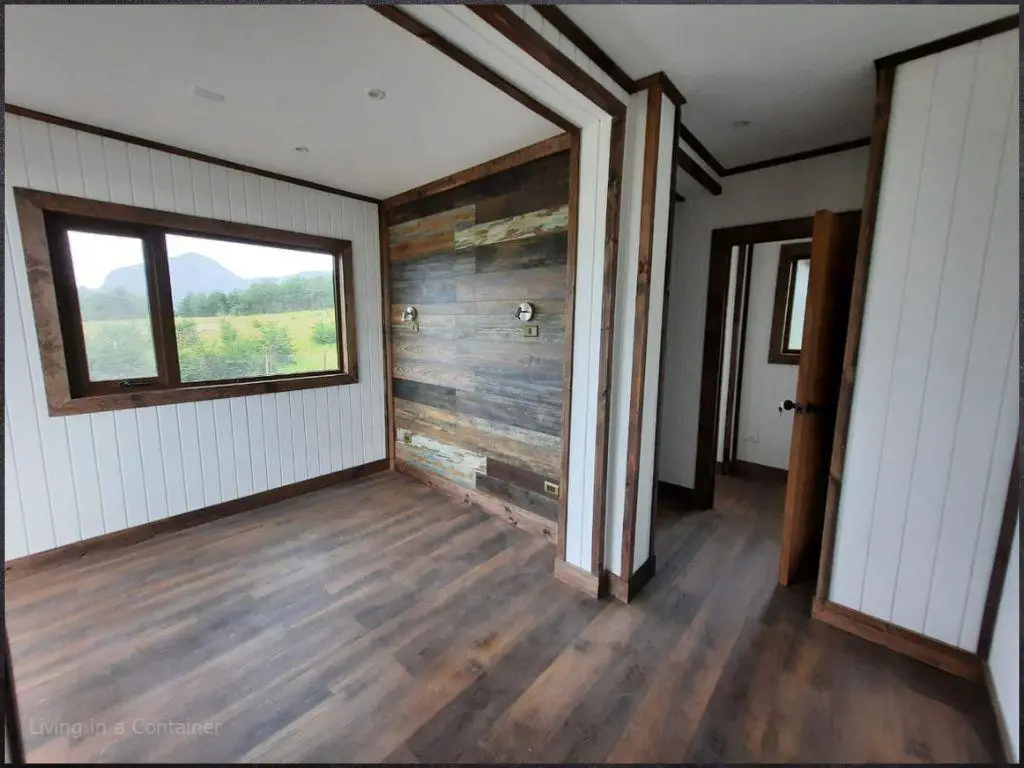 We have seen many container houses placed in this way, but the height and roof of this house have made this house a more unconventional and stylish structure.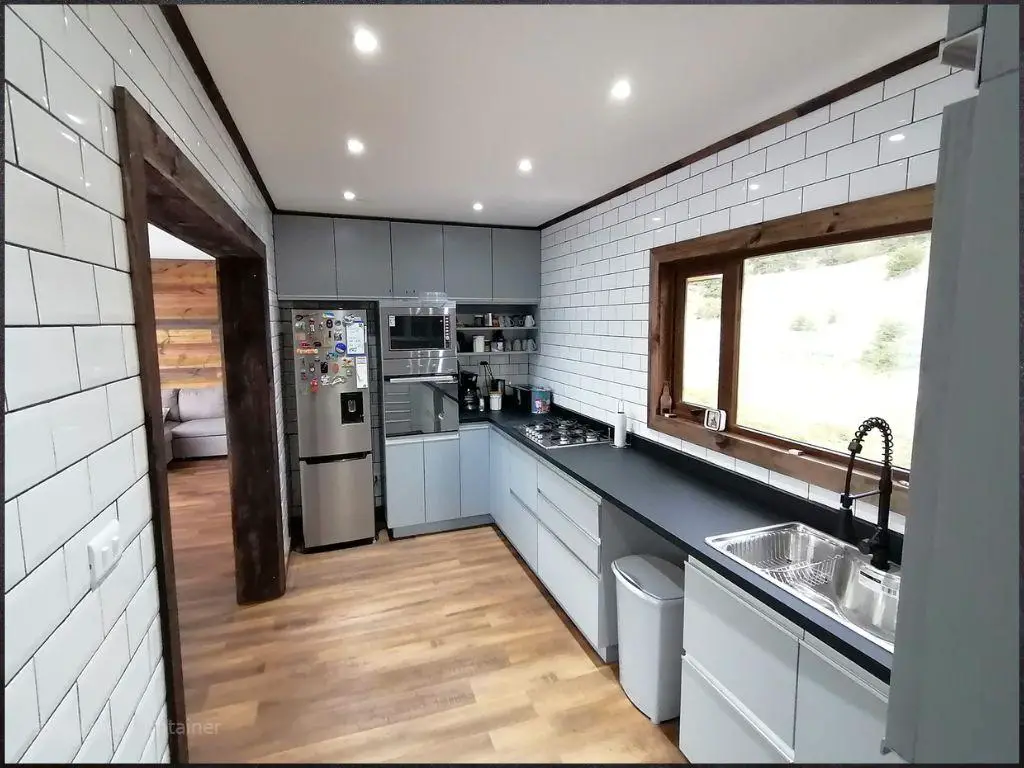 2 bedrooms and 2 bathrooms Container house
This shipping container house has a very modern interior design. The stark white walls and wooden decoration give it a very sleek and contemporary look.
The terrace of the container house extends to almost every corner of the house.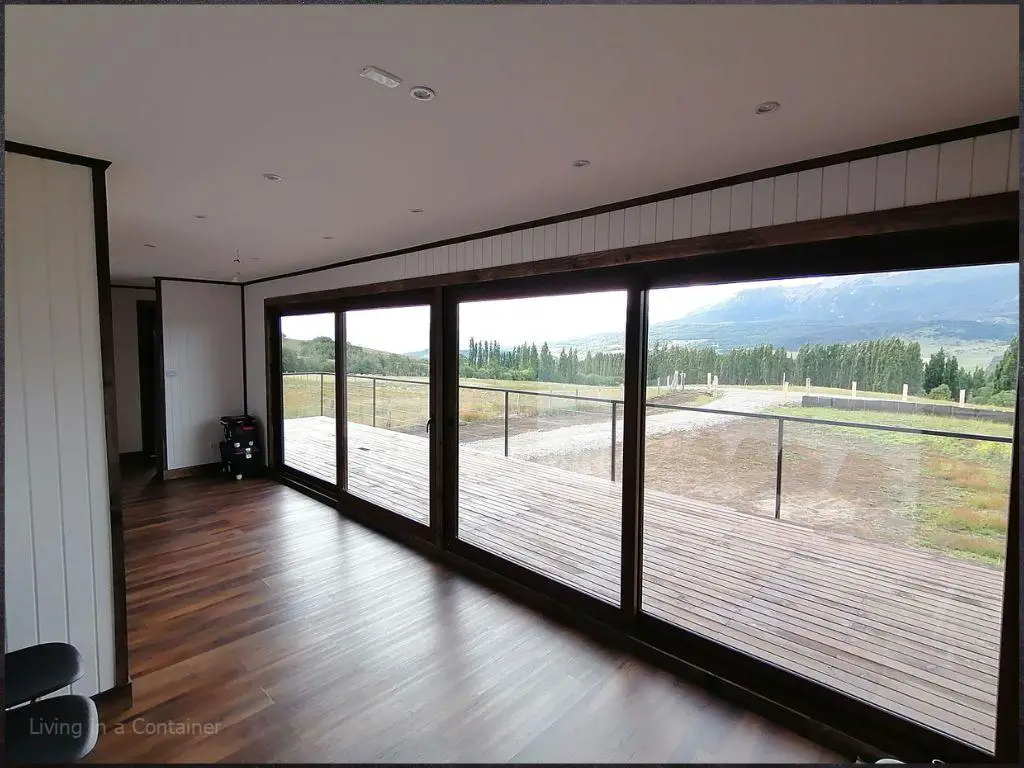 The large sliding windows provide a beautiful view of the forest opposite, making it very enjoyable to watch.
So if you're interested in learning more about shipping container houses, be sure to check out the Living in a Container today!
More on Livinginacontainer.com