In a creative twist on traditional housing, Samuel Zamiška, a Slovakian buffet manager with a flair for design, has repurposed a shipping container into a unique living space. Purchased in March 2022 and located in Hrabušice, a village offering breathtaking views of the Tatra Mountains, this project represents a new horizon in sustainable living.
Samuel, who initially considered converting the container into a buffet, found inspiration in the growing trend of container homes. He bought the container for approximately 4,000 euros. The total investment for the transformation, initially estimated at 15,000 euros, increased by nearly 10,000 euros due to the inclusion of an autonomous island system, bringing the total cost to around 24,000 euros. (aprox. $25,630)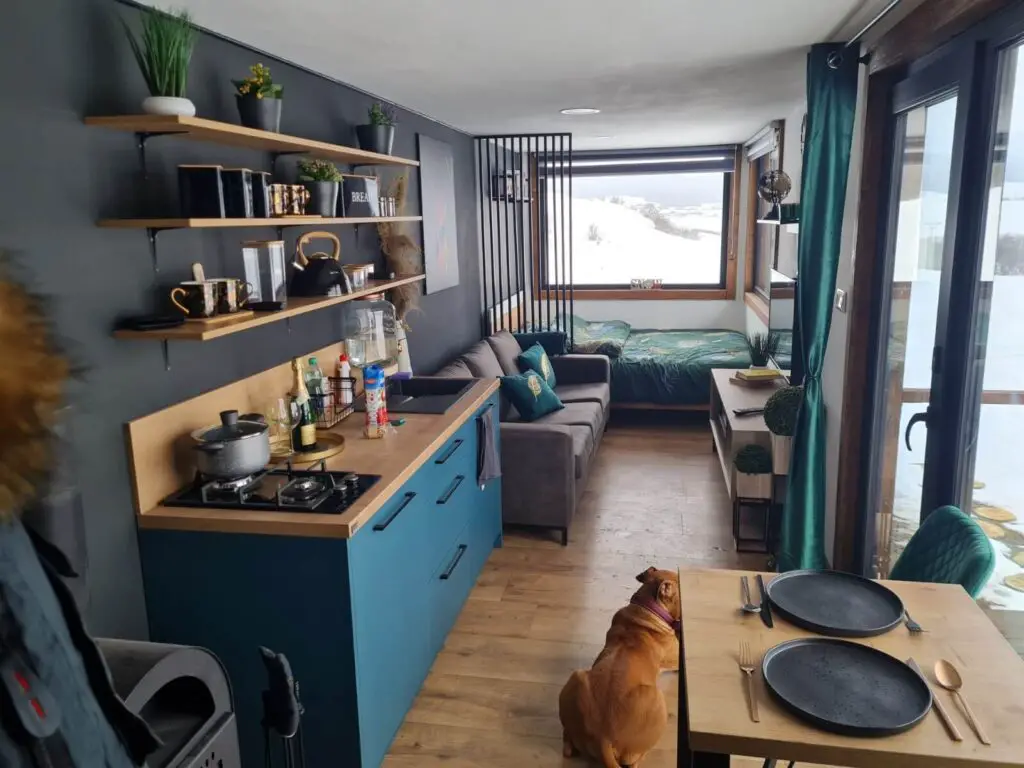 The construction began in June 2022 in his native village of Nálepkovo. Despite his full-time job, Samuel, with the help of a friend and his father, who is a carpenter, managed to prepare the container for further modifications within 18 days. They worked for 8 to 9 hours daily, ordering products daily, which increased the costs but accelerated the project's progress.
This container home stands out not only for its innovative design but also for its self-sufficiency. It requires no building permits and is a fully autonomous unit, detached from any utility connections, offering guests an off-grid experience amidst nature.
Samuel's vision of using shipping containers for living spaces is not just a one-off project; he sees a future in this sustainable and cost-effective approach to housing. His enthusiasm for container homes is evident as he expresses his intention to build his future home from a shipping container, ensuring it will be perfect.
This project is a testament to Samuel's ingenuity and commitment to sustainable living, providing a blueprint for others interested in eco-friendly and affordable housing solutions.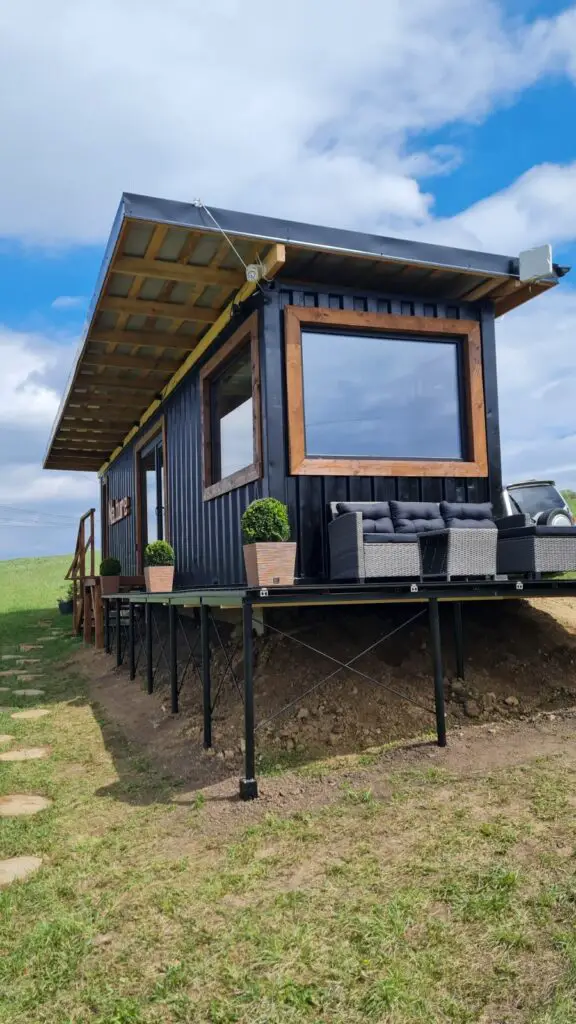 ---
RELATED
---
Project Details:
Island System: Samuel has integrated electricity, water, and waste systems into the container. This system operates on photovoltaic panels, converting solar energy into electricity, making the container independent from the external world.
Project Interest: After publicizing the project, Samuel received numerous messages from people interested in building similar living spaces. He notes that container homes are more common abroad and aims to demonstrate the potential of such structures with this project.
Robust Construction: Samuel points out that containers are more robust than traditional houses, capable of withstanding earthquakes and tornadoes. Up to 13 containers can be stacked on top of one another. He suggests online second-hand marketplaces as sources for obtaining containers.
Fully Equipped Interior: The container includes a Finnish sauna and offers views of the Tatra Mountains, Kralova Hola, and Slovak Paradise. Samuel has made this unique space available for reservations on his website. ( Na-Ture )