Hi everybody
We continue to discover for you. Our container house on today's tour is from, Orderville, Utah, USA.
Steel shipping containers are used in the manufacturing of magnificent and stylish homes. These containers are becoming this easy to make home at difficult sites.
The containers are simple but these make unique homes which differ from other homes made of concrete material. One home architectural structure never meet with other home. Reason behind this every person has its own choice and wants a home which should never be similar to any other home. This is distinctiveness and this is appreciable.
The materials which are available for the construction of the home. For example, they may be steel shipping containers or these can be concrete material. Selection of the material also depends on the person's choice. Well, location of the home also matters. If home is at such a place where concrete material cannot be transported, then obviously owner will use steel shipping containers.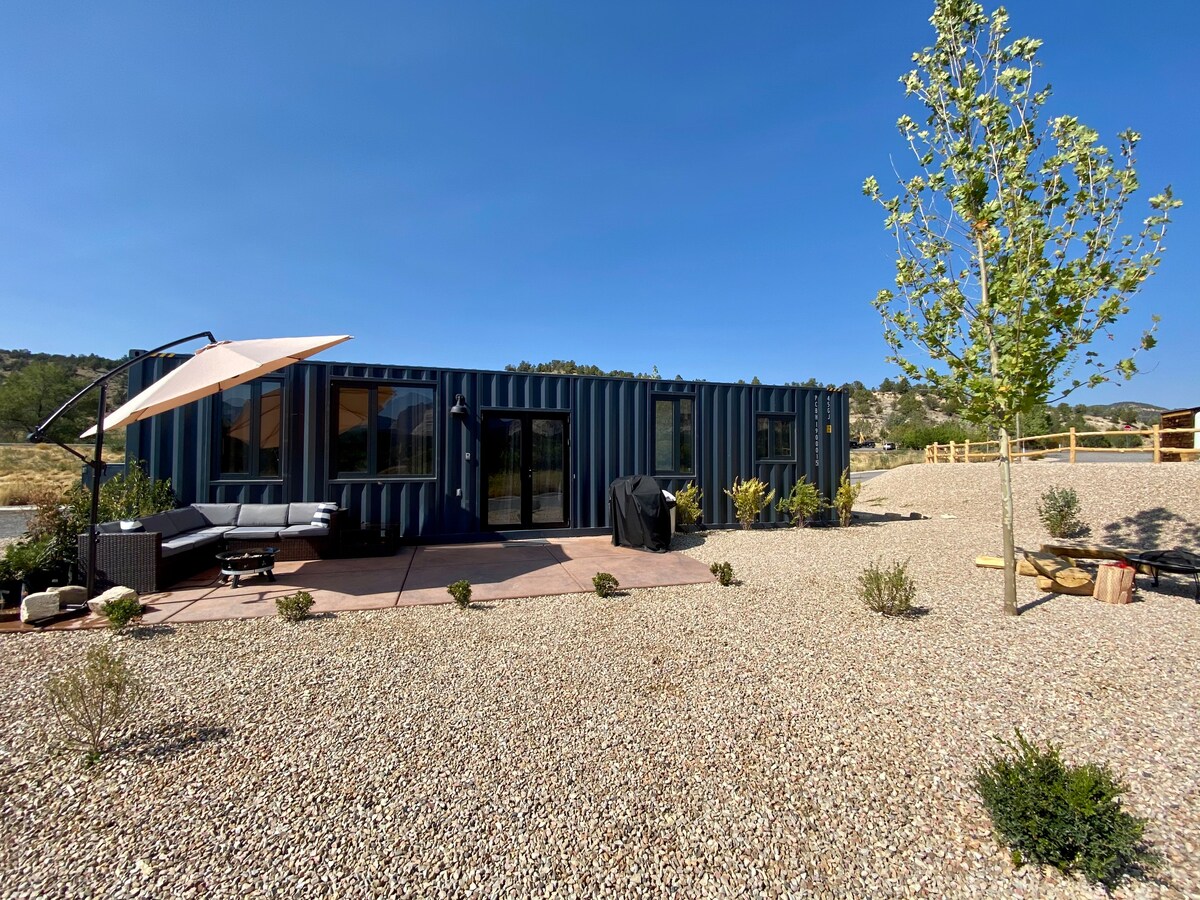 Container home near to East Zion.
Today, a container home is going to be discussed which is very unique in its construction. The home is hosted by Micah. This is basically a kind of farm house.
Charges for staying in this container home are $206 per night.
Three guests can stay here at one time. One container has been used in its construction. Area of steel shipping container is 40 feet. The container has been painted black.
Containers offer modular living in different places of the world. These are used to construct different places like homes, guest houses, hotels, mansions, villas, cafes and many more structures.
Portions of this farm house
Portions are simple. Home looks fully modern. All furniture is set in this home. The interior of the house is painted white. Black colored furniture is set. Combo of black and white is perfect. Very neat look is given by this house.
Bedroom
Bathroom
Kitchen
Living room
Balcony
All portions have full facilities
The bedroom has three beds. Three guests can stay here. Bedroom walls are painted white. Floor is made of wood. Walls have glass windows.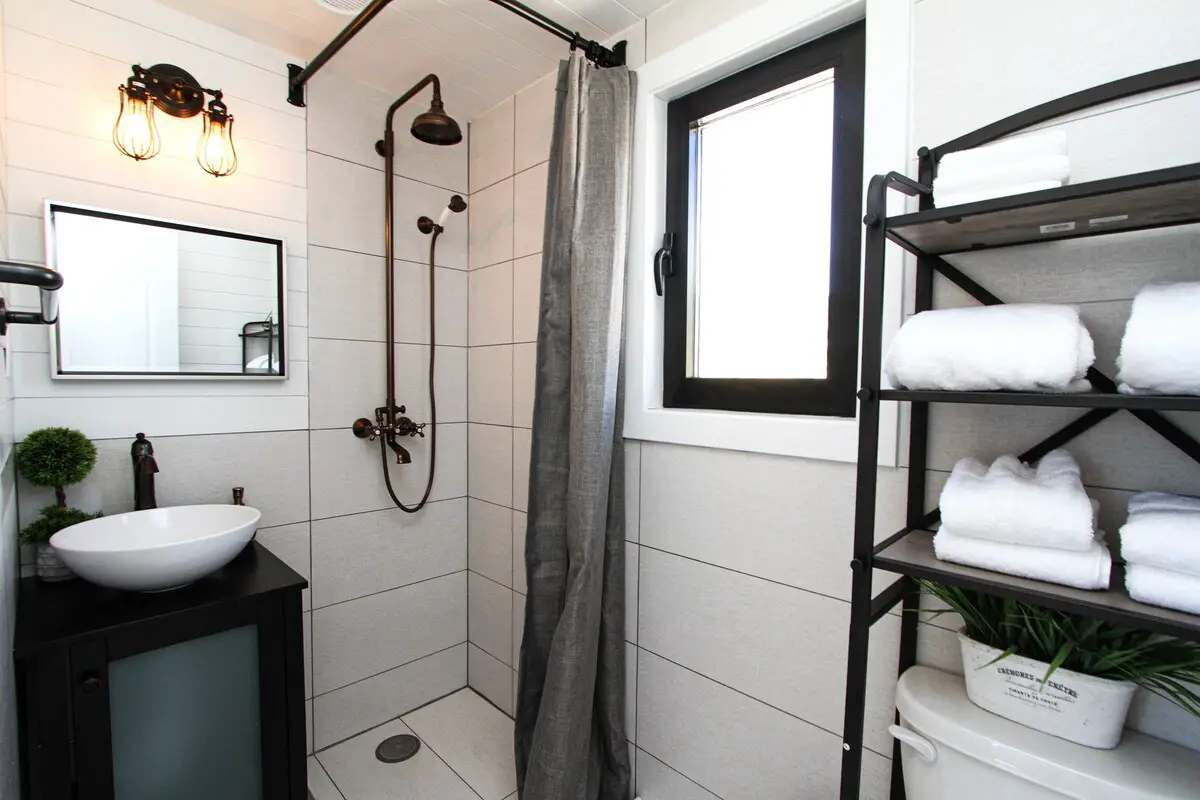 Bathroom has all equipment. The tiles are white. Toilet, basins are also white. Shower system is separate.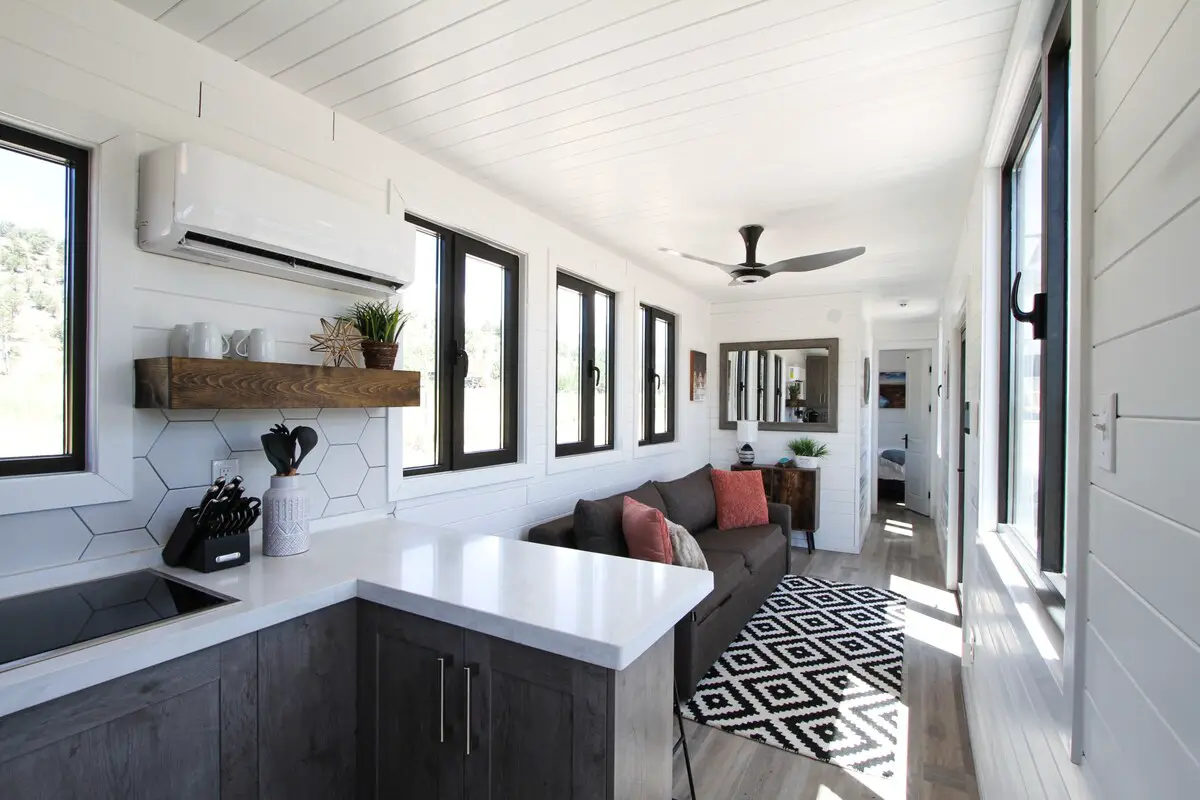 Living room is interesting as it has white and black designing sofas. These are two in number. Rest of living room is painted white. Front wall has glass windows. Air conditioner is fixed in the wall. Floor is also white in color. Curtains are hanged along the window. Over all look is decent.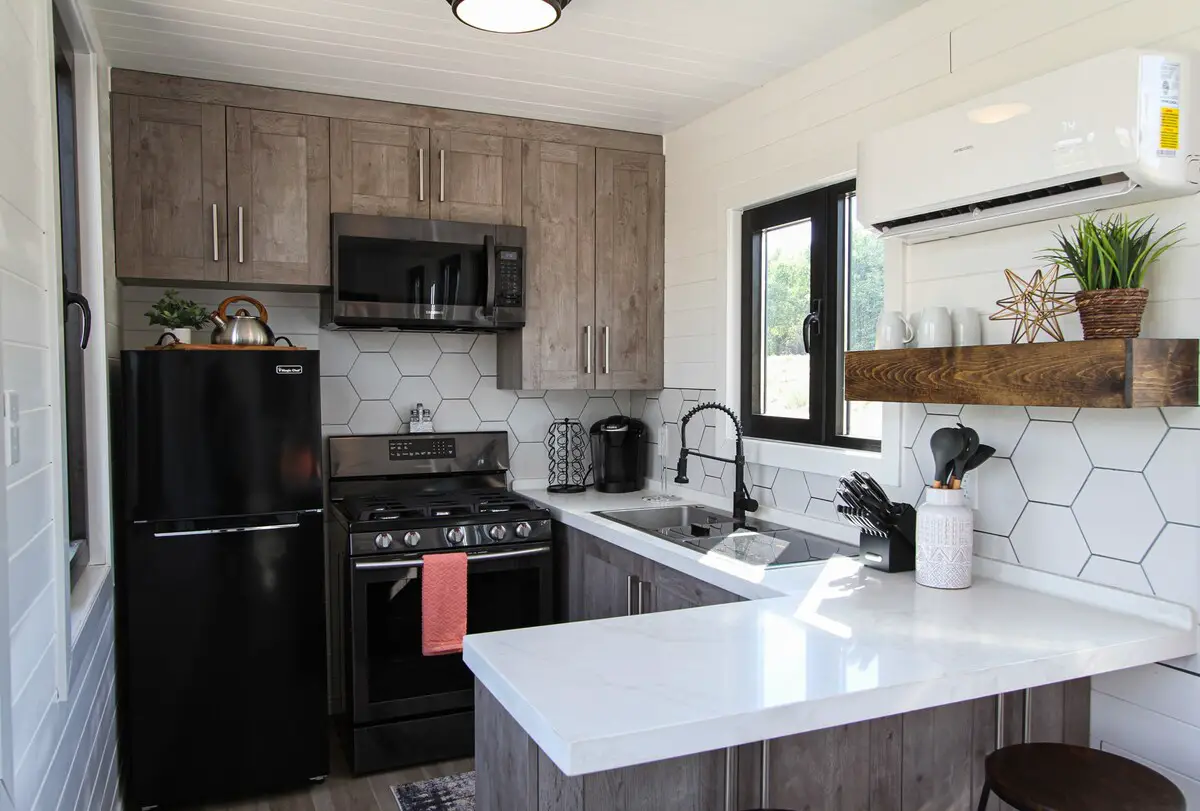 Kitchen is nearby. All material is set. Refrigerator, stove, sink, microwave are placed in kitchen. The cabins and shelves are made of wood. White painted kitchen is here.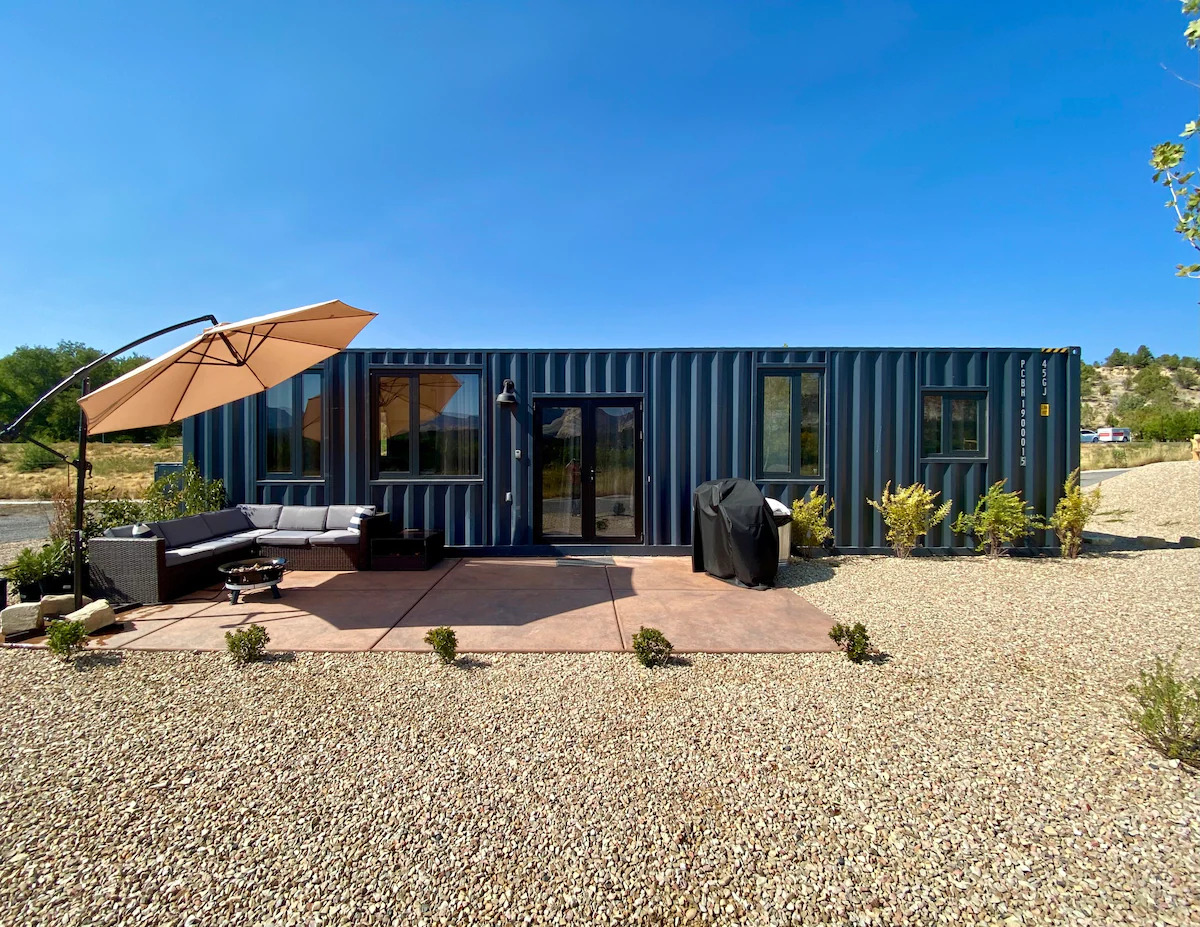 Balcony of the house
This balcony has wooden floor. The seating sofas are placed in this balcony. The area is covered with a shade. Outer balcony is really a loving place. It is the site where a person interacts with nature. A person can have a book reading here. He can also have a cup of tea or coffee in evening. Moreover, a person who wants to enjoy meal outside, can set whole meal here and can enjoy.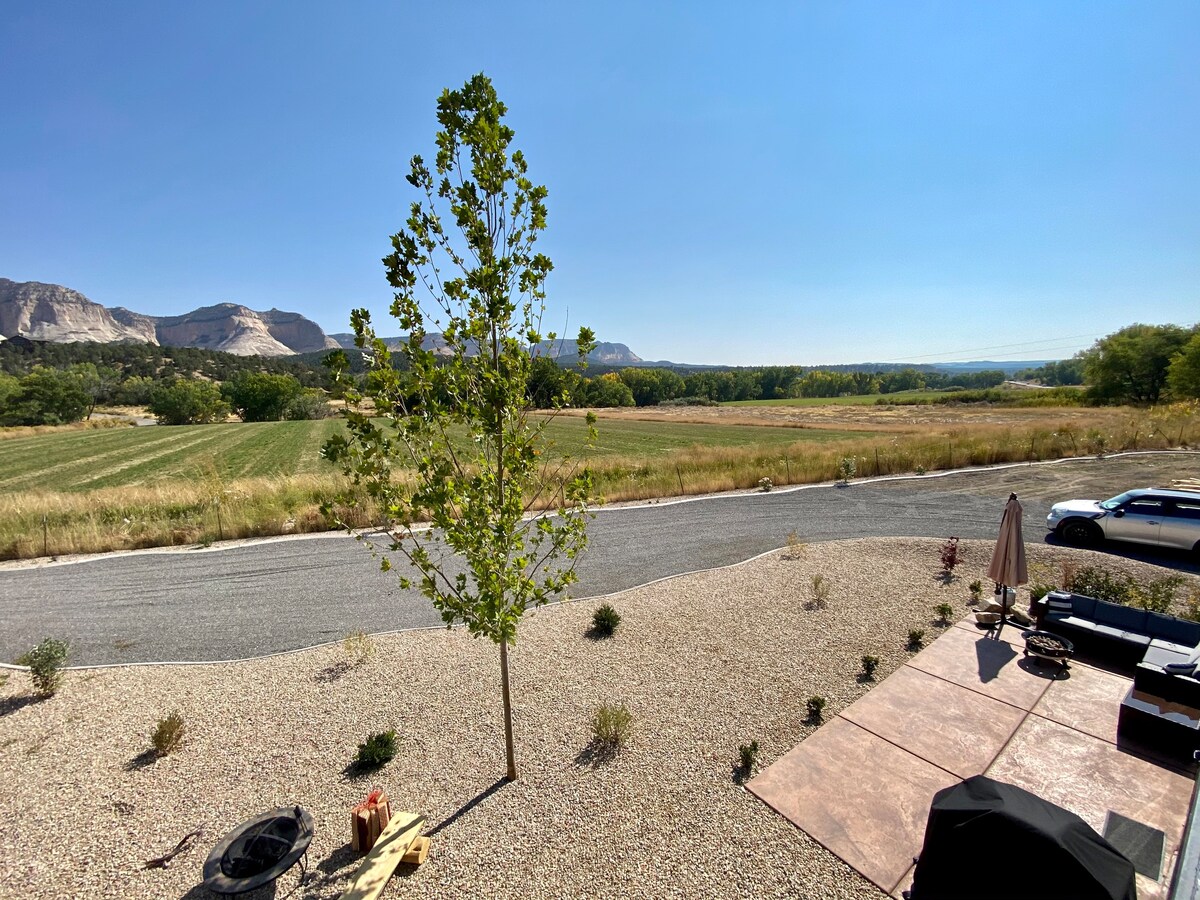 Outside environment of the house
This home is surrounded with rocky area all around. This is also the part of construction. Greenery is less. The home is basically in a dry area. The rocky floor enhances the elegance of this grey black painted shipping container home.
Basically, foundation of the home must be rocky and strong. The foundation of a shipping container home decides the durability of living place. The framework which decides the architecture of the house also demands a great concern. Therefore, firm framework and foundation should be done so that your container home may not disappoint you.
Facilities of this house
Well, this home has all kinds of facilities. Lights are fixed in ceiling of the home. The voltage system, water systems are maintained for the ease of the guests. The water drainage system is designed in good way. The air conditioners are in bedroom and living room.
Use of glass in manufacturing of the house
Glass windows have been used in making this home. The living room has a glass window. These are basically the large glass sliding windows. The bedroom also has glass window in front wall. Glass windows are supported with the wood. The reason is to fix the windows so that they may not displace by storm or any other harsh environment. The containers are designed at work shops and space for glass windows is left. Then these are fixed in it after containers get fixed on floor.
We discover container homes to know about the architecture of buildings. It also describes where containers have been used in construction. It shows you all about the market trend and people interest in using shipping containers.
If you want to build a home and you are confused about the selection of the material, must experience the living in home made of steel shipping containers. It will be obviously an interesting and new visit.
The Farm House Container is available to rent via Airbnb.
---
Related Reading:
Modern Shipping Container House Connected with Existing Cottage
Life Uncontained Shipping Container Home
---
If you are interested in structures made with shipping containers, you can find what you want among thousands of container house models. Be aware of the contents by following our Facebook and Pintereset accounts.