Have you ever seen a container home?
They are becoming more and more popular as more people look for creative and sustainable ways to build homes.
Container homes can be designed to look like any other type of home and equipped with all the amenities you would expect to find in a traditional home.
Although the house we're going to show you today is made of wood, it has a design that can easily be built with shipping containers. With four shipping containers and some wood, this design is easy to do.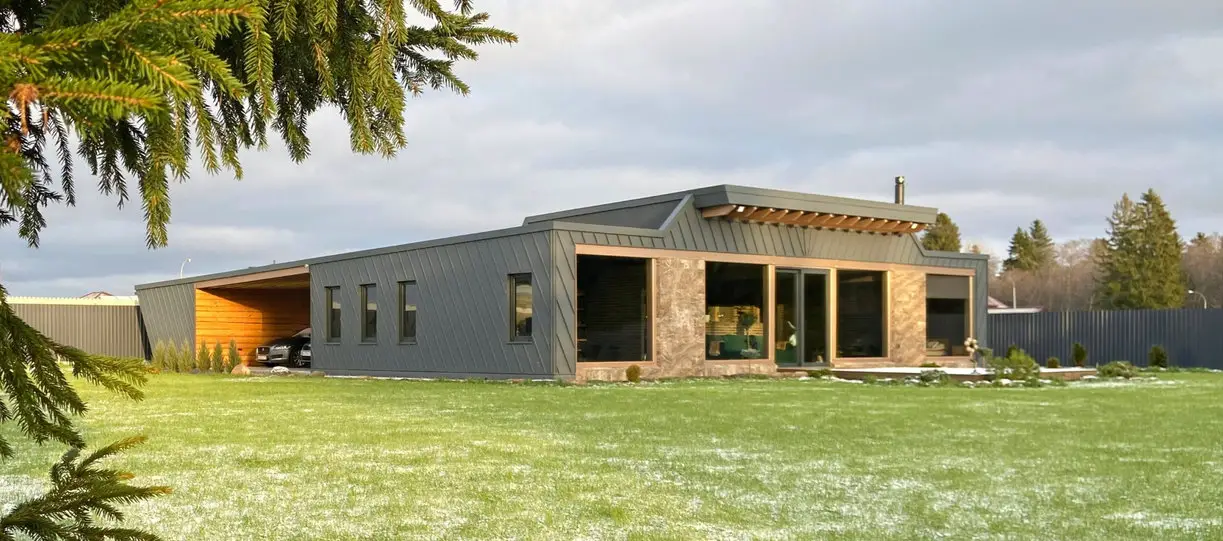 Unique house of a family of architects.
The architect of the project is Egor Selivanov, the interior design is Tatyana Selivanov. The usable area of ​​the house is about 1990 sqft, it is very well planned and has all the necessary details: a master bedroom with bathroom, kitchen-living room, office, guest room, nursery, dressing room entrance hall, bathroom and boiler room.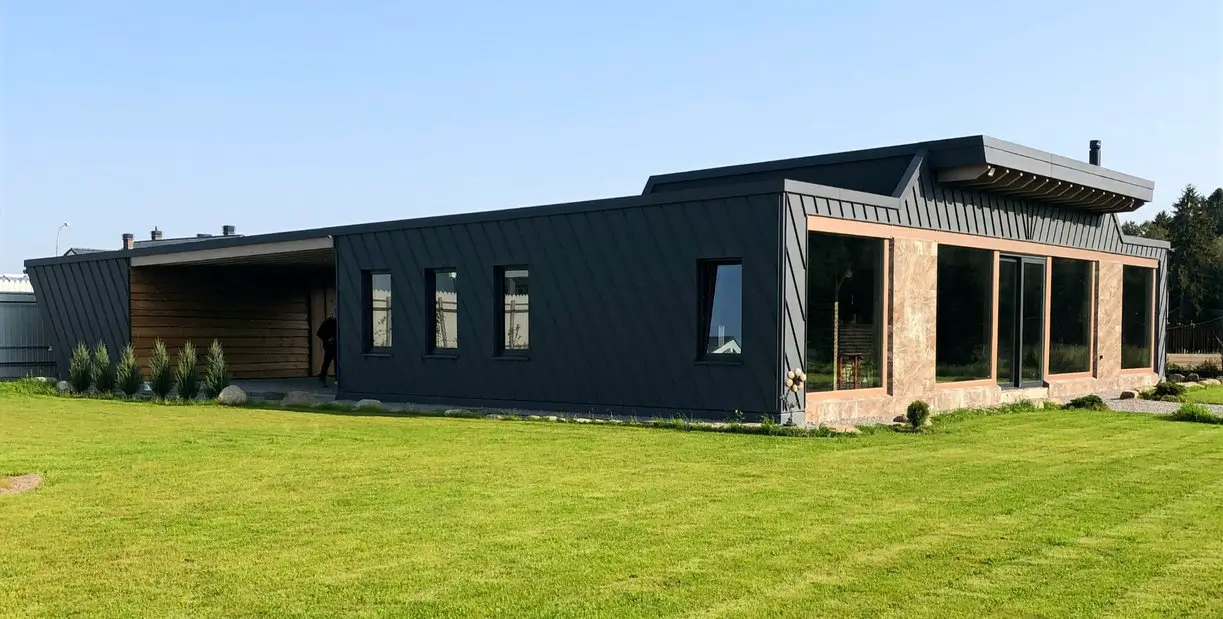 House exterior design
The house has a very modern exterior. Especially the height in the middle part of the building revealed a different image from the existing single-storey buildings.
Read Also : 3x20ft Shipping Container Into Perfect Living Space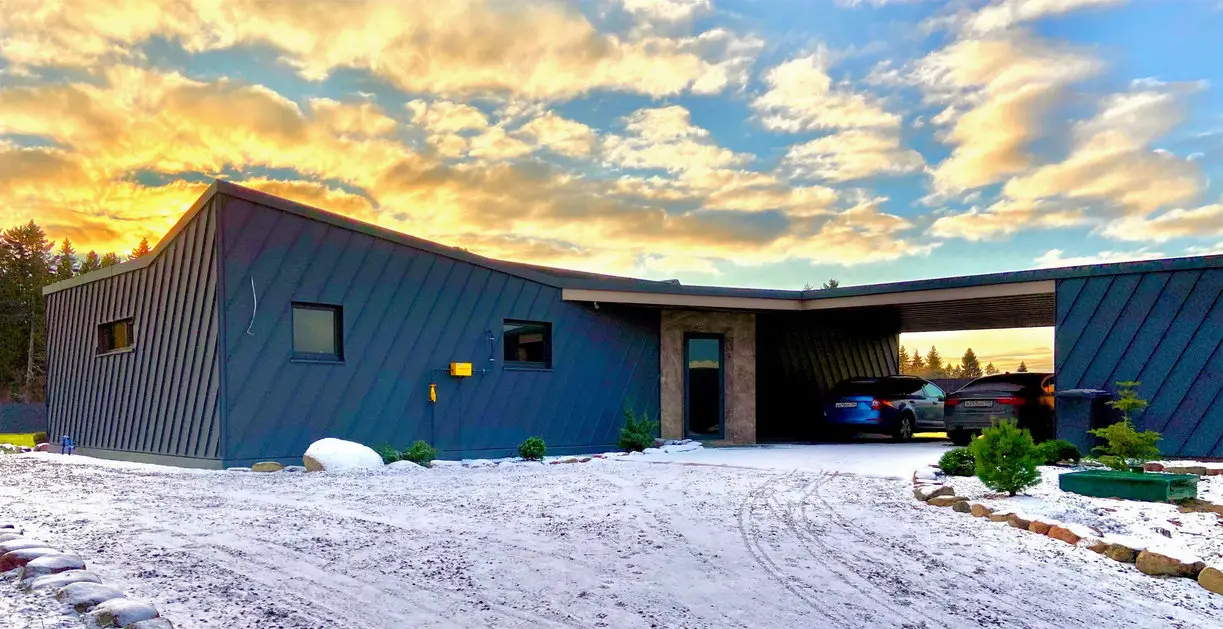 The house also has storage space behind it. The roof of the house extends to cover the warehouse as well. In this way, a covered parking area was obtained for vehicles in the remaining part.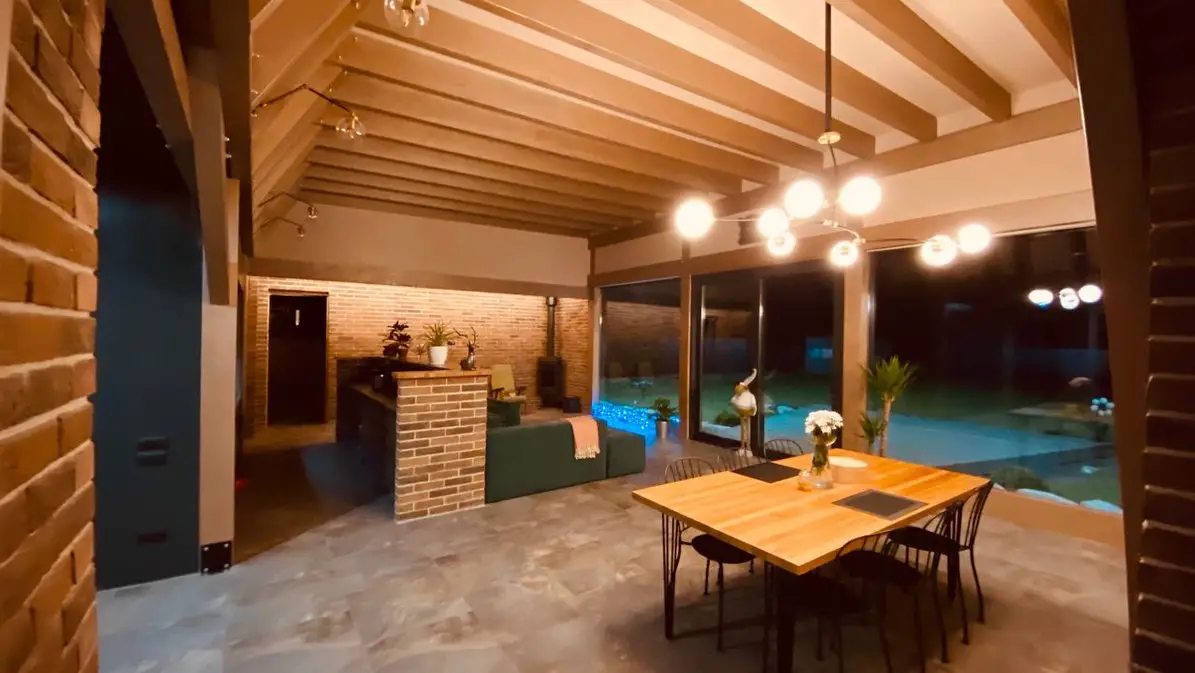 Interior design of the house
Stone bricks were used in the walls of almost all of the house. Dark colors are also preferred in wooden details. Although it is beautiful in harmony, we can say that it is a bit dark.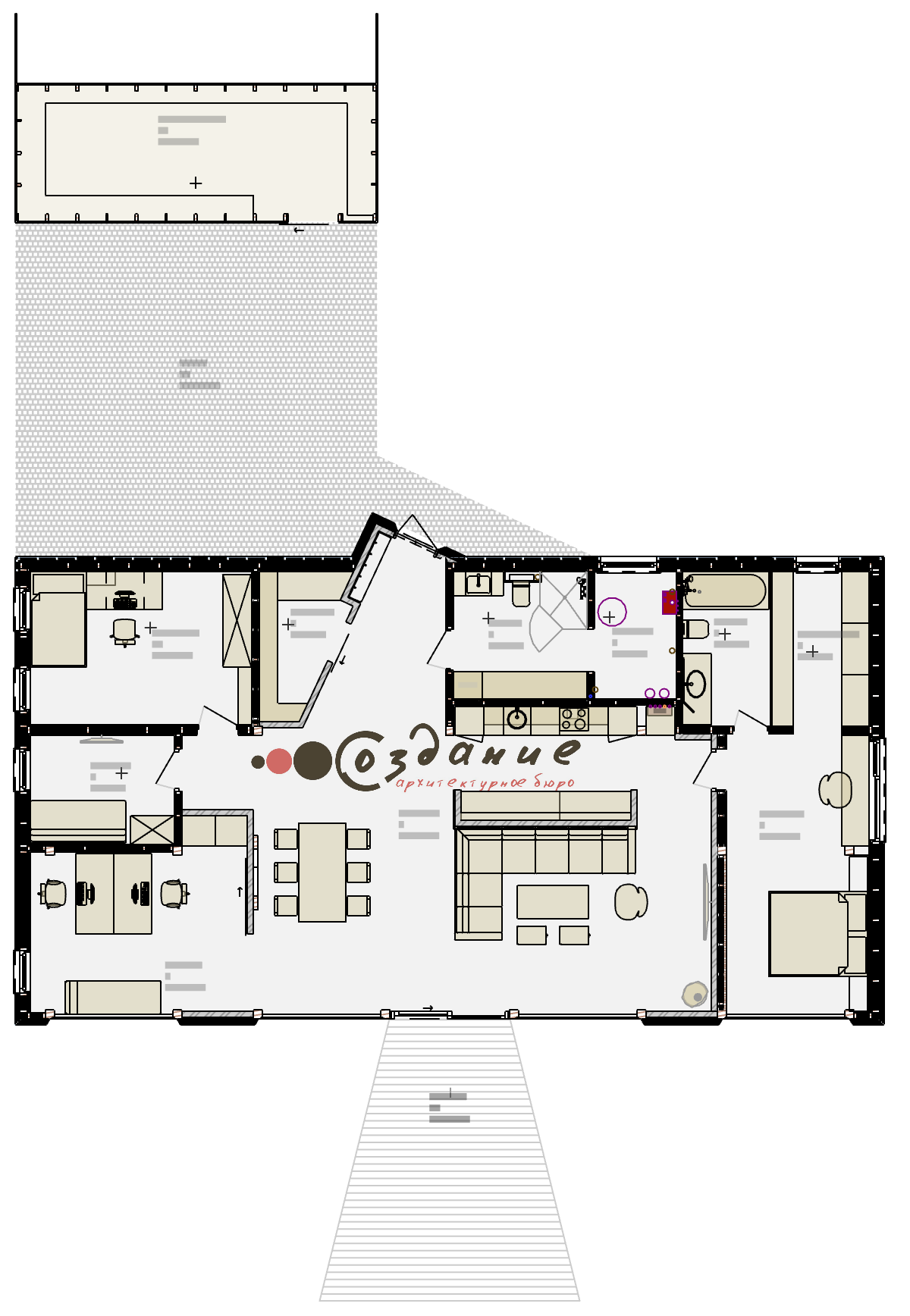 Project Credit:
Read Also : Can I build my own Shipping Container Home? – Step by Step Inspiration
Container homes are becoming increasingly popular as people look for alternative living arrangements that are more affordable and sustainable. Made from repurposed shipping containers, these homes offer a variety of benefits over traditional houses.
For one, they are much more affordable to construct, since the basic materials are already presized and readily available.
In addition, container homes are very energy-efficient, since they are made from metal which is a great conductor of heat and cold.
As a result, container homes can help to reduce your carbon footprint while also saving you money on your energy bills.
Finally, container homes can be easily customized to suit your unique needs and taste, making them the perfect solution for anyone who wants to live a little differently.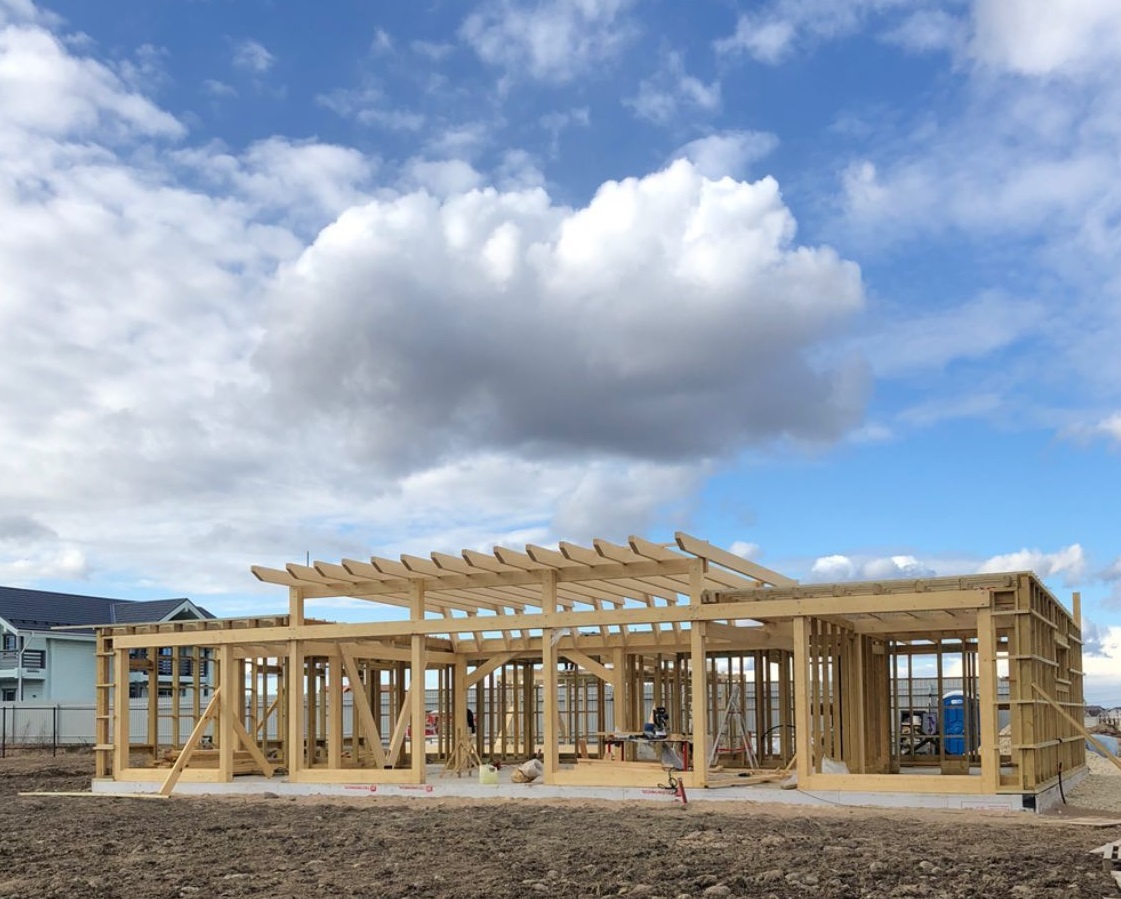 If you're thinking about living in a container home, be sure to check out our huge selection of designs for inspiration. You're sure to find something that suits your needs and taste.
So if you're interested in learning more about shipping container houses, be sure to check out the Living in a Container today! What are your favorite container homes?
Follow Living in a Container on Facebook, Instagram and Pinterest for more stories like this. If you have a story to share, email us at [email protected].