There are many people who want to spend their weekends alone with their loved ones in an atmosphere away from the noise of the city. These lucky people can have a pleasant holiday experience in an environment intertwined with nature, away from all the stress of business and private life.
If you want to be one of these lucky people and feel like you are reborn every weekend, you can take a look at the container home concepts known as "Shipping Container Homes".
These repurposed shipping containers, which are becoming more and more widespread in the world, allow people to live a life in touch with nature, especially thanks to their location away from the noise of the city.
The tiny houses, which have attracted great attention in terms of architecture in recent years, offer both useful and interesting living spaces when built using recycled shipping containers.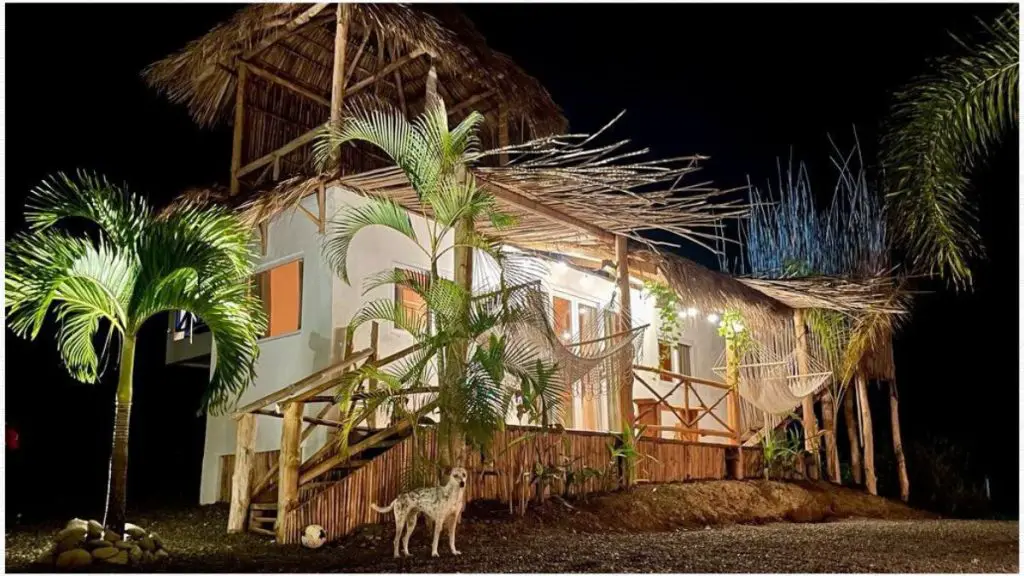 Here is one of the tiny houses designed using this type of shipping containers in Costa Rica.
Everything has been specially thought of for those who want to stay in a magnificent shipping container home with ocean views in the Playa Hermosa area.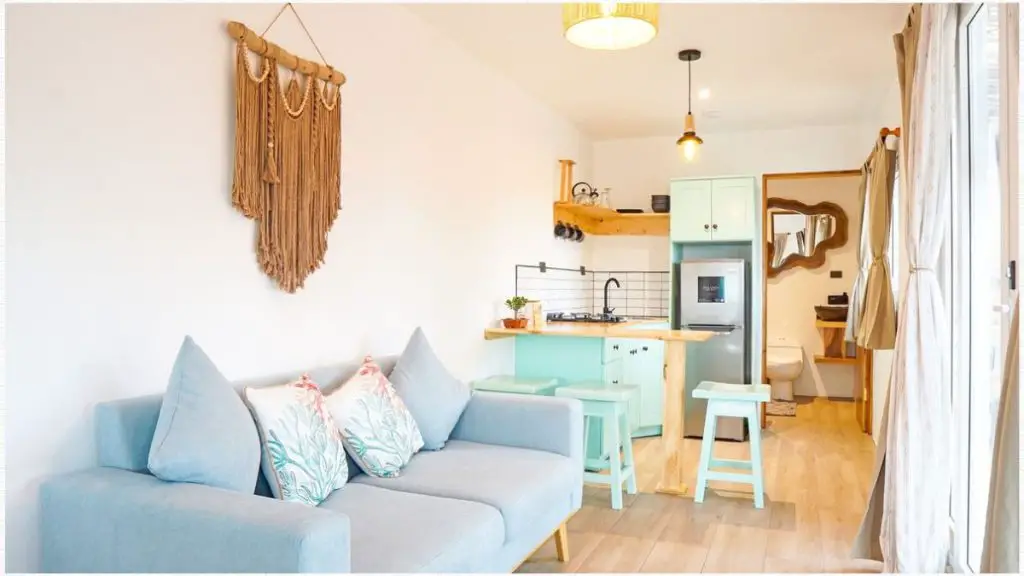 A shipping container was used in the construction of the bungalow house, which is equipped with first-class quality furniture.
Each room of the tiny house, which has a refreshing interior design, has a unique visuality as if it came out of a painting.
You can stay with your loved ones with great pleasure in the shipping container homes, which have a design that will appeal to everyone who wants to get away from the stress of daily life.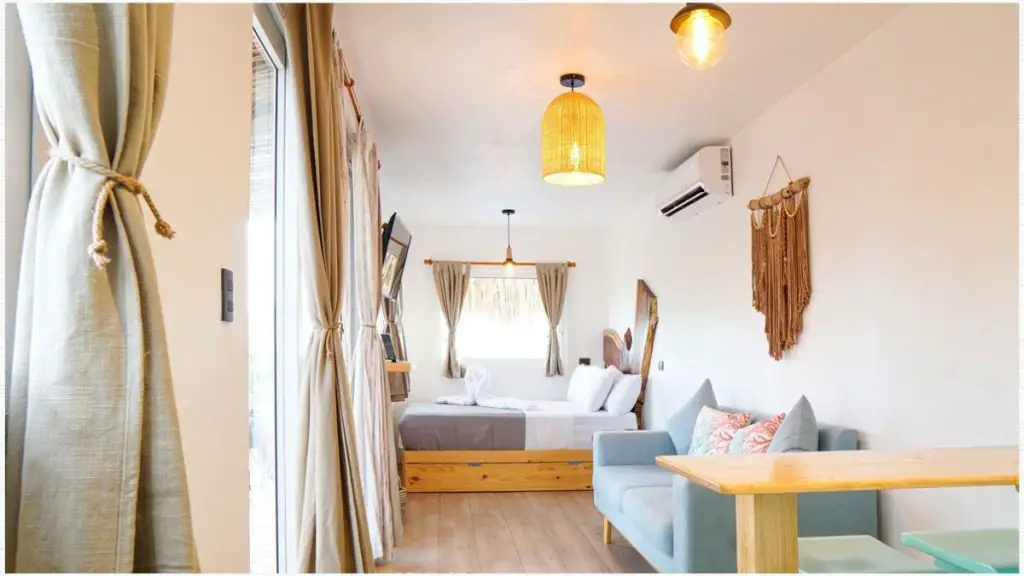 Container Home Dimensions and Number of Rooms
Located in the center of Playa Hermosa Wildlife Refuge, this shipping container has been converted into a comfortable mini-apartment. Old shipping containers are preferred over new shipping container house constructions. One of the 40 ft used containers was used in the construction of this house.
It appeals to those who want to have a fascinating holiday experience with its seaside location and unique ocean view. You can have a pleasant holiday in this house, which provides solutions to all the needs to enjoy the natural life in the Central Pacific.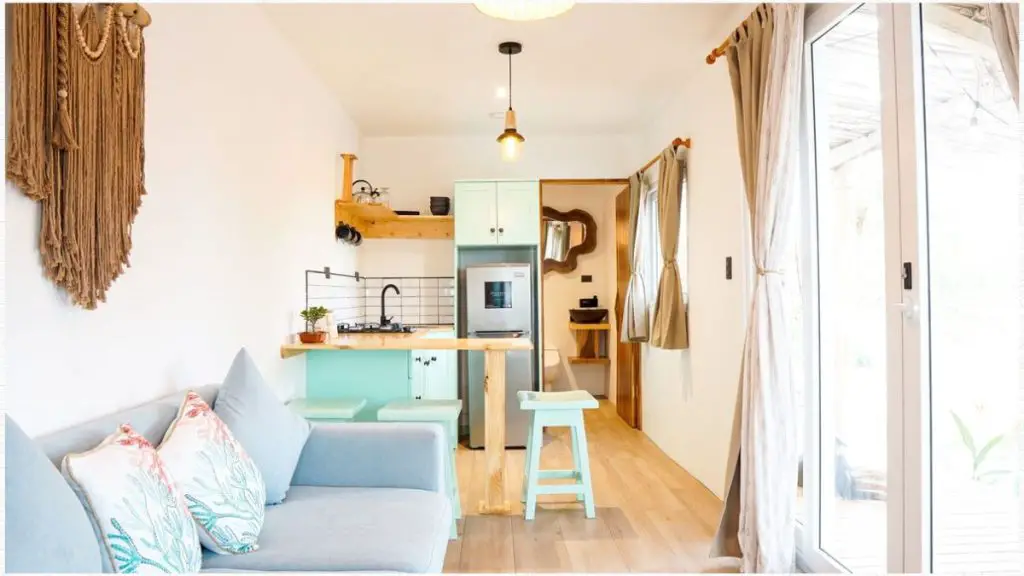 Equipped to appeal to 3 guests, the shipping container home has 1 bedroom and 1 bathroom. In addition, since it has 2 beds, it fits the preferences of people who want to vacation in a shipping container homes with their family.
Custom Container Living
Since the rooms of the shipping container house are equipped with white paint, it offers a very spacious and bright living space. Each room has accessories and furniture that will make life easier.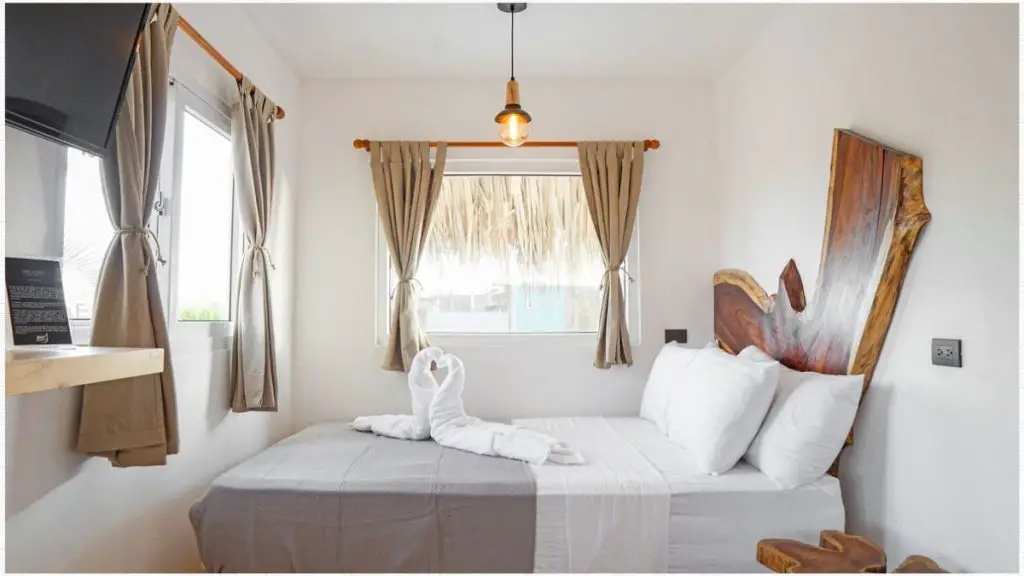 A double bed is positioned on the other side of the sofa next to the kitchen counter. Thanks to the ceiling-to-floor windows of this shipping container home, the interior has a bright and spacious atmosphere.
All the furniture used at home is made of quality materials and appeals to your comfort on holiday.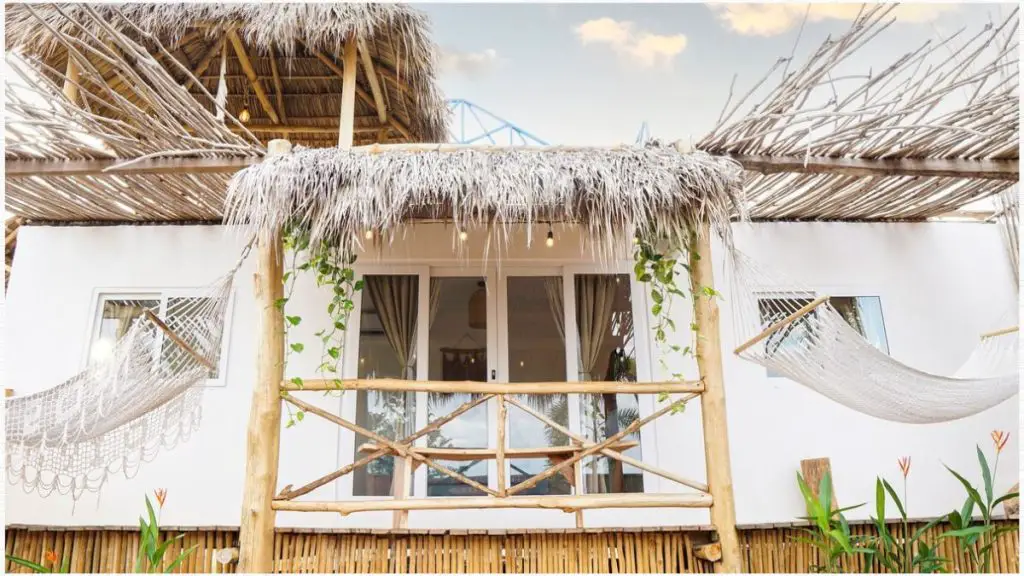 In addition, there is a terrace on the container house, which can be climbed by stairs from the side and where you can meditate or do yoga while inhaling the clean ocean air.
At the back of the house, there is a garden where you can chat and relax in nature in a magnificent climate.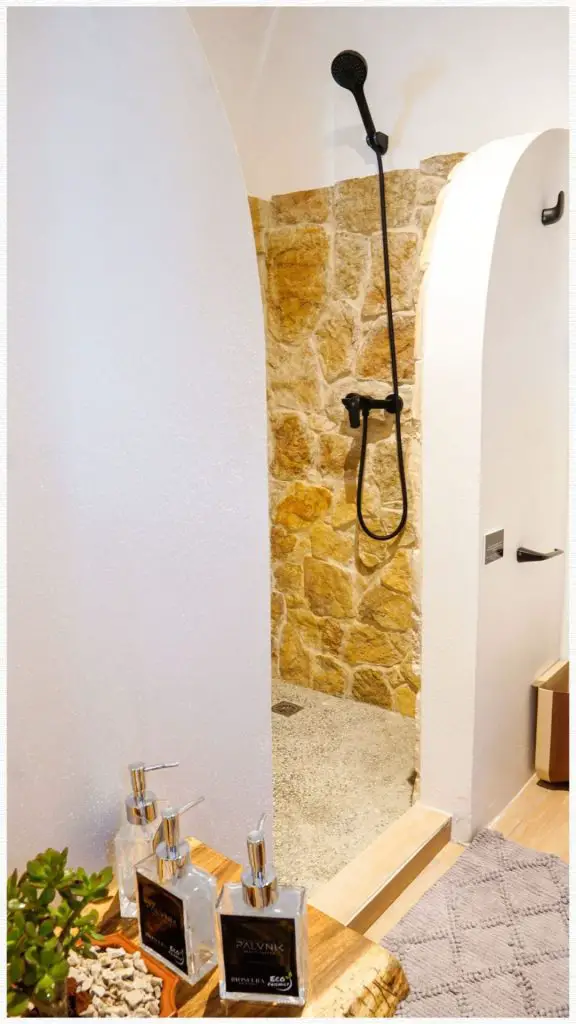 Shipping Container Home

Price

The rental price of this container house, specially designed for those who want to have a holiday in nature and with a unique ocean view, is $130 per night.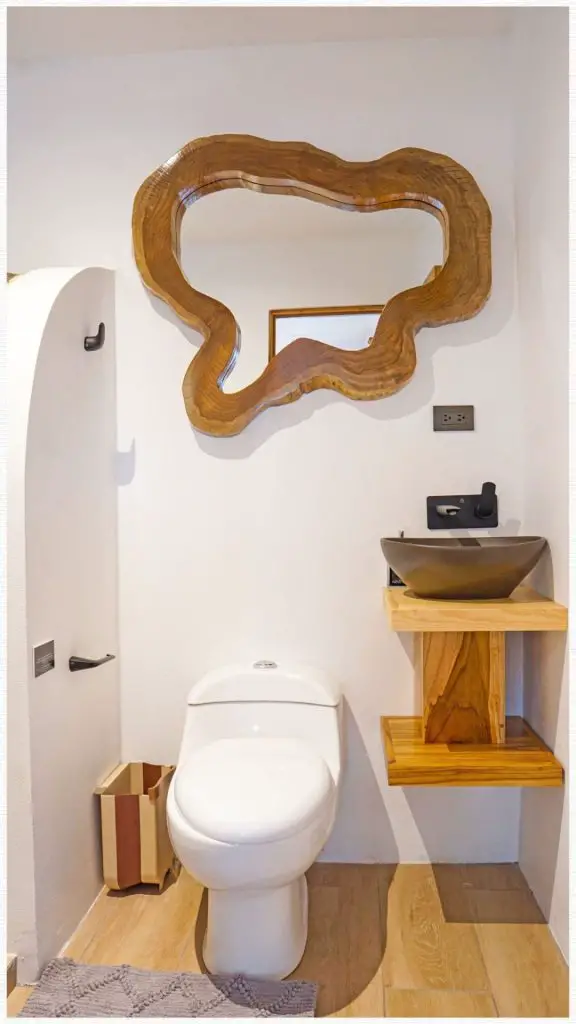 You can have an unforgettable holiday experience with your loved ones in the custom container house in Playa Hermosa. Moreover, since this container villa is equipped to cater to all the needs of holidaymakers, it provides you with a wonderful experience during your stay.
It can be an ideal choice for those who want to stay in such a pleasantly designed container home at affordable costs.
If you like this house, you can book your trip with Airbnb.
Follow Living in a Container on Facebook, Instagram and Pinterest for more stories like this. If you have a story to share, email us at [email protected].