We continue to discover for you. Our container house on today's tour is from Valle DE Guadalupe, Baja California, Mexico.
Stepping in a container house is really new and nice experience. This is a new thing which has been introduced in this world. Containers are made of steel and are used to construct home.
Containers are also used to ship goods from one place to the other. Containers are reformed and are used in construction. Containers are hard enough to bear the weight of a building. If foundation of a container is made strong, then buildings made of steel shipping containers last longer.
Many homes are made of steel shipping containers and are located at different locations. These are set according to the choice of the owners. If owner of the home is bature lover, he will definitely select a place where true natural beauty exists.
Today, a home is going to be discussed which is located near a visiting point. Containers made this interesting home. Containers are making very stylish and modern homes. Homes made of containers give an elegant look.
This home has discovered to inform you about one more home made of steel shipping containers. Containers are becoming best material for the construction of buildings day by day. Containers are making their place through their qualities.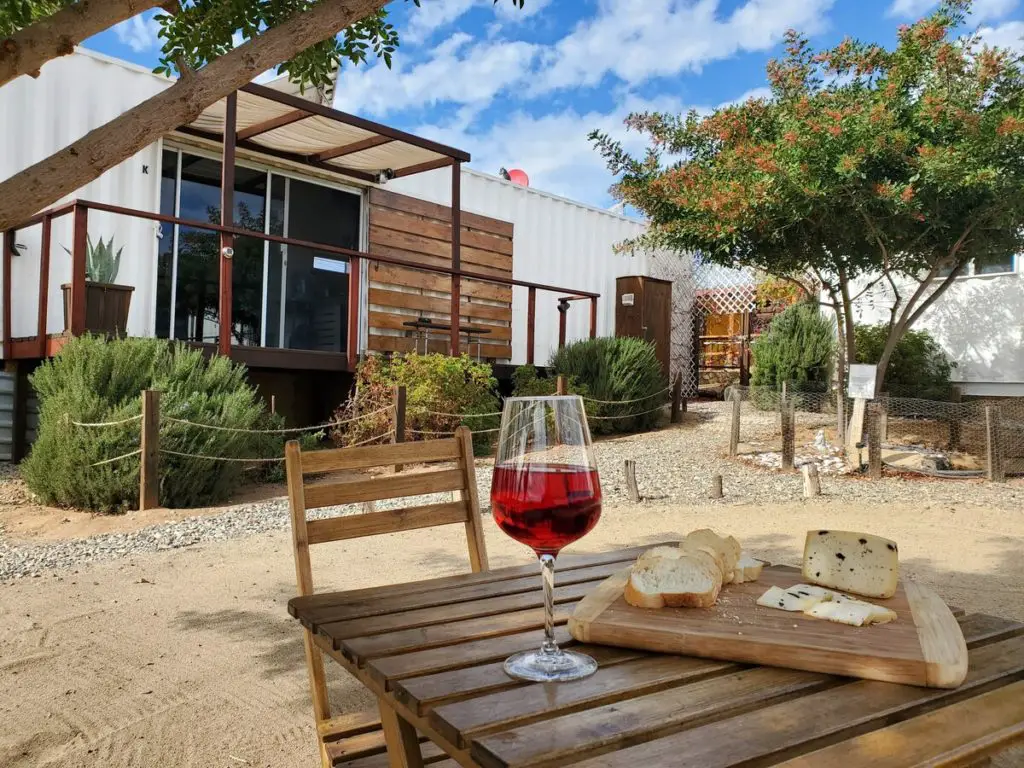 Steel shipping container home in a broad area
This is made of single shipping container and it is located in an open space with many sitting points. Container is painted white. Rest of container is decorated with wooden work which increases the beauty according to location. This container home consists of a container which is 40 feet in size. A large container becomes enough for one home if designed in a good way. This house is single storey and container has been set on strong foundation.
Parts of this steel shipping container home
This house has all essential parts. Inner part of home presents all necessary portions while extra leisure places are located outside the home.
One bedroom, One bathroom, One kitchen, One living room, Fireplace, Dining table…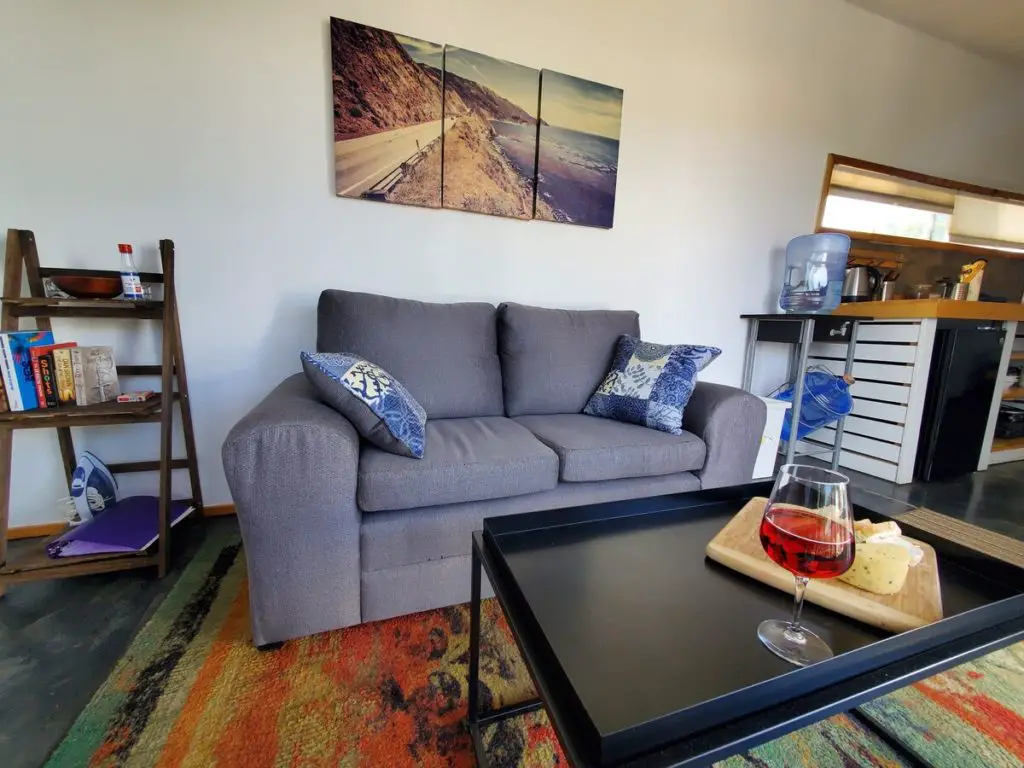 Interior designing of this living area
Interior of this house is painted white. Tiles have used in construction of this living place. Wood work has also been done. Glass windows are inserted into walls of this home.
Read Also : Life Uncontained Shipping Container Home
Living room has seating sofas. LED is also set in this living room. Shelves are made in this room to keep all decoration pieces. Living room is an important part of any living place. It must be neat and classic. Rooms are made according to area. If area under construction is large, then rooms will be of large size. This house has very modern living room.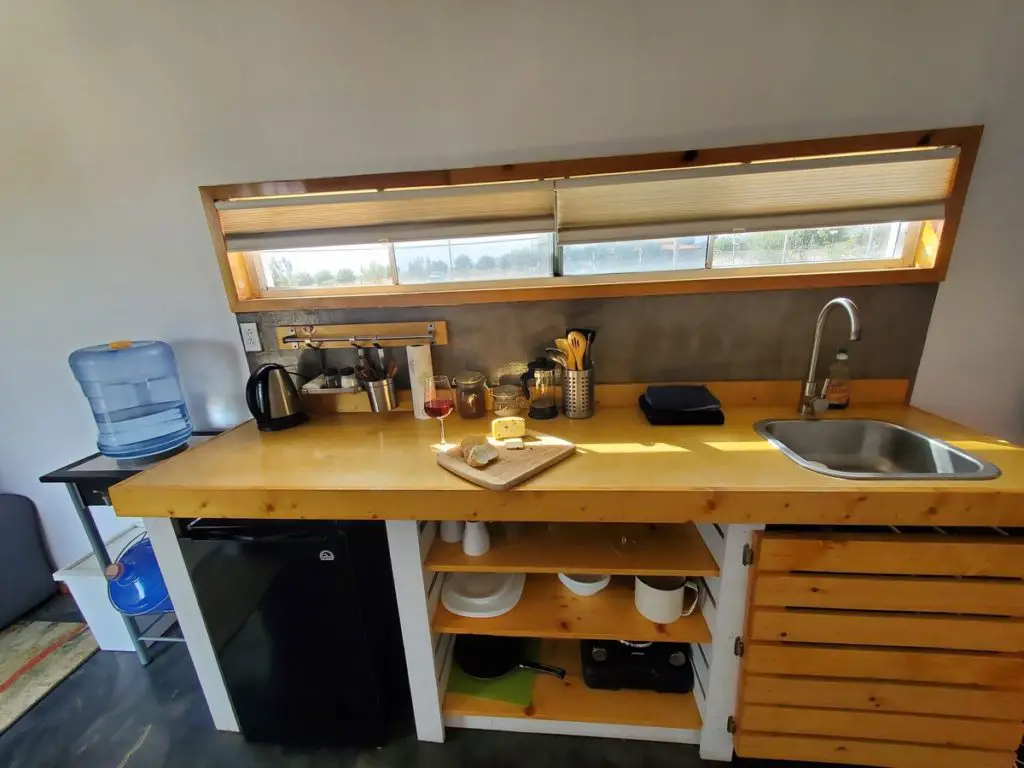 Kitchen is set with all type of accessories. Sink is set in shelf. Stainless steel has been used. Refrigerator, microwave and stove are set in this kitchen. Wooden cabins and shelves are also designed to keep all material related to kitchen. This kitchen also has seating stools.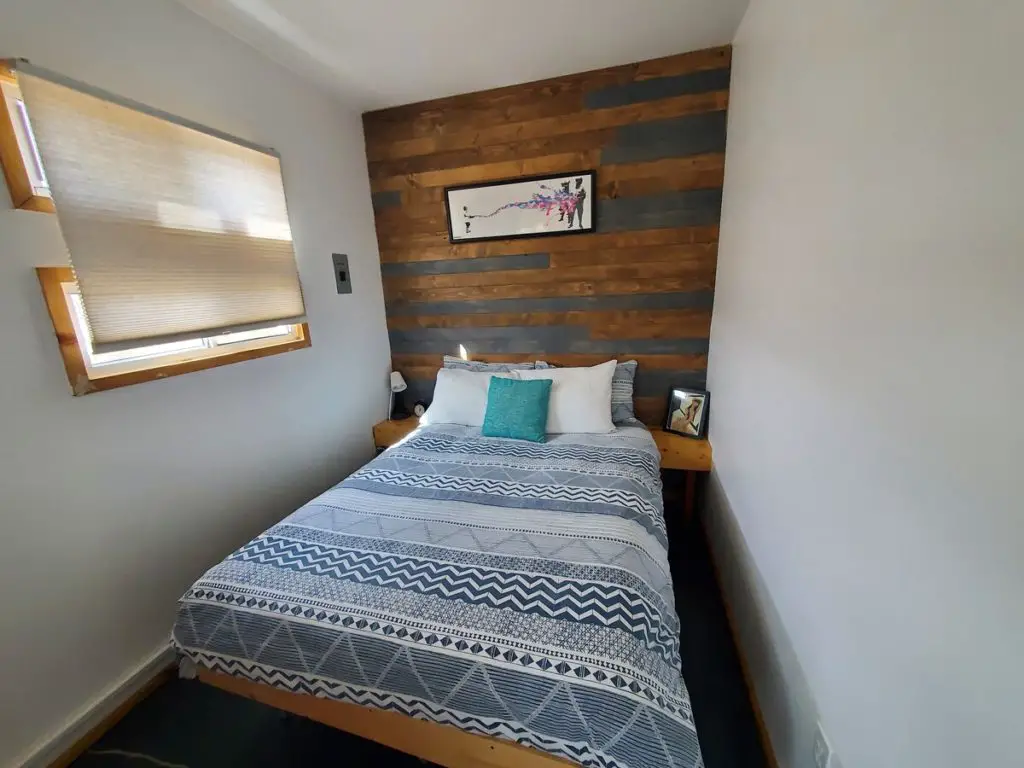 Bedroom is in one corner of the house. This has a master bed for one or two people. Bedroom is with a glass window in wall. This is sliding glass window. Curtain is hanged. Closet is in the room. Floor is made of tiles.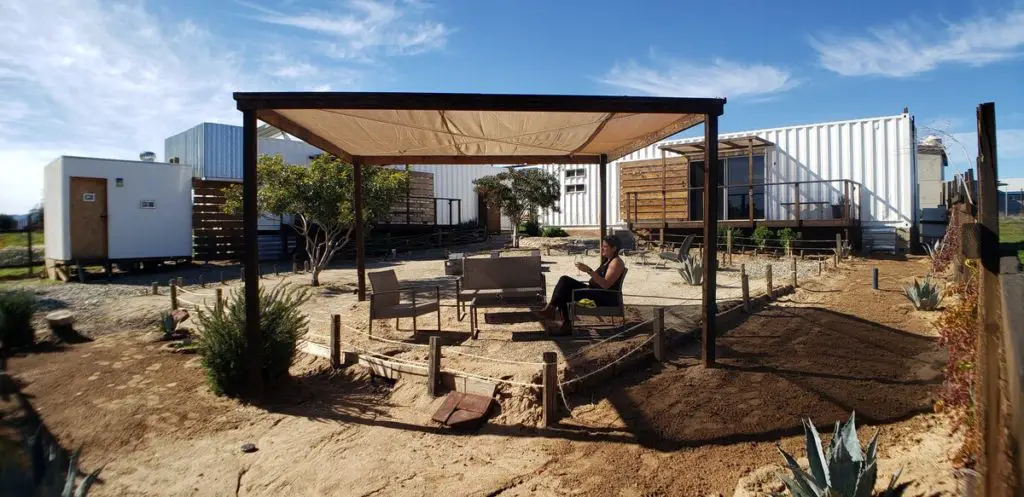 Exterior of home
Area around this living place is large. Very wide region is made all around it and different spots are made for seating. Under a shade, seating chairs and table are set. These play role of dining table. You can have your meal in this sitting arrangement.
Two sitting chairs are also set around the fireplace. Fireplace is essential in case if weather is cold. In winter, if he wants to set out of the house, then fireplace should be there to enjoy surrounding. This fireplace lies on front of this living area.
Read Also: The Magnificent Hideaway Litchfield Container Cabin in Nature
Advantages of steel shipping containers
Well, this list is long. If one wants to construct a home by consuming less money, he will definitely prefer steel shipping containers because these are cheaper than concrete construction.
If one wants to construct home at hill stations, then he has to use steel shipping containers because these can be easily shipped from manufacturing site to the construction site.
If one wants to make a home in hurry and he has to shift there immediately, then containers would be best options for him. These get prepared in short period of time. This is really amazing advantage of this material.
In an area of disasters, where homes have been destroyed and people have no place for living. Then containers are there to use. Containers can make home there for fulfilling the need of all affected persons.
No worries about the durability and thermoregulation of steel shipping containers. If containers are insulated in best way, they last longer. Maintenance also makes containers homes to live longer for more than 25 years. Air conditioners make homes cool and fireplaces make homes hot.
You can find all container houses in Mexico here.
If you are interested in structures made with shipping containers, you can find what you want among thousands of container house models. Be aware of the contents by following our Facebook and Pintereset accounts.
If you want to rent this beautiful house, you can reach Airbnb page here.