The popularity of shipping container houses around the world continues rapidly. While container homes are most popular in the United States, Australia follows closely. We can say that there are more multi-storey shipping container houses in Australia.
But the house we're showing today is a great example of how a 40ft shipping container can be turned into a living space.
The single shipping container house is located in Saint Leonards, Victoria. It is possible to experience this house on Airbnb for $220 per night.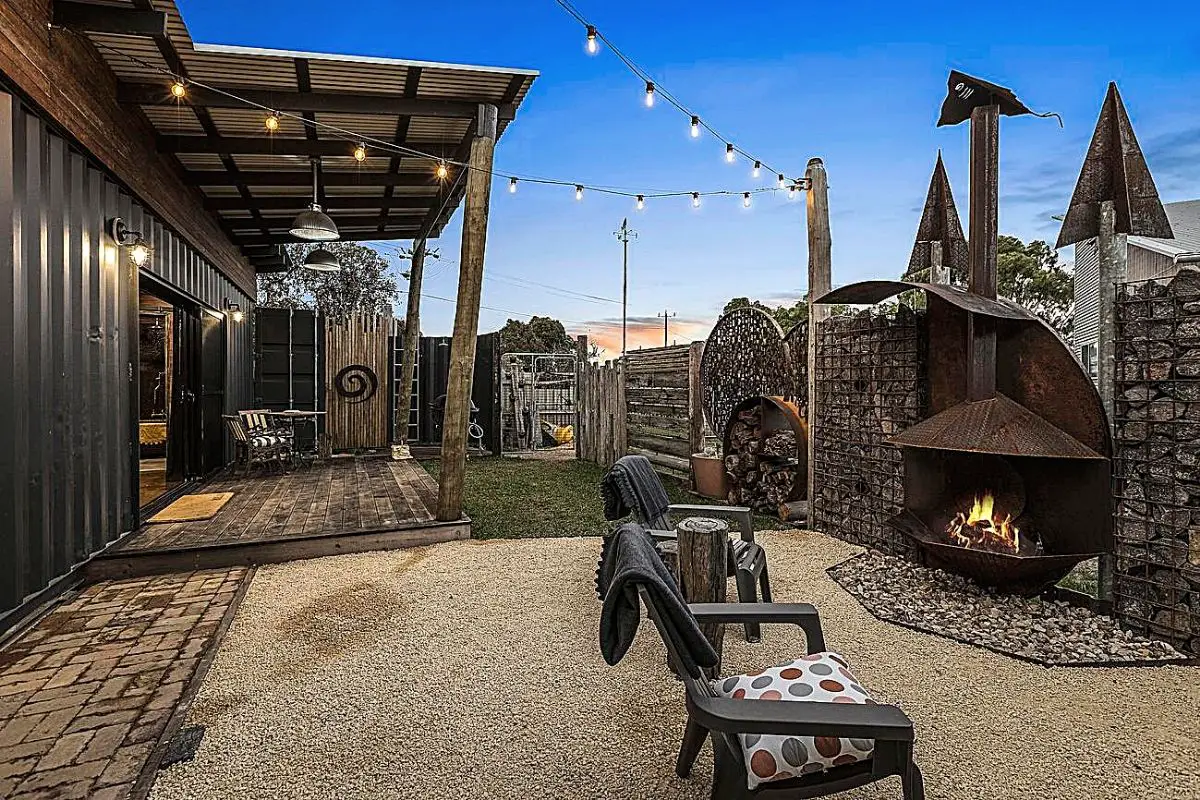 Shipping Container House Exterior
If you are someone who follows container houses, you may have seen that black container houses are quite popular. I leave a few examples below.
Color selection is very important when converting a shipping container into a home. It would not be a lie to say that the color black really takes shipping containers to another dimension.
When we look at the exterior design of the house in general, horizontal cut windows, sliding door and wooden coating details catch our eye.
In the container home, a sloping roof is preferred to preserve the heat inside in cold and hot weather.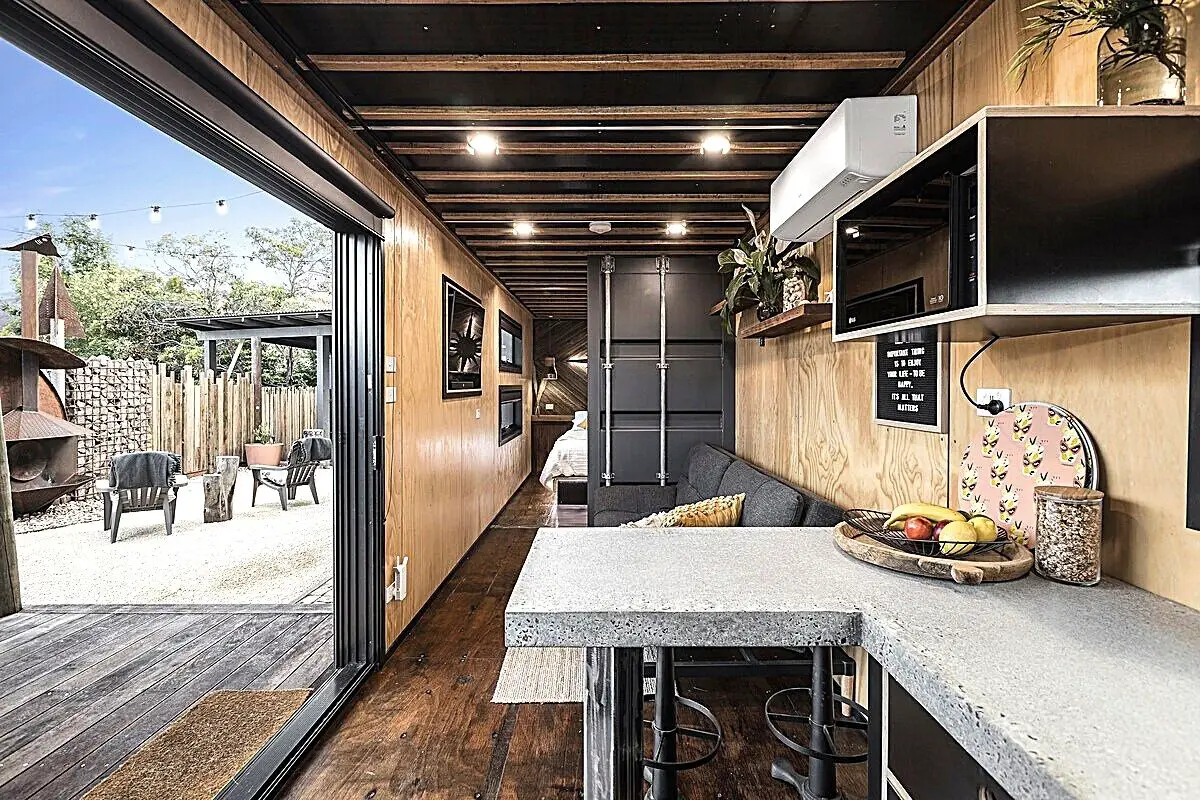 Container House Interior Design
The interior design of this Airbnb container home, made using a 40ft shipping container, is quite humble.
Unpainted plywood was used on the walls. Recycled wood is used on the floor.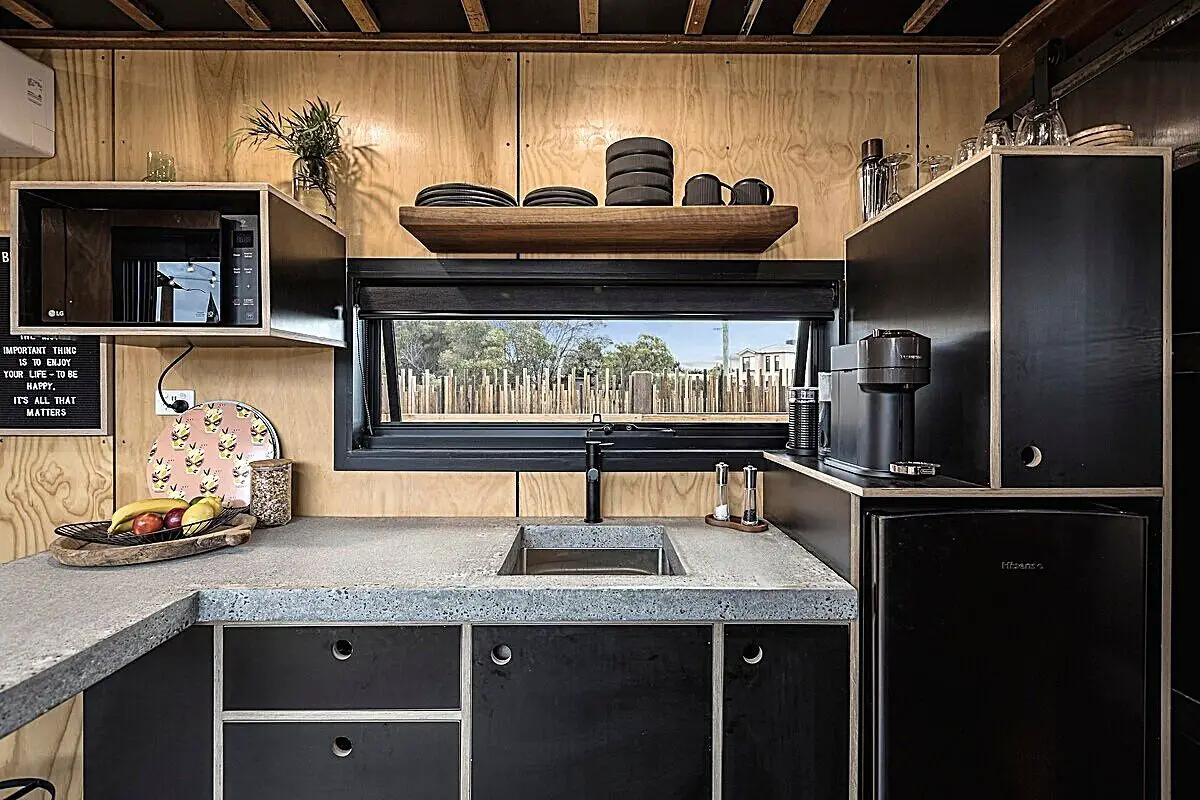 In the kitchen, there is enough storage space under and next to the concrete countertop.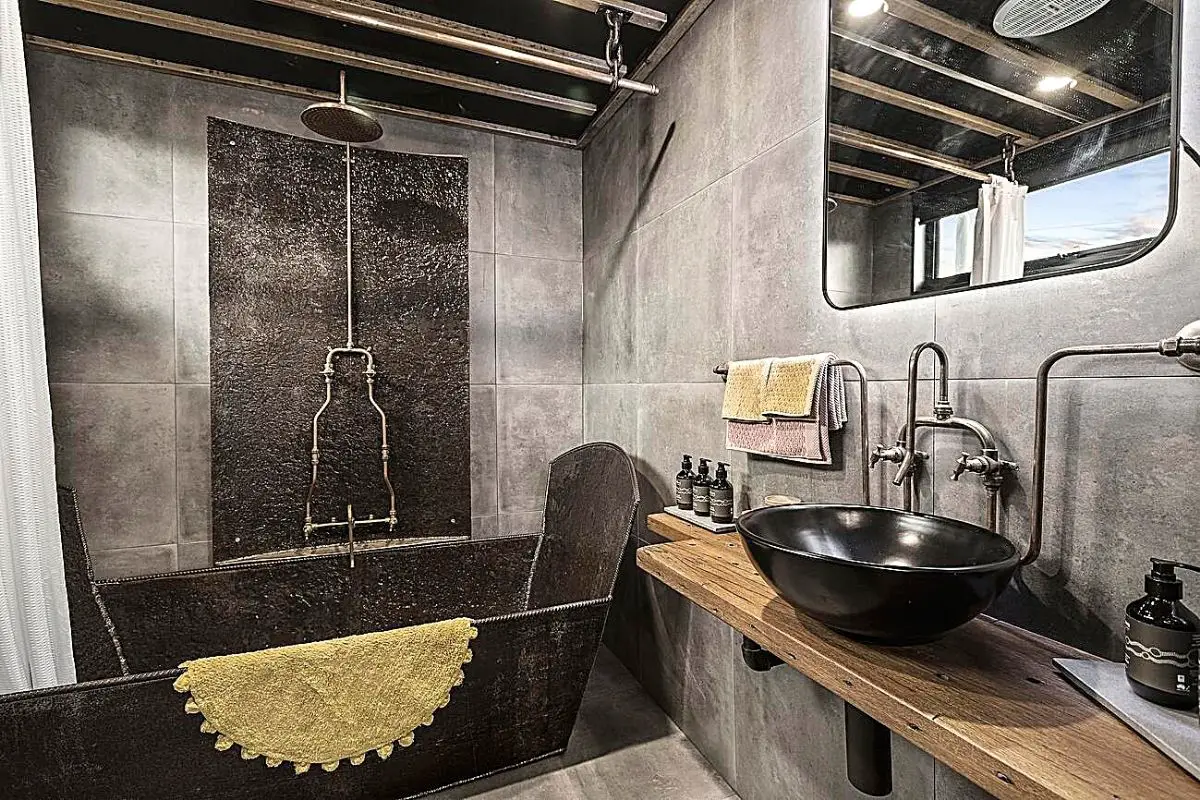 The bathroom is covered with stone tiles, which looks quite stylish. In addition, the copper pipes used in the bathroom and the faucet added a different atmosphere to the environment.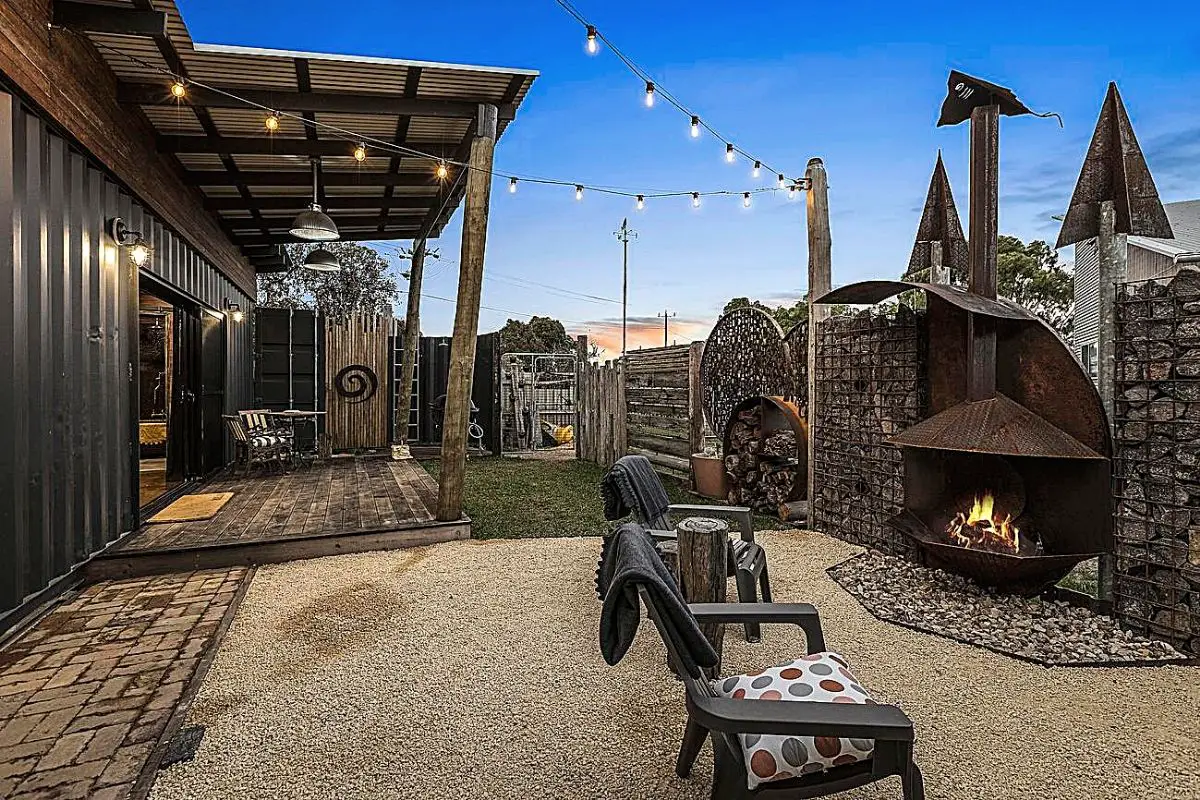 Container House Garden
The container house has a tiny veranda and a carefully designed outdoor fire area.
If you want to escape the hustle and bustle of the city, this container home called Ripplinn will offer you what you need.
If you are interested in structures made with shipping containers, you can find what you want among thousands of container house models. Be aware of the contents by following our Facebook and Pintereset accounts.