It is now possible to see examples of houses made with recycled shipping containers almost all over the world.
Container houses are a very popular construction model recently due to the many advantages and unique looks they offer.
This design I want to show you was designed by an architect from Cambodia.
A total of 6 shipping containers, 2 x 40′ and 4 x 20′, were used in this container house, which was planned as a family house for 4 people. There is a matte black paint on the exterior that looks very stylish. In line with the customer's request, dark colors were preferred both indoors and outdoors.
Read Also : Massive 6 Unit Shipping Container Home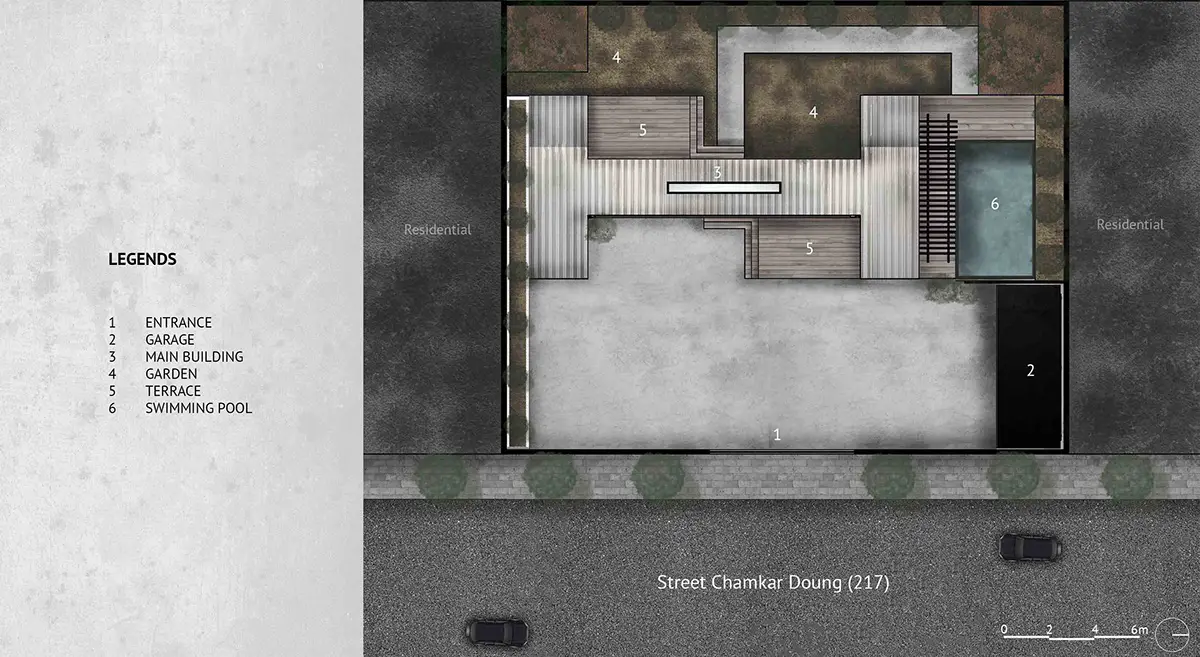 The container building is planned on a 5400 sqft plot.
1- Entrance
2- Garage
3- Main Building
4- Garden
5- Terrace
6- Swimming Pool
The u-shaped design of this container house made of 6 shipping containers made the house look quite magnificent. A sloping roof was built on top of the two-story container house to protect it from the weather.
Read Also : Container House of 3326 sqft Built from 6 Shipping Containers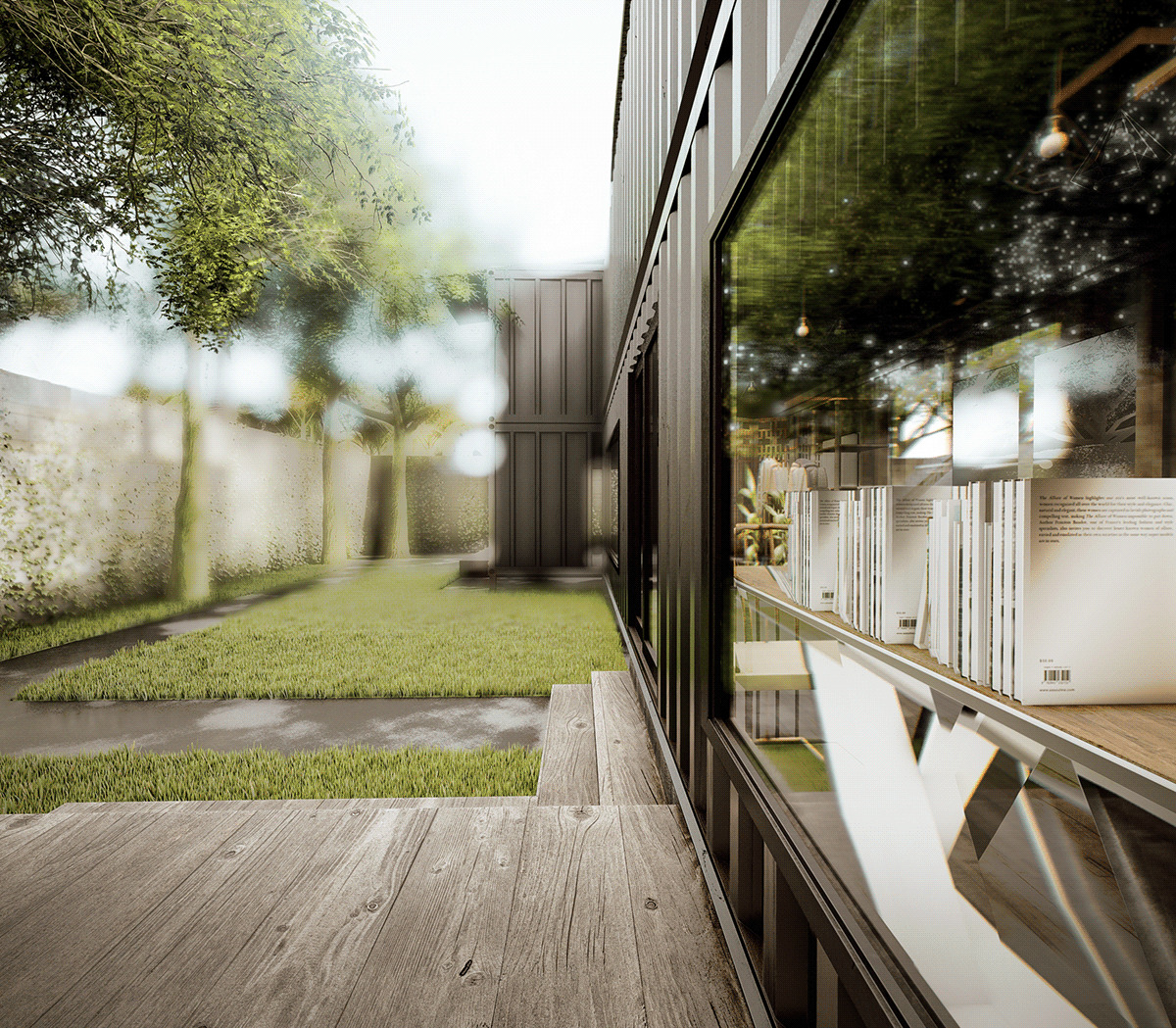 What are some of the benefits of living in a container home?
Container homes are becoming more and more popular for a variety of reasons. Some of the benefits include:
 Cost savings – Building a home out of shipping containers is much cheaper than traditional construction methods.
 Efficiency – Container homes can be built very quickly and with minimal waste.
 Flexibility – Container homes can be adapted to any climate or terrain.
 Portability – Container homes can be easily relocated if needed.
 Sustainable – Container homes are made from recycled materials, making them environmentally friendly.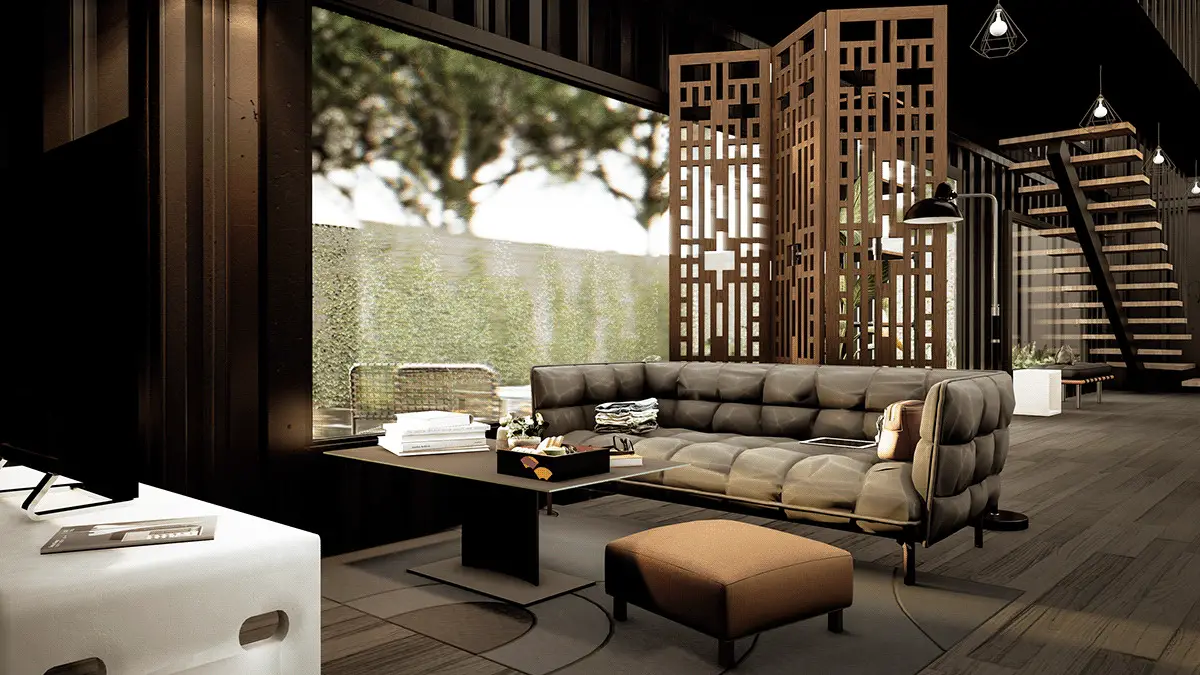 How much does it cost to build a container home?
It can cost anywhere from a few thousand dollars to $100,000 or more, depending on the size and features of the home.
Container homes are becoming an increasingly popular option for people looking for a low-cost, sustainable, and eco-friendly way to build a home. While the cost of building a container home can vary depending on your location and the features you choose, it is typically much cheaper than traditional construction methods.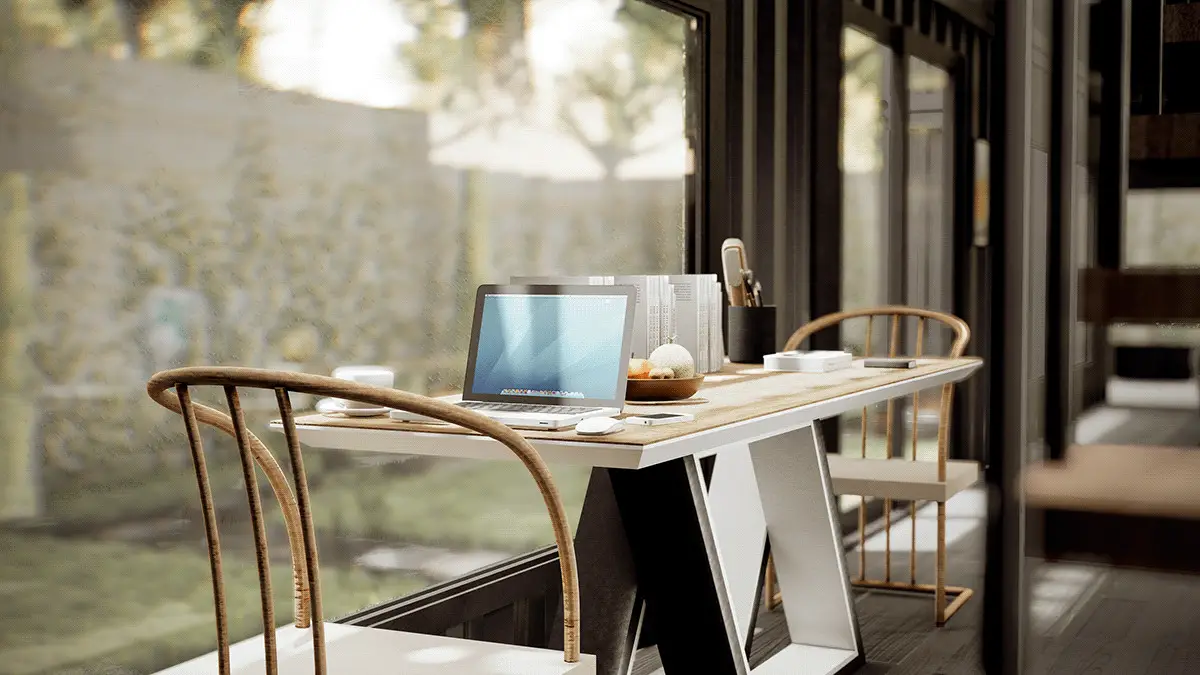 If you're thinking about living in a shipping container home, be sure to check out our huge selection of designs for inspiration. You're sure to find something that suits your needs and taste.
So if you're interested in learning more about shipping container homes, be sure to check out the Living in a Container today! What are your favorite shipping container homes?
Follow Living in a Container on Facebook, Instagram and Pinterest for more stories like this. If you have a story to share, email us at [email protected].