Nestled atop a hill overlooking the Barrington River, this high-end, architectural home constructed from shipping containers is truly a sight to behold.
The Bindera Container House is a unique eco-friendly home that is perfect for those looking for a peaceful holiday destination.
The shipping container house is heavily insulated and has off-the-grid capabilities, meaning that it is partly self-sufficient.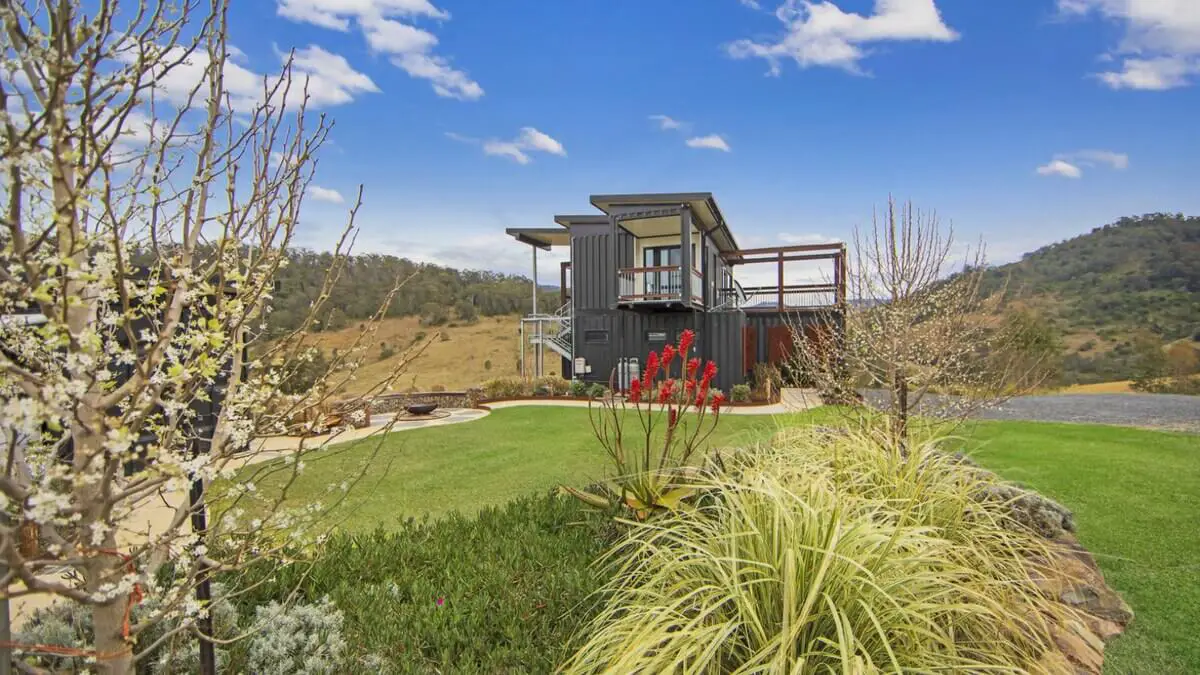 The shipping container home is located in Bindera NSW.
Container home is constructed from recycled shipping containers, which have been converted into comfortable accommodation.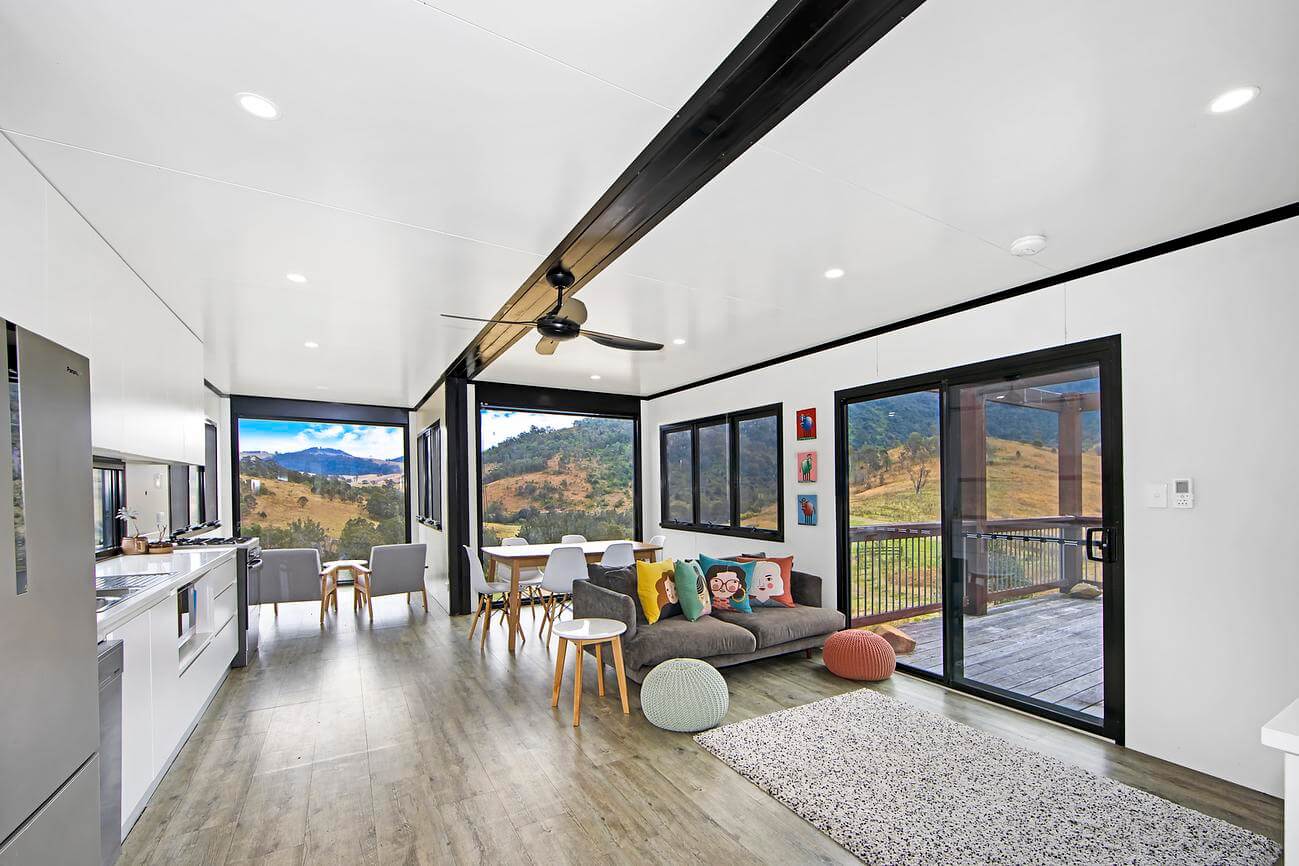 There are three bedrooms and a bathroom, all of which are finished to a high standard.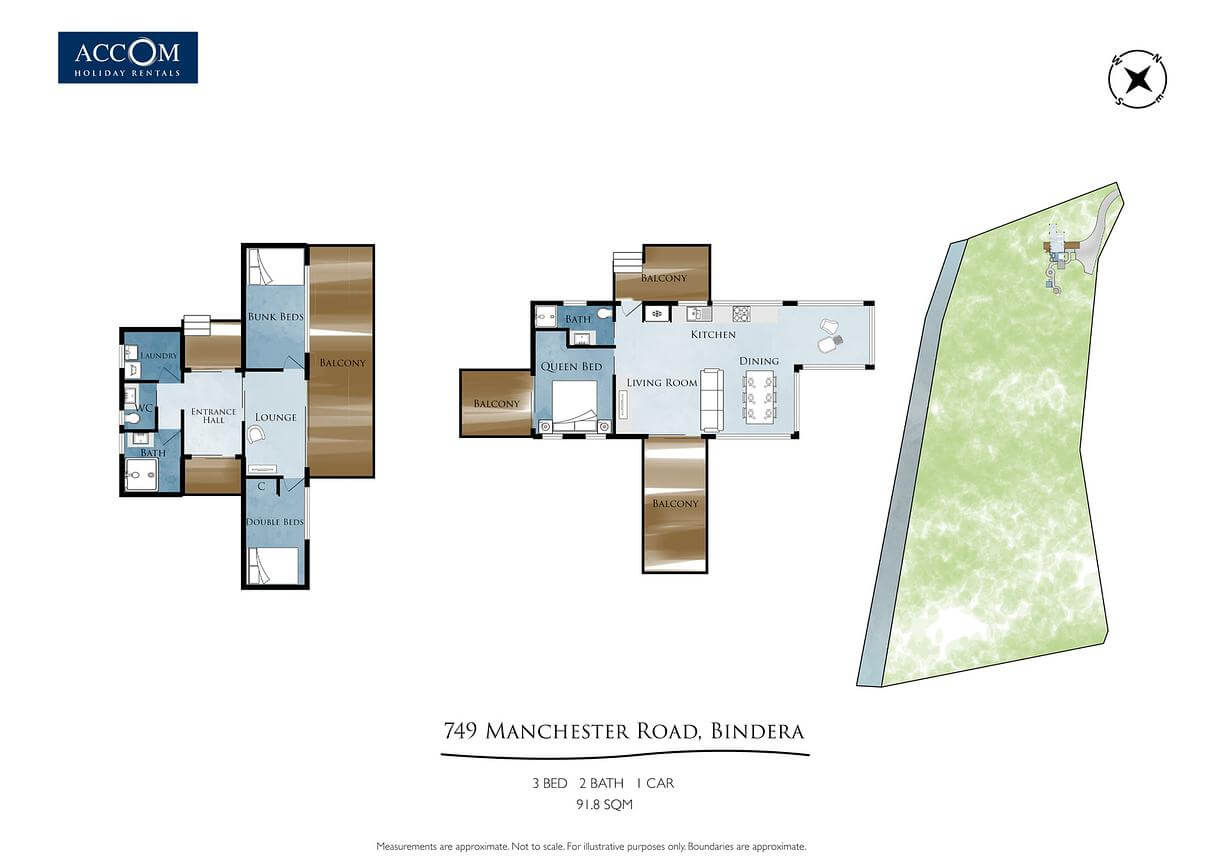 The container house also has 4 balconies of different sizes, perfect for relaxing or entertaining guests. Bindera Container House is the perfect place to get away from it all and enjoy some peace and quiet.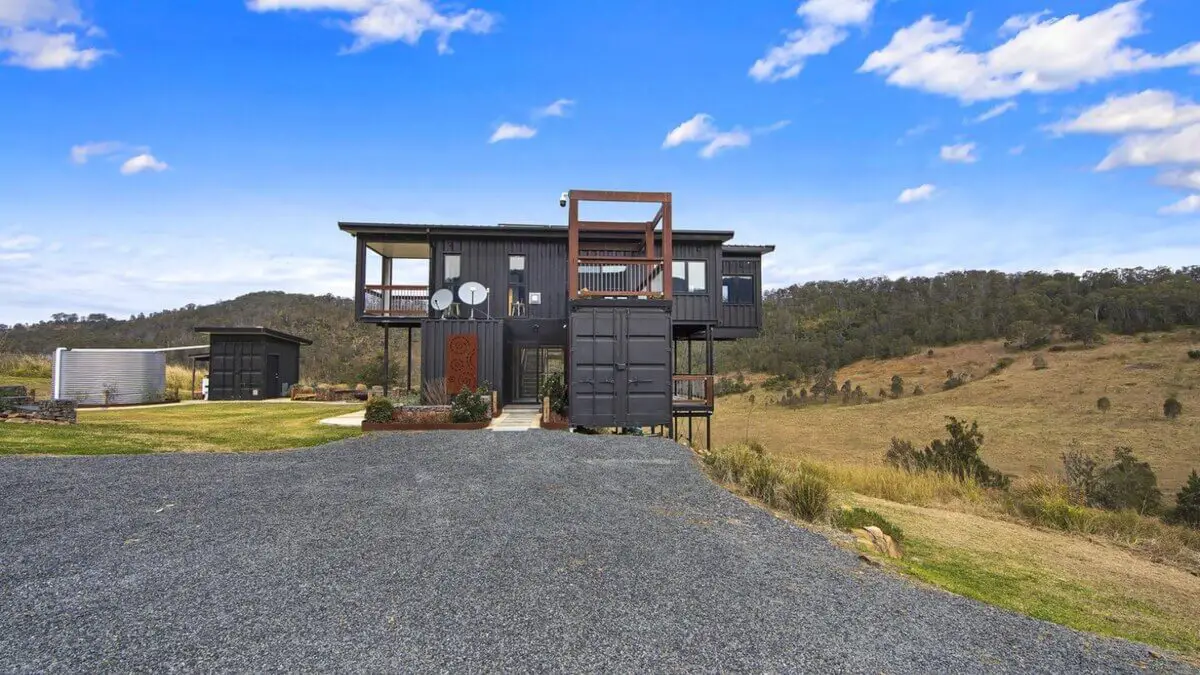 This home is nestled in the perfect location to take in all the beauty that nature has to offer. With its riverside location and multiple decks, you can enjoy the stunning views all year round.
Read Also : Lea and Mike Bought & Turned a Shipping Container into a Backyard Cottage
There are also plenty of outdoor activities to keep you busy, including swimming, paddling, walking, mountain biking, and simply relaxing on the covered deck.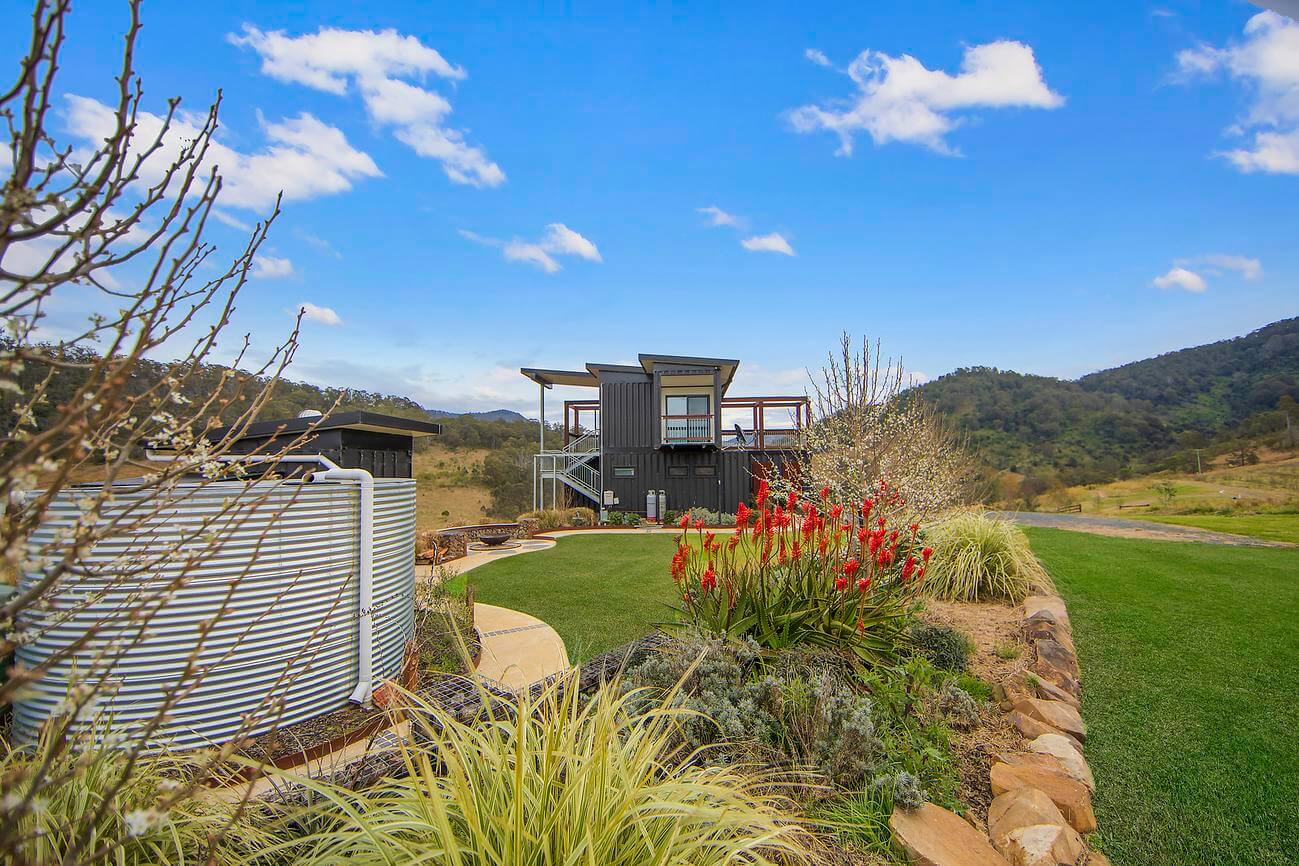 This is truly a place where you can escape the hustle and bustle of everyday life and enjoy all that Mother Nature has to offer.
Container Build Group, the contractor of Bindera Container House, built by combining 3 x 40 FT and 1 x 20 FT shipping containers. The firm has completed many beautiful projects in Australia.
If you want to experience this house, you can rent it on Airbnb for $202 per night.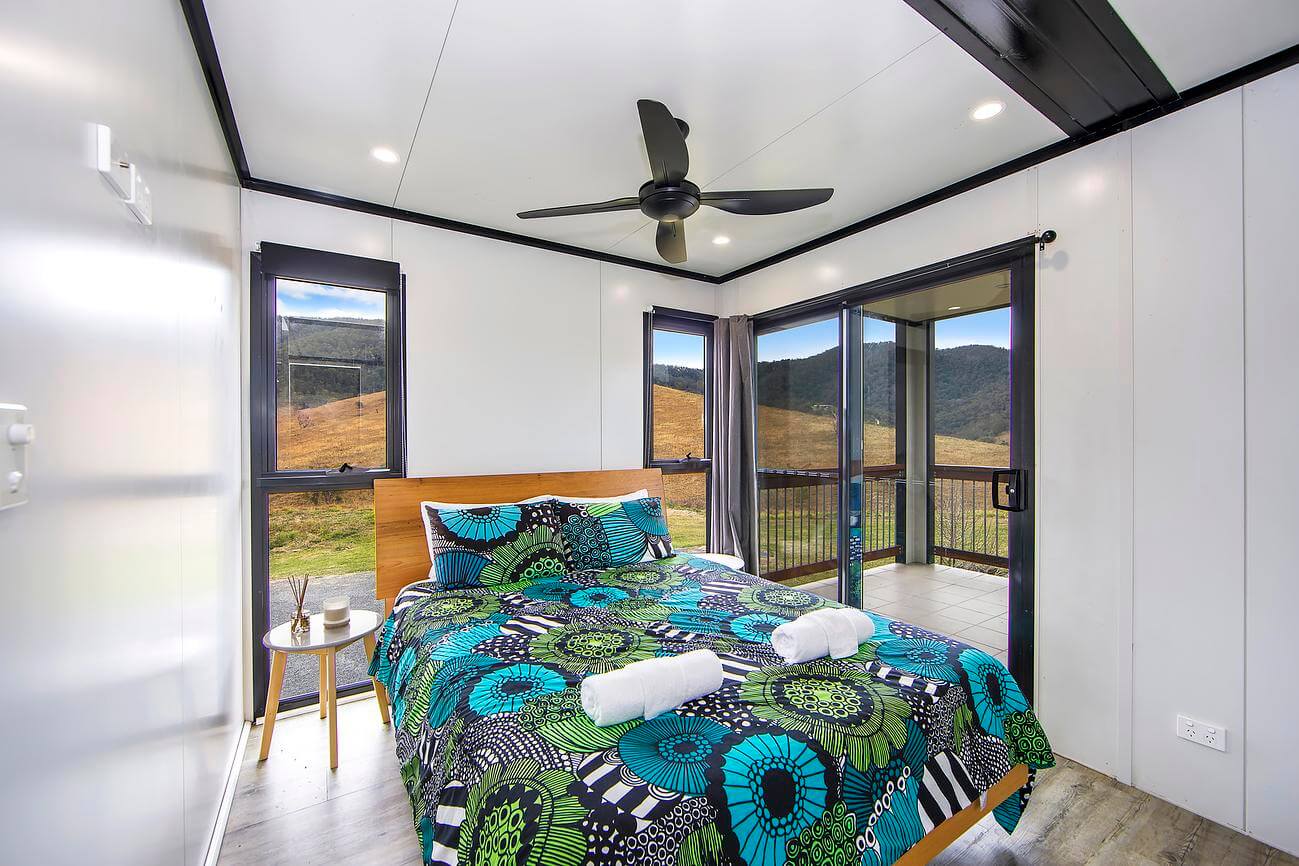 Container homes are becoming increasingly popular as an alternative to traditional stick-built homes. There are several reasons for this shift, including the fact that containers are more affordable and easier to build with than traditional materials.
Read Also : From 2 Shipping Containers to a Fully Functional Airbnb
In addition, containers are extremely durable and can withstand high winds and other harsh weather conditions. container homes can also be adapted to a variety of different climates, making them a ideal option for those who want to live off the grid.
If you are interested in structures made with shipping containers, you can find what you want among thousands of container house models. Be aware of the contents by following our Facebook and Pintereset accounts.
BUILD YOUR OWN SHIPPING CONTAINER HOME STEP BY STEP COMPREHENSIVE GUIDE