Shipping containers and modular structures are becoming an item in the modern generation due to their robustness, reliability, affordability and environmental friendliness. They are more available around the world and are less expensive near international ports. This facility is also provided at low cost, which makes it more suitable for many.
They are Quick to Build and Modular
Modular construction is basically a container that is assembled on site regardless of where it is transported or installed. The construction period is very short compared to traditional construction methods. Although container houses are often built on site, they can sometimes be built in a factory and assembled on site. In traditional buildings, the construction period can be 4-6 months, sometimes even more. With shipping containers, you can reach your home in as little as 8 weeks.
They are Cost Effective
It saves on shipping and construction costs, which results in an overall reduction in building cost. Because less building materials and labor are required to build shipping container houses, they cost less than traditional methods.
You can get 20-foot and 40-foot containers for prices from around $1,500 to $4,500 depending on the condition of the container. After purchasing your shipping container, the coatings and other building elements you choose to use in the house will determine your cost.
They are Durable
These structures are extremely durable and strong and can withstand all weather conditions with the highest level of weatherproof properties. Shipping containers are manufactured using self-healing corten steel. Because of these features, they can be more resistant to harsh weather conditions than normal houses. Shipping containers can withstand winds of up to 100 mph. If you fix the containers to a foundation, you can increase this protection up to 175 mph.
They Look Incredibly Cool
Structures made using shipping containers can be quick to build, durable and cost effective. In addition to all these details, there is another important reason why the masses are caught in this trend. They Look Incredibly Cool … Whether your container house is tiny or large, it will definitely attract attention.
When you plan to build a Shipping Container House,
there are a few things to consider such as location, size, design, building material used, and interiors. The first thing to decide is the strategic location as it will determine the interiors of your home. This will also determine the type of crane required, electrical connections and main access to each level of the container.
You need to take into account factors such as space and lighting requirements for upper and lower floors. There should be enough space for movement inside and outside with a suitable light source inside. The weight of the items being transported must be taken into account and appropriate weight regulations must be followed.
Then there is the issue of size, which depends on the purpose of using them. Small shipping container houses can comfortably accommodate up to 4 people, medium shipping container houses can comfortably accommodate a maximum of ten people, and large shipping container houses can accommodate twenty or more people.
The materials used in the construction of Shipping Container Houses are easy to maintain and clean. You don't have to worry about maintaining them as they are made of robust and weatherproof material and are highly durable. They also do not give termites room to grow.
Looking at a small two-story container house,
The two bedrooms in a Shipping Container House are available at different levels. The lower floor of the house is usually placed behind the owner's bedroom. This facilitates better access to the lower areas and is also an ideal location for mounting wardrobe and dressing areas.
The upper zone of the shipping container house can be used to accommodate an extra bed or two or even a study if you wish. The two bedrooms at the front and back of the house provide enough space for walking around.
Large windows at Shipping Container Homes make it easy for natural light to enter the living space and keep your interior cool during the hot summer months.
Container houses can be built with large windows. These large windows usually open to the backyard and offer a beautiful garden view that will greet you every morning. If you can't get natural light into your living space from large windows, you can install blinds or blinds over the windows to keep the warmth inside. You can also install heaters to keep you warm during the winter months.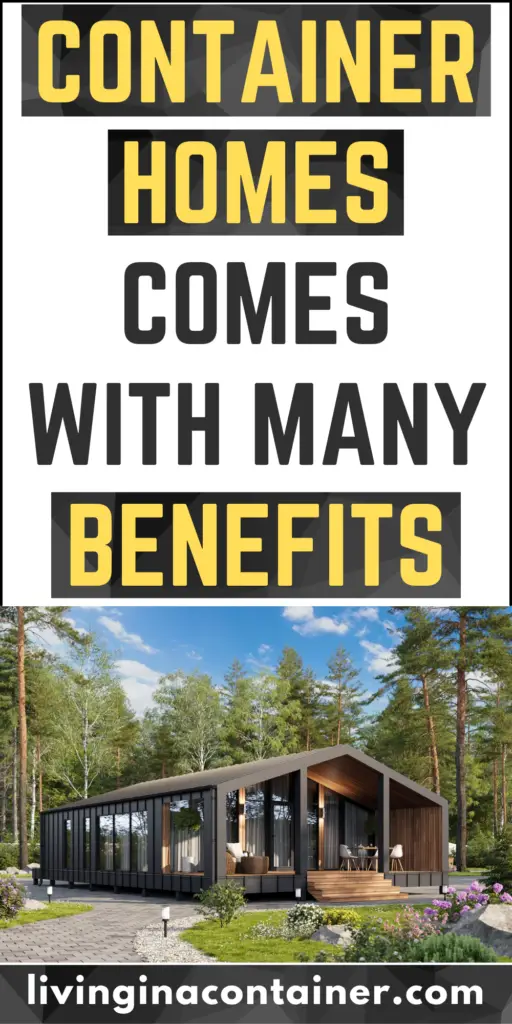 For more posts like this please visit  container homes