Welcome to a pioneering vision of sustainable living in the heart of Surges Bay. Imagine waking up to the gentle sounds of nature, surrounded by the untouched beauty of rural Tasmania. This is not just a dream; it's a reality made possible by a unique rental opportunity that combines eco-friendly living with modern comforts.
Introducing the Container Home Concept
Our featured home is ingeniously crafted from two 40ft shipping containers, offering a stylish, compact living solution. With an approximate area of 65 sqm and an additional outbuilding area of 9 sqm, this container home is a testament to the possibilities of innovative architecture and design.
Exterior Allure
The home presents an industrial yet sophisticated facade, with its corrugated grey exterior complementing the lush green backdrop. The spacious sun deck acts as a stage for the natural theatre that unfolds around you, with alfresco folding doors that bridge the gap between inside and out, encouraging indoor-outdoor living at its finest.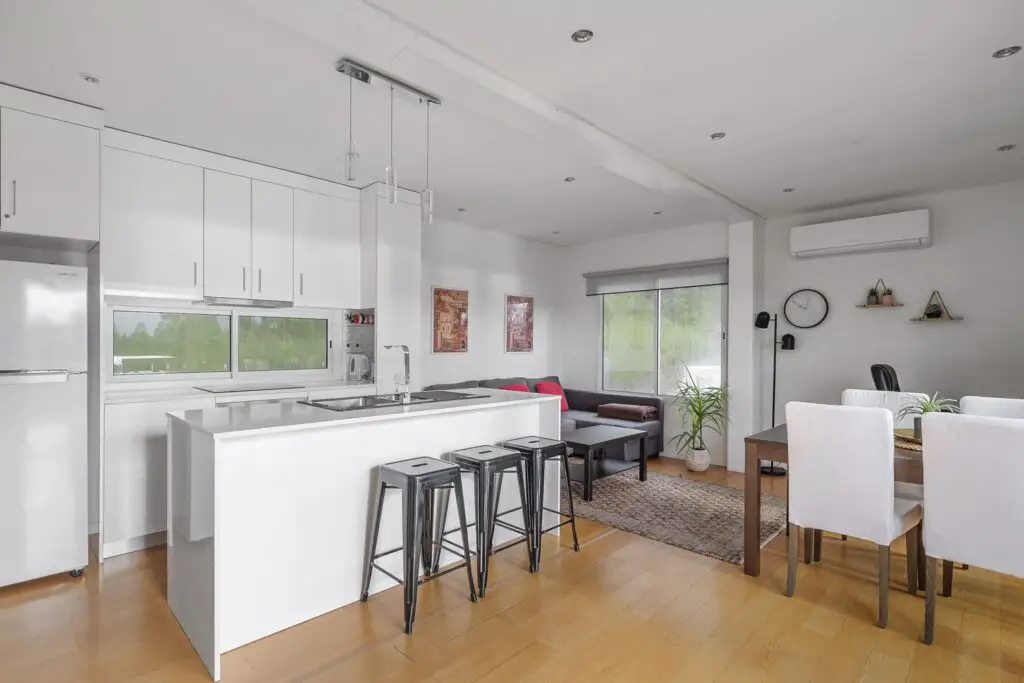 Interior Splendor
Inside, the container home is a marvel of efficiency and style. The open-plan living area is a bright, airy space, illuminated by natural light that streams through generous windows. The kitchen, with its pristine white cabinetry and modern appliances, is a vision of contemporary elegance, offering views that transform daily routines into moments of zen.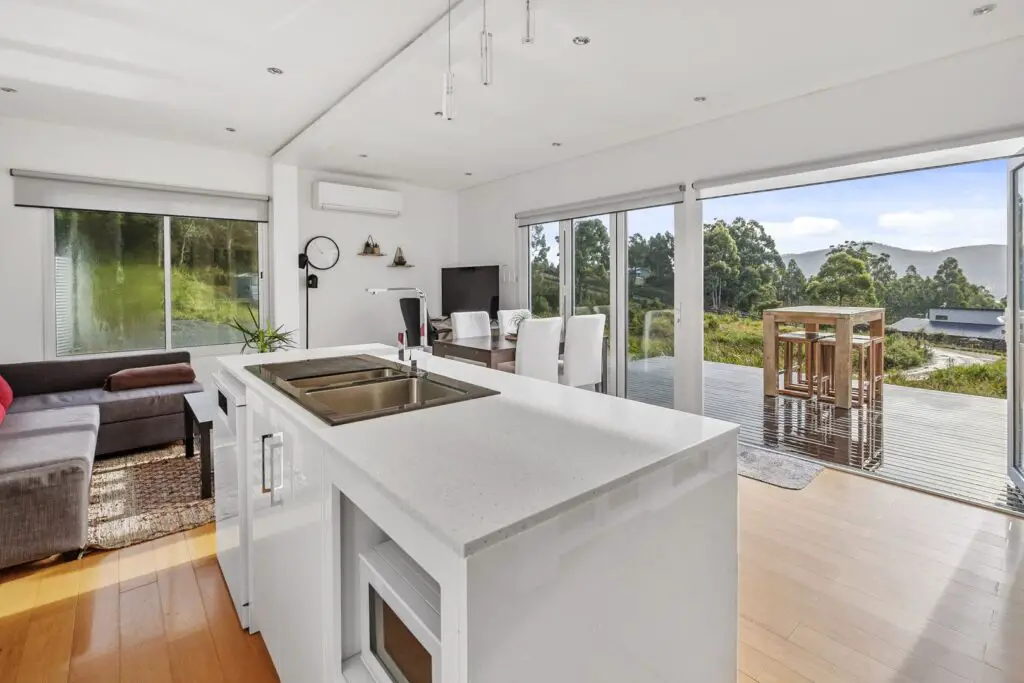 Comfort in Every Corner
With two cozy bedrooms, each featuring built-in robes, the home provides intimate private havens, perfect for rest and rejuvenation. The two well-appointed bathrooms showcase standalone showers, stylish vanities, and toilets, all designed with a minimalist aesthetic that speaks to the home's overall theme of understated luxury.
---
RELATED
---
Sustainability at Its Core
Heating is provided by an efficient heat pump system, ensuring a warm ambiance through cooler seasons, while an electric hot water cylinder delivers reliable hot water. The cleverly integrated laundry area, hidden within a built-in cupboard, emphasizes the home's commitment to maximizing space without sacrificing functionality.
A Lifestyle Proposition
This container home is not merely a place to stay; it's a lifestyle statement for those seeking to merge eco-conscious living with the serenity of rural life. It's perfect for individuals or couples who appreciate the art of minimalist living while enjoying modern amenities.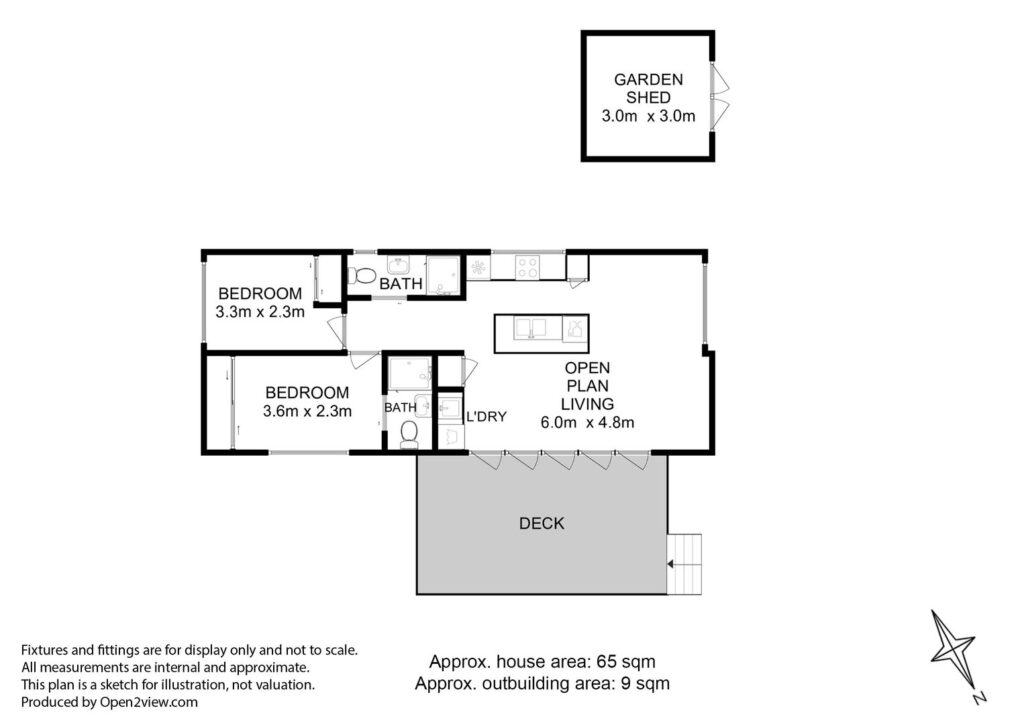 Embrace the Serenity
Situated in the tranquil environs of Surges Bay, this home offers a rare chance to rent a piece of paradise, ideal for those looking to escape the hustle and bustle of city life. With enough room to park two cars, this could be the tranquil retreat you've been searching for.
If the idea of sustainable, serene, and stylish living appeals to you, this container home in Surges Bay might just be your next dream home. Embrace the future of living, where simplicity and sustainability aren't just concepts—they're your reality.