Australia has become a prominent hub for shipping container houses, following the trend set by America. Notably, the container homes in Australia boast a luxurious appeal, attracting numerous enthusiasts who have chosen to make this country their home.
Today, we're thrilled to showcase one of these extraordinary residences—a captivating container house located in Hurstbridge.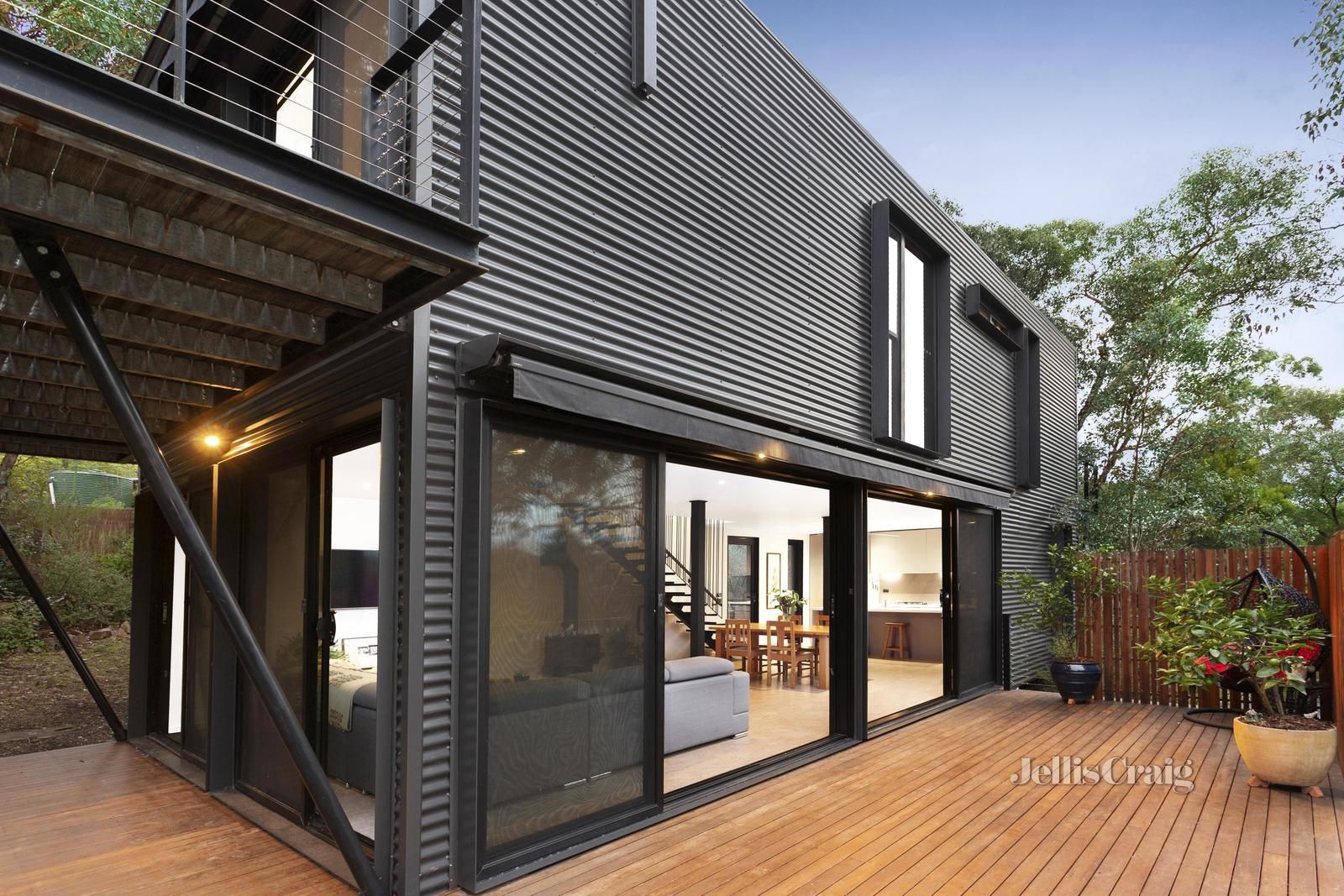 Property Details:
Land size: Approximately 803 Square Metres
3 Bedrooms
1 Bathroom
2 Cars Parking Area
Sold in May 2023
Constructed Using Four 40ft Shipping Containers
Two-story Container Home Design
This stunning shipping container home, designed by the acclaimed Matthew Grace Architects, offers an ideal blend of tranquility and stylish, architecturally designed living.
Whether you seek solace amidst the trees or aspire to lead an environmentally conscious lifestyle without compromising on elegance and comfort, this exceptional home has it all.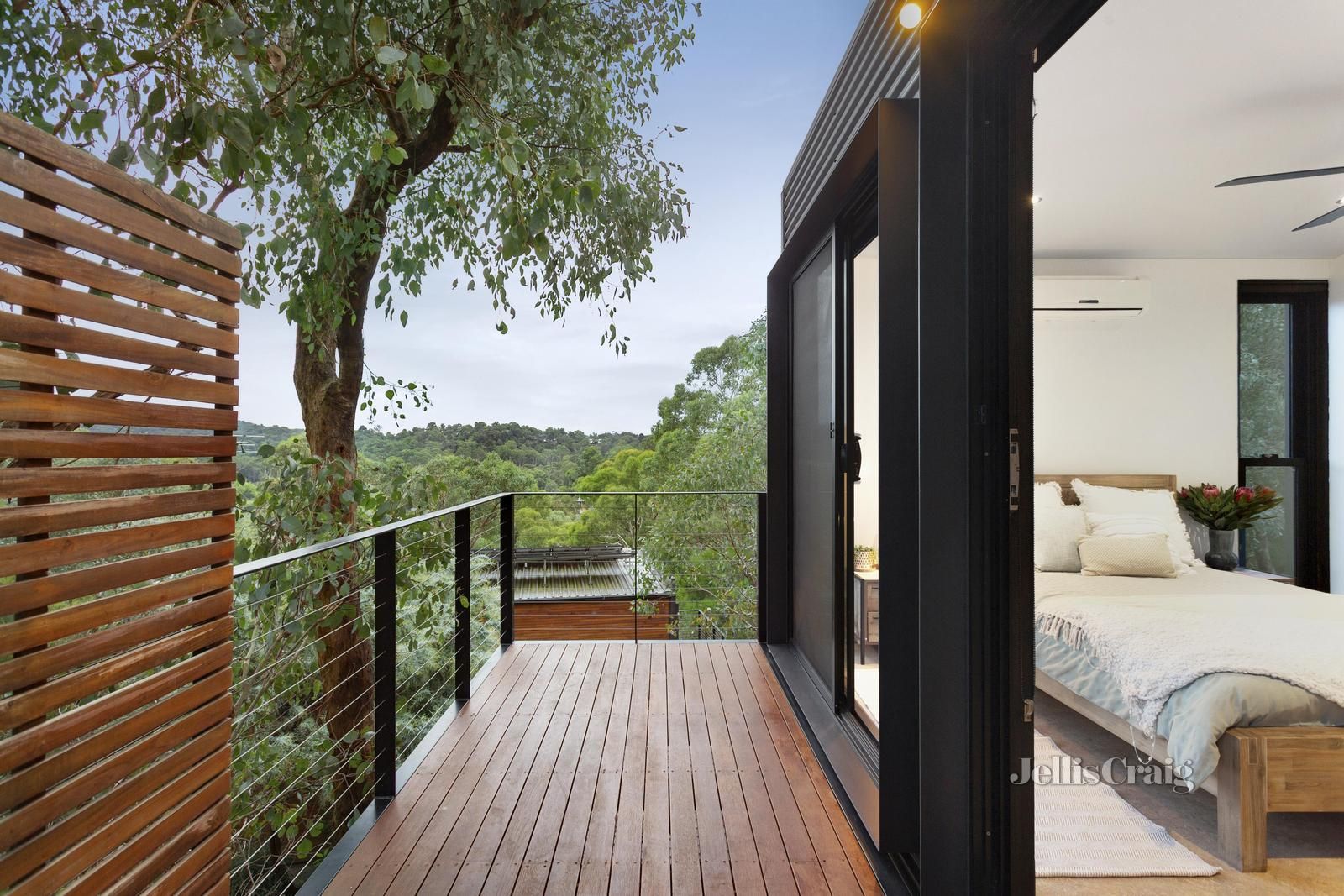 Nestled amidst pristine, picturesque scenery, this modern masterpiece is worthy of gracing the cover of a coffee table magazine.
Beyond its captivating facade, the freshly-painted interior welcomes you with bright, north-facing living areas. Floor-to-ceiling double-glazed stacker doors encircle the living spaces, presenting breathtaking bush views that beckon you to the elegant timber deck, where you can immerse yourself in the beauty of the native gardens and the surrounding landscape.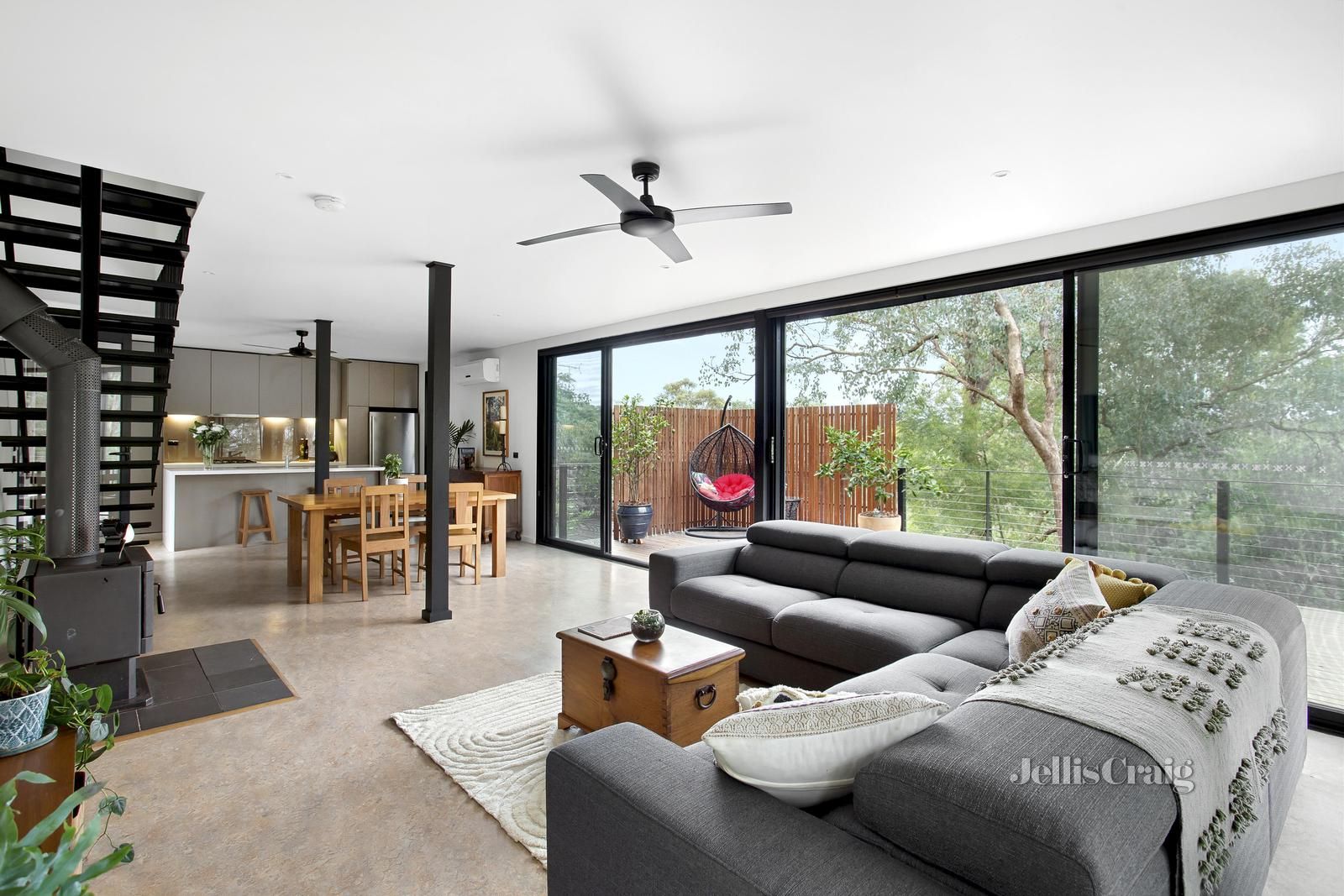 The spacious open plan living and dining room features a cozy wood fire and high ceilings, creating an inviting atmosphere.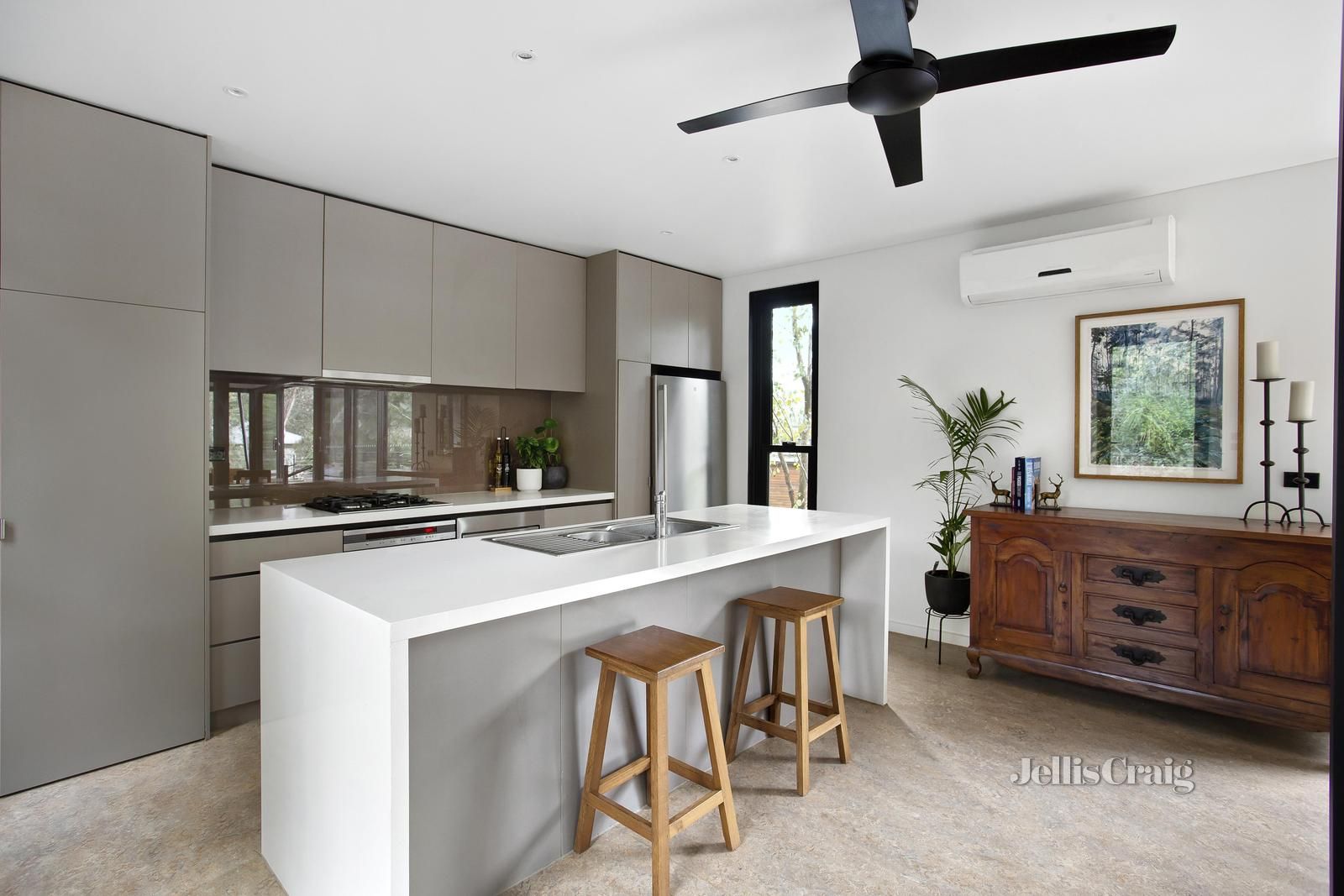 The kitchen boasts top-of-the-line stainless steel appliances and Caesar-stone bench-tops, elevating your culinary experience.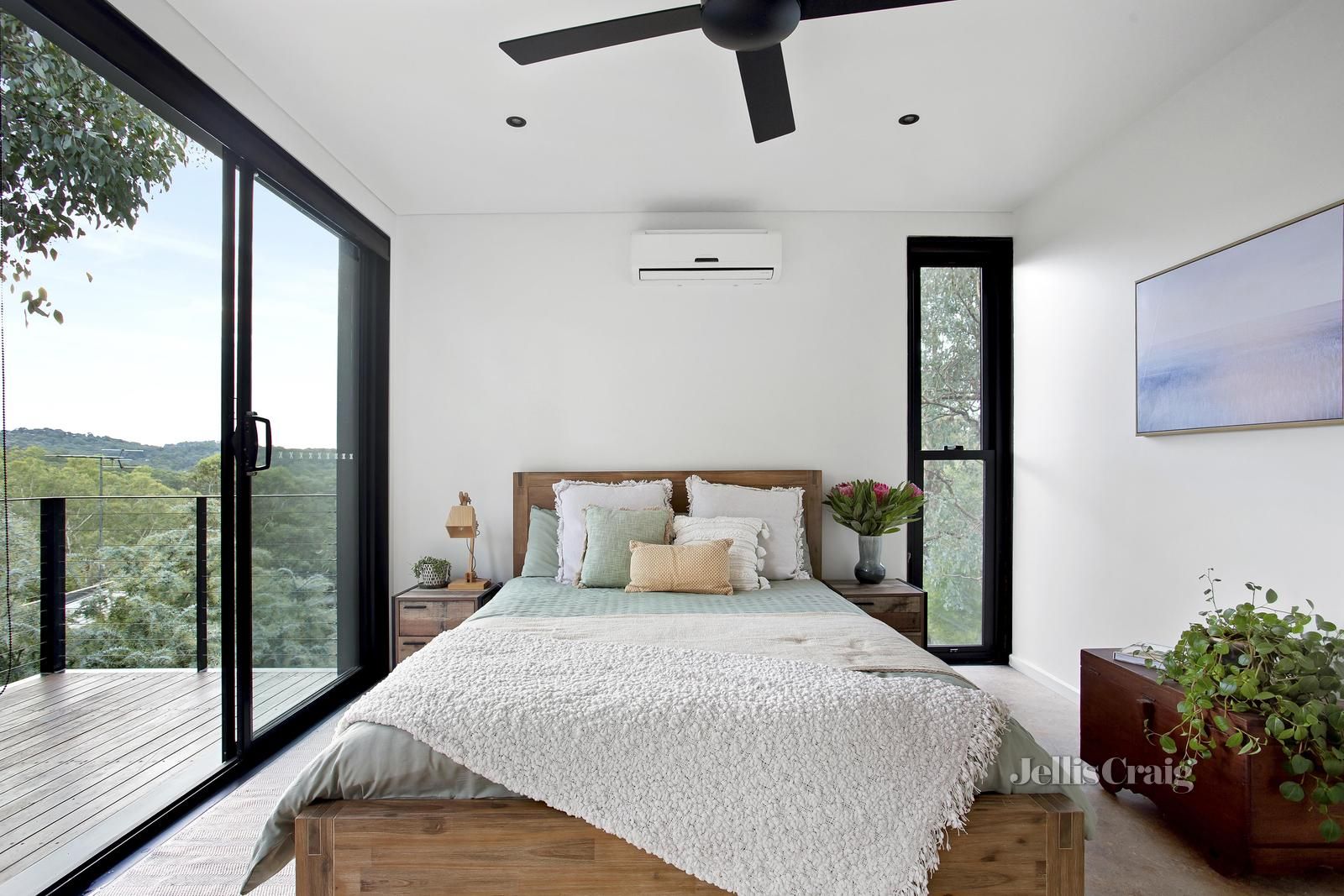 Three beautiful bedrooms, two of which feature private balconies, are serviced by a sleek family bathroom.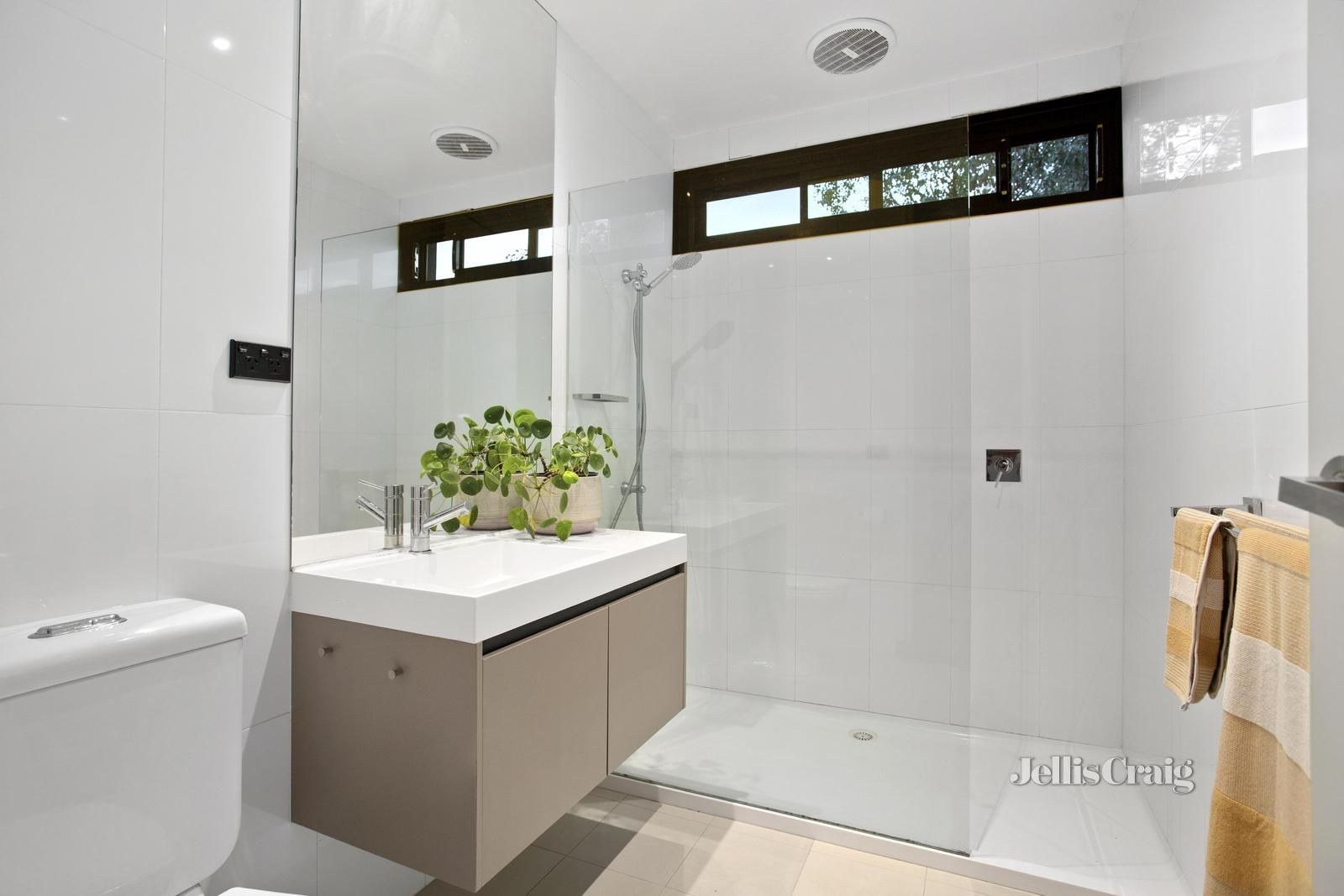 The house's energy efficiency is further enhanced by electric awnings on the north and east sides, providing both sustainability and outdoor enjoyment.
This five-star energy-rated home, which gained recognition during Nillumbik's Sustainable House Open Day, also includes eco-friendly features such as 20m2 of wicking raised vegetable beds, 6.6kw solar panels, double-glazing throughout, split-system heating and cooling in the living areas and two main bedrooms, dual-mode ceiling fans, a greenhouse, and 2 x 4500 litre rainwater tanks.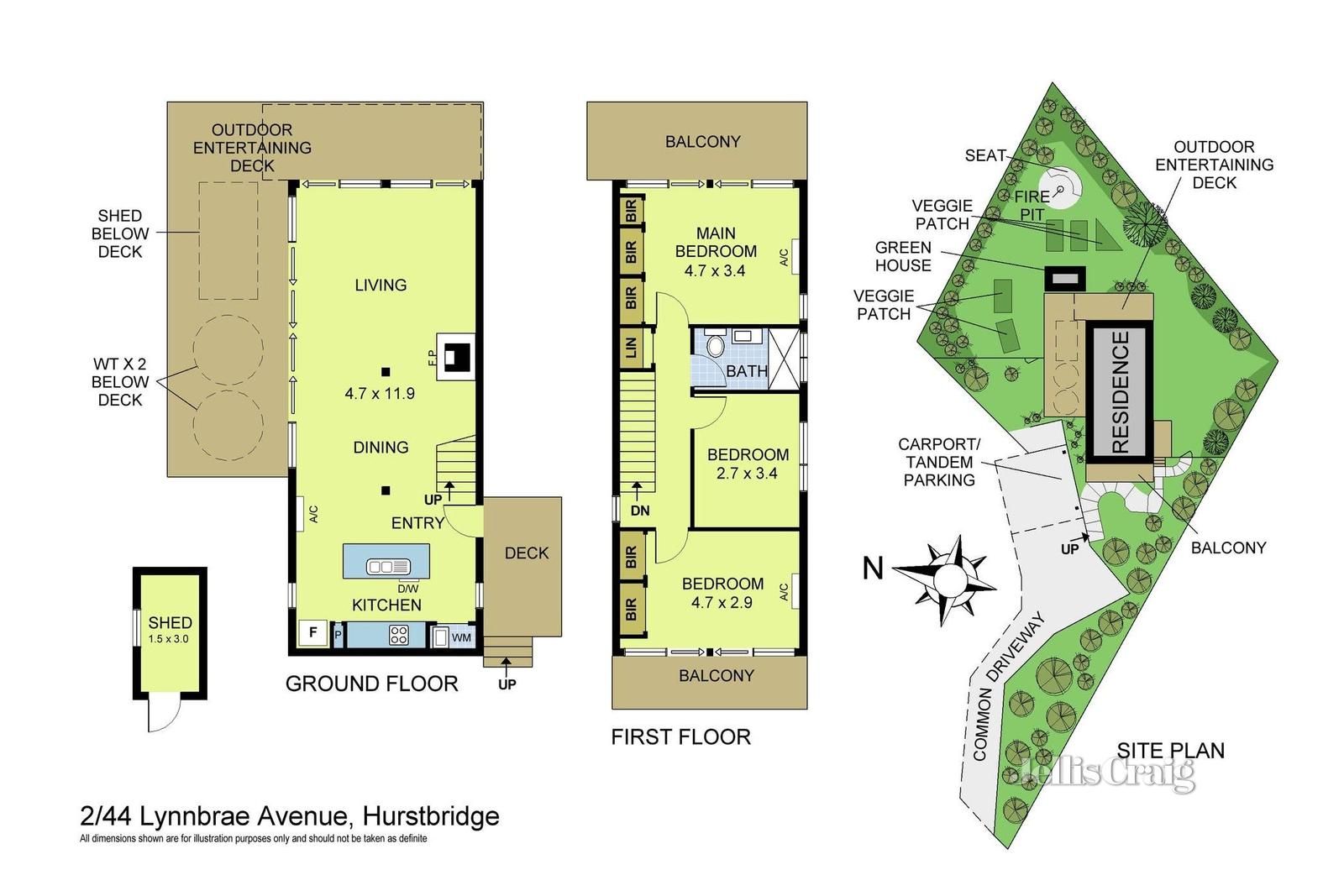 Situated in a serene location, the property offers convenient access to Hurstbridge shops, cafes, primary school, and train station, making it a perfect embodiment of a peaceful, sustainable way of life.
Whether you are a nature lover, an eco-conscious individual, or someone who appreciates exquisite design, this container house in Hurstbridge is sure to captivate your heart and soul.
Container Home in Australia
Container homes have rapidly gained popularity in Australia due to their unique combination of sustainability, modern design, and cost-effectiveness.
As the country continues to embrace eco-friendly living and innovative architecture, more and more container houses are being built across its diverse landscapes, from urban centers to scenic countryside settings.
The adaptability of shipping containers allows for creative designs that cater to various preferences and lifestyles, making them an attractive option for those seeking a distinctive and environmentally conscious way of living.
Beyond Australia's borders, the trend of container homes has also taken the world by storm.
Many countries, including the United States, Canada, the United Kingdom, and New Zealand, have embraced this architectural movement.
The versatility and versatility of shipping containers have inspired architects and homeowners alike to explore their potential in building stylish and functional dwellings.
From minimalist single-container homes to elaborate multi-story structures, the global container house movement continues to evolve, redefining the concept of modern living and sustainable housing on a global scale.
As environmental concerns persist and the desire for innovative housing solutions grows, the popularity of container homes is likely to endure, leaving an indelible mark on the future of architecture and sustainable living worldwide.
If you want to see more container houses, you can check the links below.
Brilliant Shipping Container Conversion
Life Uncontained Shipping Container Home
2 x 40ft Shipping Container Home
Love what you see? Share your home makeover with us and we'll feature it on our blog.
Email us at [email protected] and tell us about your project.
For more container home improvement and renovation ideas, click here.