While modernity has more and more advantages, it also brings many disadvantages such as noise, air pollution, increase in reinforced concrete buildings, and the rush of city life.
It is now very easy to reach the economical, practical, minimalist and magnificent container houses that can be easily accessed by anyone who is tired, bored and wants to escape from the hustle and bustle of this modern city life.
Speaking of minimalist, would you like to have a very useful home with a bedroom, kitchen and living room in a single room with a magnificent view?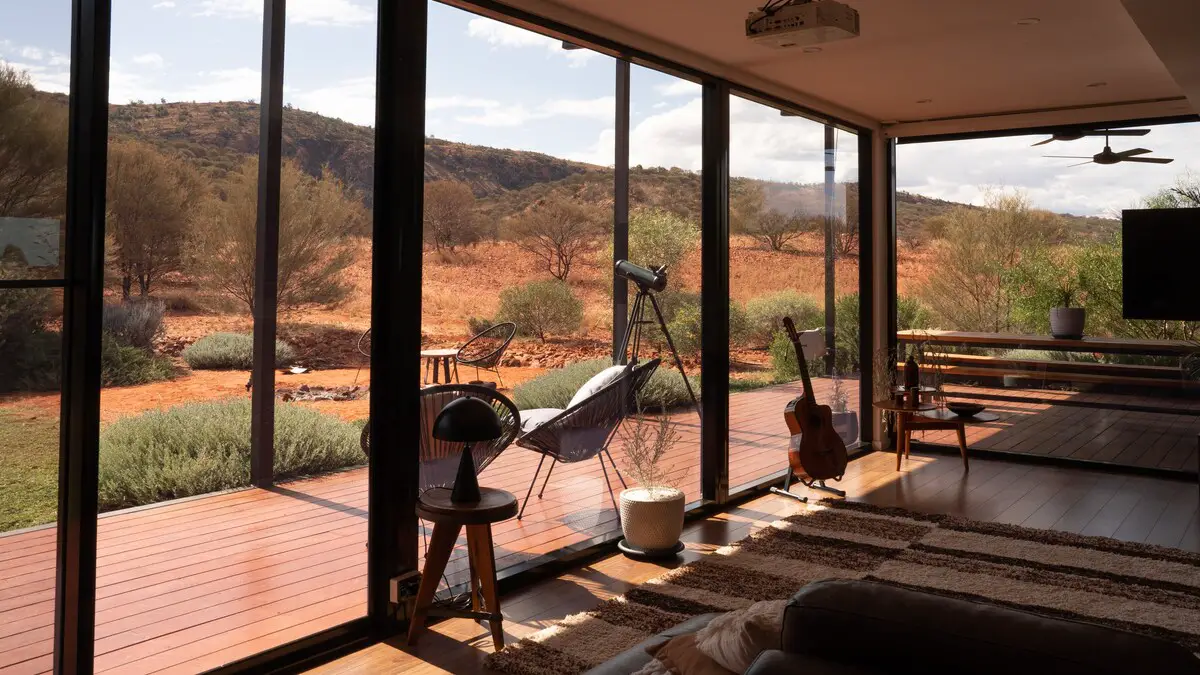 Minimalist Modern Container Home
You enter the living area through a glass door, passing through a large veranda from the garden to the magnificent and minimalist container house you see in the picture.
When you enter from the veranda, you enter a huge living space where the kitchen, living room and bedroom are in the same space. All your comfort has been considered in this living space you enter.
We can say that this house, which has been designed by taking into account even your time to enjoy by doing little work, is an indispensable house especially for new couples.
Read Also : This Modern Container House will Amaze You!
It can be installed in a small garden in the city, in a place with a sea view by the sea, or on a land with a city view on a high area. Even if you want, you are faced with a useful and magnificent apartment that you can easily build in an area where you can be alone with nature in the forest by the lake or by the stream.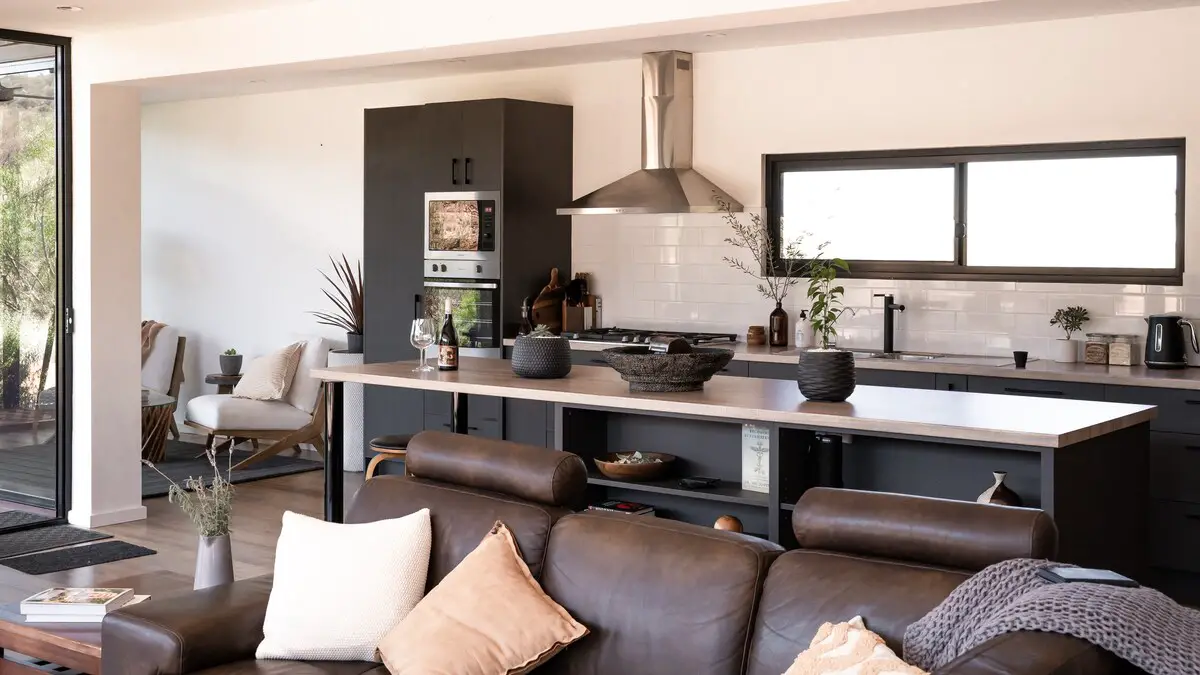 The Usefulness of This House Can't Be Explained, But It Can Be Experienced
When you enter through the door, there is a kitchen furnished with the latest technological quality products.
In the kitchen, there is a kitchen cabinet with a large area that can accommodate more items, and materials such as kitchen counters and faucets are made with high quality products.
There is even an island where you can have a good time, chat and eat good food.
There is a high quality and comfortable sitting group in your living room, which is made of huge glass, right next to the kitchen, where you can watch your natural view.
In this way, it is possible to relax and rest comfortably while watching TV or enjoying the view from the large window.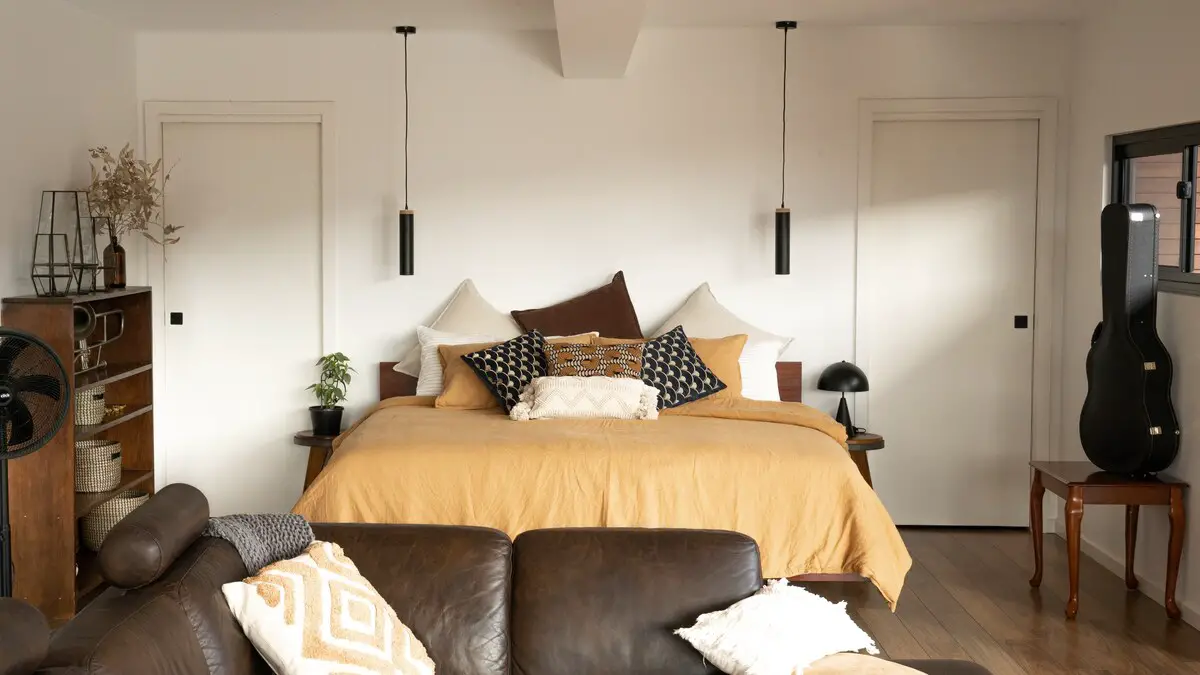 Experience Naturalness in a Shipping Container Home
The bed right next to the living room is orthopedic, and the sheets, pillowcases, quilts and similar products are made of organic products, so that you can have peaceful dreams during sleep. In this way, you can wake up more vigorous and peaceful in the morning and start the day better.
Read Also : Shipping Container Home by the River
In the bathroom, there is a huge jacuzzi tub made of quality and natural materials, a useful washbasin, a toilet and a shower system, and the floor and other covering materials used in this area are made of natural wood.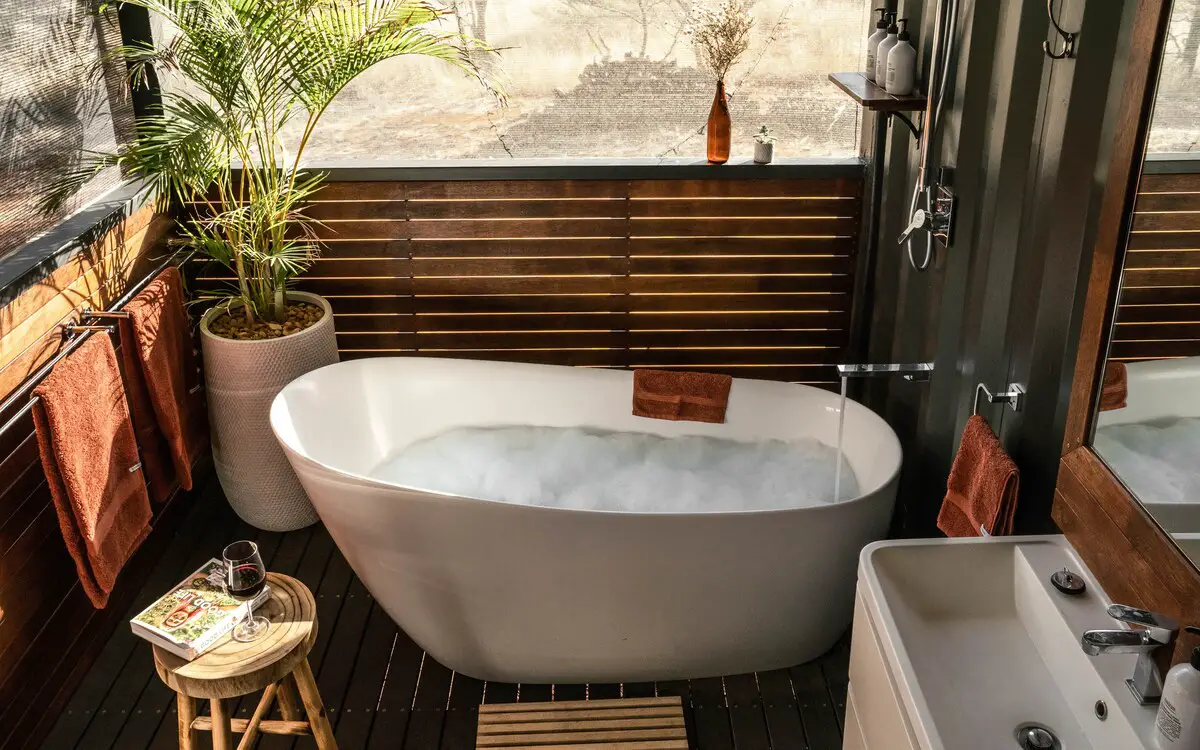 In the bathroom of this magnificent house, imagine a bathroom where you can enjoy the environment you are in by watching the view or the sky while sipping your drink from the huge jacuzzi tub inside, with the windows being lowered to half the bathroom like a balcony.
An environment made of natural materials has been created where you can dream of the future or enjoy the day while sipping your coffee on the patio.
In the living area, instead of the wall, glass is laid throughout, creating a feeling of being outside in cool weather. It makes you feel like you are outdoors while you sit on your chair and watch the view, or lit your authentic fireplace-looking stove and have a pleasant tea in front of the stove.
Read Also : Custom Container Home in Colorado