Hi everybody
We continue to discover for you. Our container house on today's tour is from The Hamptons – New York, USA.
Updated: 23/12/2020

This container house with 4 bedrooms and 2.5 bathrooms is on sale at a price tag of $1,875,000. You can access the listing page here.
One of the wealthiest areas of New York, the Hamptons seems like the most unlikely location to build a home out of re-purposed shipping containers, but Andrew Anderson has done just that. Comprised of six-modules from New York-based SG Blocks and a slew of the most cutting-edge, sustainable materials on the market, the Beach Box is an enviable eco-lux home located in the tranquil Napeague dunes – just 600 feet from the ocean. But don't get too excited. Like most homes throughout this upscale hamlet, it doesn't come cheap; the Hamptons' very first shipping container home is currently on sale for a whopping $1,395,000.
The six recycled shipping containers have been transformed into a breezy 2,000 square foot beach house complete with an expansive 1,300 square foot exterior deck. It comes with a swimming pool and an outdoor shower and features the most renewable interior materials available. The Eco Top counter by Kliptech is made from 100% post consumer recycled fiber and bamboo fiber while all of the timber, including white oak floors and cypress decking and siding, is FSC-certified.
But the Andersons didn't stop there. The home boasts the highest-performing appliances available, slashing energy consumption. This combined with the energy-saving water heater, 16 SEER HVAC and friendly spray polyurethane foam insulation not only makes this the first shipping container home at the bottom of Long Island, but also one of the most sustainable. It just goes to show that sustainability can be fashionable for everyone!
Living in a Container explores projects made with shipping containers around the world and shares them for you.
Don't forget to take a look at the structures made with other amazing shipping containers on our site!
We invite you to send in your story and container homes photos too so we can re-share and inspire others towards a simple life too. Thank you!
You can share this using the link and social media re-share buttons below. Thanks!
» Follow Living in a Container on Social Media for regular shipping container house updates here «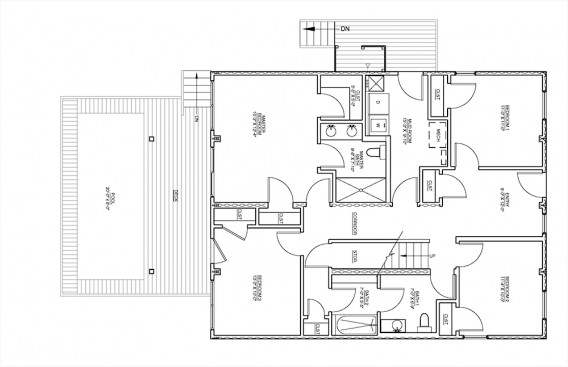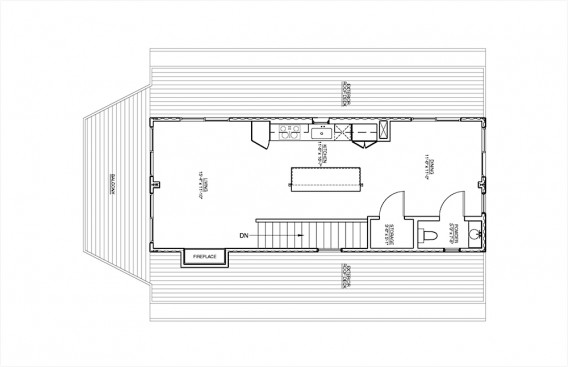 You can also have a look at San Diego Shipping Container Home