Newly designed container house fulfilling the needs of the modern era.
Are you the person who is in search of new home designs?
Do you want to spend the holidays at some beautiful place?
Are you tired of old conventional housing schemes?
Then you are at the right place. This article is going to explain a new container home located at some place in this world.
Architects and engineers are working vigorously to provide new materials to people for living. It's a huge thanks to them for their innovative structures.
Steel shipping containers are recycled ones and they are using them with great talent, ultimately converting these containers into a comfortable, cozy place for living with all facilities.
The best thing about steel shipping containers is they are affordable and adjustable and fulfilling the needs of people.
These containers provide a house for everyone to live in with design and comfort. Containers are reconverted into stunning homes, hotels, or even mansions.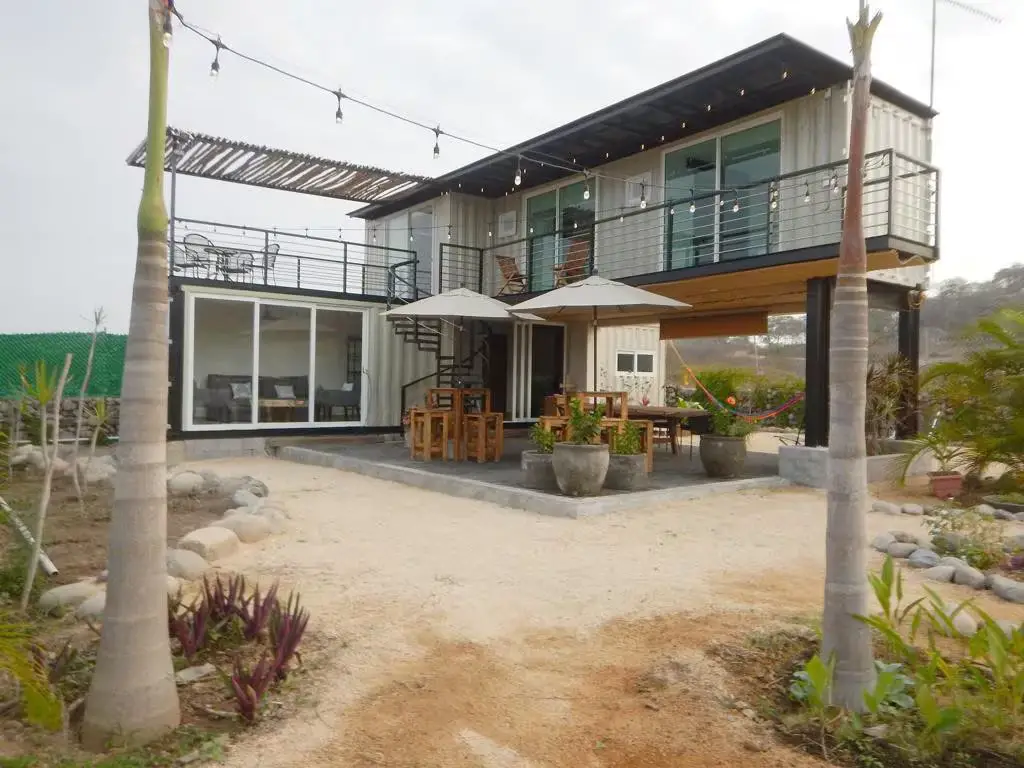 The container home is located in Troncones, Guerrero, Mexico.
In this article, the container house which is going to be discussed is located Troncones. This house is hosted by Daniela. Shipping containers made this guest house full of amenities.
A few meters away from the beach, located in the village of Troncones. Troncones is a city full of restaurants and other visiting places. People love to spend holidays there and this shipping container home is away from Nouse with no neighbors. Anyone can spend holidays there with a peaceful mind.
Versatile steel shipping containers are eco-friendly and have made a high rank in the market construction. When people think of building unique homes for living, then steel shipping containers come first.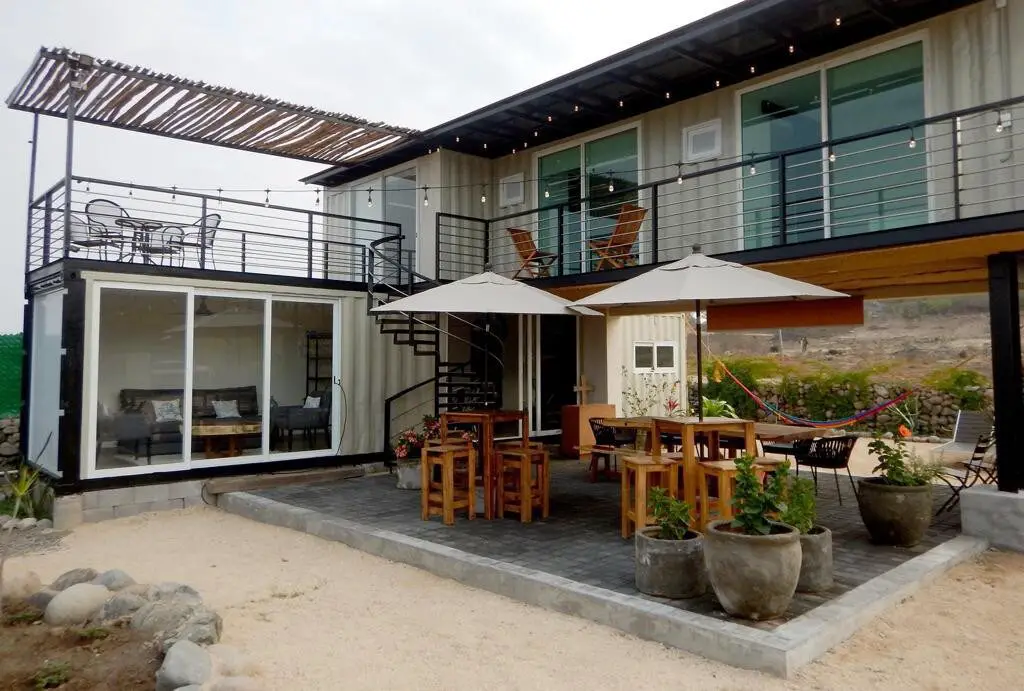 This house is a guest house that welcomes its dwellers with a big heart. The home is hosted by Daniela and it is made of two shipping containers.
These repurposed shipping containers are 40 ft in size. Charges for staying one night in this innovative place are $450.
Container house is a double story with three bedrooms, three bathrooms, one fully equipped kitchen, and different arrangements of sitting.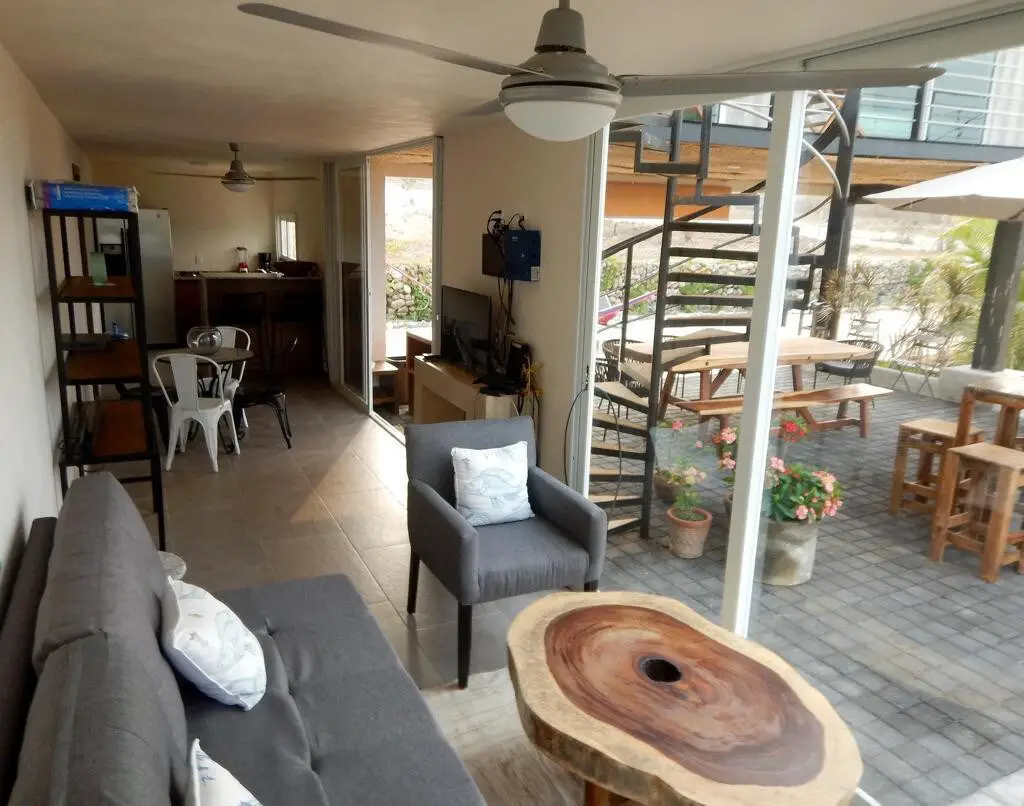 Let's have a look at the interior design of a shipping container home.
The outlook of the house is aesthetically pleasing. House presents an open look with a sitting arrangement under umbrellas. These may serve as dining tables. Both containers are placed separately, which is why, the house has a different look.
The facades of containers are made of glass and these pass sunlight through which enlightens the home and gives it a feeling of warmness. A House full of unique designs manages to be pleasing and charming at the same time.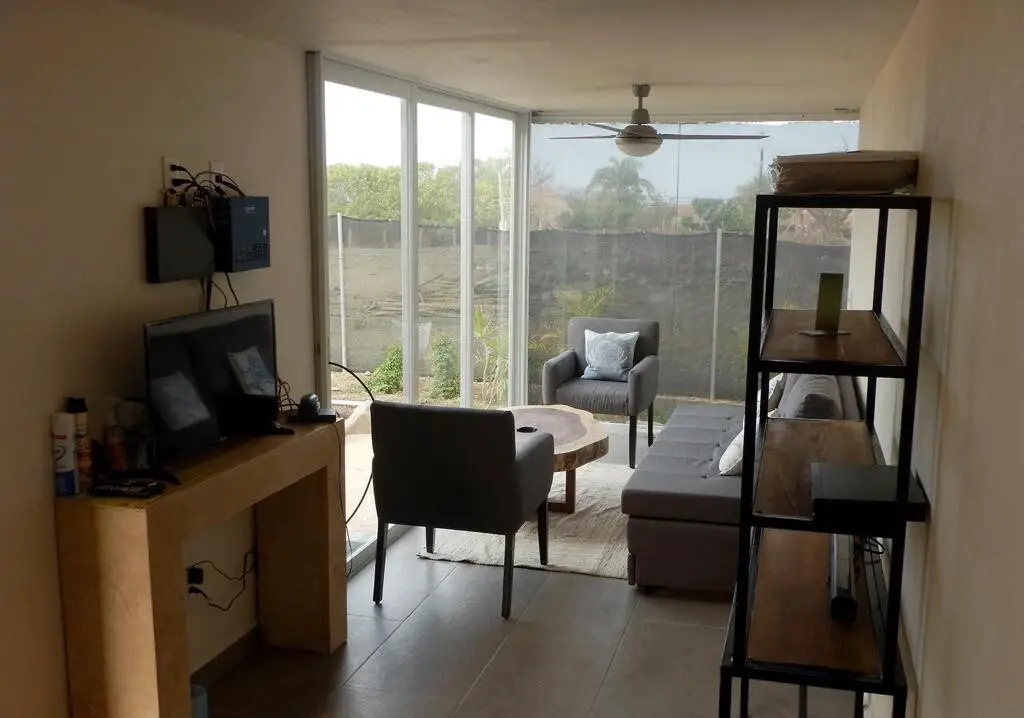 The living room with a cozy sitting sofa and kitchen is with the amenities you need.
Stepping the stairs upwards, three bedrooms with three comfortable beds. The balcony again has a sitting area for making a connection with existing peace around.
One of the most striking things about this house is the peace around it. People always love to spend holidays at a place where nature must be blooming but at the same time, facilities must be complete so that they may not suffer any trouble. This house is accomplishing all the requirements.
This design of the house may be simple in looking, but this aesthetic container home is an inspiration for those who want to build a customized home with affordable prices.
Containers are effectively durable and provide resistance against natural disasters like any kind of earthquakes.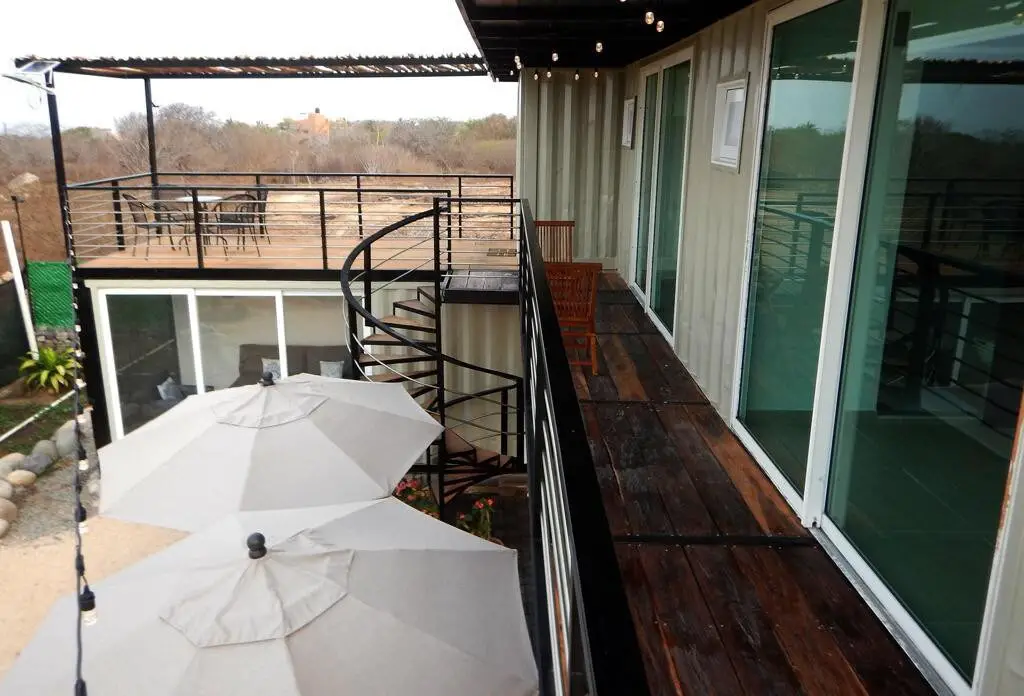 The containers are painted off-white to give a peaceful outlook.
The interiors also have a finishing touch of white.
Wood always gives a warm and classic look to any living place, which has been used in the construction of this place.
The theme of the house is according to the place where it is made. Tiles on the making floor of bedrooms are also white. House is simply beautiful with pure-looking material.
If containers inspire you and you want to do some innovative things in your life, then this blog post is for you as containers are highly sustainable and durable.
Before taking any final decision, research is very important. Book your containers for your cozy place and craft a living place full of amenities at any place which you want because containers can easily be transported from one place to another. Thanks.
Follow Living in a Container on Facebook, Instagram and Pinterest for more stories like this. If you have a story to share, email us at [email protected].