In recent years, there has been a rising trend in the use of container homes. Container homes are created by repurposed shipping containers and turn them into living spaces.
There are many benefits to using container homes. They are much cheaper and easier to build than traditional homes. They are also more sustainable, as they make use of materials that would otherwise be sent to the landfill.
Additionally, shipping container homes can be easily moved if the owner needs to relocate. As a result, they are becoming increasingly popular among young people who are looking for an affordable and sustainable way to live.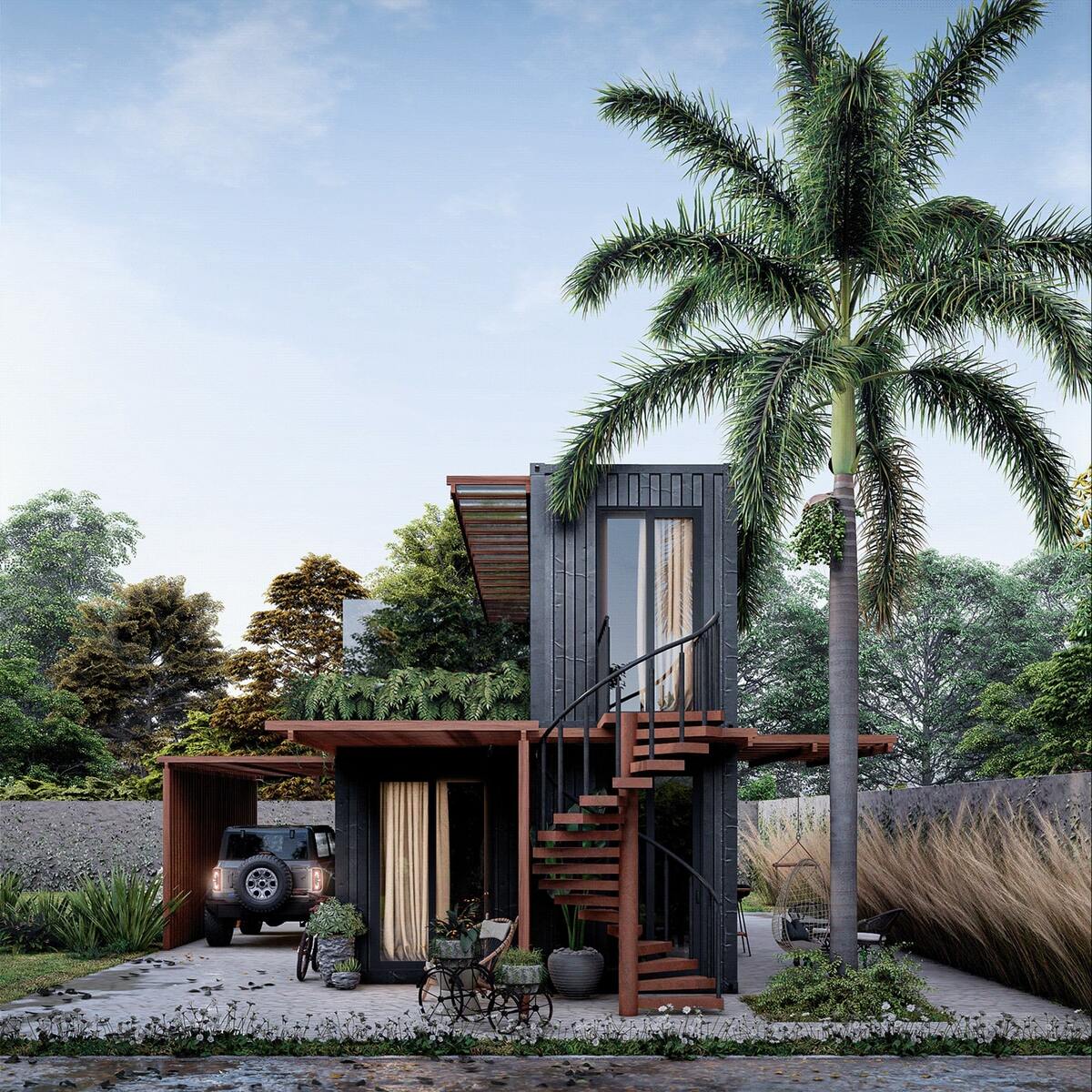 Two-storey Shipping Container House
One of the most popular designs is the two-storey container home. These homes make use of vertical space, which helps to reduce the overall footprint. In addition, many people appreciate the industrial aesthetic of these homes.
While shipping container homes are still a relatively new phenomenon, it is clear that they have a lot to offer in terms of sustainability and design.
There are a lot of reasons to love shipping containers. They're durable, weather-resistant, and easy to transport. But one of the best things about shipping containers is that they can be repurposed into all sorts of different structures.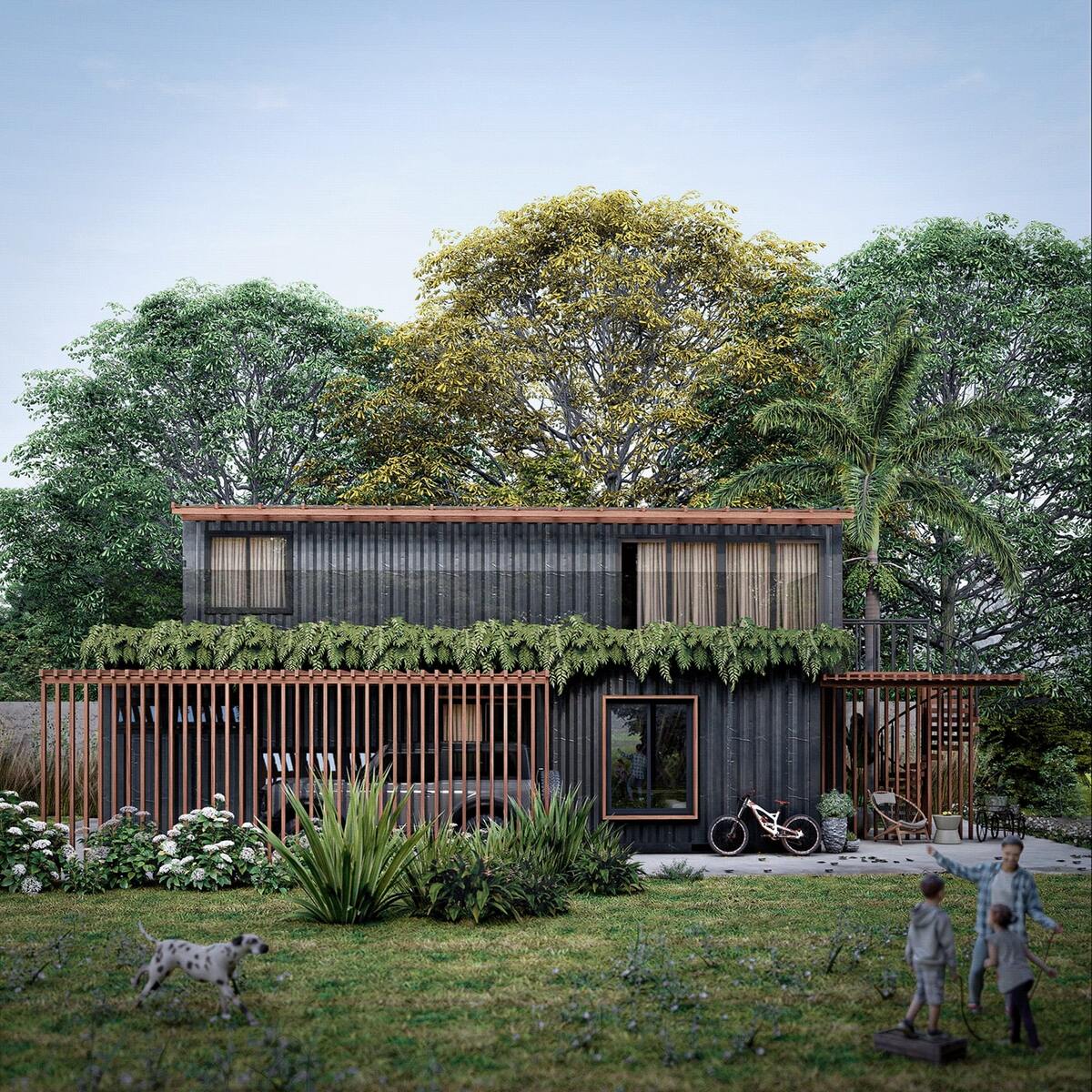 One popular option is to combine recycled shipping containers with wood. This can create a unique and stylish look for your home or office. The best thing about this combination is that it's strong and sturdy, yet still has a bit of flexibility.
This means that it can be used for a wide variety of purposes, from storage to office space. If you're looking for something a little different, consider combining shipping containers with wood. It's a great way to add style and functionality to your space.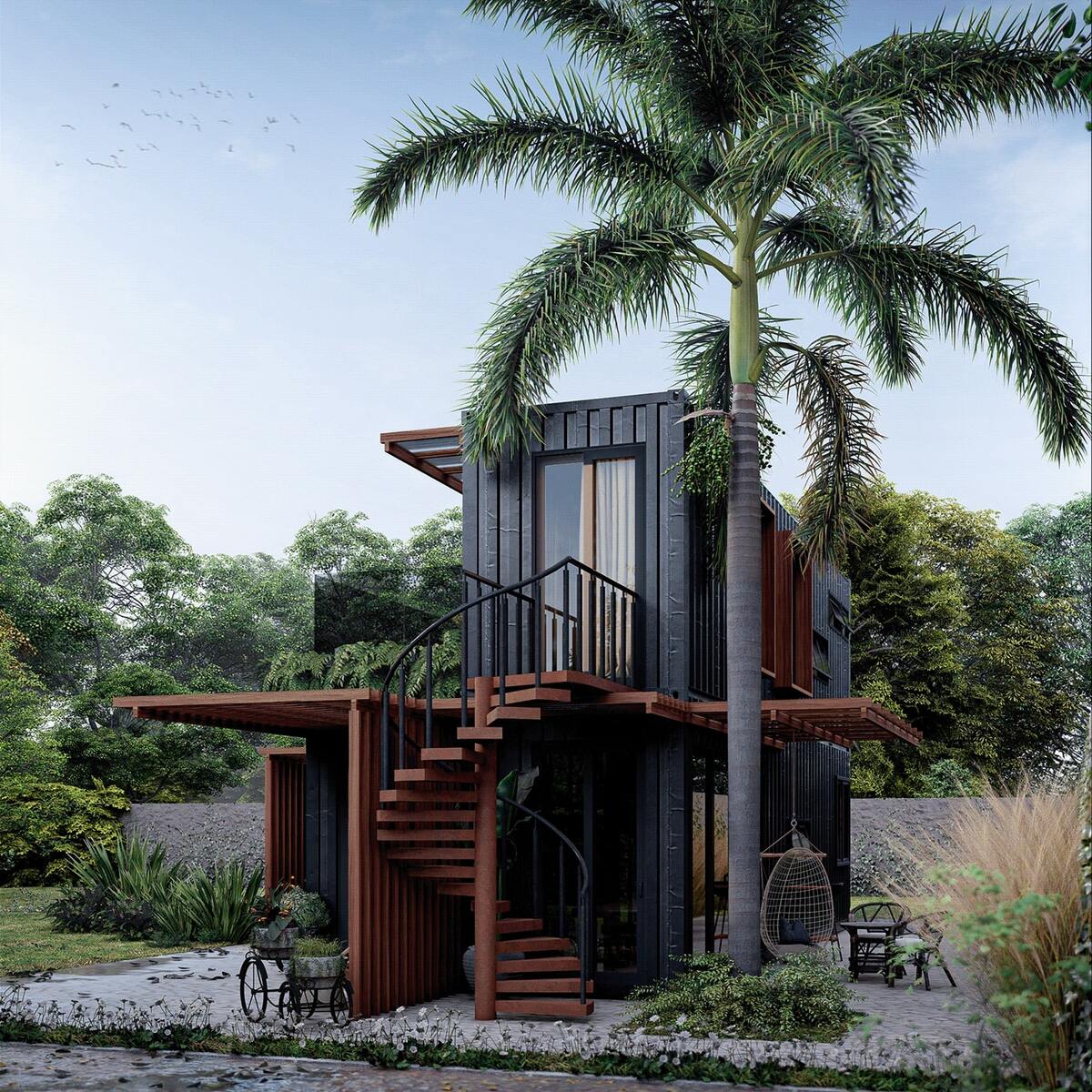 Three 40ft Shipping Containers
In this particular modern shipping container home, three 40-foot shipping containers have been used to create a spacious and open floor plan. (Two shipping containers were used on the ground floor and one shipping container was used on the 2nd floor.) The large windows provide ample natural light, and the high ceilings give the home a feeling of spaciousness. With a little imagination, shipping container homes can be truly one-of-a-kind.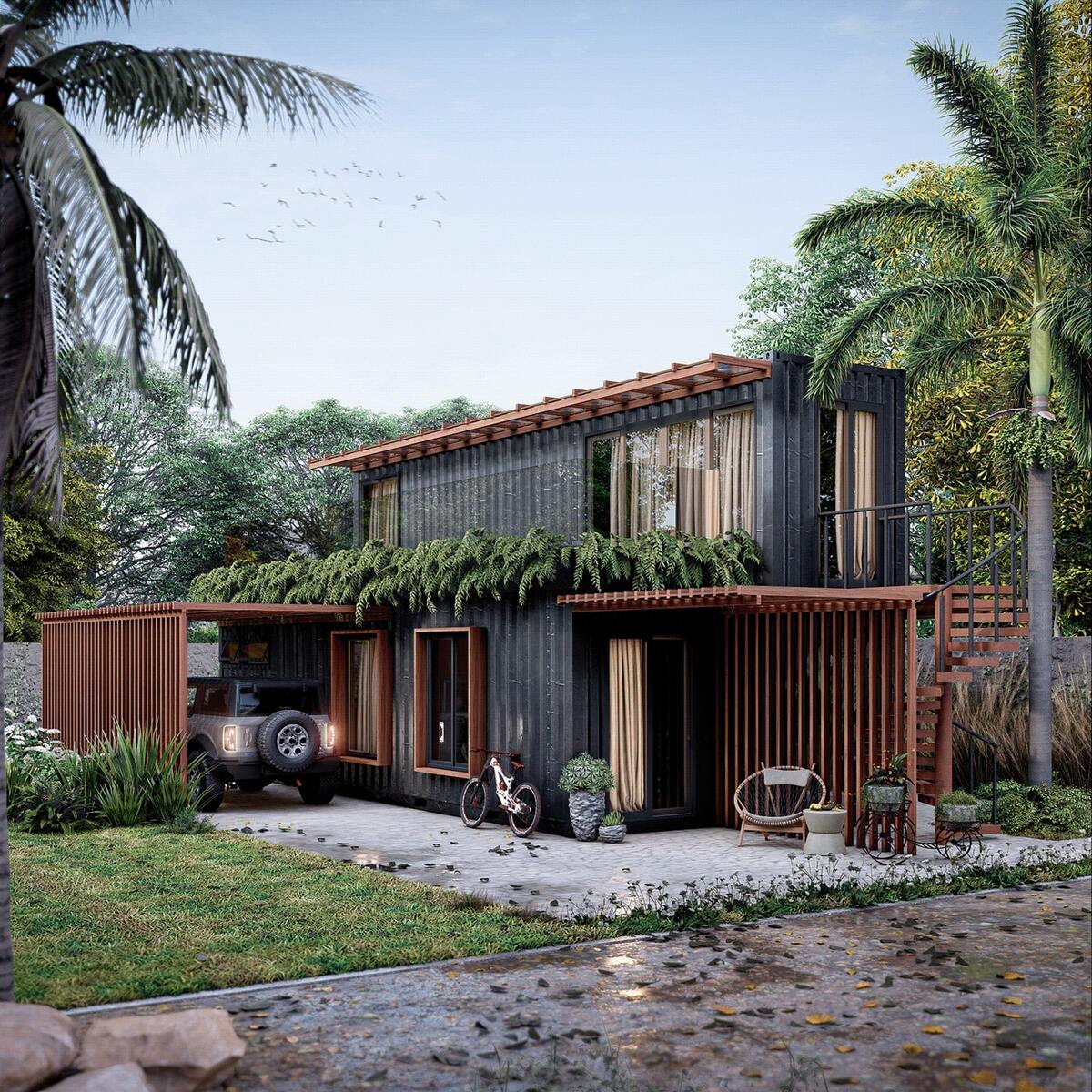 A glass covered balcony is a great way to enjoy the outdoors without being exposed to the elements. Whether you're looking for a place to relax or entertain guests, a glass covered balcony is a great option.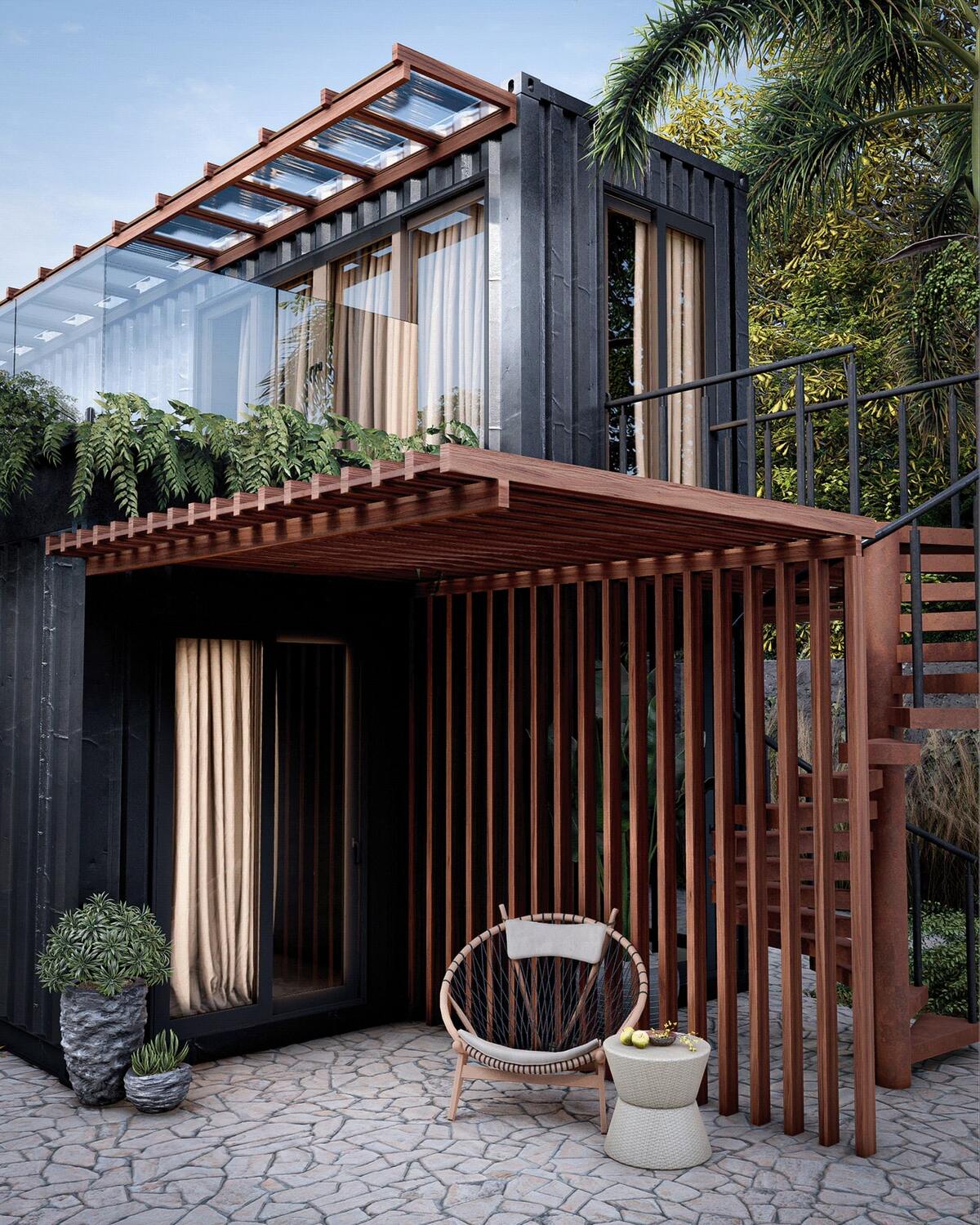 Black and wood color generally look great together.
They have a natural feeling to them that can be very calming. The colors fit well together because they are both dark and neutral. Black is a color that goes with everything, so it is easy to match with other colors. Wood is a classic color that never goes out of style. When these two colors are combined, they create a look that is both stylish and timeless.
As the world becomes increasingly urbanized, more and more people are looking for ways to downsize and simplify their lives. For many, that means moving into a smaller home. But what if you could further reduce your footprint by living in a container home?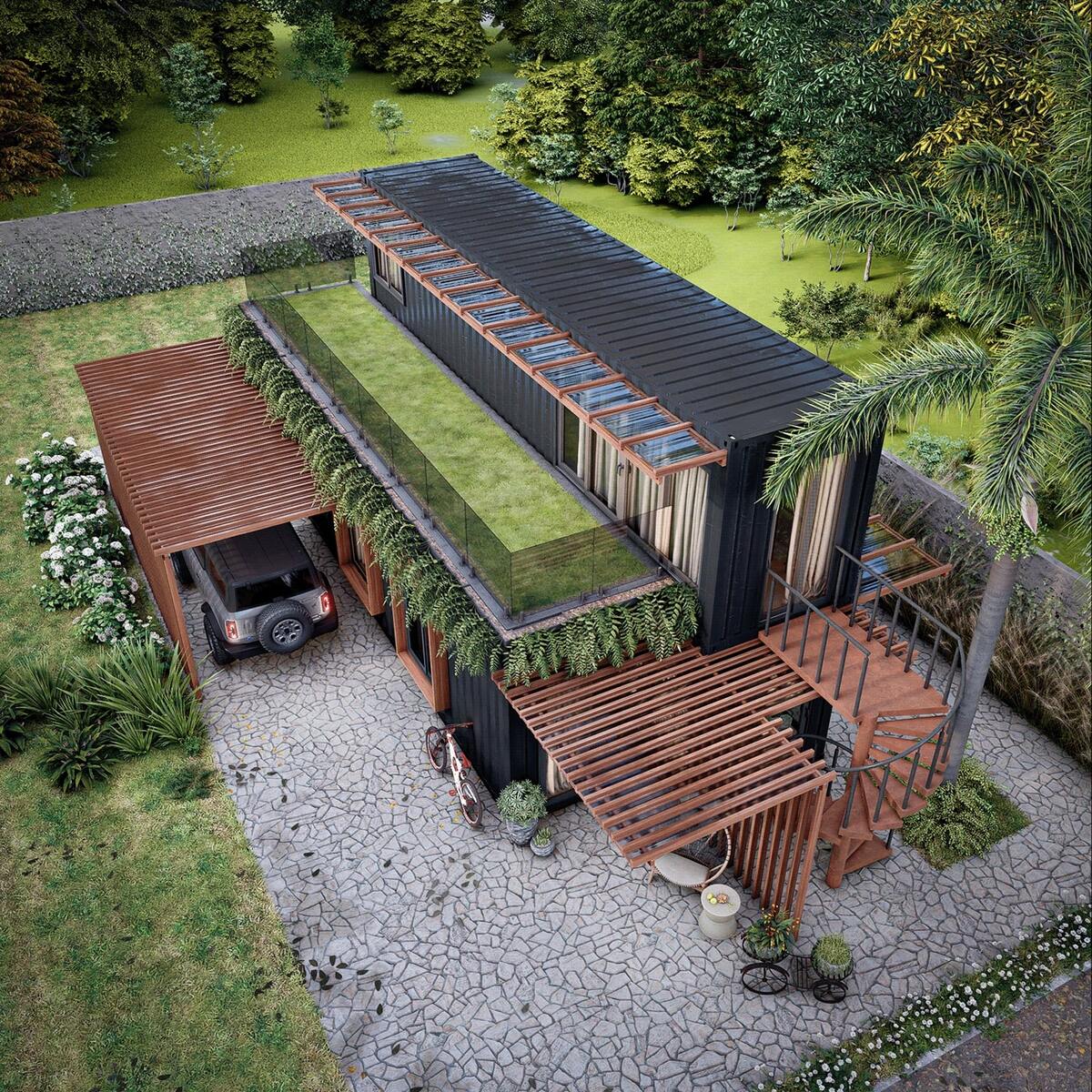 Design by Kelly Boldrini Arquitetura
That's the vision of Kelly Boldrini Arquitetura, a Brazilian architectural firm that specializes in designing homes made from containers.
Boldrini's homes are simple and modern, with an emphasis on sustainable living. The use of old shipping containers allows for a wide range of design possibilities, and the homes can be adapted to any climate.
Whether you're looking to downsize or just want to live a more sustainable lifestyle, a shipping container home might be the perfect solution.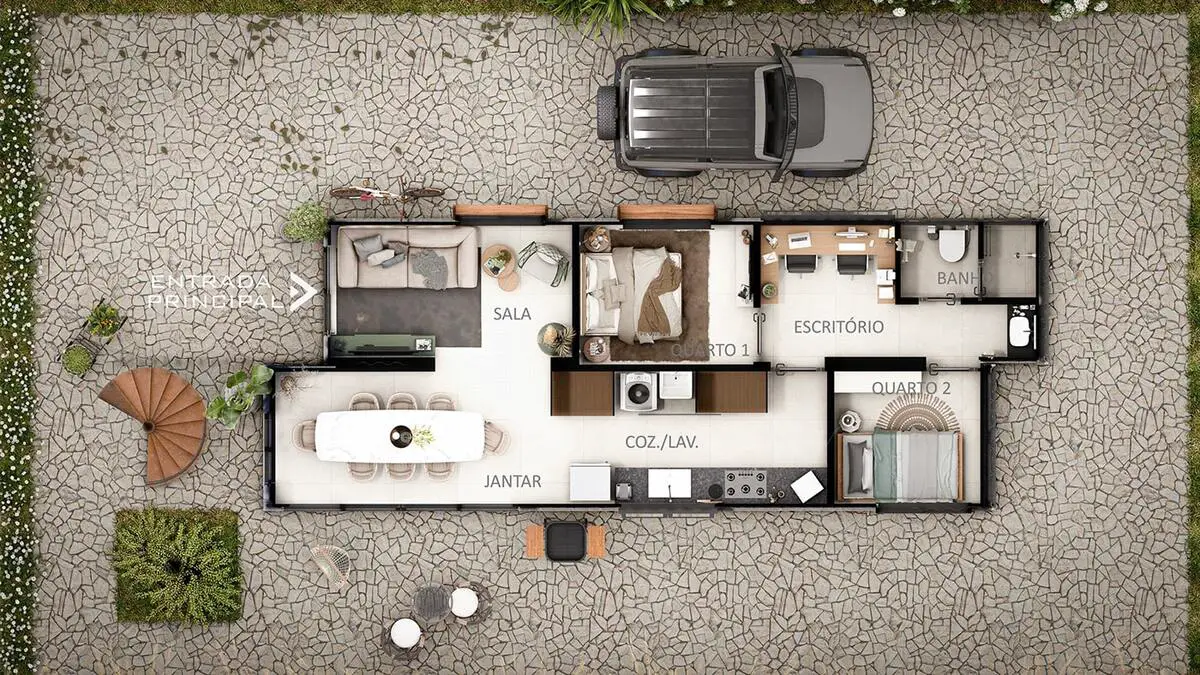 Whether you want to live off-grid in the wilderness or in the heart of the city, there's a container for you. Living in a container also helps reduce your impact on the environment. Containers are made from recycled materials, and can be reused or recycled when you're done with them. They're also very energy-efficient, which helps to lower your carbon footprint.
If you're looking for an affordable, eco-friendly way to live, consider container living. It's a great alternative to traditional housing that offers many benefits.
If you're thinking about living in a container home, be sure to check out our huge selection of designs for inspiration. You're sure to find something that suits your needs and taste.
So if you're interested in learning more about used shipping containers, be sure to check out the Living in a Container today! What are your favorite affordable shipping container homes?
Follow Living in a Container on Facebook, Instagram and Pinterest for more stories like this. If you have a story to share, email us at [email protected].