Shipping container houses continue to be popular all over the world. Many architects also make designs related to this house concept. There are many reasons why container homes are popular.
The main ones are;
1- Container houses are cost-effective
Container homes are typically made from recycled shipping containers which means they are very affordable.
2- Shipping Container houses are environmentally friendly
Container homes are made from recycled materials, which means they have a smaller environmental impact than traditional homes. Additionally, container homes are often very energy efficient as they are well insulated and can be equipped with solar panels and other green features.
3- Different sizes
Shipping containers come in a variety of sizes; this means they can be used to create homes of all shapes and sizes. Additionally, container homes can be easily customized to meet the homeowner's specific needs.
4- Shipping containers are extremely durable
Shipping containers are designed to withstand harsh conditions, which means they will last for many years with proper care. Additionally, container homes can withstand extreme weather and natural disasters, making them a very safe option for homeowners.
5- Container houses have very stylish images
It is possible to build a single-storey or multi-storey house of your choice with shipping containers.
Sometimes it can be difficult to make the house model you have in mind easily and cheaply with traditional methods. But with shipping containers, you can make any design you want in an easy and stylish way. It's clear that container houses have a charm that makes them fall in love.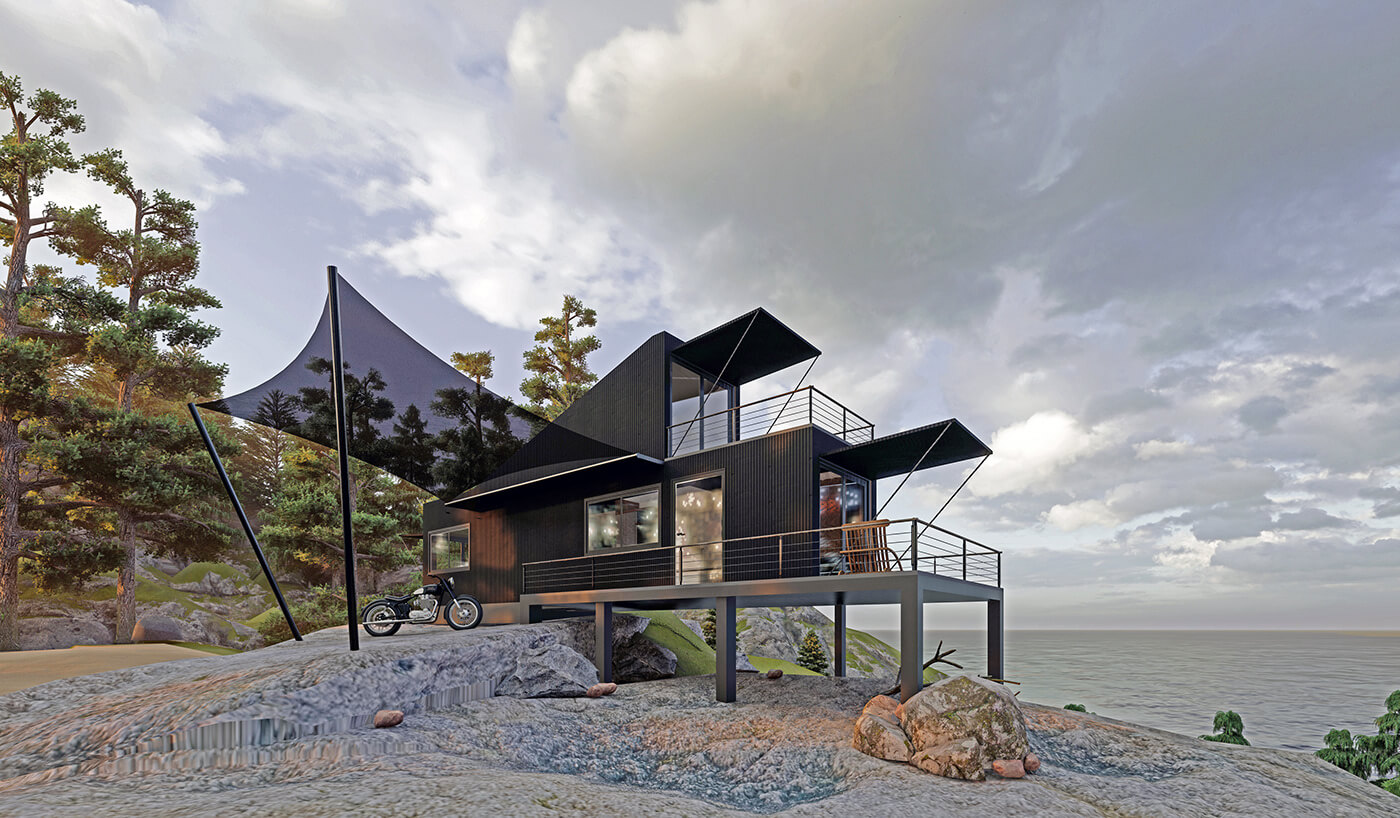 Container House Design
Today we take a look at a 40 ft shipping container designed by architect Muhammad Nabeel and a container house designed with some metal fittings.
The design of the container house is based on a 40ft shipping container on the ground. On the upper floor, there is a bedroom with a sloping roof raised with metal fittings.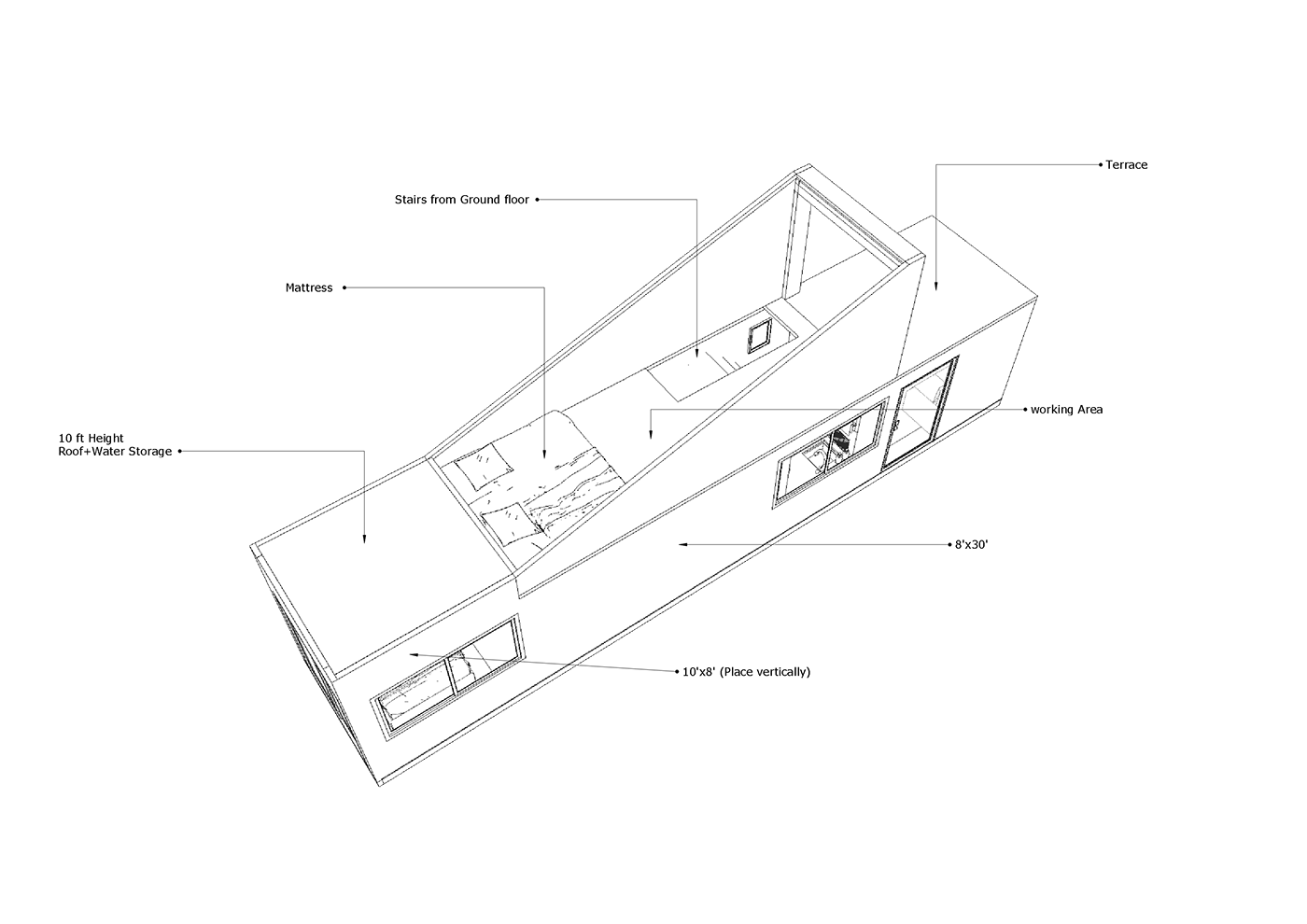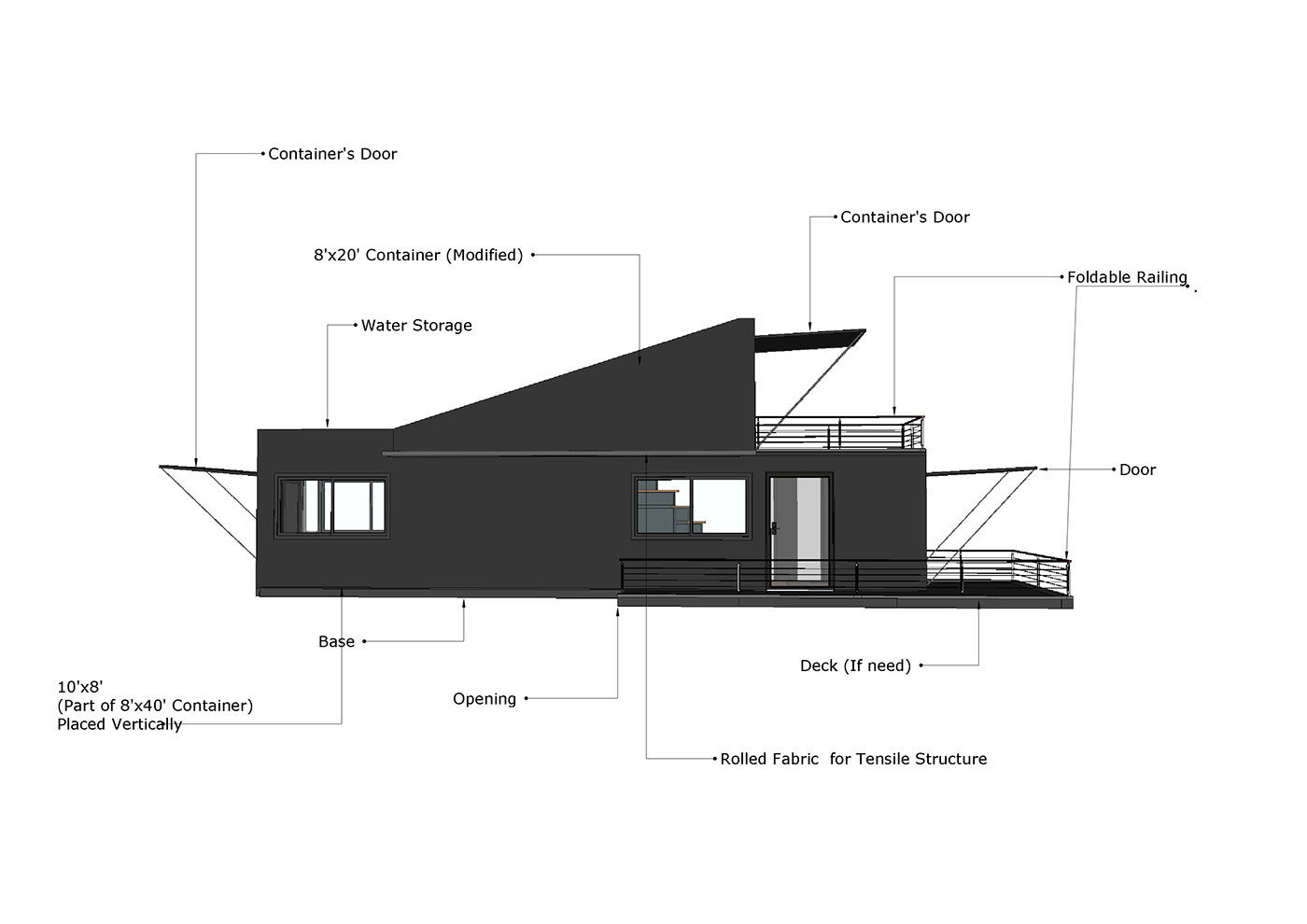 A feature of this sloping roof of the house is that when it rains, the water flowing down the slope can be collected in the concealed 10 ft high water tank.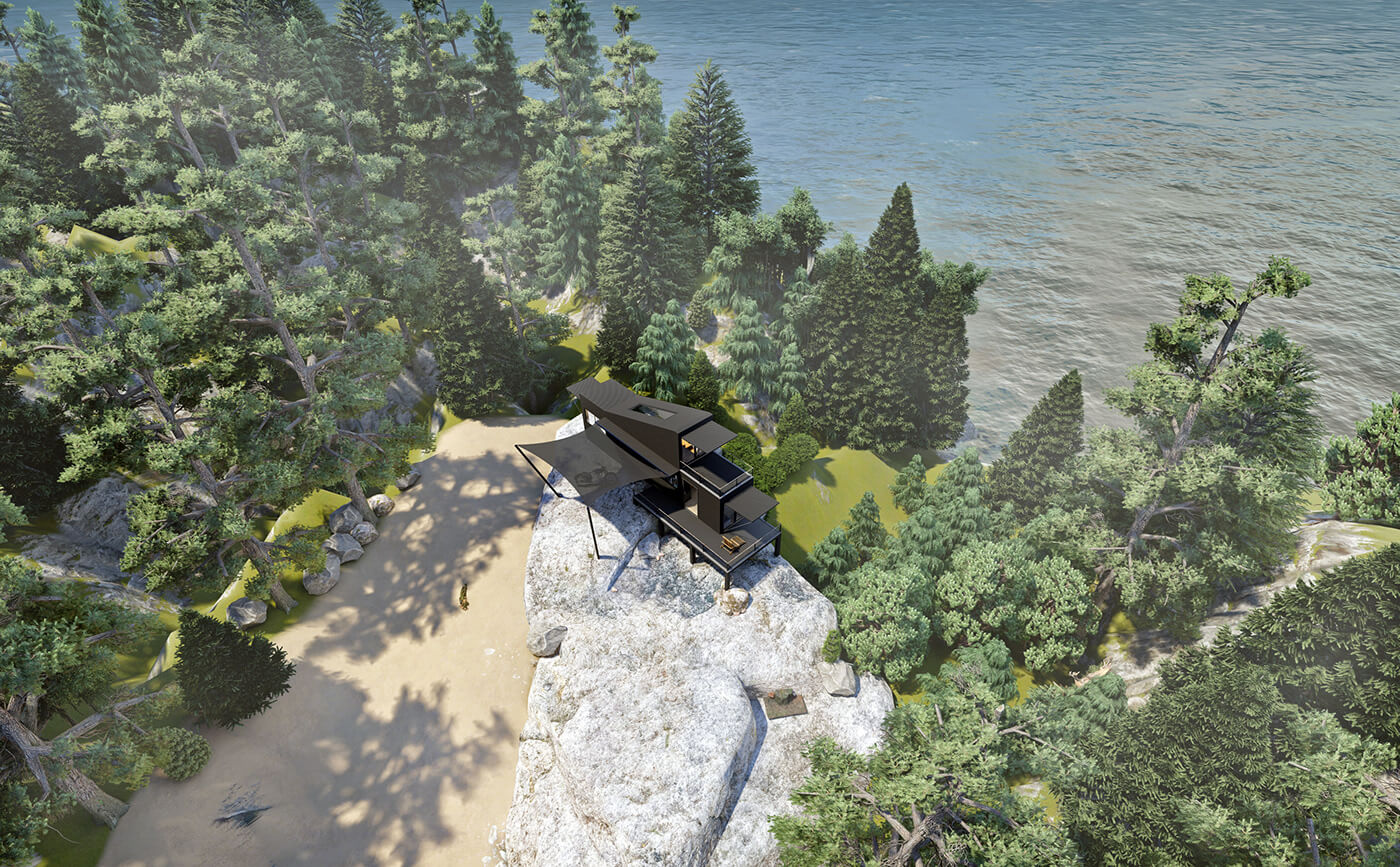 Another area on the upper floor is the terrace area in the front.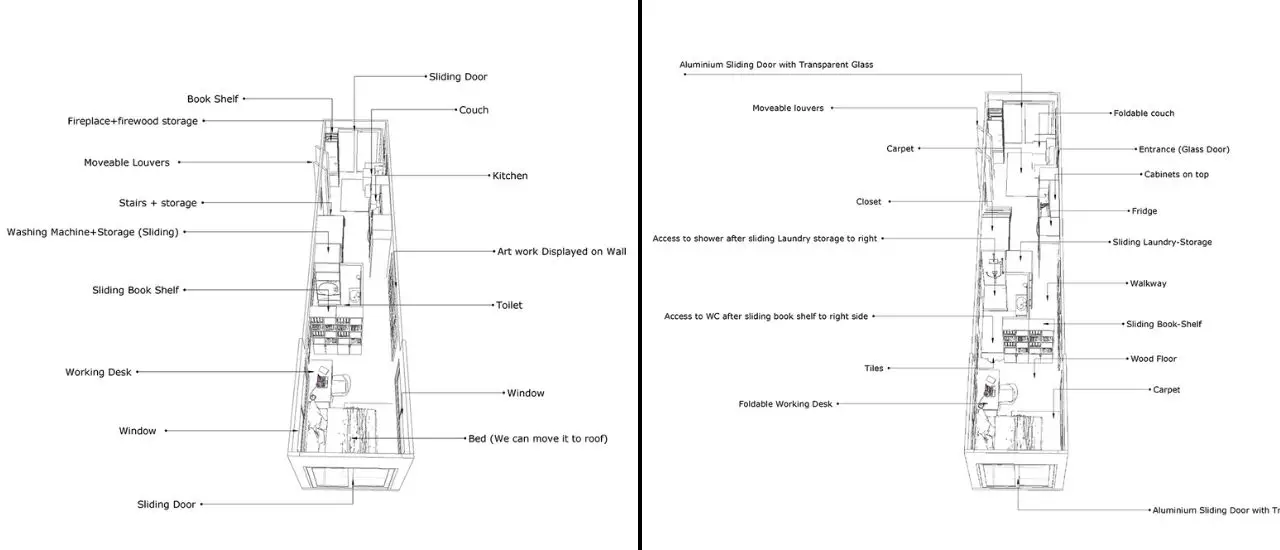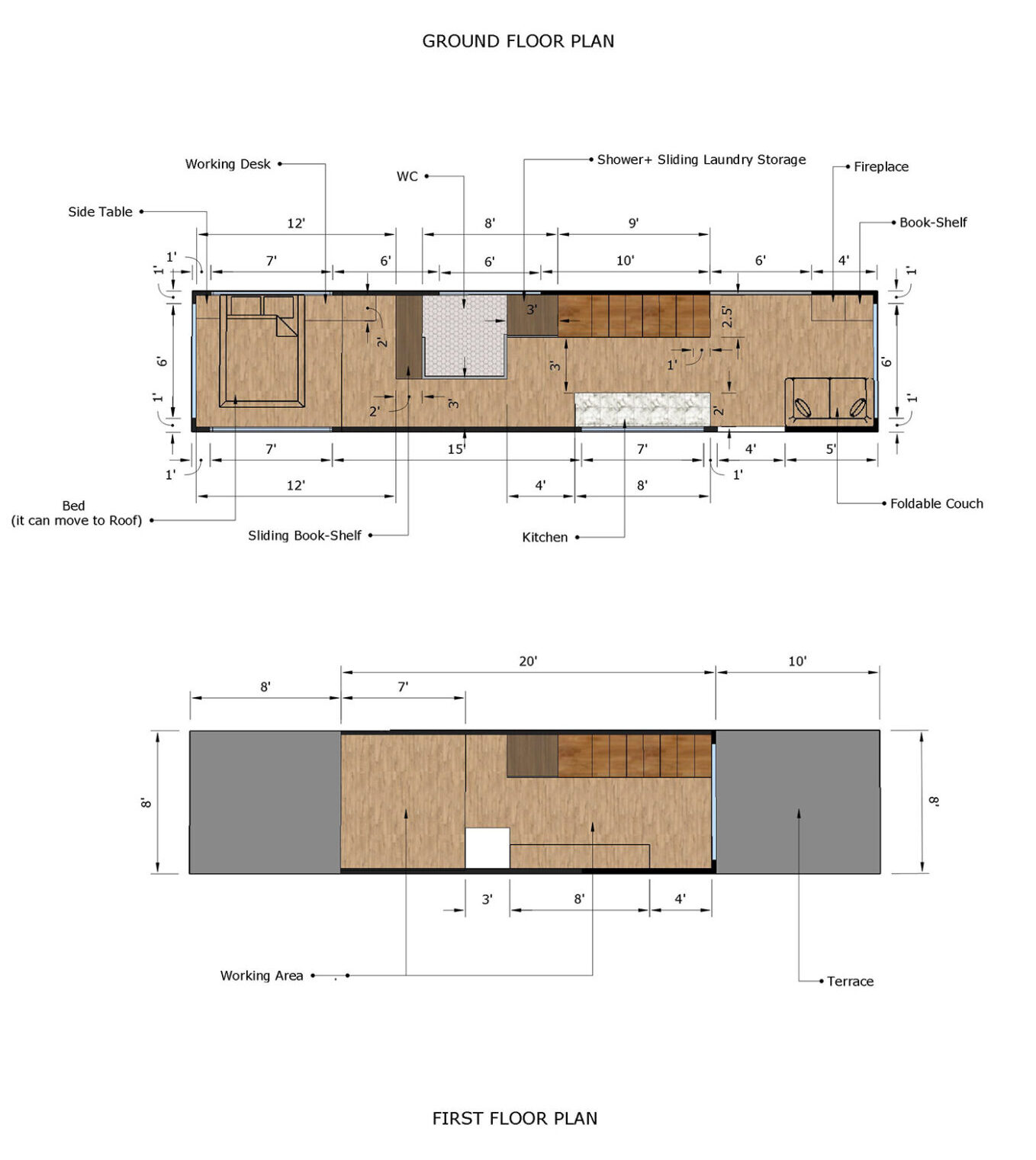 If you're thinking about living in a container home, be sure to check out our huge selection of designs for inspiration. You're sure to find something that suits your needs and taste.
So if you're interested in learning more about used shipping containers, be sure to check out the Living in a Container today! What are your favorite affordable shipping container homes?
Follow Living in a Container on Facebook, Instagram and Pinterest for more stories like this. If you have a story to share, email us at [email protected].