Kauai is home to many different styles of architecture, but one home in particular has a unique blend of traditional and contemporary elements. This plantation-style home with repurposed shipping containers fuses the best of both worlds, with island design features mixed with modern fixtures and finishes. The result is a truly stunning and one-of-a-kind home that is perfect for any island lover.
This type of construction is becoming increasingly popular due to its affordability and sustainability. And with the right design, your container home can be both stylish and functional.
When it comes to materials, corrugated metal is a great option for achieving that clean, modern look. And glass jalousie windows will keep your home nice and breezy. Plus, with walls of glass, you can enjoy indoor/outdoor living at its finest.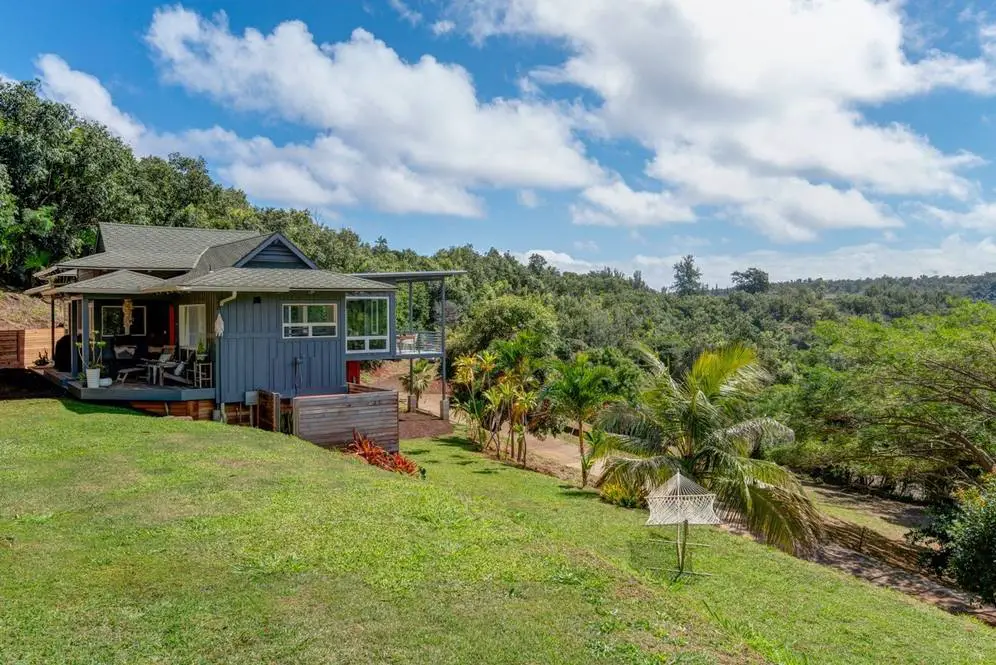 This Shipping Container Home Sold for 1.2 Million Dollars!
This luxurious container home was built with repurposed shipping containers and sold for a cool $1.2 million. Constructed from high-quality materials and finished with luxurious touches, this home is a prime example of what can be accomplished with a little creativity and vision. If you're thinking of building your own shipping container home, be sure to check out this incredible example for inspiration.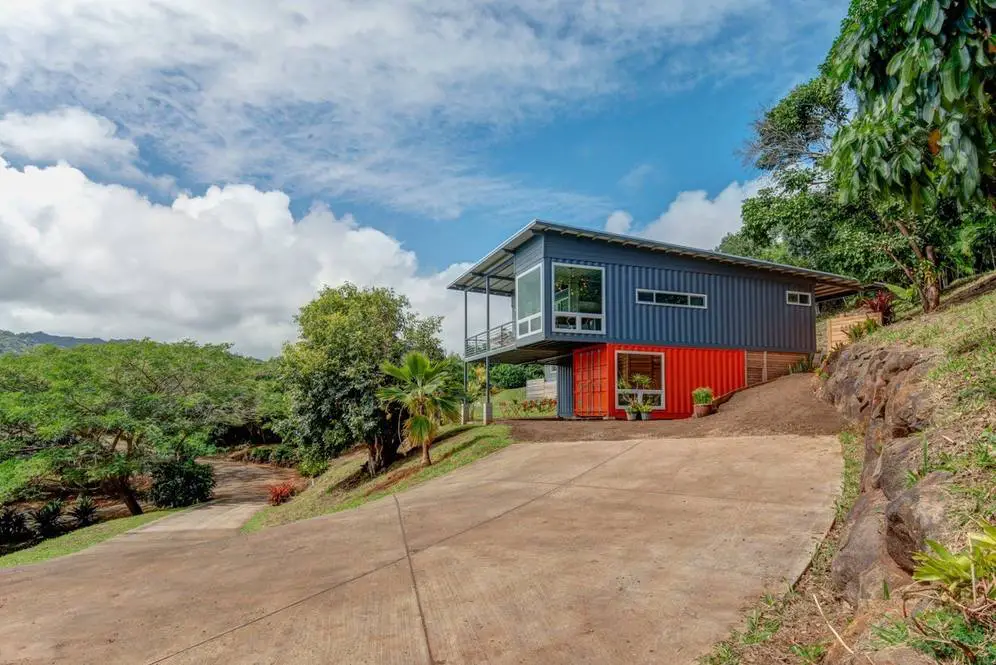 This shipping container home, built on 4 acres of land in the Moloaa Valley, has 1443 sqft of living space. With stunning valley views, plenty of space for gardening and guesthouses, this property has it all.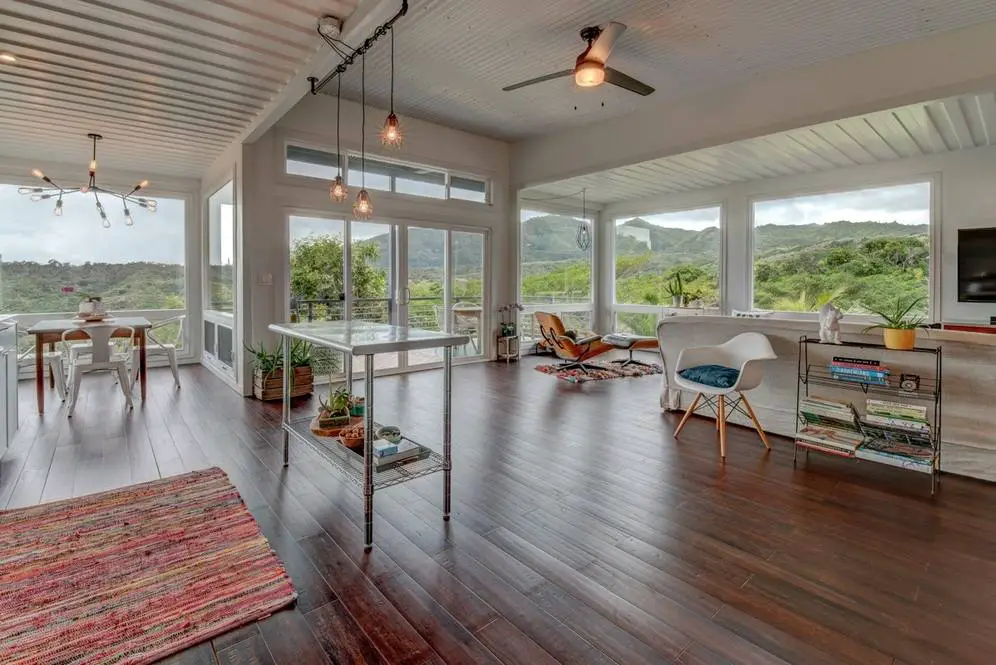 Inside the main house, there are two bedrooms, 1.5 baths, and a bonus room on the lower level. And with multiple decks, you can enjoy the indoor/outdoor living that Hawaii is so famous for.
When it comes to breathtaking views, few places can compete with Hawaii.
And if you're lucky enough to build your home here, you'll be able to enjoy those stunning vistas every day.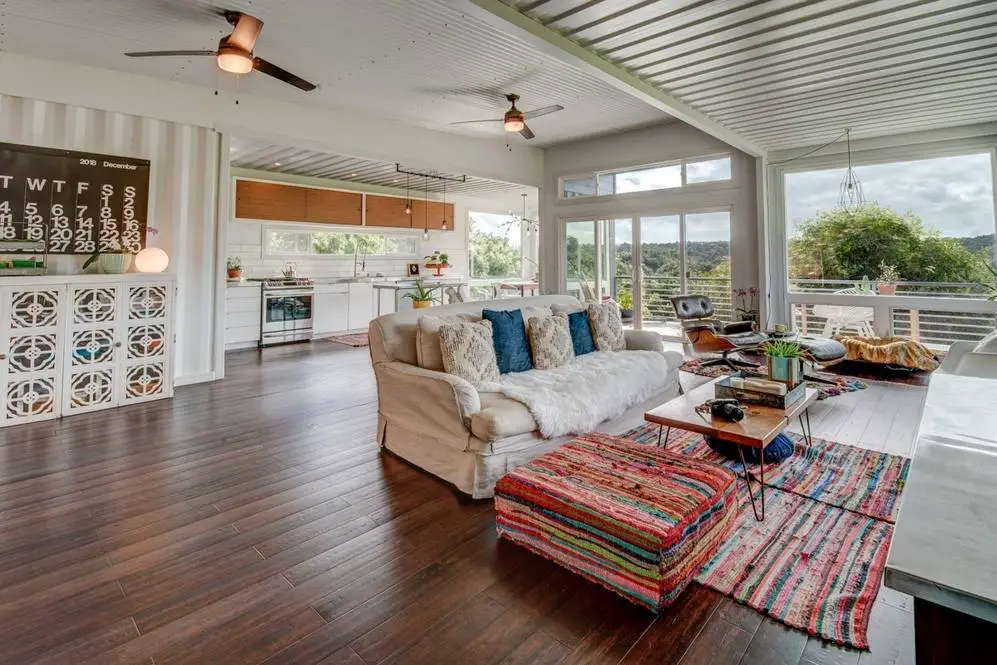 Just a two minute drive from Moloaa Bay, this shipping container home features wood floors, clean lines and indoor-outdoor living spaces that take advantage of the day-to-night views.
You can enjoy the colors of the morning sunrise over the mountains and valley, and then relax on one of the multiple lanais while stargazing at night.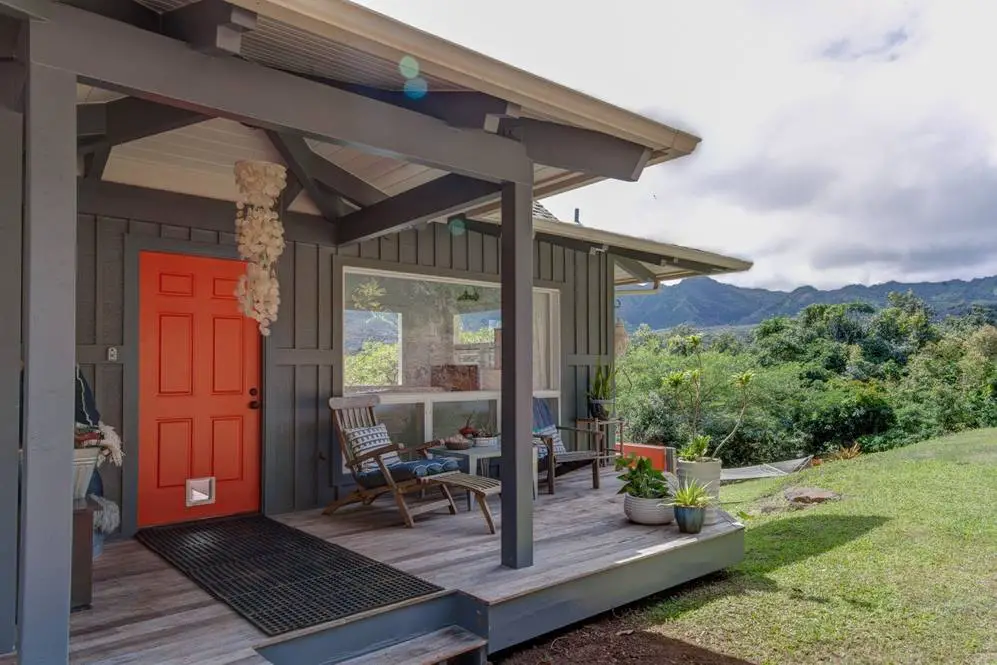 Other features include cedar accents throughout, a private outdoor shower and an art room/storage space underneath the single-level living area.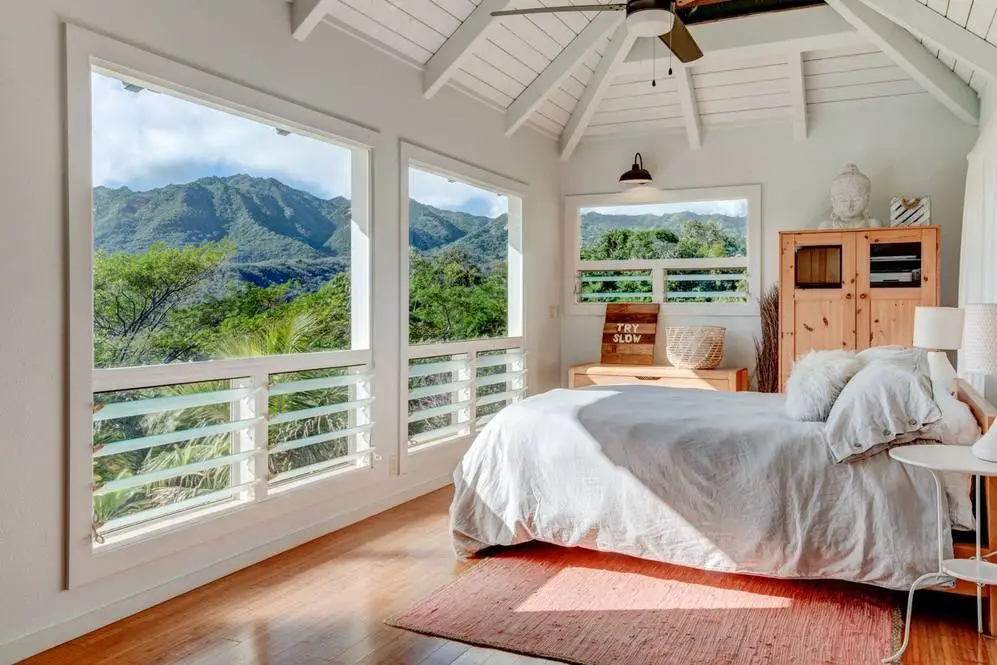 When it comes to finding the perfect spot for your shipping container home, there are plenty of options to choose from. Whether you're looking for privacy, close proximity to the beach, or a lush landscape, Hawaii has it all.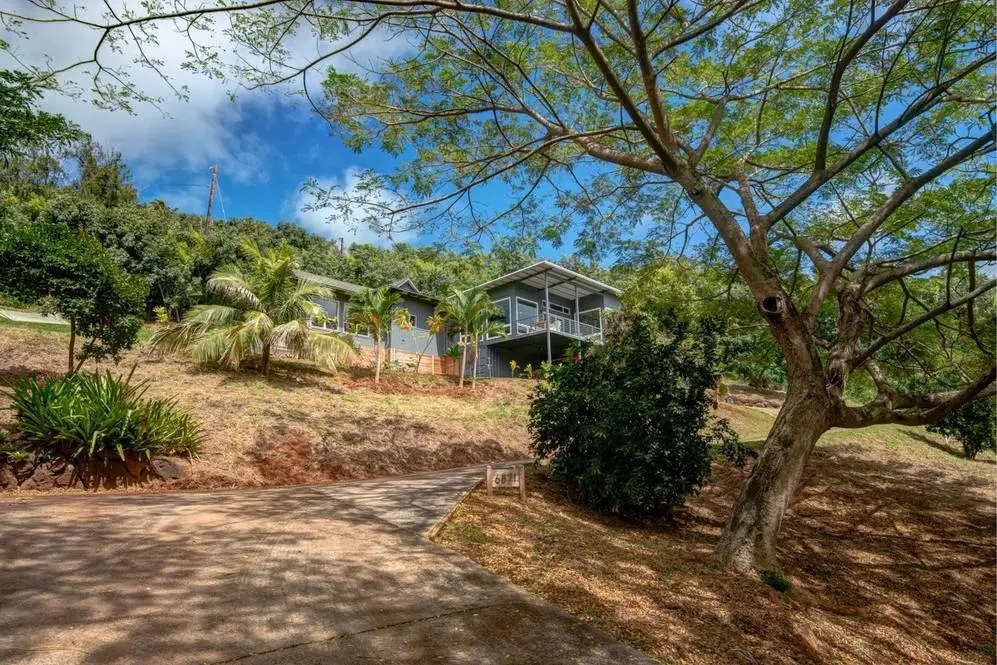 Mango, lime, grapefruit, orange, coconut and various fruit trees are already planted on the property.
If you're thinking about living in a container home, be sure to check out our huge selection of designs for inspiration. You're sure to find something that suits your needs and taste.
So if you're interested in learning more about shipping container homes, be sure to check out the Living in a Container today! What are your favorite shipping container homes?