Homes built using shipping containers are now ubiquitous. The container house trend has become one of the trending construction methods almost all over the world.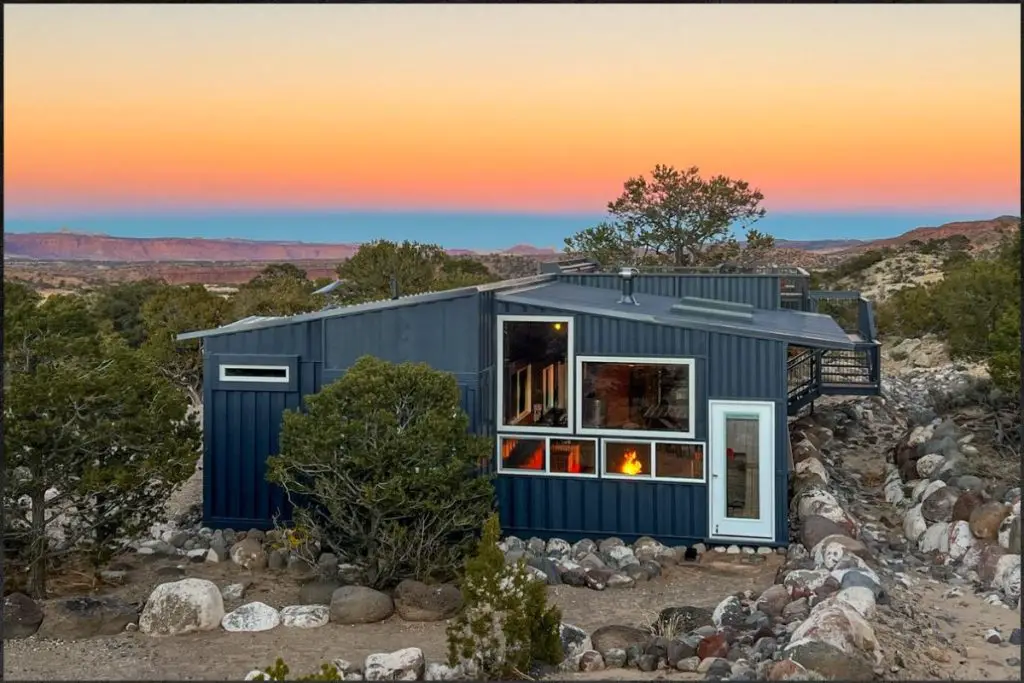 Of course, America is leading the way in transforming old shipping containers into unique homes. Today we're taking a look at a house made from recycled shipping containers in Teasdale, Utah, United States.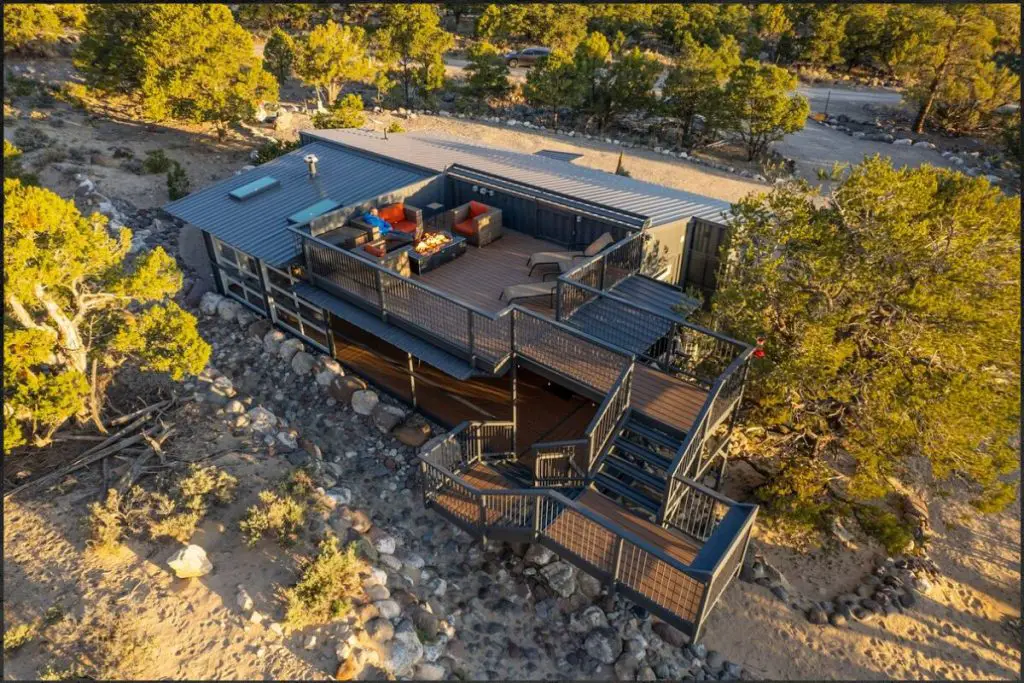 Ryan And Sarah's Container house
Built with two 40ft shipping containers and a bit of steel construction, this container house looks quite different from the others.
When you first see the container house, the 1000 square feet of deck area catches your attention. 650 square feet of this is indoor and 350 square feet is open space.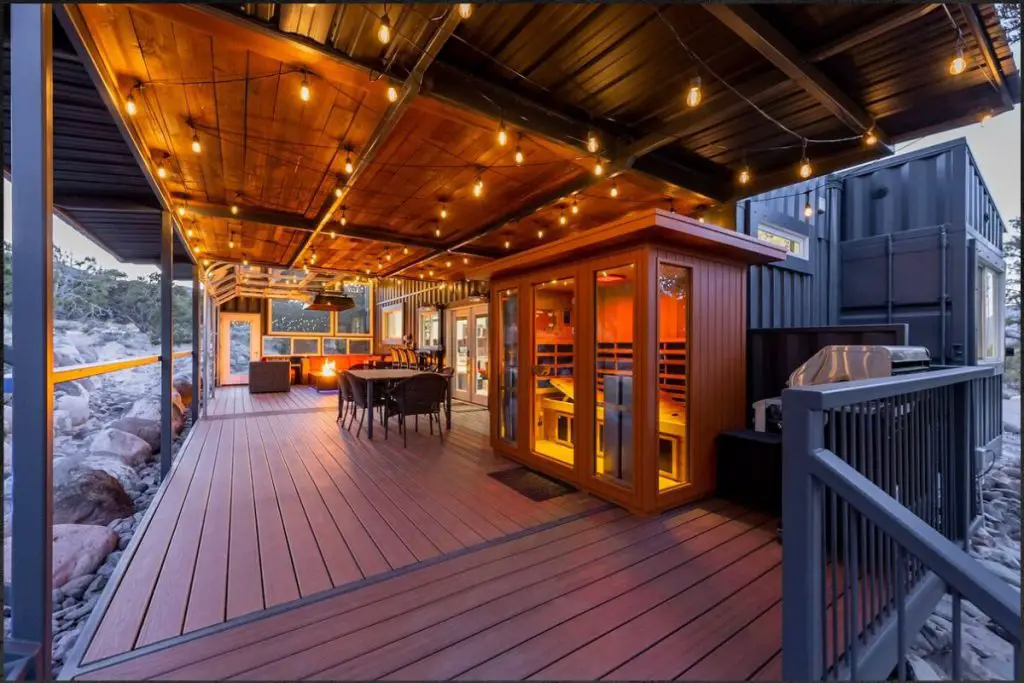 The fire pit on the lower deck is a place to start great conversations.
The best conversations always seem to happen around the fire. There's something about the crackling flames and flickering light that just encourages people to open up and share their stories. Whether it's sharing ghost stories around a campfire or swapping tales of love and loss by the fireplace, there's something special about sharing stories by firelight.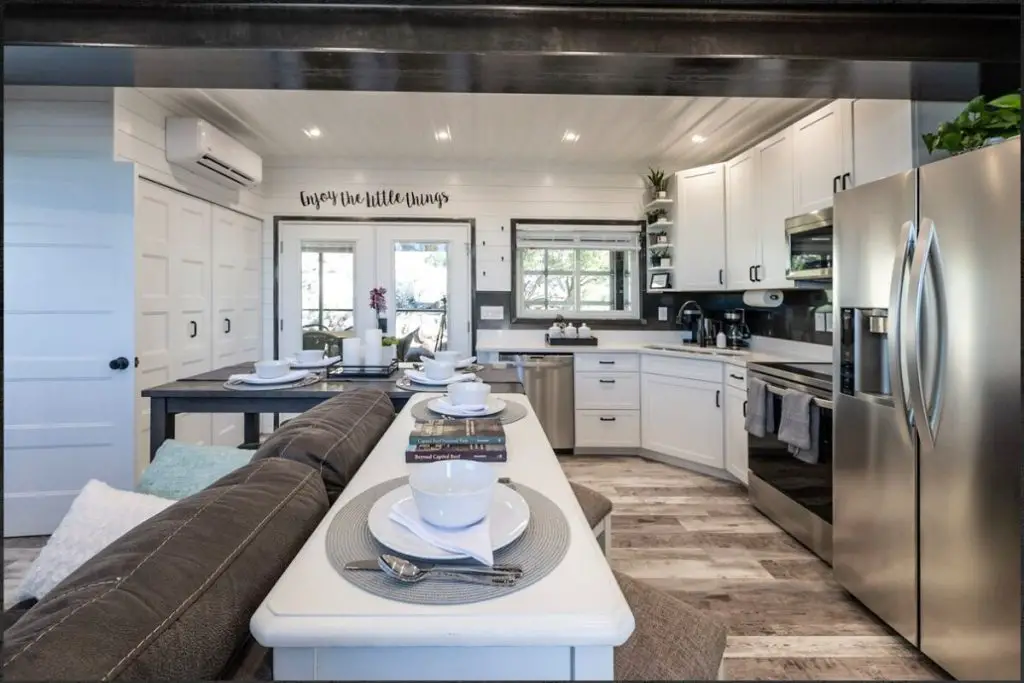 700 Sqft Living Space
The living space of the container house consists of 700 sqft of space provided by 2 high cube shipping containers.
The interior design of the container house is predominantly black and white. This clean and simple aesthetic creates a modern look that is perfect for small spaces. In addition, the use of dark and light colors can help to create a sense of depth and make the space feel larger than it actually is.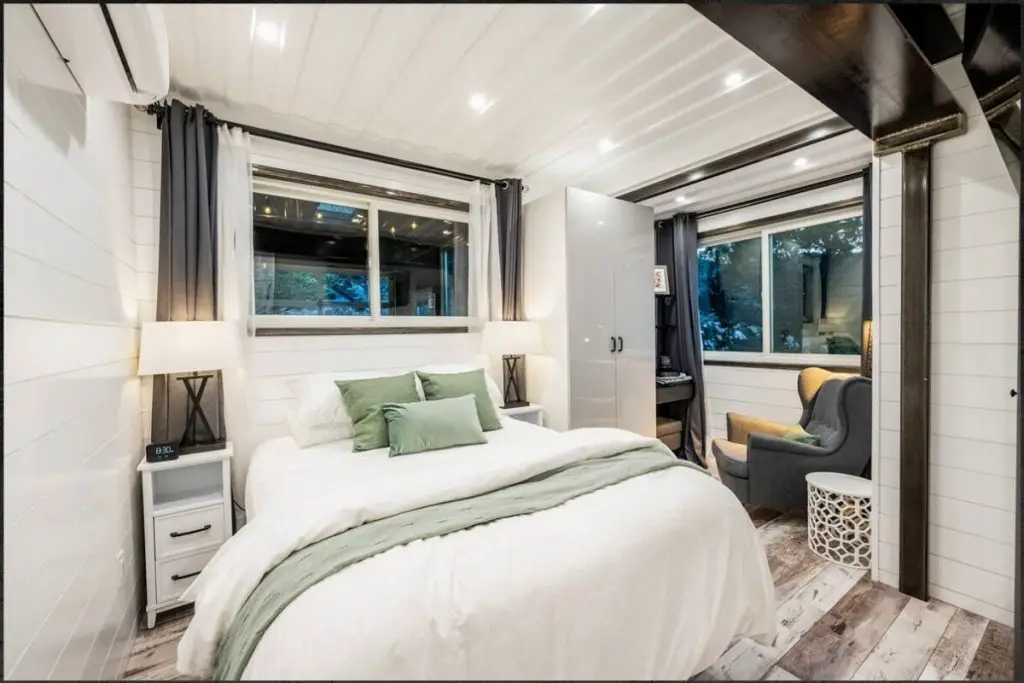 Made from shipping containers, this house has 2 bedrooms and 2 bathrooms. The interior design of this container house, which you can experience with Airbnb for $314 per day, is also quite luxurious.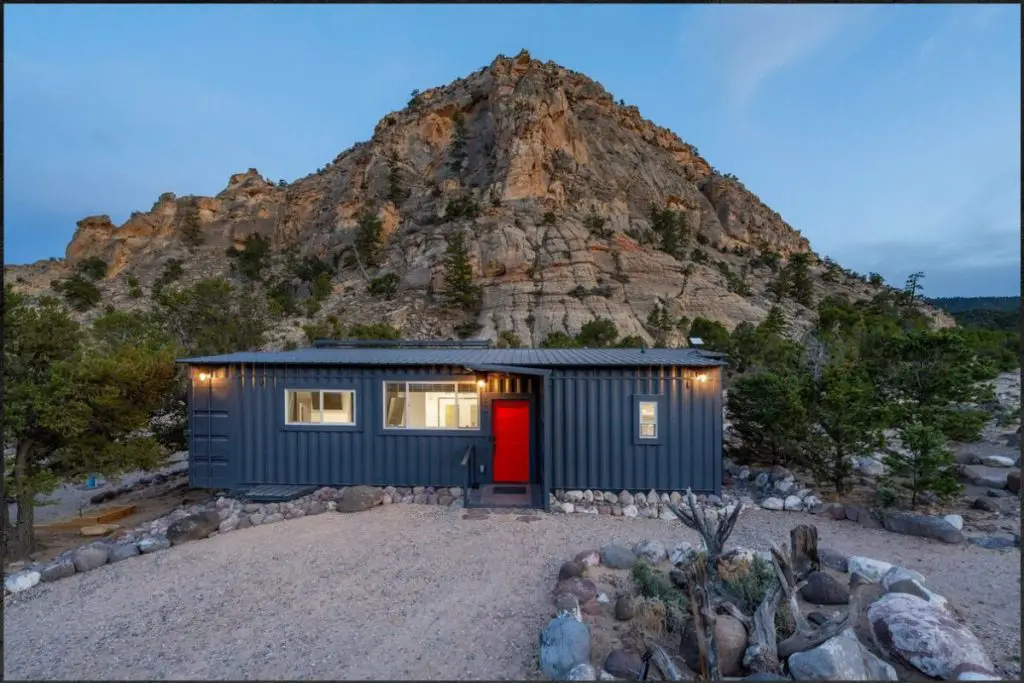 What are the advantages of living in a shipping container home?
There are plenty of advantages to living in a shipping container home!
Firstly, they are incredibly sturdy and can withstand all sorts of weather conditions – perfect for those who live in areas with extreme weather.
Secondly, they are very eco-friendly and sustainable, as they are made from recycled materials.
Thirdly, they are extremely affordable – you can often find them for a fraction of the price of a traditional home.
Fourthly, they can be easily transported if you ever need to move house.
And fifthly, they look really cool and unique!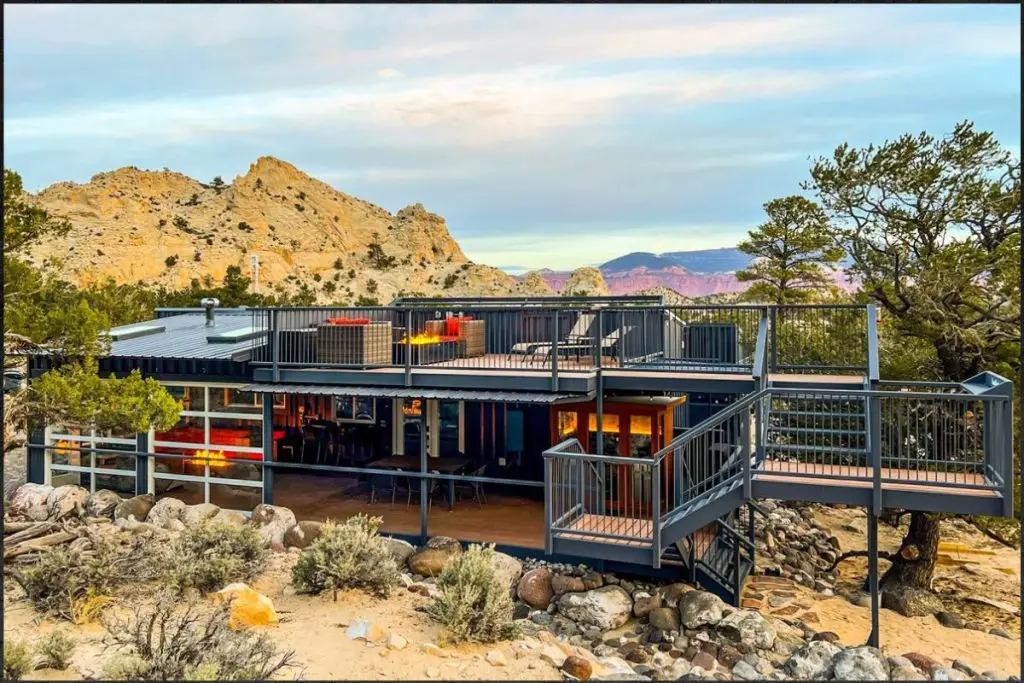 If you're thinking about living in a container home, be sure to check out our huge selection of designs for inspiration. You're sure to find something that suits your needs and taste.
So if you're interested in learning more about shipping container homes, be sure to check out the Living in a Container today! What are your favorite shipping container homes?