Maintaining a modern and luxurious life is not only a matter of city life. It is possible to live the life you miss with a shipping container home. Therefore, if you want to become a homeowner by getting rid of house construction that will take months, container houses can be a good choice.
Shipping container homes reveal a new understanding of life as they can provide the privileges of classical concrete houses such as heating. In addition, with its sustainable structures, it prepares the ground for you to create unforgettable memories of your new life without harming nature.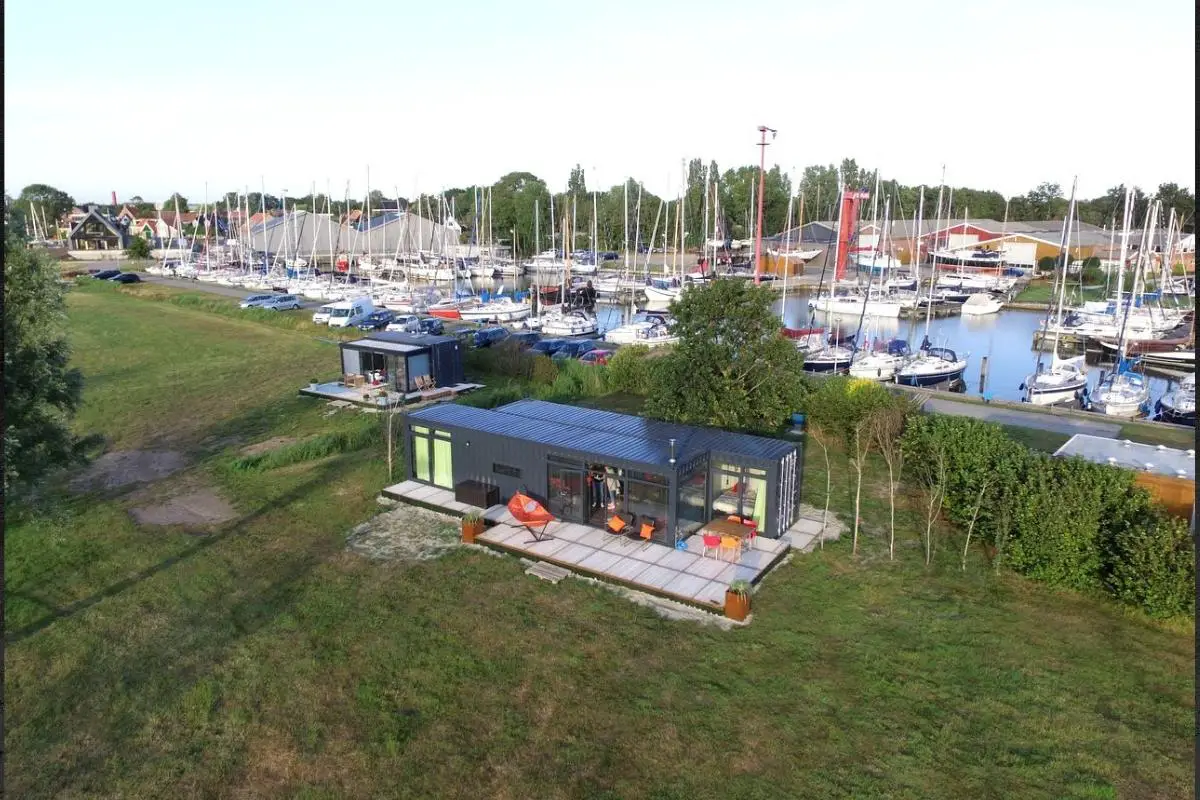 Container Home with Lake View
Container home types offer an experience where you are intertwined with nature. Besides being surrounded by many trees, the garden of the house also has grass-covered ground. Thus, while enjoying a comfortable stay in your container home, you can feel the smell of fresh grass at any time.
Glamping Accommodation, on the other hand, brings the concept of rural life to life in a modern way.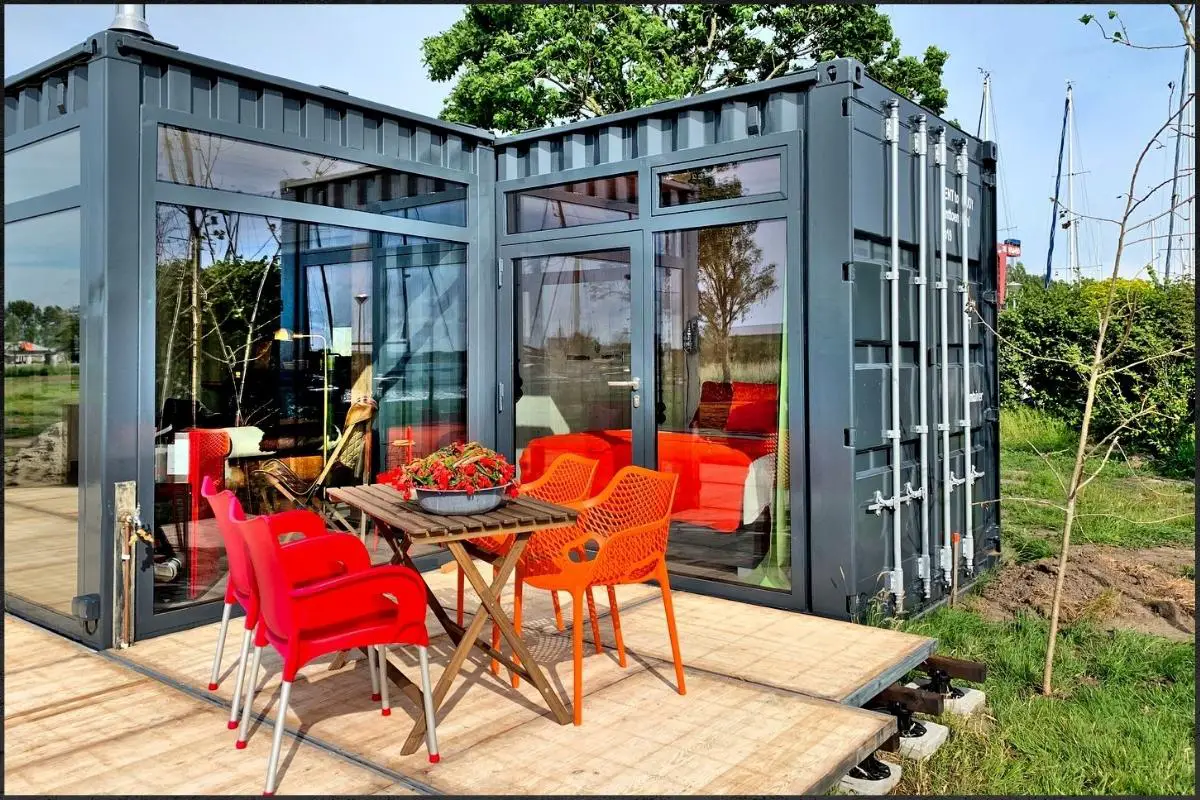 The container home has a marble platform at the front. This feature makes it possible to have a patio on your desk where you can drink your coffee.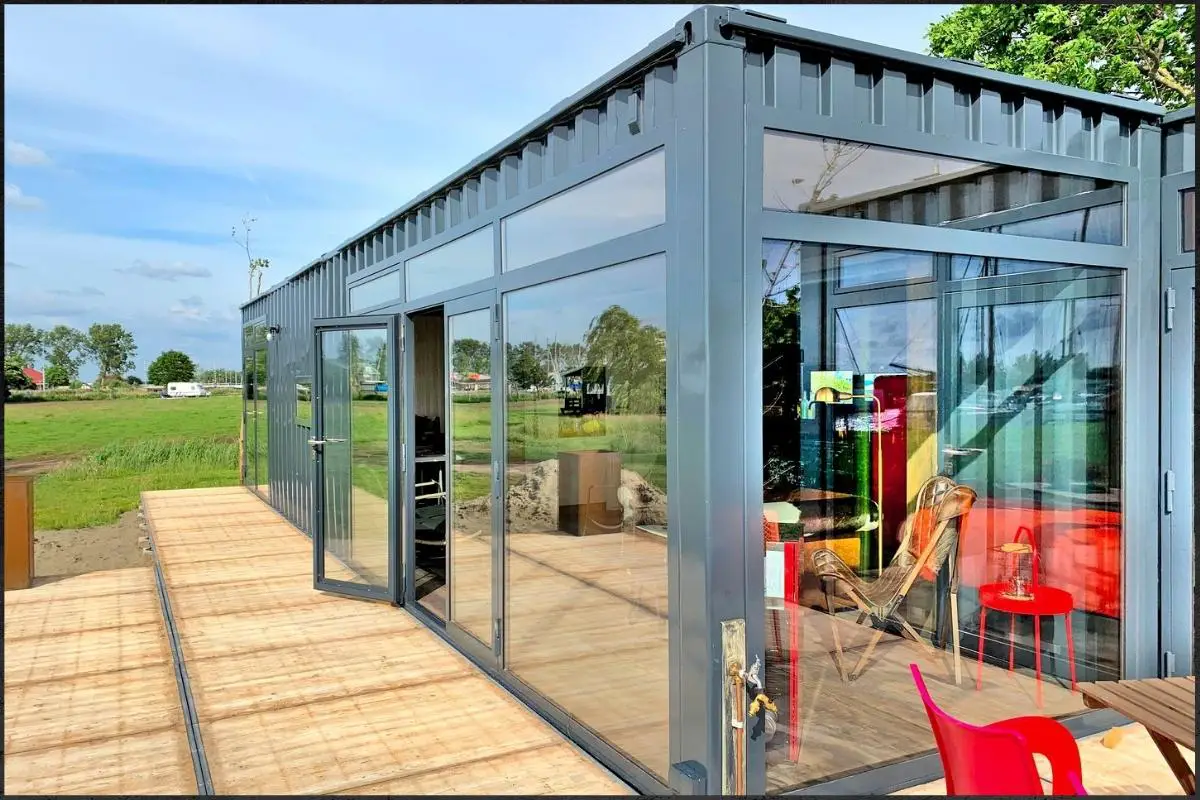 The mirror concept used on the outer surface of the container home also creates a stylish image as an outdoor space. Thus, the shipping container home has broader windows so you can see the view from both inside and outside, making your living area more enjoyable.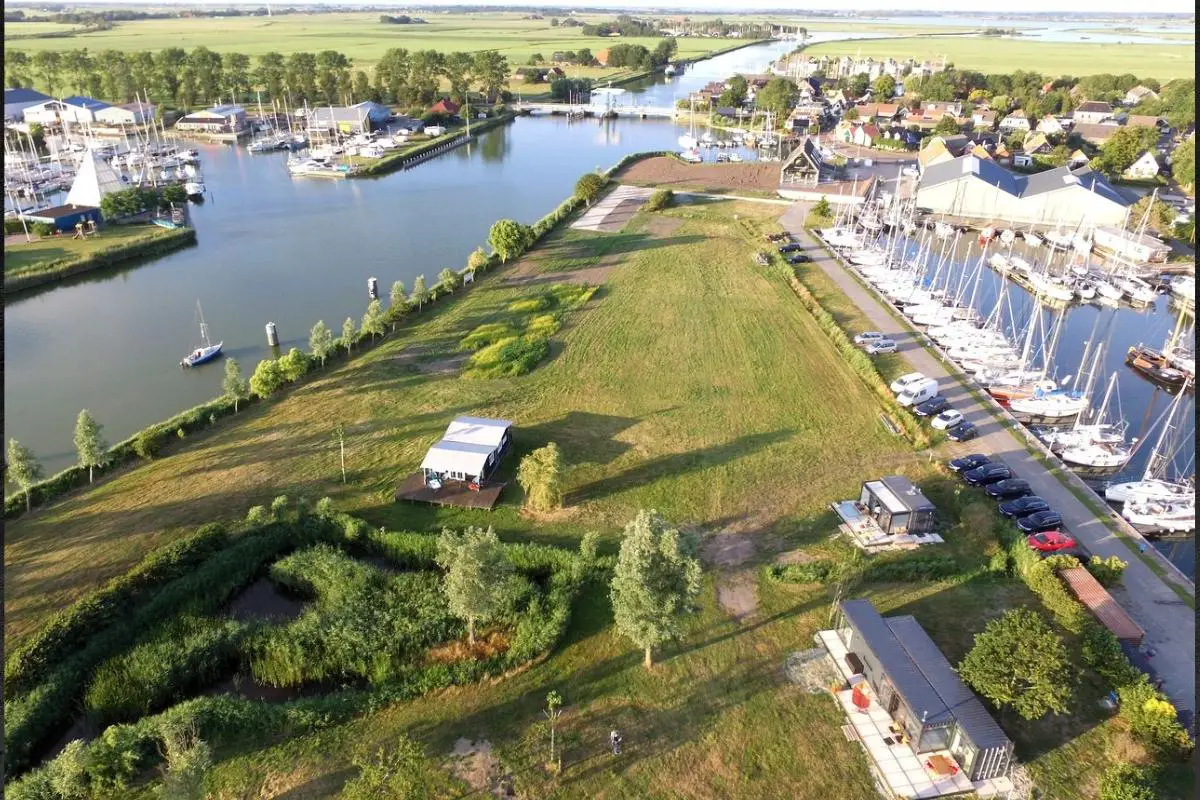 Breathtaking lake vista
Quite long and wide, Lake Friesland surrounds the shipping container home on three sides. The result is both the privacy you need and a home surrounded by stunning natural features.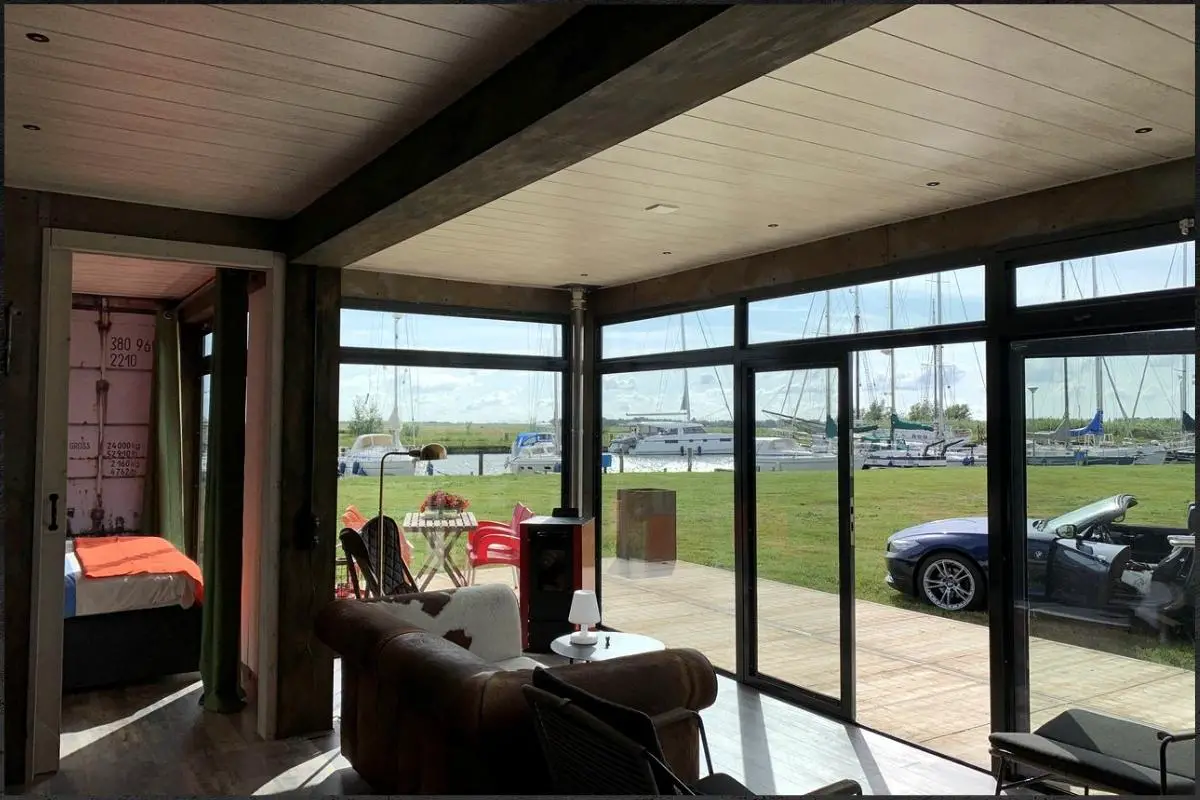 Container Home Interior Design
The interior design of this container house in the Netherlands follows a similar strategy to other shipping container homes.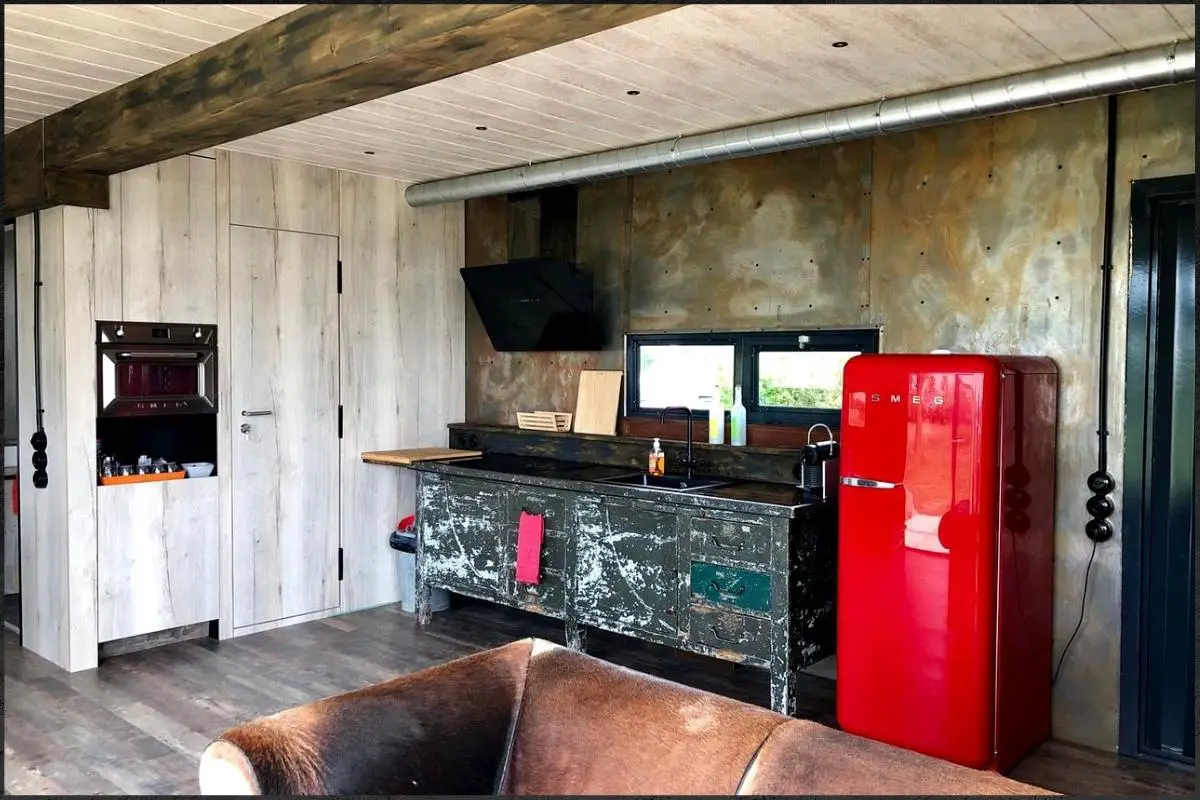 We can say that some accessories, such as furniture, are produced using recycling. This makes it possible to have a modern container house without damaging the motto of being intertwined with nature.
The container house has a convenient and spacious ambiance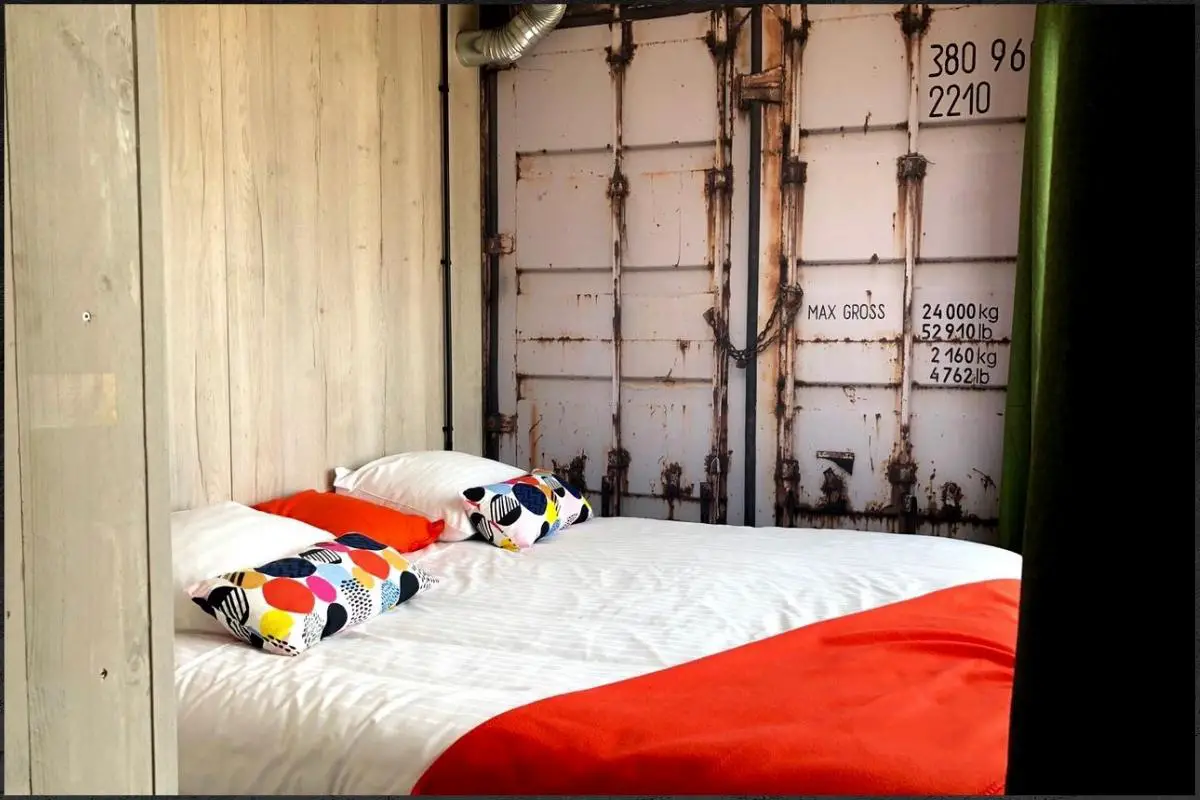 On the other hand, in the interior design of the container house, the doors of the repurposed shipping containers are left as is. Although these layers give the house a rustic look, they may not be liked by many. In addition, these doors can rust or become dusty over time.
Design consisting of two shipping containers
The container house is created by placing two 40 ft recycled shipping containers in parallel and spaced apart to be designed wider. The container house is large enough to accommodate two separate bedrooms and a kitchenette.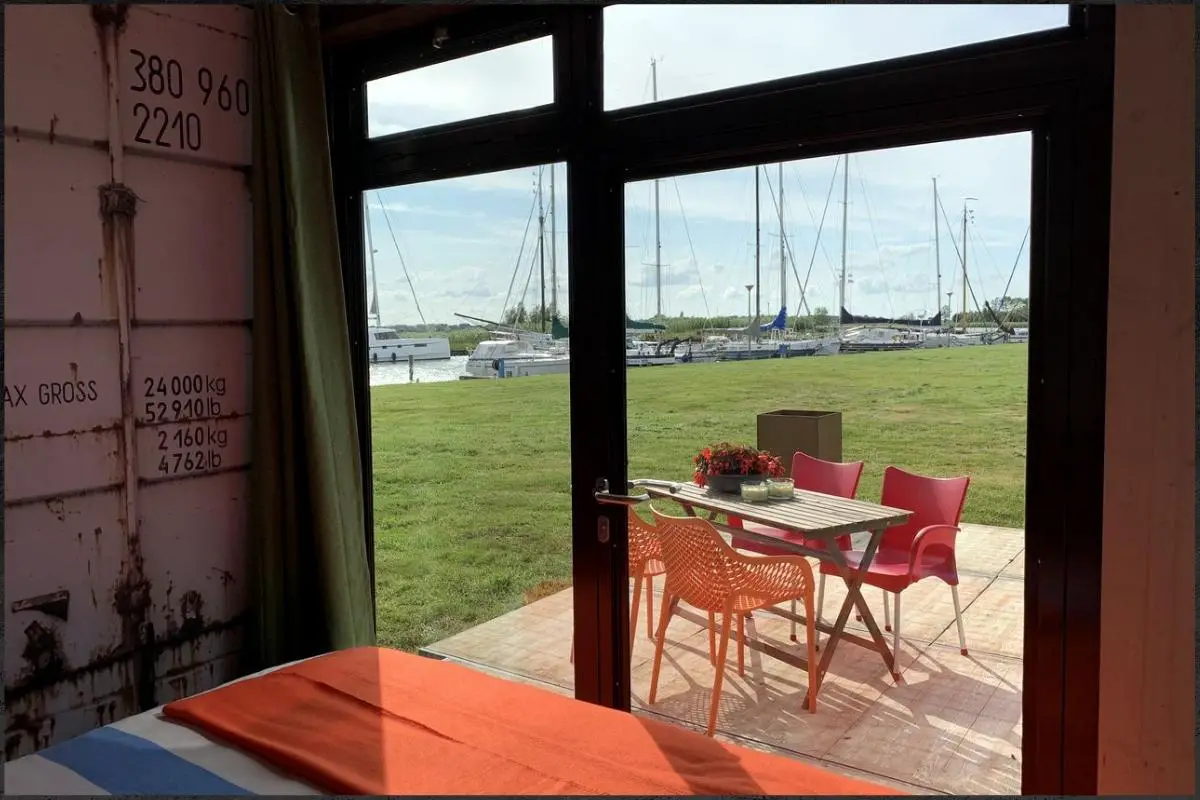 It is known that container houses are resistant even to earthquakes of magnitude seven and can withstand winds of 90 km per hour. This container house in the Netherlands, on the other hand, makes these solid building features more guaranteed with the indoor floor structure it uses.
Fixing materials and products in container houses is easier than in concrete structures. That's why these container houses allow you to organize your home the way you want.
The insulation system inside the house also provides convenience in meeting basic needs such as hot water and heating.
In addition, the windows that allow you to see outside are wall-sized. For this reason, it does not take up space like windows that open to the inside and makes the house look more spacious.
As a result, you can continue the same lifestyle in these shipping container homes while enjoying a better view and breathing fresh air. So you can choose a container house to pamper yourself and have the living standards you deserve.
If you're thinking about living in a container home, be sure to check out our huge selection of designs for inspiration. You're sure to find something that suits your needs and taste.
So if you're interested in learning more about shipping container homes, be sure to check out the Living in a Container today! What are your favorite shipping container homes?