Looking for a new home that offers all the amenities of a traditional house but with a more unique and modern twist?
Check out this shipping container home for sale on Realtor.com! This six-bedroom, six-bathroom home is made out of recycled shipping containers and boasts 3370 square feet of living area. Plus, it's located in a great neighborhood and is priced at just $389,000. If you're interested in something different and affordable, this could be the perfect home for you!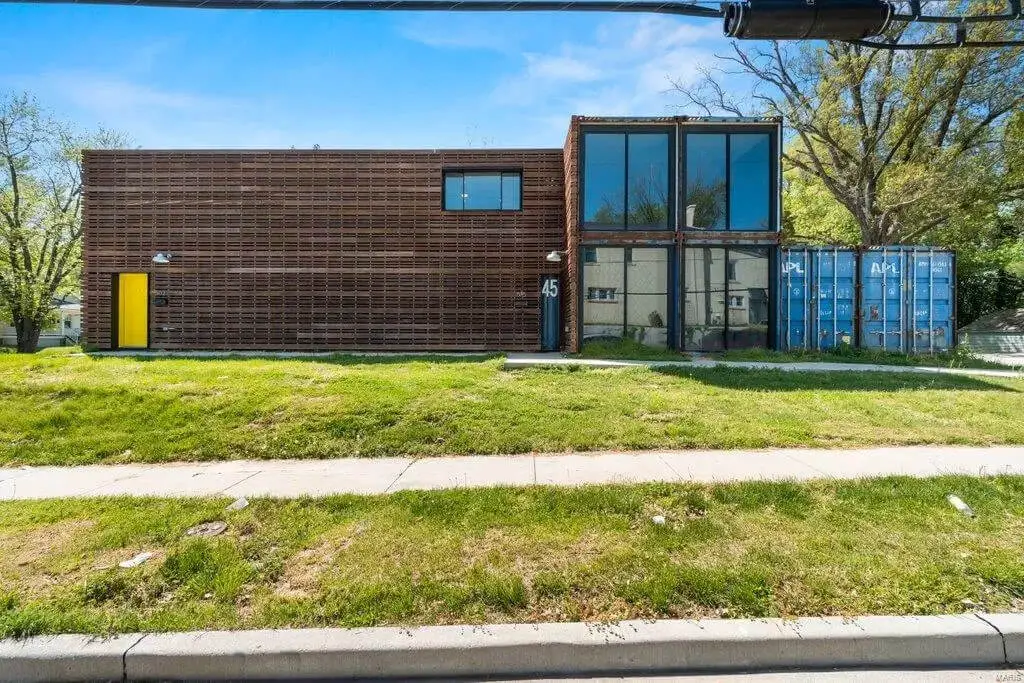 This property measures 3,370 square feet and was built in 2017. Although a 10 x 40ft shipping container was used in its construction, it was far from the expectations in terms of exterior design.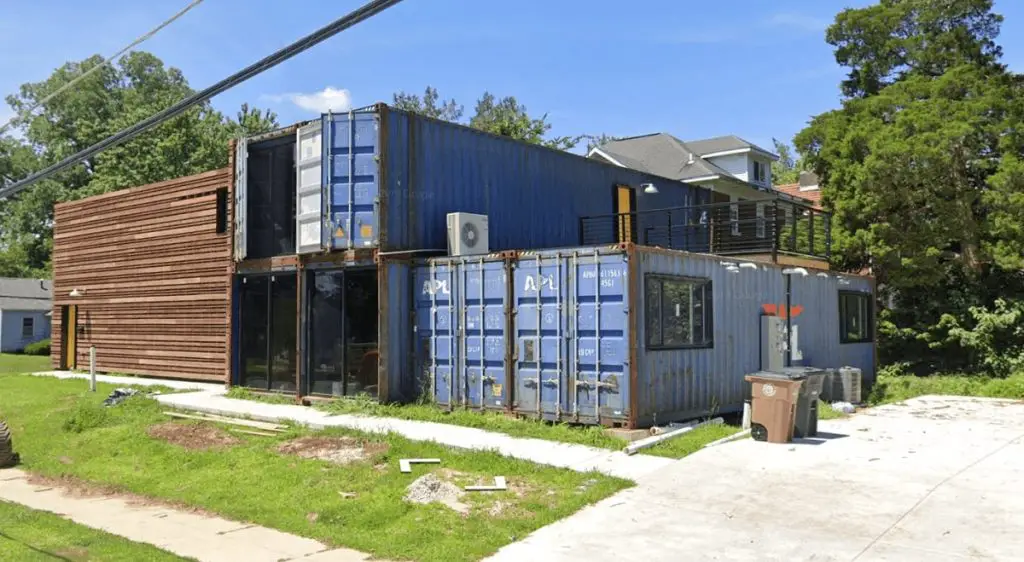 The spacious living area offered by this container home, which looks a bit rougher and unpretentious compared to other container house models, is quite remarkable.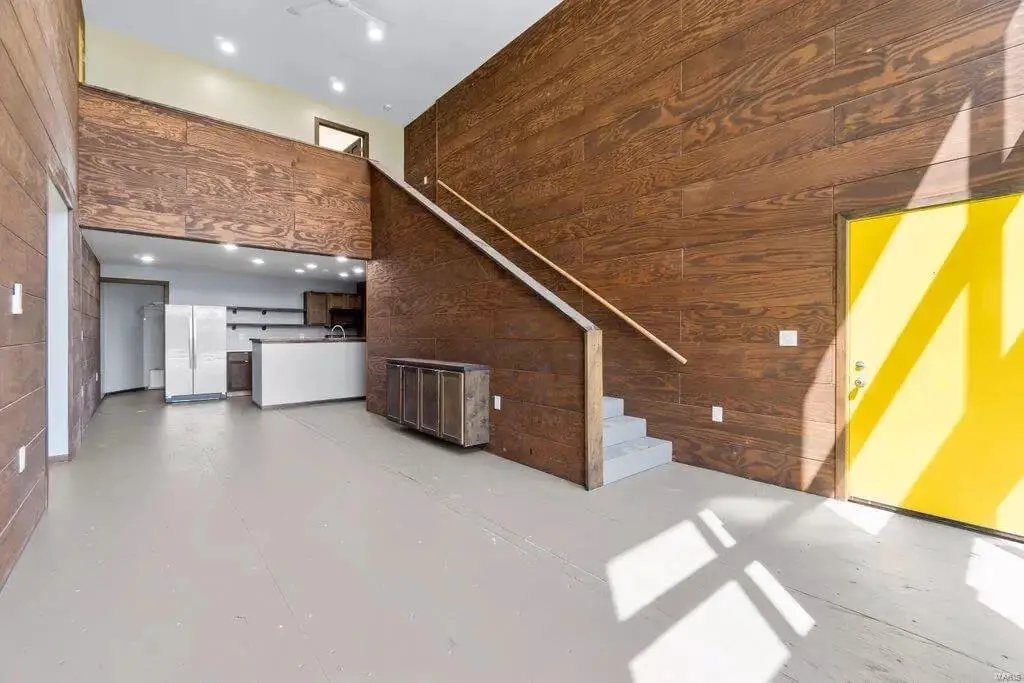 The container home, which offers a large and spacious interior, can easily accommodate crowded families.
The large interior volume of the house attracts people who want a spacious and airy house. This property has a total of 6 bedrooms, 6 bathrooms and approximately 3,370 square feet of floor space.
It is possible to see traces of shipping containers in the exterior design of the house, so we can say that it was not a very thoughtful project in terms of design.
In addition, despite the large interior volume of the house, the low number of rooms with direct sunlight does not escape attention.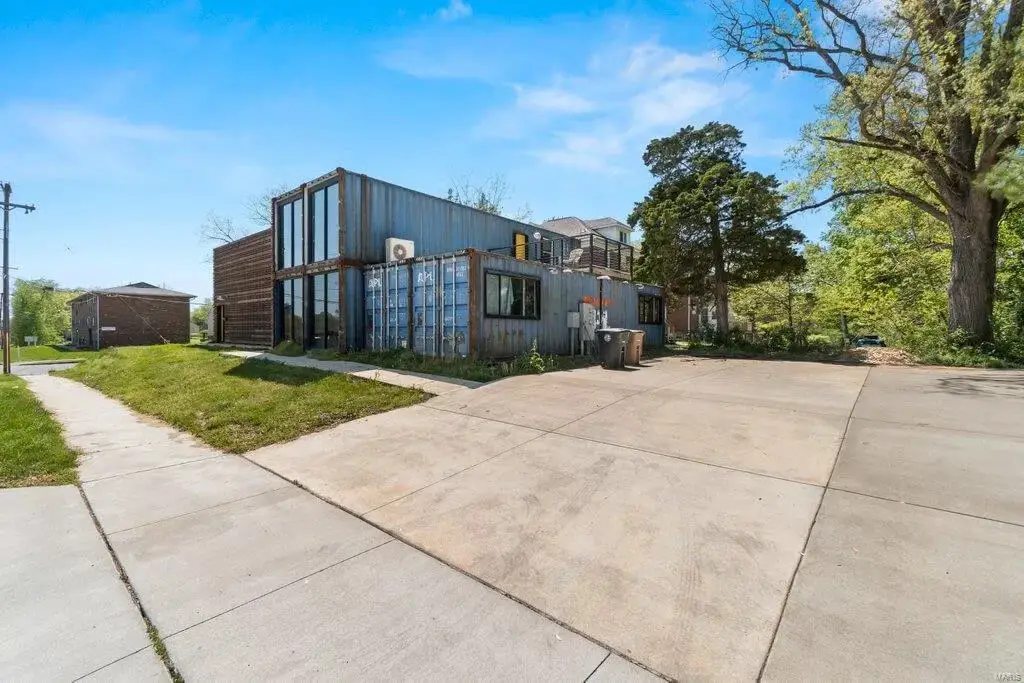 16 Rooms Created with 10 Repurposed Shipping Containers
The full 16-room shipping container home appeals to large families or groups of friends who want a different atmosphere. It is possible to have a pleasant experience in rooms of different sizes.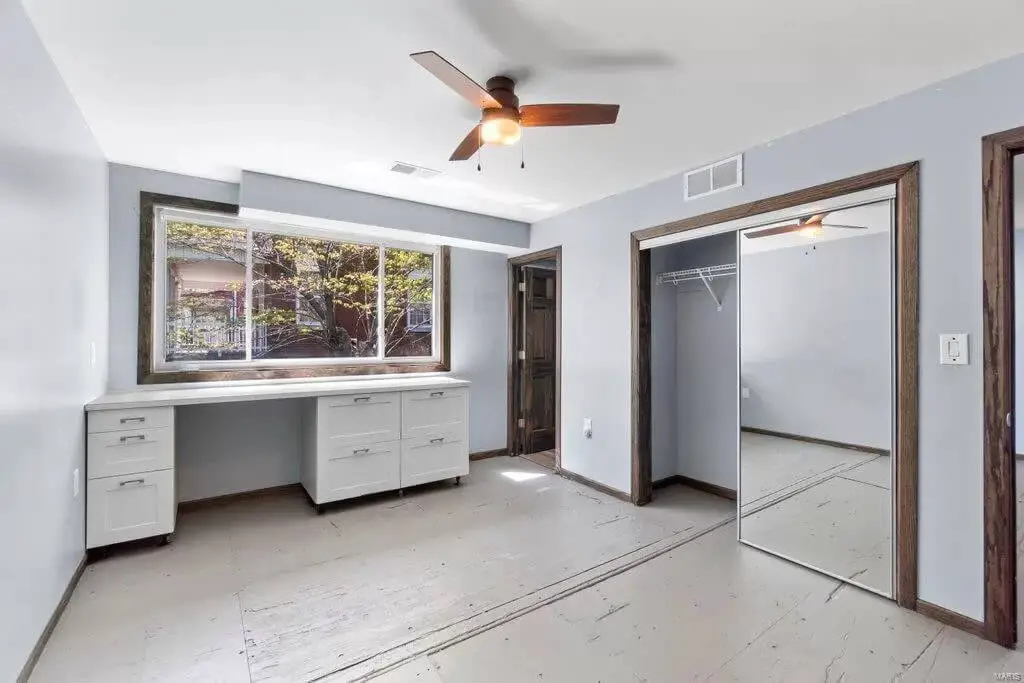 6 bedrooms and 6 bathrooms are fully equipped with special furniture. In addition, the main level 4 bedrooms also offer a wide living space to the guests of the house.
The lack of a garage and swimming pool in the house is a major shortcoming, while the 2-storey design in the interior draws attention to the features that increase the usefulness of the house.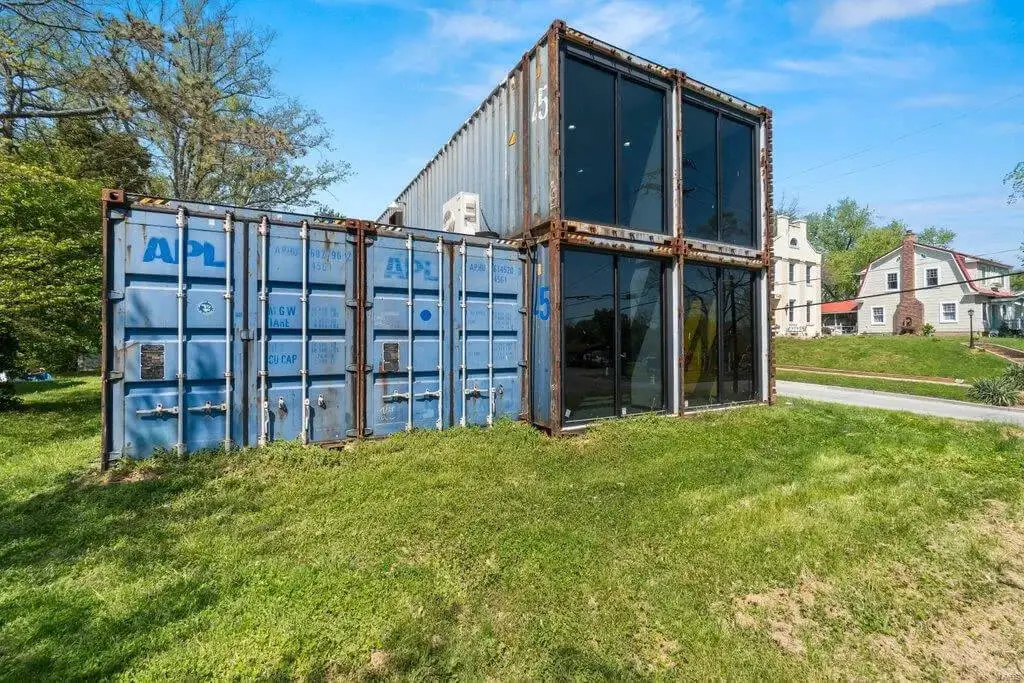 Custom Container Living
Insufficient sunlight in some rooms of the container house shows that it is far from the expectations in terms of design. At the same time, the rooms with large windows extending from floor to ceiling have made the living area more pleasant and airy.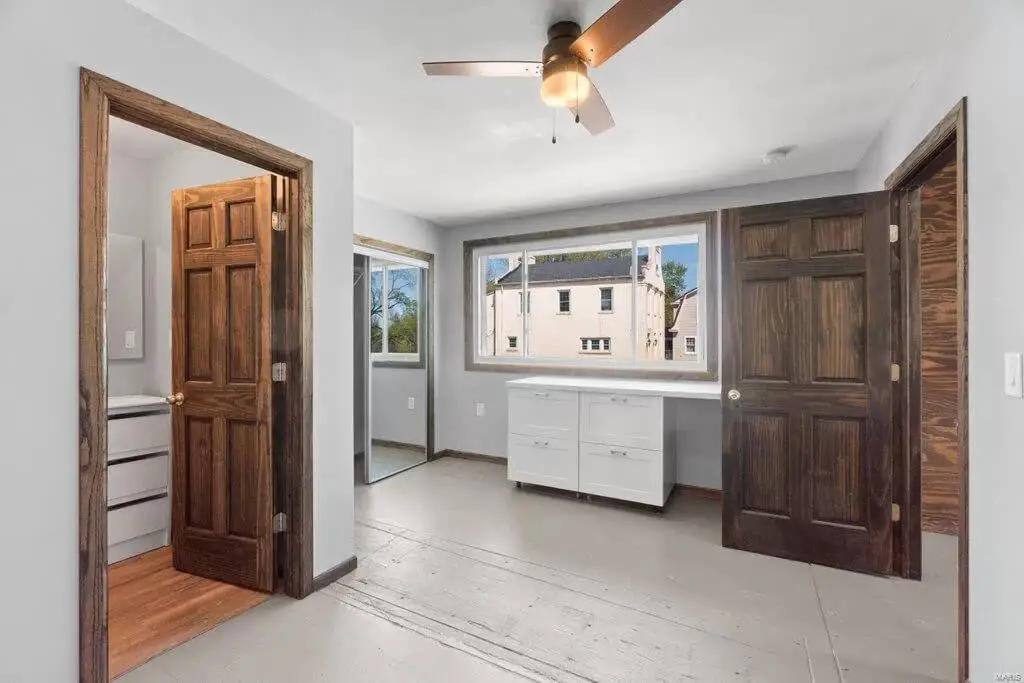 While dark tones dominate the exterior design of the house, similarly colored halls welcome you at the entrance.
No matter how the exterior design of the custom container house is, everything in its interior design has been thought about spaciousness and comfort.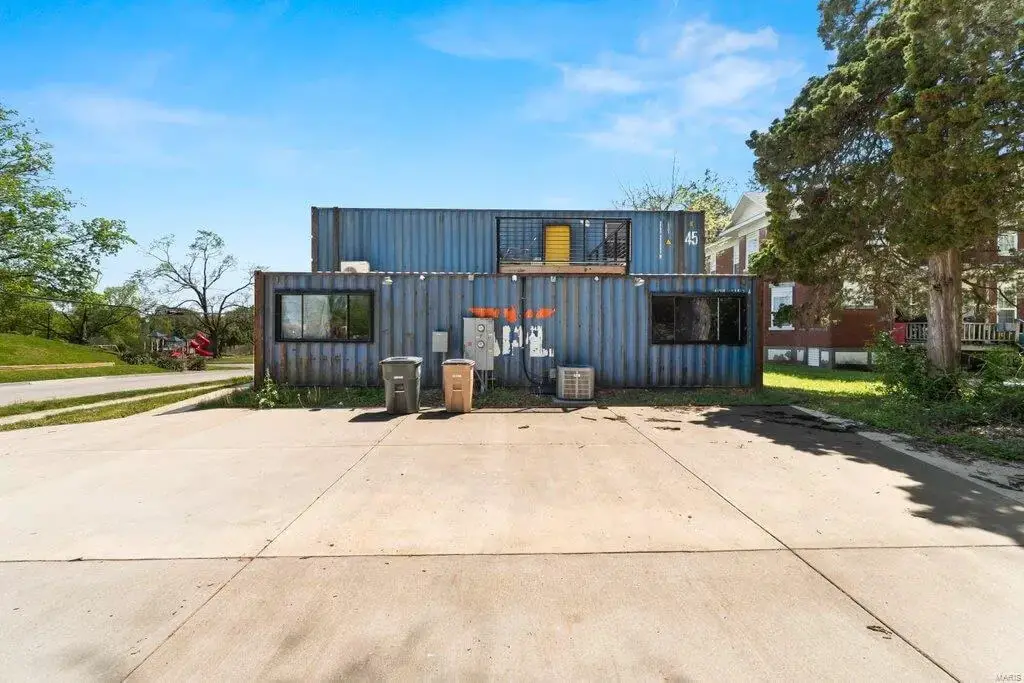 Shipping Container Home Price
This property is a 2-unit duplex, each unit containing 1,685 sq ft of living area.
Those looking for a spacious and spacious living space in an interior that has been carefully designed according to every need can choose this container house for their holiday.
The sale price of this house, which used many old shipping containers in its construction, is $389,000.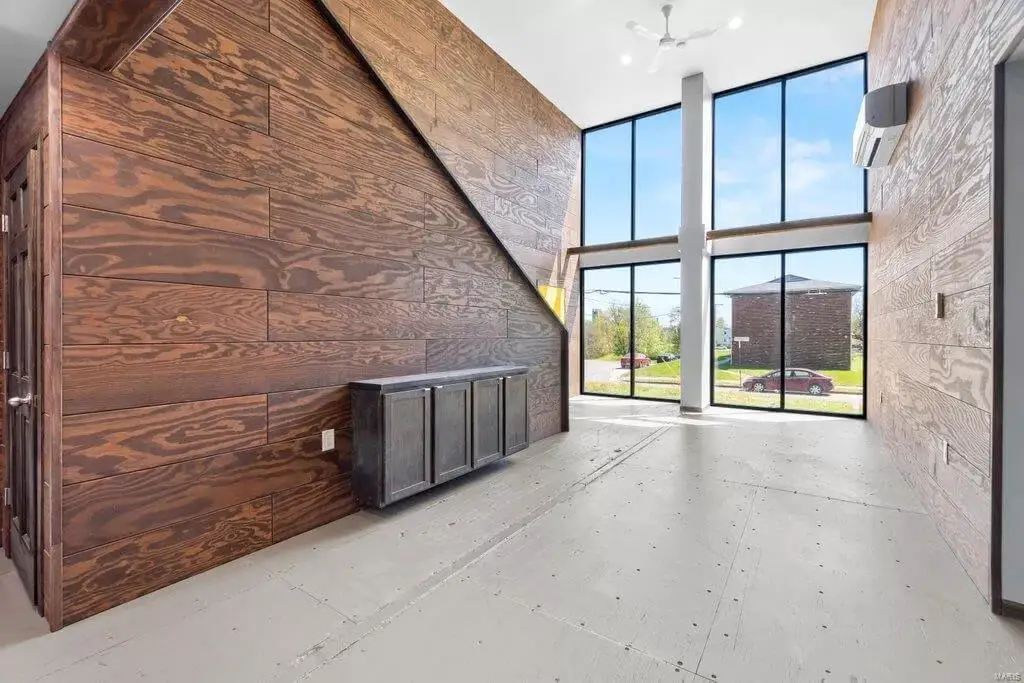 Considering the large structure of the house and having 6 bedrooms, this price remains at a very economical level.
So if you're interested in learning more about shipping container homes, be sure to check out the Living in a Container today! What are your favorite shipping container homes?
Follow Living in a Container on Facebook, Instagram and Pinterest for more stories like this. If you have a story to share, email us at [email protected].