Looking for a shipping container home that has enough space for a family?
Check out this 3-bedroom container house model by Priscila Azzini. This home features three bedrooms, two bathrooms, a living room, and a kitchen.
A container house is a type of architecture made from repurposed shipping containers. These homes are usually small, but they can be designed to have multiple bedrooms and even multiple floors. Container houses have become popular in recent years as people look for alternative living spaces.
If you're interested in exploring the possibilities of a shipping container home, this design may be for you.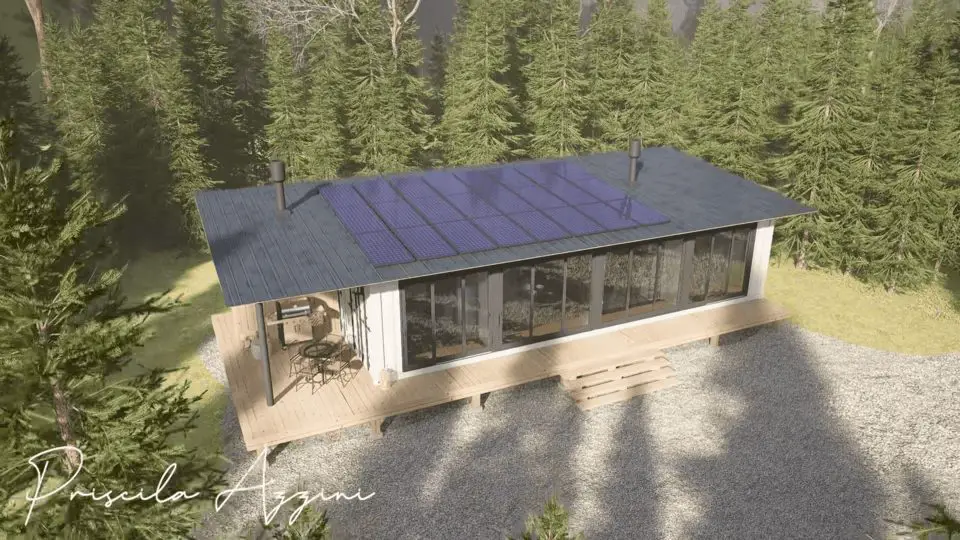 3-bedroom Container House Design
This three-bedroom container home design makes use of two 40 ft shipping containers to create a spacious and comfortable home.
Priscila Azzini is a Brazilian architect who specializes in sustainable design. Her latest project is a 3-bedroom container house that was built using recycled shipping containers.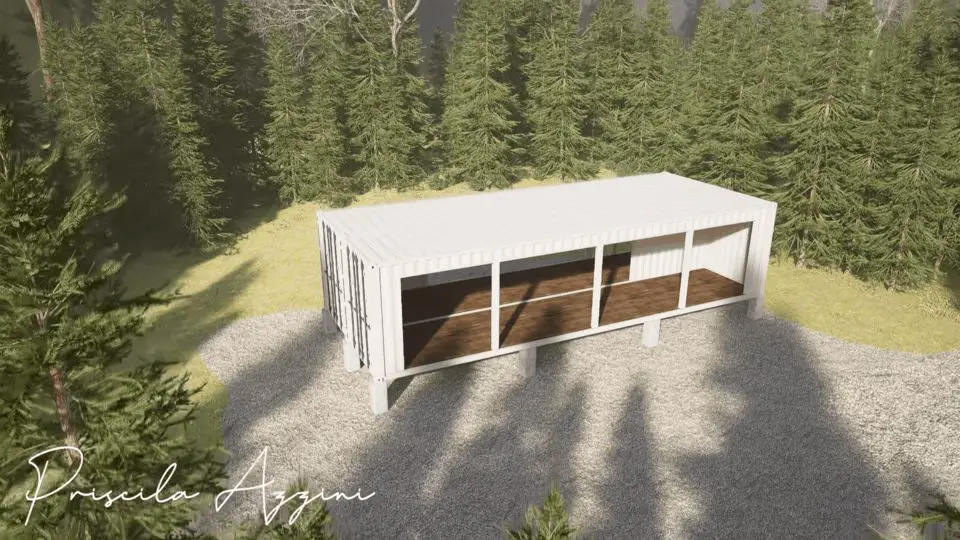 The house was designed as a lodge and features 570 square feet of living space. It was created using two shipping containers.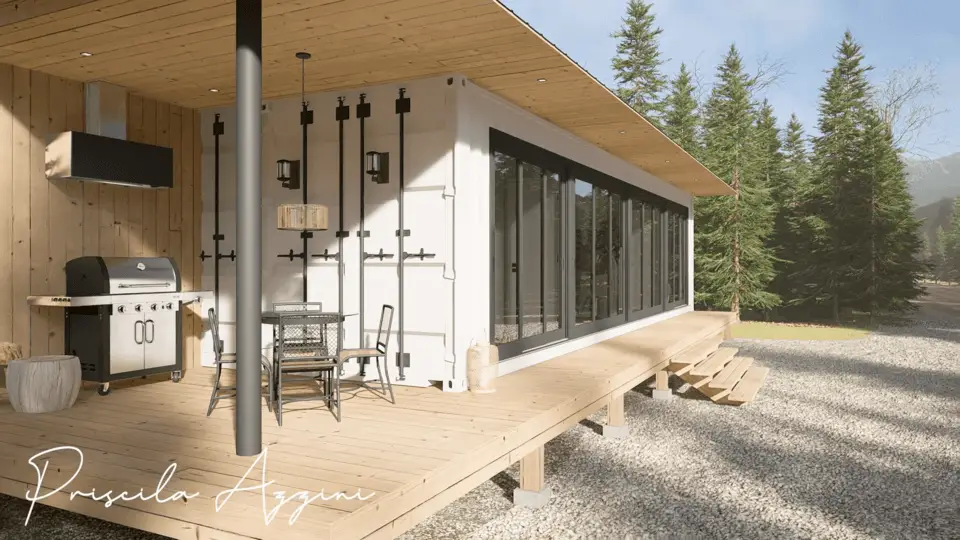 The exterior of the house is clad in wood, which helps to blend it into its natural surroundings. The interior is bright and airy, with an open-plan layout that makes the most of the available space.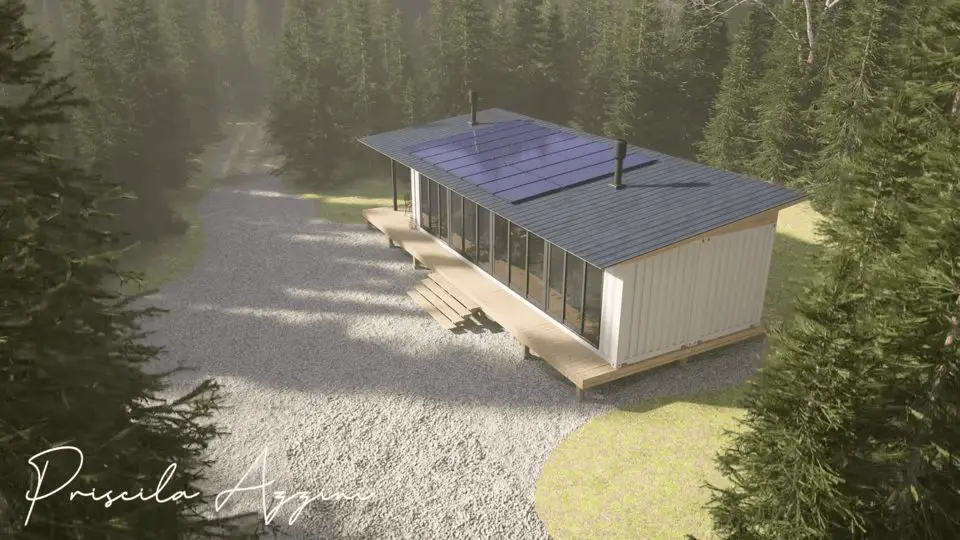 The house is designed to be highly energy-efficient, with solar panels providing power and a rainwater harvesting system in place to reduce reliance on mains water.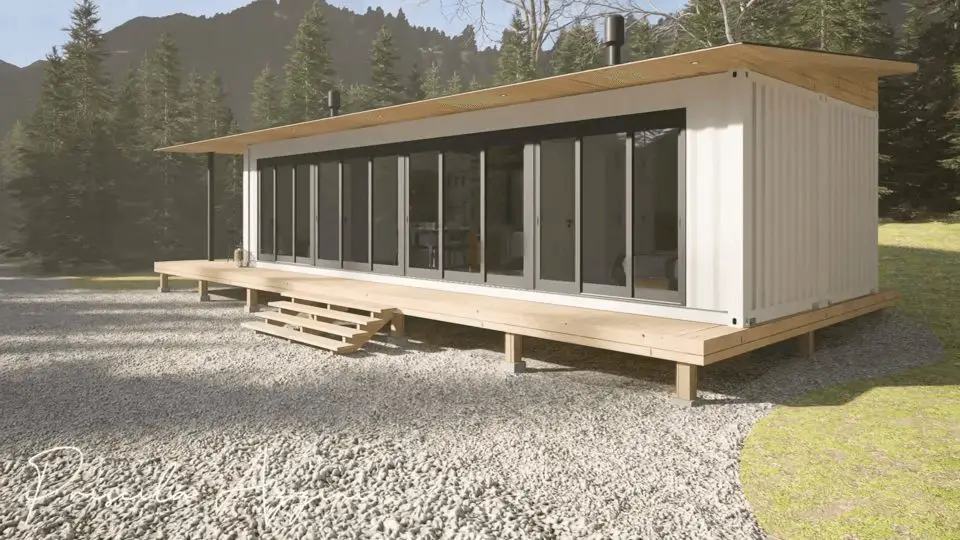 The wooden deck is the perfect place to relax and enjoy the outdoors. It is also a great spot for entertaining guests.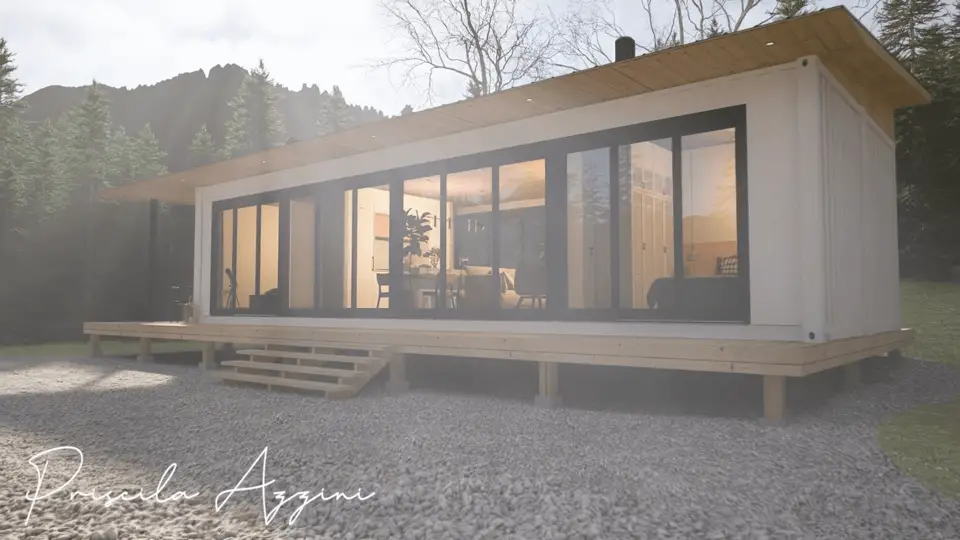 The container house has a lot of windows that let in natural light and provide views of the surrounding area. The interior of the house is very spacious and open.
There are three bedrooms, a living room, a kitchen, and a bathroom. The house is decorated with modern furnishings and fixtures.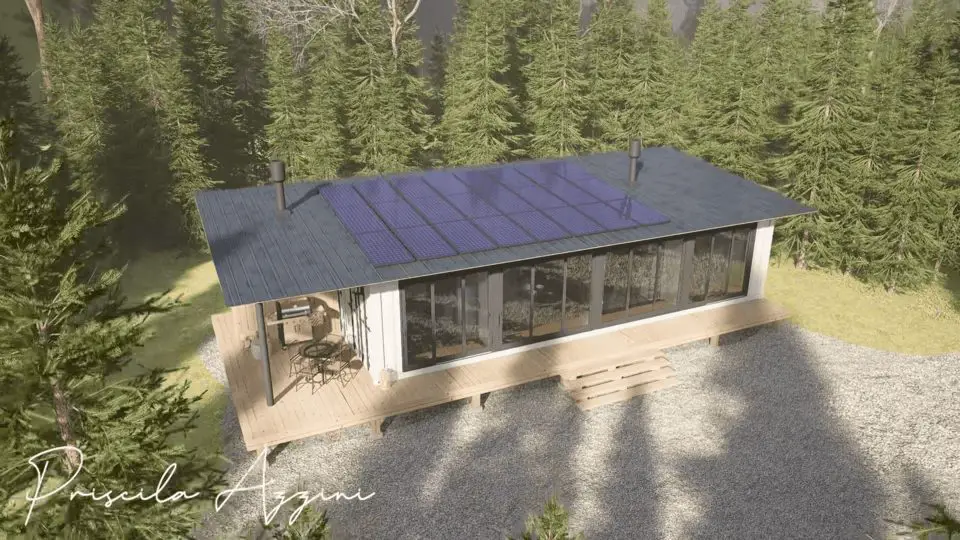 The sloping roof of the shipping container home prevents cold air from coming in and saves energy. The container home is made of high-quality materials that are durable and can withstand different weather conditions.
Sliding windows are a great way to let natural light into your shipping container home. Not only do they look great, but they also allow you to live in harmony with nature.
Sliding windows are a popular choice for those who want to add a touch of luxury to their shipping container home.
Priscila Azzini's Shipping Containers
Priscila Azzini's shipping container home design is a great example of how recycled materials can be used to create a stylish and sustainable home.
The use of old shipping containers means that the house can be easily transported and assembled on site, making it a great option for those who want to live off the grid.
Priscila Azzini's 3-Bedroom Container Home Built from Used Shipping Containers was originally published on Youtube on May 15, 2022.
Shipping Container Homes
One of the reasons container structures have become so popular is that they offer a unique and stylish living space. Unlike traditional homes, which are often made from wood or brick, containers are made from steel. This gives them a very modern look that can be very appealing to many people.
Additionally, because they are made from steel, shipping container structures are extremely durable and can withstand almost any type of weather. This makes them ideal for people who live in areas that experience extreme weather conditions.
Finally, container structures are often much cheaper than traditional homes, making them a great option for people who are on a budget.
If you're thinking about living in a container home, be sure to check out our huge selection of designs for inspiration. You're sure to find something that suits your needs and taste.
So if you're interested in learning more about container homes, be sure to check out the Living in a Container today! What are your favorite shipping container homes?
Follow Living in a Container on Facebook, Instagram and Pinterest for more stories like this. If you have a story to share, email us at [email protected].