Homes are built for all sorts of different people. Some want traditional houses, while others look to find innovative ways in which they can build their perfect home with shipping containers being one way that some homeowners have been able do just this!
Recently, houses made using old shipping containers have become quite popular. These shipping container homes are also very popular on social media. Because people like different things.
Many couples choose to build their own Airbnb homes using these metal boxes. While these couples are building their shipping container homes, they share every detail with their followers. It is possible to come across many couples who built their own houses on Youtube or Instagram.
Mackenzie and Spenser couple is just one of them. The couple has 1.3 million subscribers and they talk about all the details about container home construction. Youtube – Life Uncontained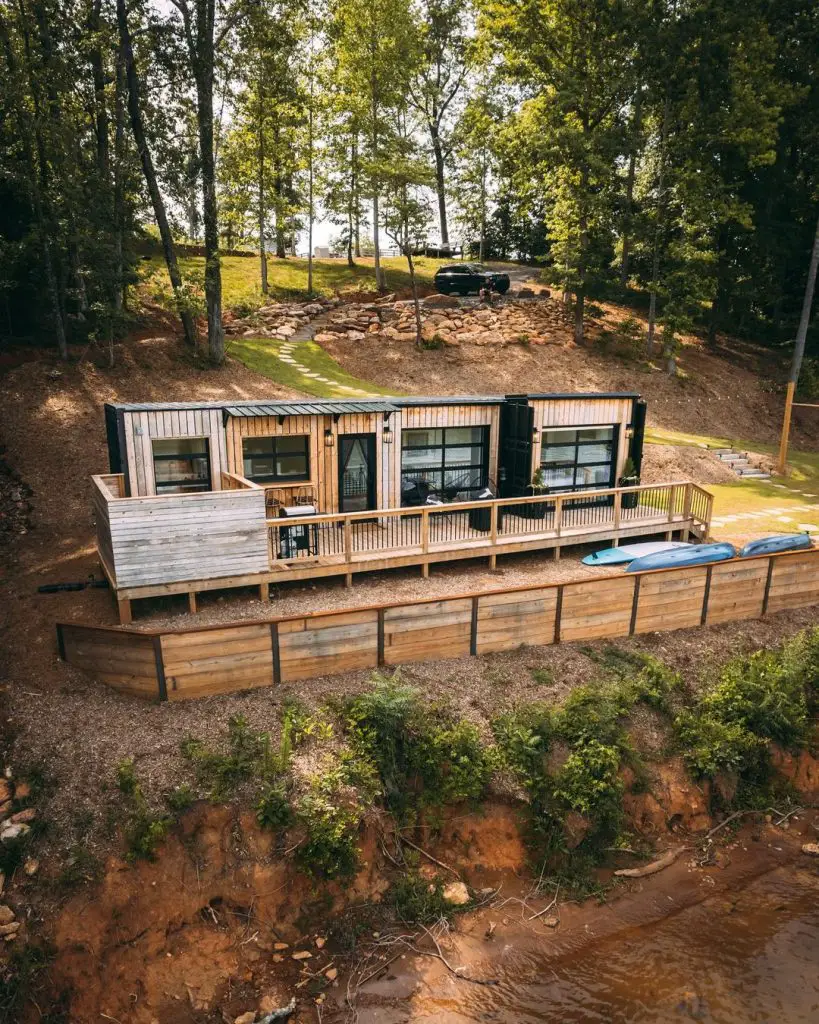 The Hive Shipping Container Home
The container home we will talk about today was built using a shipping container. Container home location Easley, South Carolina, United States.
One of the most beautiful 40ft shipping container home conversions ever.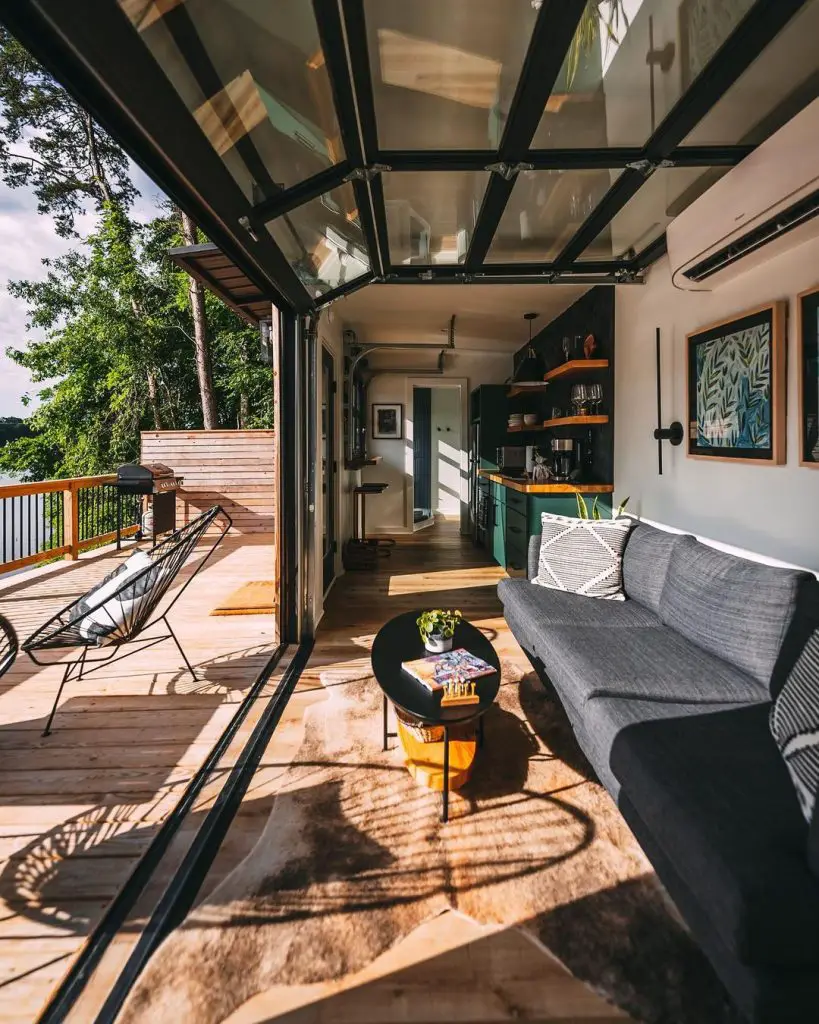 Container House with 4 Garage Doors
The shipping container house has a feature that attracts attention at first glance. This feature is the 4 garage doors that the house has. Garage doors in the bedroom, living room, indoor/outdoor dining space, and the shower!
You read that right, the shower also has a garage door. But you don't have to worry because privacy is assured.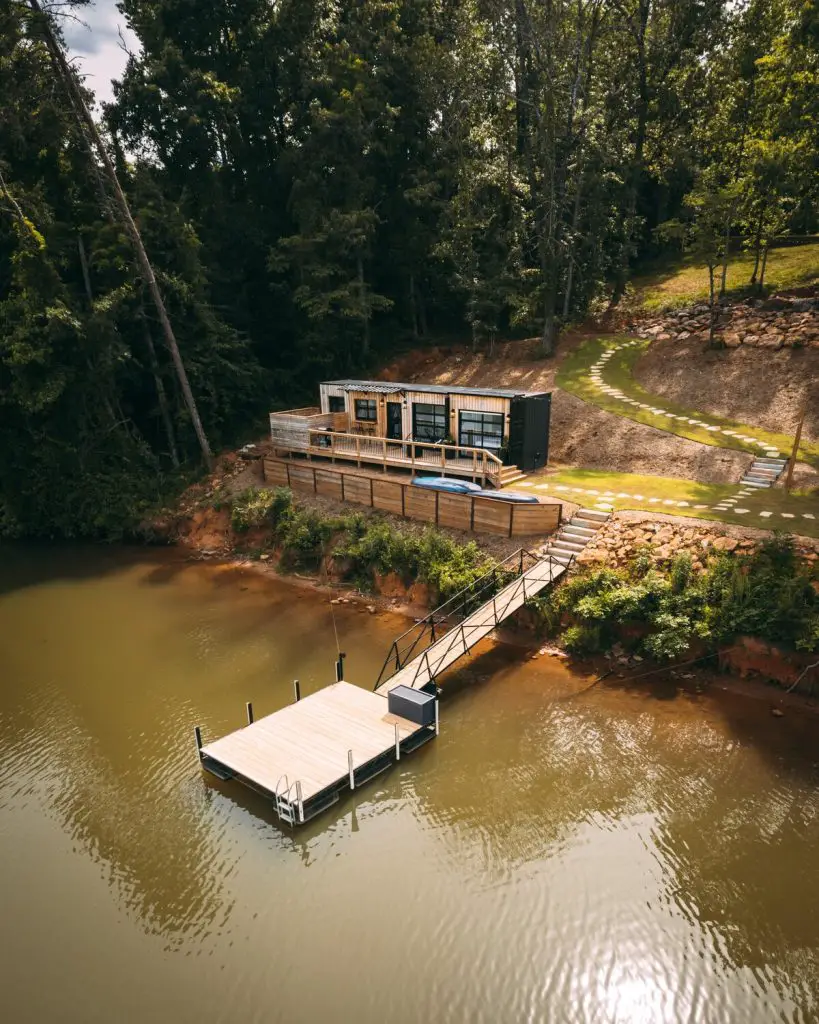 Container House with Own Pier
The container home is in an amazing location right next to Saluda Lake. The container house has its own pier right next to it.
Wood veneer Exterior
The exterior of the Airbnb home, which used a 40ft shipping container, is quite eye-catching. A wooden siding that matches the surrounding trees and the color of the lake is preferred.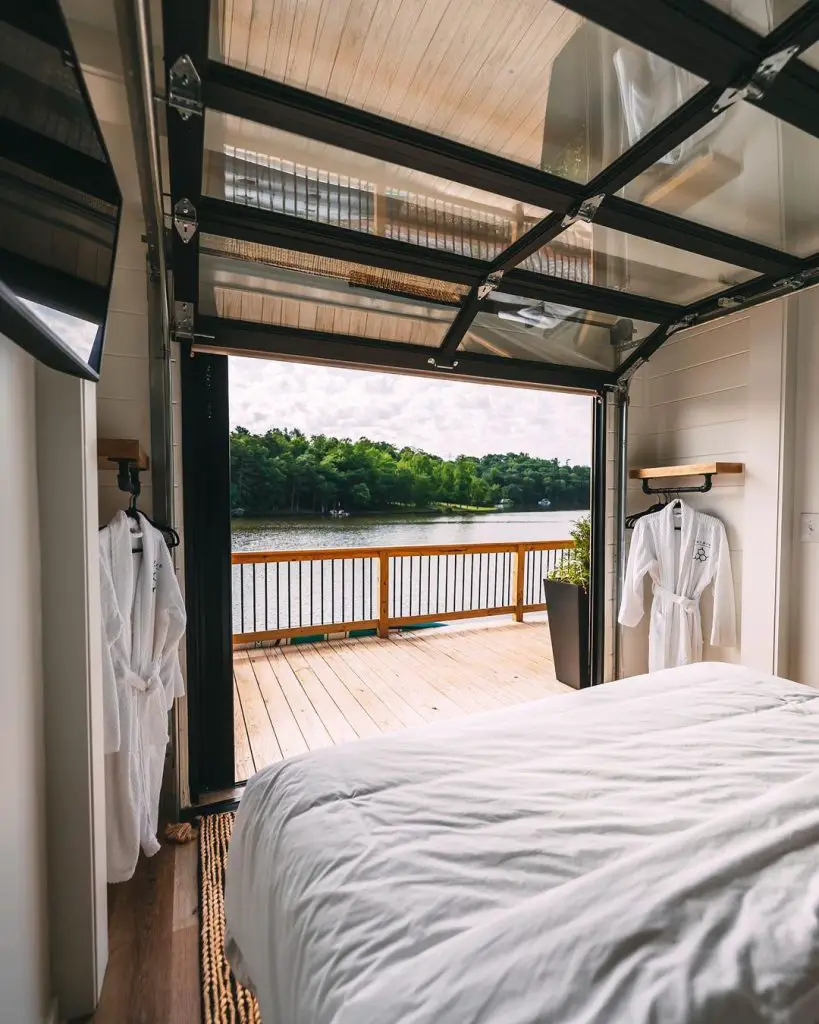 Extended Bedroom
Homeowners who wanted the bedroom of the container house to be spacious made it 2.5 feet wider.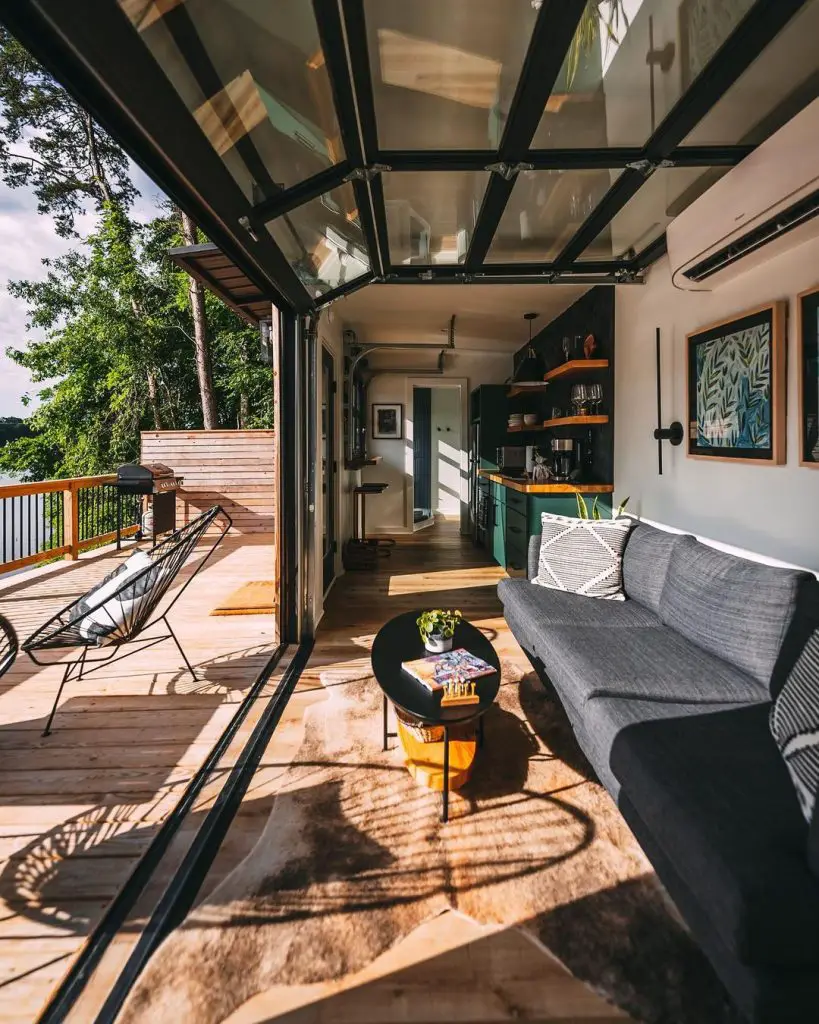 General interior design of container house
There is a unique spaciousness throughout the interior design. Because every part of the container house is equipped with garage doors.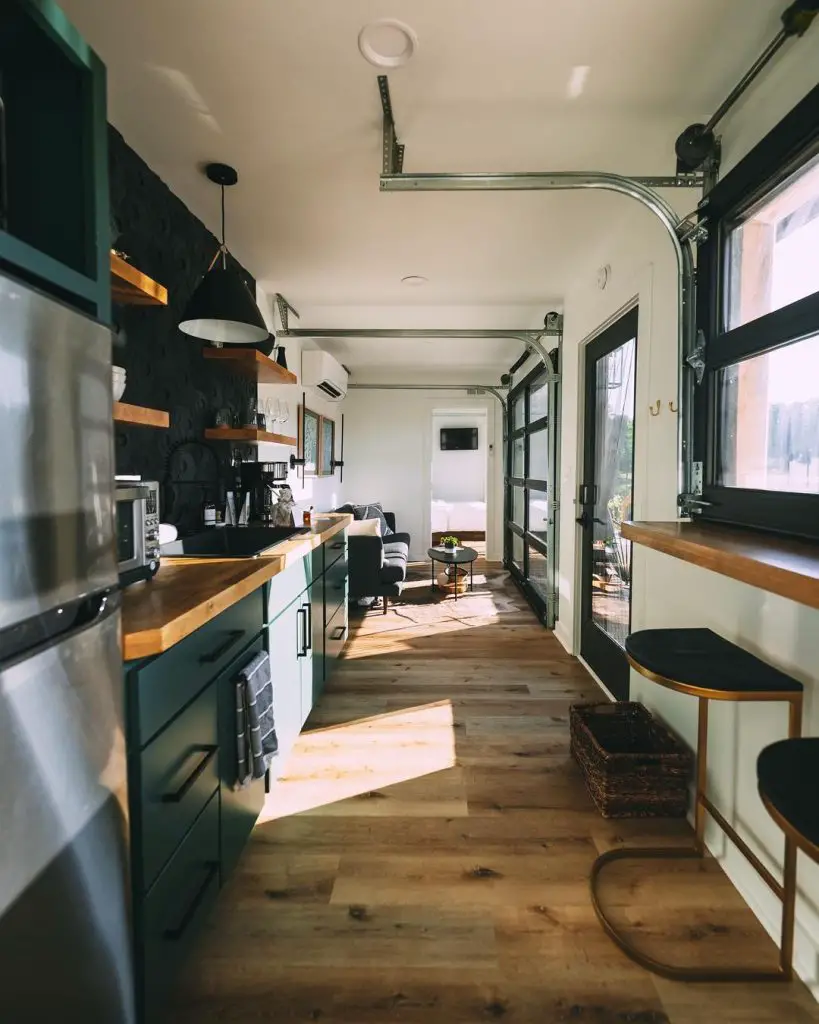 The quality equipment and items used have transformed this bright environment of the house into a luxurious tiny house.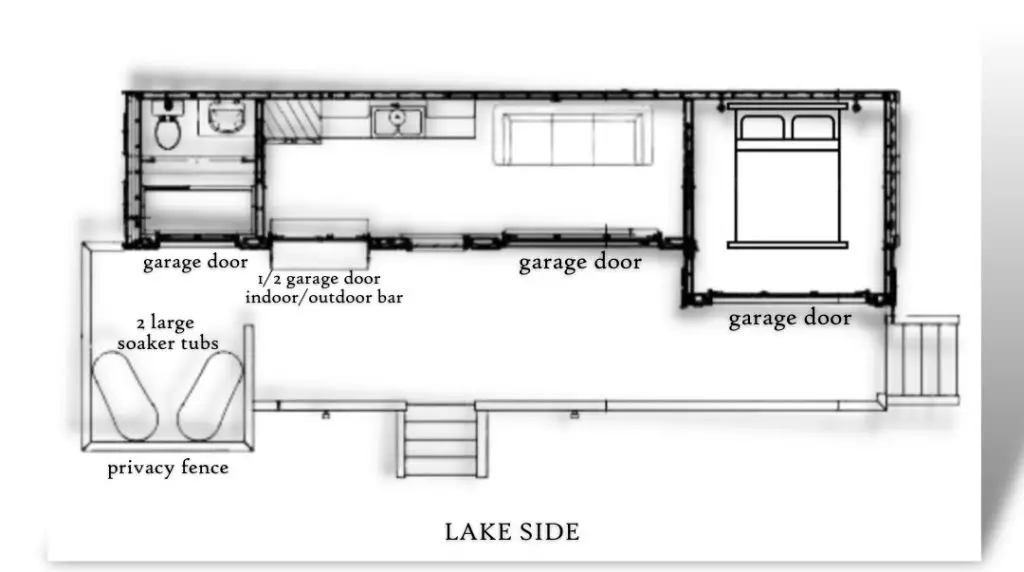 If you want to experience this container house called The Hive, you can reach the Airbnb page here. (Airbnb) It currently costs $214/night.
If you're thinking about living in a container home, be sure to check out our huge selection of designs for inspiration. You're sure to find something that suits your needs and taste.
So if you're interested in learning more about shipping container houses, be sure to check out the Living in a Container today! What are your favorite container homes?
Follow Living in a Container on Facebook, Instagram and Pinterest for more stories like this. If you have a story to share, email us at [email protected].